Has there been something missing in your Glossier makeup bag? Perhaps your eye looks just weren't complete with only Lidstar shadow and Lash Slick mascara. Well now, you need to meet Glossier Pro Tip: the buildable, smudge-resistant, quick-drying, and long-lasting brush point liquid eyeliner pen from the Instagram-approved beauty brand.
This easy to use and innovative liner was created to make drawing winged eyeliner looks and flared edges a breeze. Which we realize has never truly been the case, even with other brands' click pens or inky markers.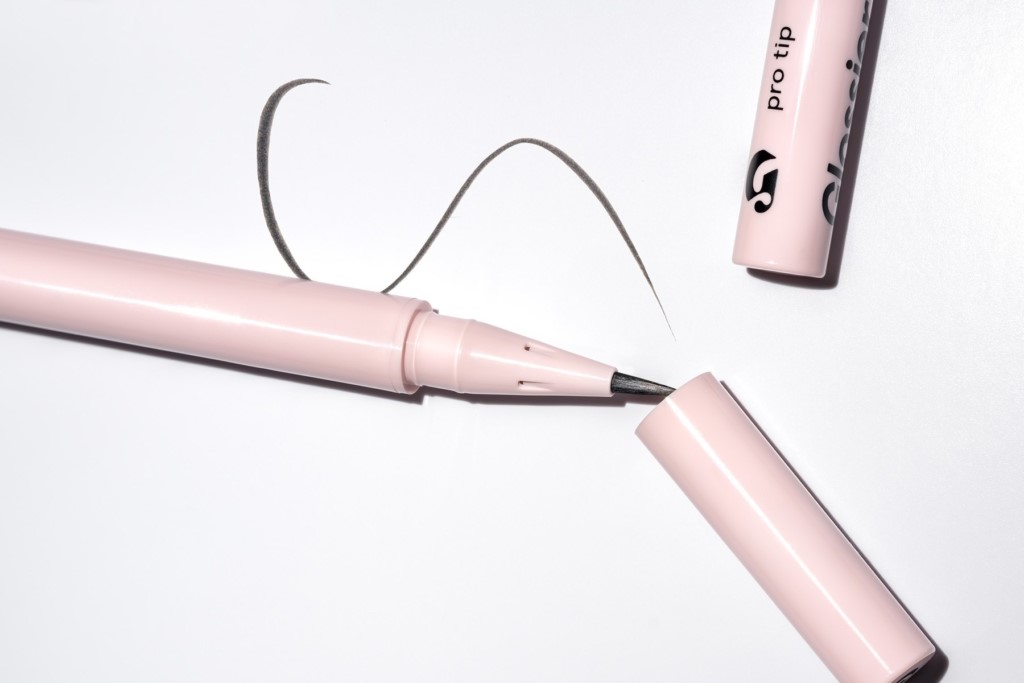 "Pro Tip is everything you want in a liquid liner (it draws the sharpest line, comes in the truest black, and doesn't budge) with no tricky, time-sucking application (redoing the line, getting it even, and using all the makeup remover)," Glossier shared on its website.
"The pen's brush tip was designed with flexible fibers that hug the curve of the lash line, allowing for precise definition," the brand added. "Its densely-pigmented, buildable formula dries quickly so it's smudge resistant and stays put for up to 12 hours. Plus, an internal ball shaker lets the formula flow through evenly, giving you a smooth line that doesn't drag, every time."
It seems like the natural extension of recently-released Brow Flick.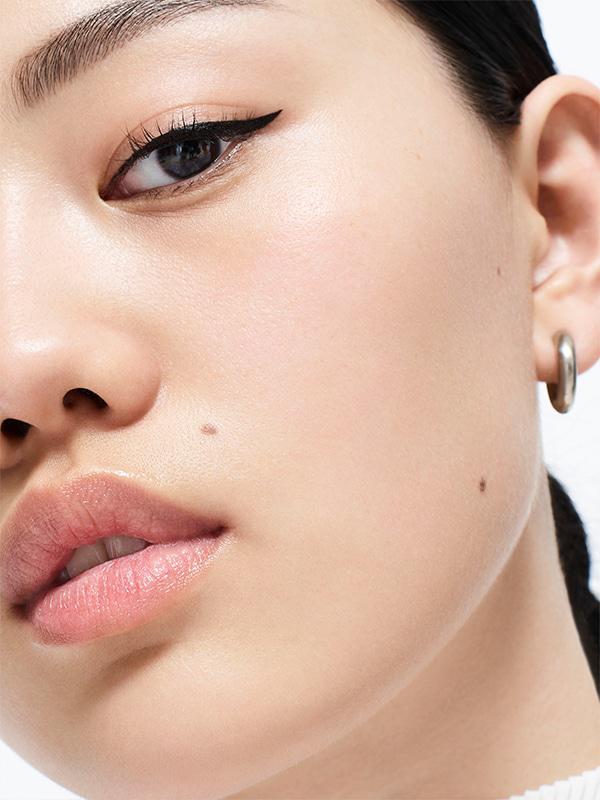 So far, the Glossier Pro Tip liner comes in the "truest black color," which is densely pigmented and streak-free. It's great to see a classic launch, but we hope this formula gets rolled out in more shades soon. Glossier has listed the product as vegan, cruelty-fee, contact lens-safe, and hypoallergenic, so we have high hopes for its effectiveness!
Glossier Pro Tip is now available to shop via the brand's website, retailing for $16 per pen. It's also part of the Eye Trio makeup bundle.

More beauty news from Glossier.
More new makeup launches to check out.
All images via Glossier
—

Kristine Hope Kowalski