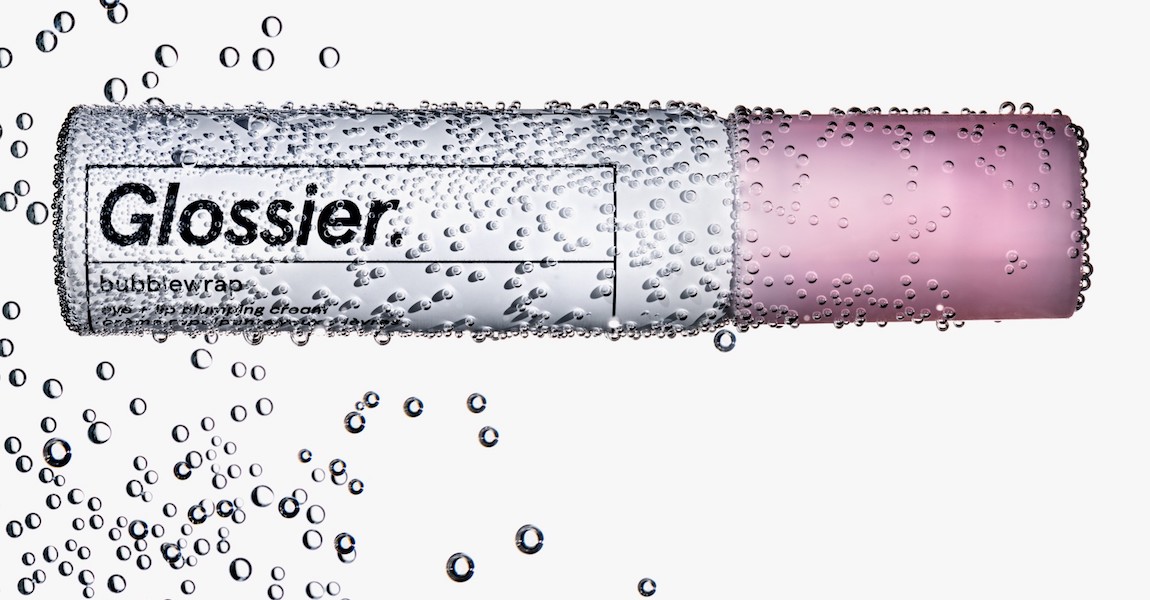 Glossier Launches Its First Eye and Lip Cream, Bubblewrap
If you're a Glossier makeup and skincare aficionado, you are about to be blown away by the brand's latest beauty news! For the first time in the company's history, the line is officially set to include an eye cream – but the product's potential uses don't stop there. The innovative, just-launched Glossier Bubblewrap is actually a multi-tasking two-in-one undereye and lip cream that was the most fan-requested new product.
This nutrient-packed moisturizing formula features hydrating ingredients like hyaluronic acid, squalene, vegetable protein, swertia chirata extract, avocado, and blueberry extract that's rich in antioxidants. Just like the bubblewrap you get with your Glossier order packages, the product serves as a protective cushion layer – with some skin-saving benefits.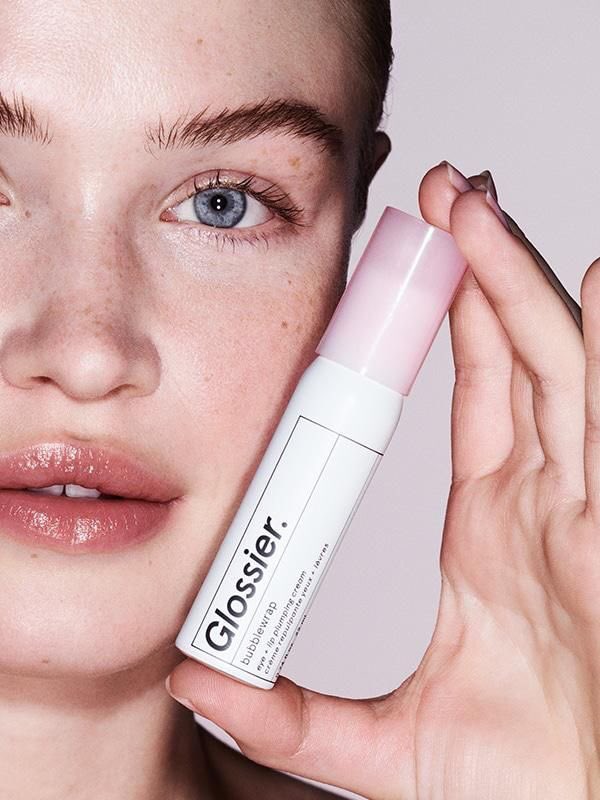 The vegan and hypoallergenic skincare product is developed to be a non-greasy, non-sticky moisturizer that you can use every morning and nighttime, and it should work great under your makeup. It promises to instantly plump your undereye area, and deliver silky smoothness on the skin over an extended use time.
"This was our No. 1 requested skin-care product — an eye cream," Melissa Souto, Glossier's director of product marketing and development, told Allure magazine about the launch. "When we started thinking and concepting on what an eye cream really look[s] like for Glossier, we threaded it with our knowledge of the beauty industry, which was this hack."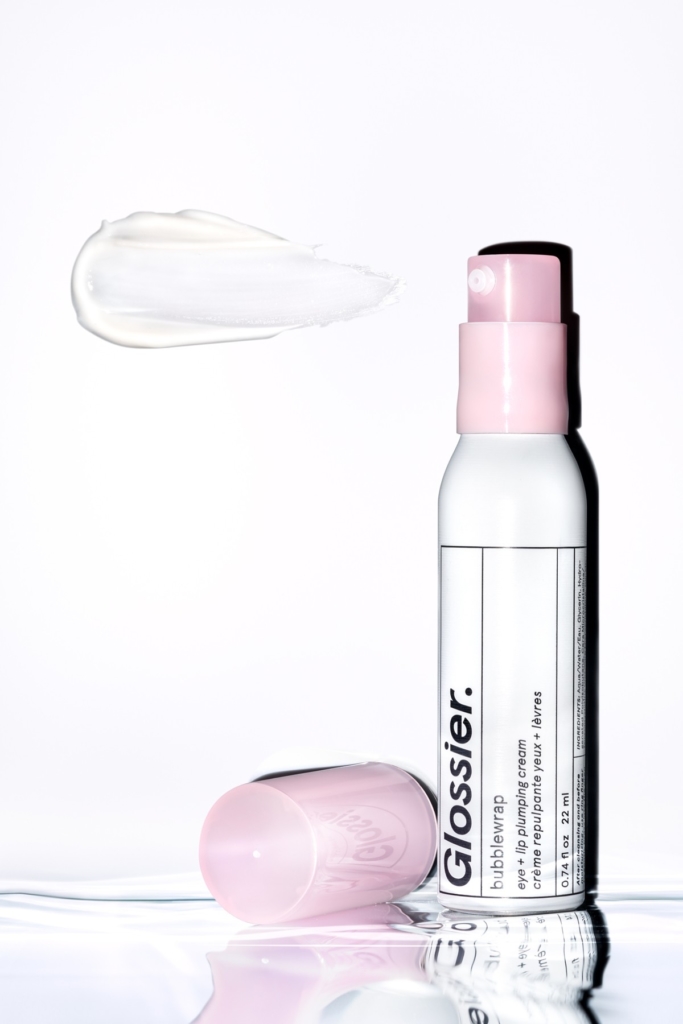 Glossier Bubblewrap is considered a beauty "hack" because its formulation (which was two years in the making!) is inspired by makeup artists and other industry professionals who have ben using delicate eye creams on sensitive lips to smooth out and hydrate them before the application of any color makeup products.
You can now shop the innovative new Glossier Bubblewrap for $26 per pump tube on the brand's website.
More beauty news from the Glossier brand. More new skincare product launches to check out. All images via Glossier