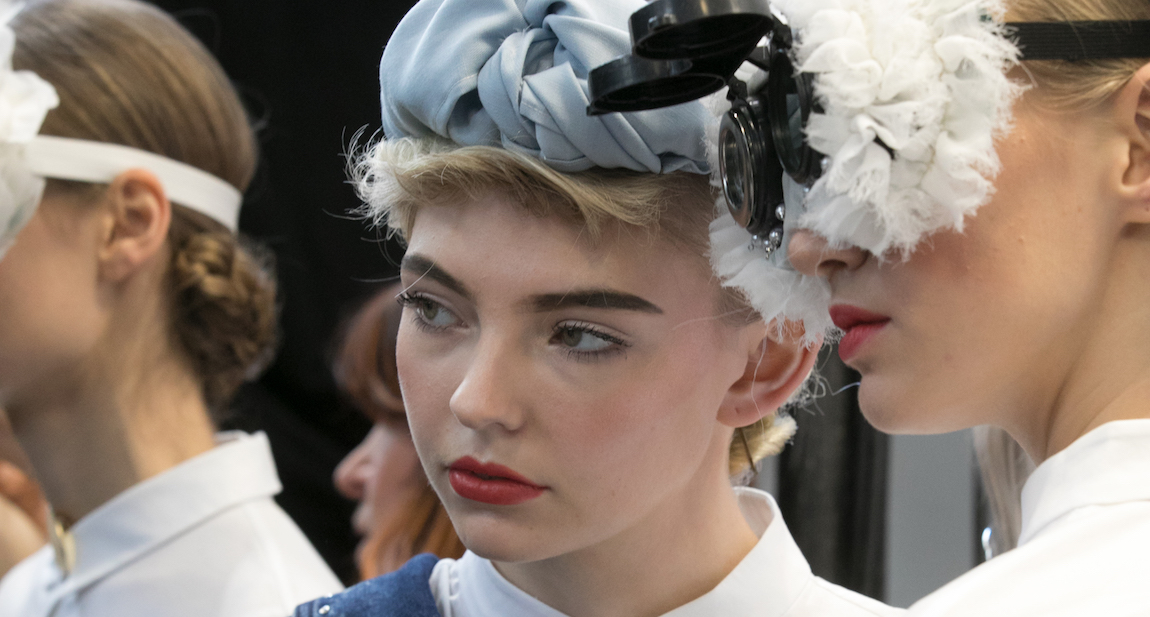 Go Behind the Scenes of Gemma Hoi's Fall 2018 New York Fashion Week Show – Exclusive
If you caught Richard Magazine's recap of designer Gemma Hoi's New York Fashion Week debut at the Mercedes-Benz Manhattan headquarters – you know that it was truly a sight to behold. The Chinese-born, New York-based designer turned vintage Americana denim inspiration into a surprisingly futuristic show filled with street style-ready ensembles. Since we loved this collection so much, we asked the designer to take us behind the scenes of her new pieces, the making of the show, and more. Plus, we took our cameras backstage at her NYFW presentation, to see how her models got ready for the production.
"My latest collection was titled 'Time Traveller 1940s' and was inspired by the women factory workers' uniforms during that period of time," Gemma Hoi tells us exclusively. "That was an era when war was devastating the world, and women were taking up men's tasks to support the survival of their faiths and nations. The factory uniform was unique at the time to the feminist movement because it is the only sort of uniform that is rather unisex, compared to those in hospitals, planes, armies, and police departments. It is a uniform that signified strength, equality and courage, which I believe are elements to begin one's discovery of her own confidence."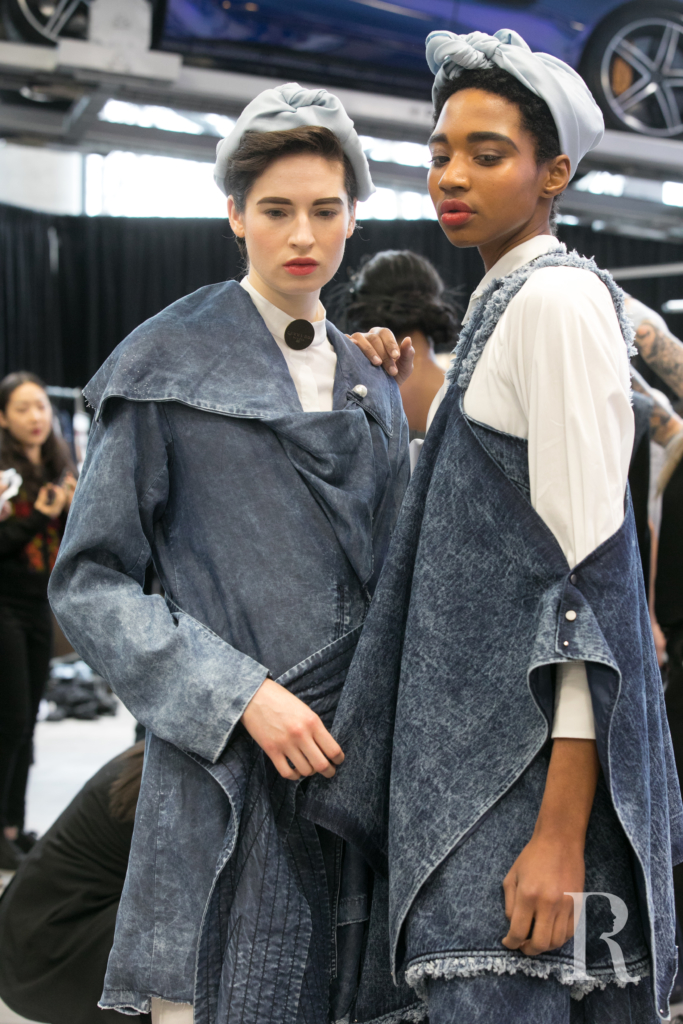 This presentation also represents a shift in direction for the designer's work – and we like where she's headed.
"My last collection, titled 'The Metamorphosis,' was inspired largely by nature, specifically the transformation of a caterpillar to a butterfly," Gemma adds. "It was a more conceptual collection as I spent a lot of time researching the biology of the subject, and expanding it into themes such as personal growth and self-discovery. It is a more sensual approach to design, which is very different to my latest collection, which is more about responding to actual history and politics. It is sort of like the difference between a poem and an essay, one being romantic while the other one being analytical. However both are highly functional, with new attempts with couture techniques and patterns, which are staples in all my designs."


So what was it like getting ready to put on this incredible fashion show?
"I usually follow these six steps in order: Inspiration, Illustration, Experimentation (this is usually the longest in duration, because it is similar to research, which involves tons of trial-and-error), Draping, Sampling, and then Production," Gemma tells us. "After the production of the collection, I begin my casting of models and searching for an original score, because I want the entire show to be consistent in aesthetic on every possible factor. Finding the venue for the show, and the team to run it, is usually my last step. For the latest 'Time Travellers 1940s,' it took me about six months to prepare and finally present."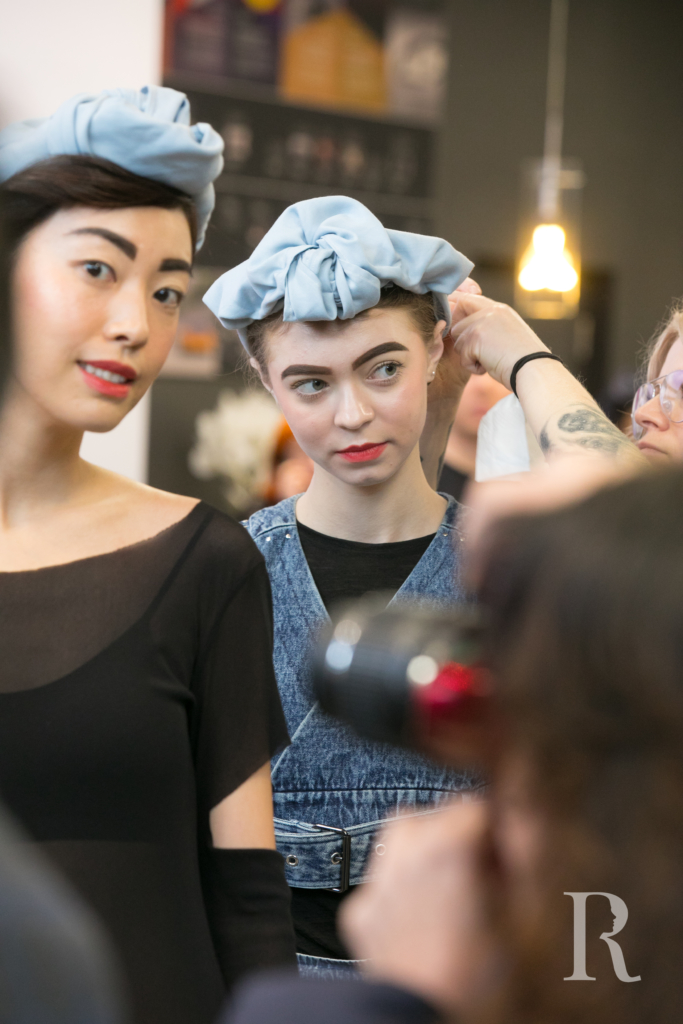 Now that the Gemma Hoi NYFW experience has begun – she has no plans of slowing down. In fact, we can only look forward to more fabulous moments.
"I really hope I can return for next season's New York Fashion Week, and hopefully, soon afterwards people will begin to see my collection on the market," she says. "The Gemma Hoi brand is still young and in development, but I'm very optimistic in it becoming mature and active in the near future."
We honestly can't wait until these street style-ready pieces hit the market. They will literally be everywhere.
To see a behind-the-scenes look at the Gemma Hoi NYFW show debut, check out our exclusive video below.
More from the designer. More New York Fashion Week runway recaps.