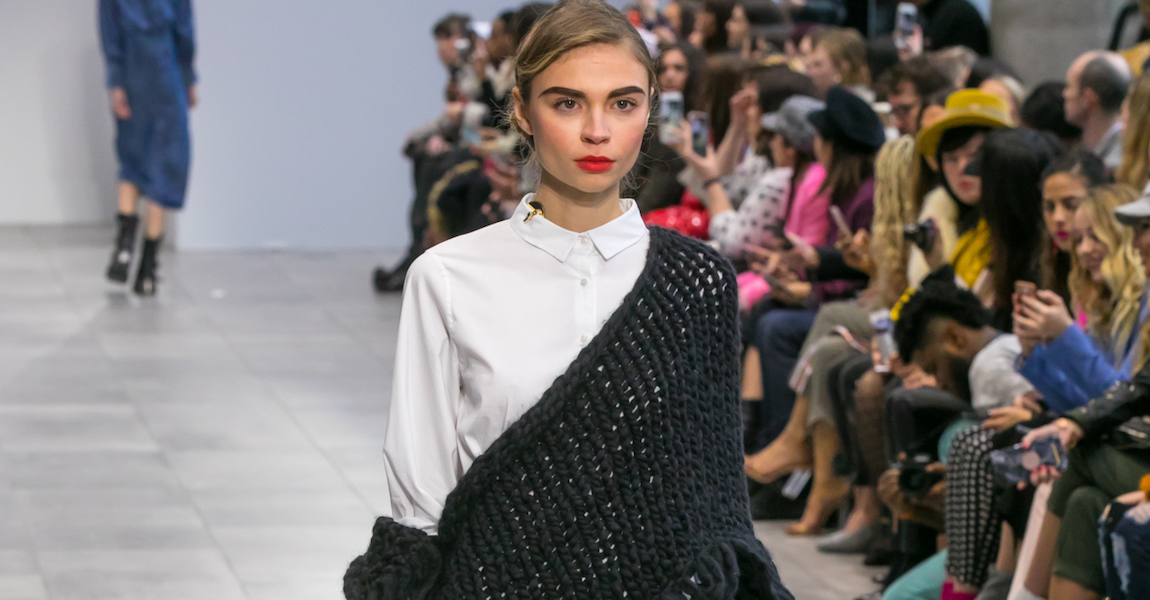 Gemma Hoi Makes Her New York Fashion Week Debut – Exclusive Video
There's nothing more classic vintage Americana than denim, which is why designer Gemma Hoi chose the fabric as a starting-off point for her incredible Fall 2018 collection, titled "Time Traveller 1940s." The Gemma Hoi Studio brand made its debut at New York Fashion Week on February 11, presenting at the Mercedes-Benz Manhattan headquarters to a delighted crowd. The Richard Magazine team was on the scene to see the runway show live, and we made a shopping list a mile long as we craved each new look that walked.
The collection featured "denim inspired by the uniforms of American female factory workers of the 1940s and the spirit of freedom, democracy and equality," the brand shared in a statement. "Denim has always been inherent in breaking stereotypes and gender norms, and this collection will be about declaring women and denim as ultimate feminist forces that rebel against outdated tradition."
"Since its invention in 1873, the power of this fabric has shattered and transformed various times in its definition: working class, cowboys, sex, and universality, in the last 144 years," the brand added.
We thought we knew denim pretty well, until we saw how Gemma Hoi re-invented the fabric once more herseld: she created tunic dresses, layered in wrap-styles to drape over crisp white blouses, and off-the-shoulder jackets that made us gasp aloud. These certainly aren't your average jeans jackets – they are the stuff of street style stars' dreams.
All of these killer runway looks were styled with chunky Newrock boots to add in a punk edge – and we are beyond obsessed.
While these daring pieces certainly make a statement, Gemma Hoi kept one of the beloved key elements of the fabric with her creations. "Everything is so comfortable!" the designer told us after the show. Be still, our hearts.
Swipe through the gallery below to see our exclusive photos from the Gemma Hoi Studio runway presentation at New York Fashion Week.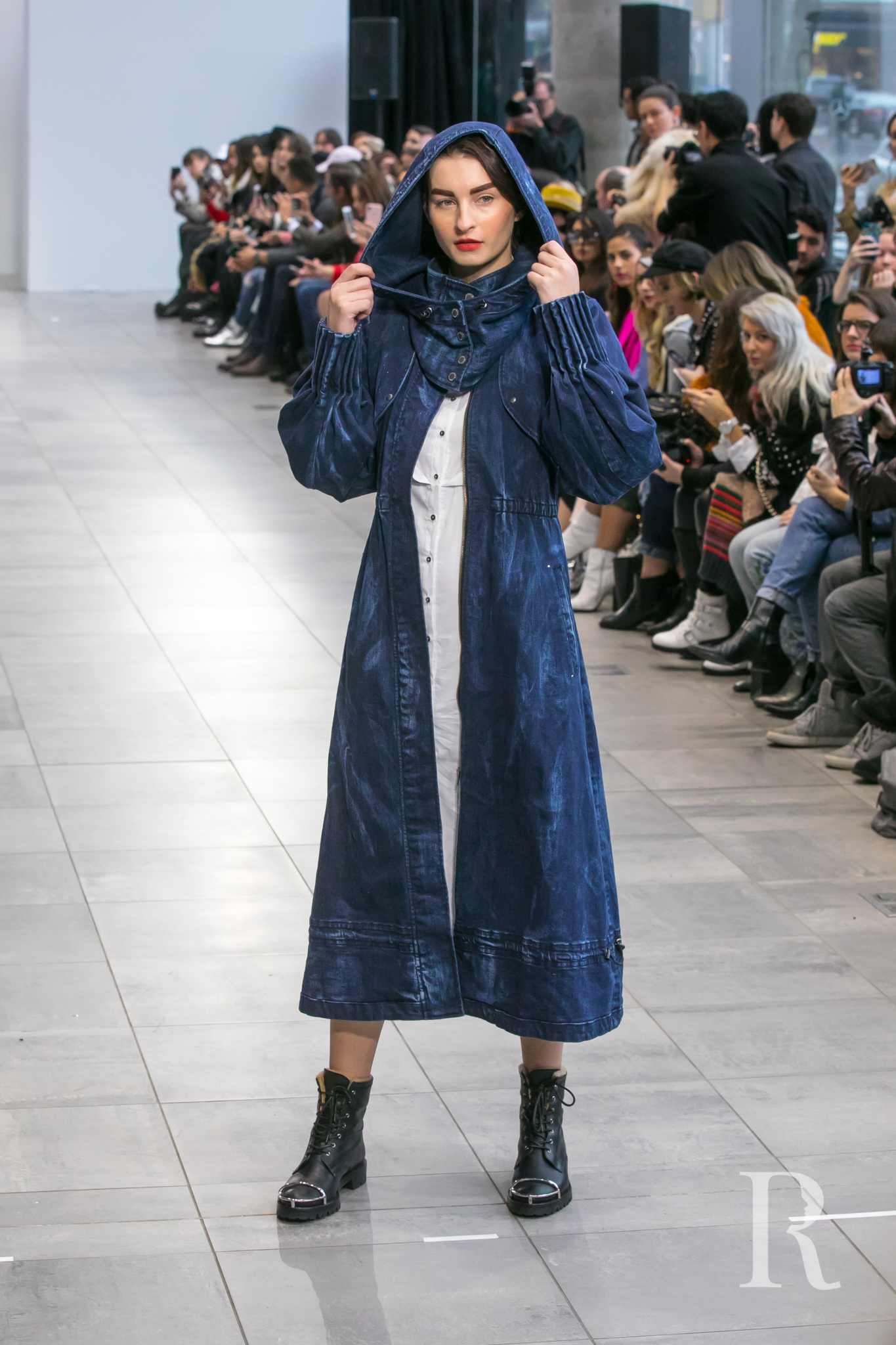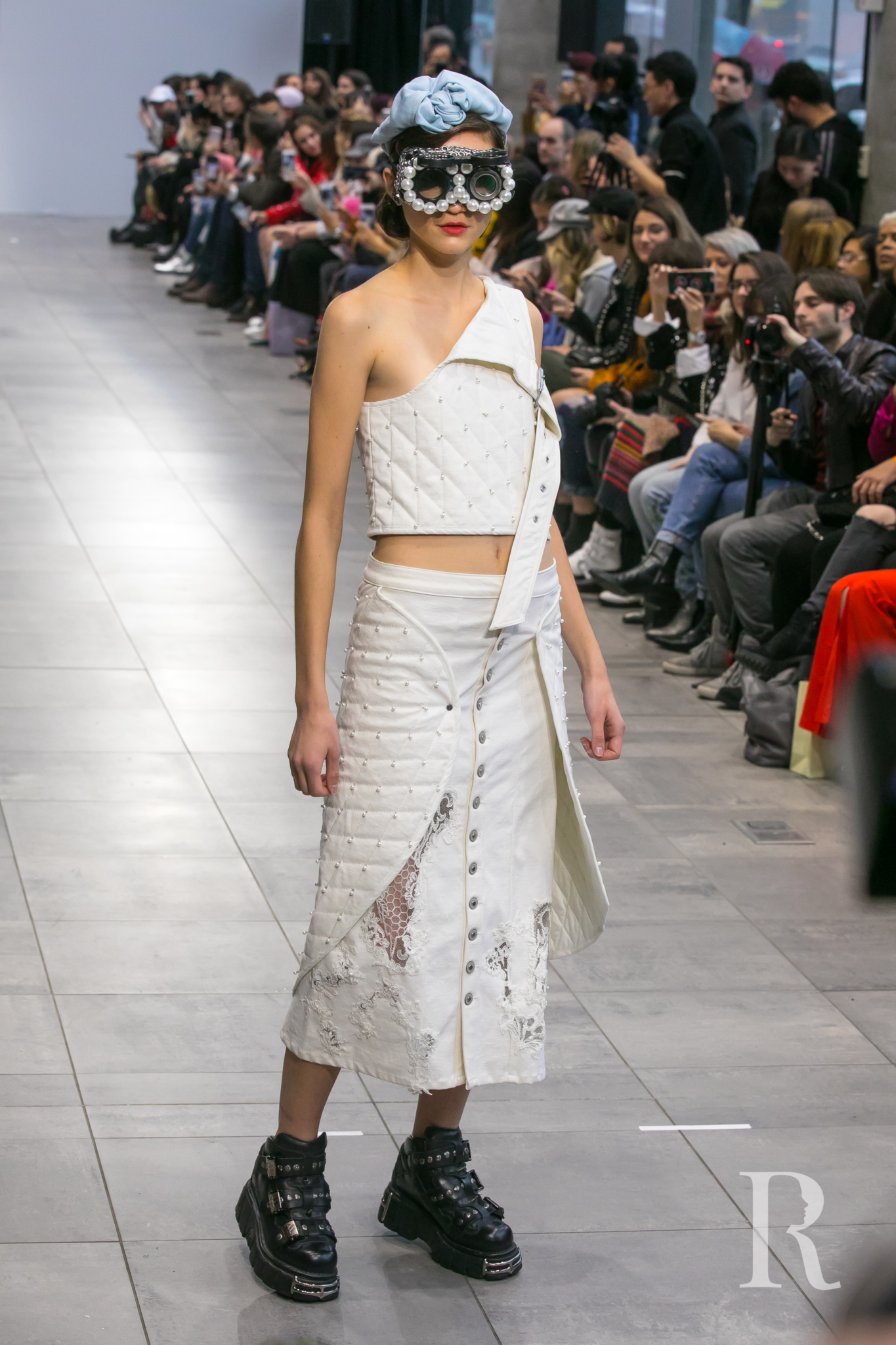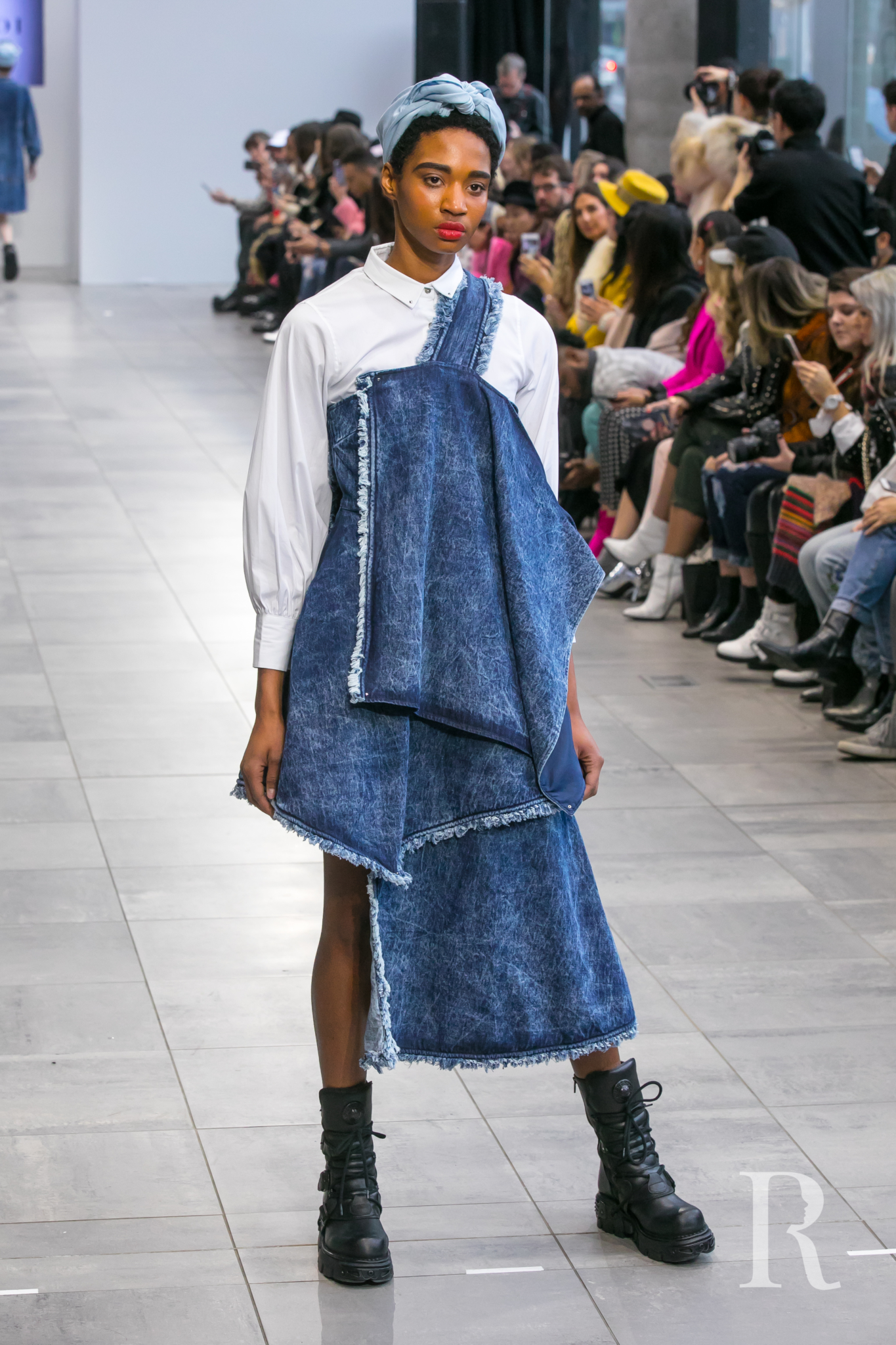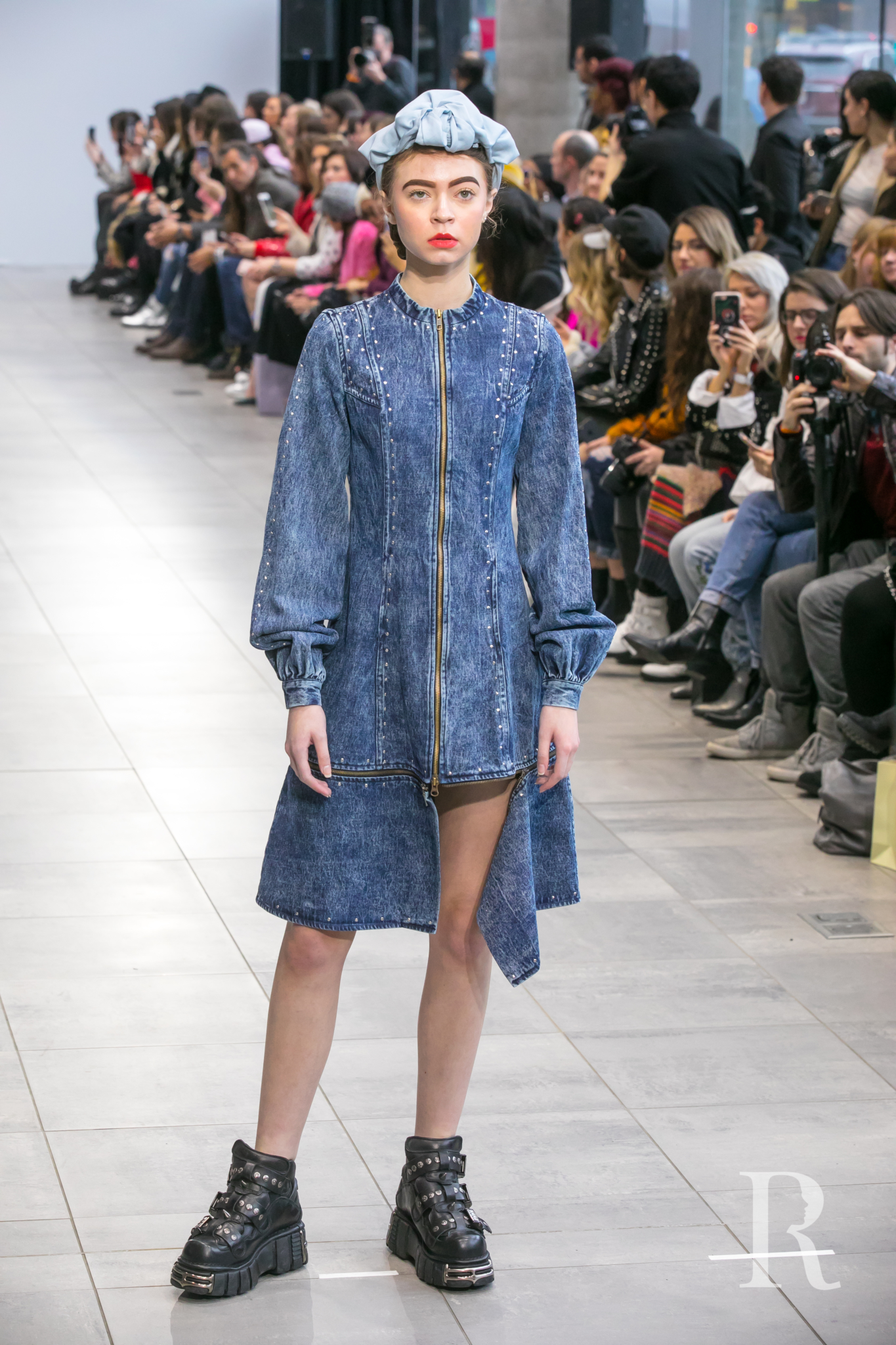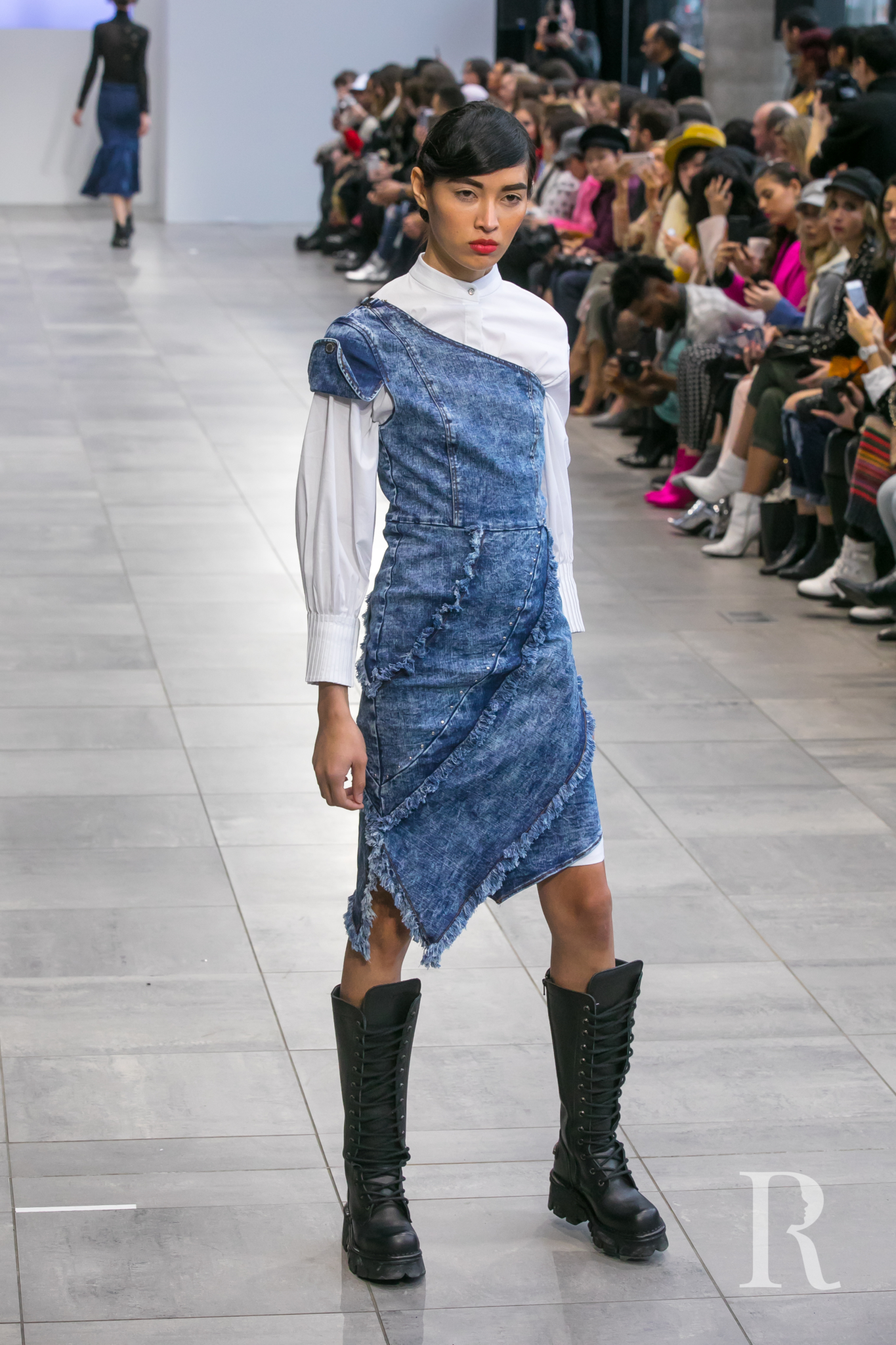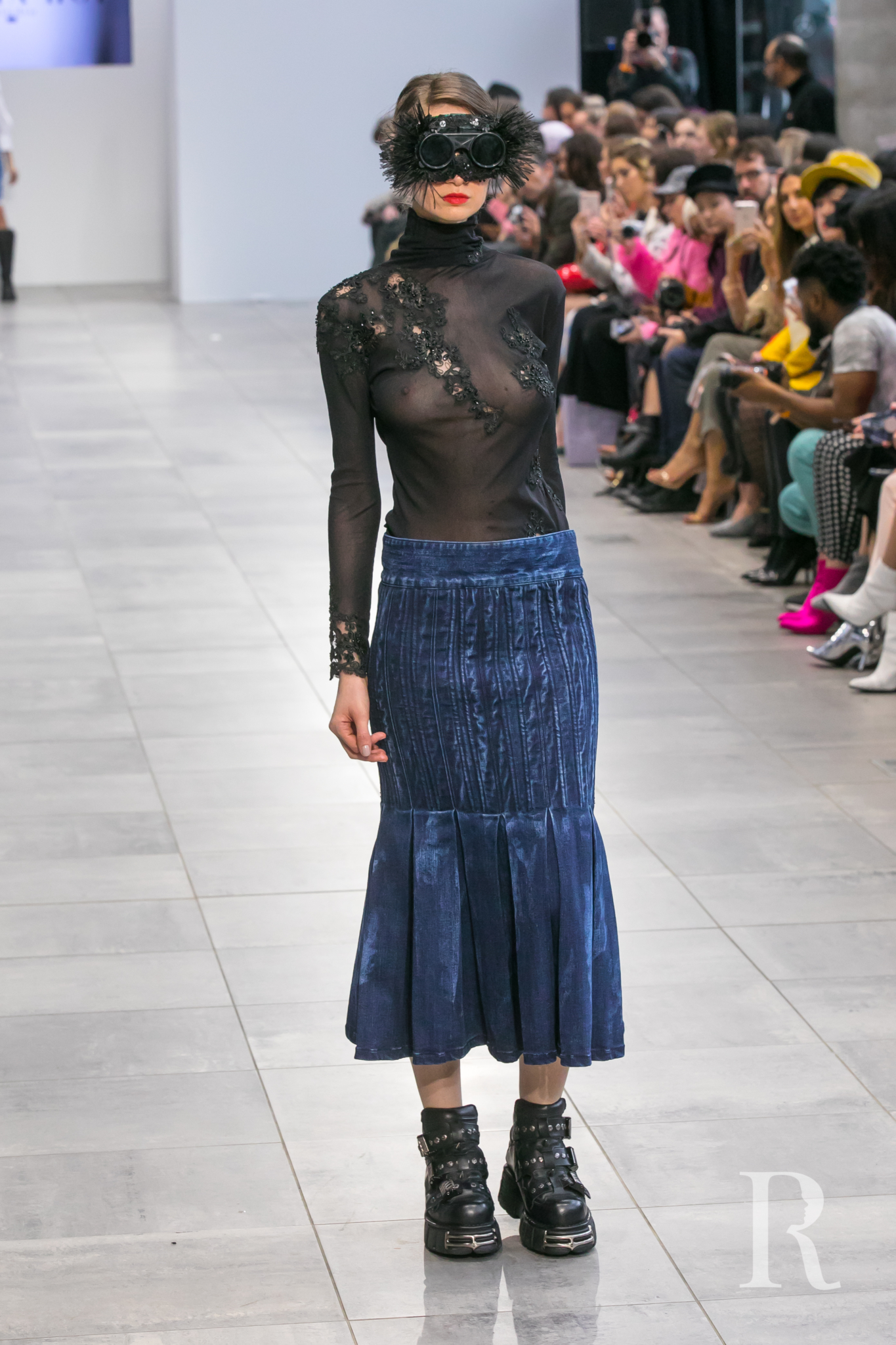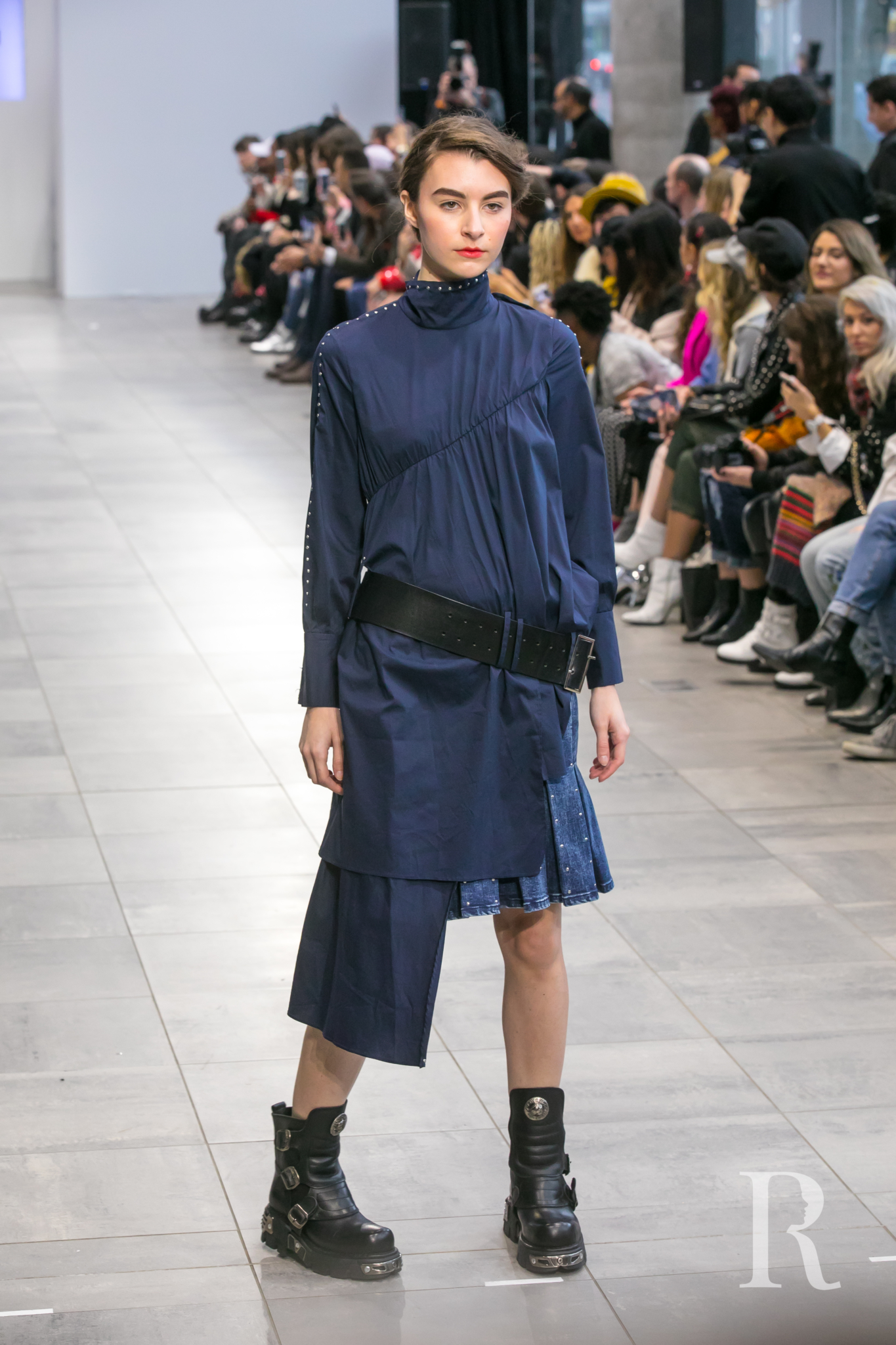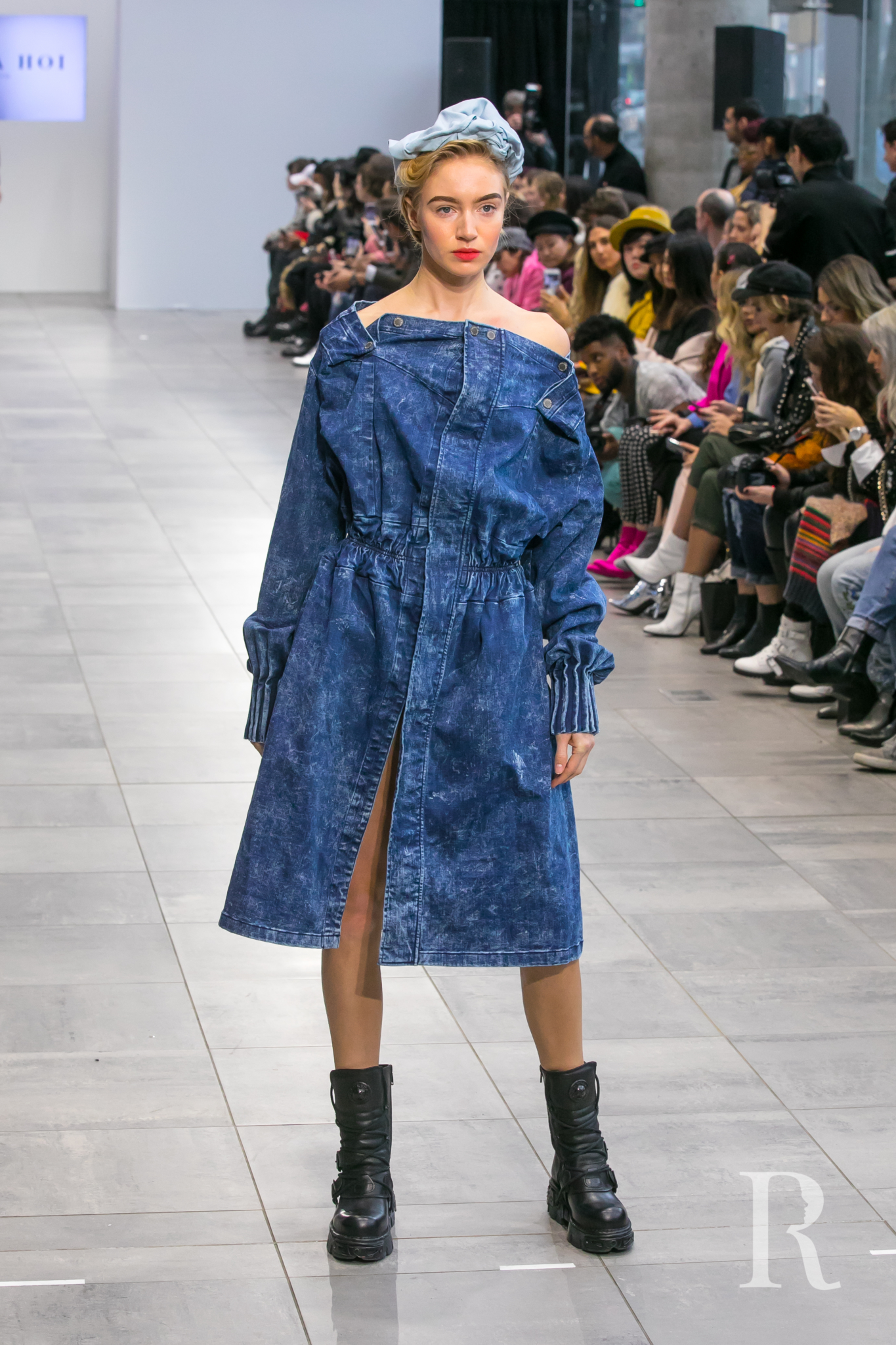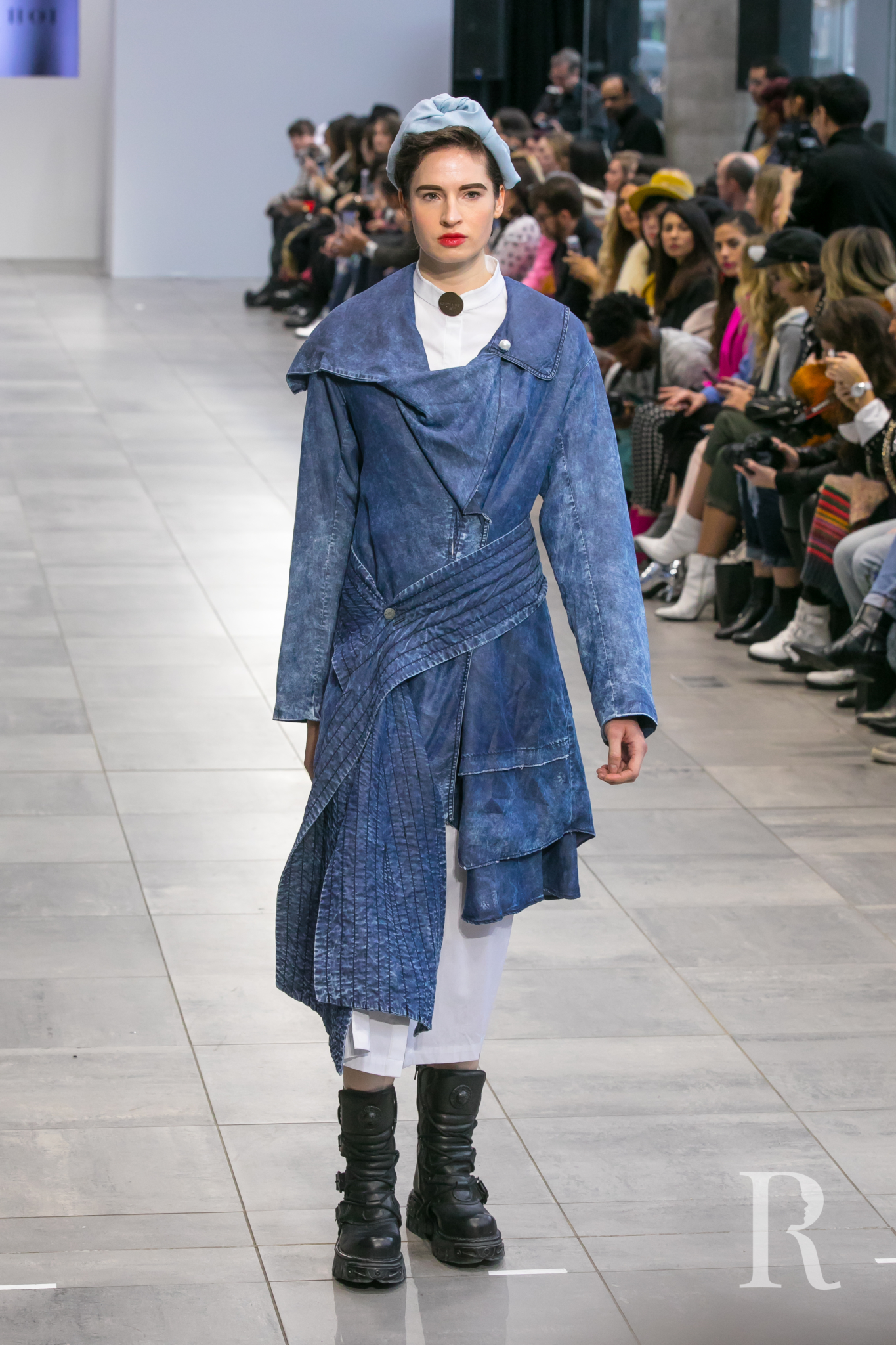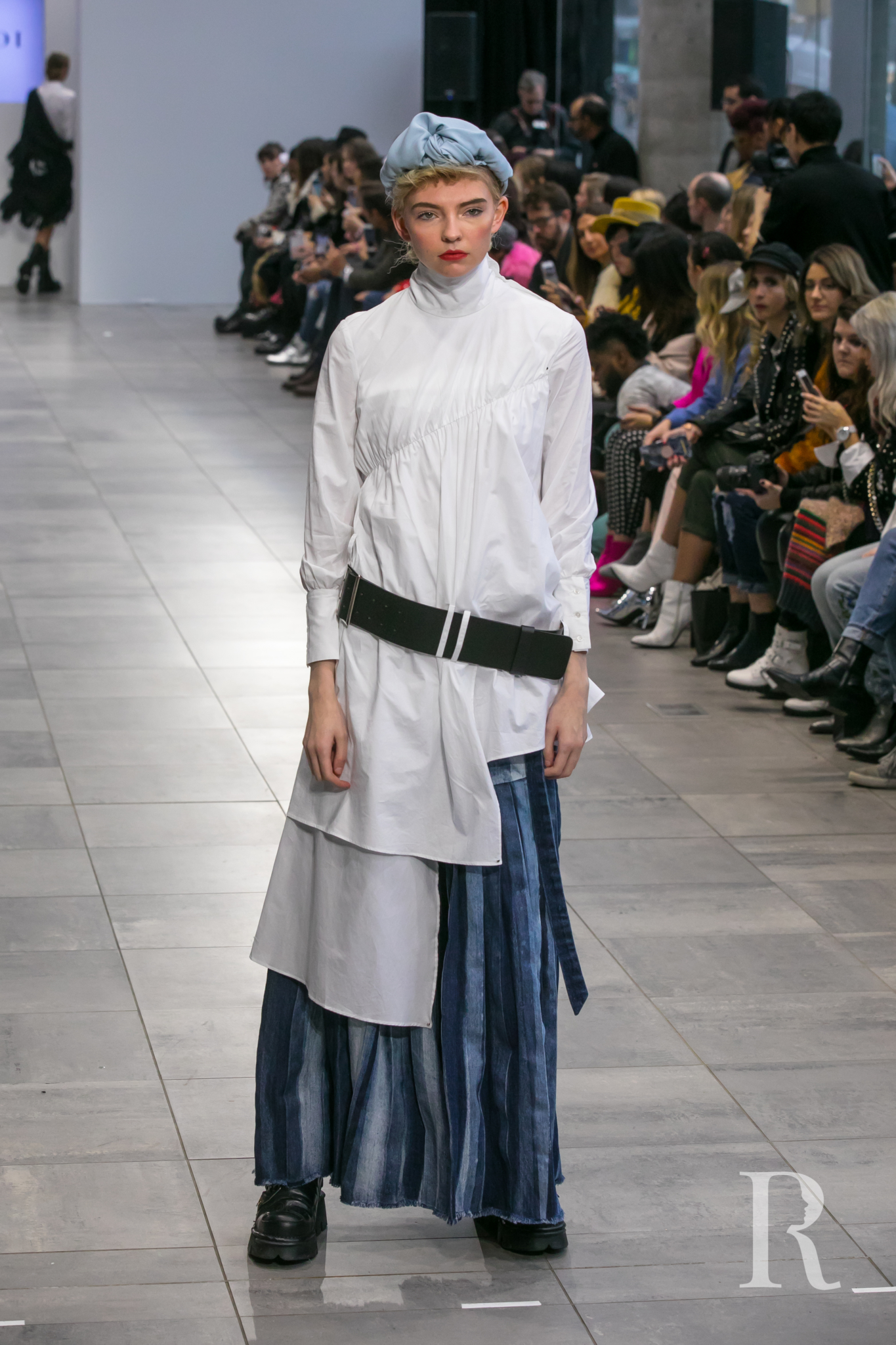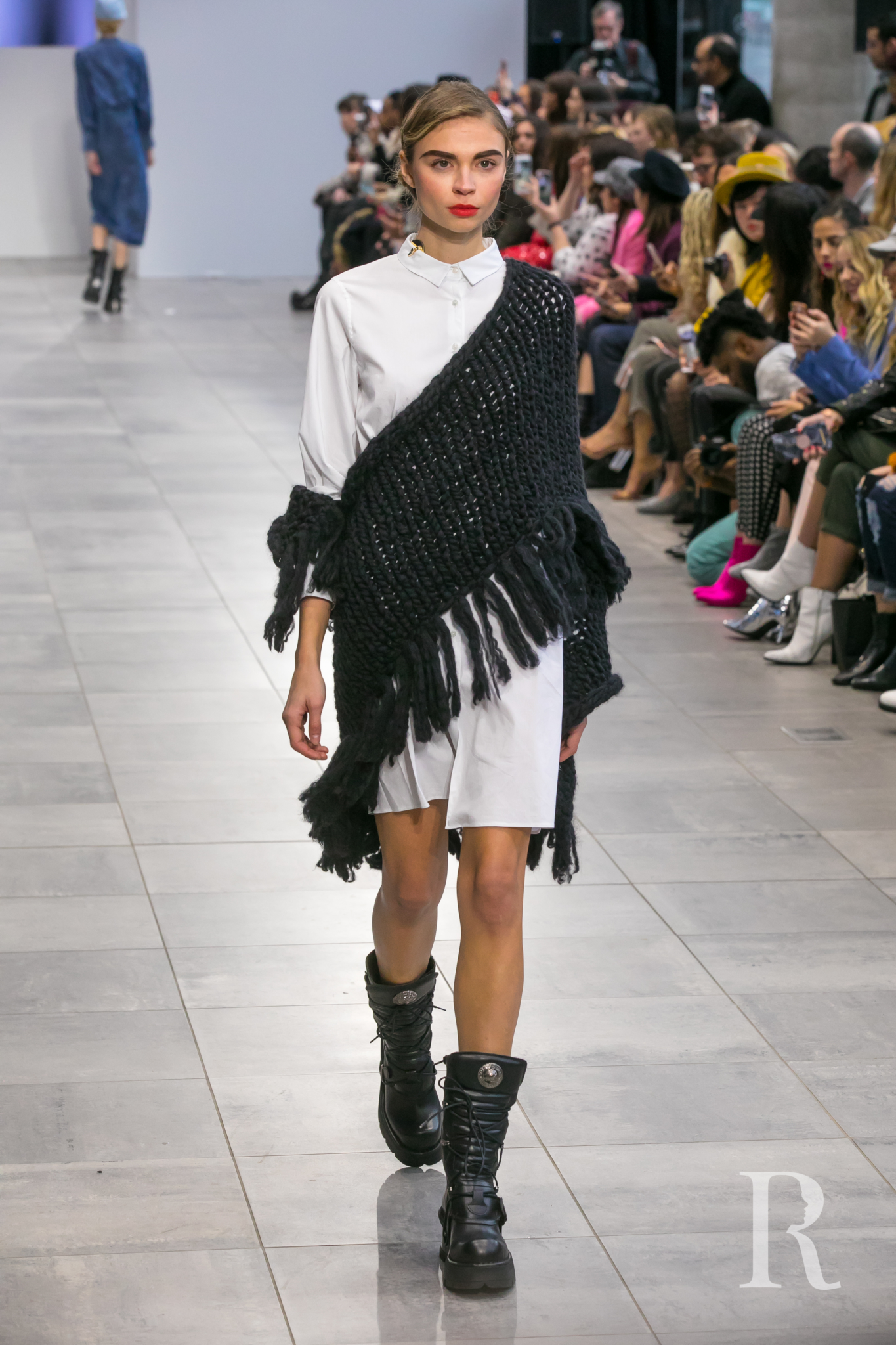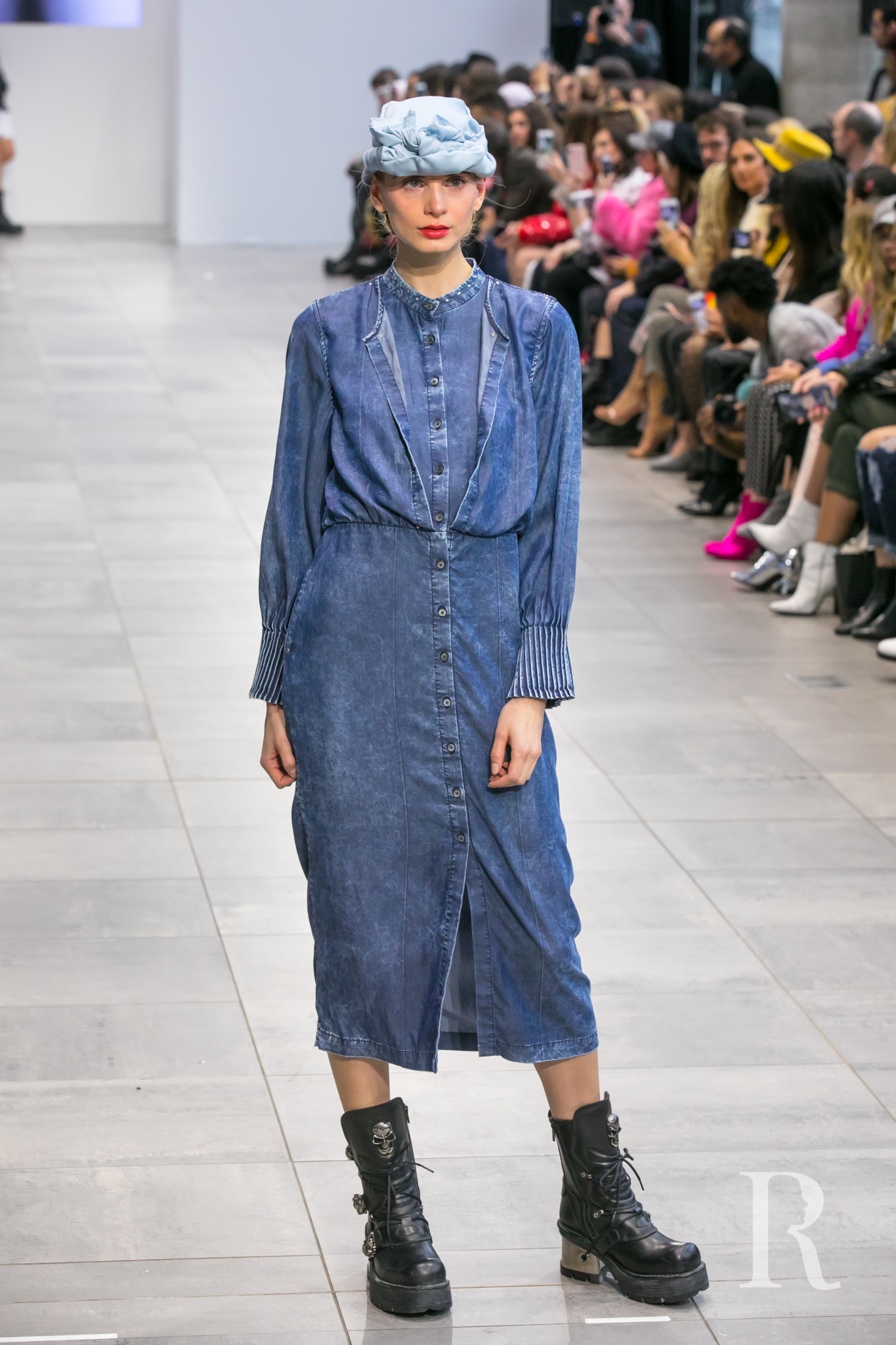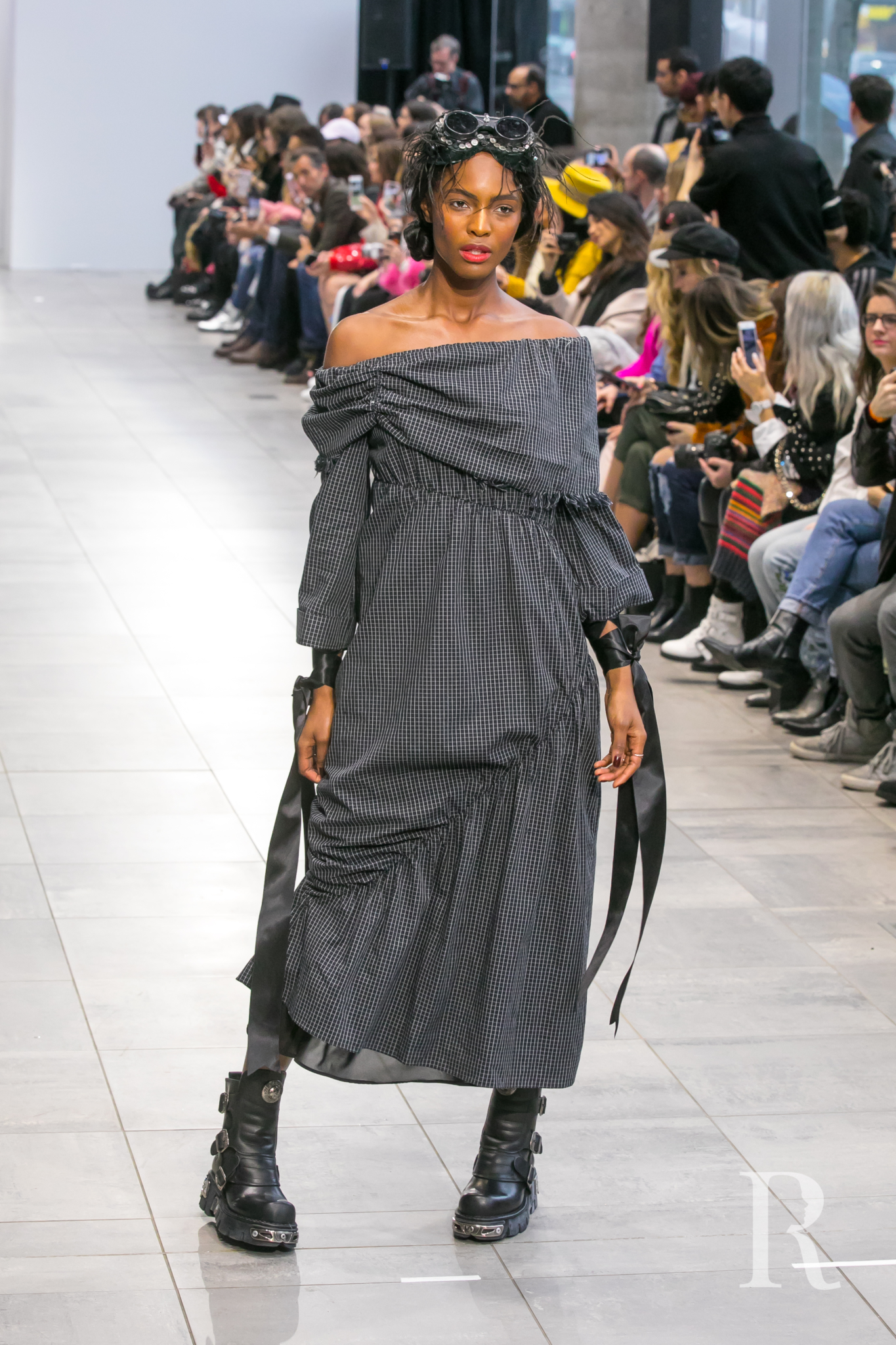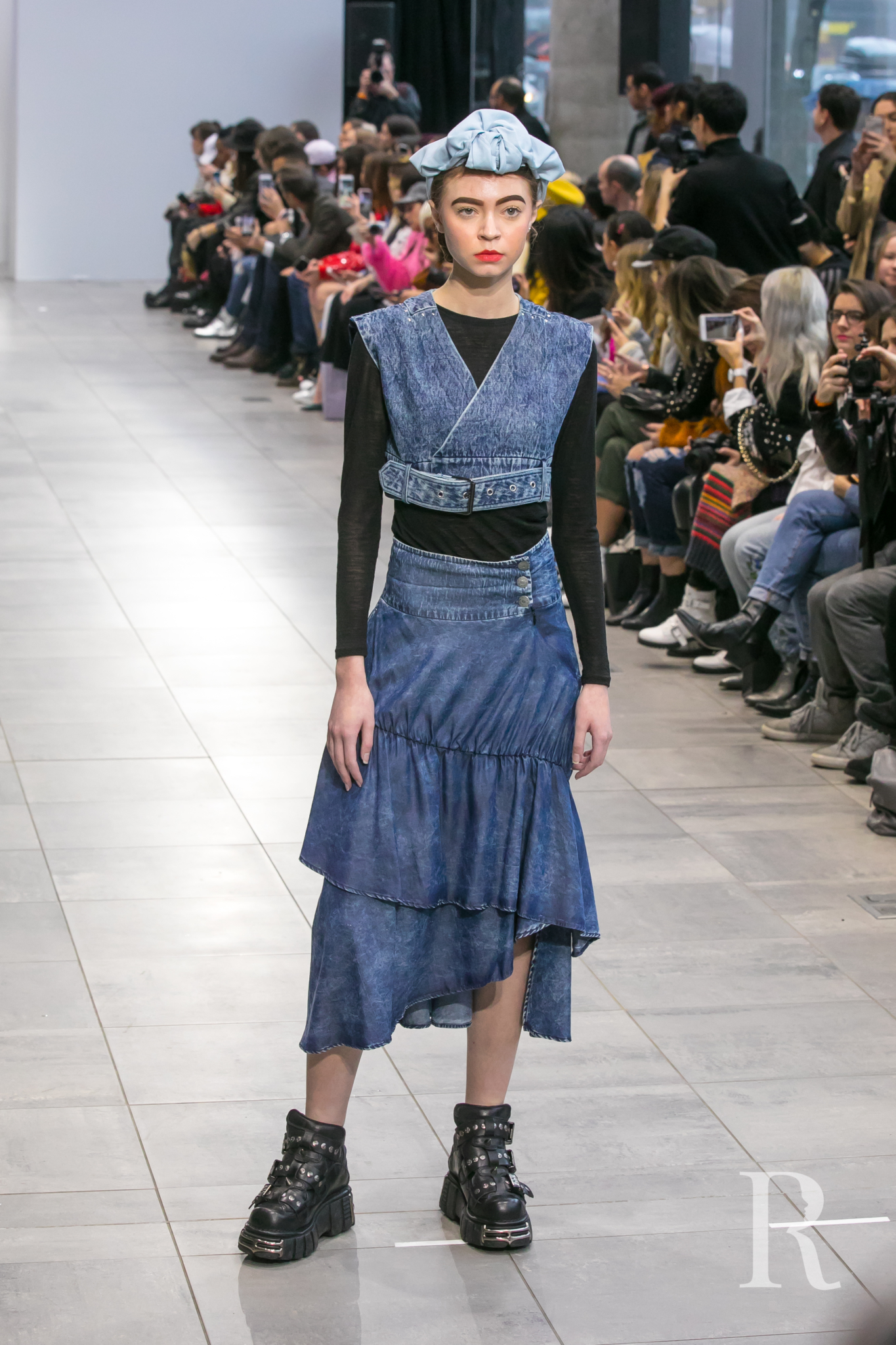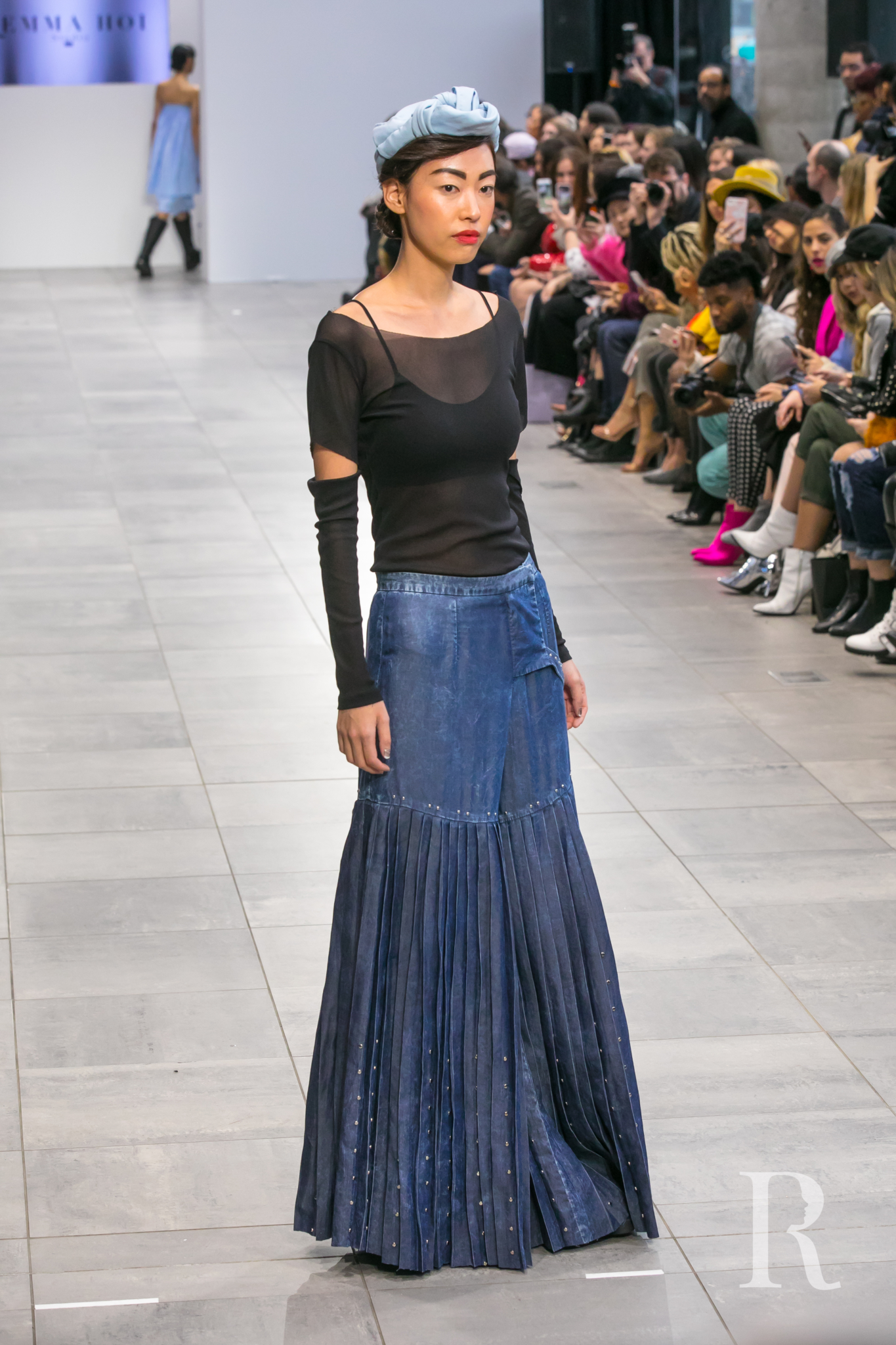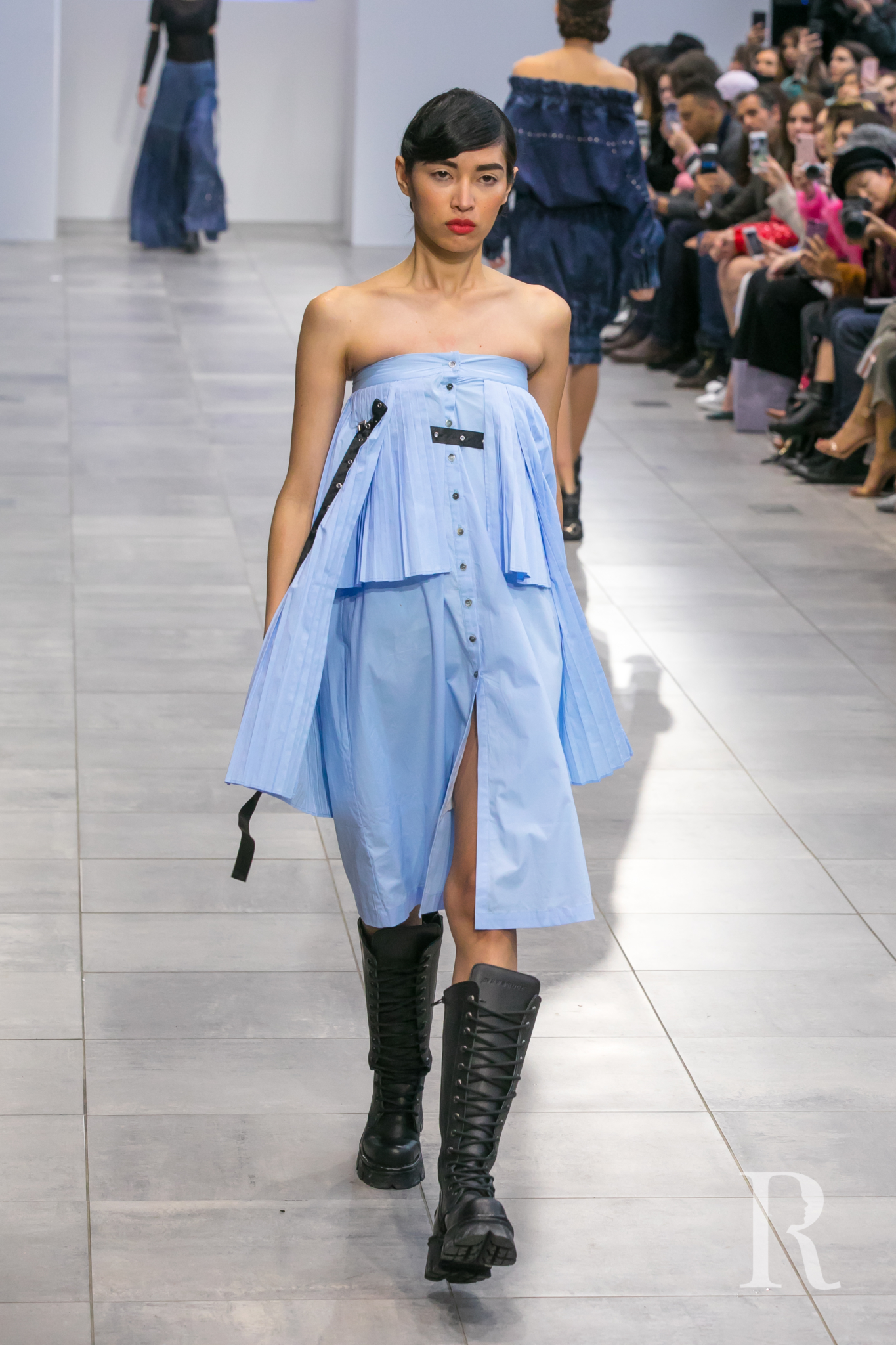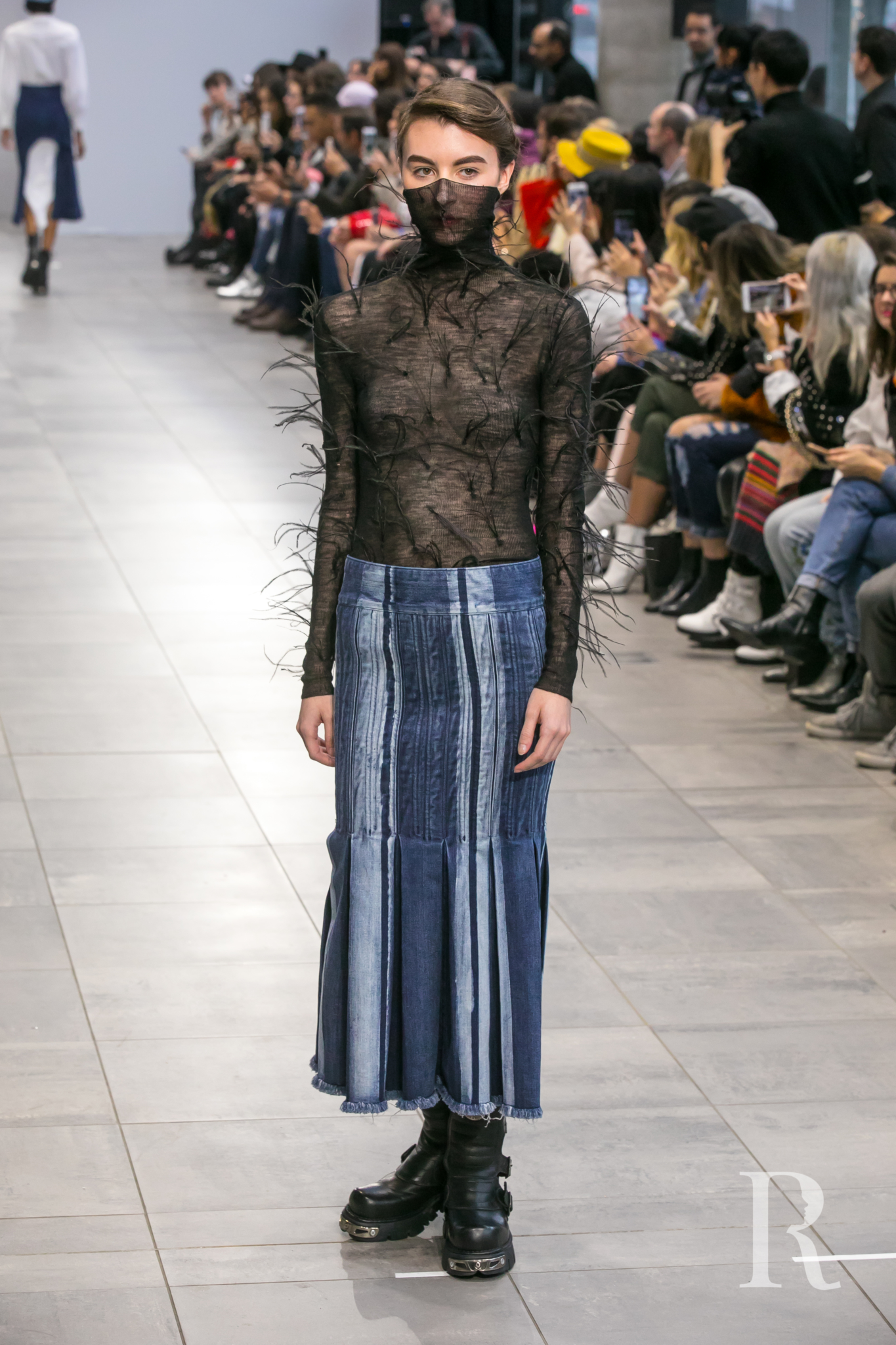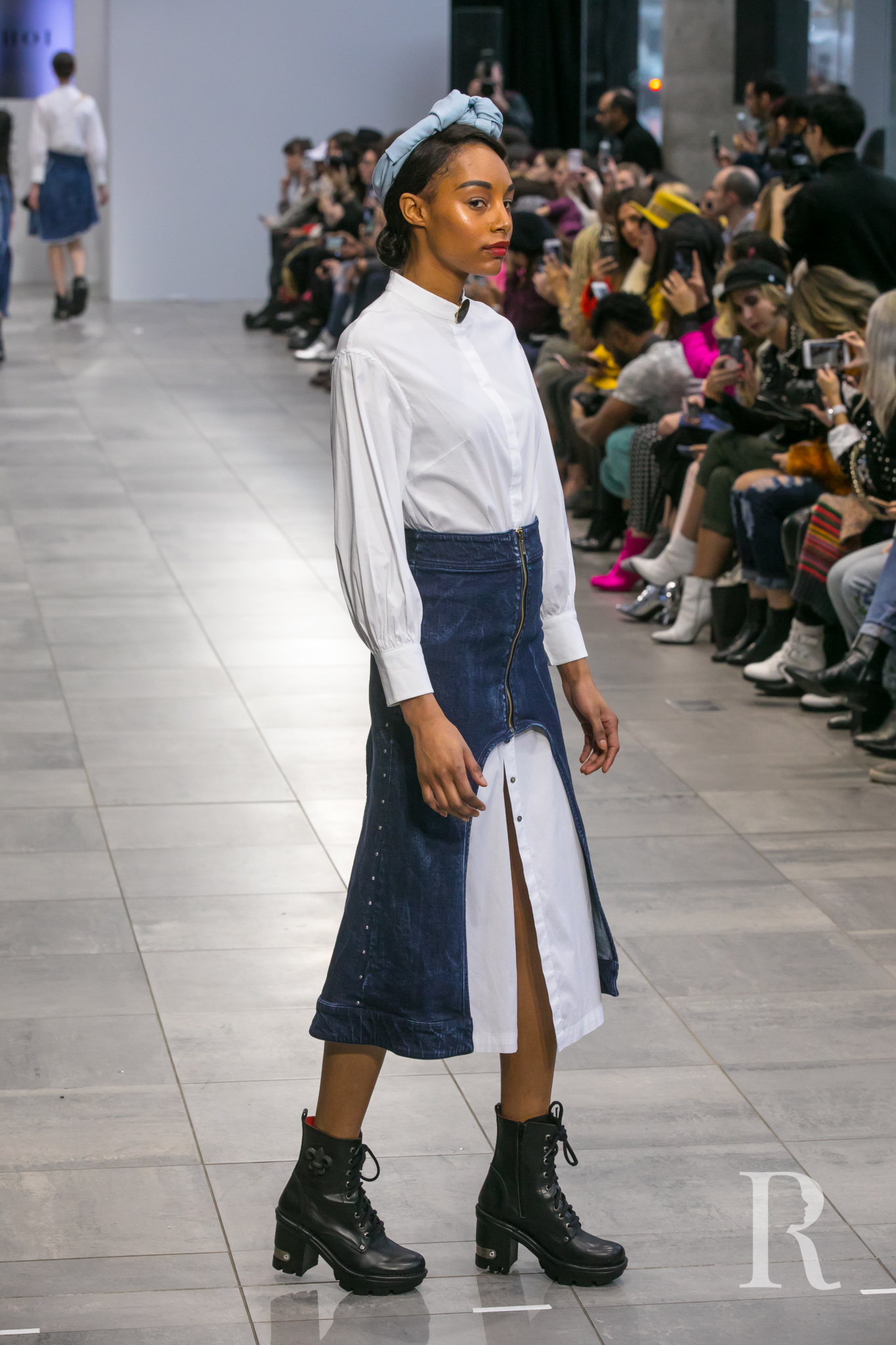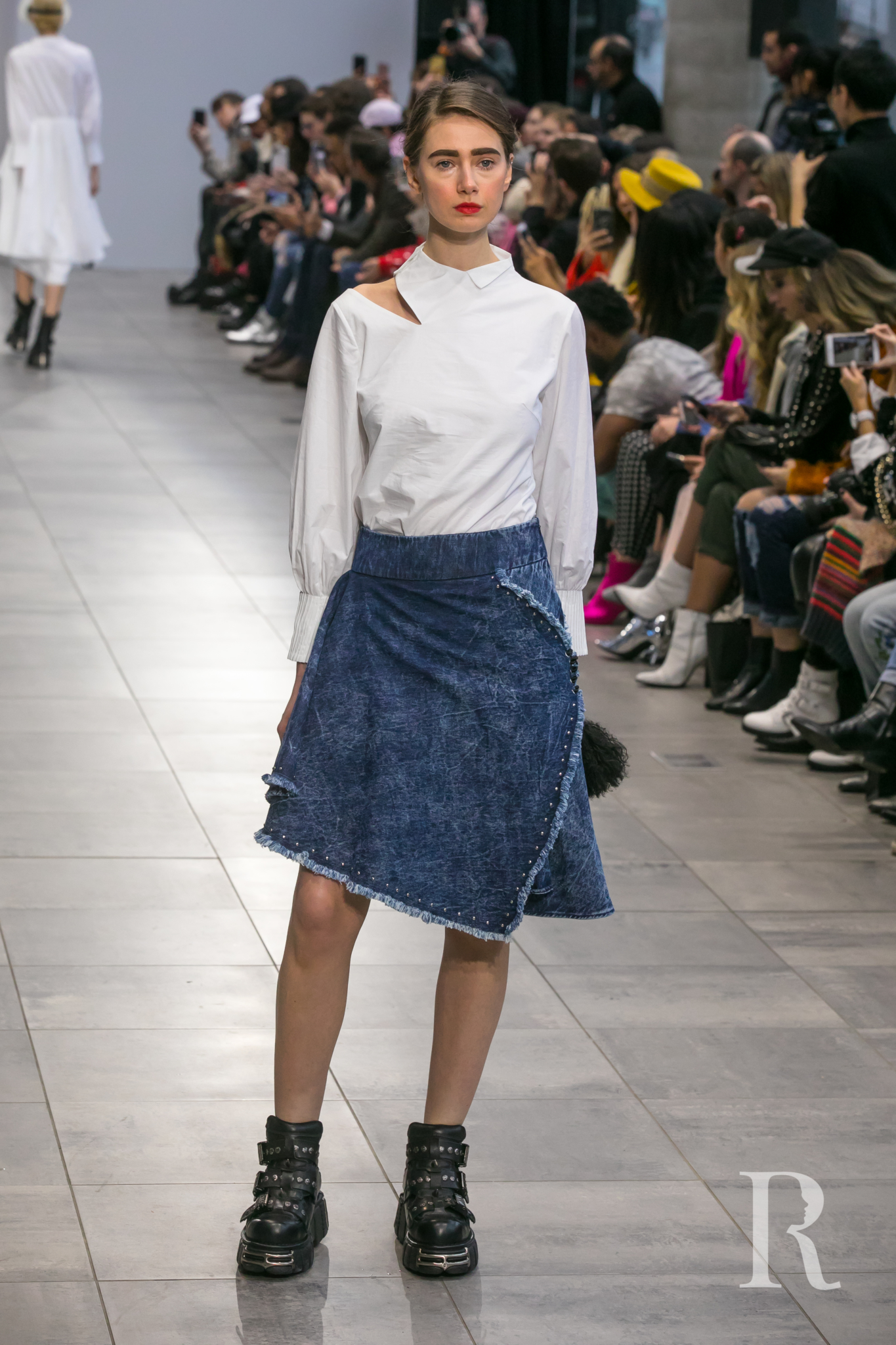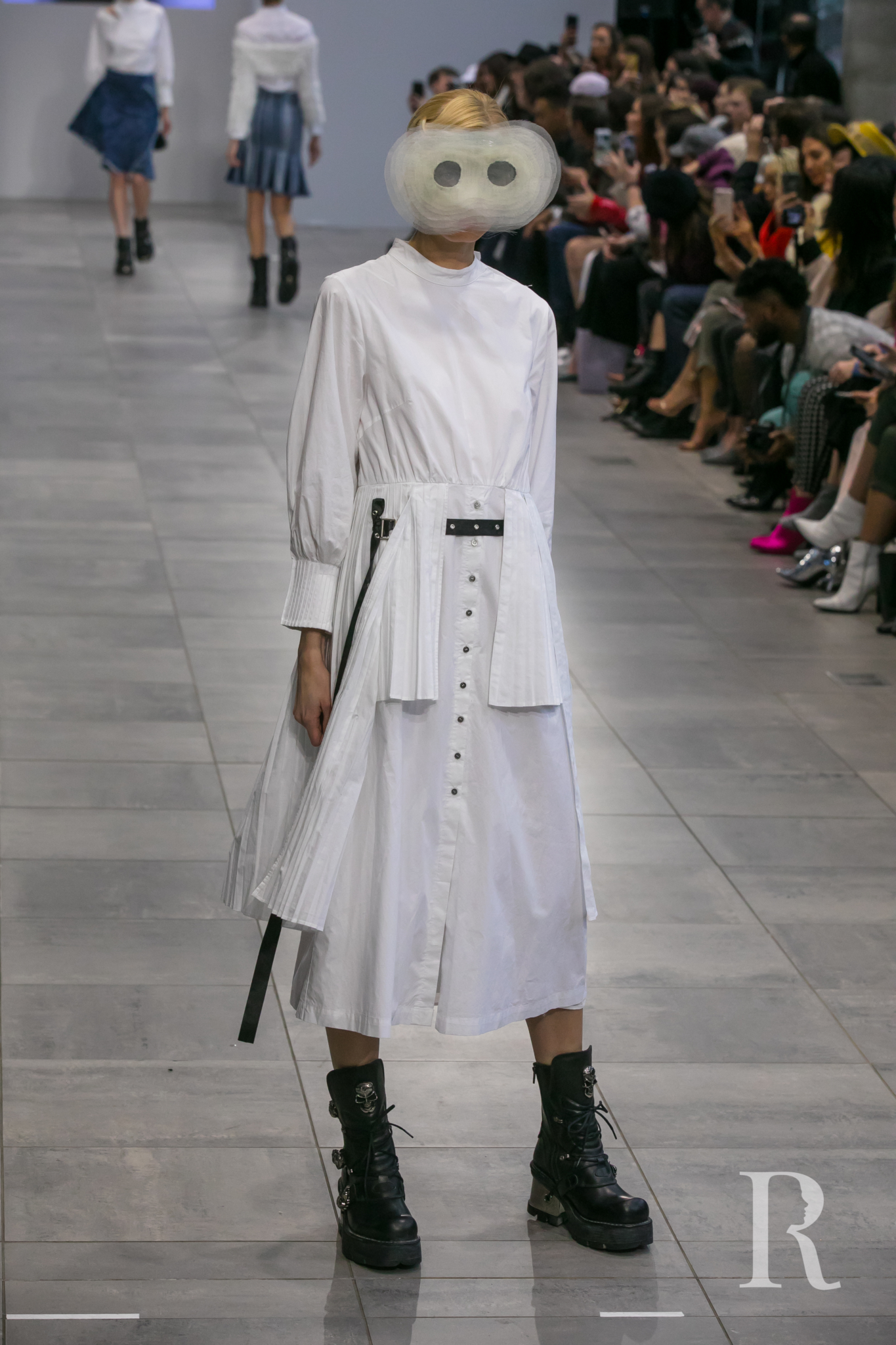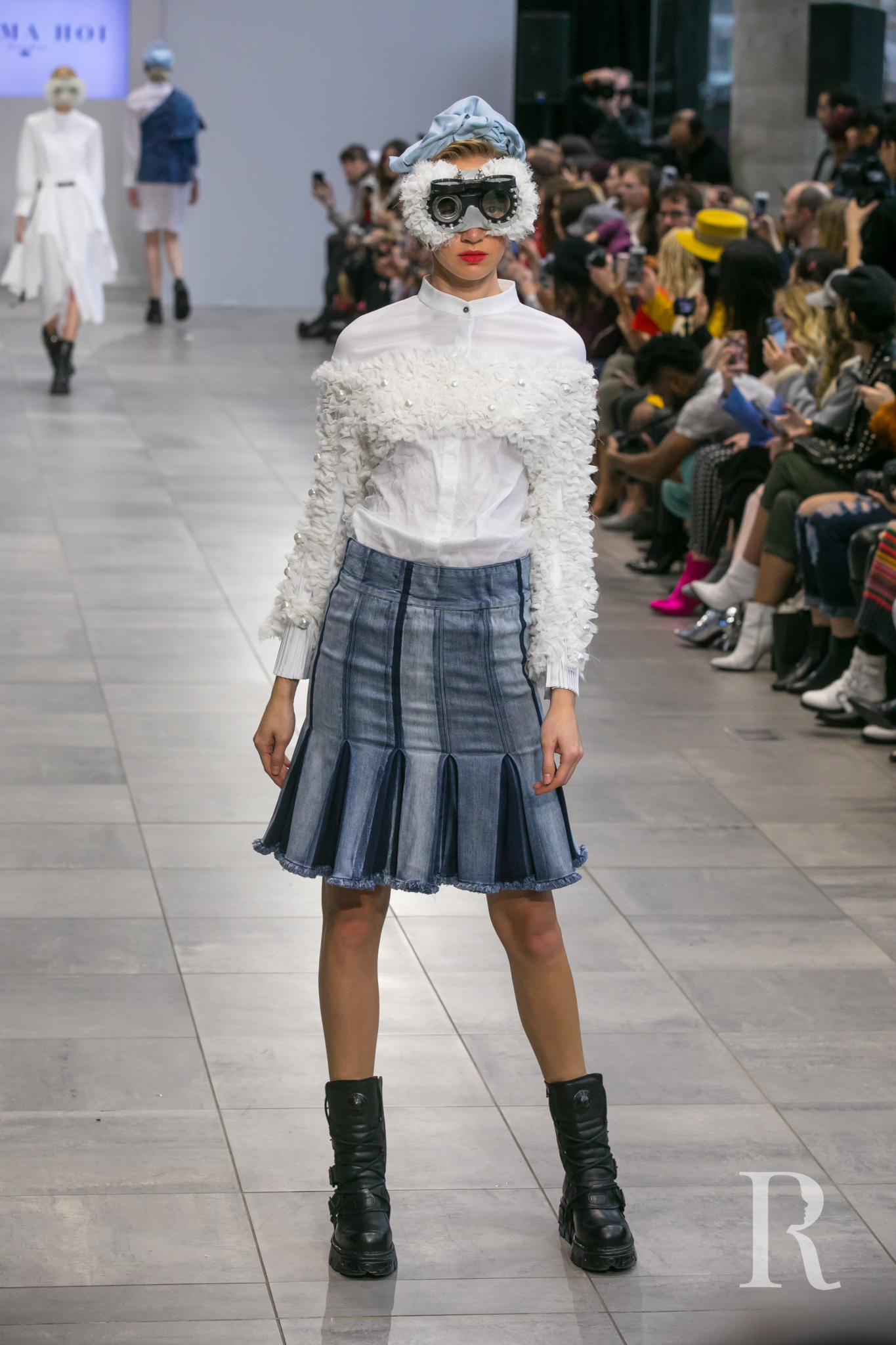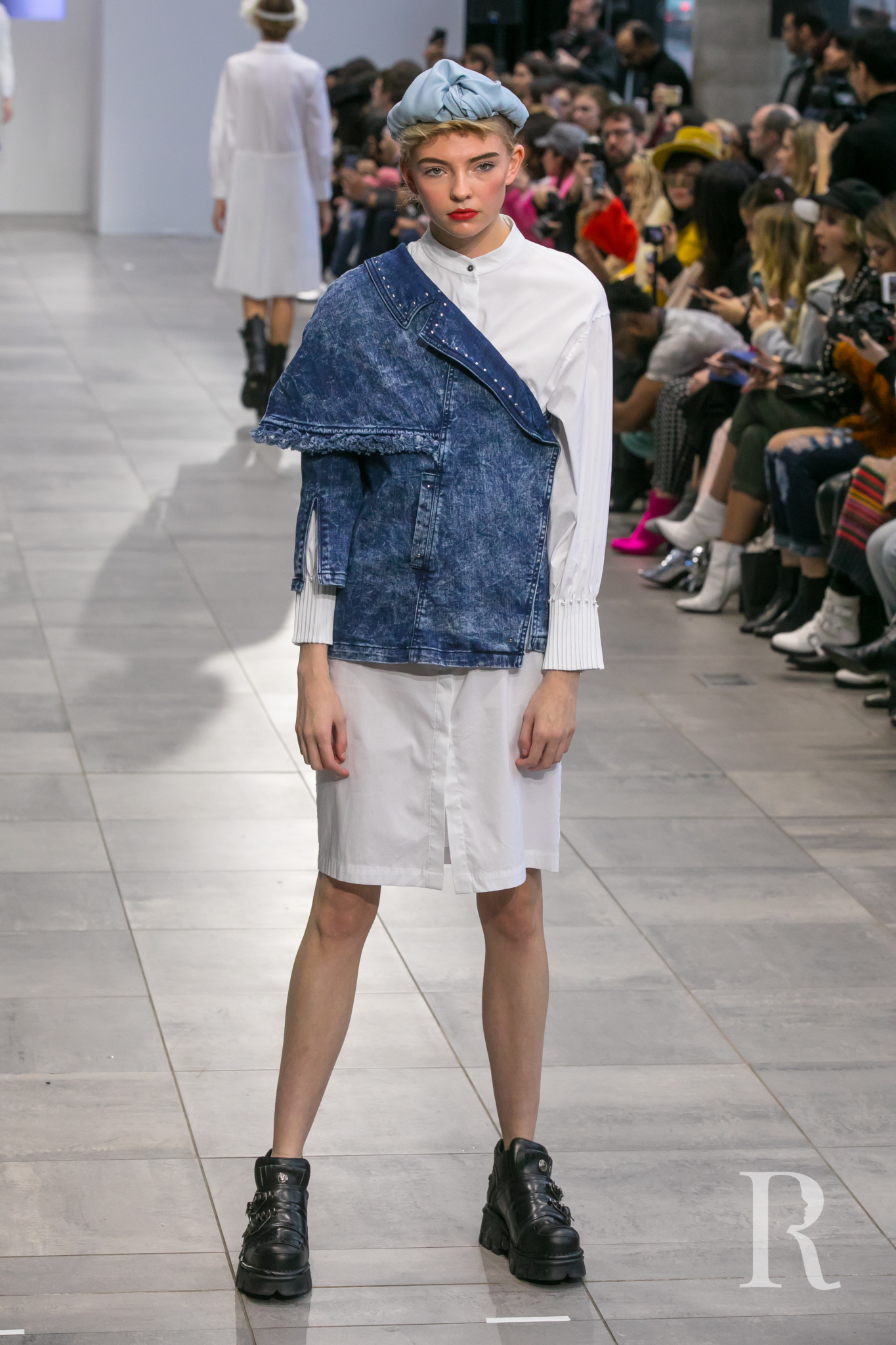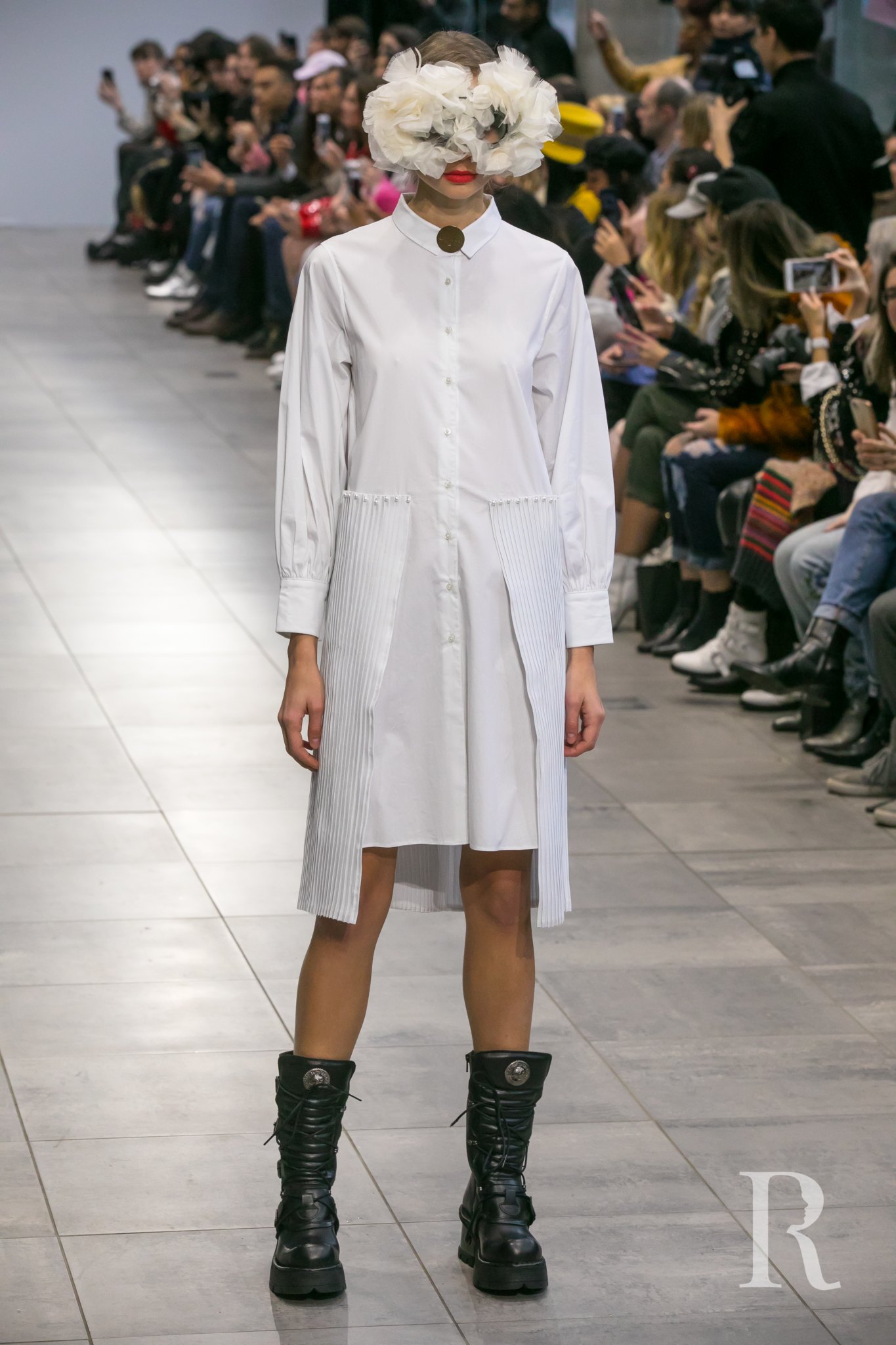 To see the stunning show in action, make sure to catch our exclusive highlights video above.
More from New York Fashion Week. More Fall 2018 runway show recaps.