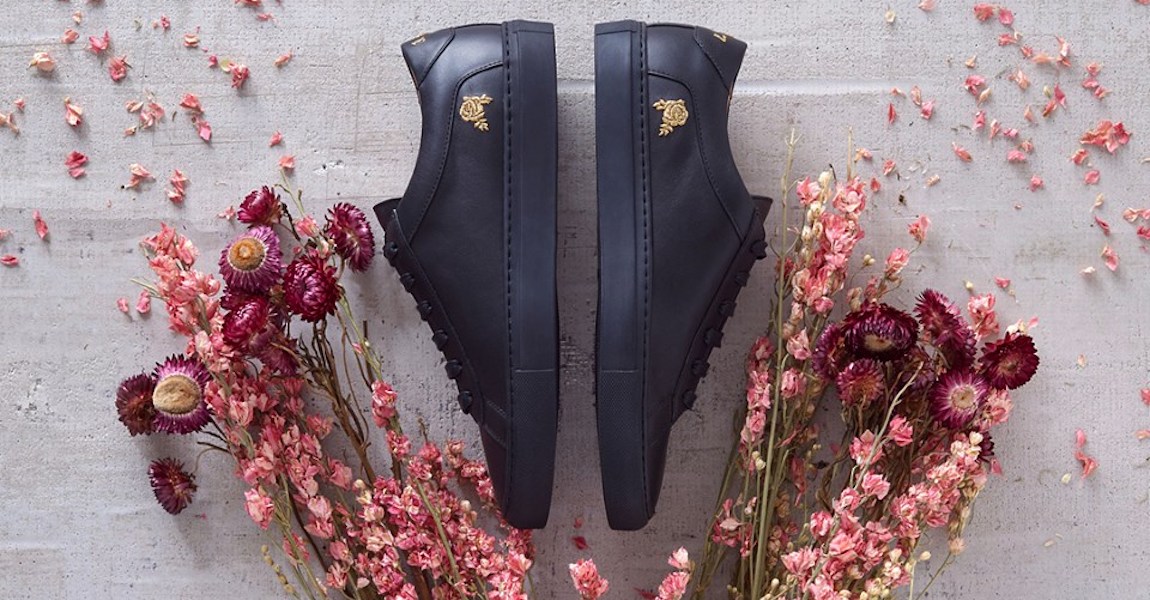 Koio Designed Shoes You Can Shop Off a Restaurant Dessert Menu
With services like UberEats, Grubhub, and Amazon Prime out there, it feels like you can order practically anything off a menu and have it delivered straight to your doorstep. But would you ever have imagined that you could shoe shop via a restaurant takeout menu? Koio Collective and The Flower Shop are making it happen. You just have to order for pick-up.
Luxury accessories brand Koio has created a unisex black leather shoe design that is a clever nod to The Flower Shop NYC's culinary experience. The high-end sneakers are embroidered with the restaurant's rose design, and feature the number "107" on the ankles, referencing the establishment's 107 Elridge St. address in New York City's East Village.
Image Source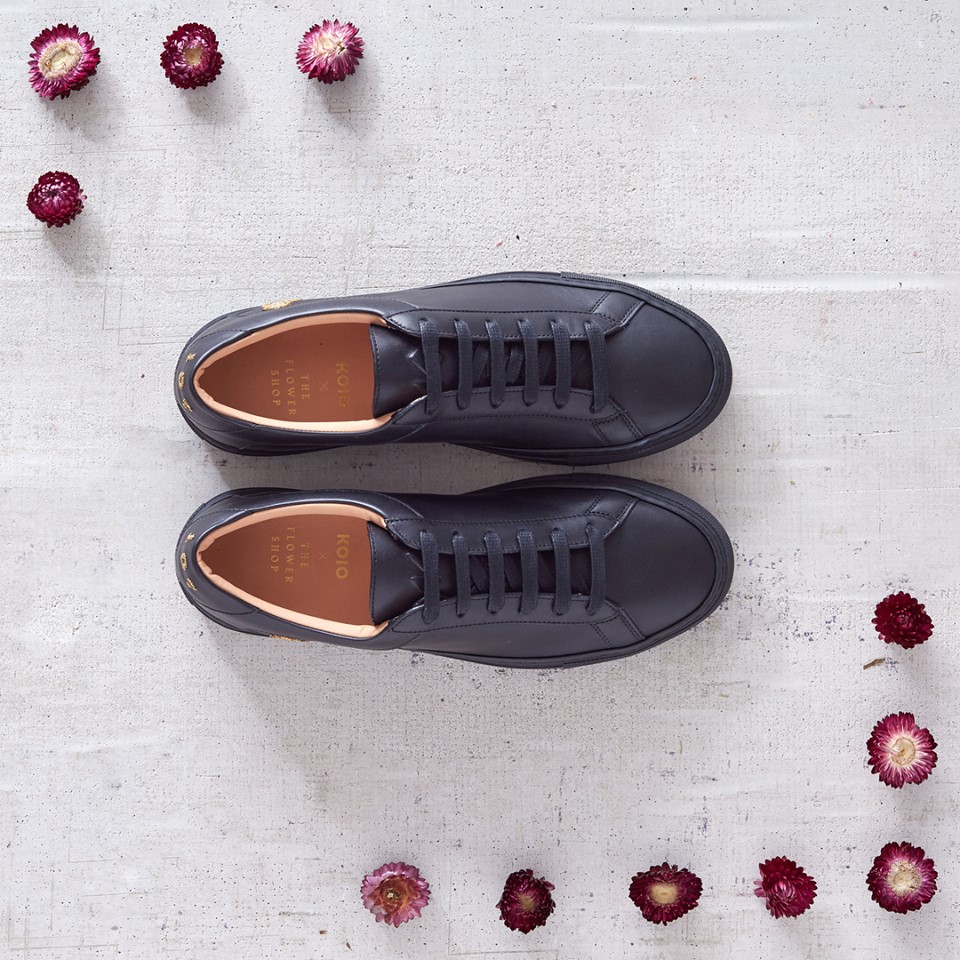 The sweetest part? These shoes are listed on The Flower Shop's dessert menu for $298.
"We wanted to collaborate with The Flower Shop because the restaurant combines so many elements that feel very relevant to us," Johannes Quodt, the co-founder and co-CEO of Koio, shared. "The guys behind it have deep ties to the New York crowd and could easily have made the place an impossible-to-get-into, sceney restaurant. But instead, the restaurant's stated mission is to be low-key and accessible. In that way, The Flower Shop is very similar to Koio, offering a high-end experience in a relaxed and accessible way. You can tell that The Flower Shop team has amazing taste that is reflected in every detail of the restaurant."
Image Source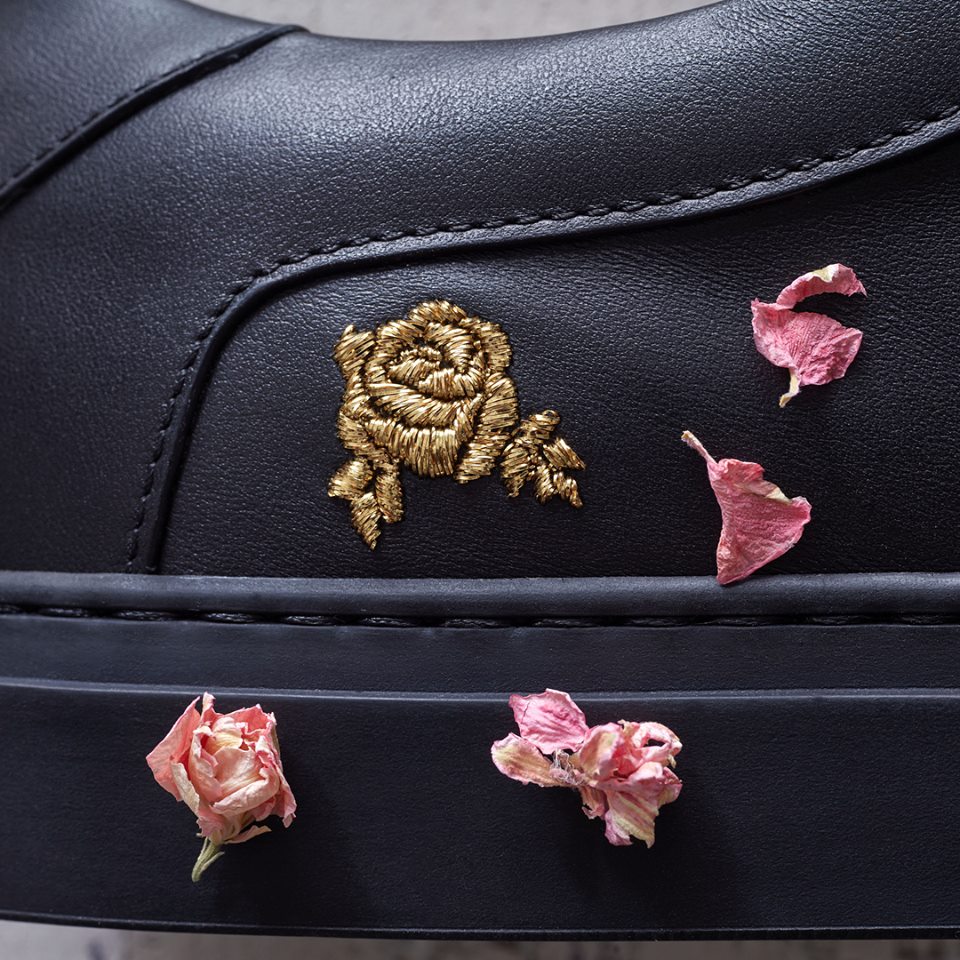 Make sure to make your reservation for The Flower Shop soon if you're interested in these limited-edition kicks.
There are only 100 pairs to go around, and we imagine they'll be snapped up soon. If you miss out on the shoes though, at least you can stay for the delicious brunch options!
More designer shoe news. More innovative fashion ideas.