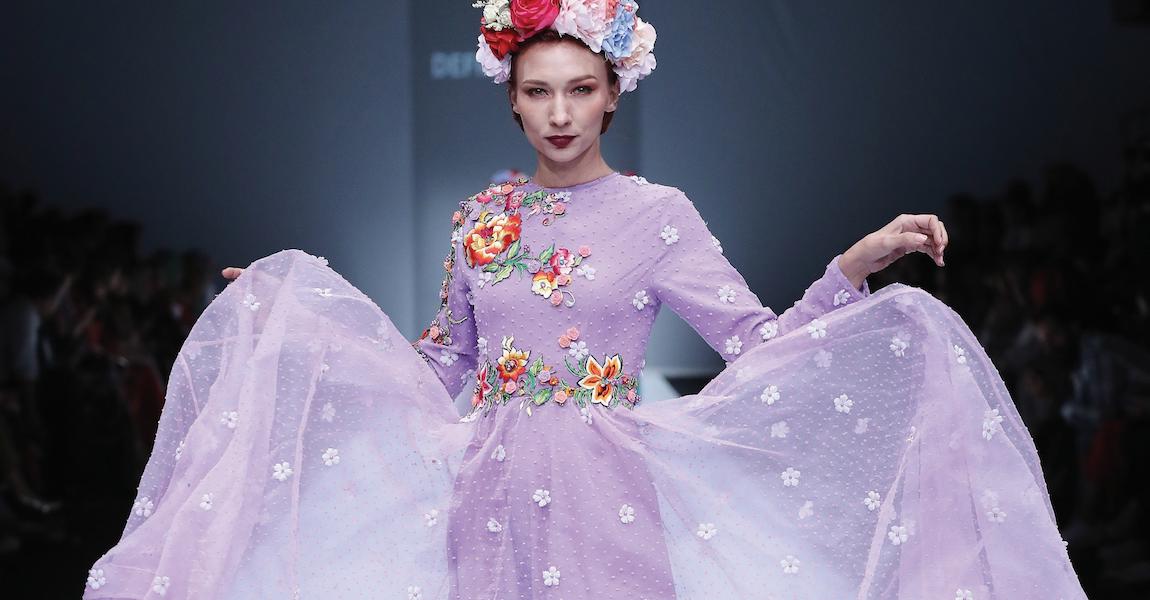 Exotic of West Sumatera Presents Runway Show at Jakarta Fashion Week
The Exotic of West Sumatera runway presentation this Jakarta Fashion Week 2020 season brought together a stunning mix of designer fashions. The show took place in Senayan City, Jakarta, Indonesia on October 22, 2019 and featured the diverse work of creatives Jeny Tjahyawati, Alleira, De'Irma, and Defrico Audy in one outstanding catwalk show event.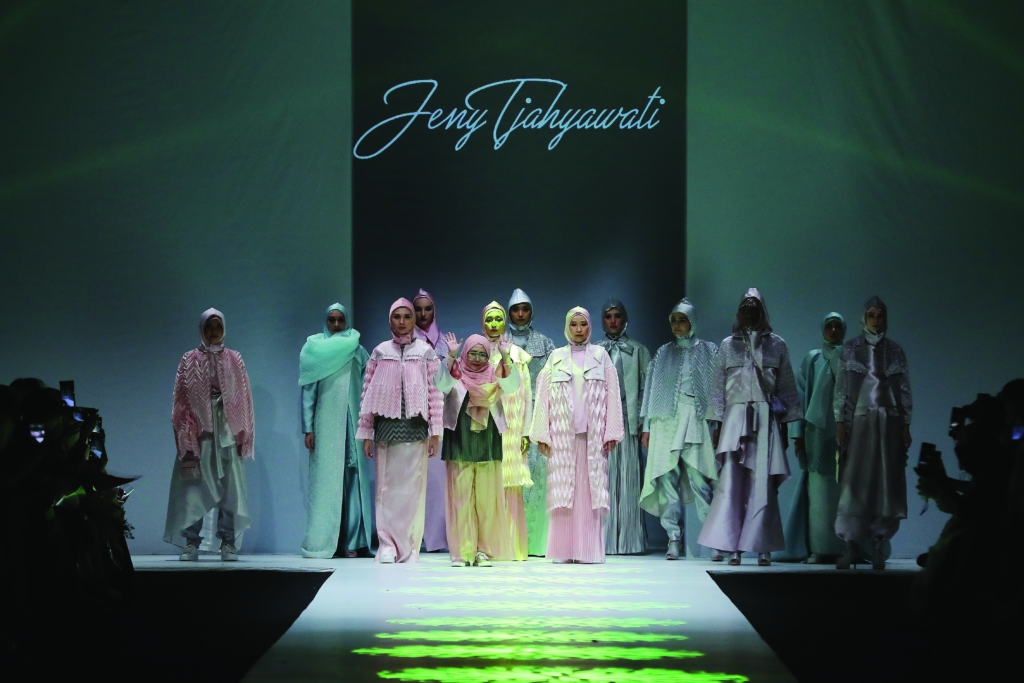 Jeny Tjahyawati showcased a collection full of lovely monochromatic pastels and elegant draping during this season of Jakarta Fashion Week.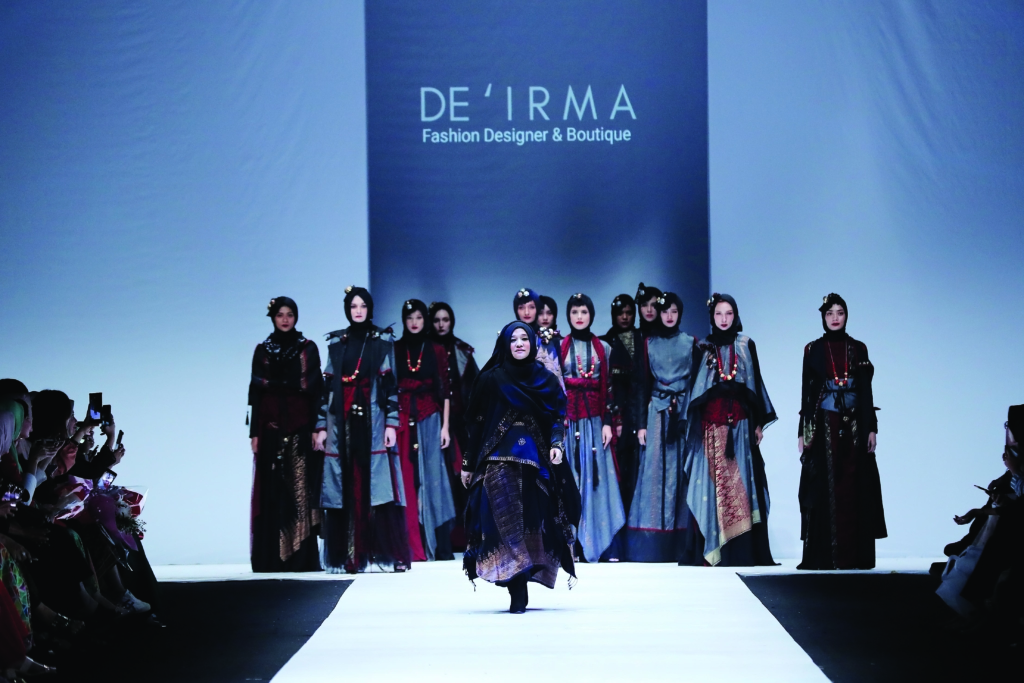 Designer and boutique De'Irma took a darker approach that resulted in a daring and dramatic runway show presentation.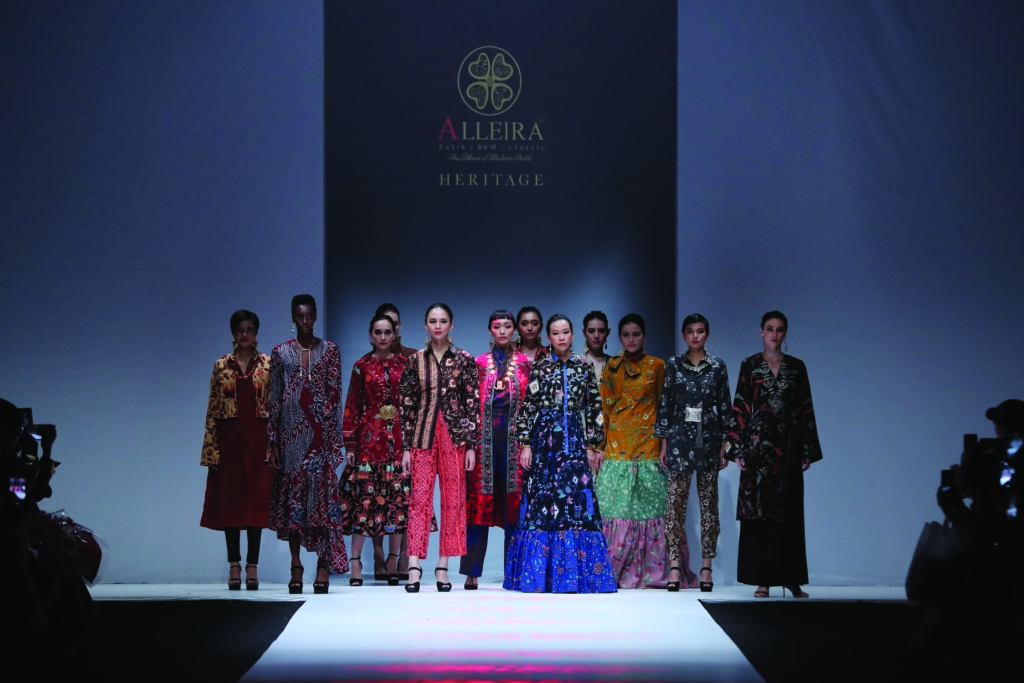 Alliera brought colors and dressy prints to the forefront in a dynamic and vibrant collection of separates, dresses, suits, and more must-have pieces.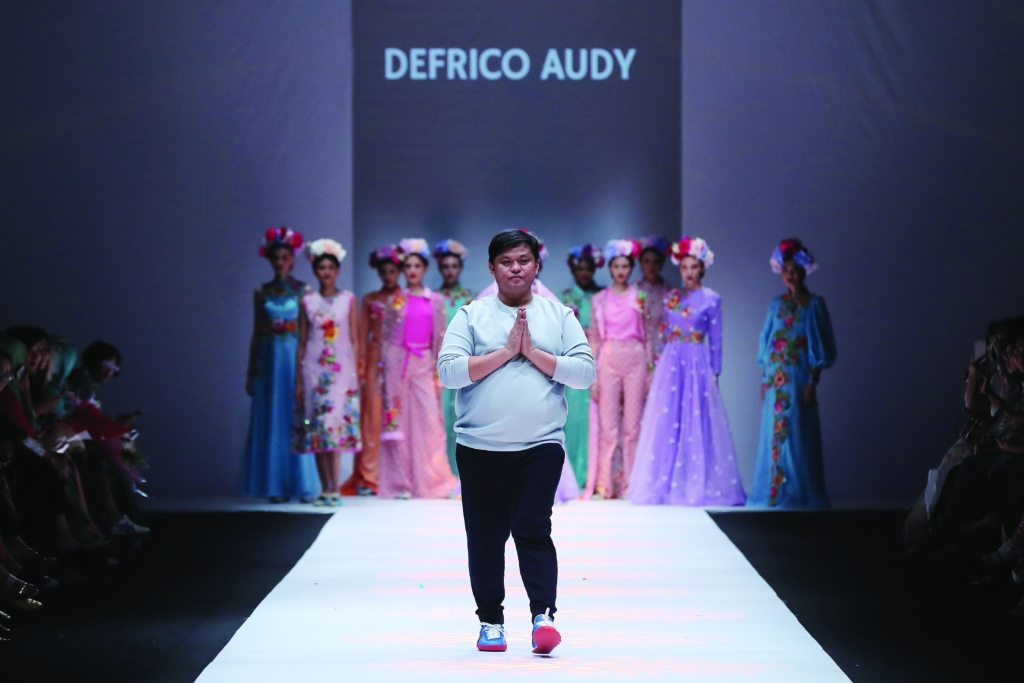 Defrico Audy brought a breath of fresh spring air to the runway. The designer's 2020 offerings focus around light florals, with each lively look styled with flower crowns and more nature-inspired accessories.
Click through the gallery below to view runway photos from The Exotic of West Sumatera presentation at Jakarta Fashion Week.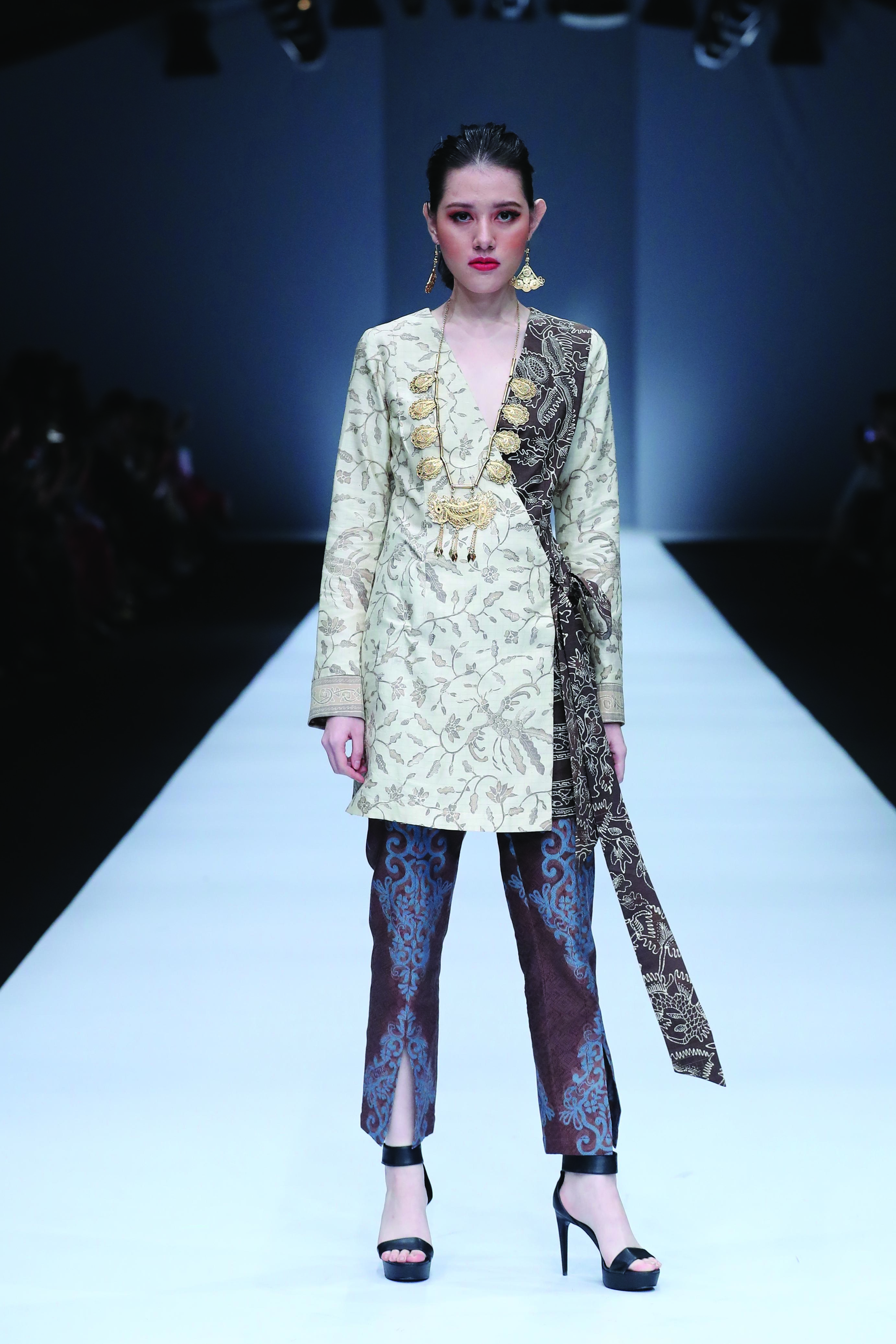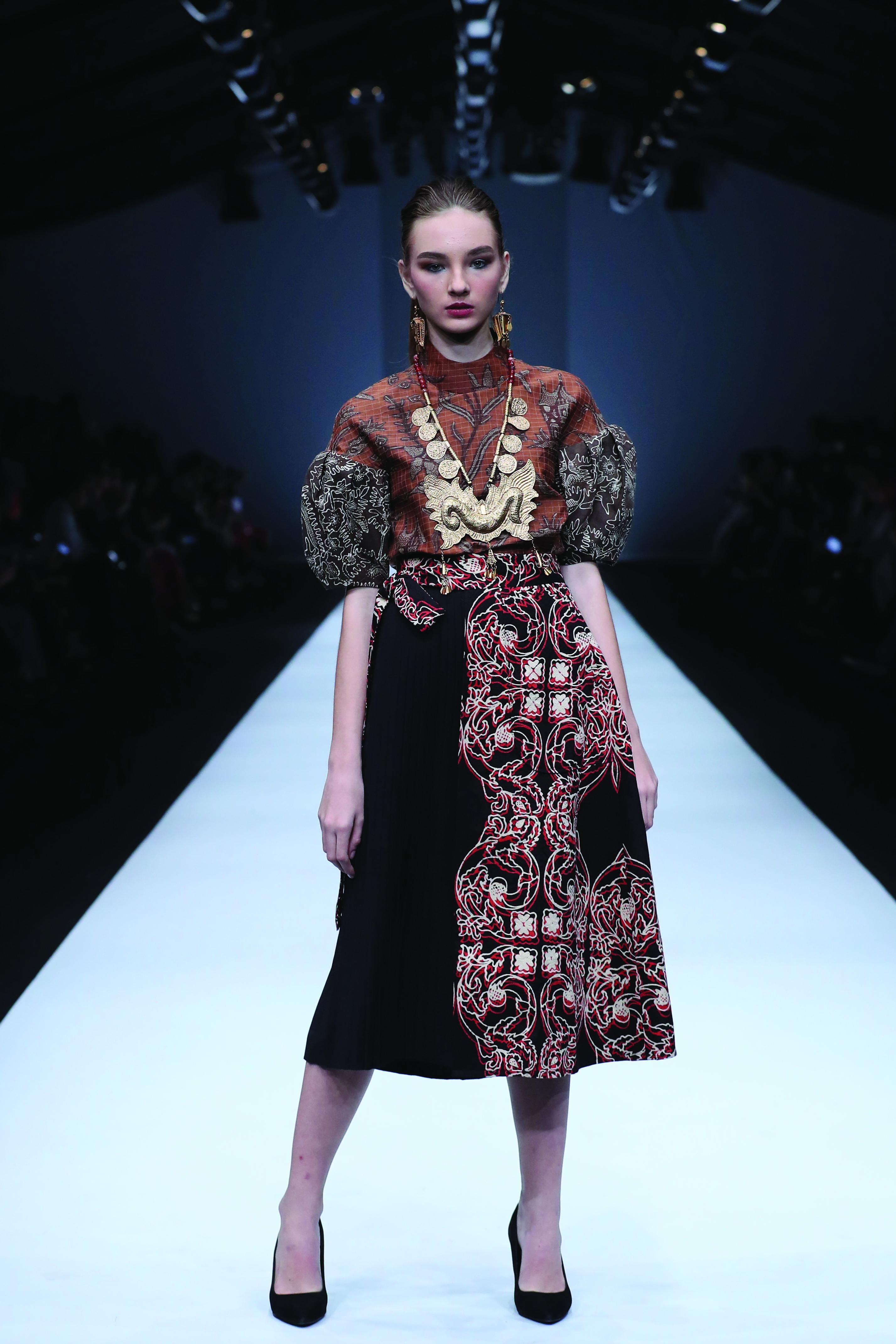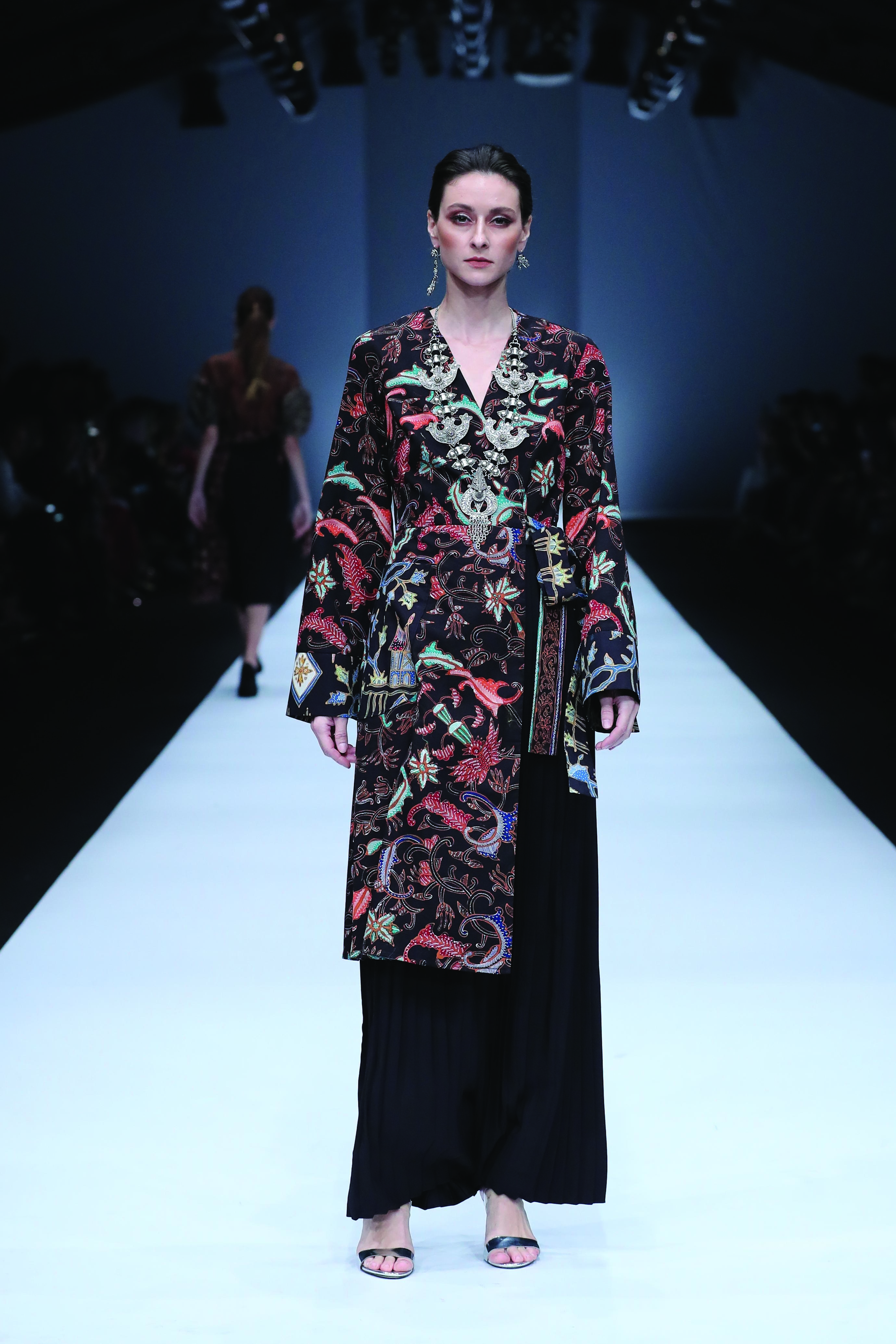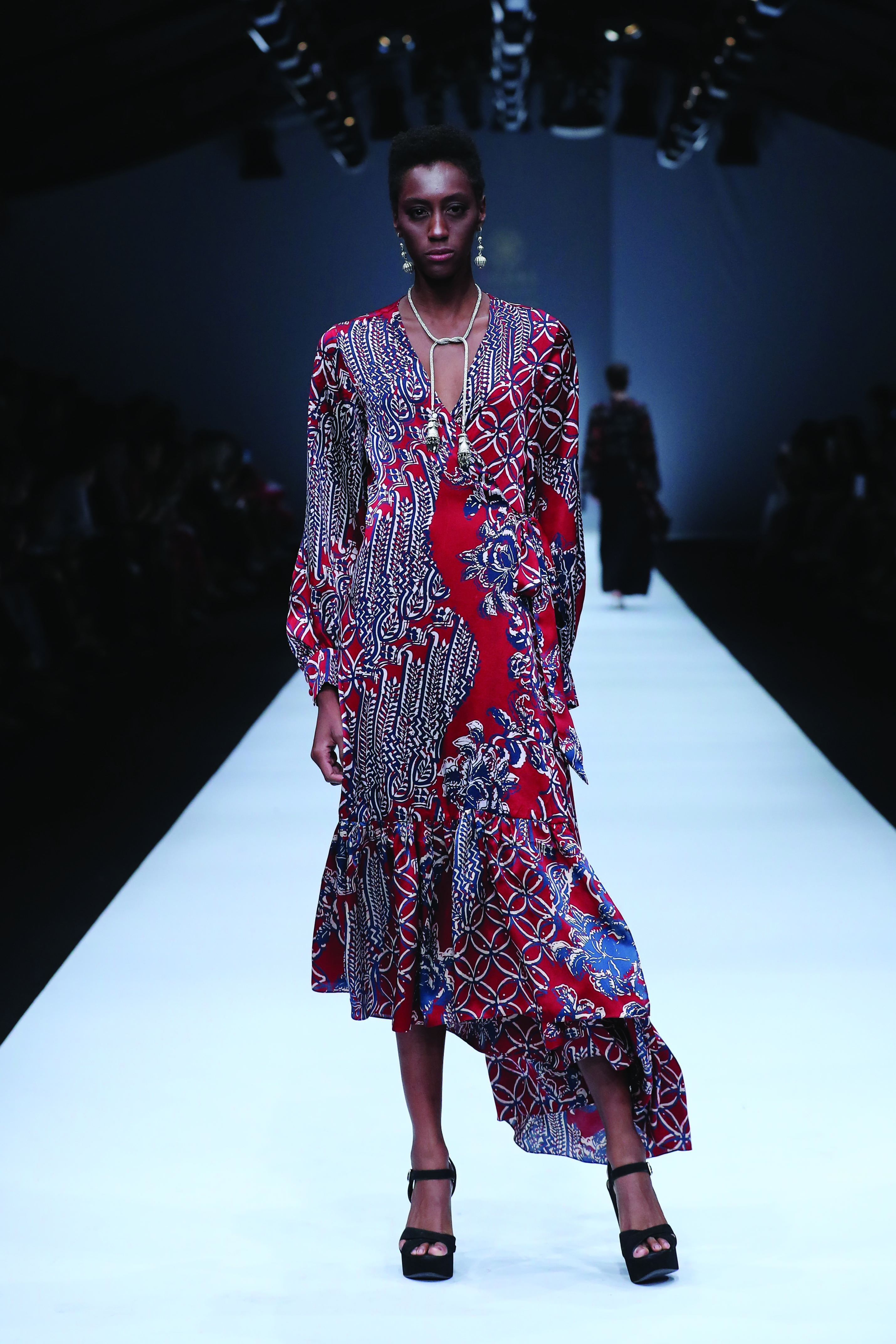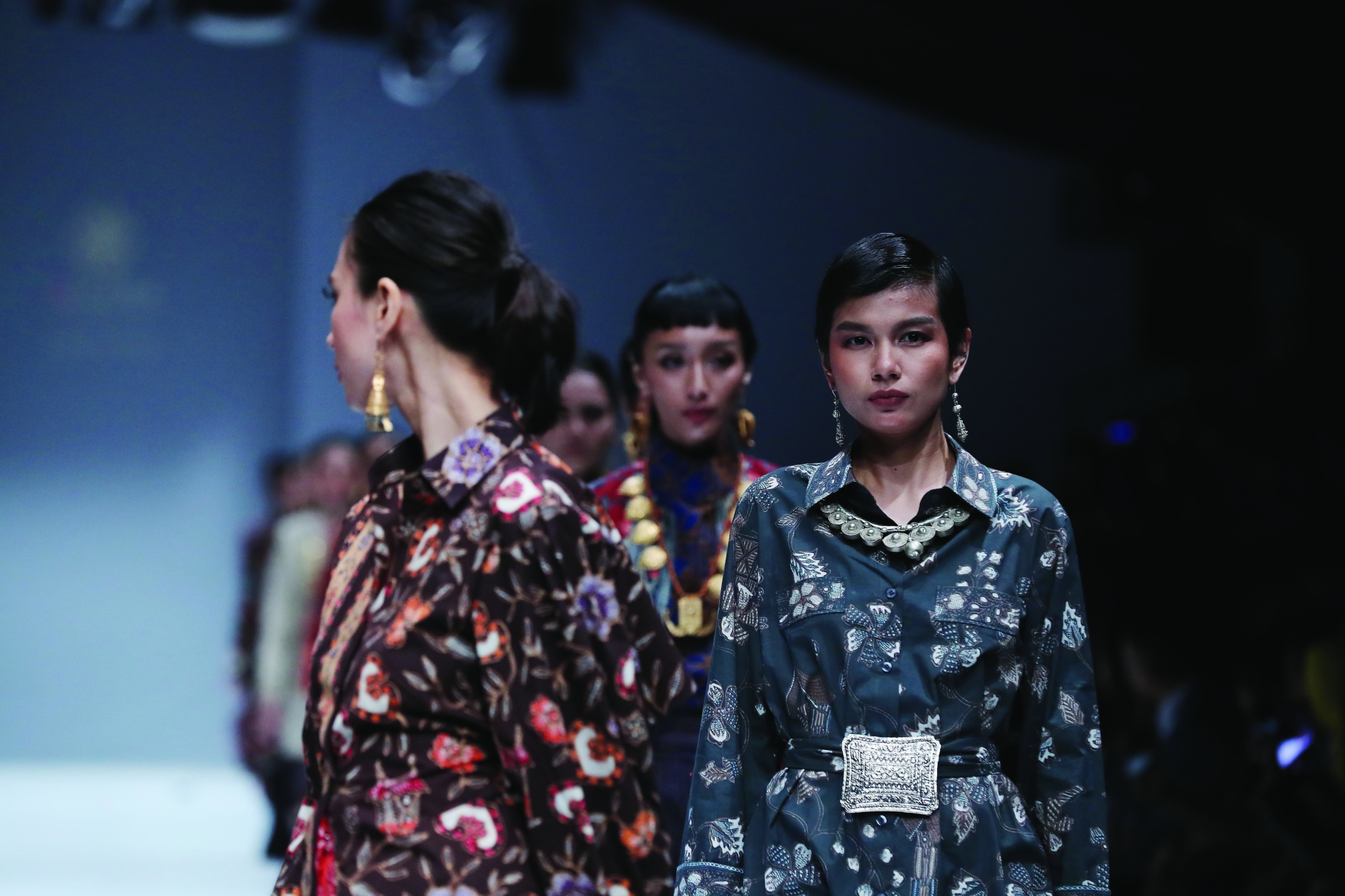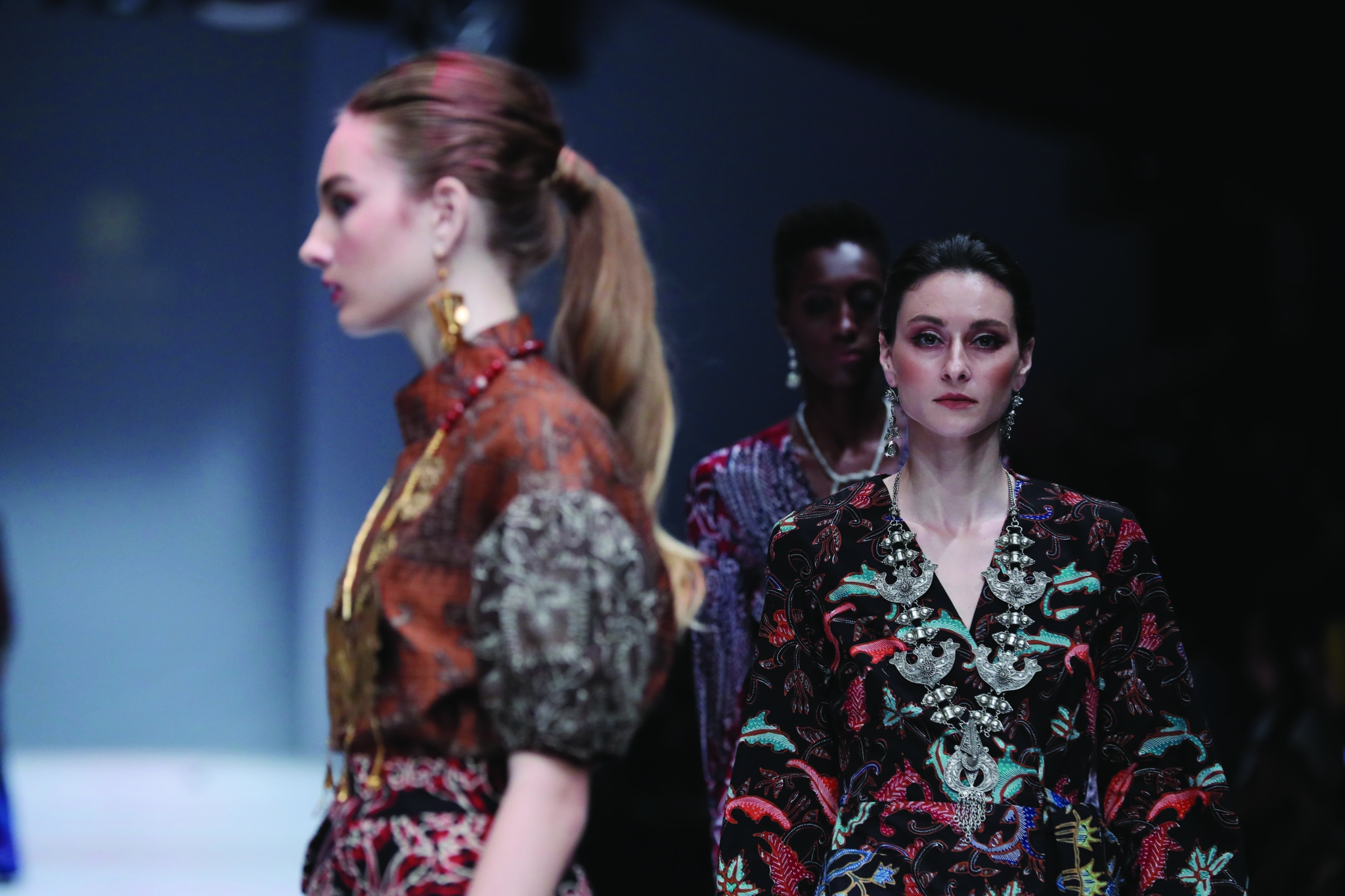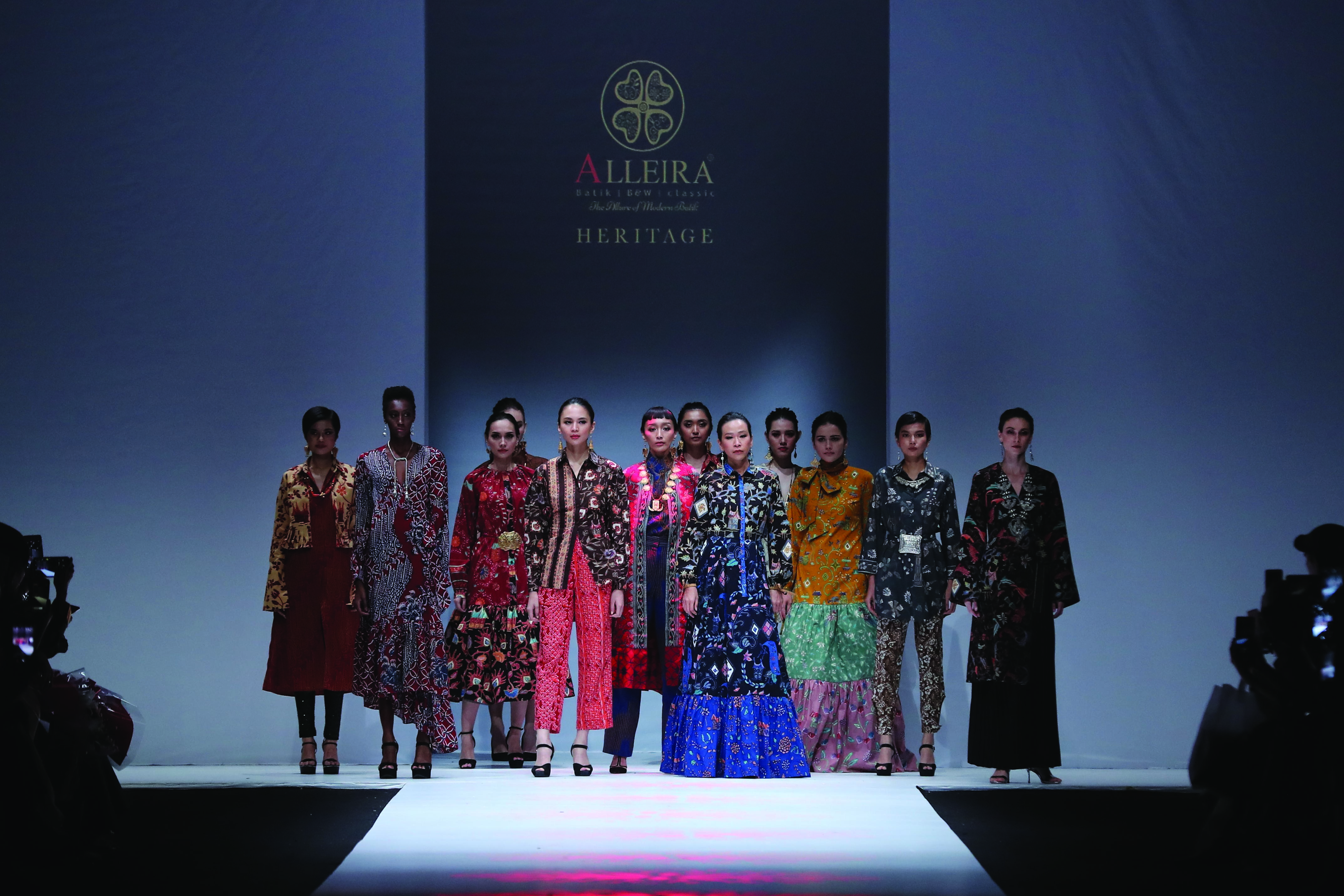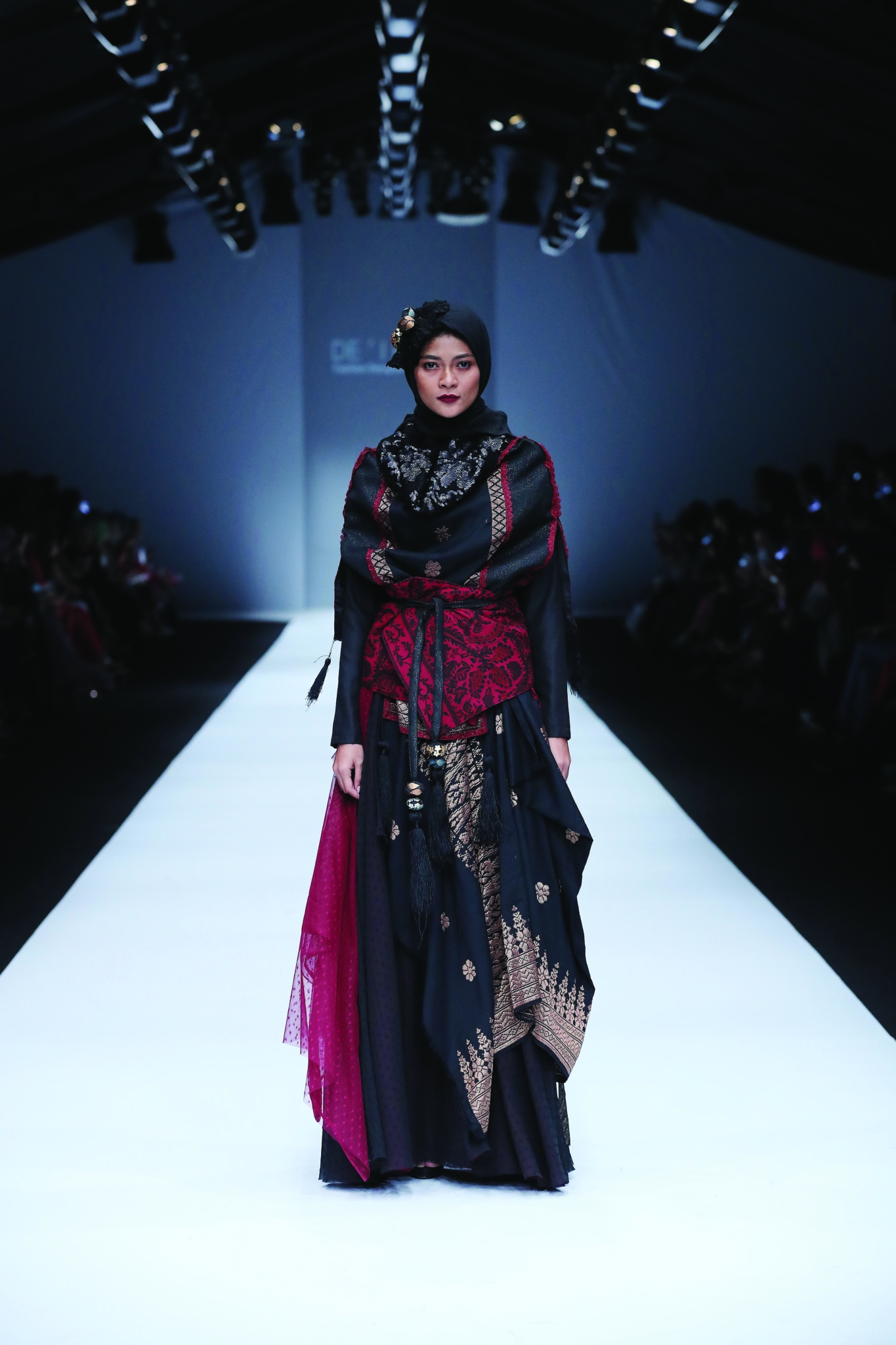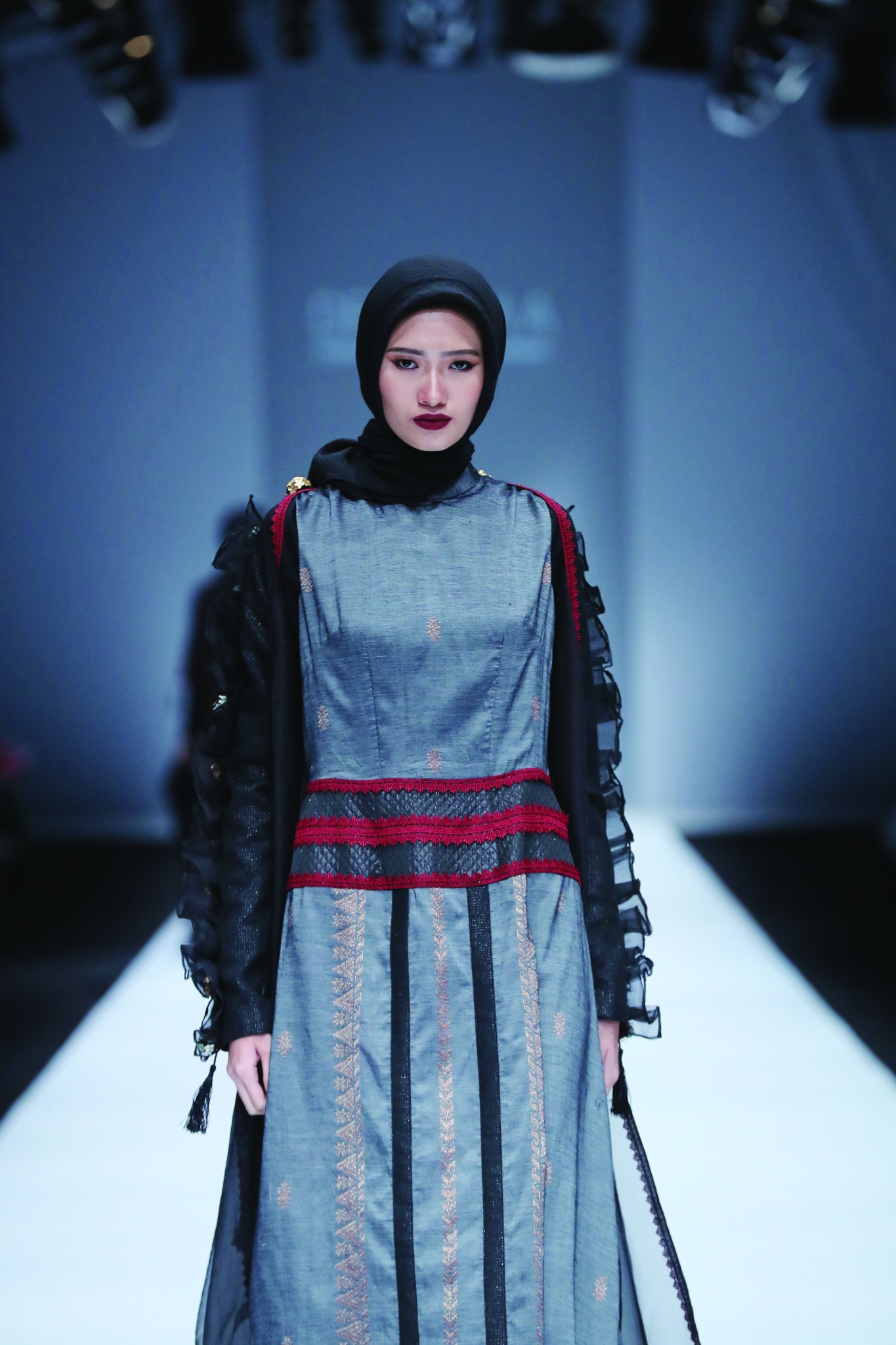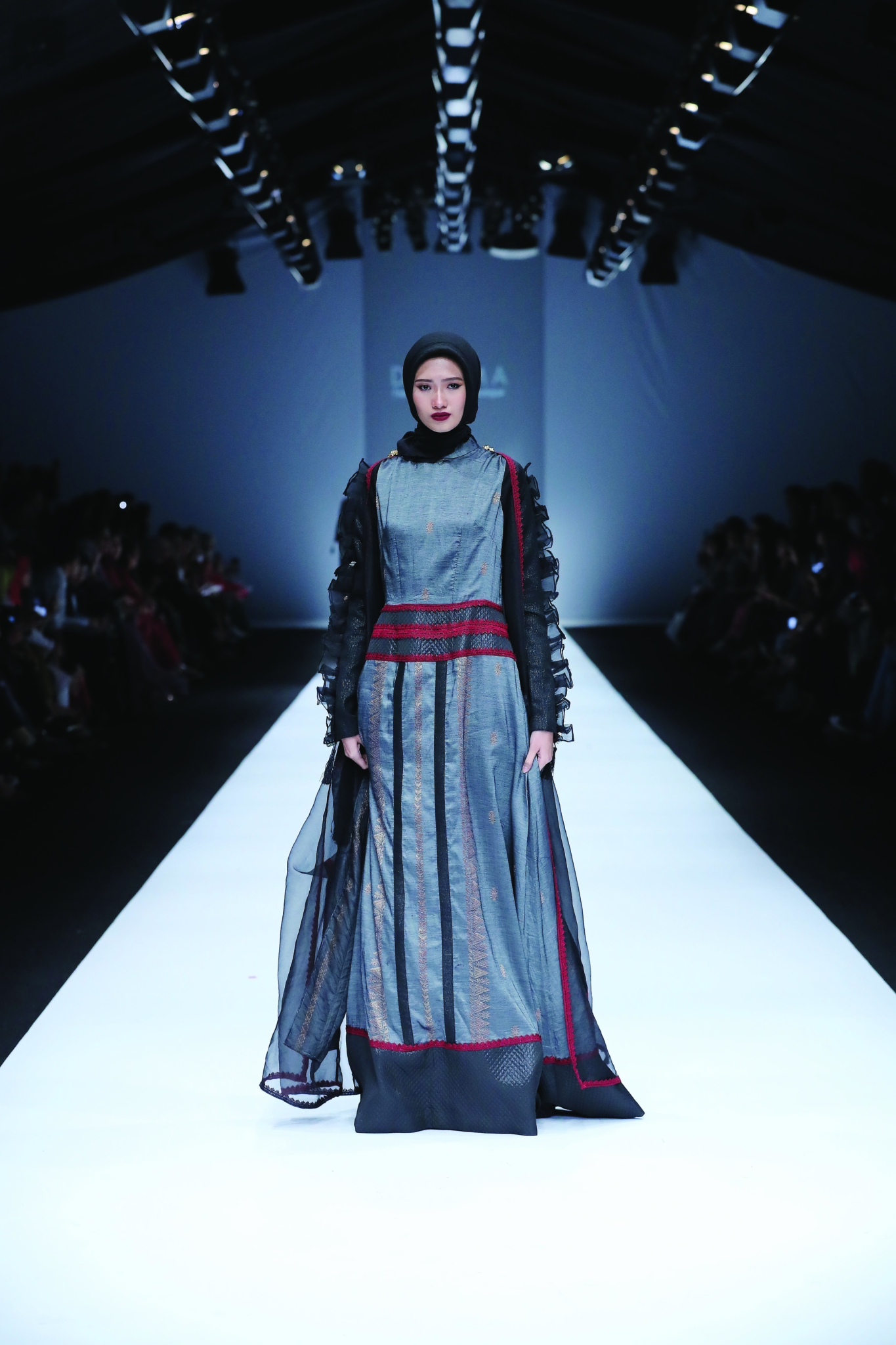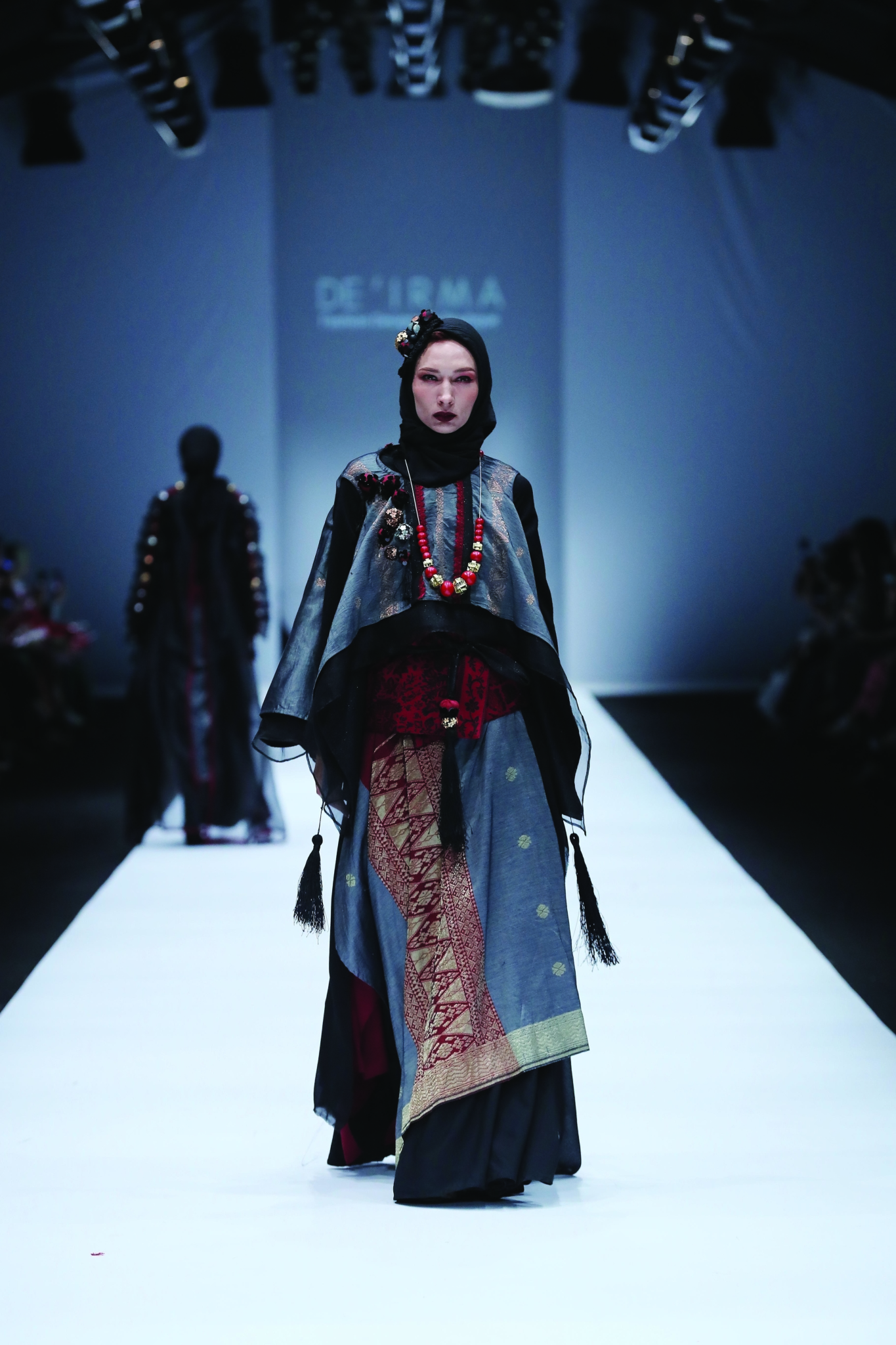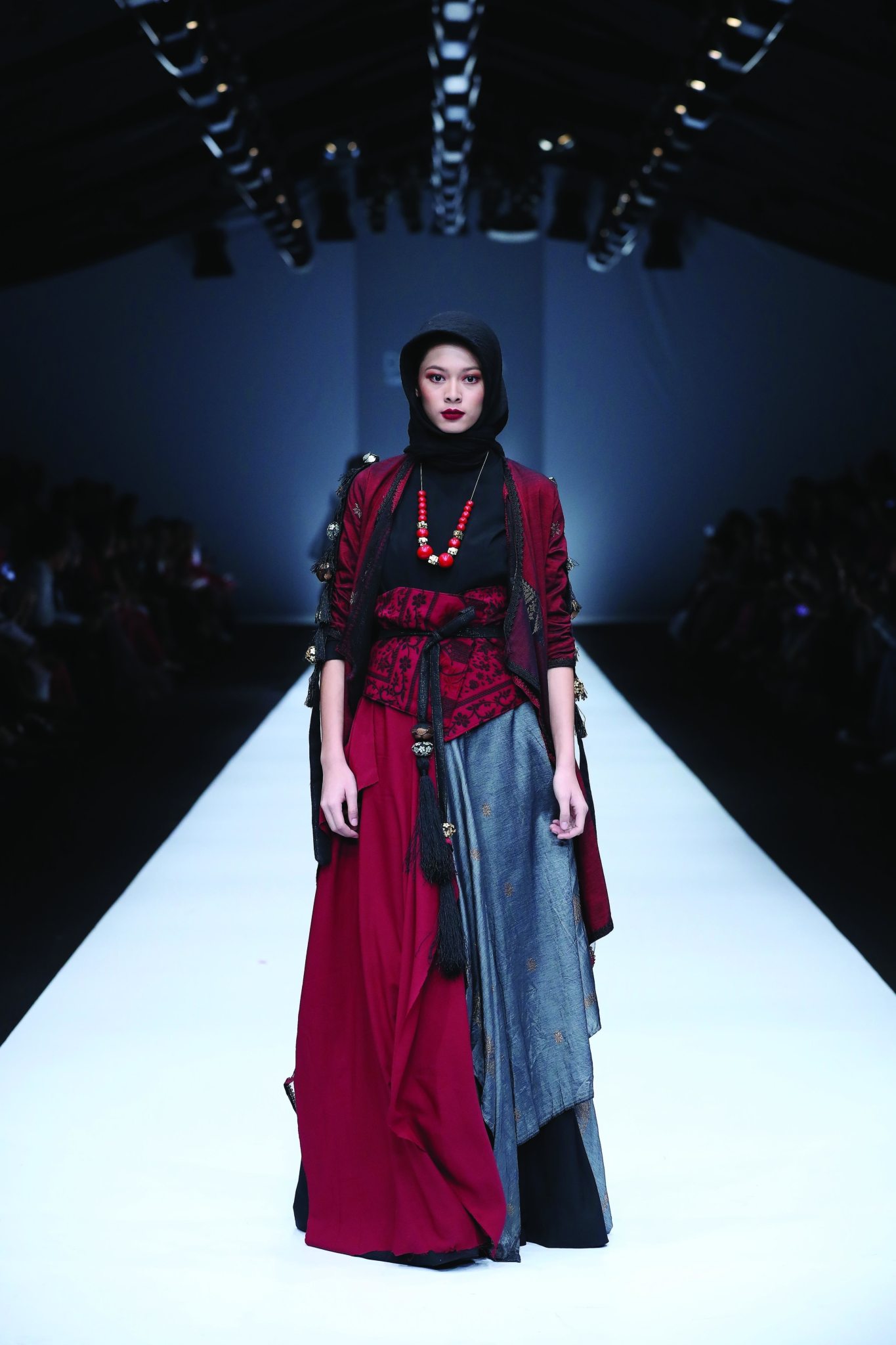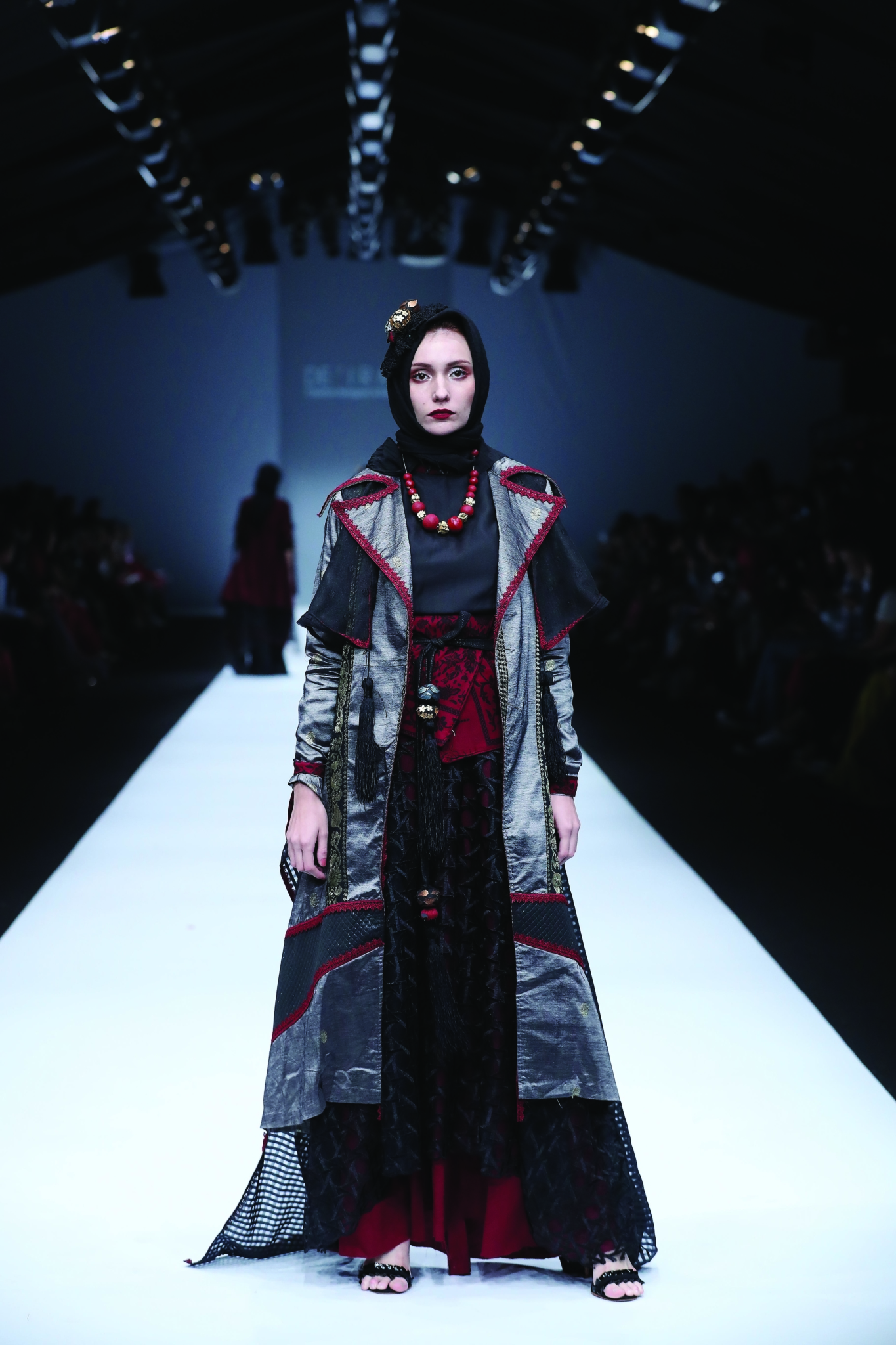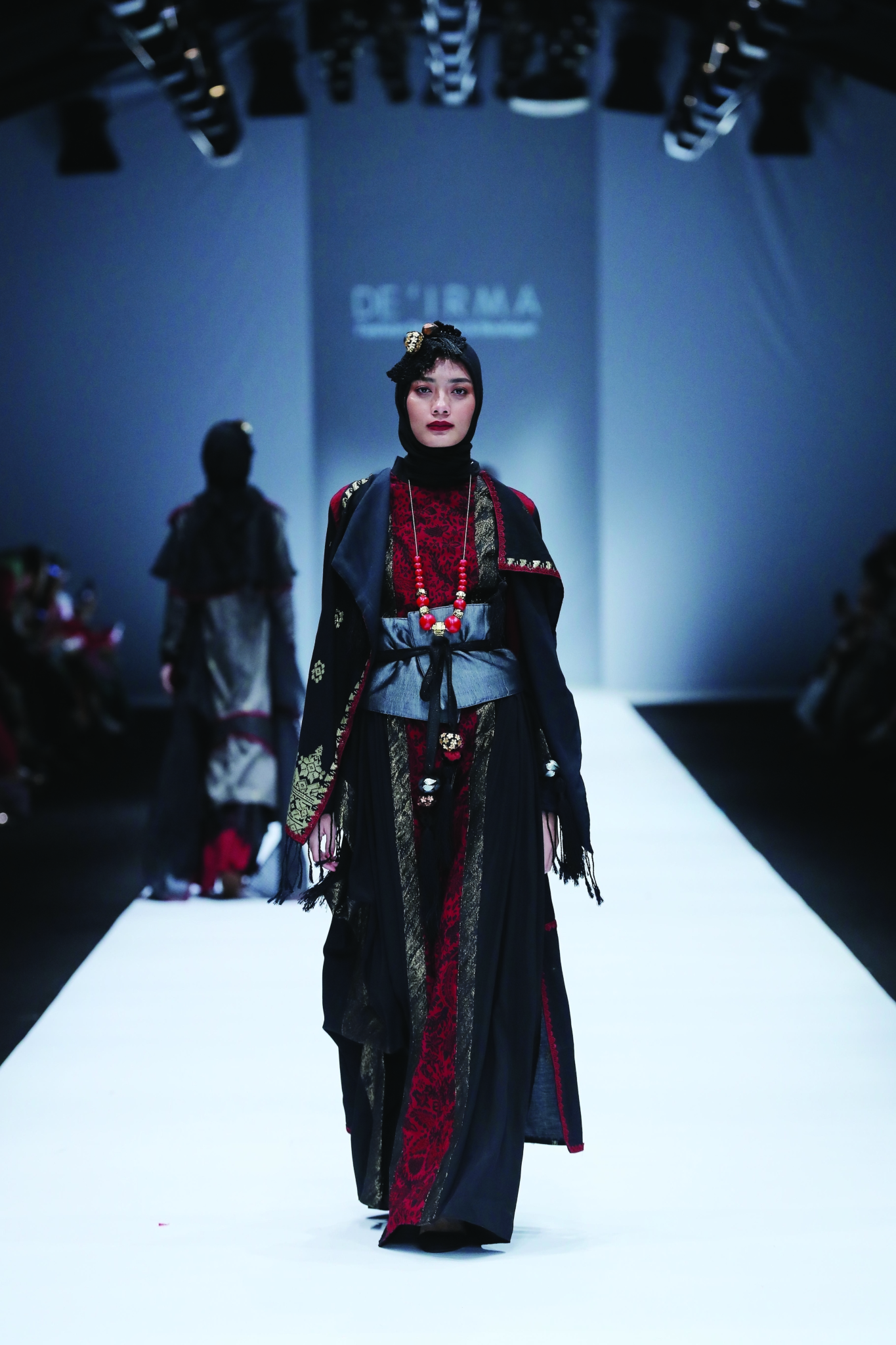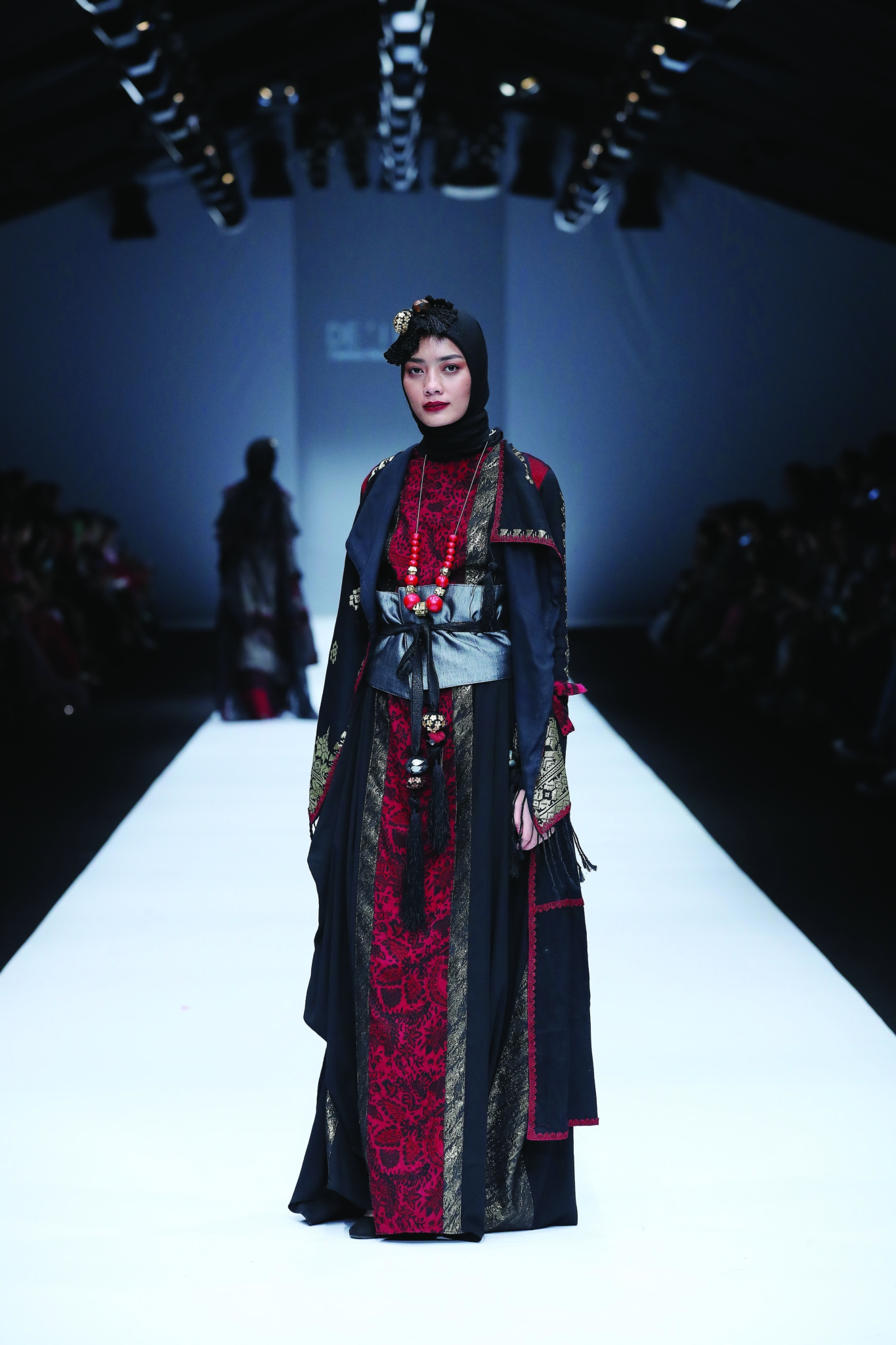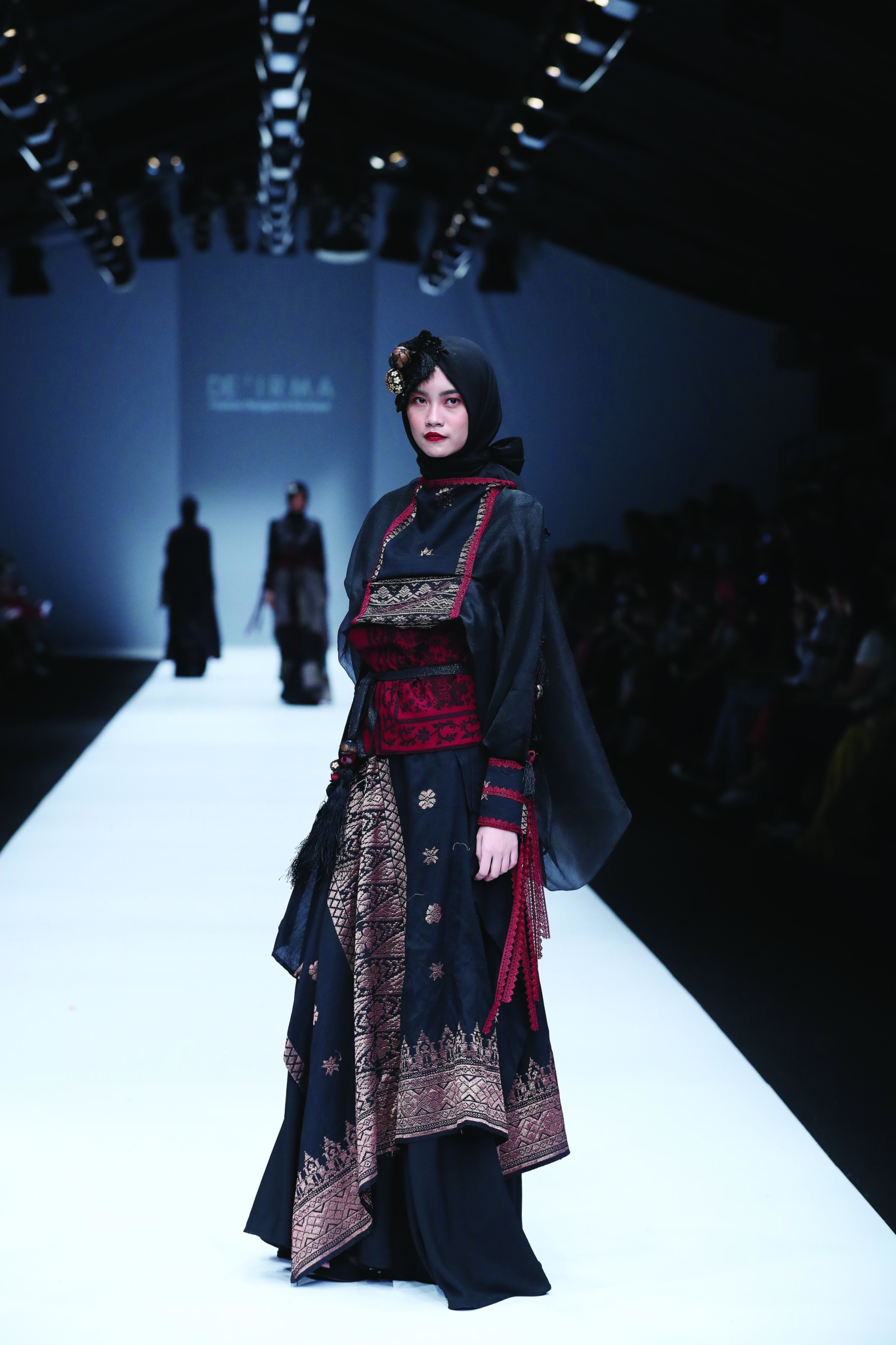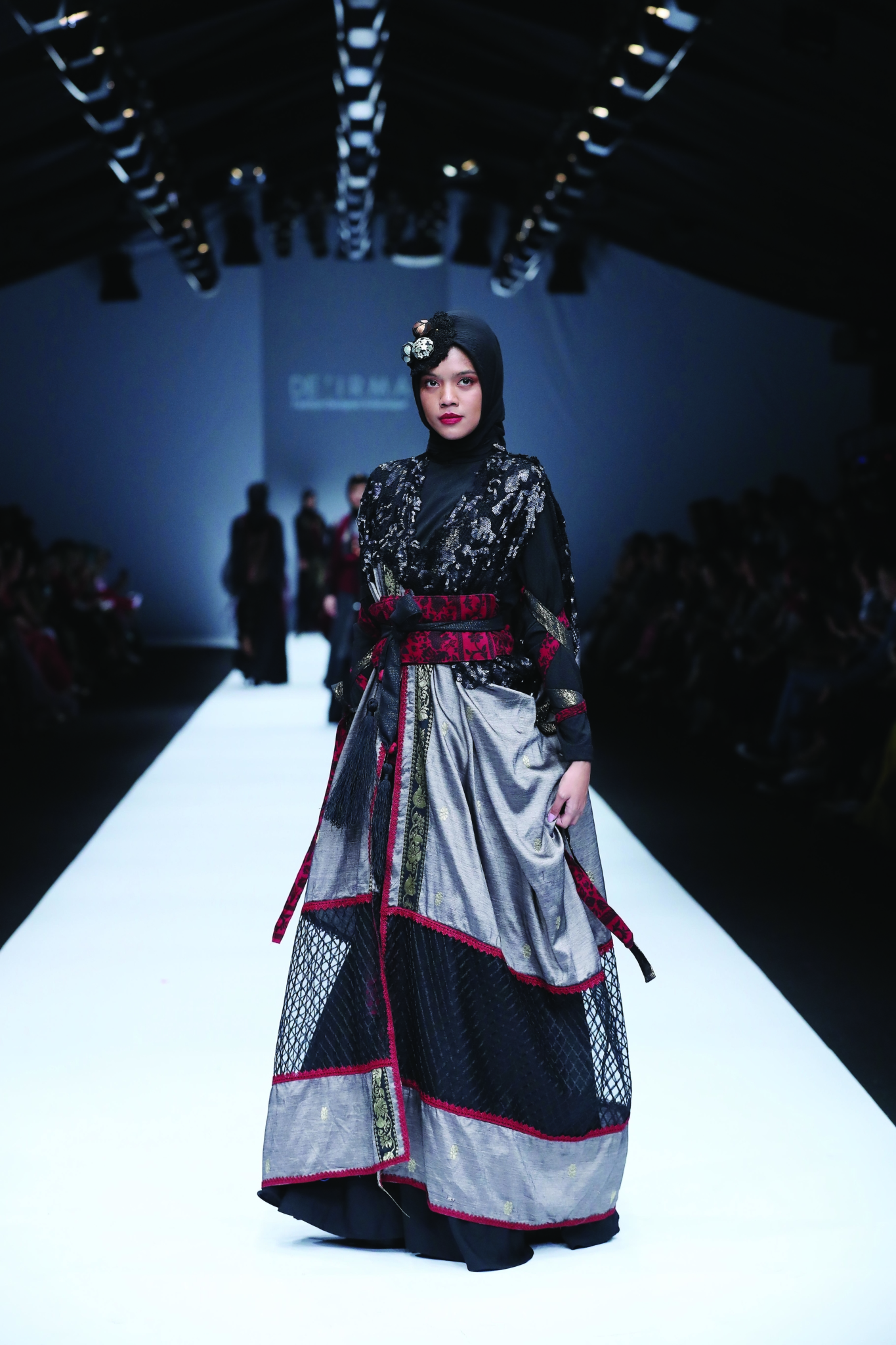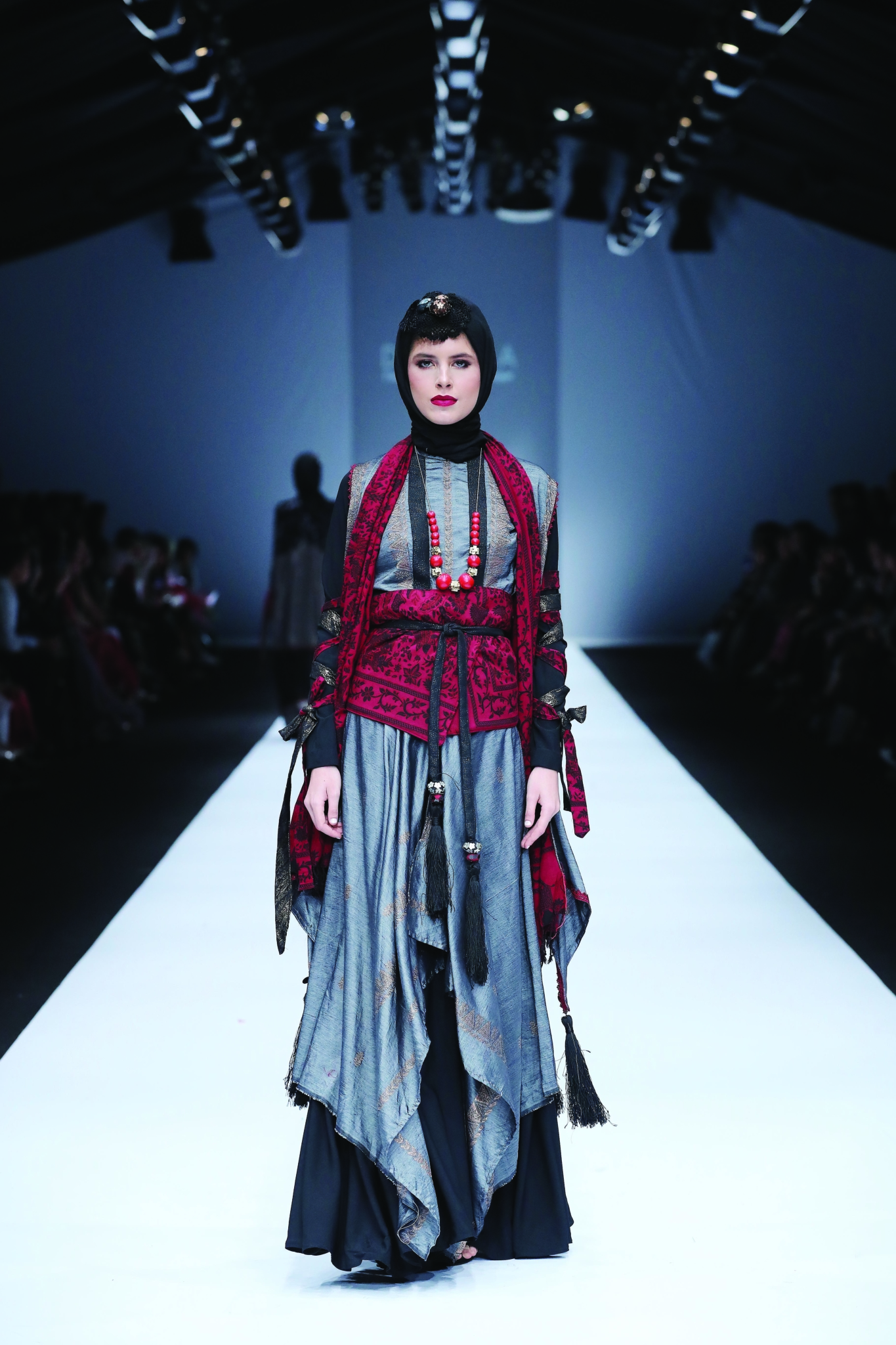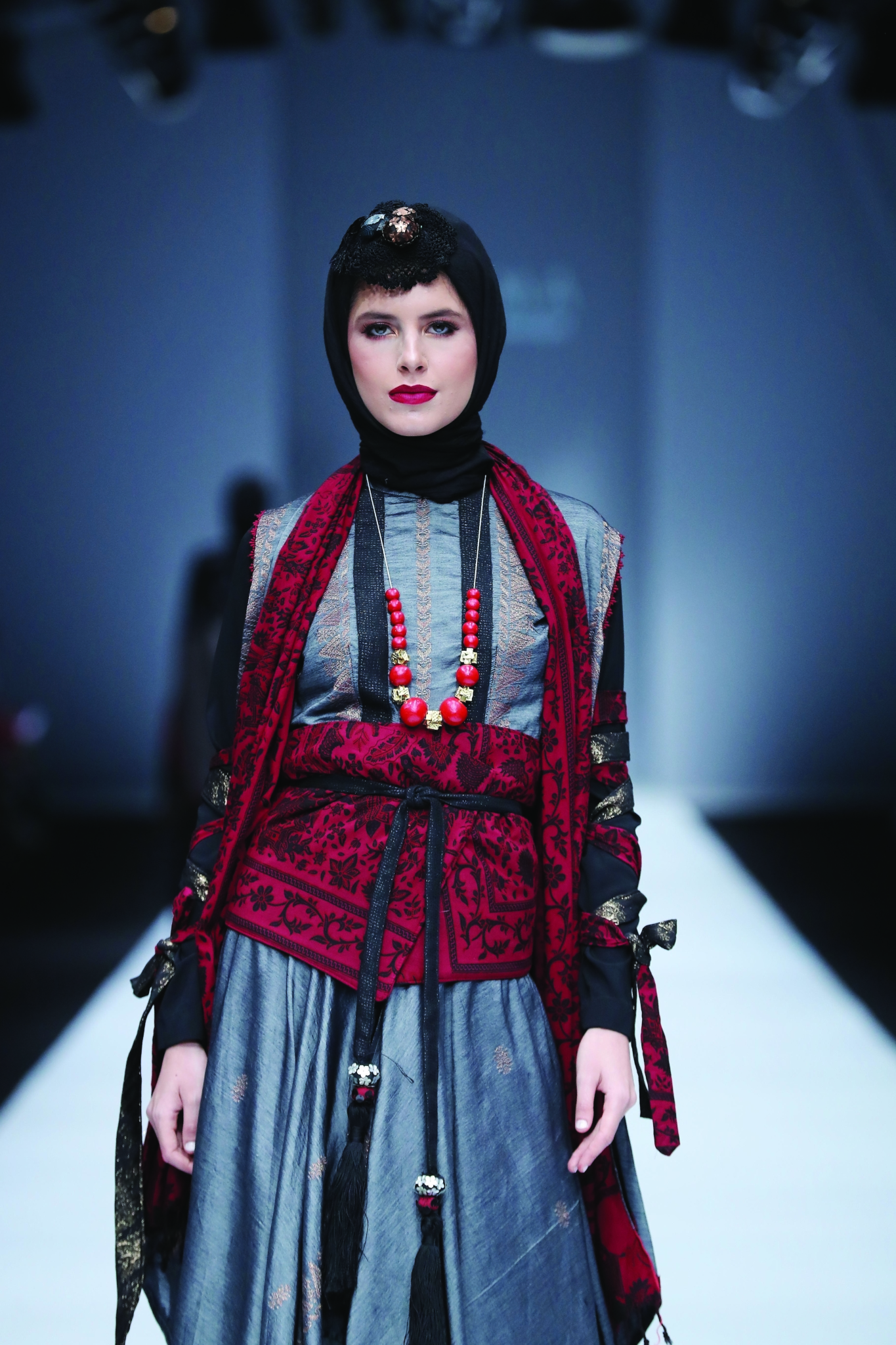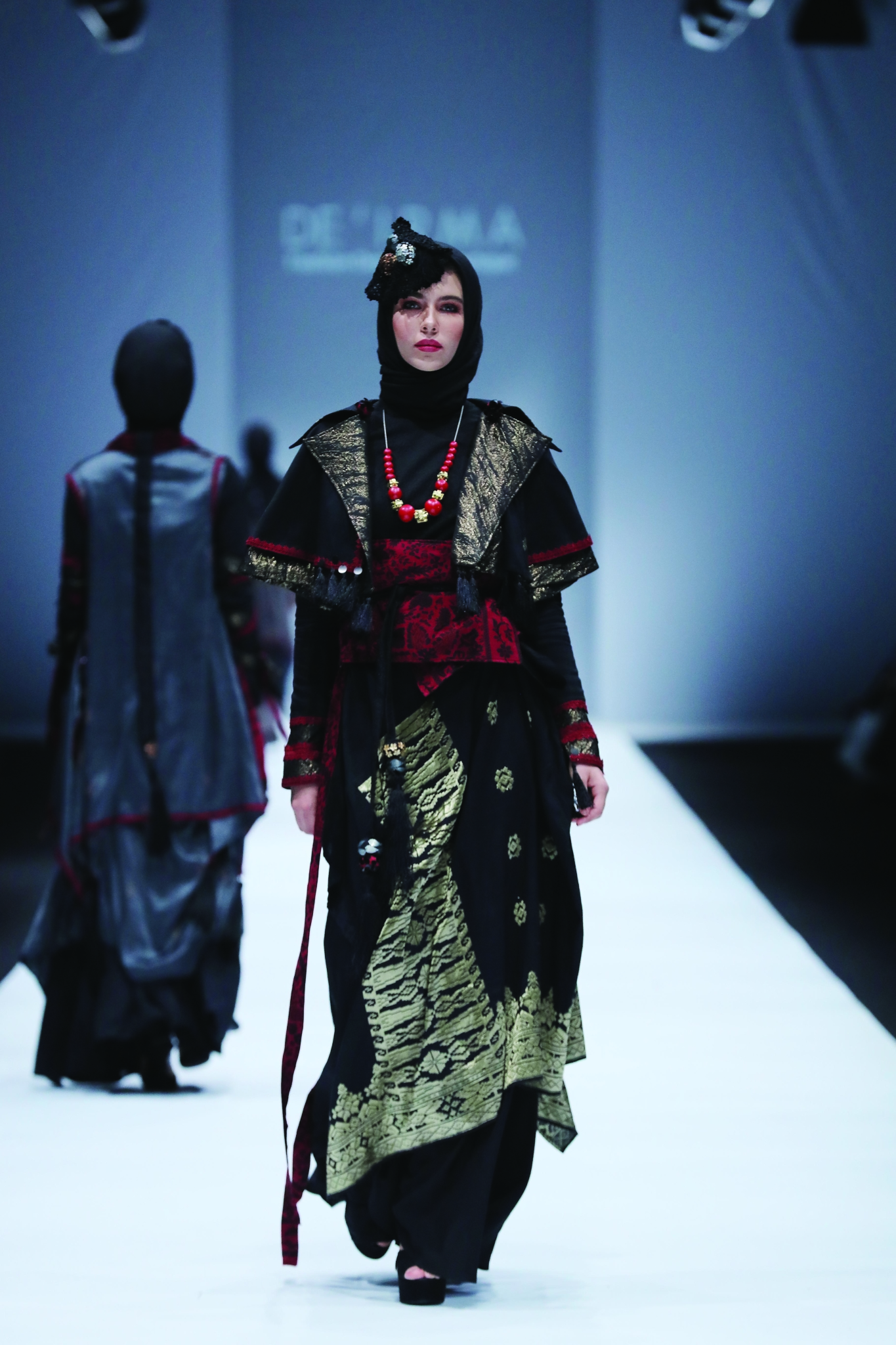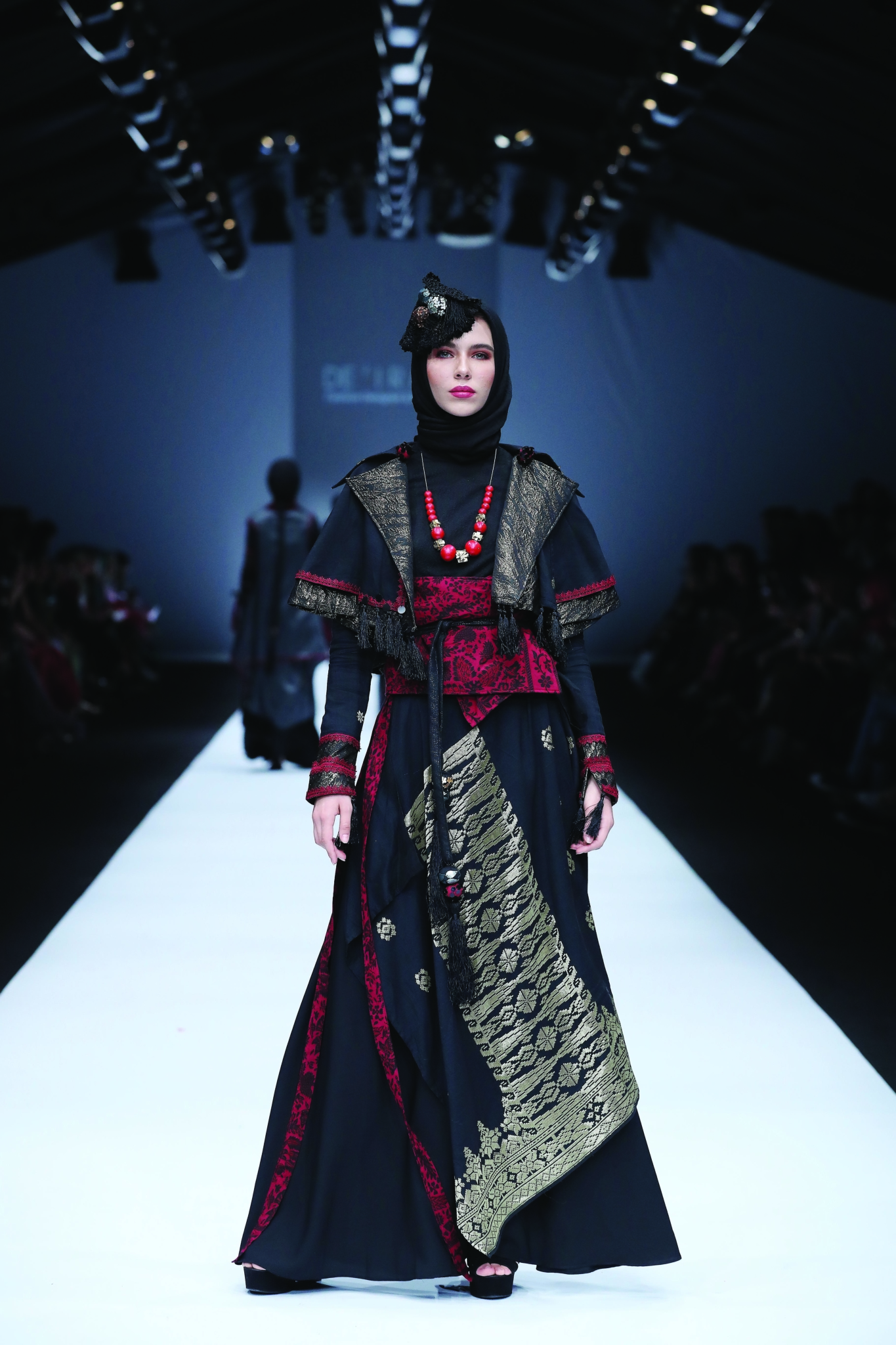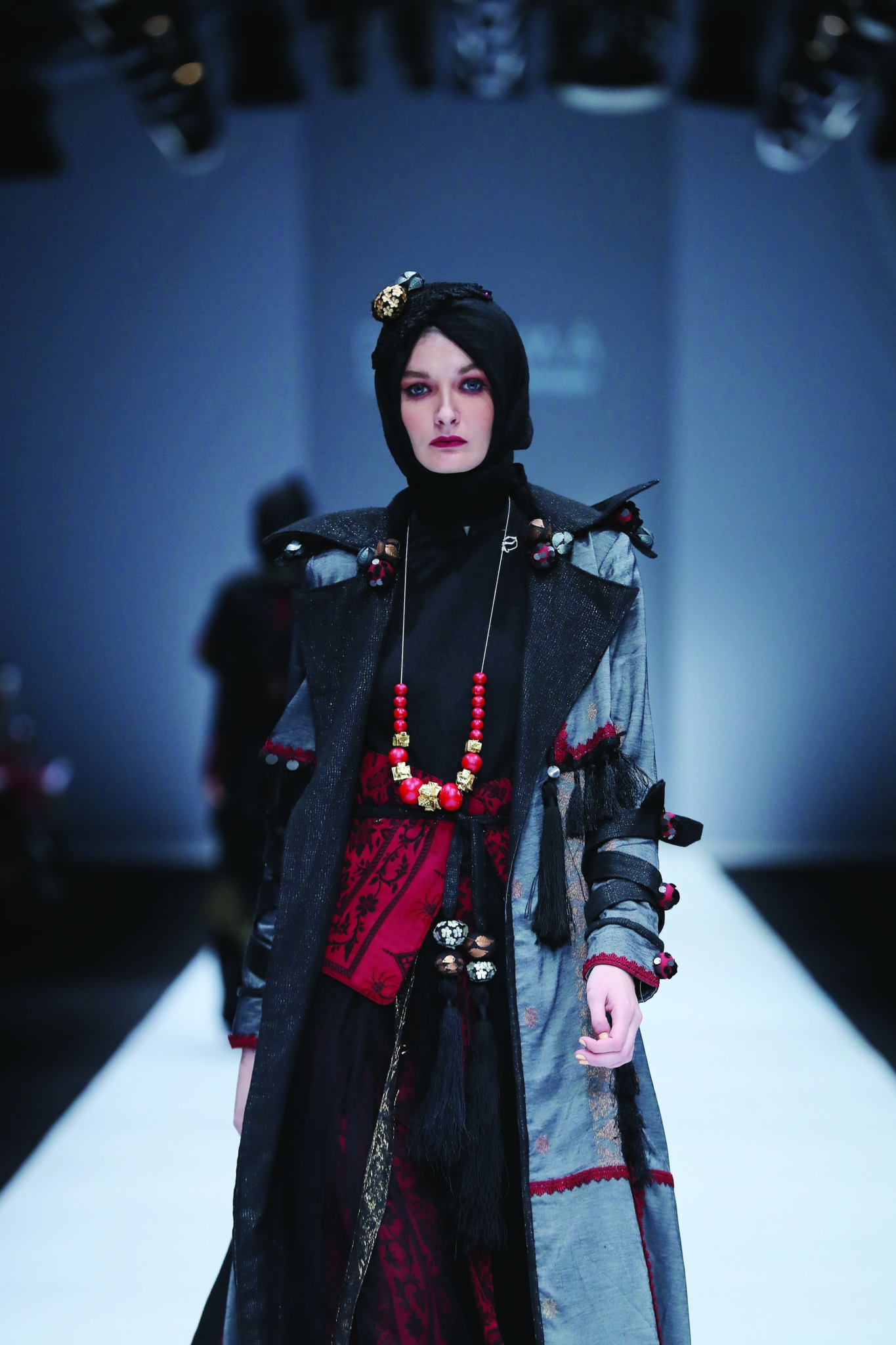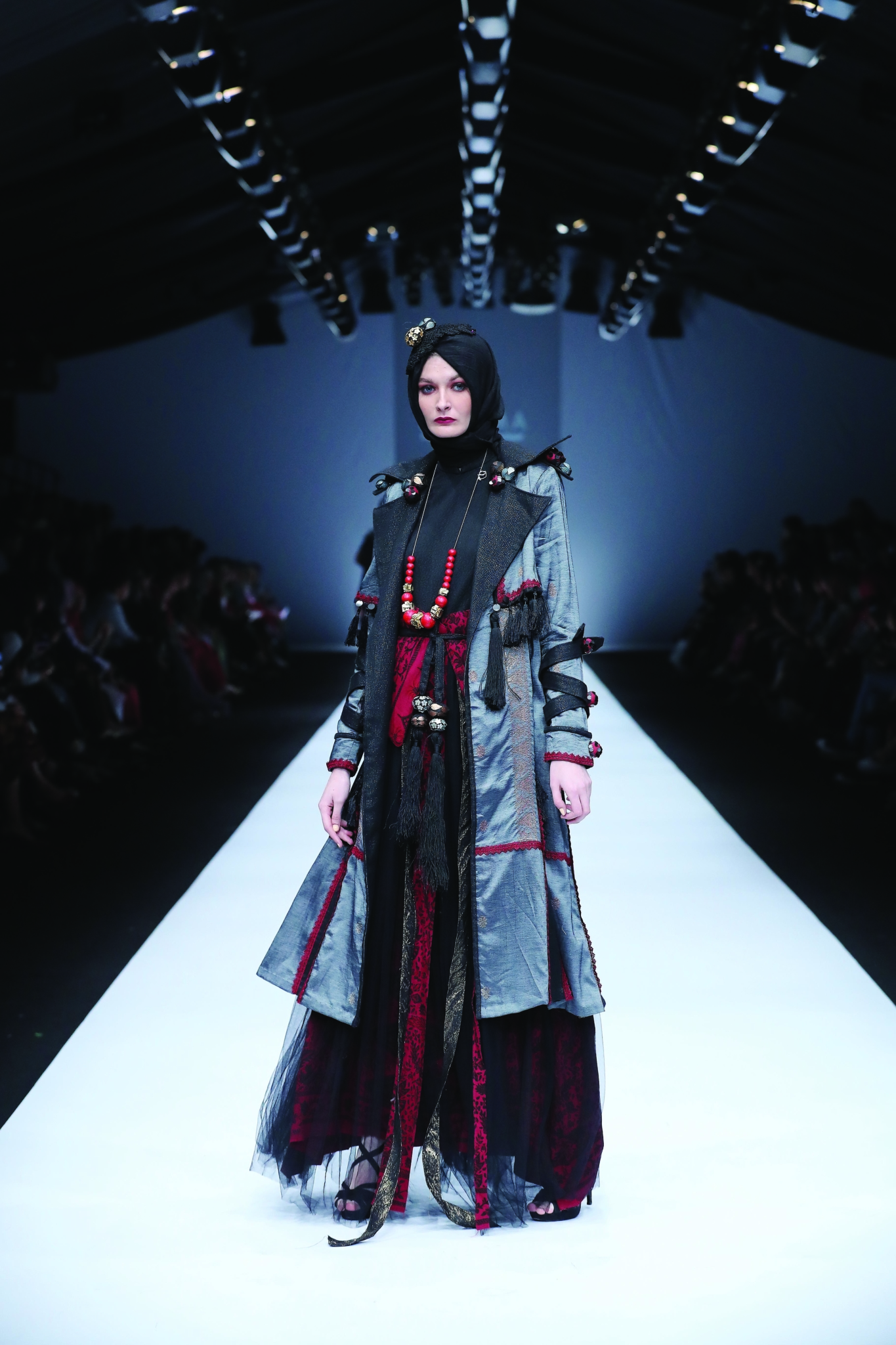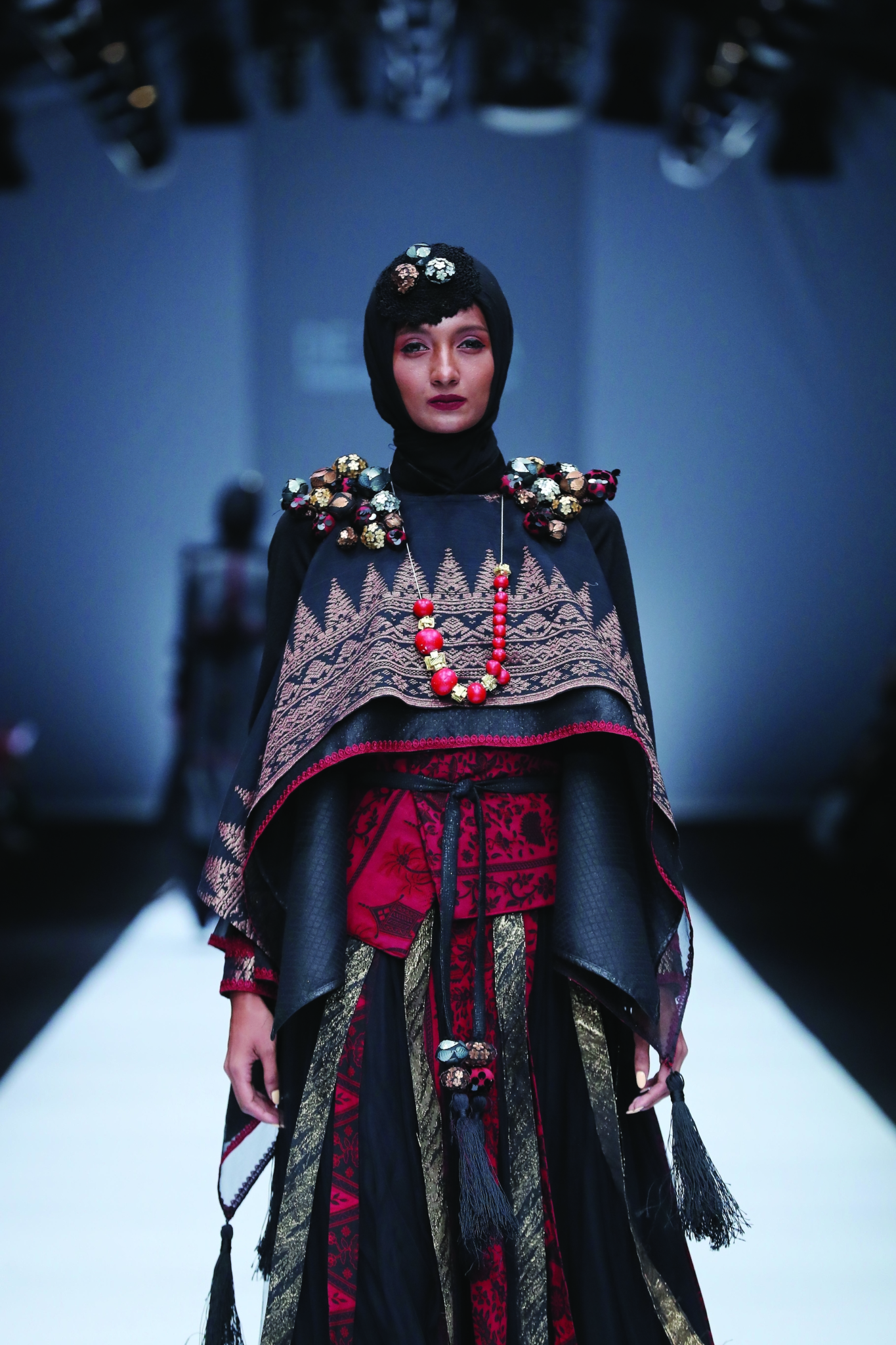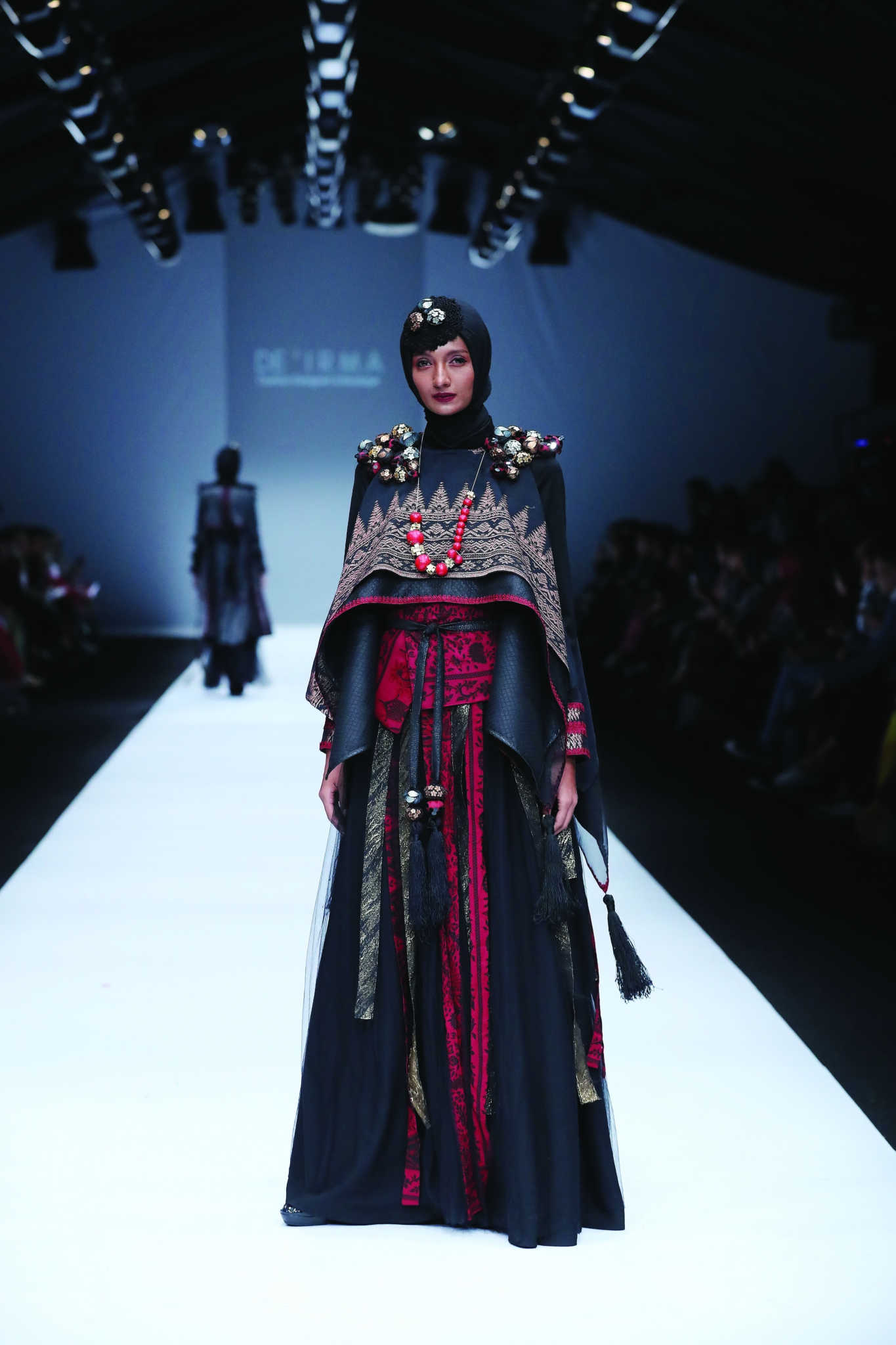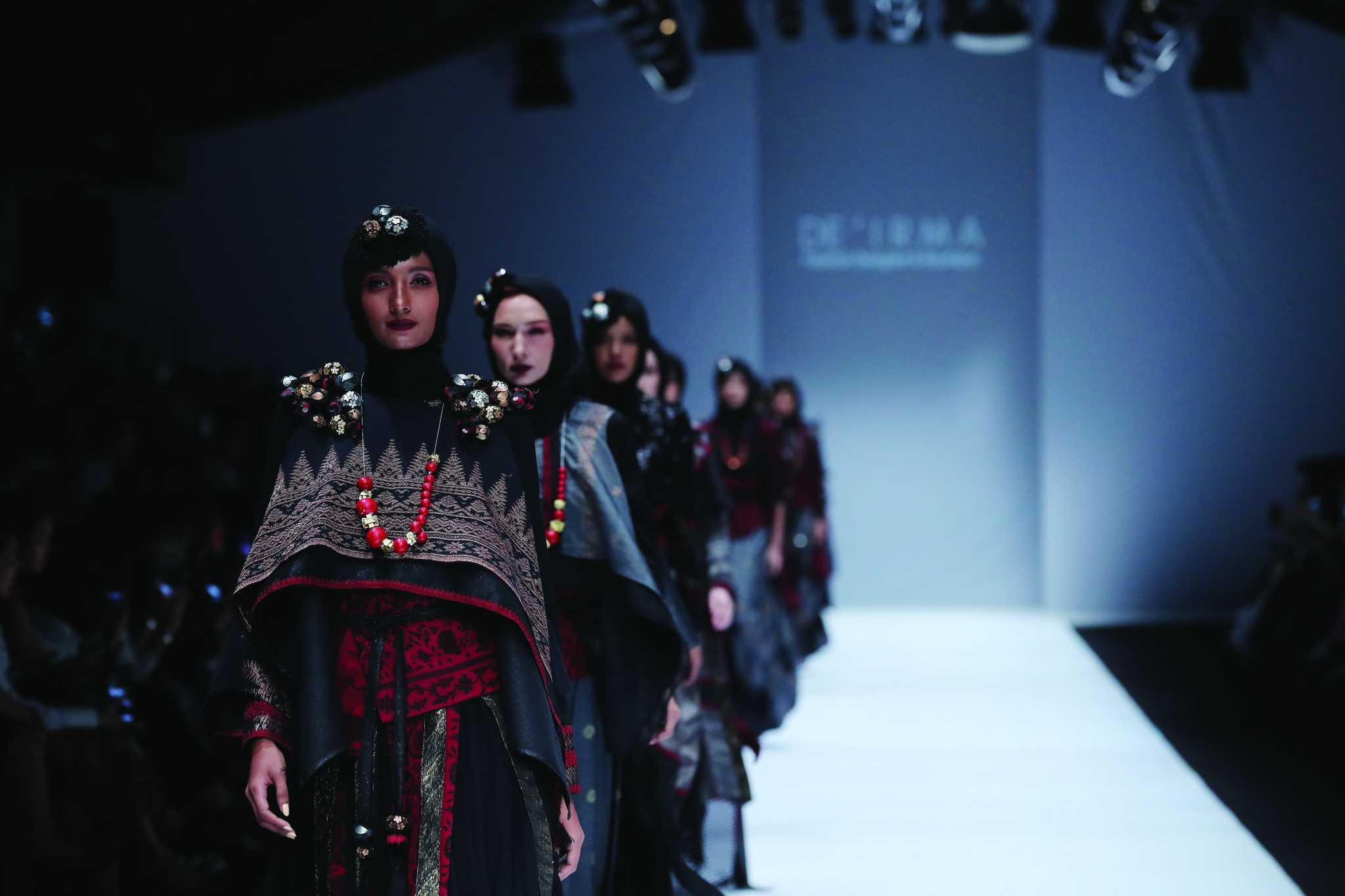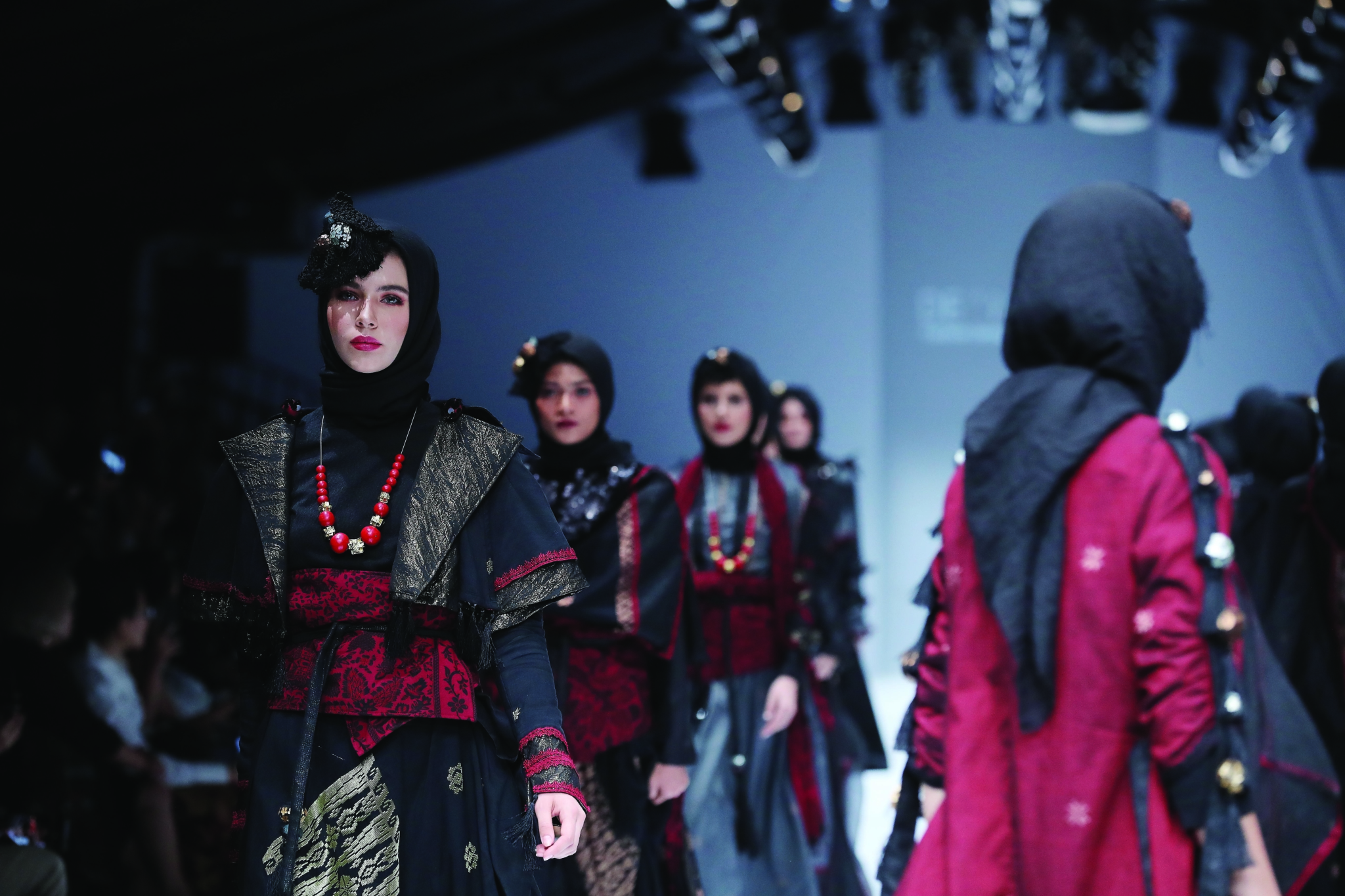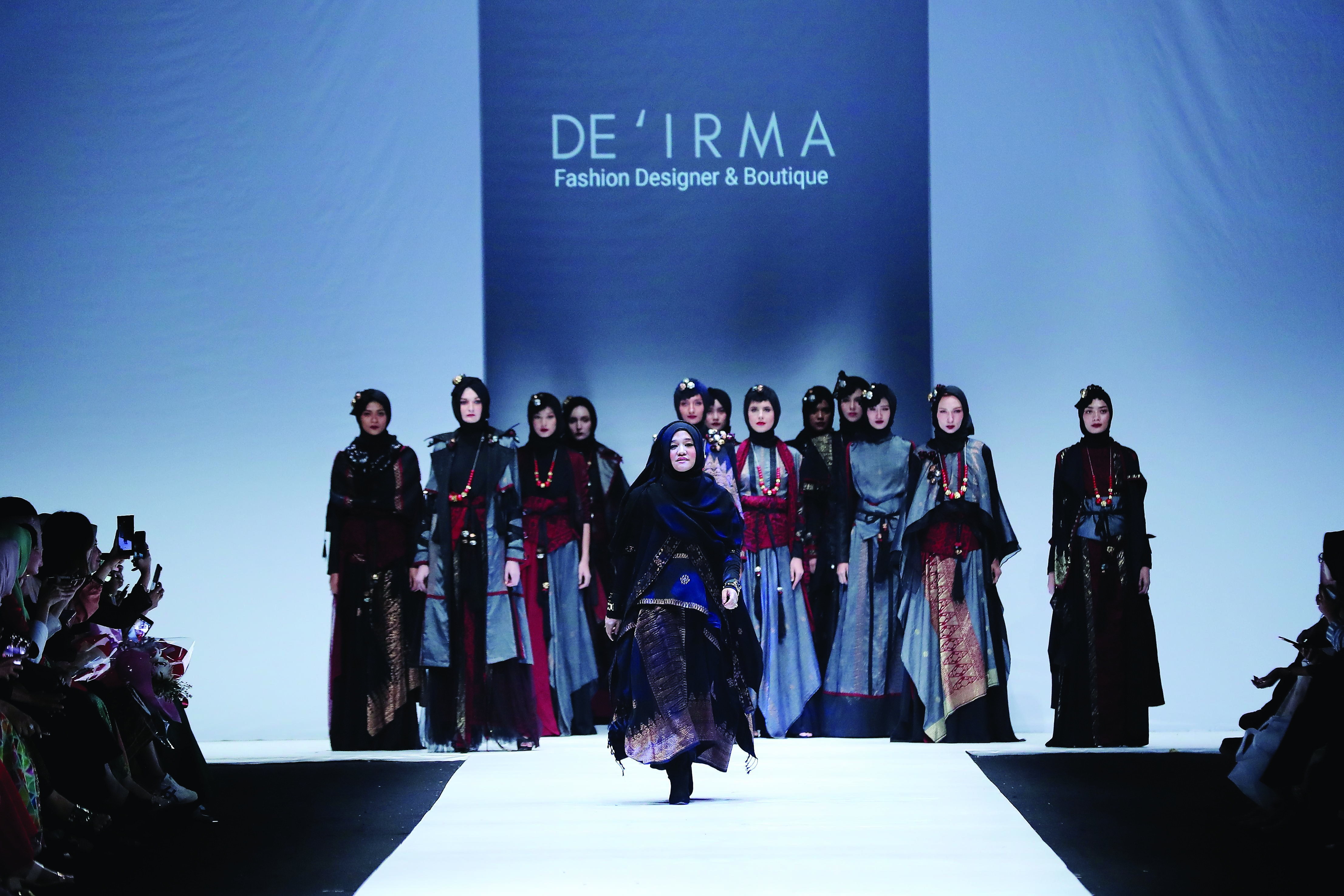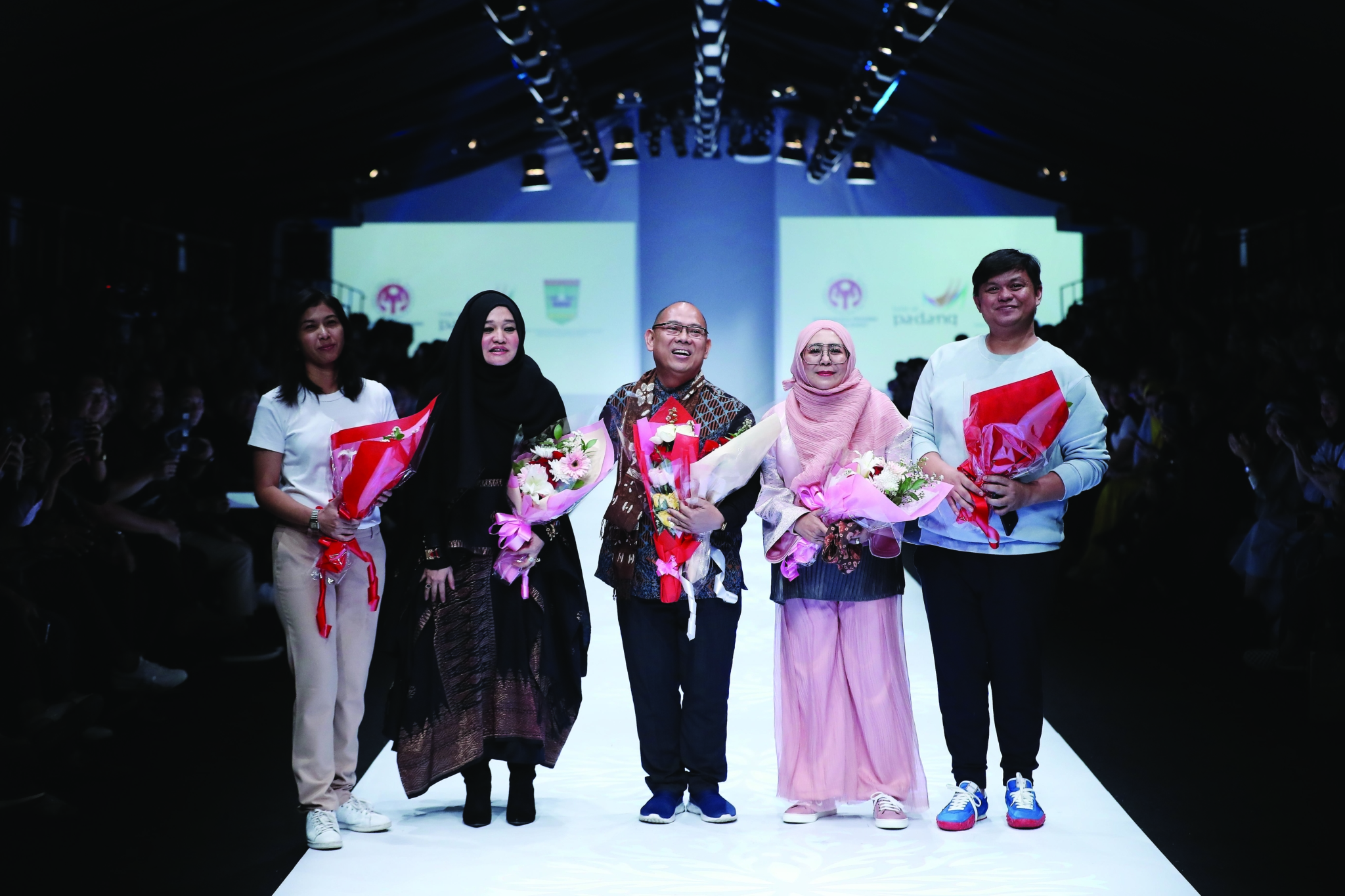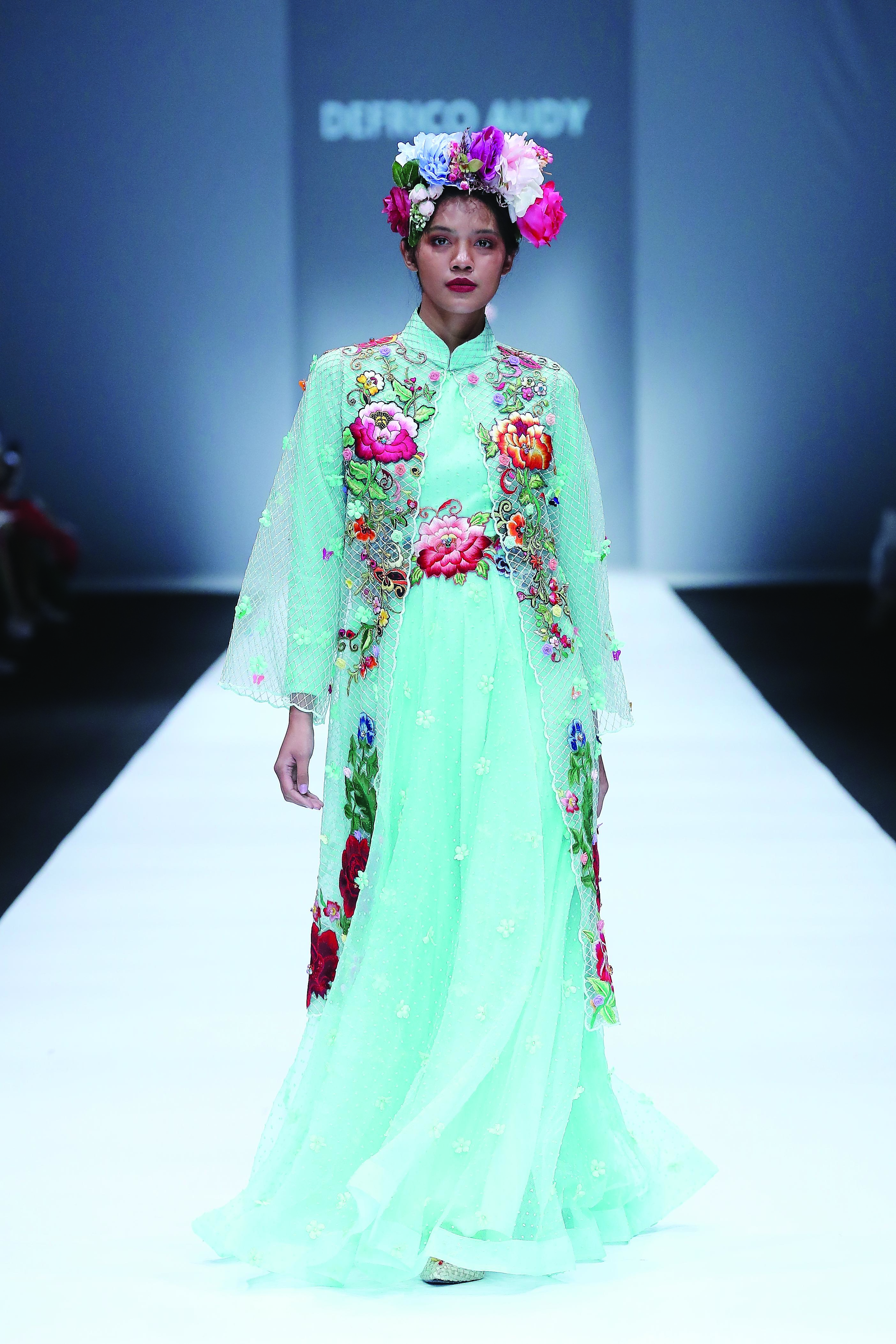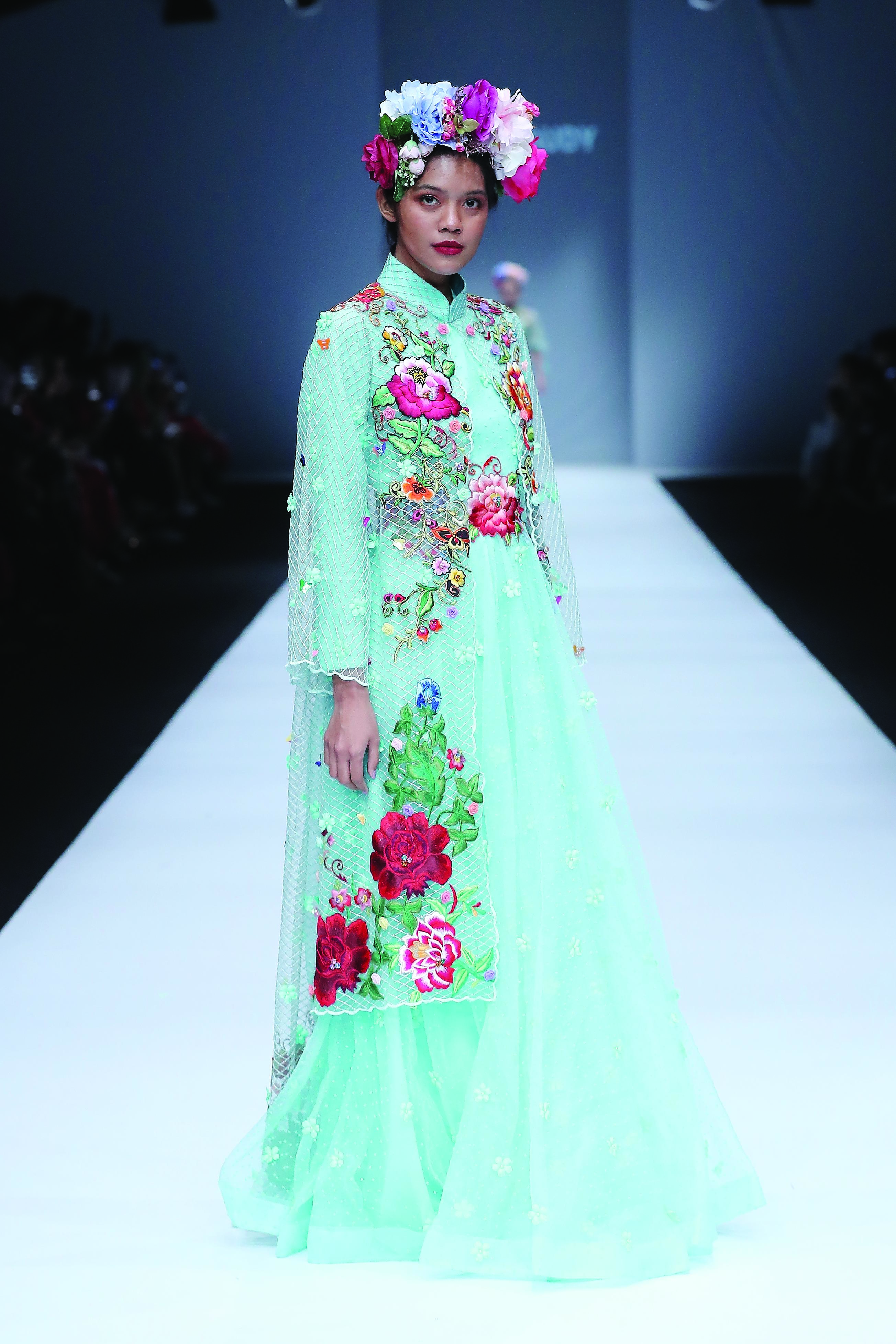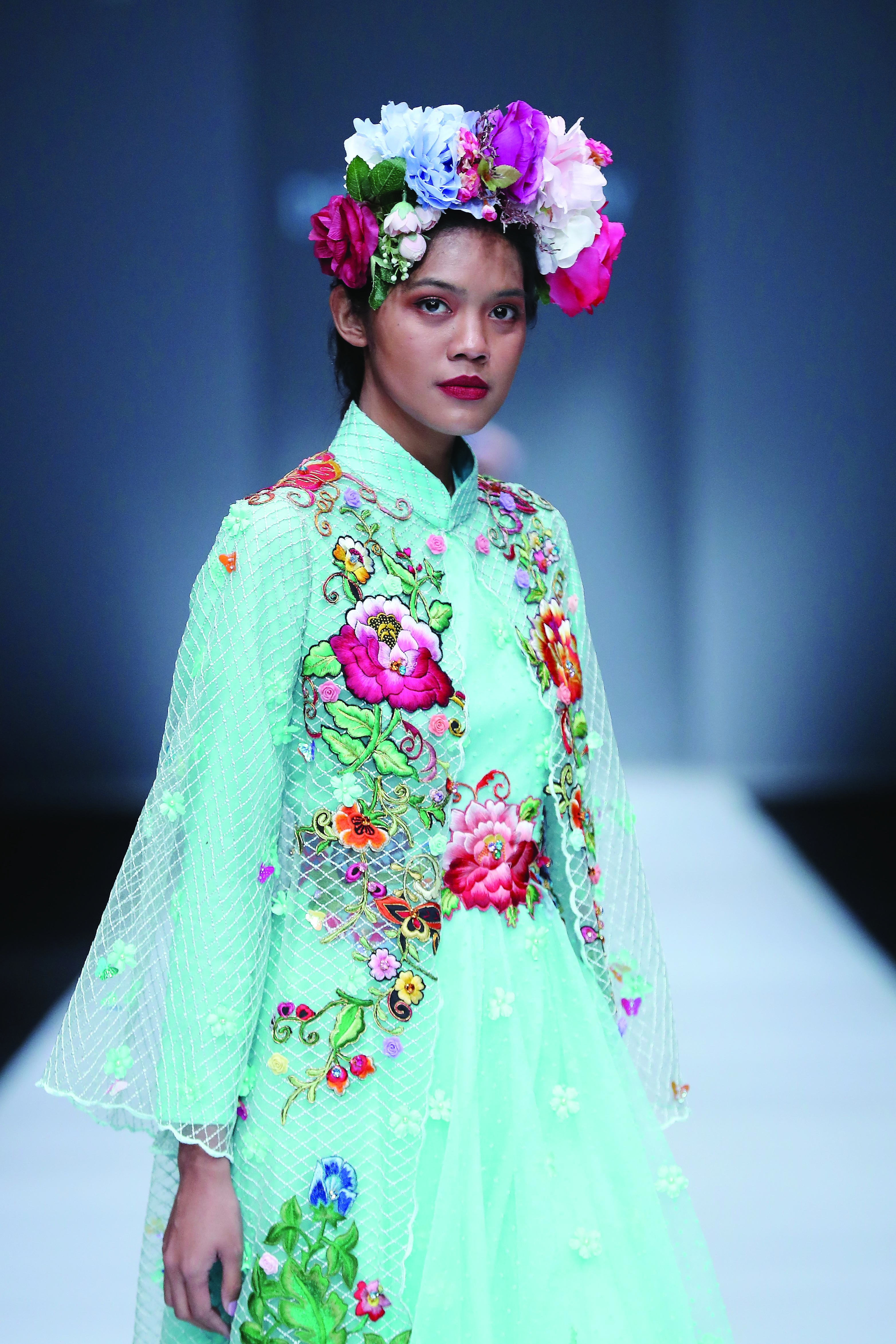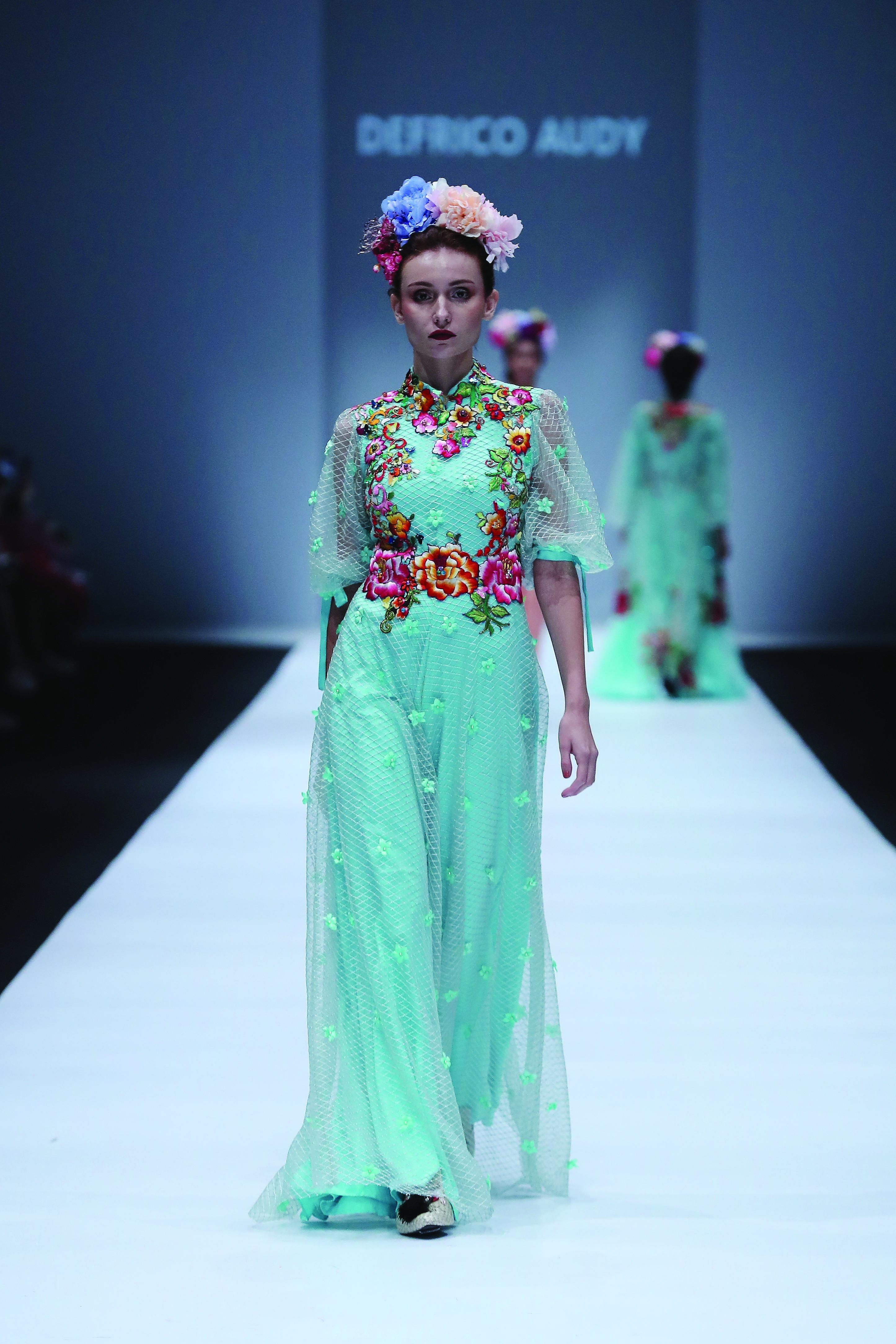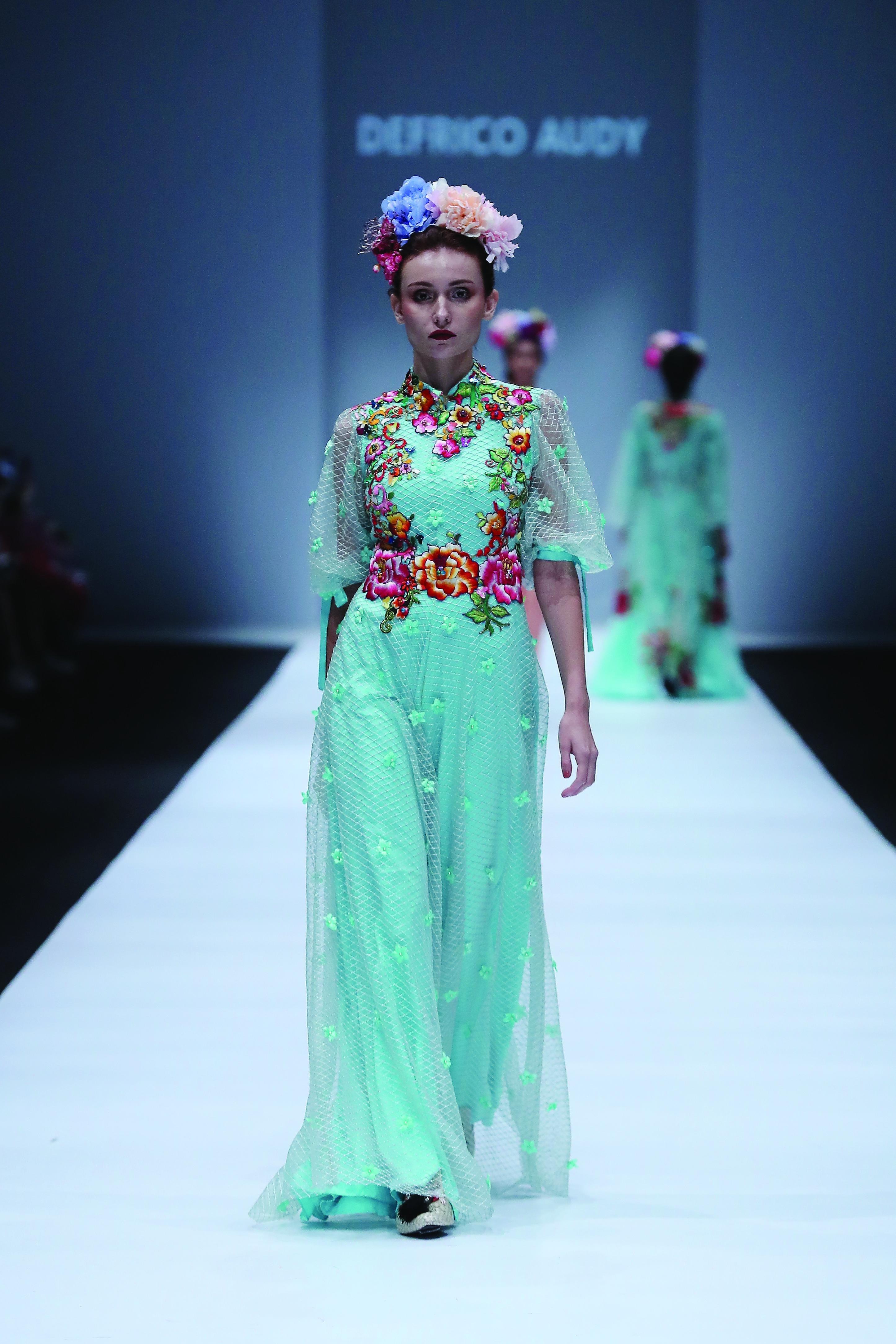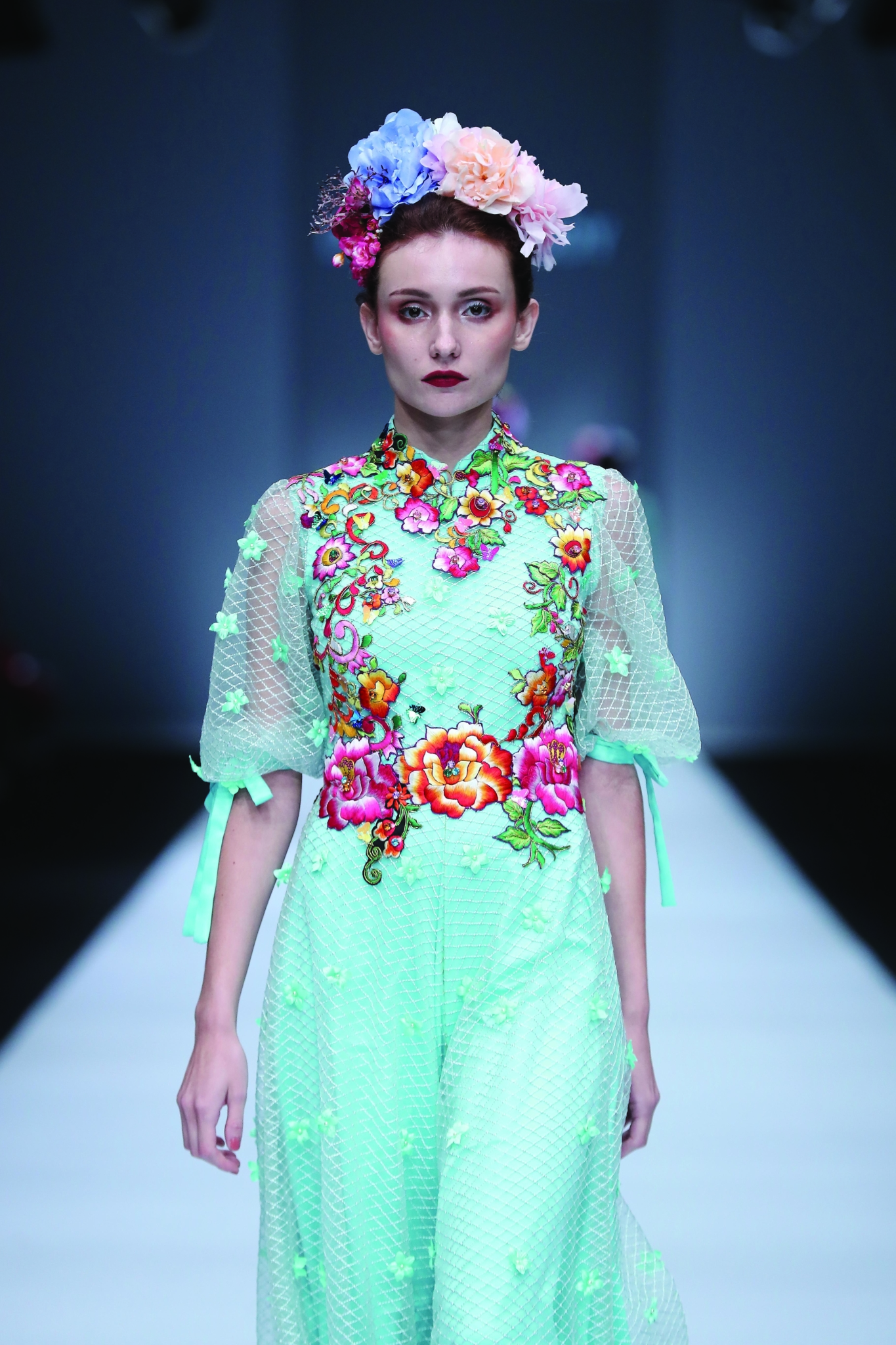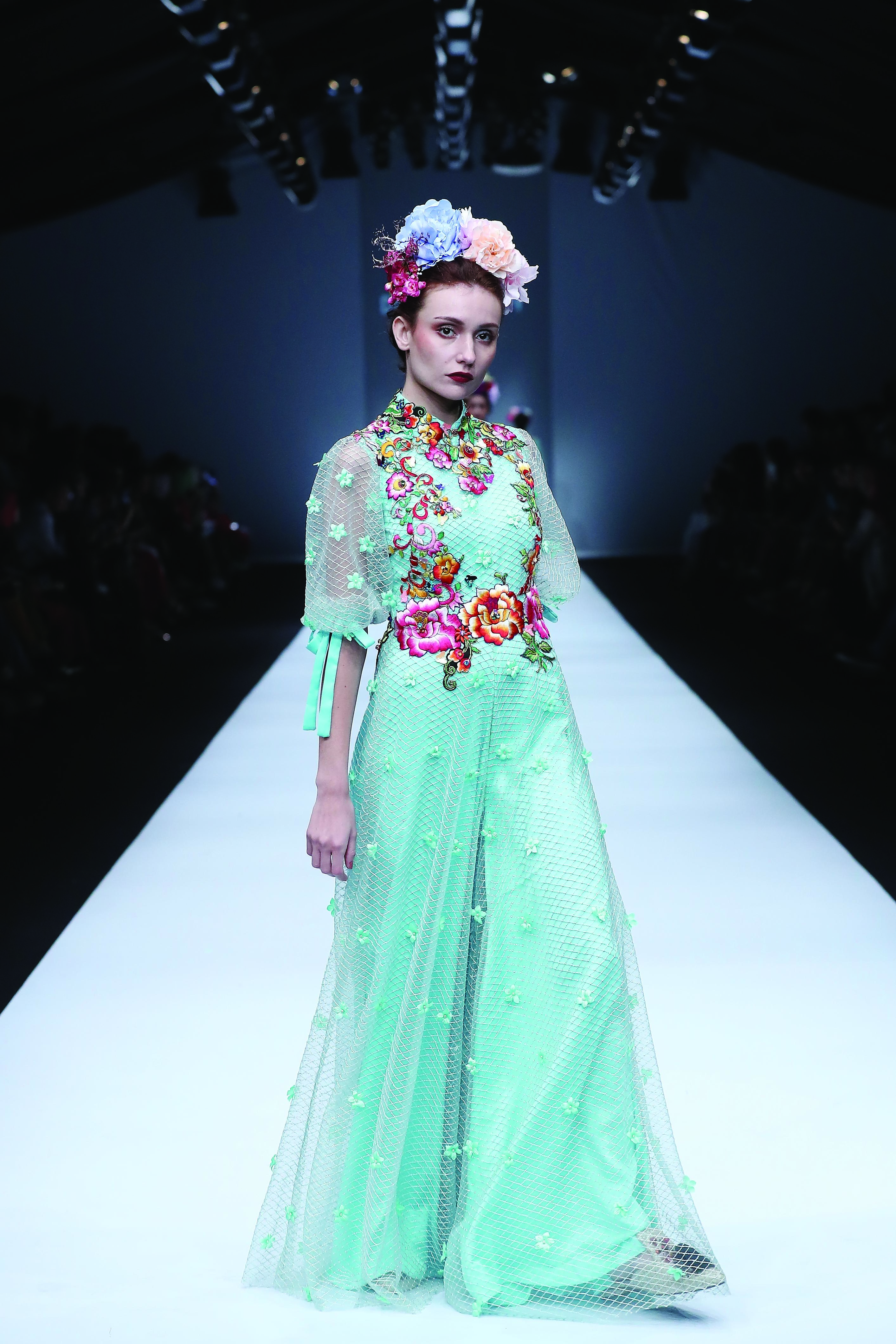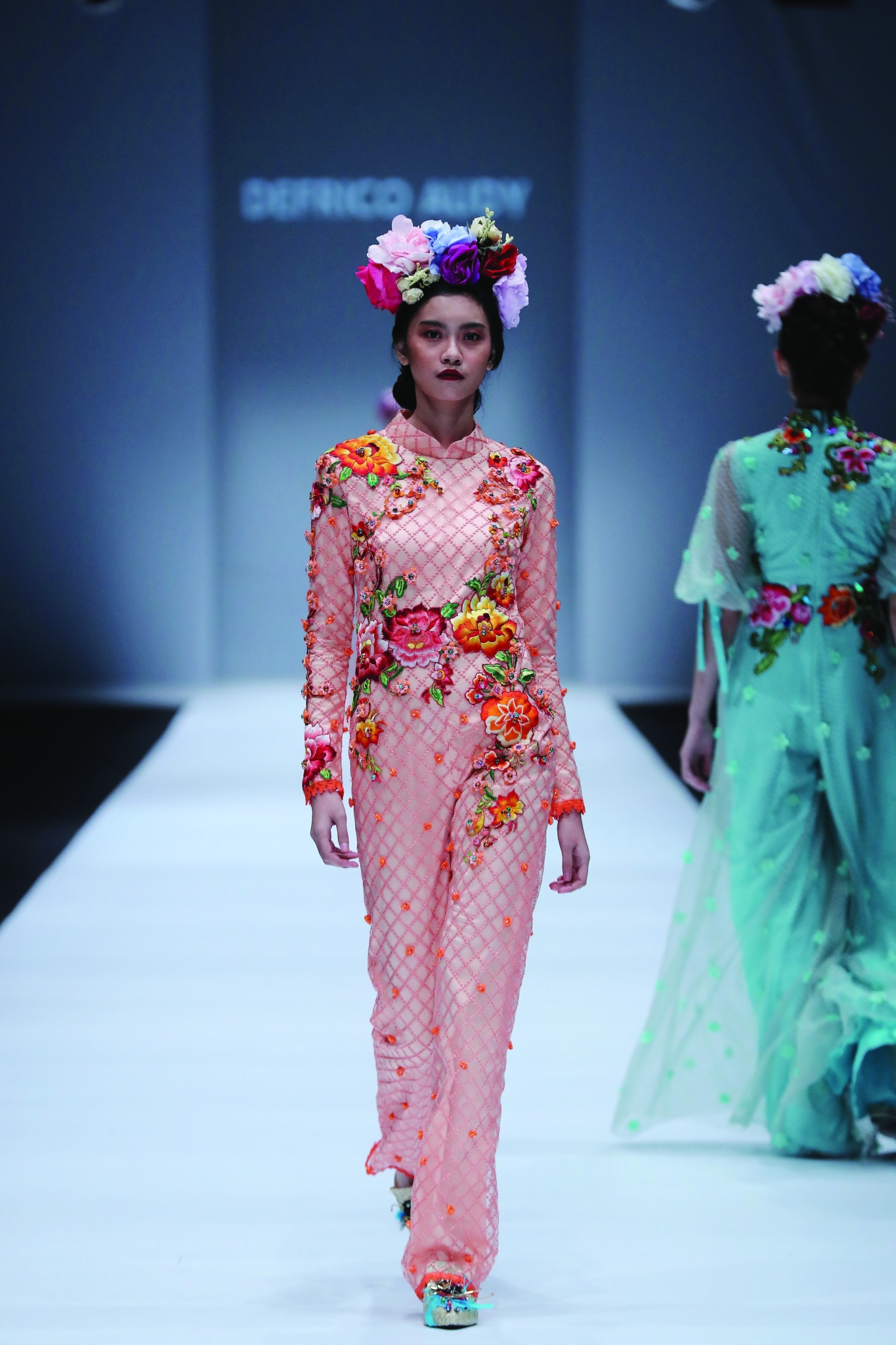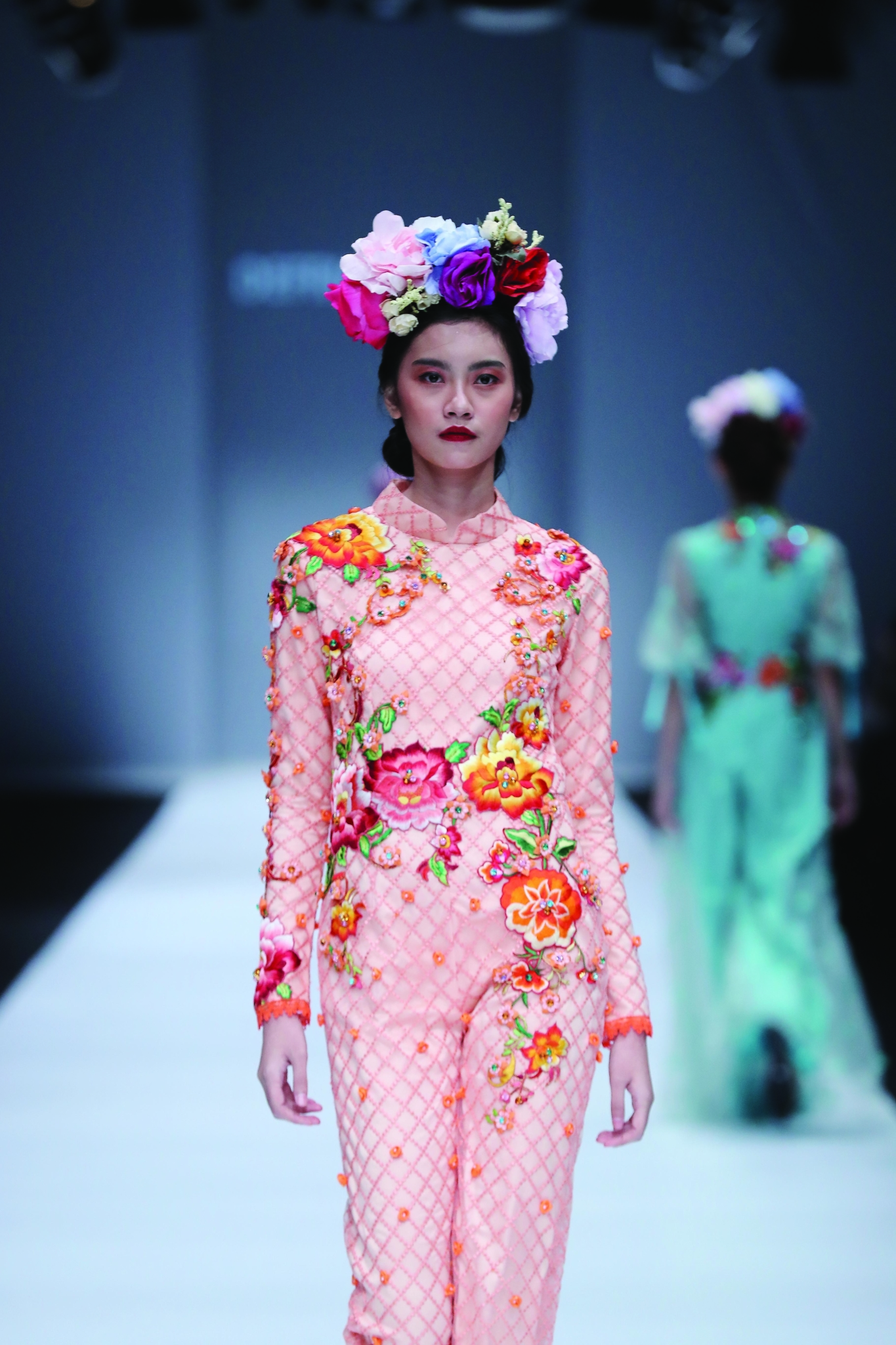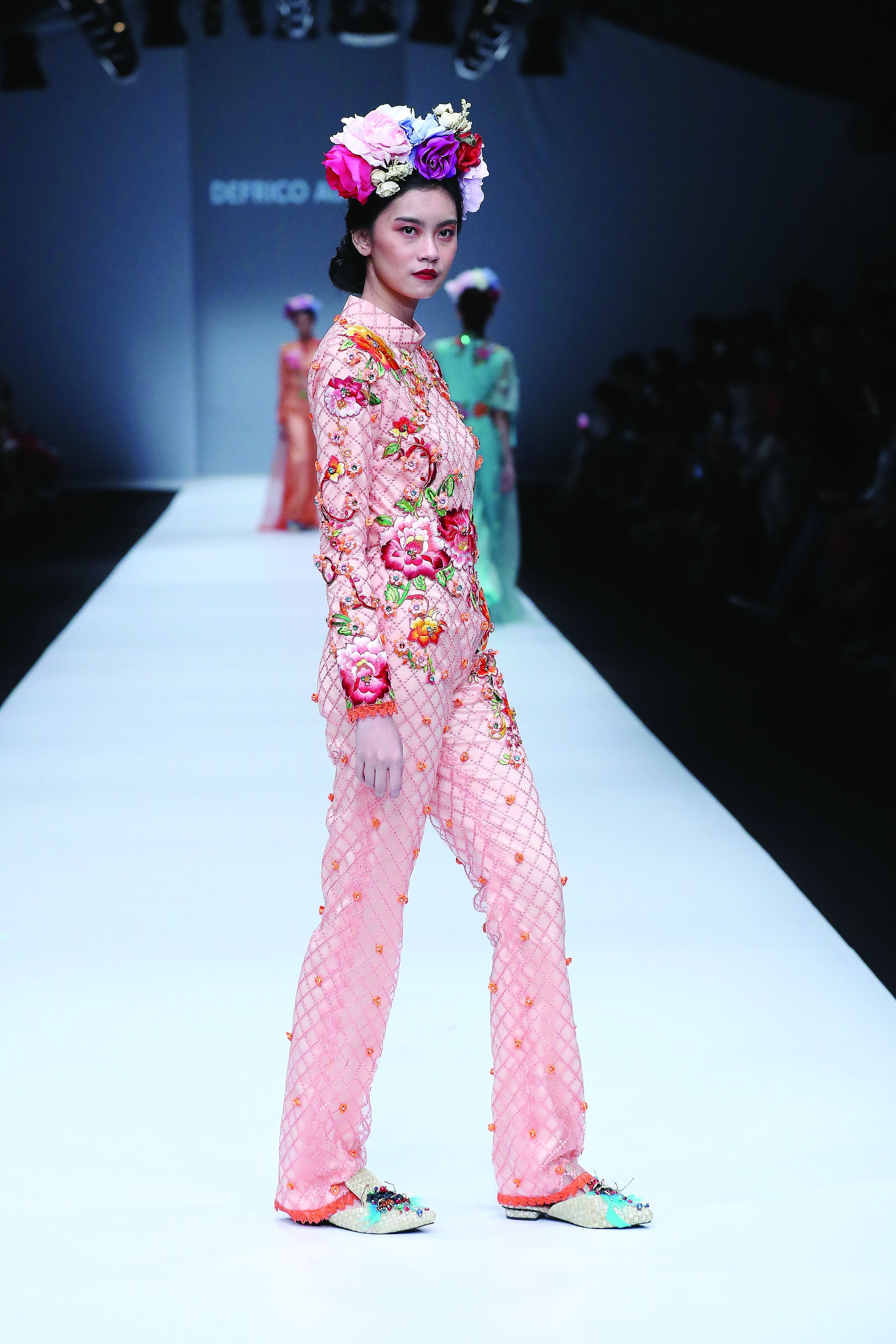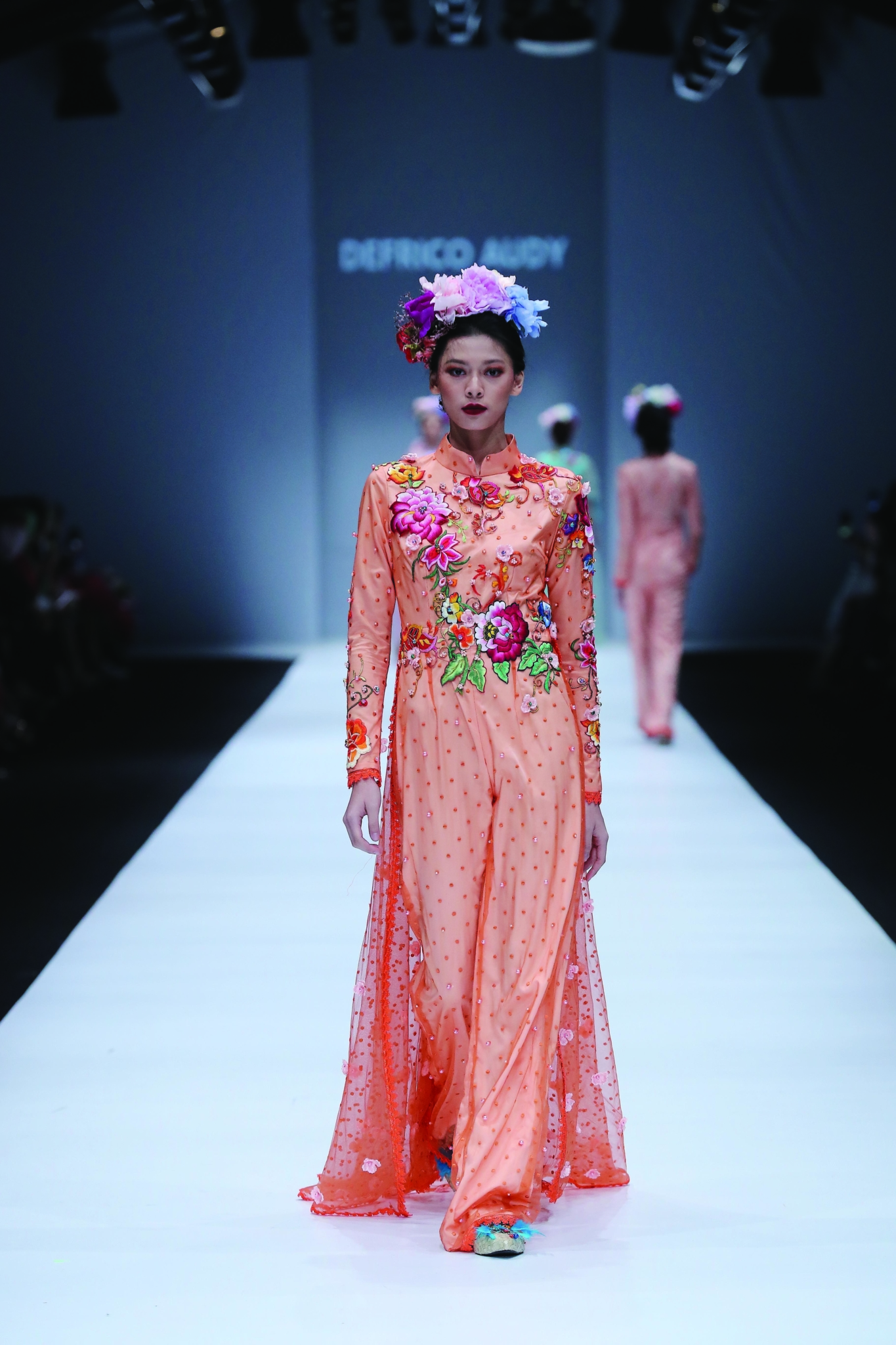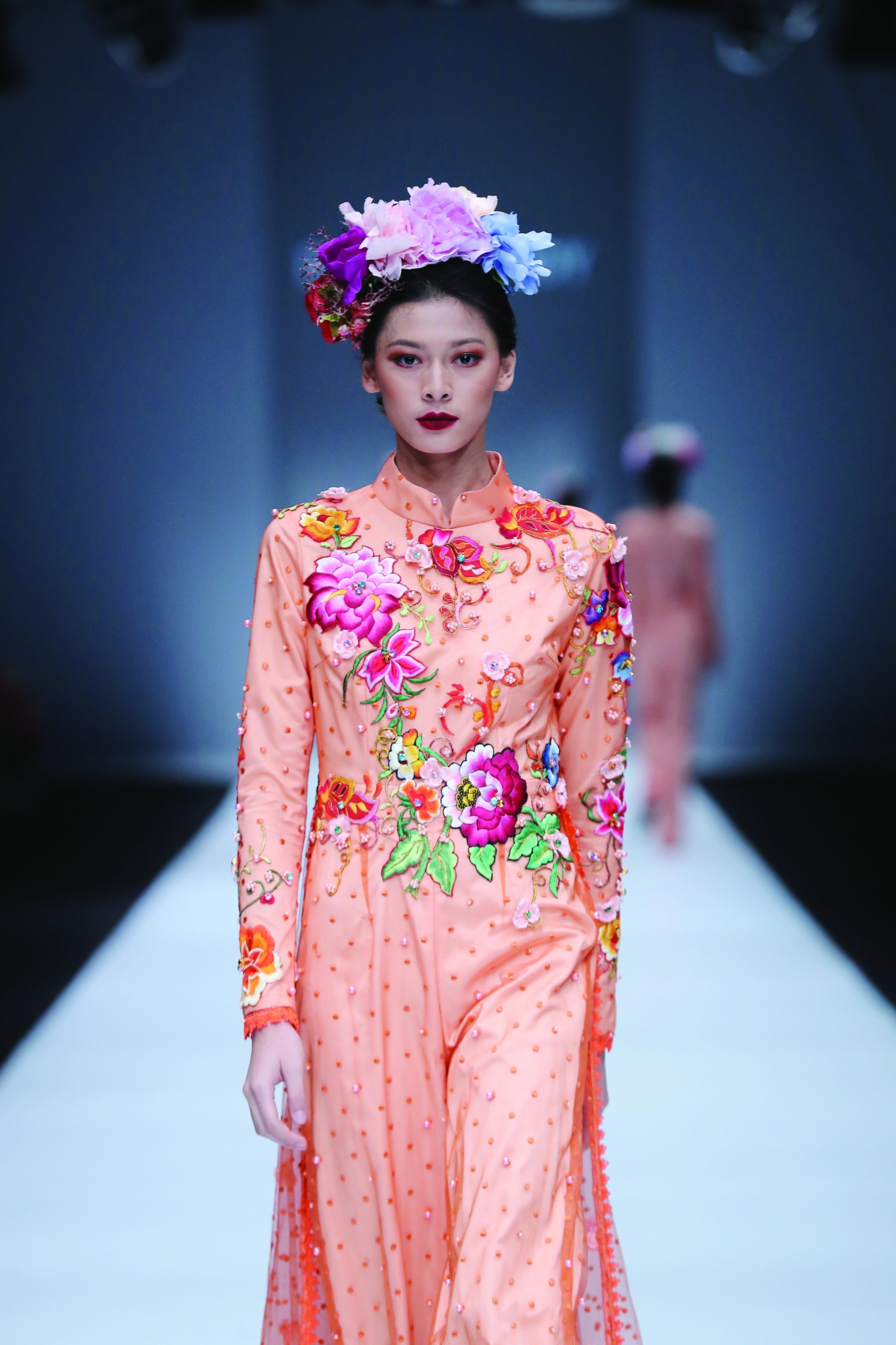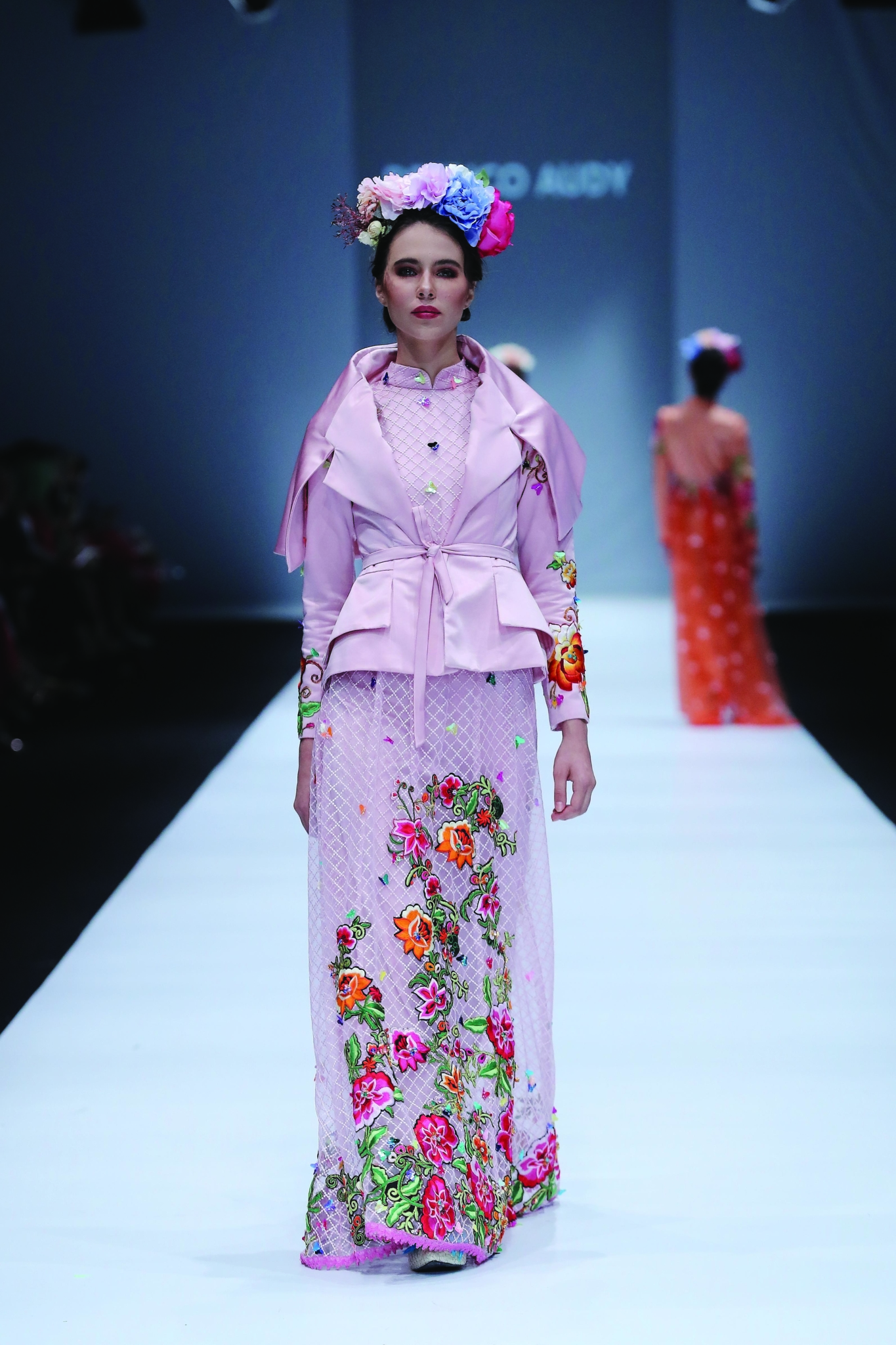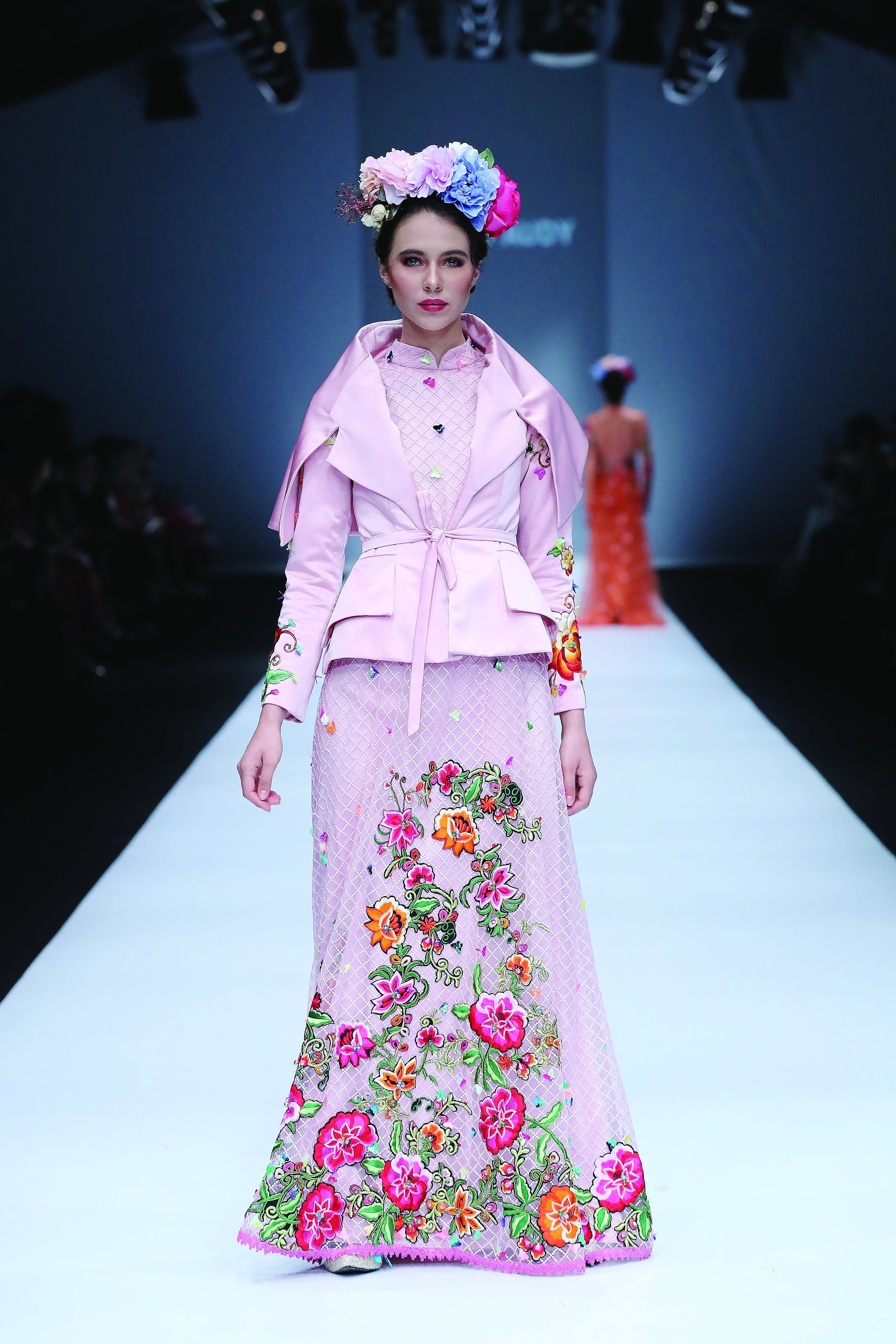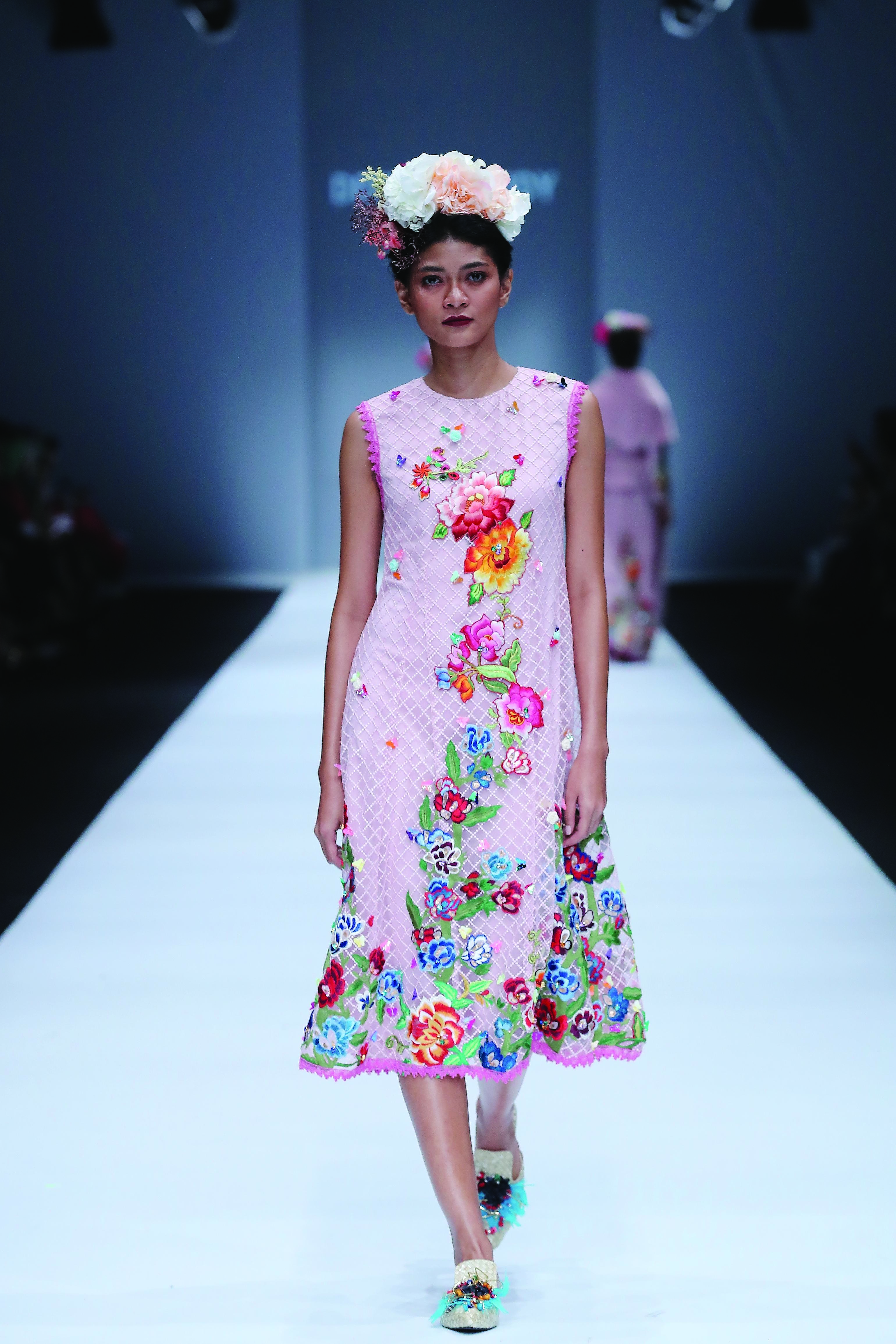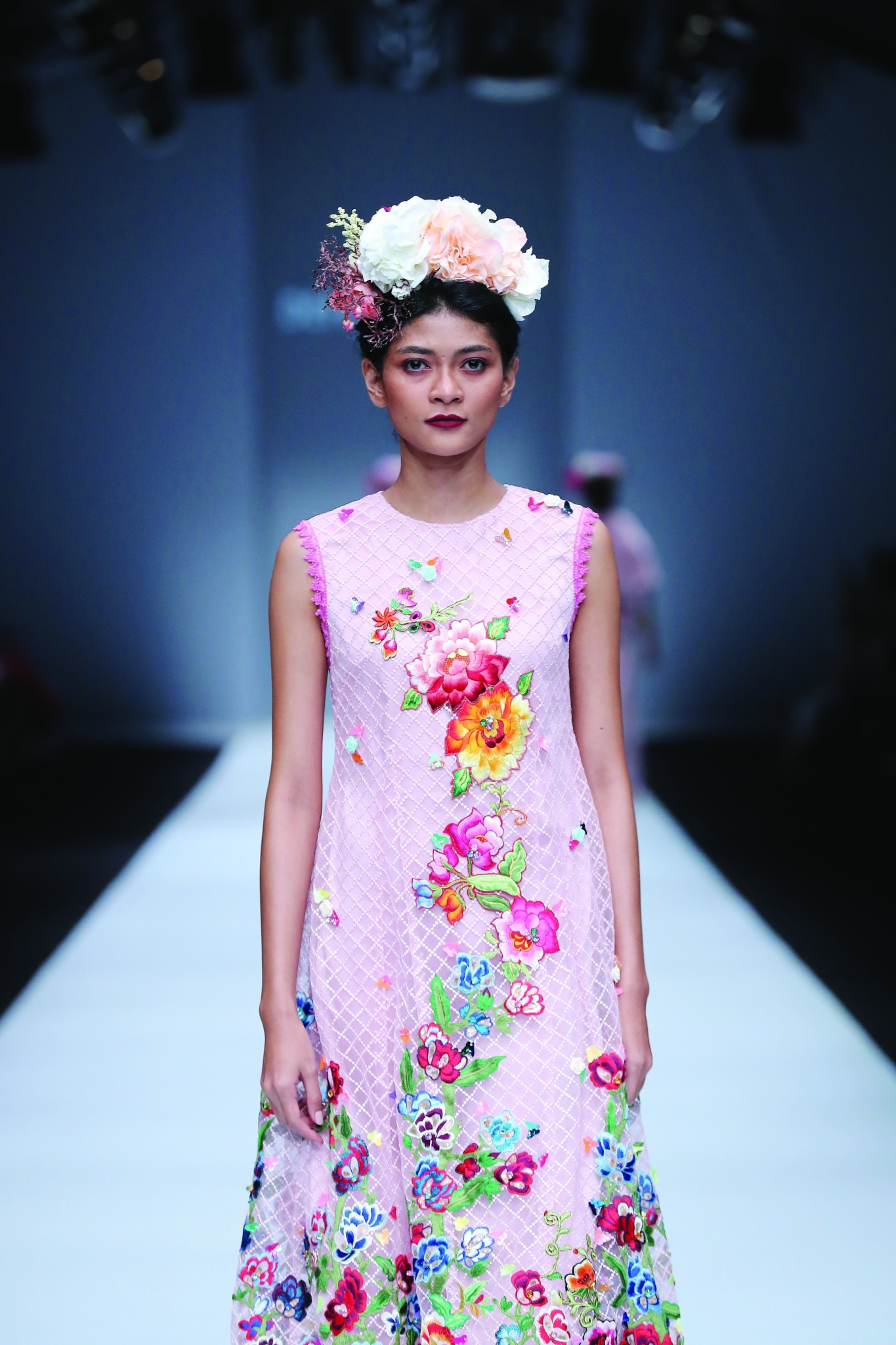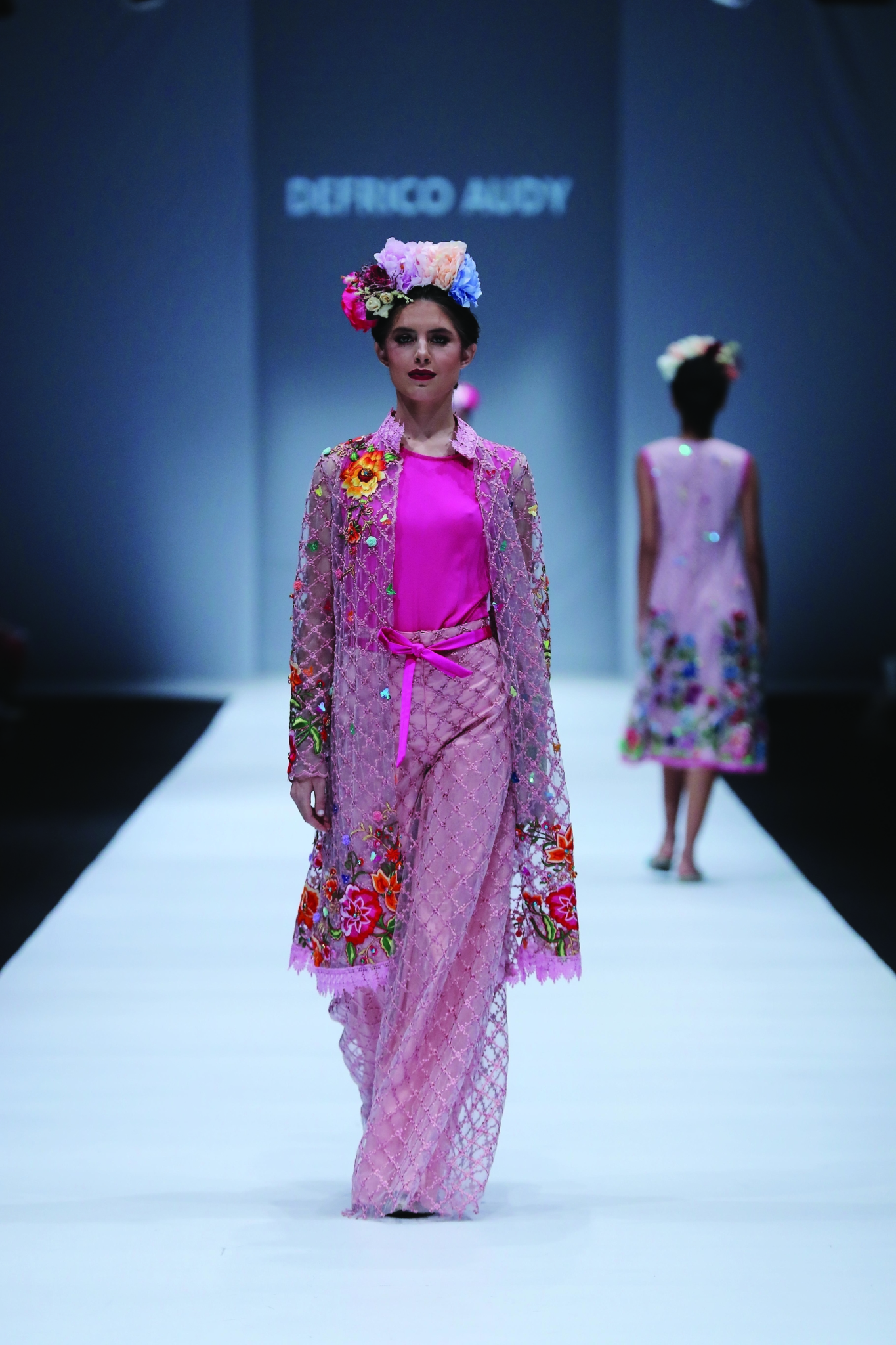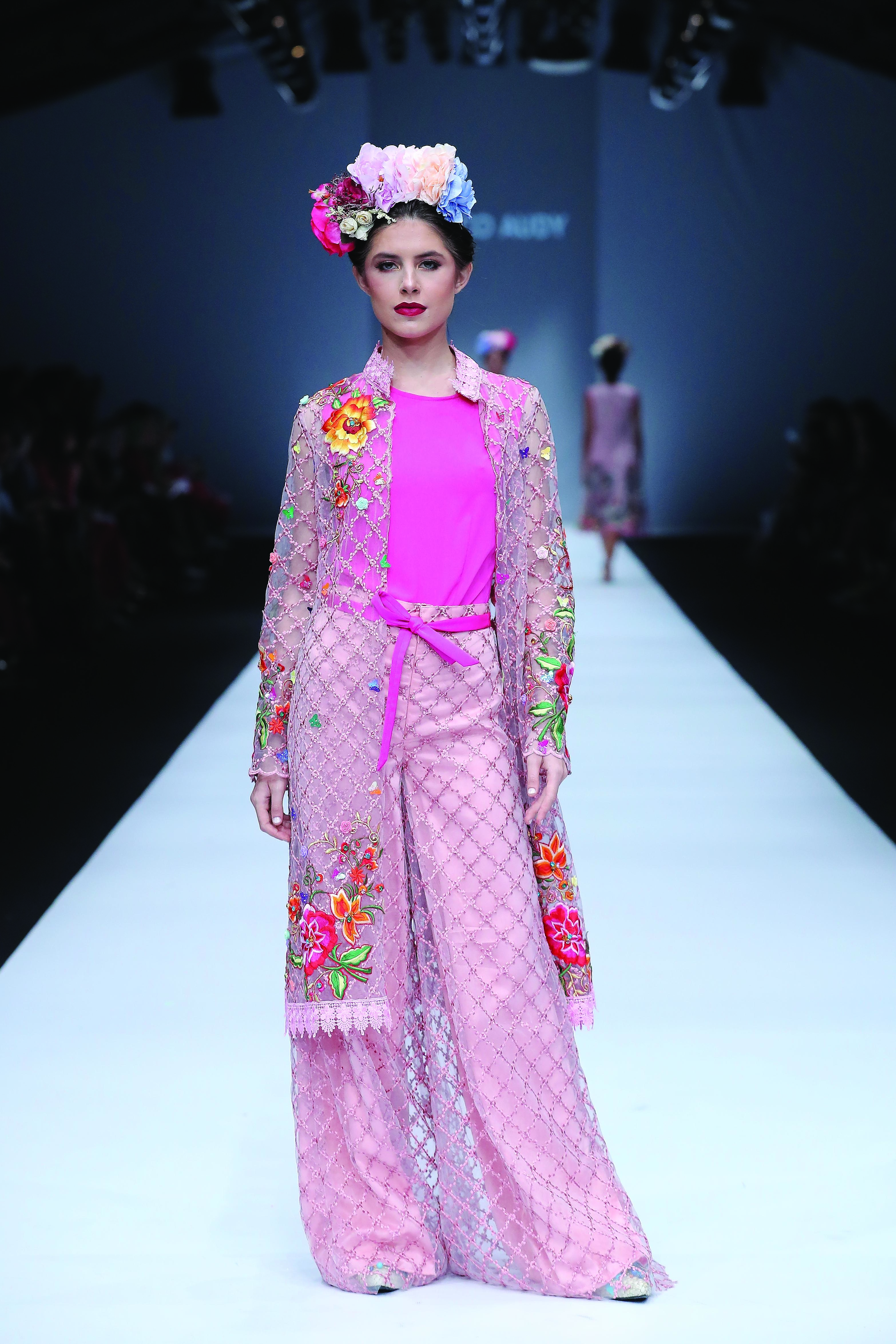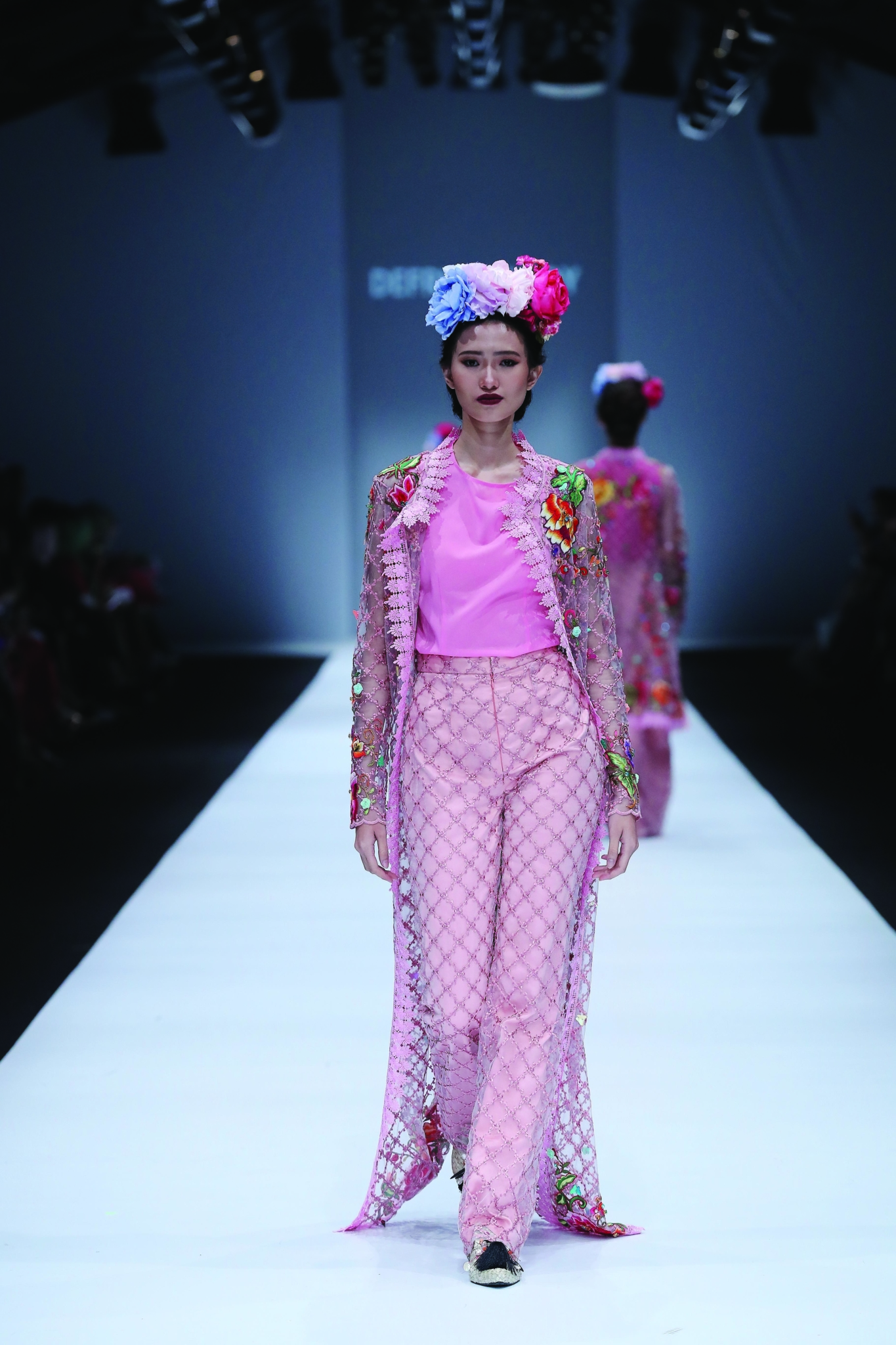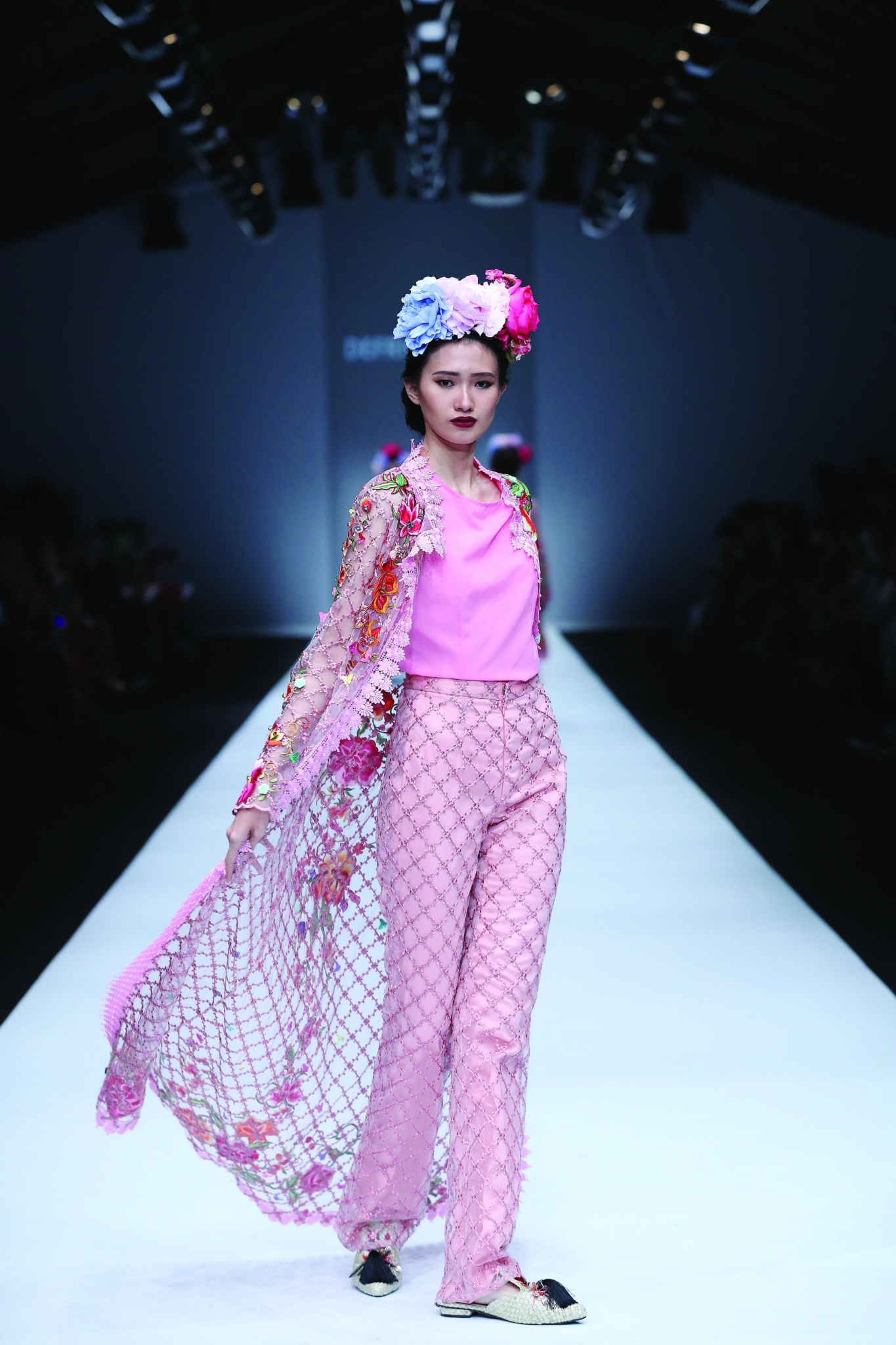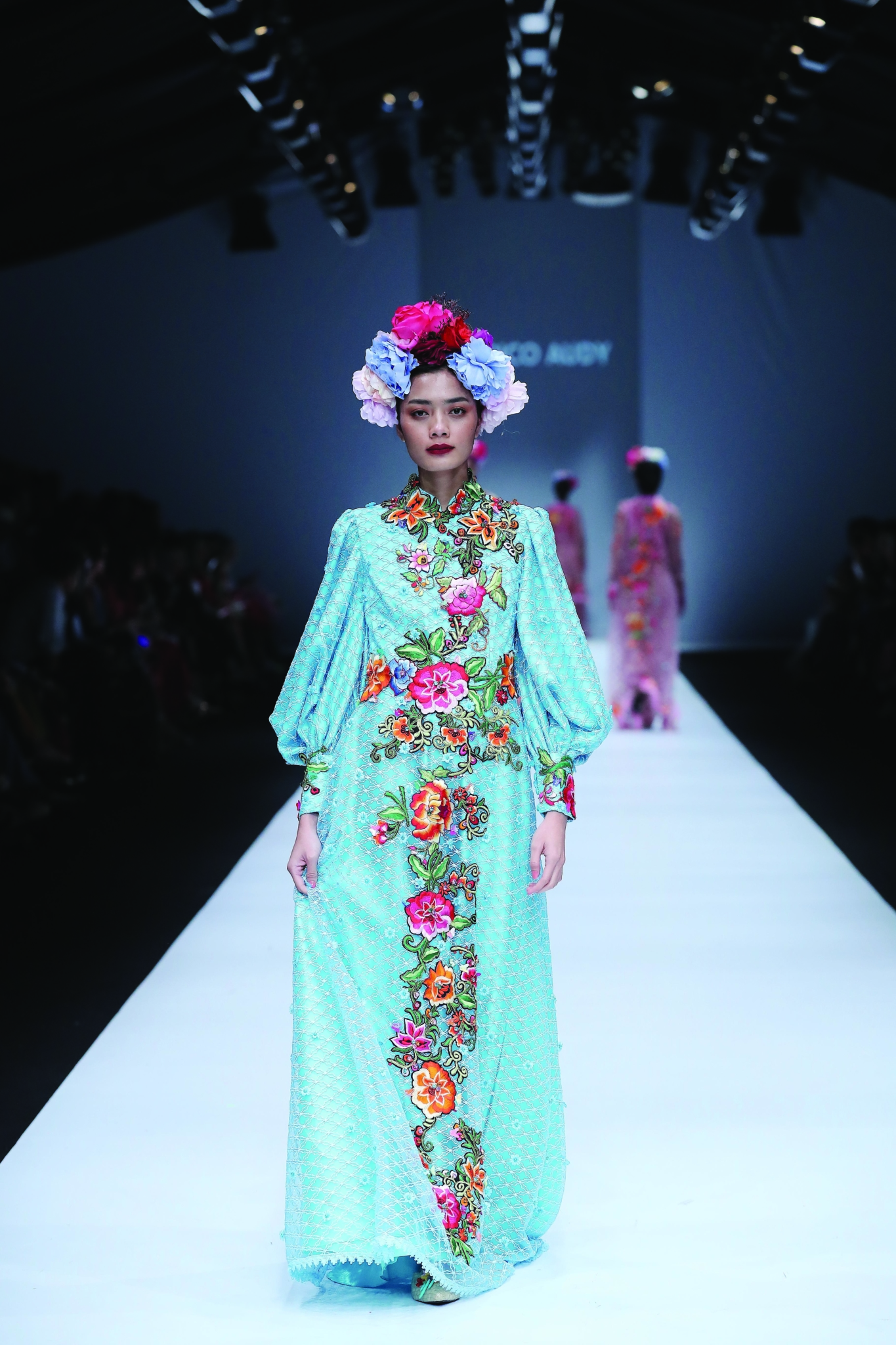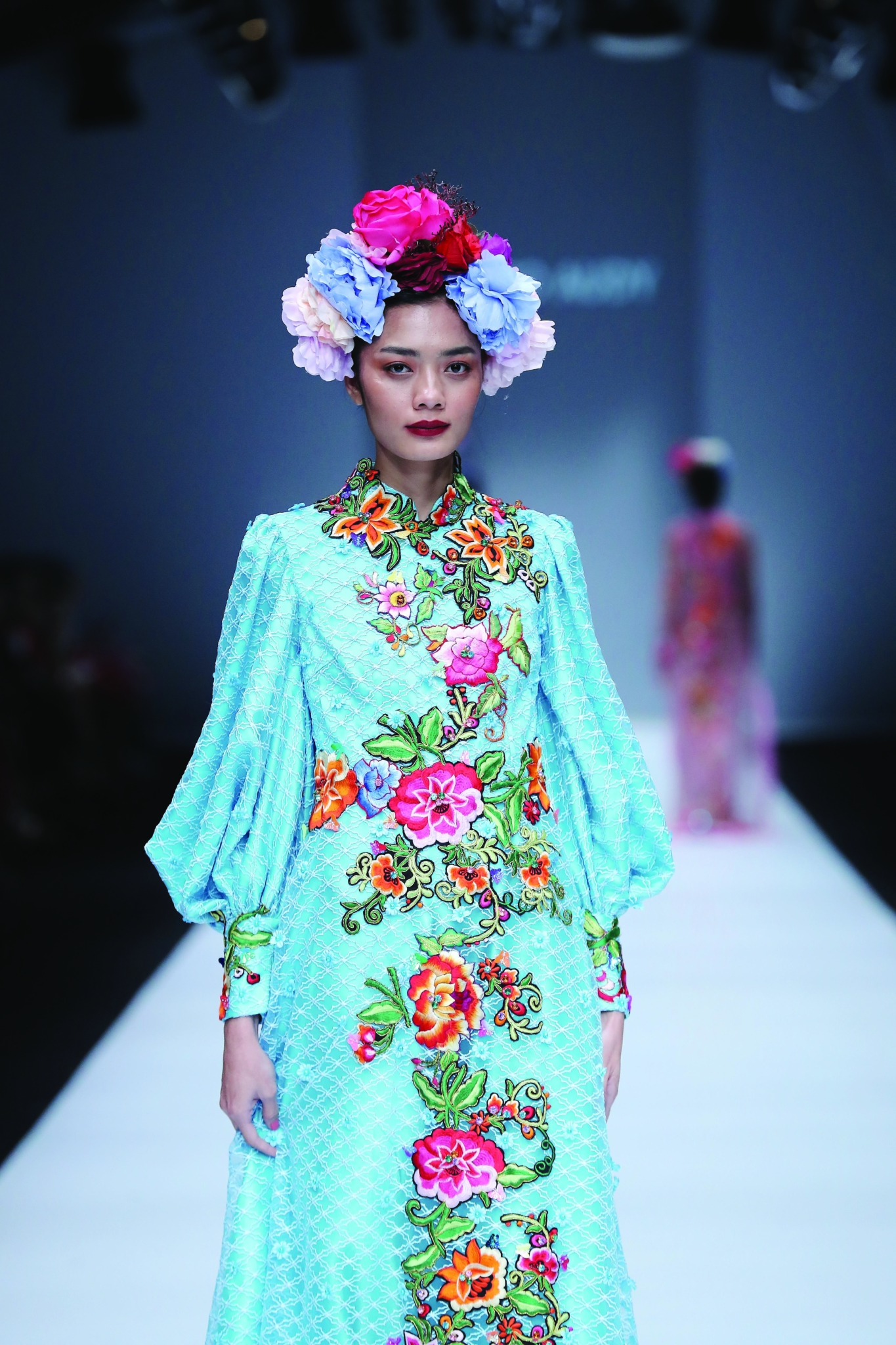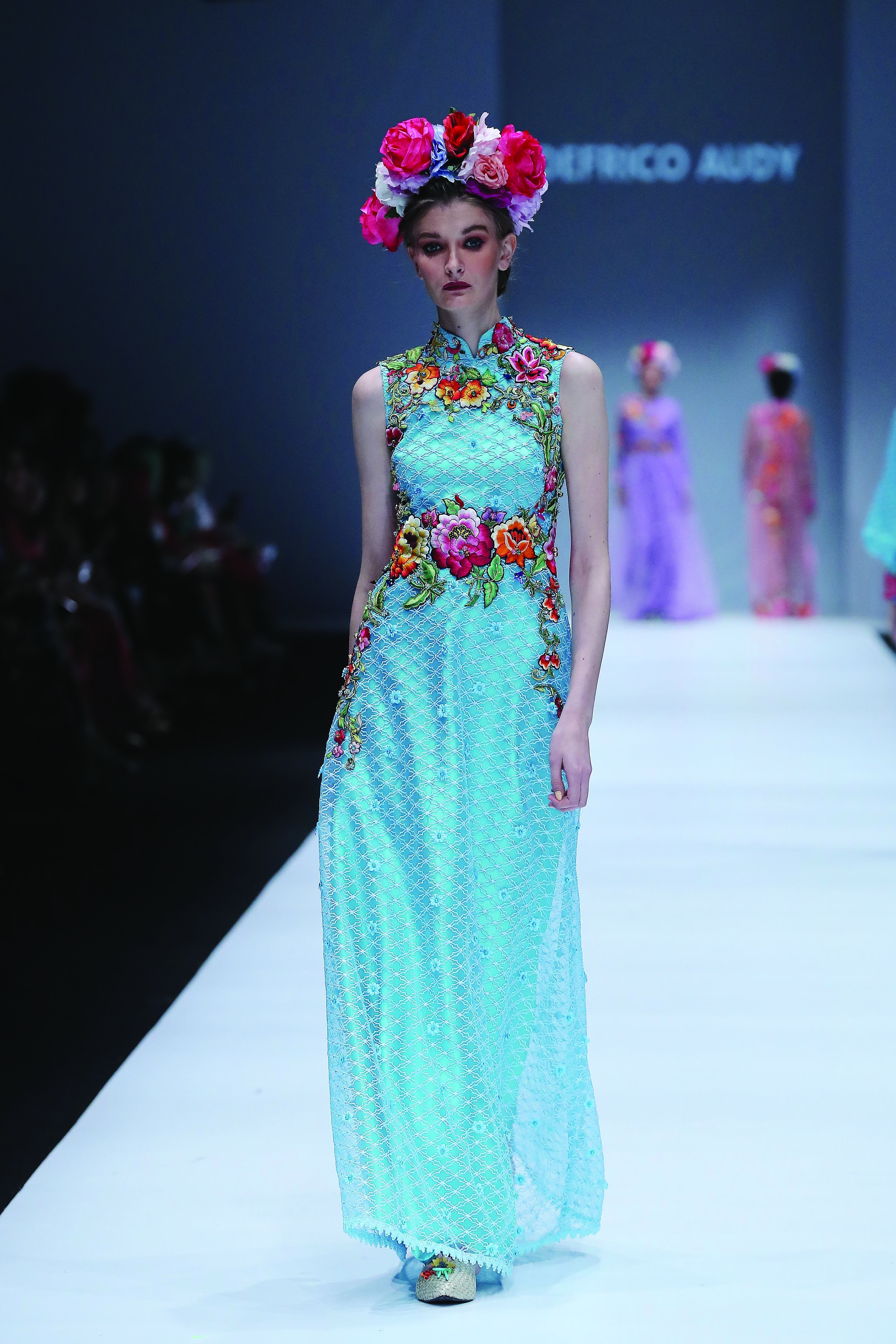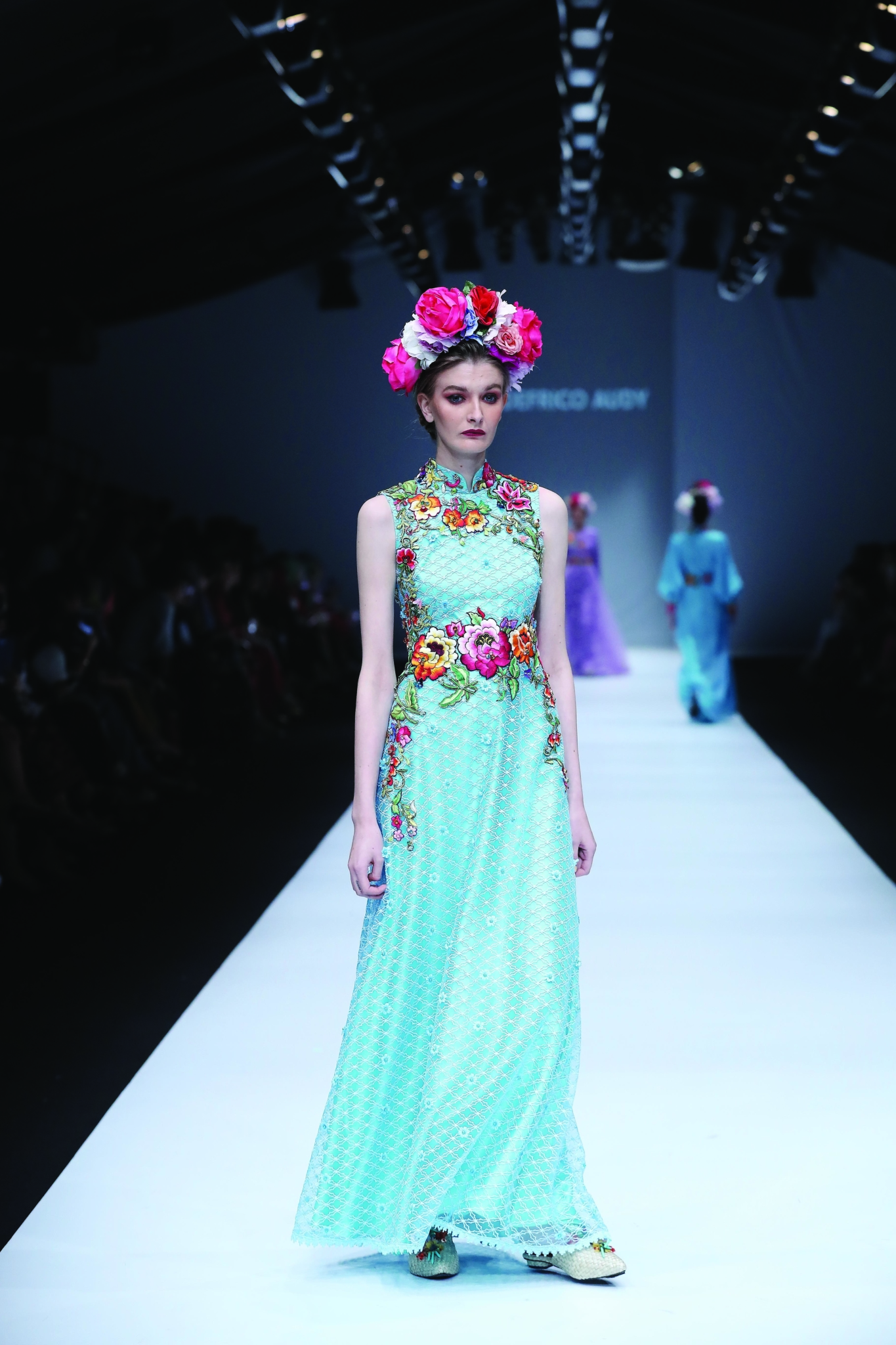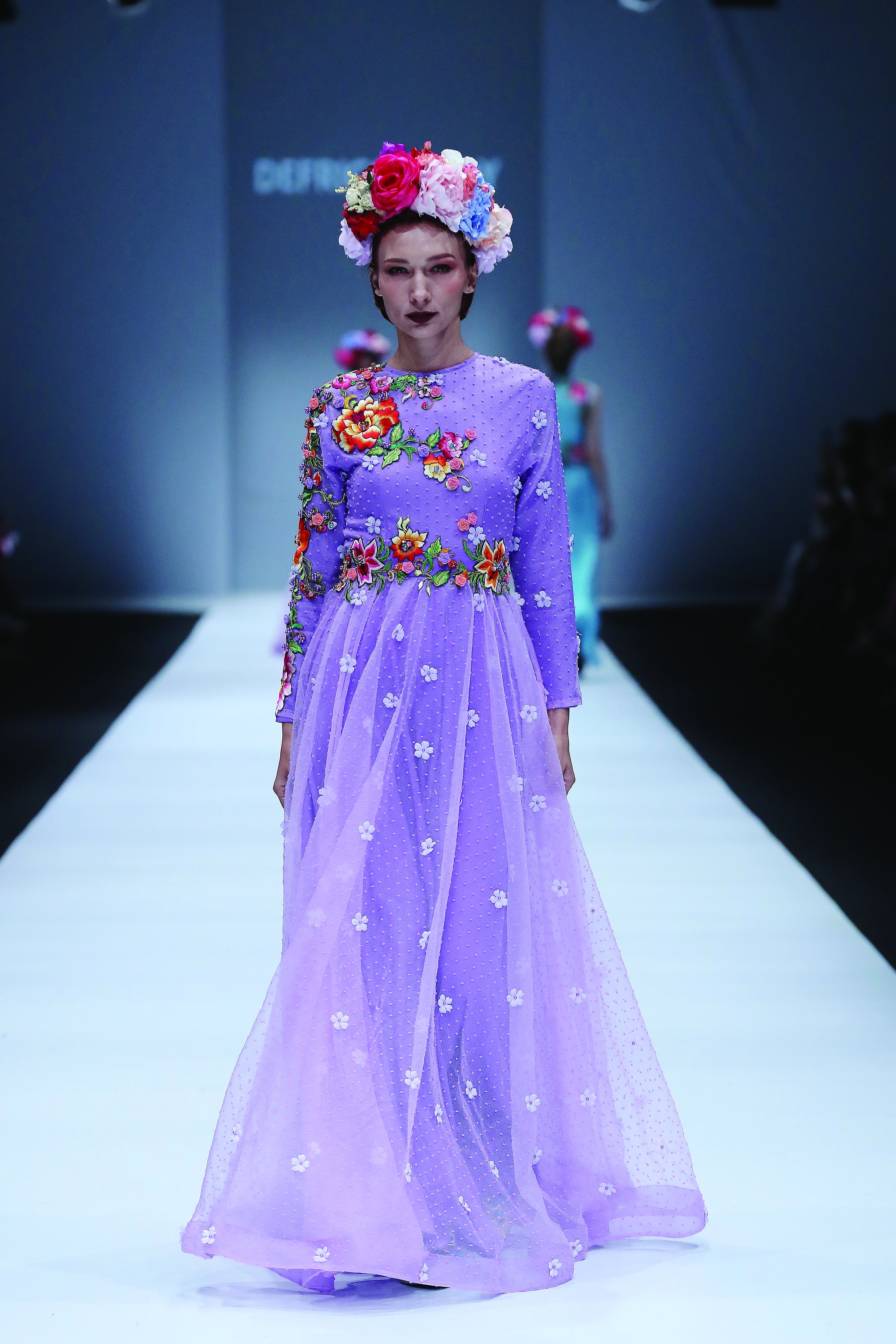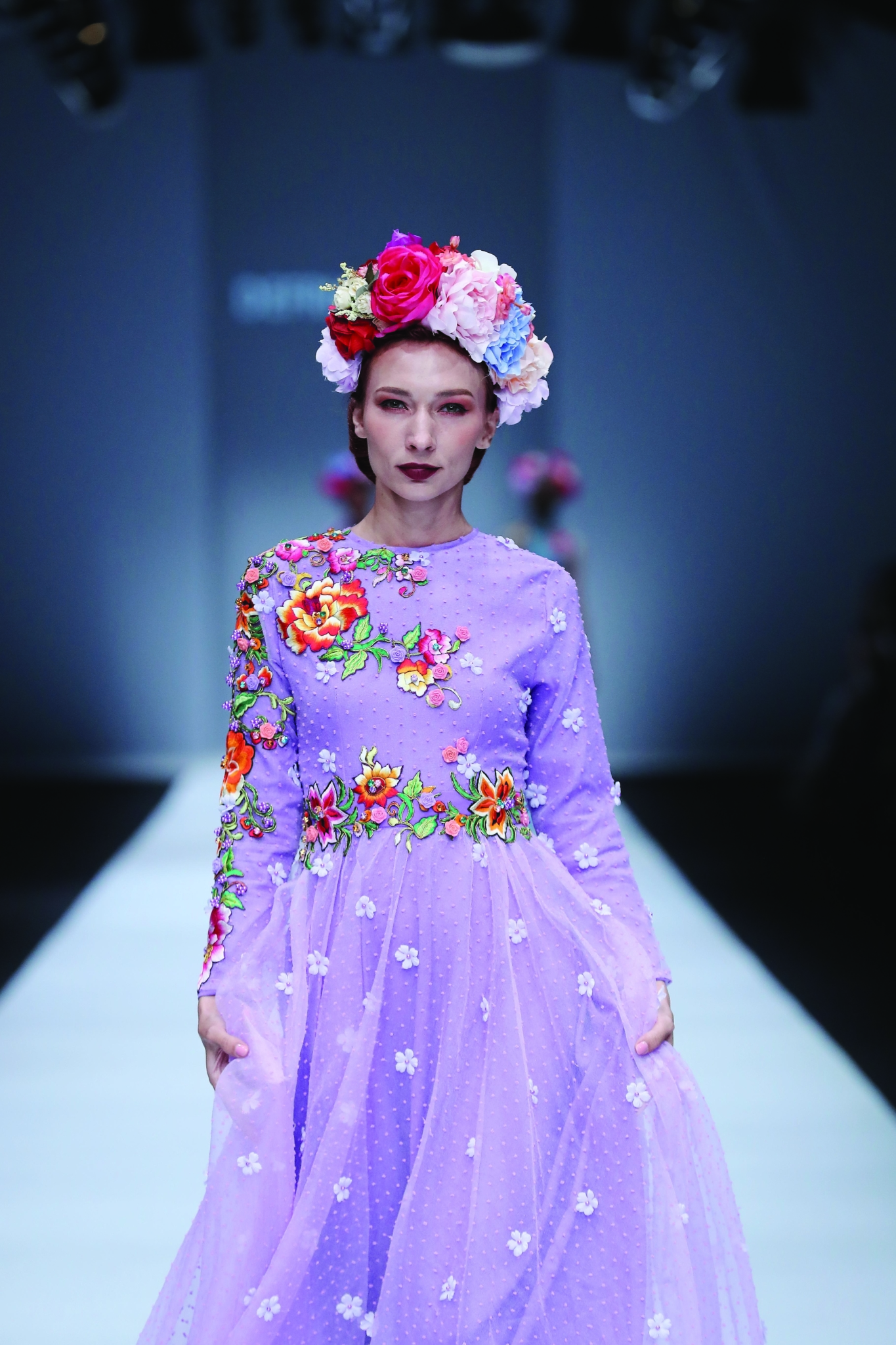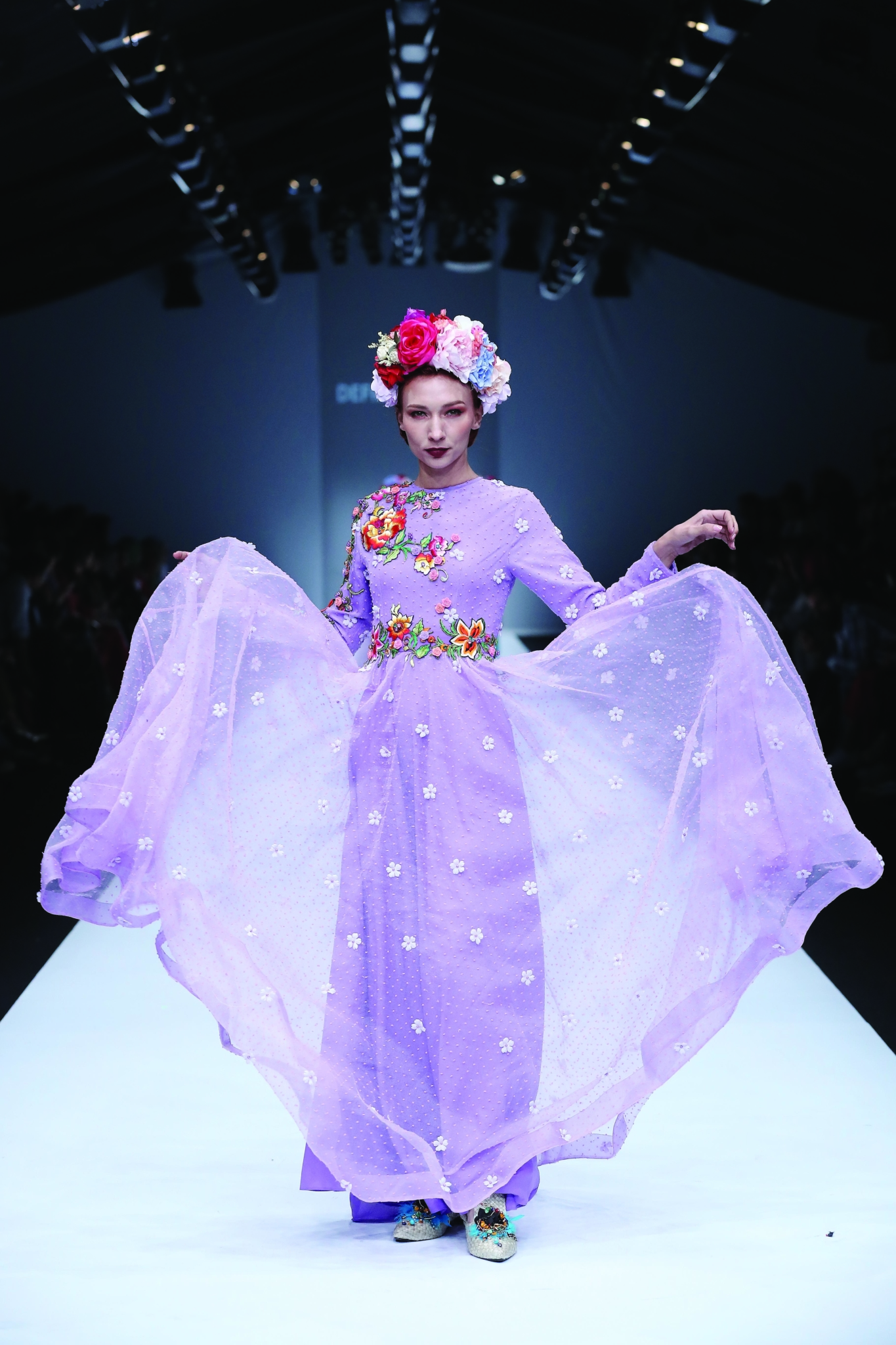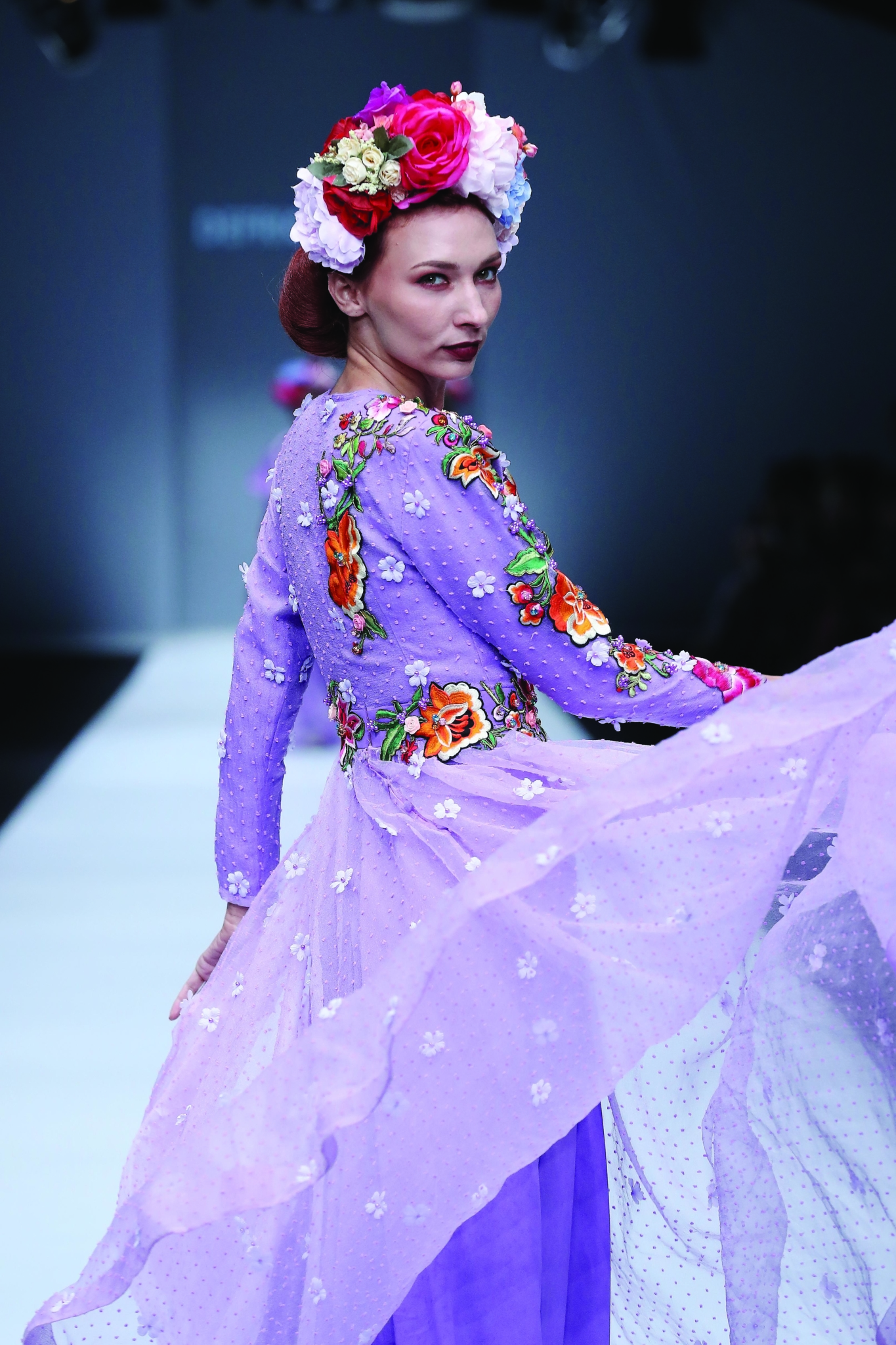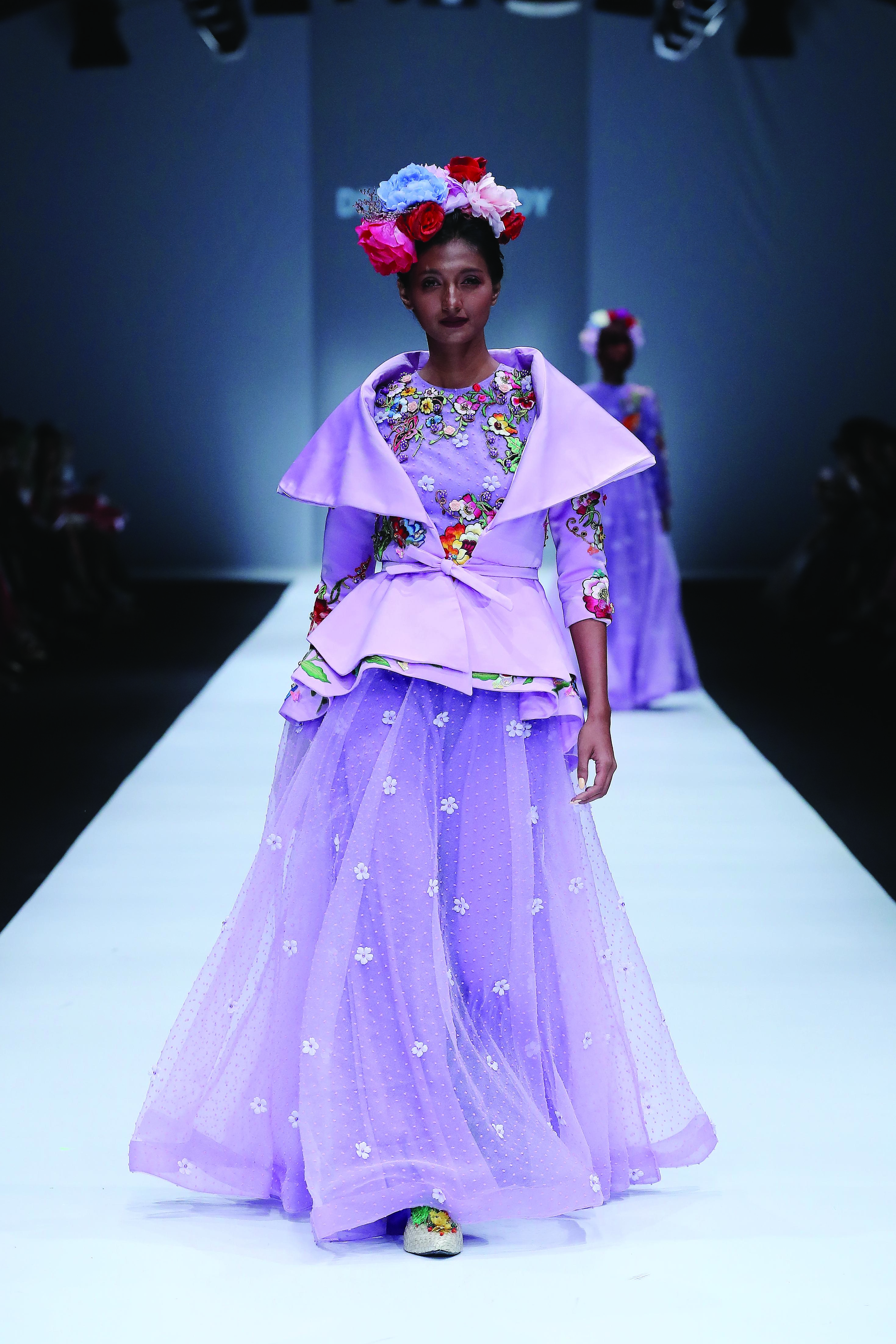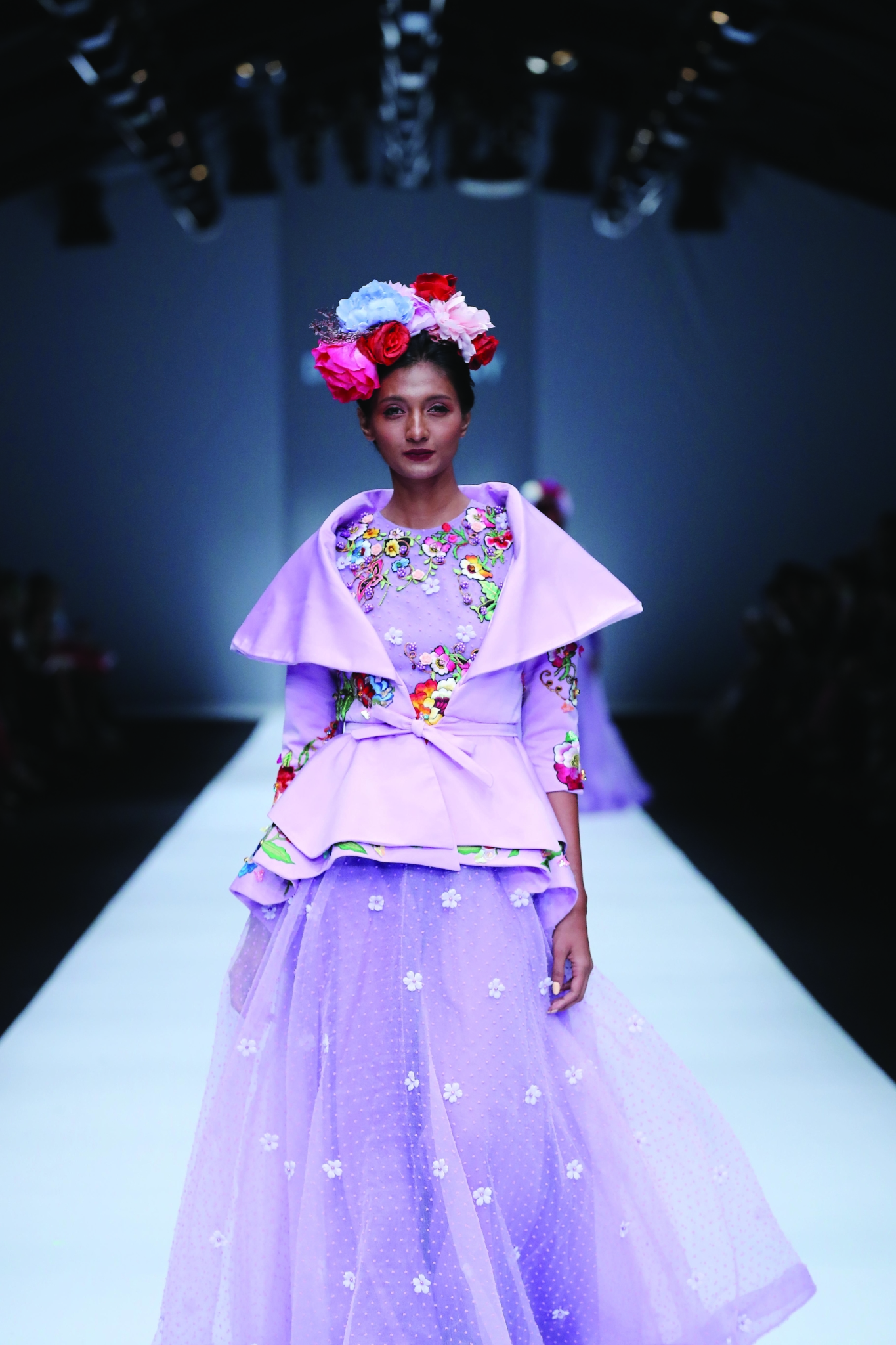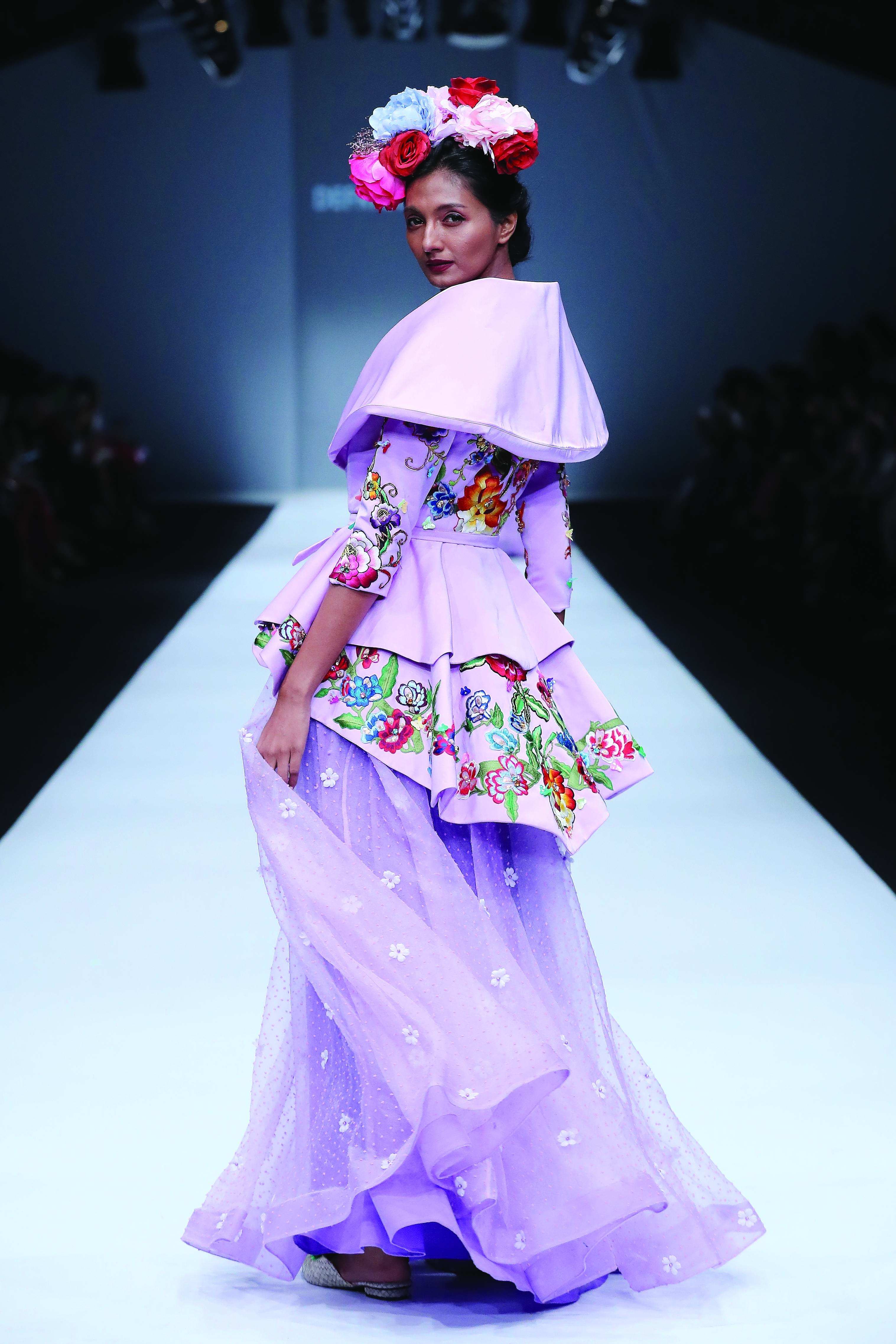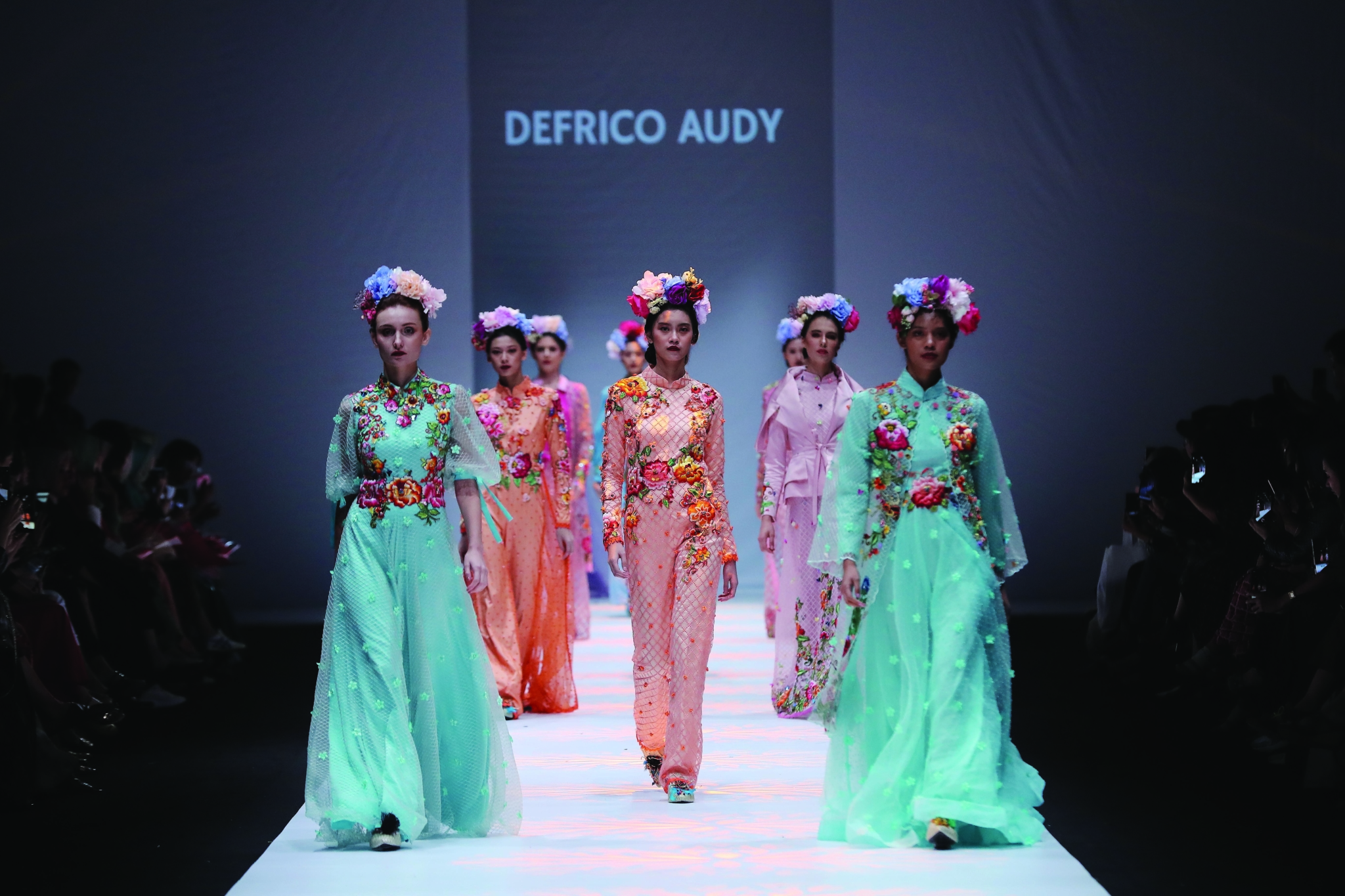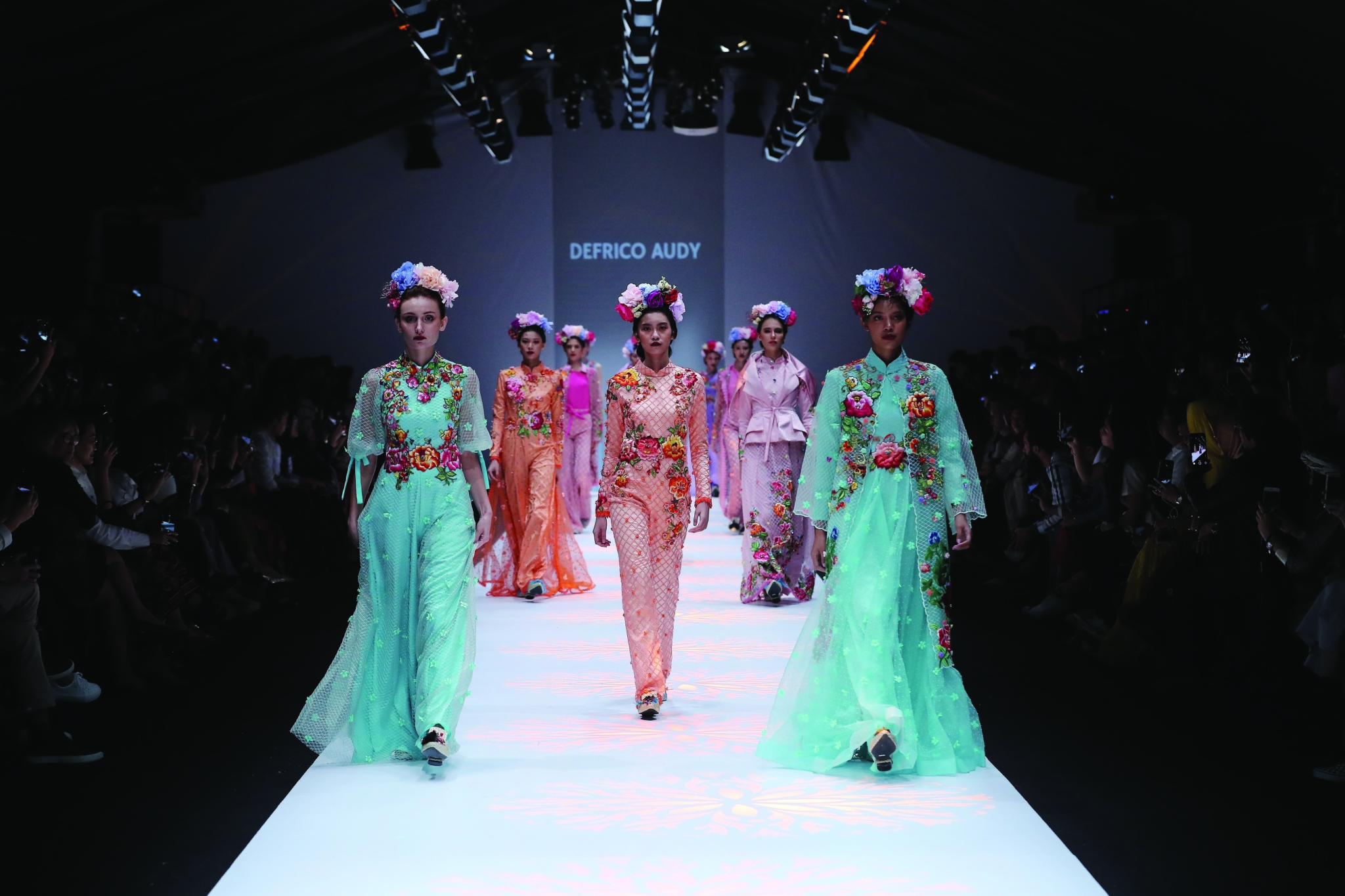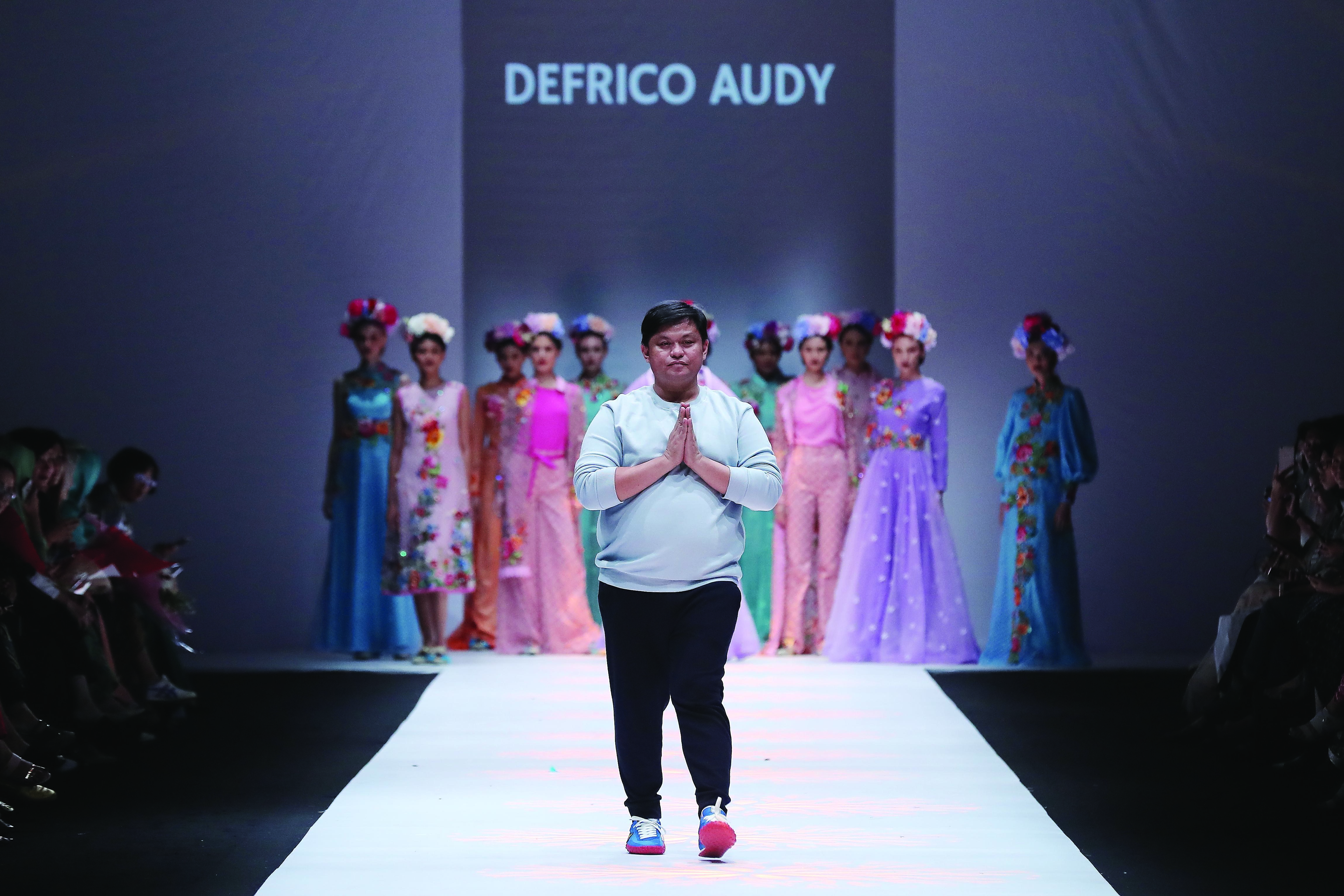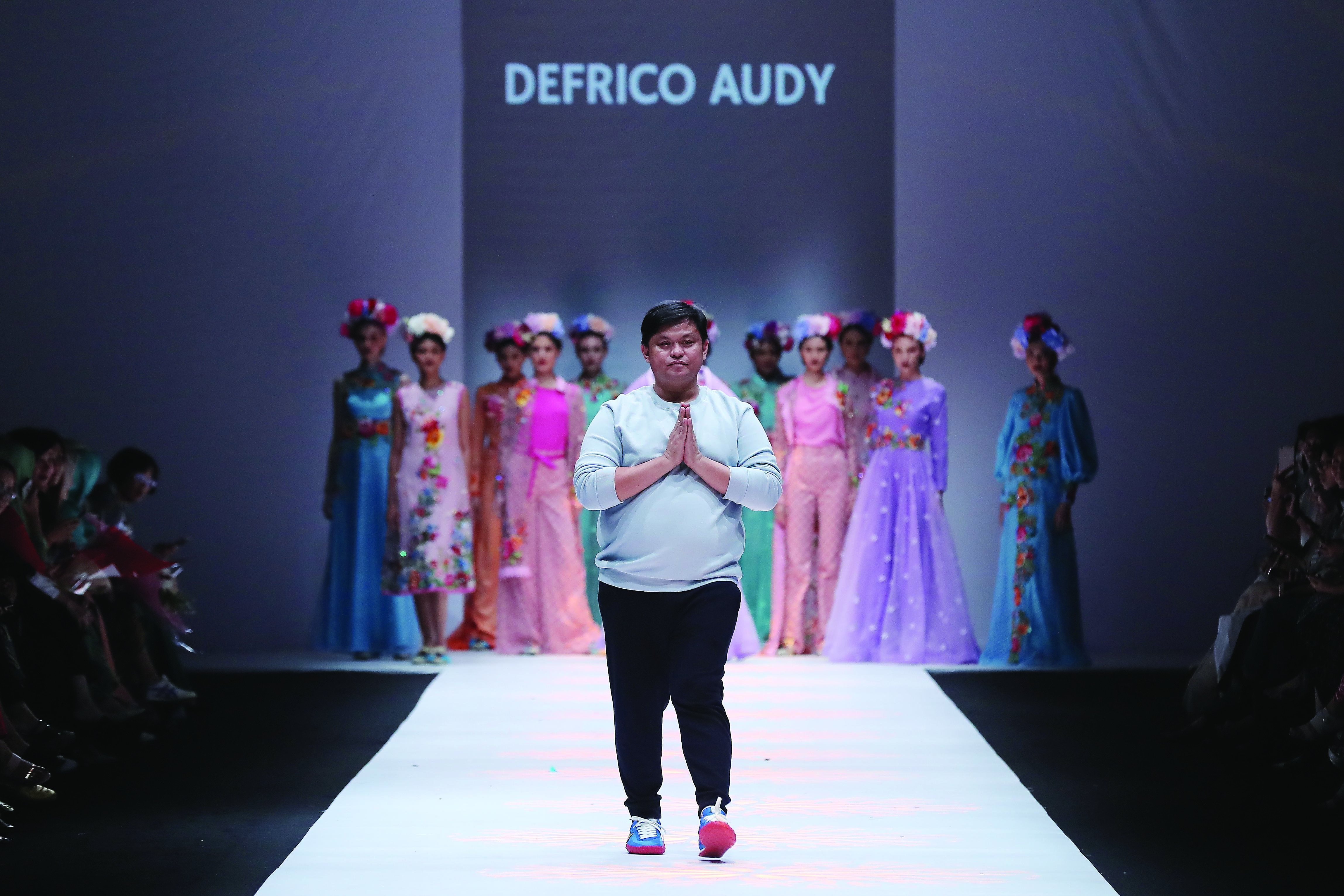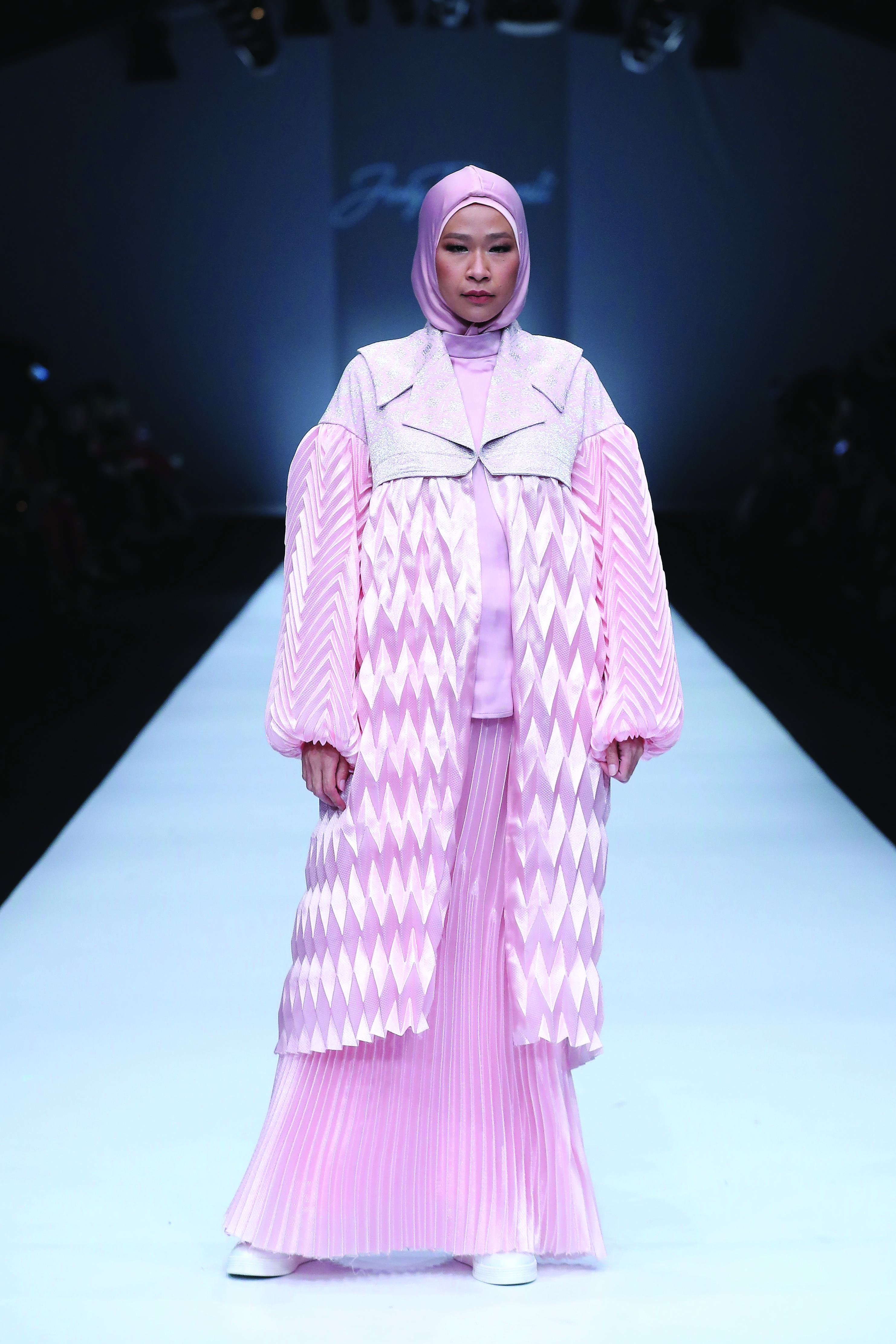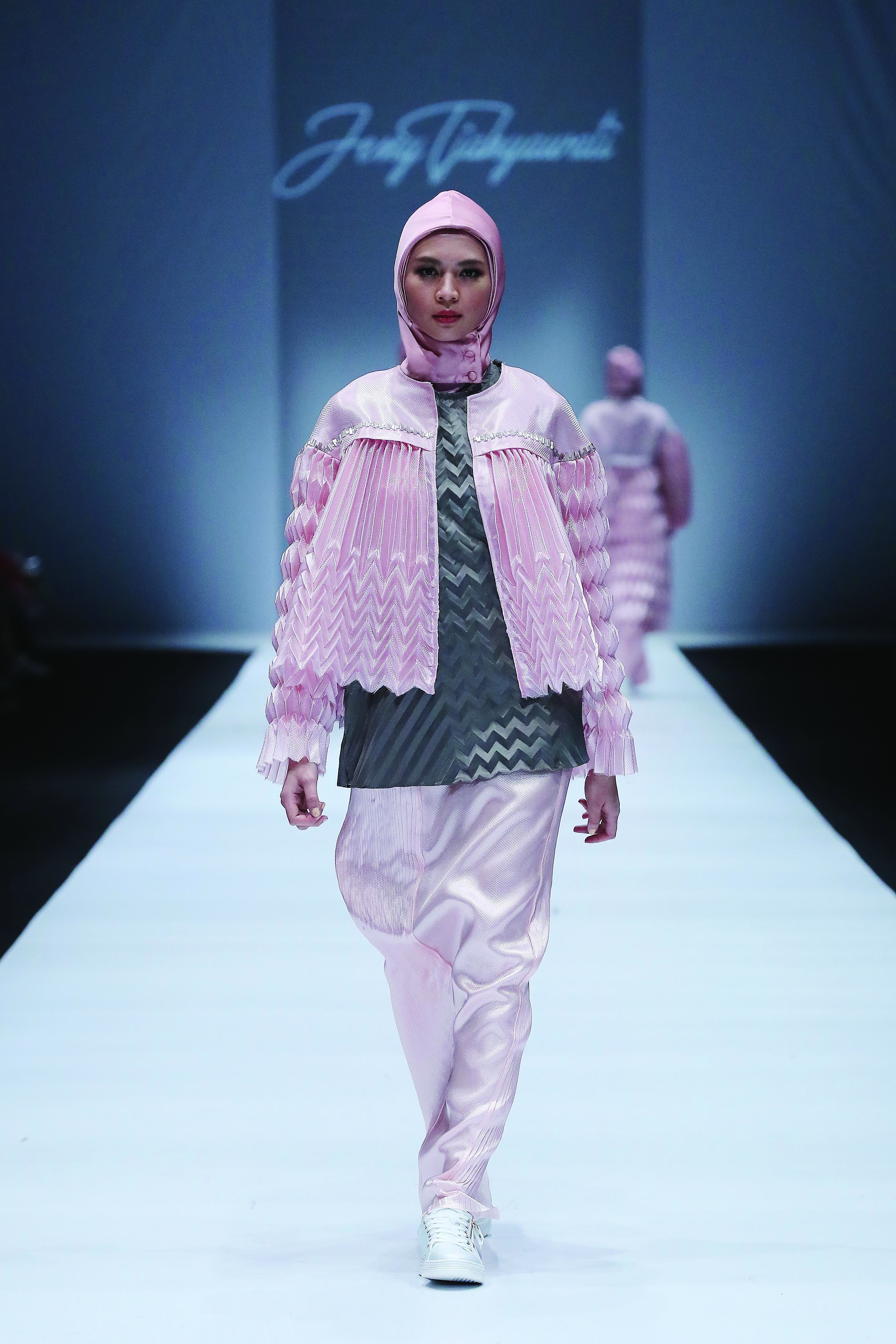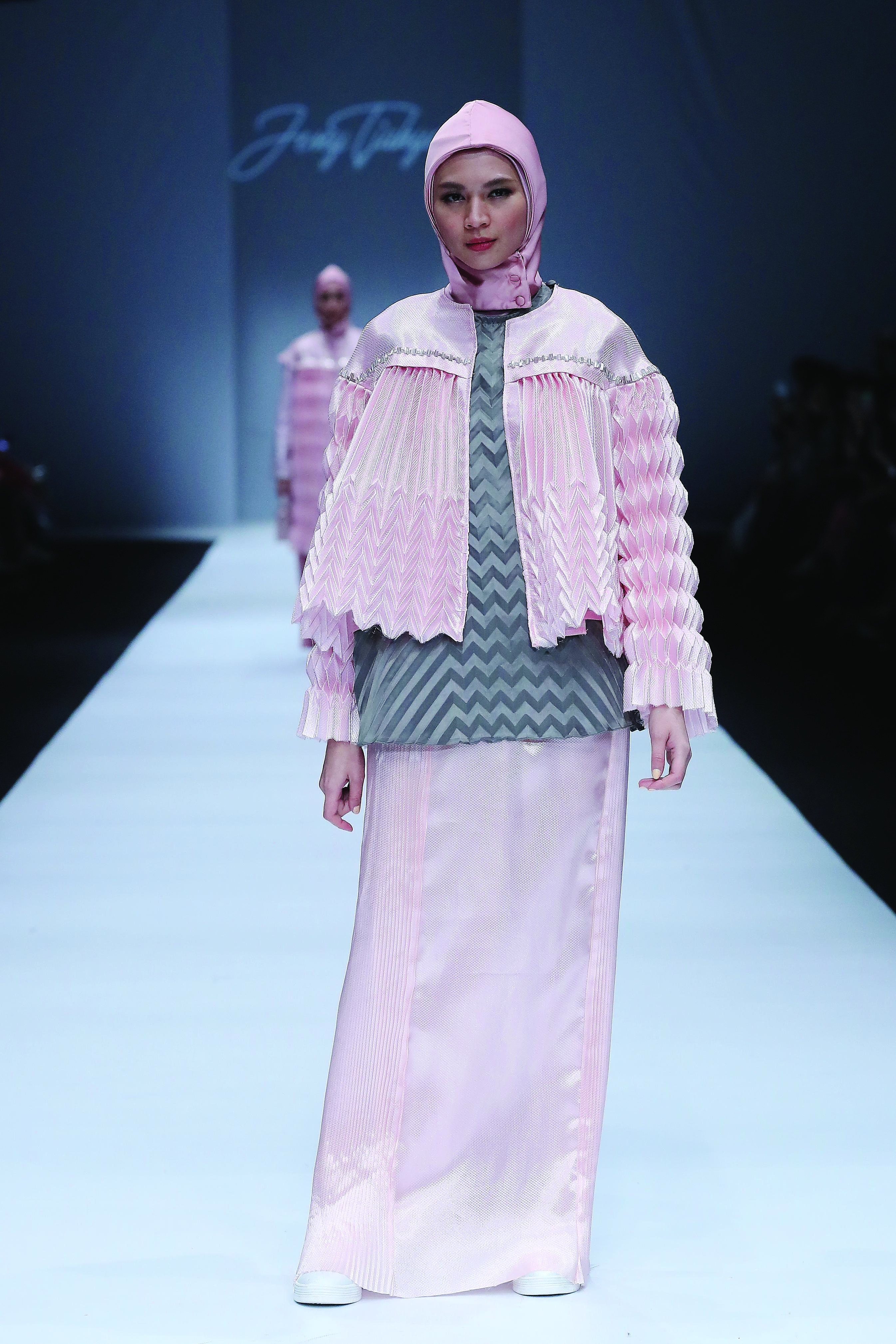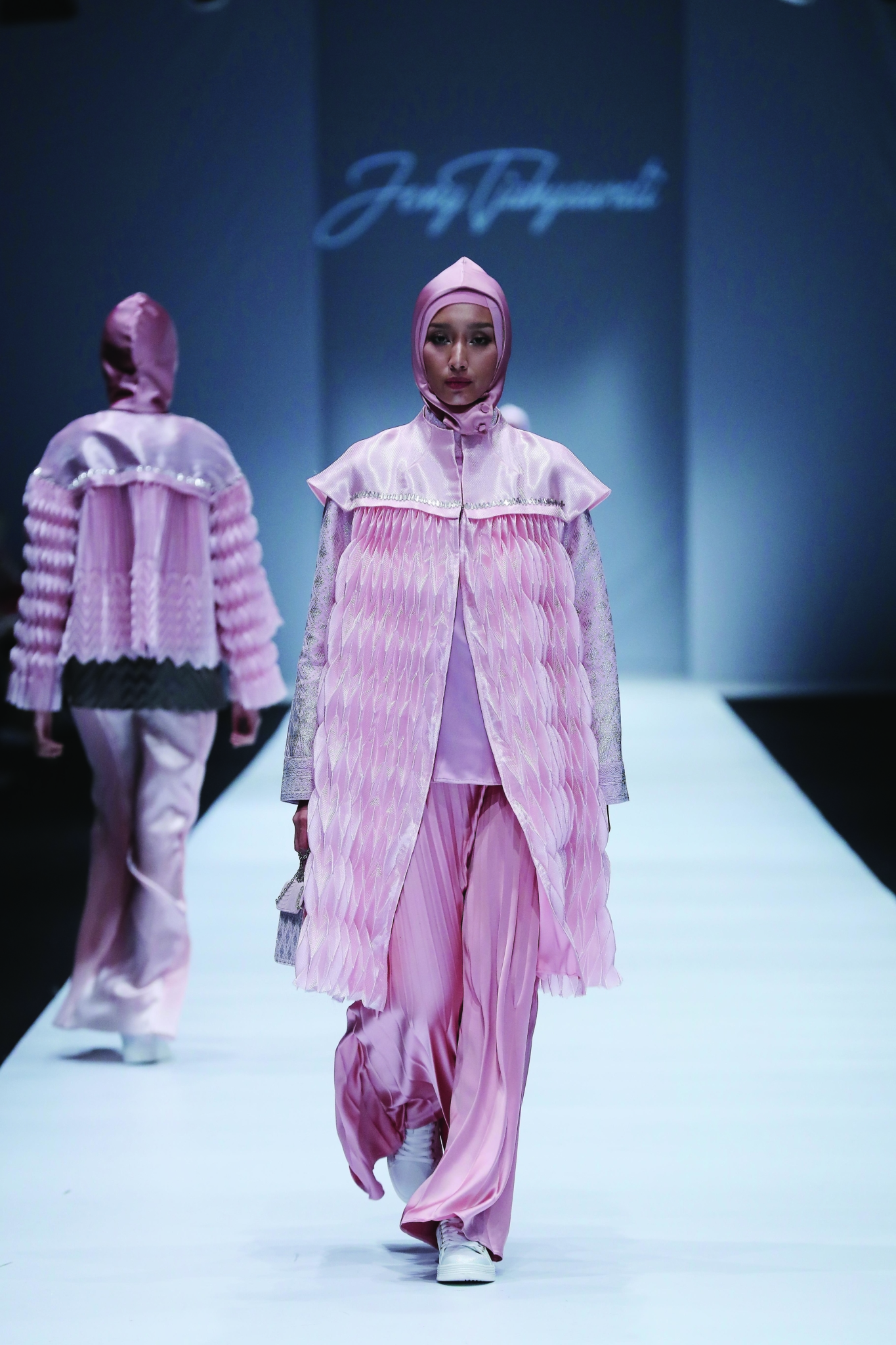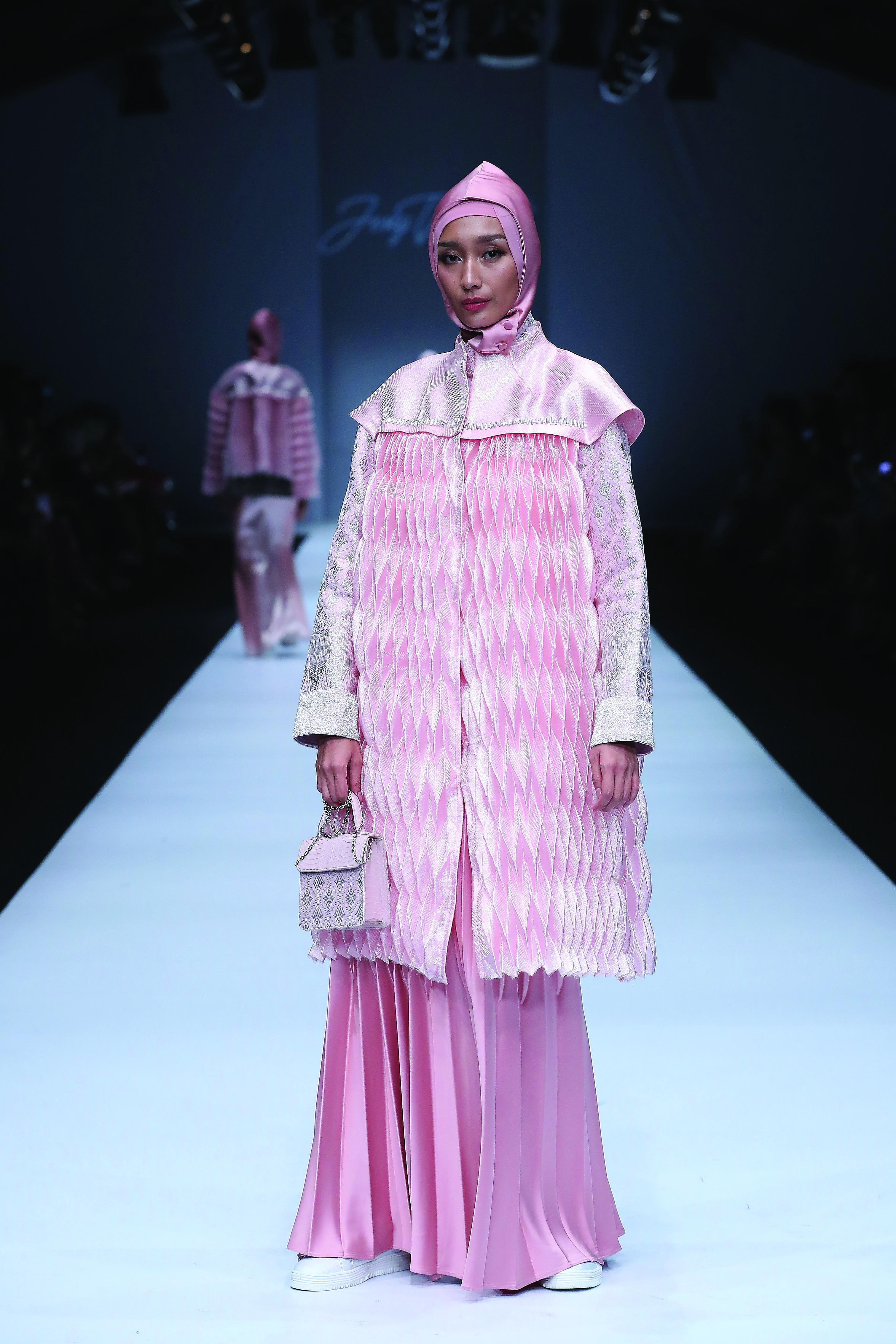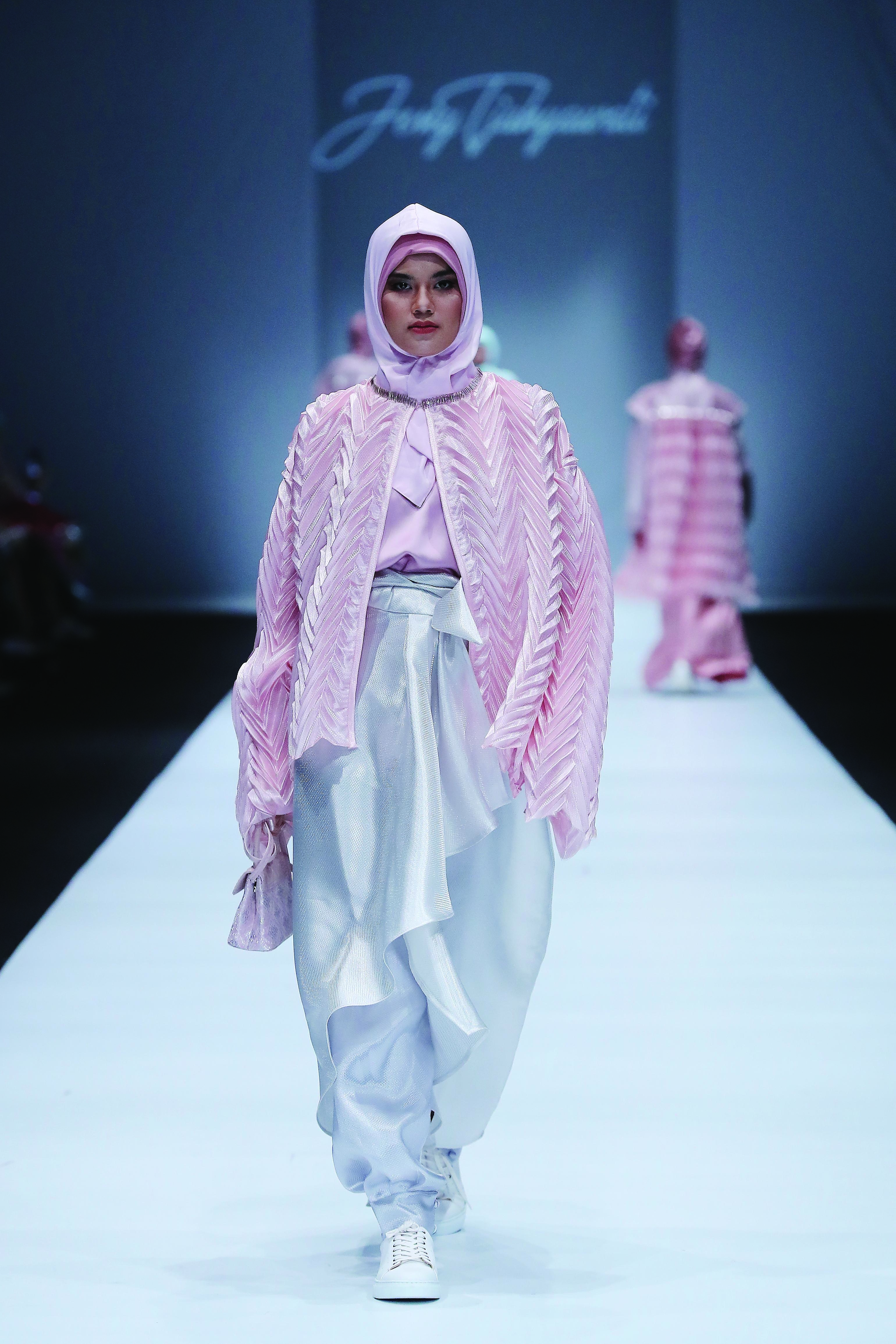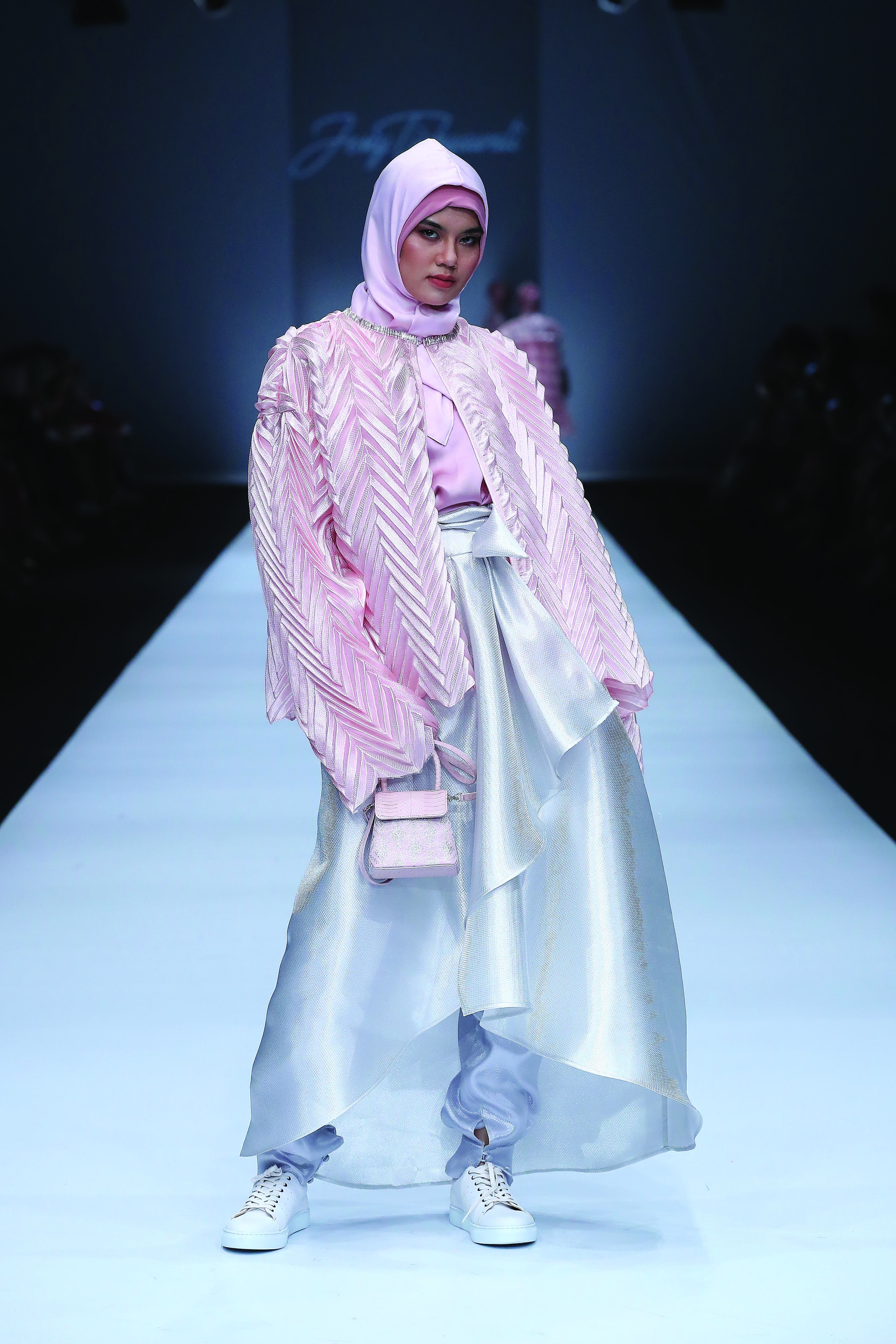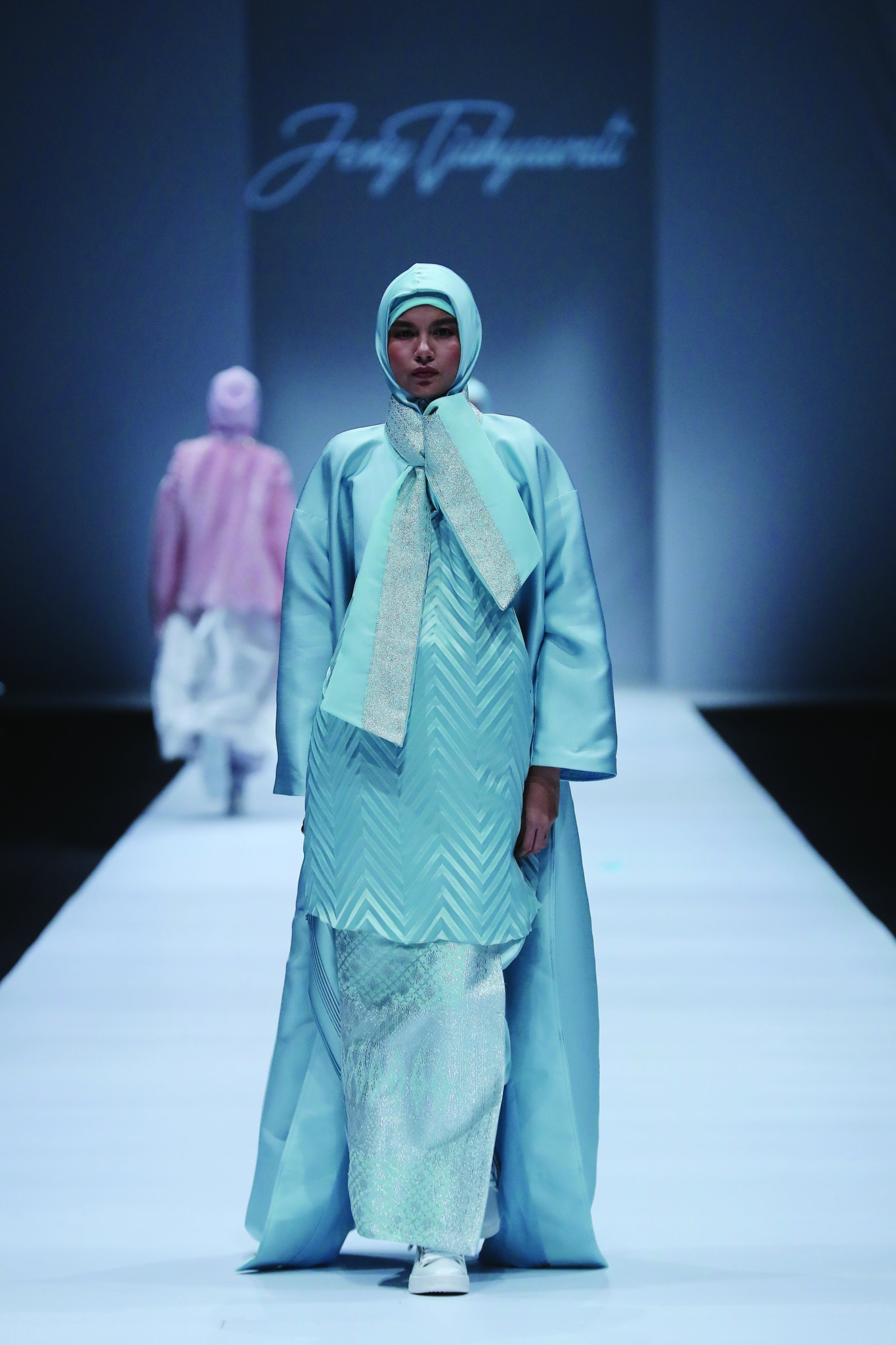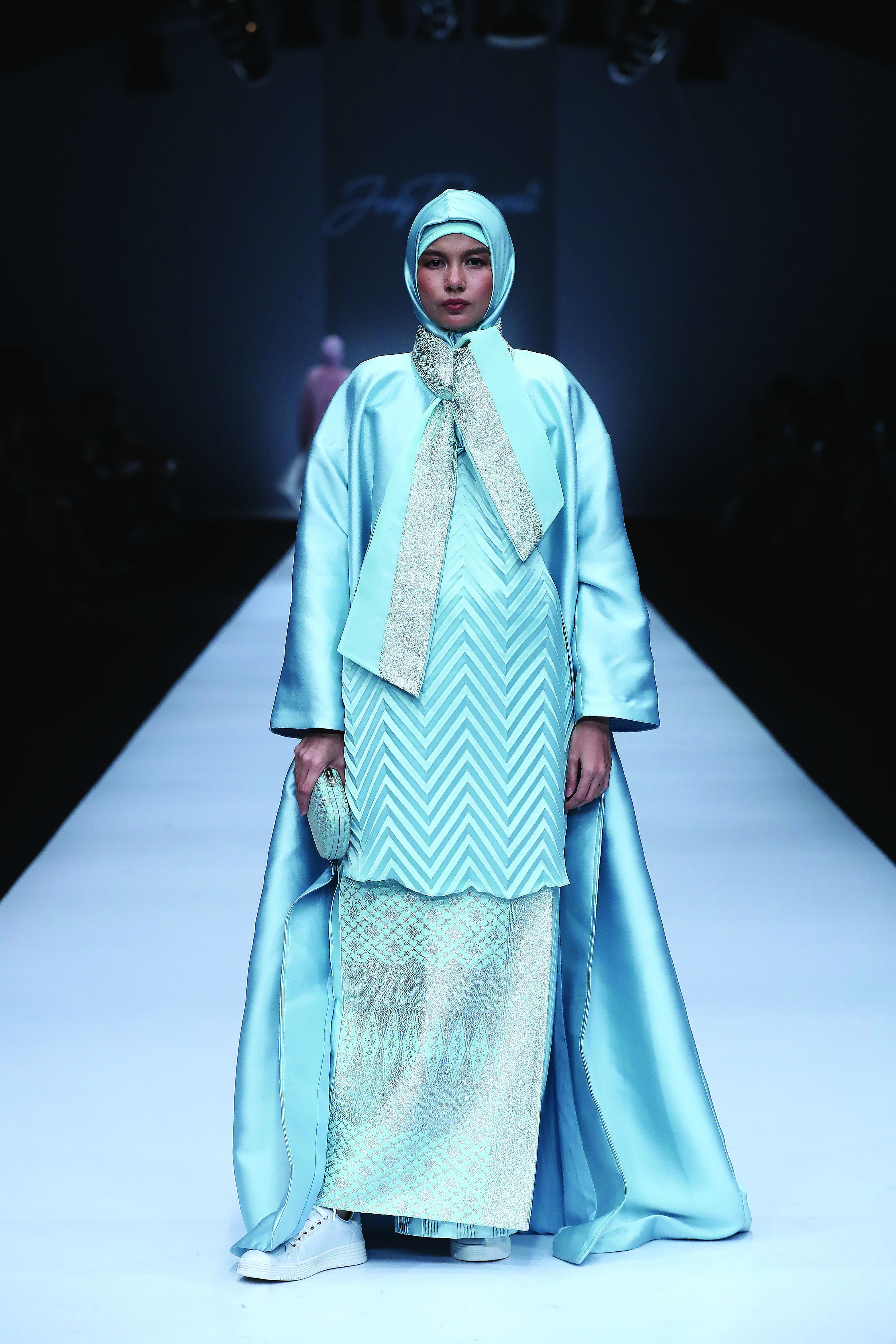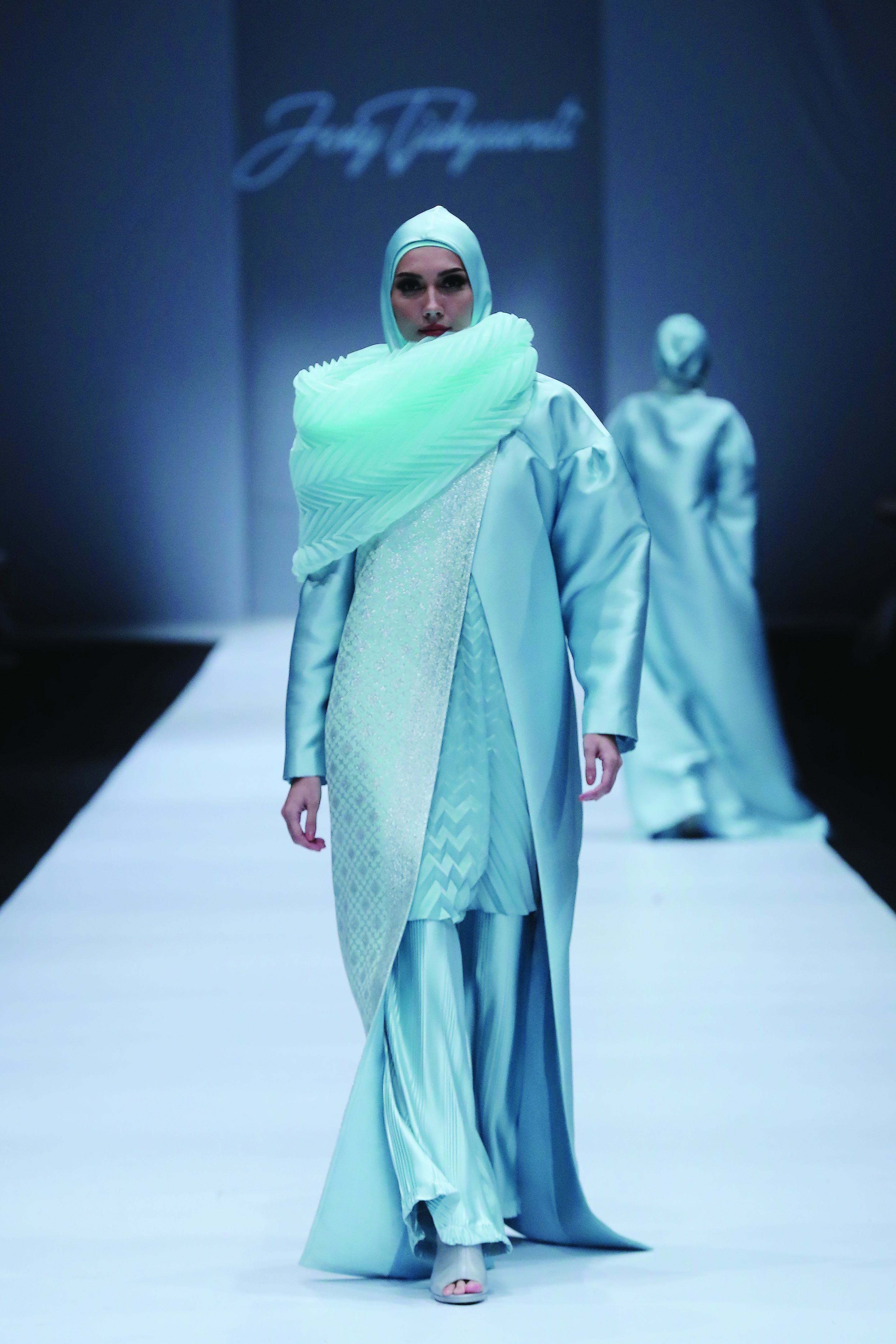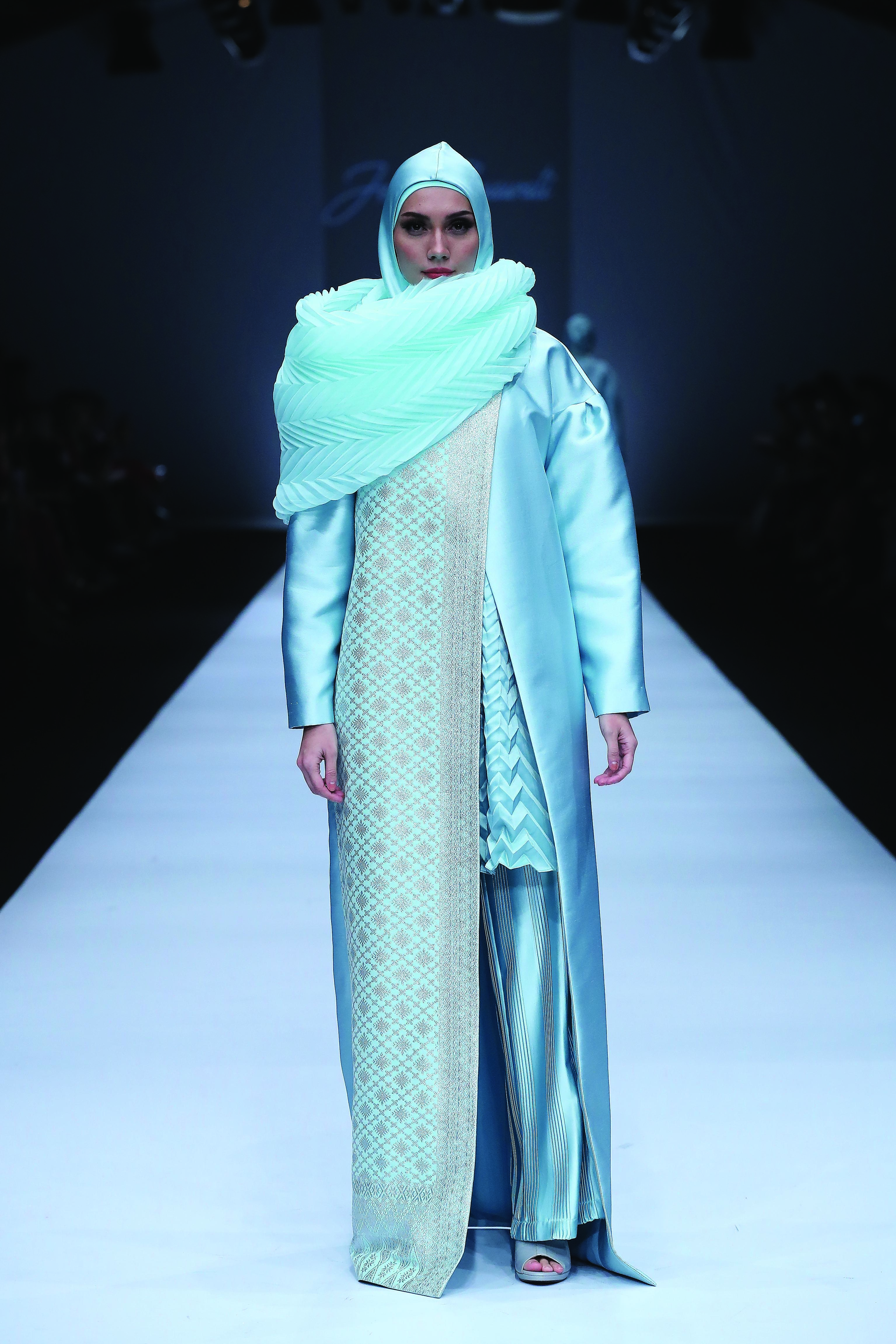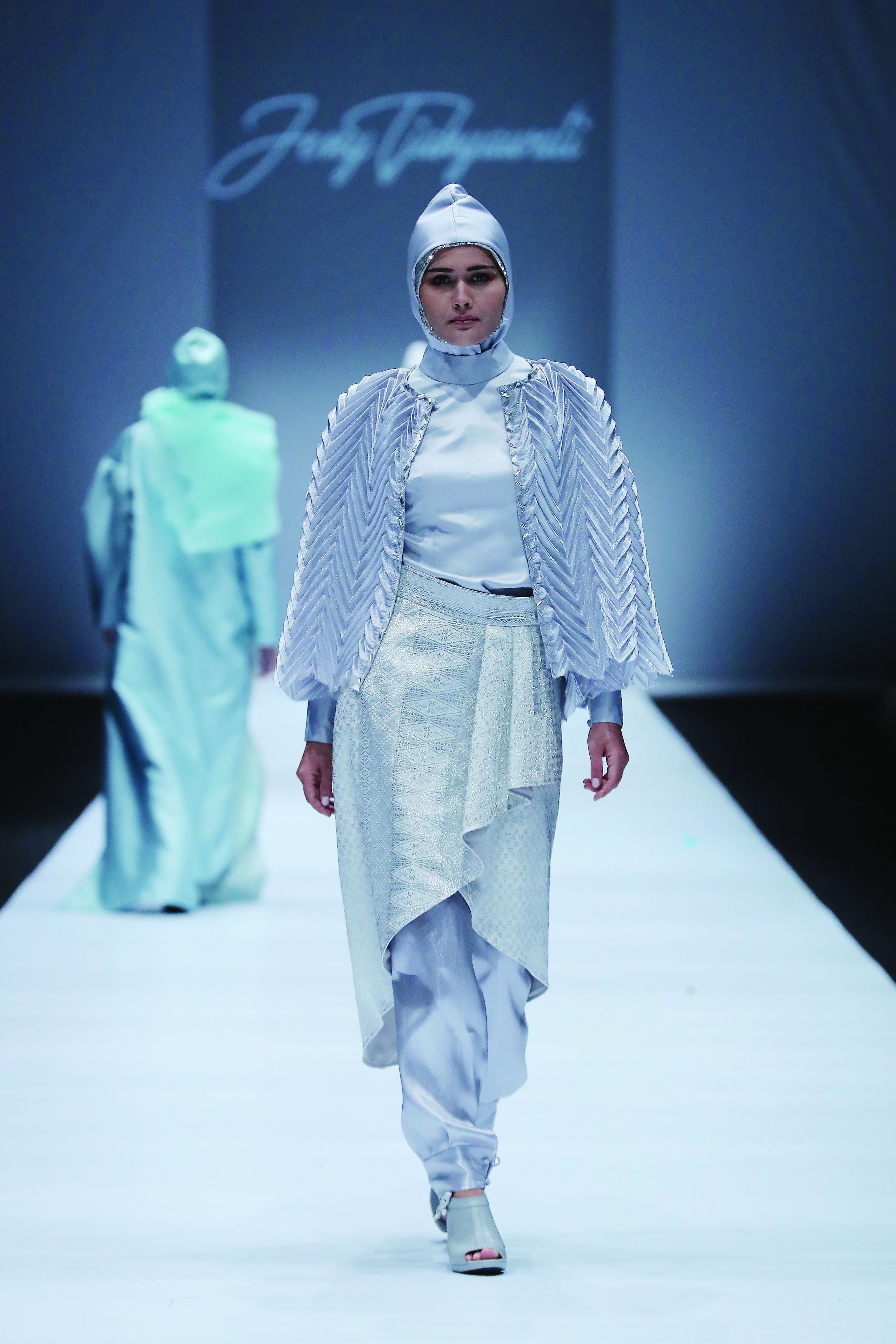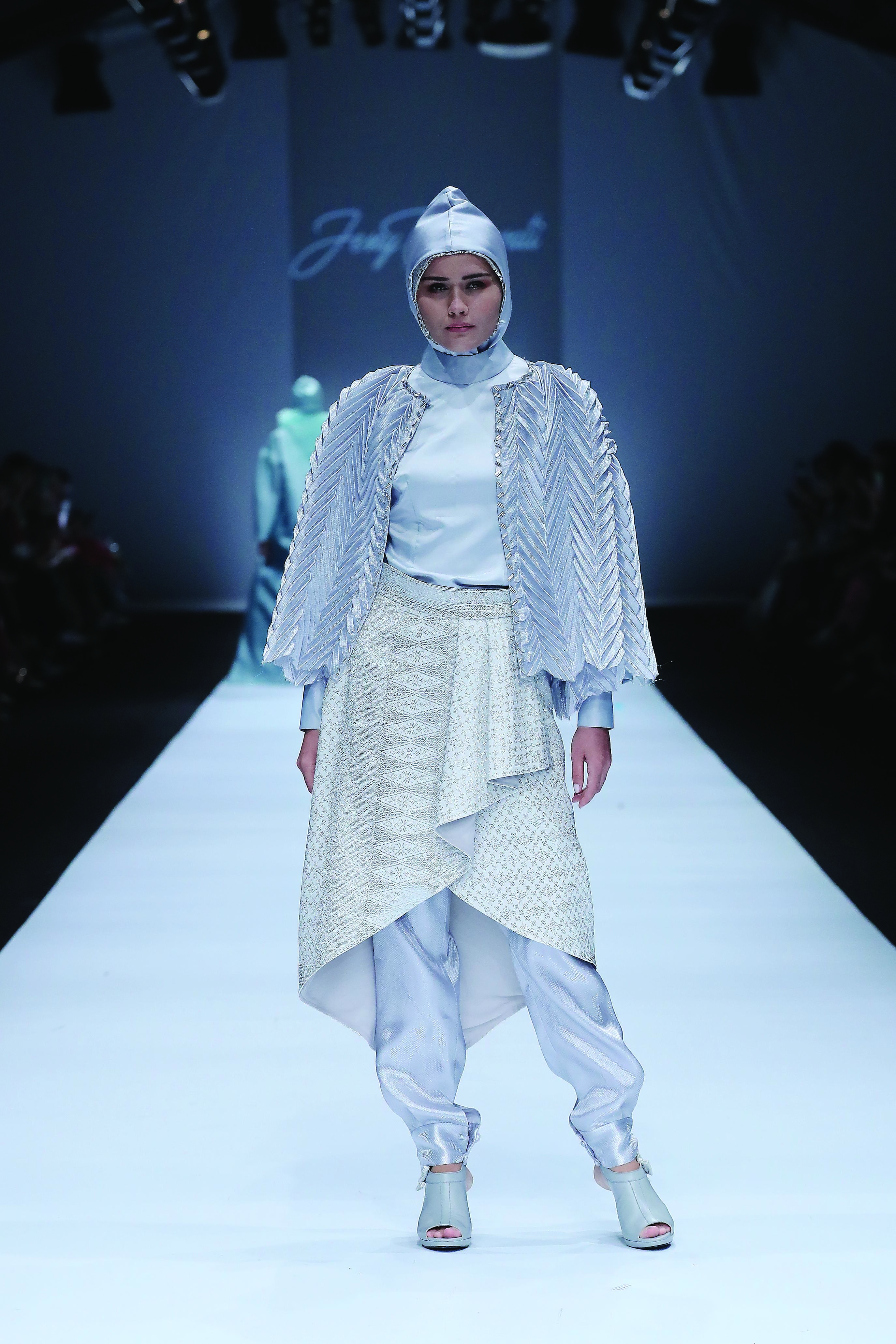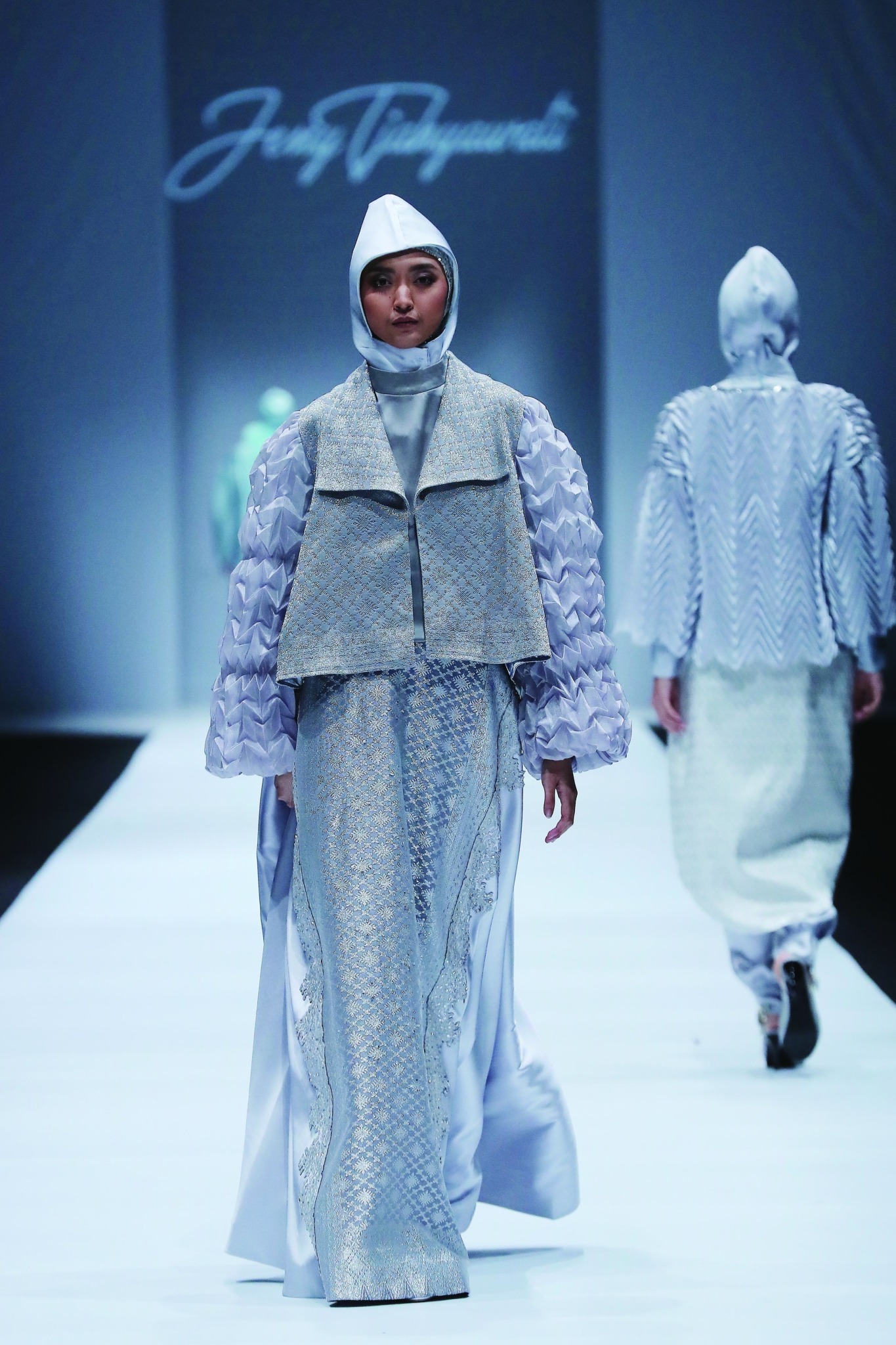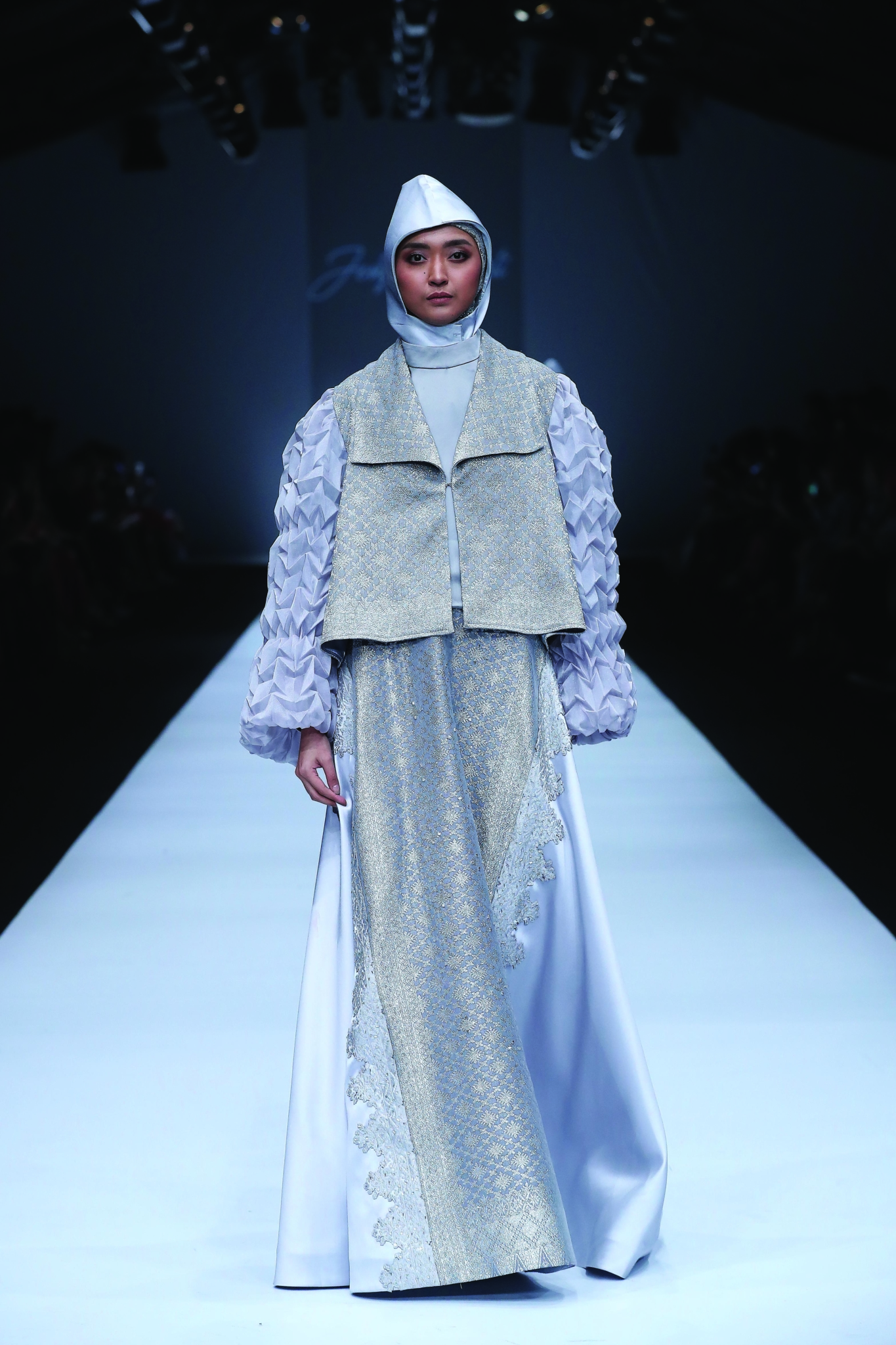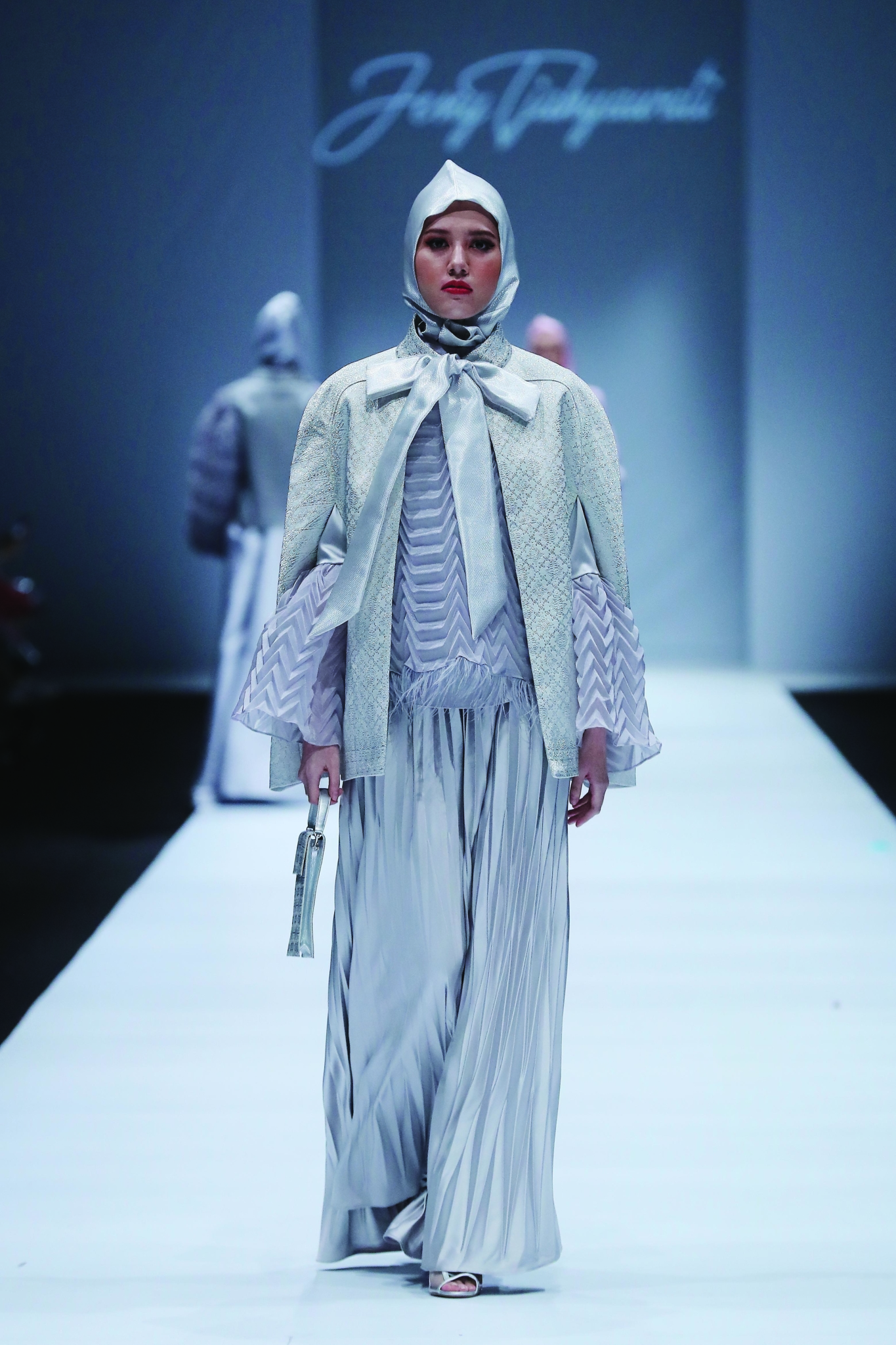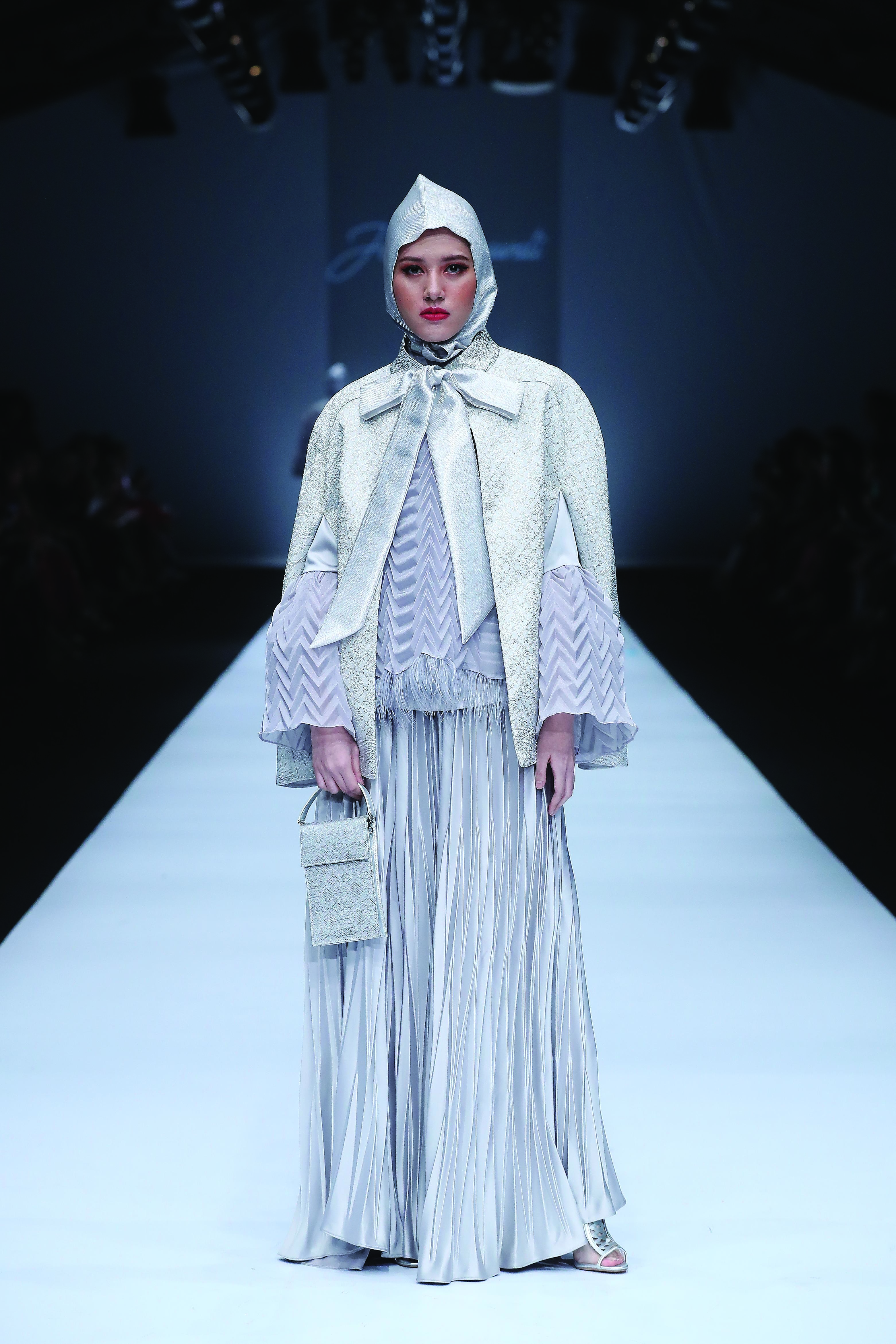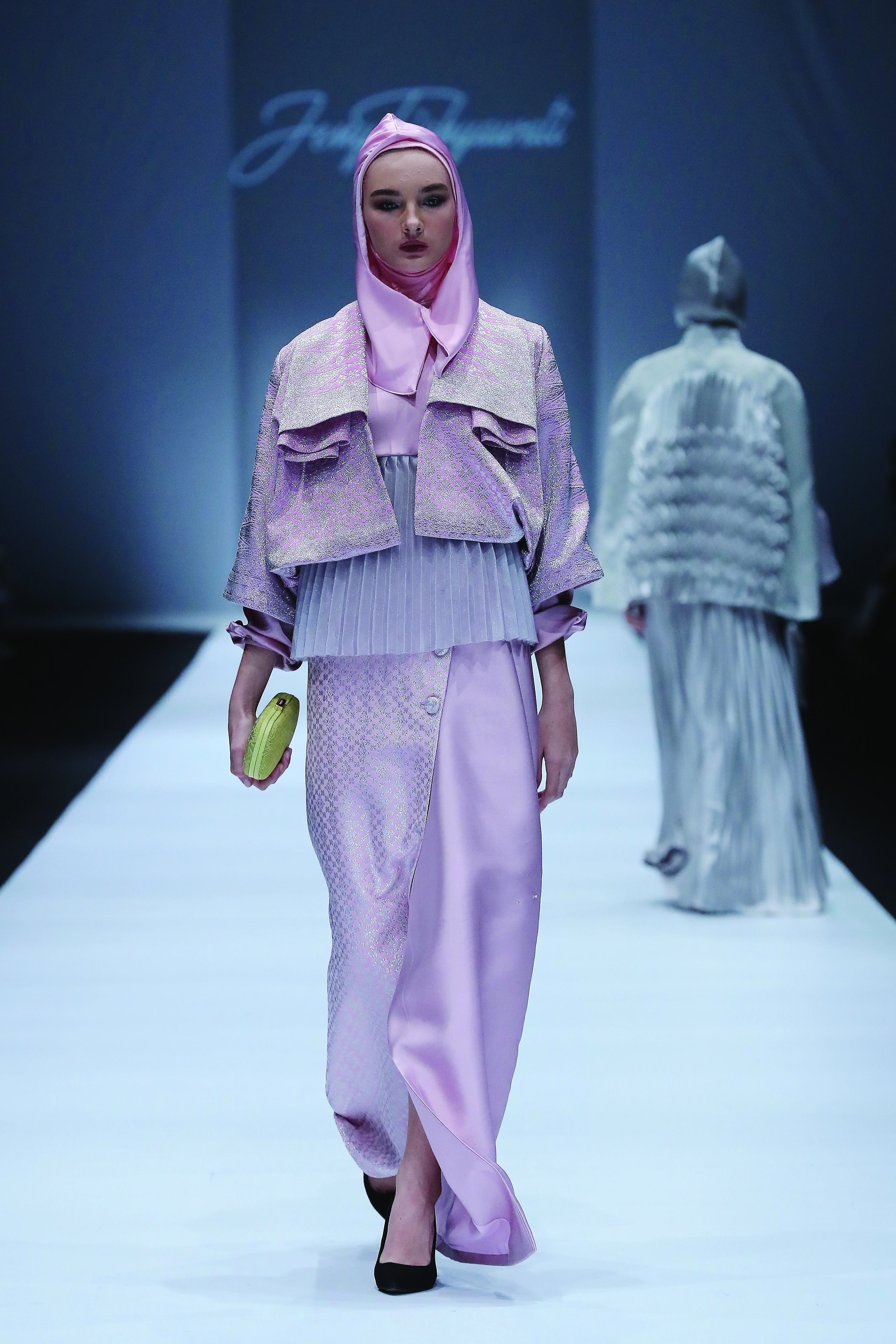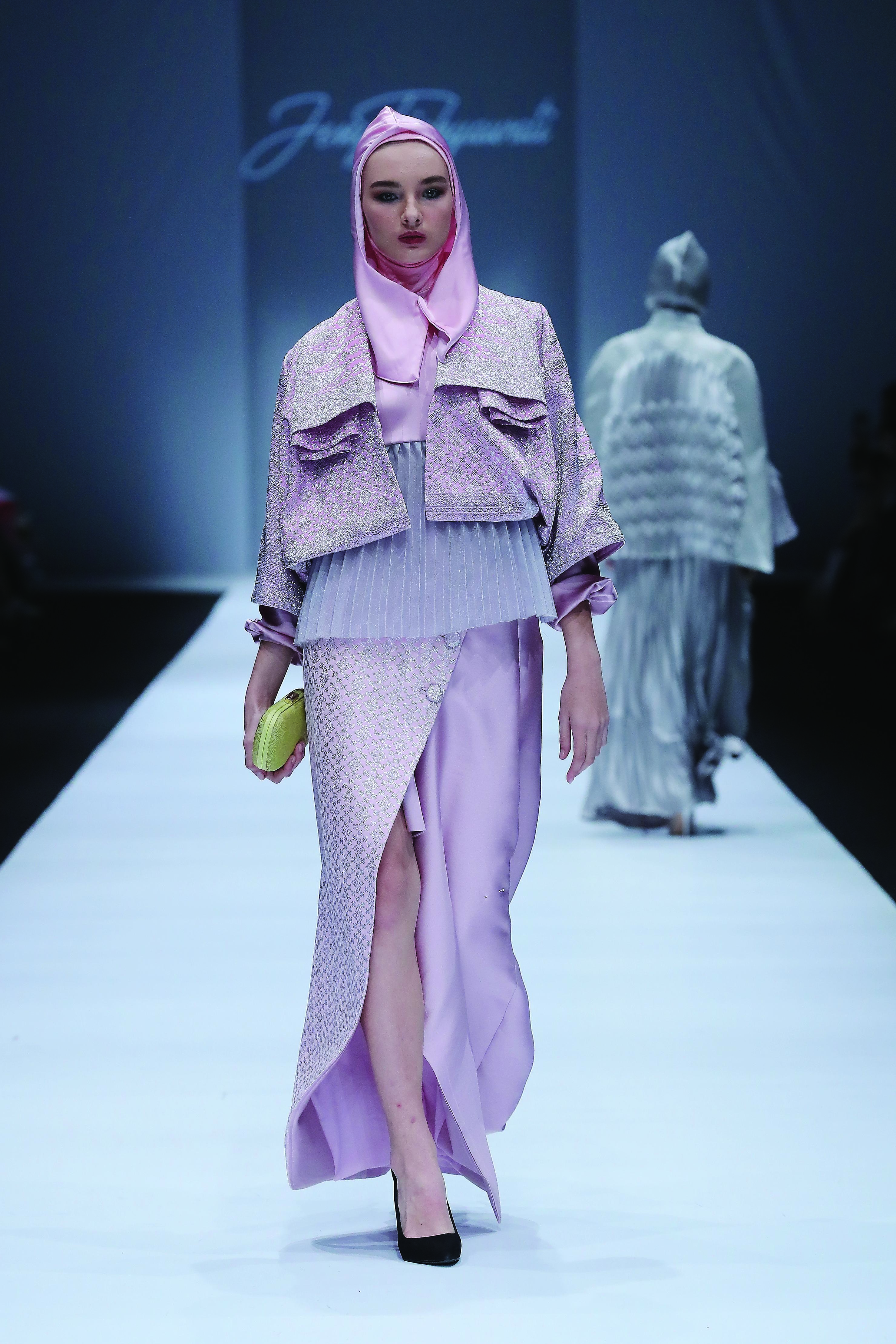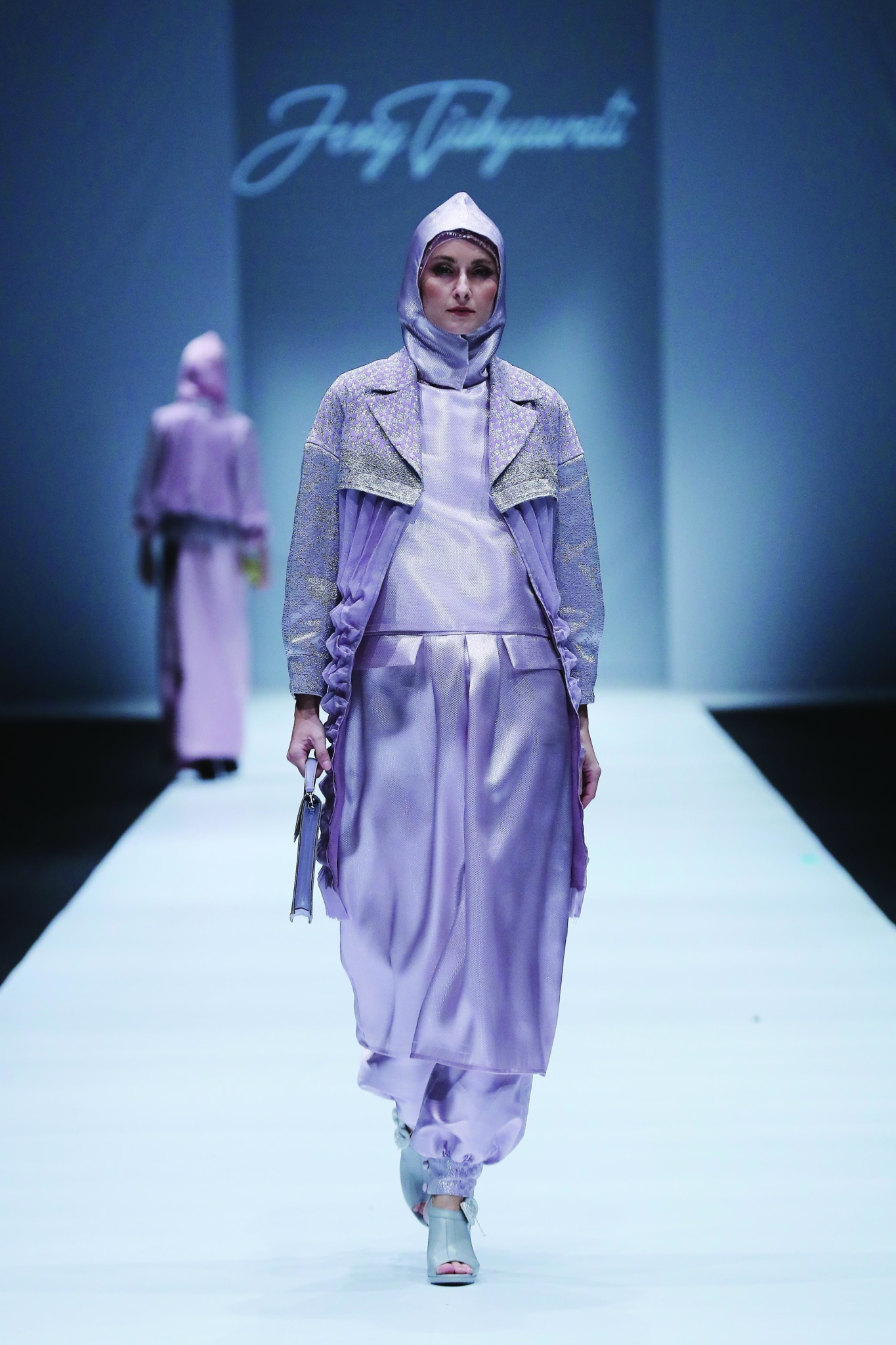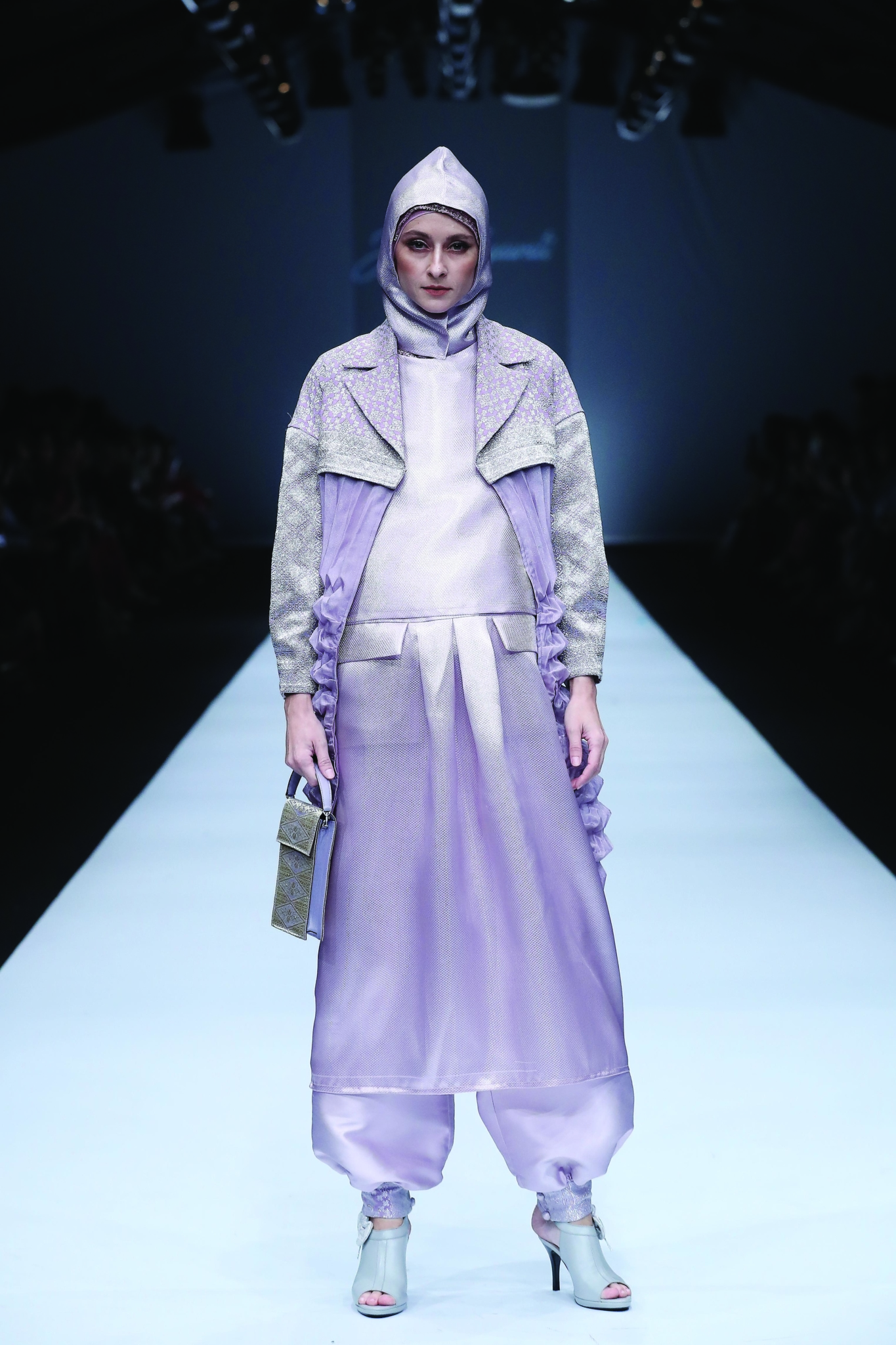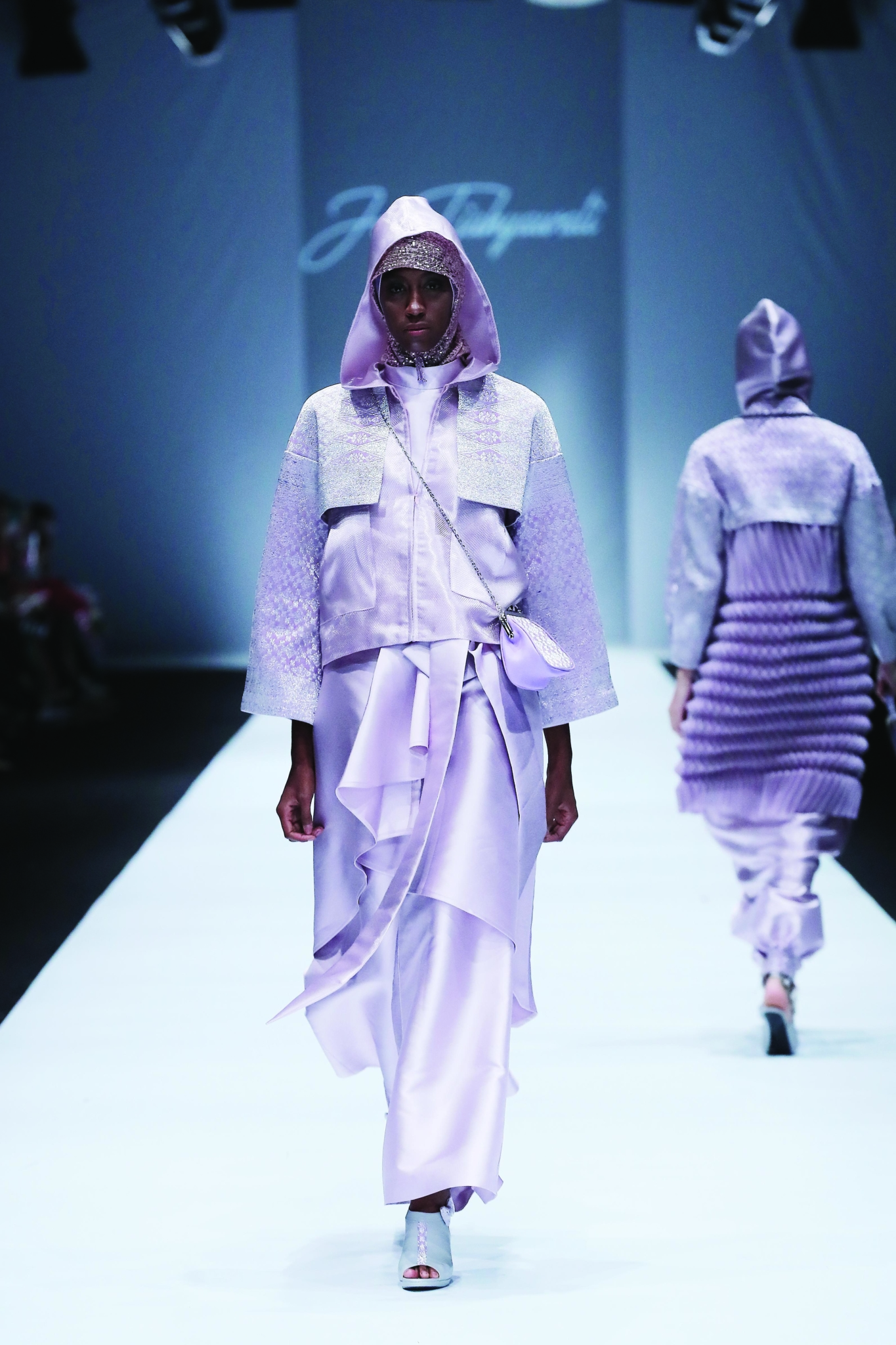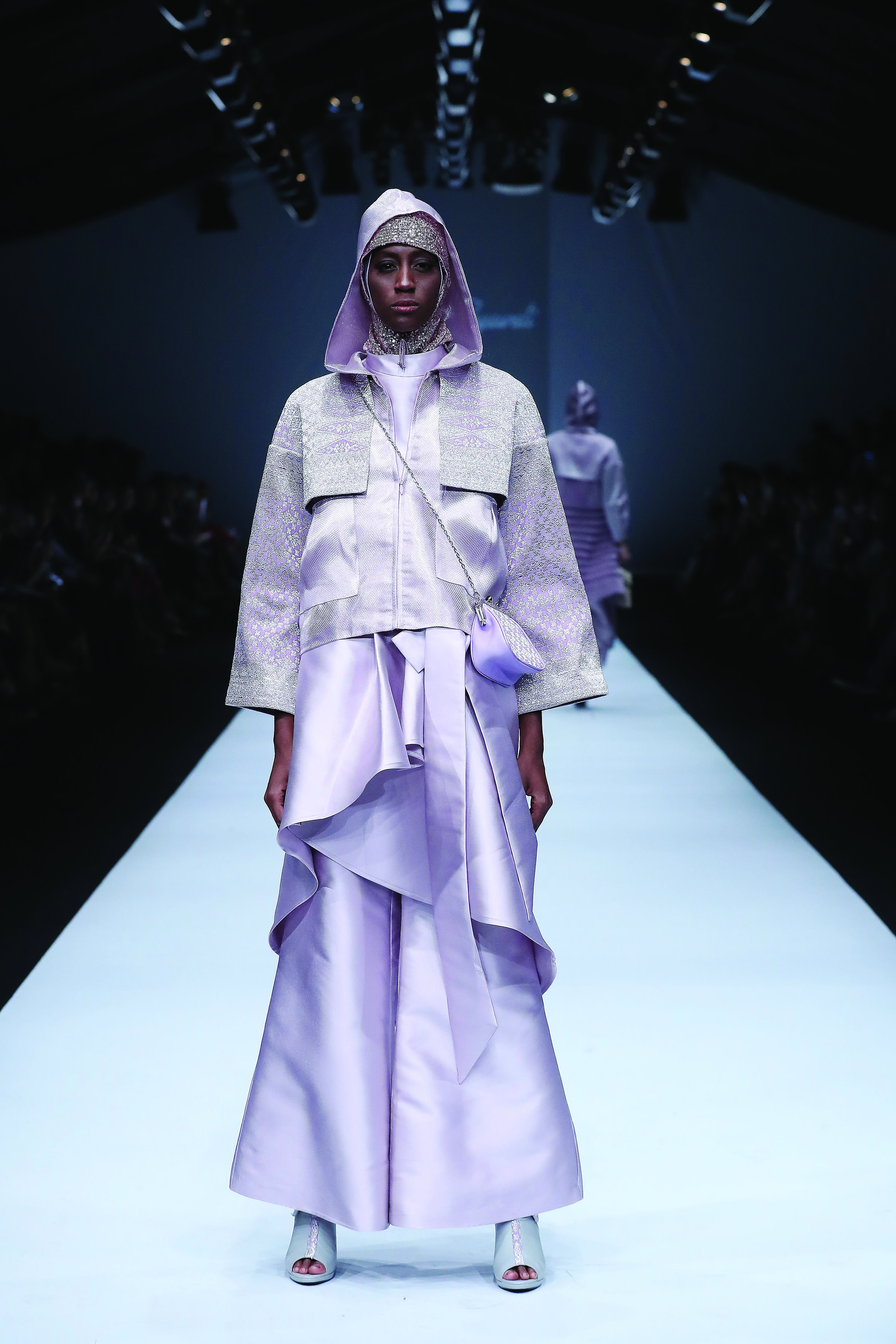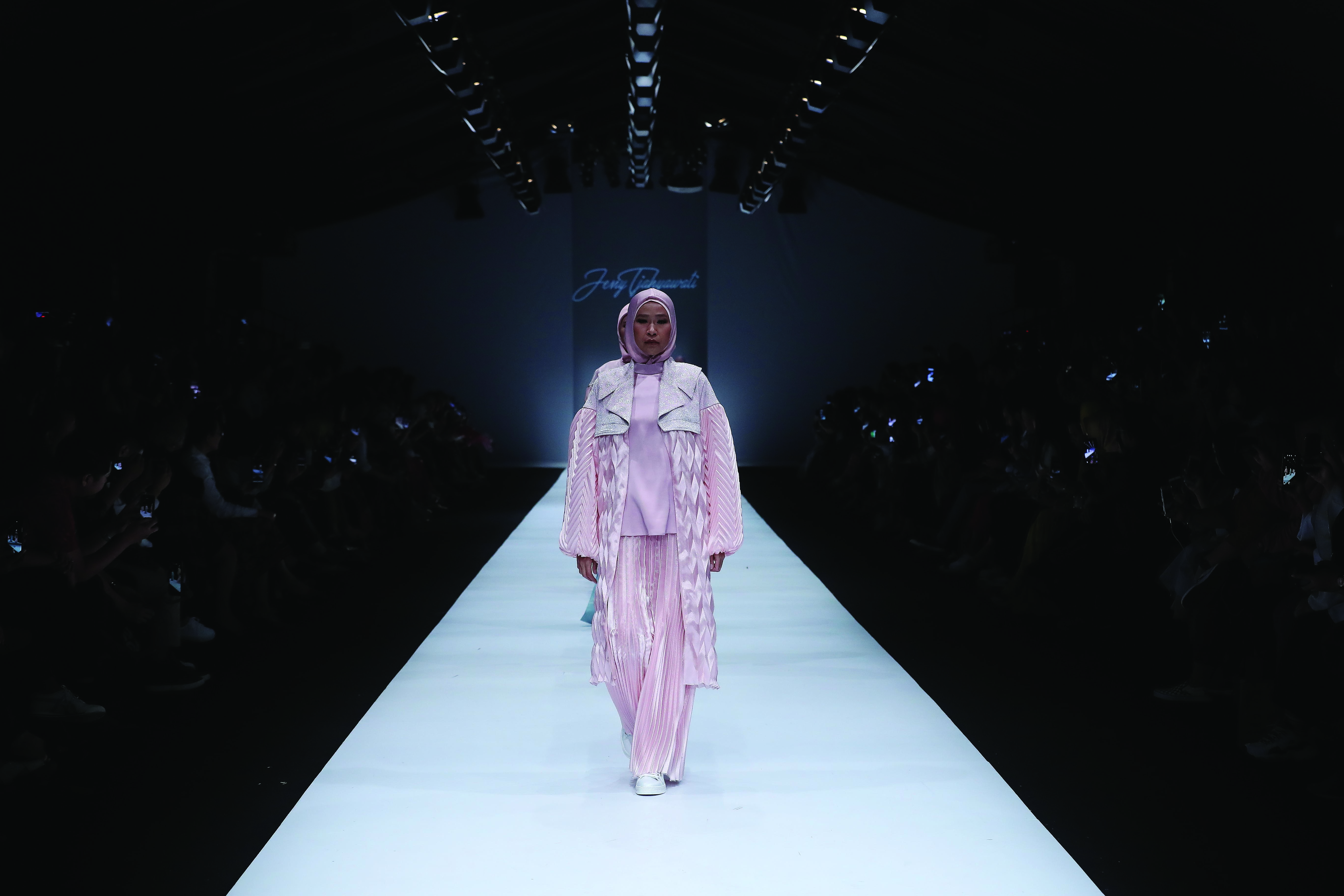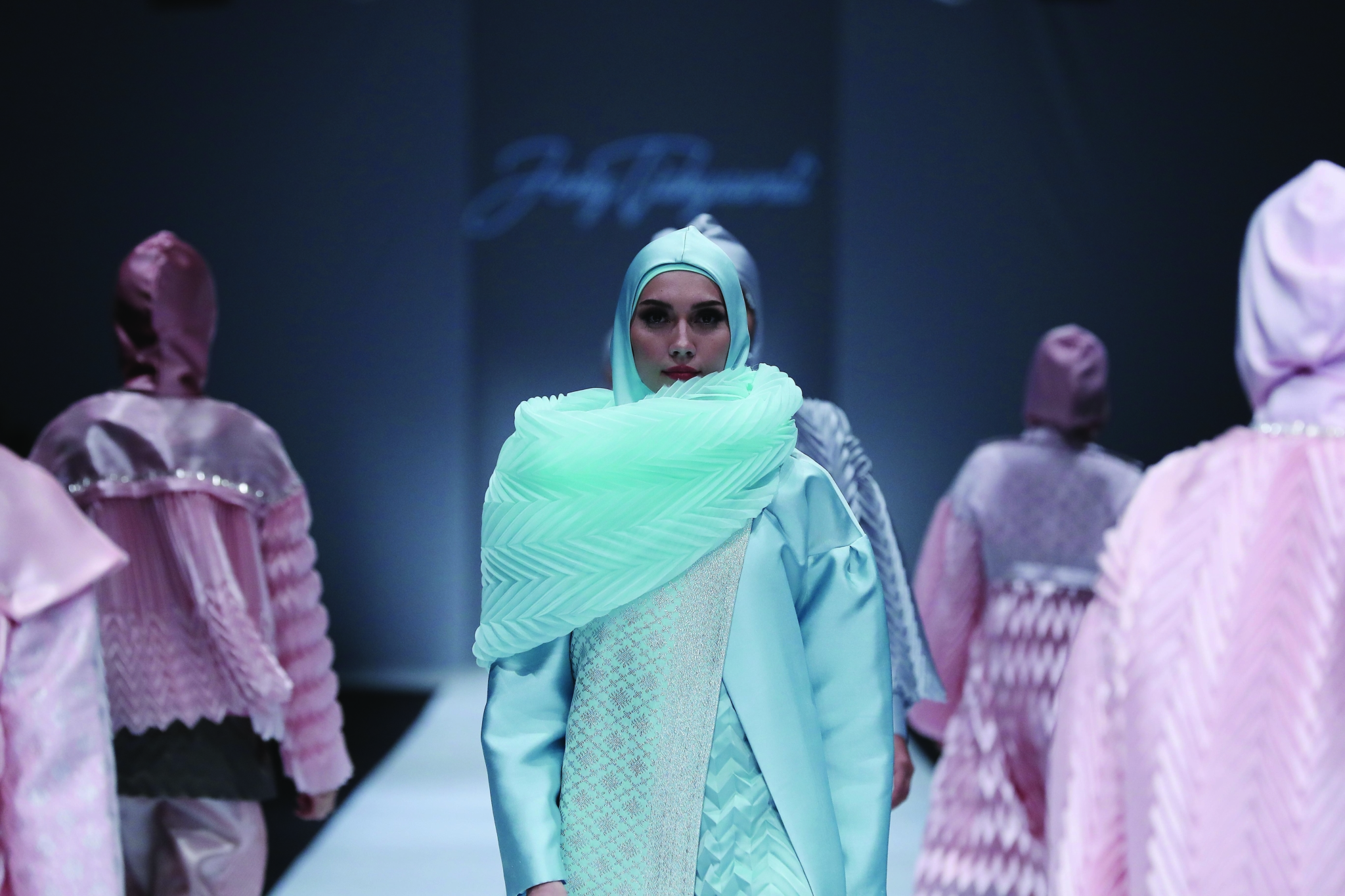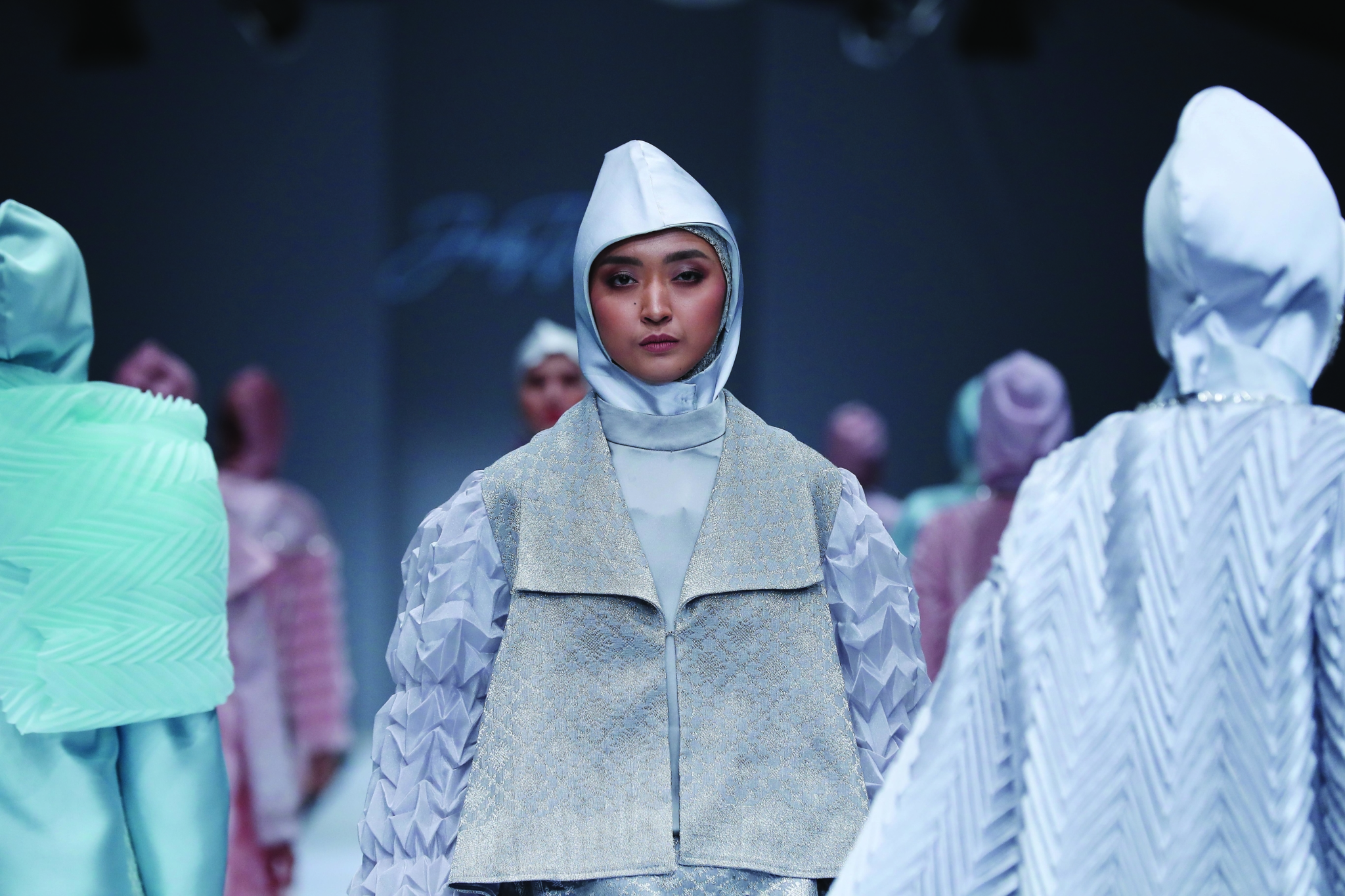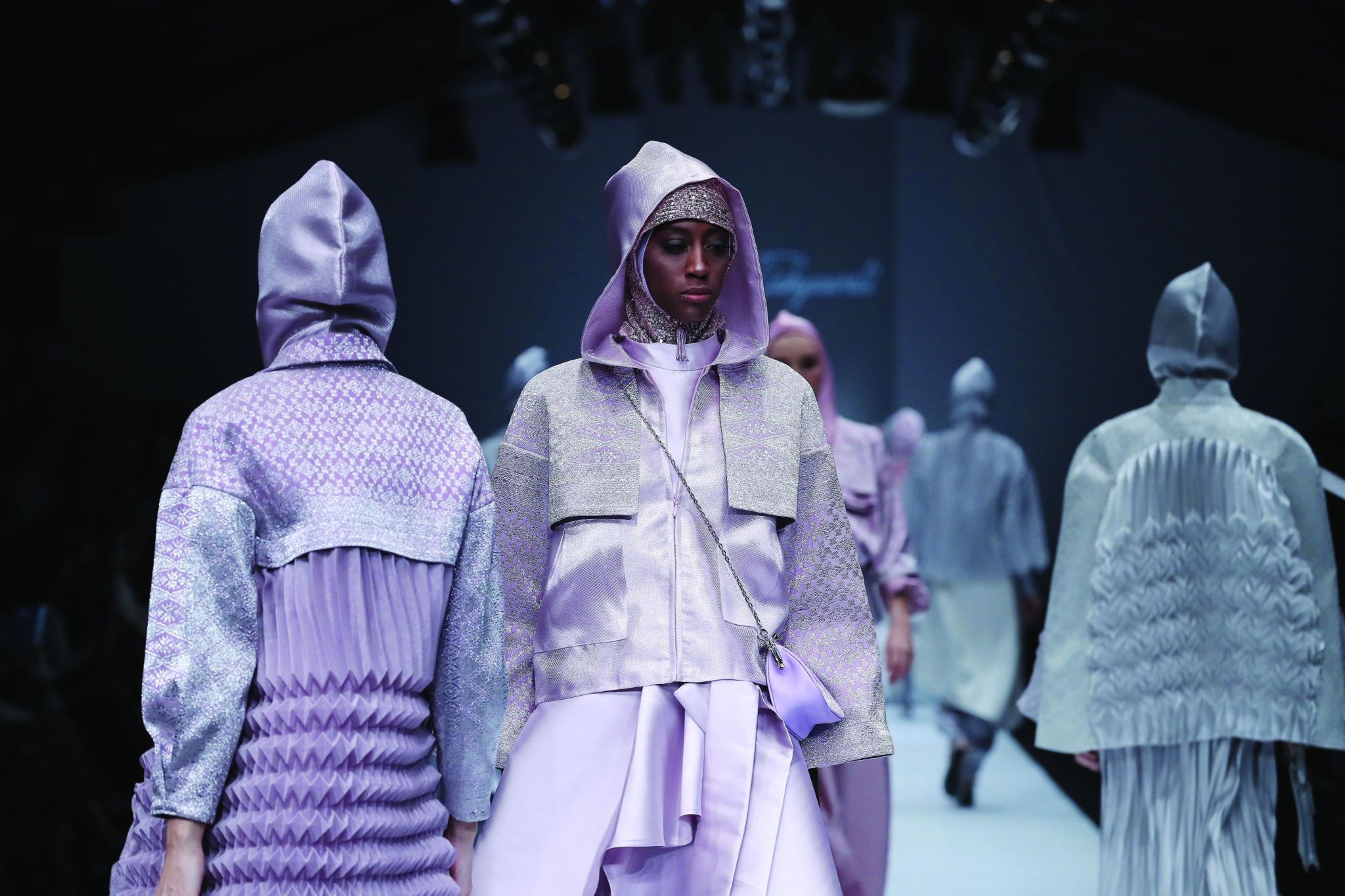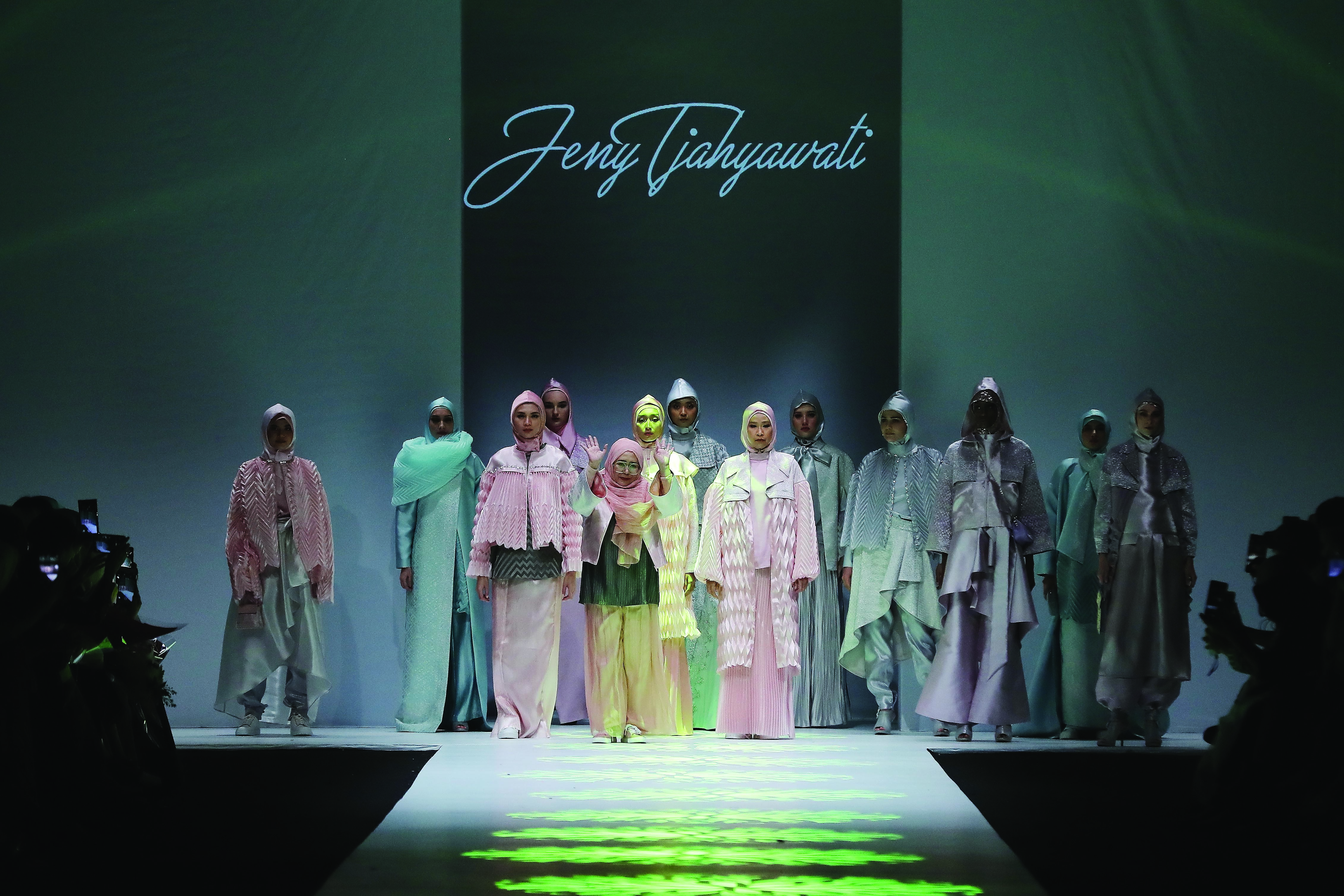 More international designers' runway collections to check out. More style news from the Jakarta Fashion Week 2020 shows. All images by GCM Group/Dandy Hendrata provided courtesy through Image.net