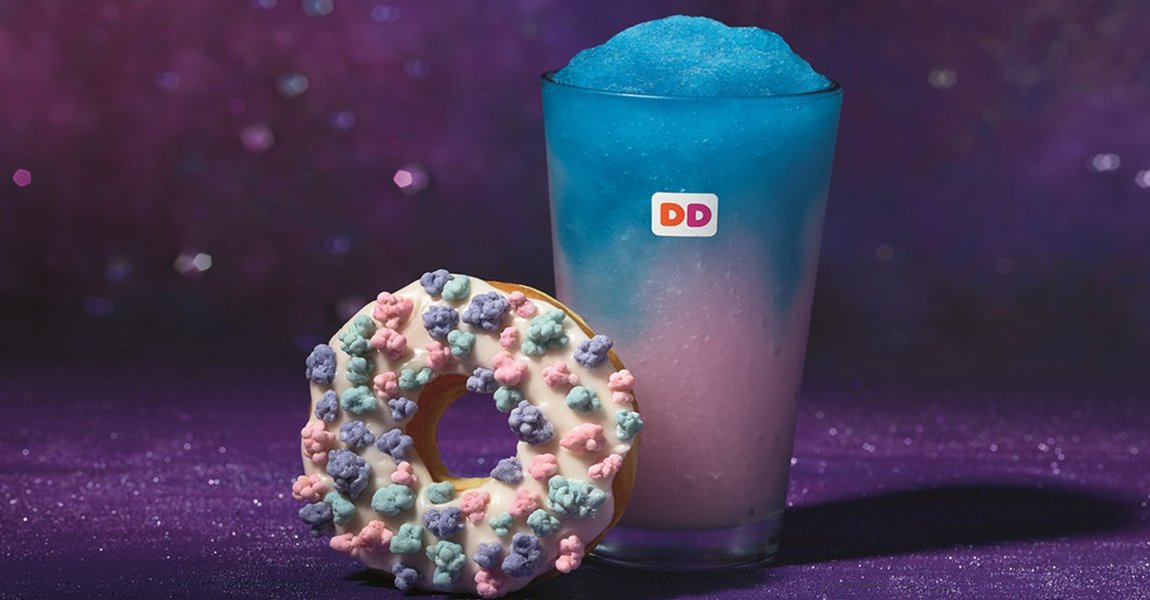 Dunkin Donuts' Galaxy-Inspired Menu Items Deserve a Spot on Your Instagram
What do you get when you combine outer space and America's favorite coffee? Dunkin Donuts' new Galaxy-Inspired Menu, of course! With the launch of two new Cosmic Coolatta flavors and a Comet Candy donut, these galactic sweet treats are sure to take over your Instagram feed with its bright aurora and captivating colors.
You won't have to hop in a space shuttle to see the wonders of the galaxy. Instead look down at your drink, because the Dunkin Donuts Cosmic Coolattas resemble the interstellar clouds of dust called nebulas. Combining fan favorites of Cotton Candy and Blue Raspberry flavoring, they were able to mix the two to create the perfect blend for their "Cotton Candy Coolatta." Their second drink, the "Cosmic Pineapple" has a tropical blend of pineapple flavoring and blue raspberry on top. These drinks will keep you refreshed all Summer long from the blazing heat and the best part is, these drinks will be available for only $2 until May 27.
Far out flavors that are out of this world! 🤩🌎 pic.twitter.com/xdC3nOunyY
— Dunkin' Donuts (@dunkindonuts) May 2, 2018
Nothing screams out-of-this-world like Dunkin's new Comet Candy Donut. Indulge yourself with a sweet pastry baked to perfection, coated with white icing, adorned with pink, blue, and purple popcorn shaped candies. It is a perfect pairing to go along with the new aurora-like cosmic blends, to bring all your galactic dreams to reality.
These limited editions treats won't be here for long, so make sure to snatch one up before it's too late!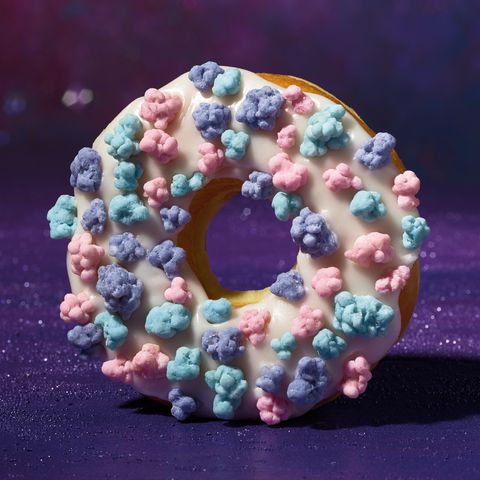 Be sure to try all of Dunkin Donuts' New Galaxy-Inspired Menu, now available at participating locations nationwide.
AND don't forget to snap a pic for your next #foodporn post because if you didn't gram it, did it even happen?
More on Instagram-worthy treats. More new launches from Dunkin Donuts.
All images via Dunkin Donuts