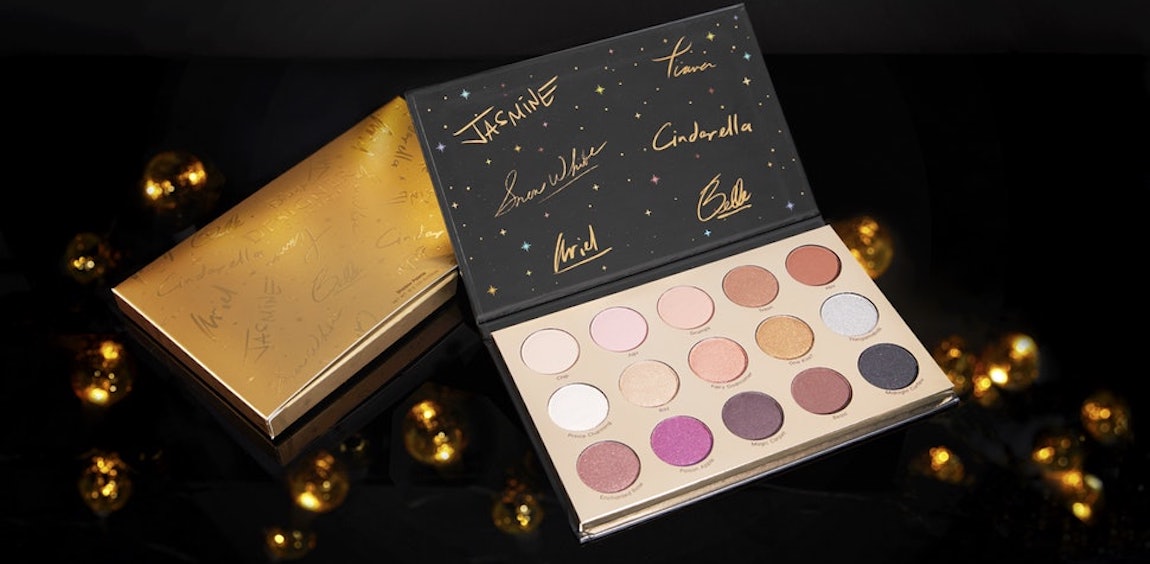 ColourPop Collaborates with Disney on Designer Princesses Makeup Collection
ColourPop Cosmetics is a beauty brand known for its high-quality, yet affordably-priced makeup items. But over the years, the label has established itself as one of the go-to sources for fun and clever beauty collaborations. For example, it has released collabs with many popular YouTubers – like Kathleen Lights, Eva Gutowski, and more. ColourPop has also released charity-supporting lines, including an ongoing partnership with the NKLA animal shelter in California. But now, we dare say we are witnessing one of the most magical and creative collaborations of all time: the ColourPop Disney Princesses collection.
The Disney Designer Makeup Collection, out September 28, was created in timing with the launch of Disney's new Premiere Dolls series, which will be available starting on October 6. The dolls themselves will be dressed to the nines in high-fashion looks that combine the aesthetic of runway couture with their own traditional movie pieces. So of course, this ColourPop makeup line is going all out combining full-glamour with Disney charm.
This enchanting range consists of bullet lipsticks, an eyeshadow palette, individual eyeshadow colors, highlighters, and lip glosses – all perfectly priced at $20 and under a pop per piece.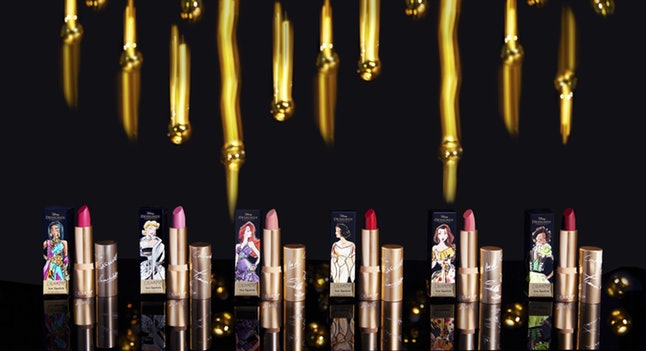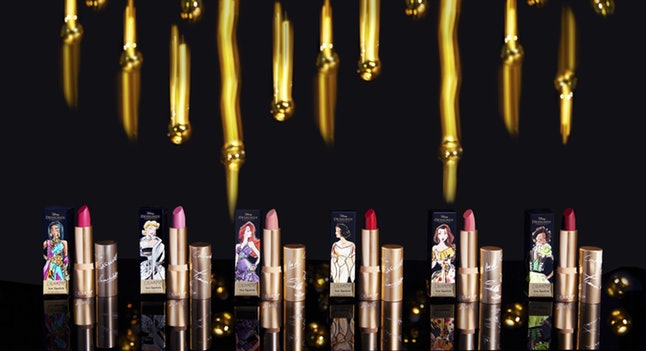 The 15-pan It's a Princess Thing Eyeshadow Palette ($20) features a fun mix of neutral and shimmering metallic shadow shades, with fairy tale-perfect names like Prince Charming, Enchanted Rose, Magic Carpet, Midnight Curfew, and more fun Disney-themed character names. The product packaging features shiny gold "signatures" from princesses like Ariel, Jasmine, Snow White, and more.
Five ndividual Super Shock Shadows ($5 each) are named Almost There, A Whole New World, Be Our Guest, So This Is Love, and Under the Sea. You can pick them all up in a bundle for $18. The three-piece Ultra Glossy Lip Gloss range features products named Bibbidy, Bobbidy, and Boo ($16 bundled, or $6 each), a playful nod to Cinderella's Fairy Godmother. Shimmering Highlights are named Part of Your World, A Smile and a Song, and Heigh Ho.
Meanwhile, six Lux Lipsticks ($7 each) in wearable must-have shades are named after Jasmine, Tiana, Cinderella, Ariel, Snow White, and Belle. A "Kiss the Girl" bundle of all six shades will be available for $42.
Honestly, picking up pieces from this collection would make us feel like we had a real-life princess' makeup vanity table at our disposal!
Click through the gallery below to see pieces from the ColourPop Disney Princesses collection.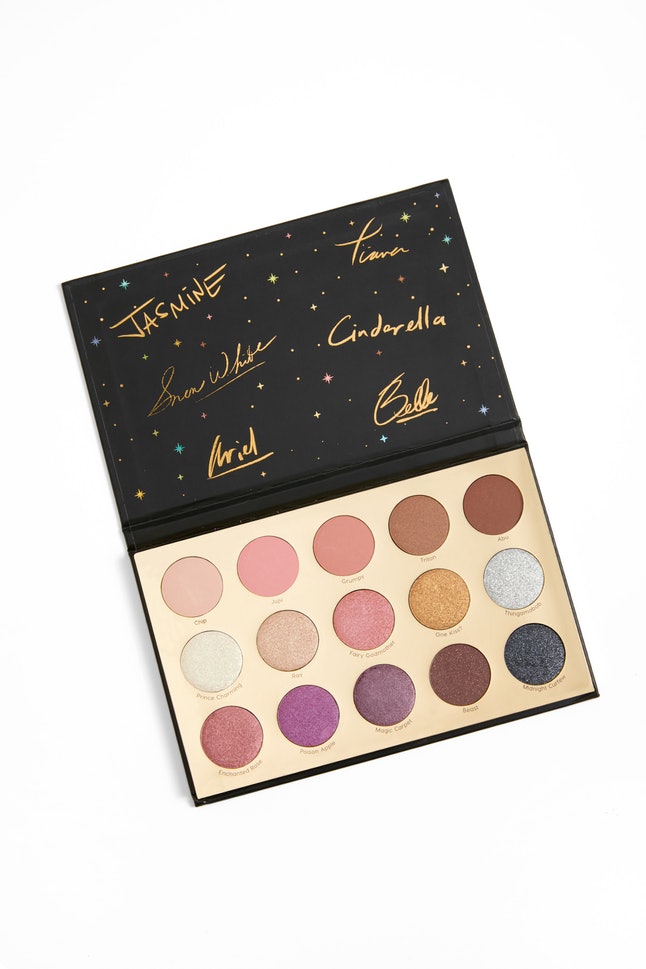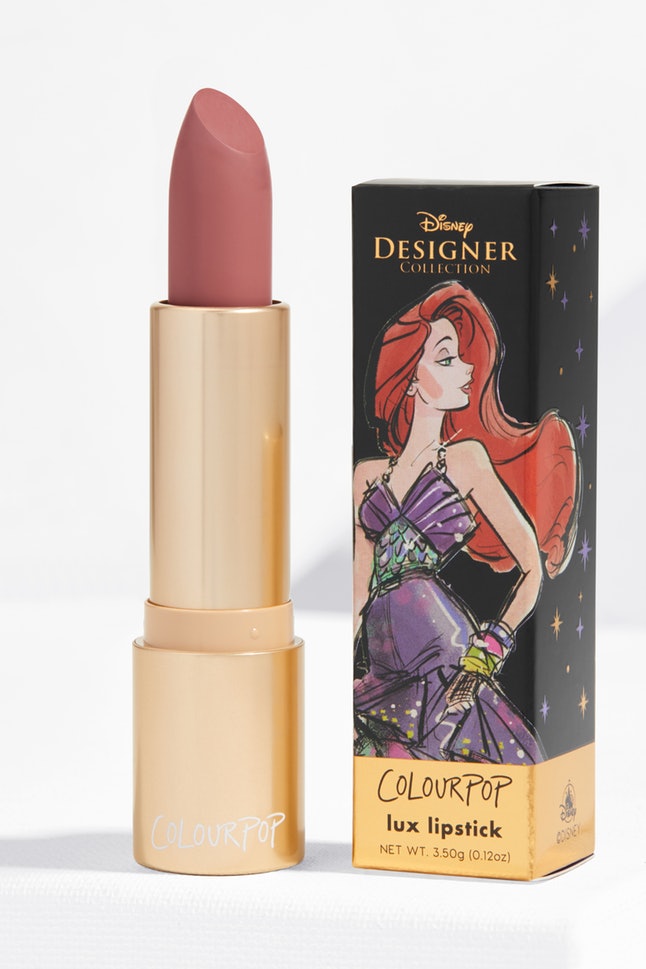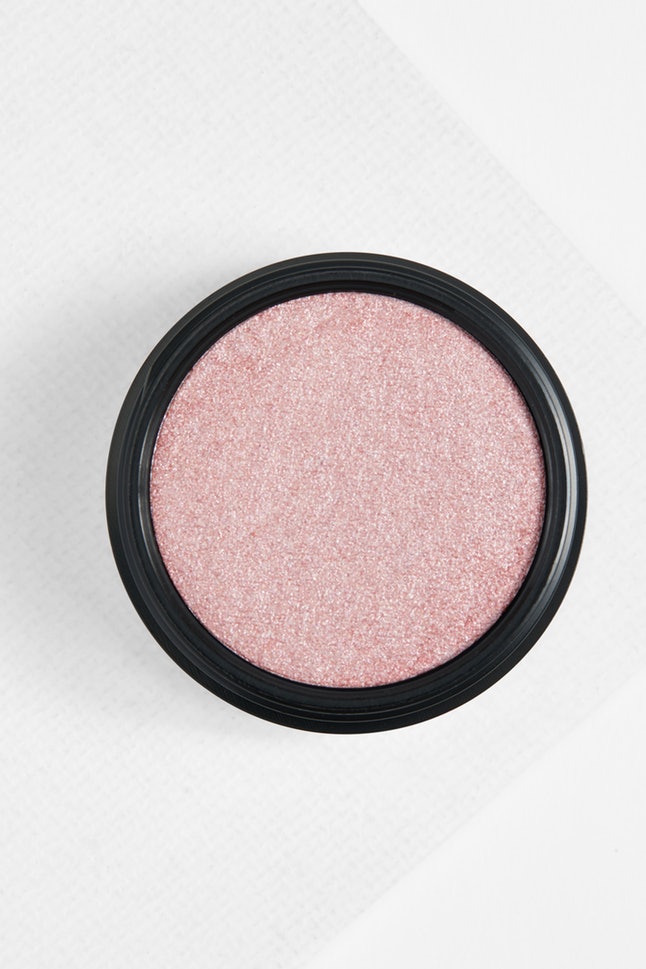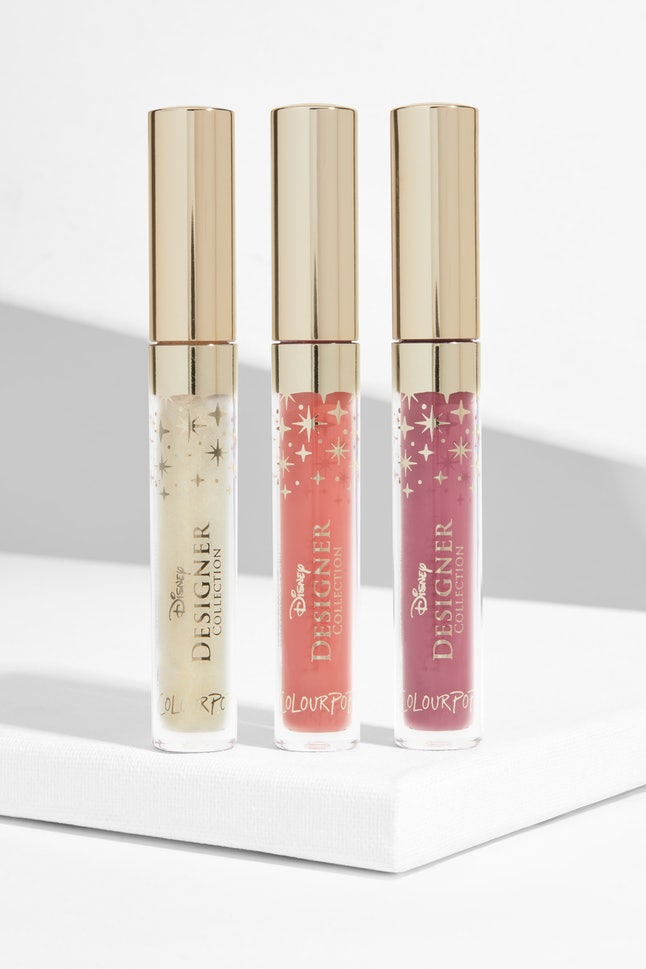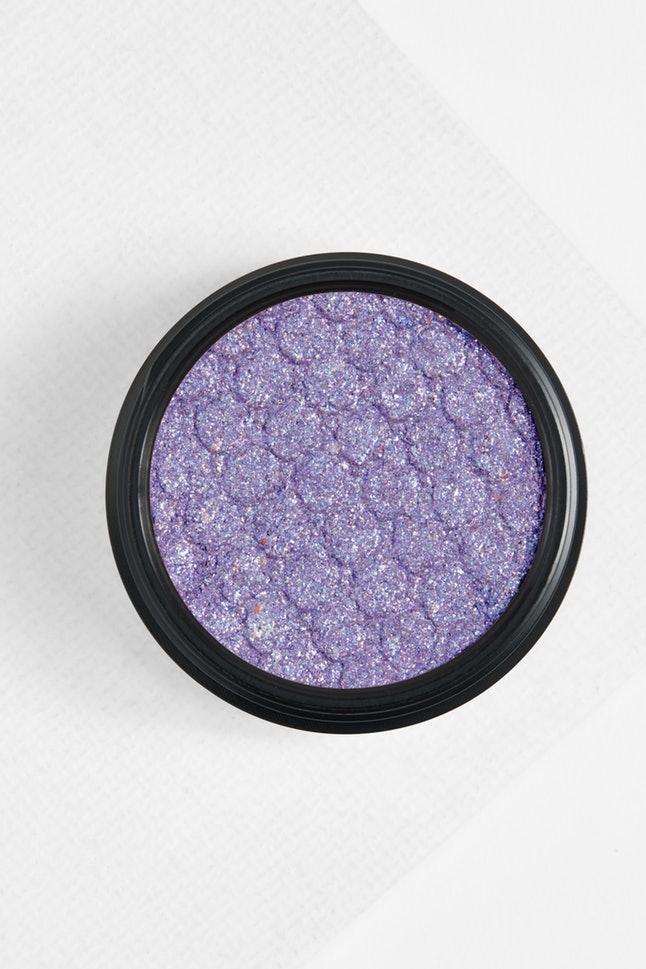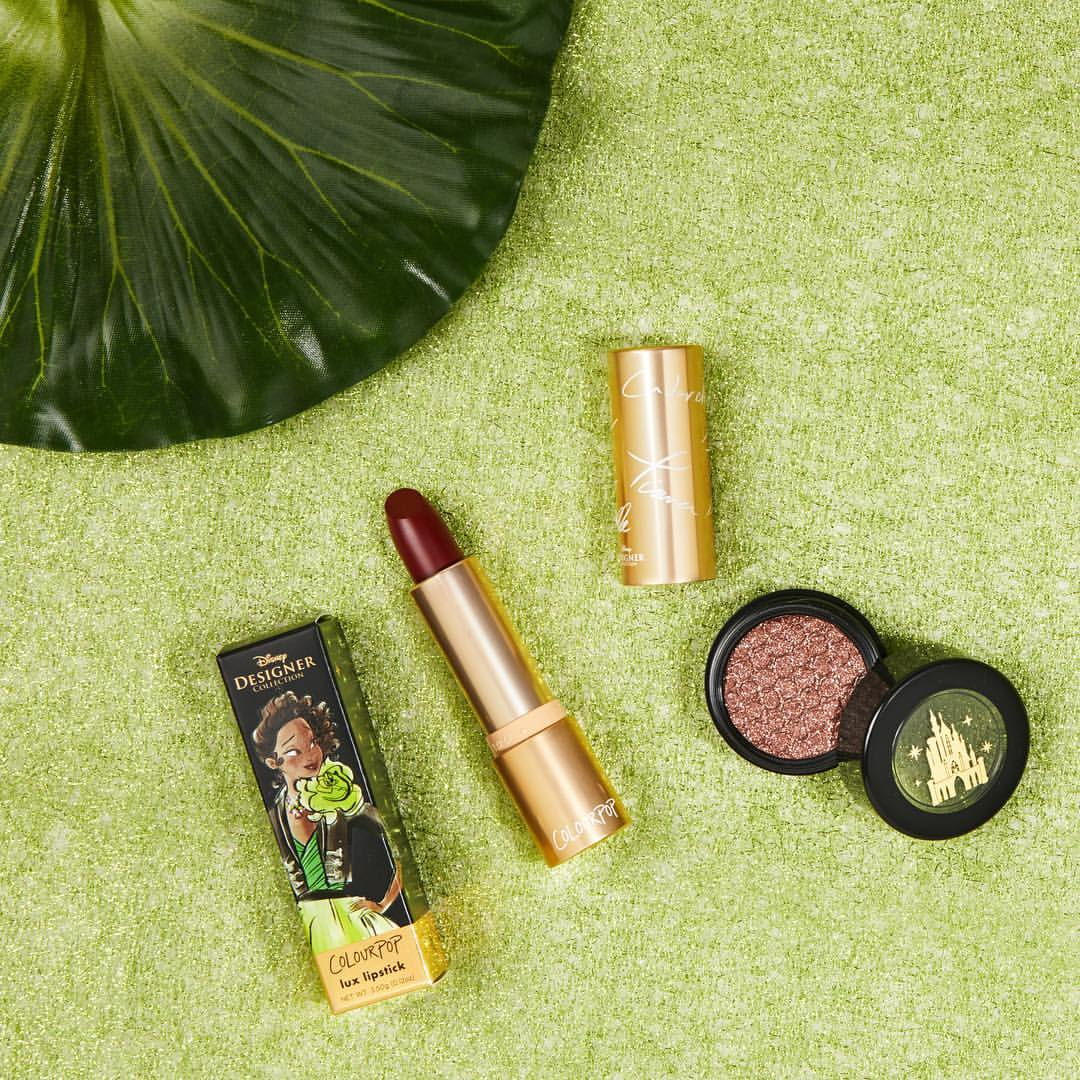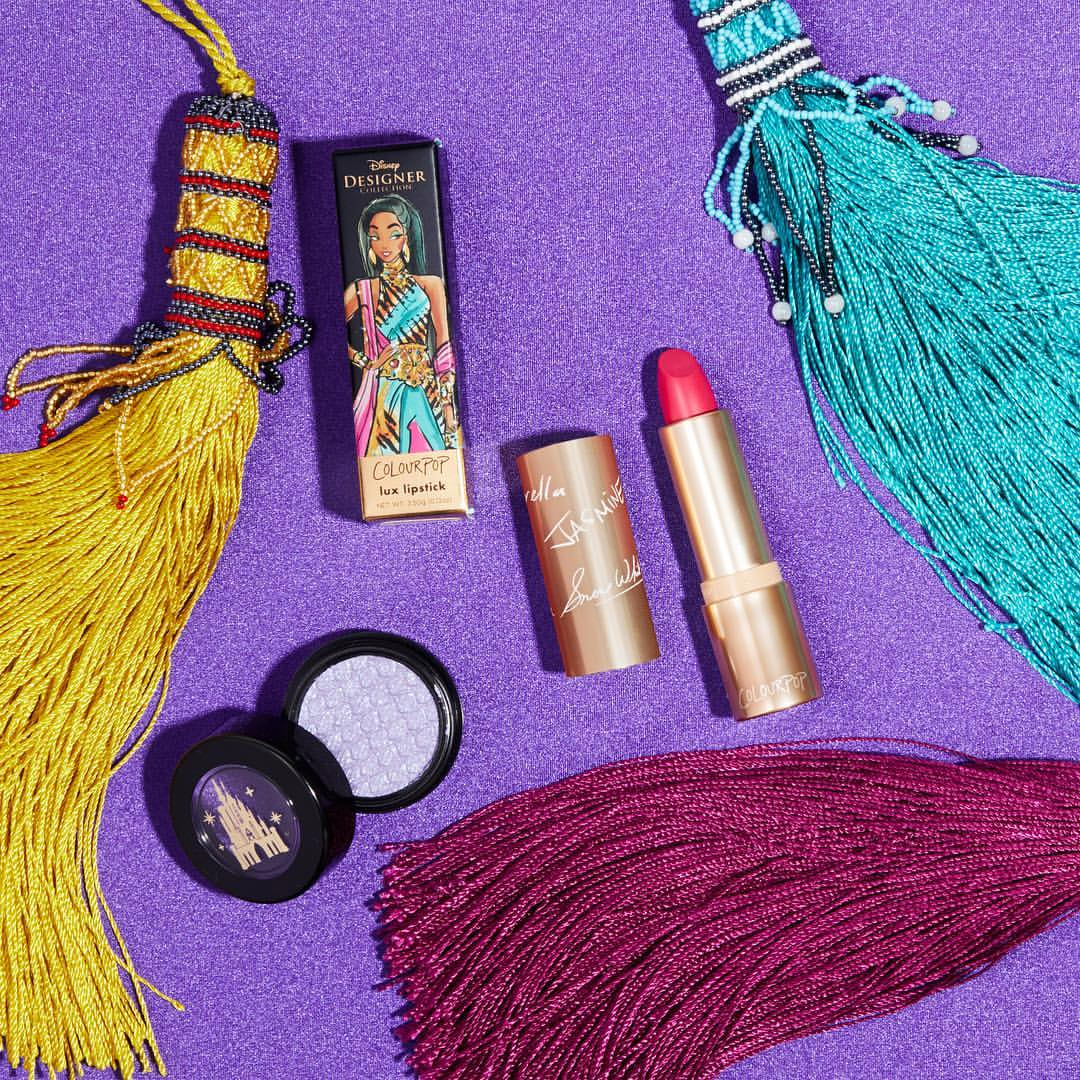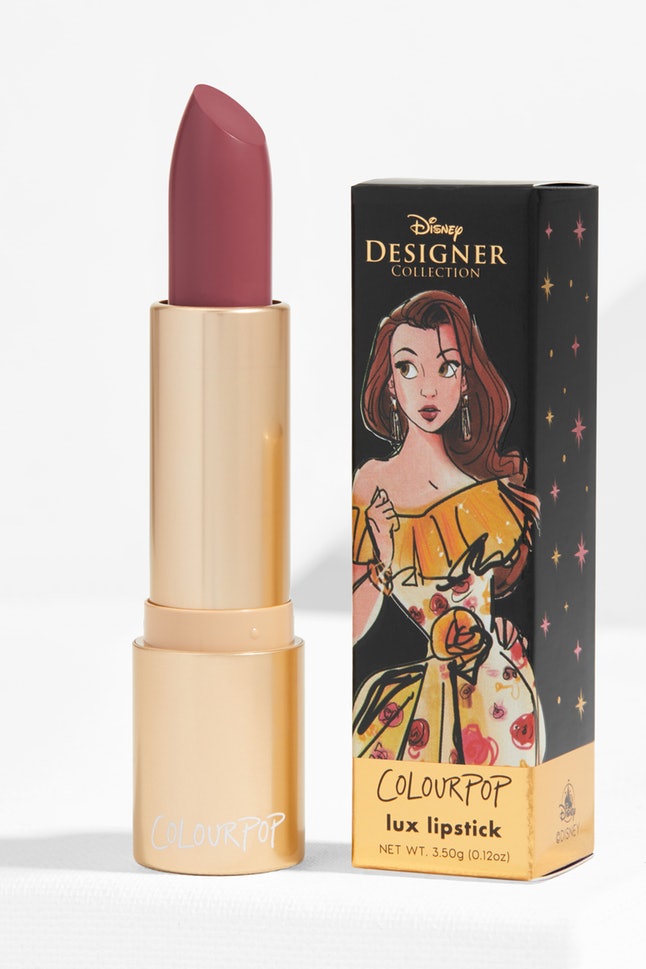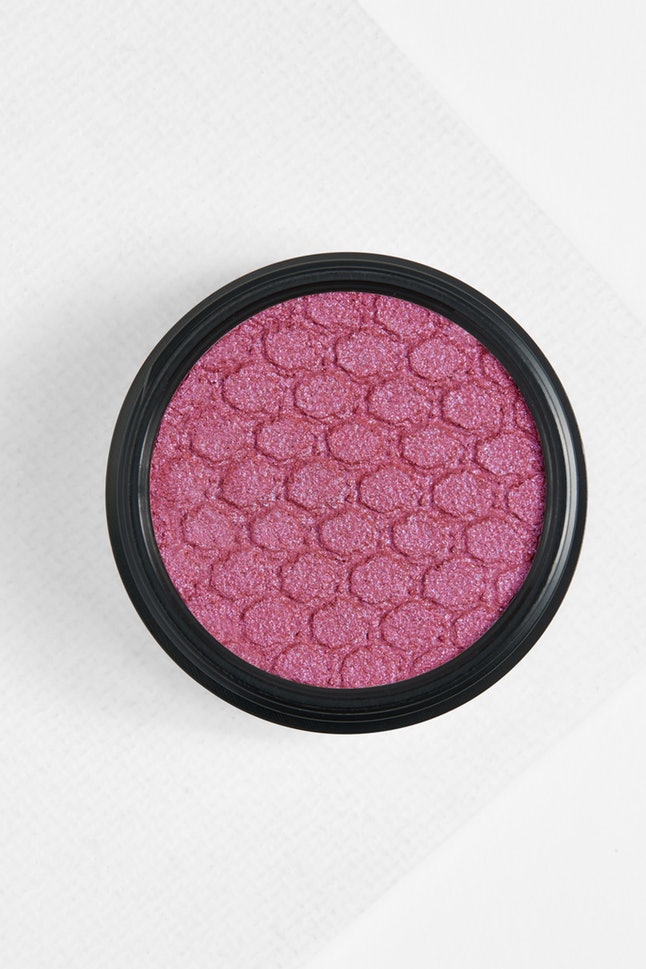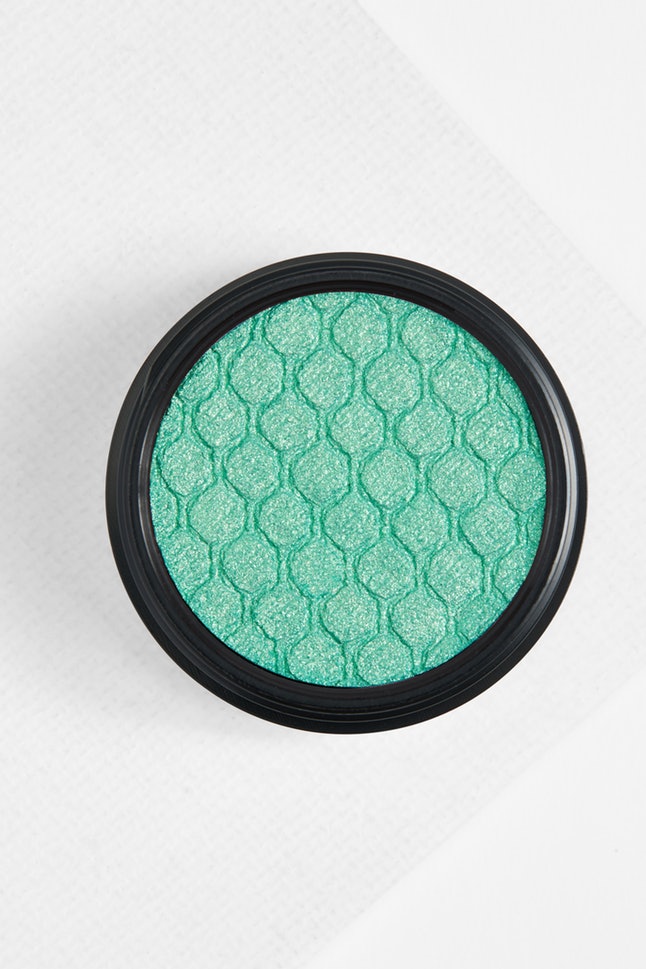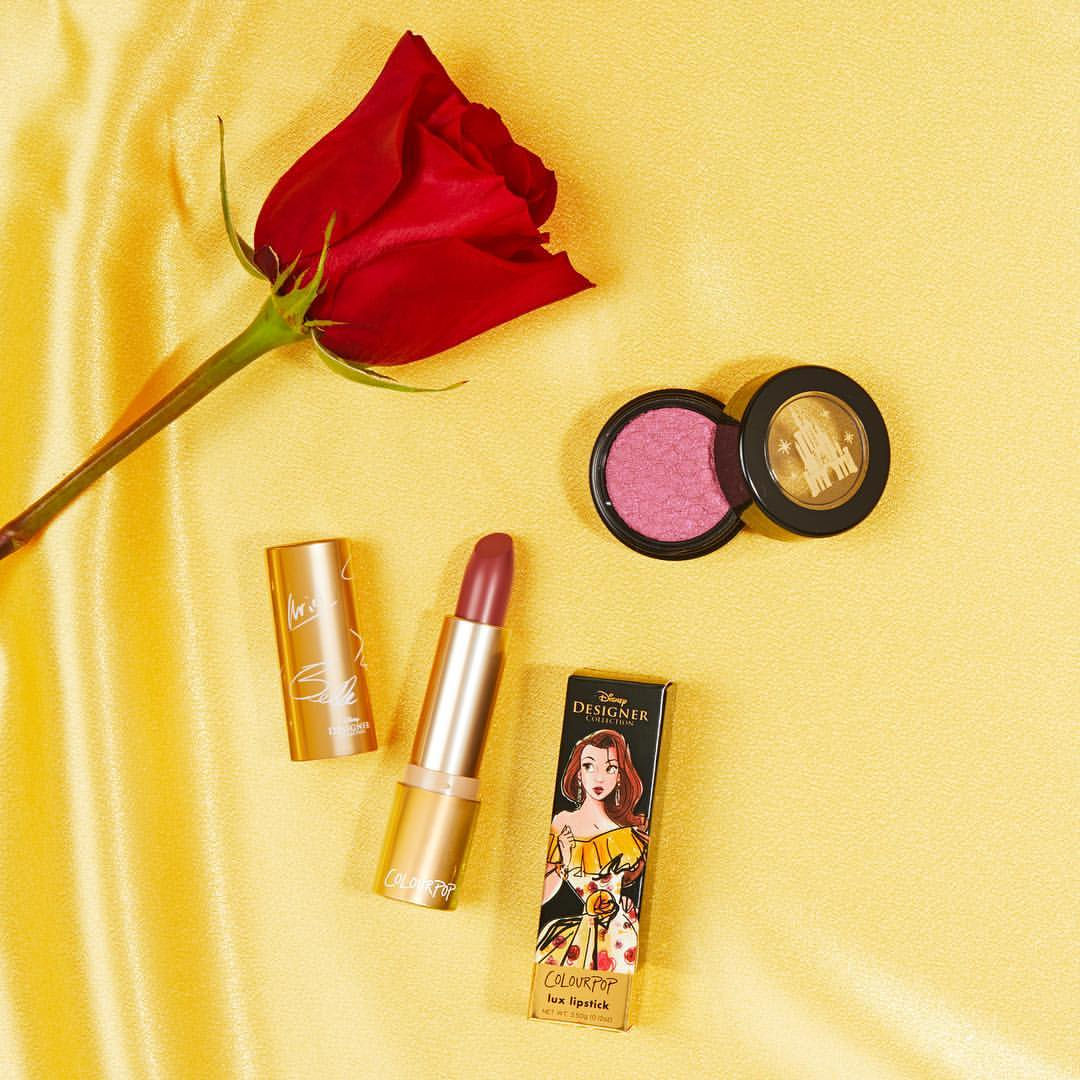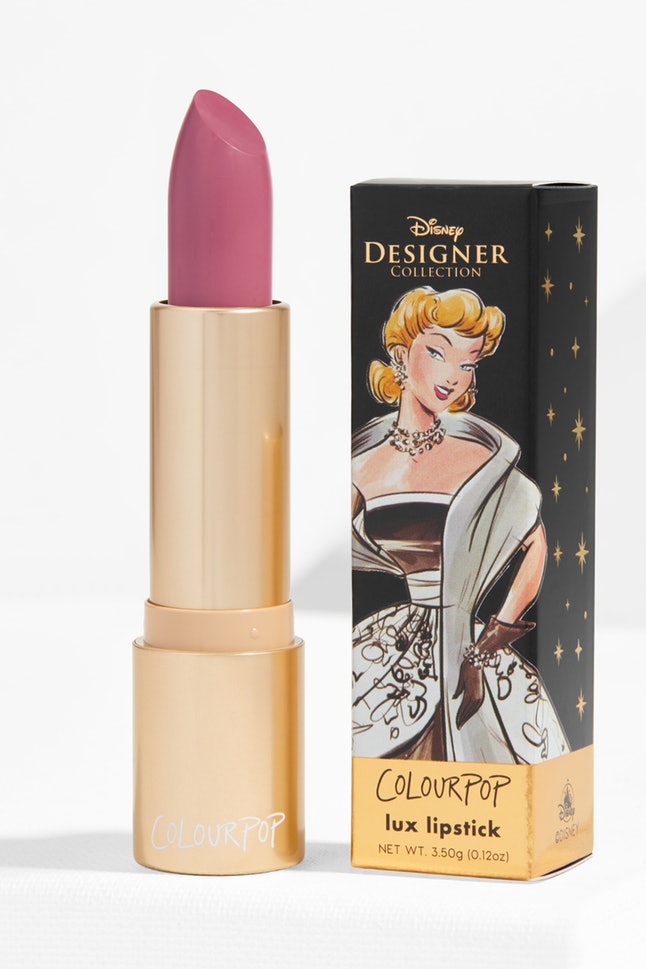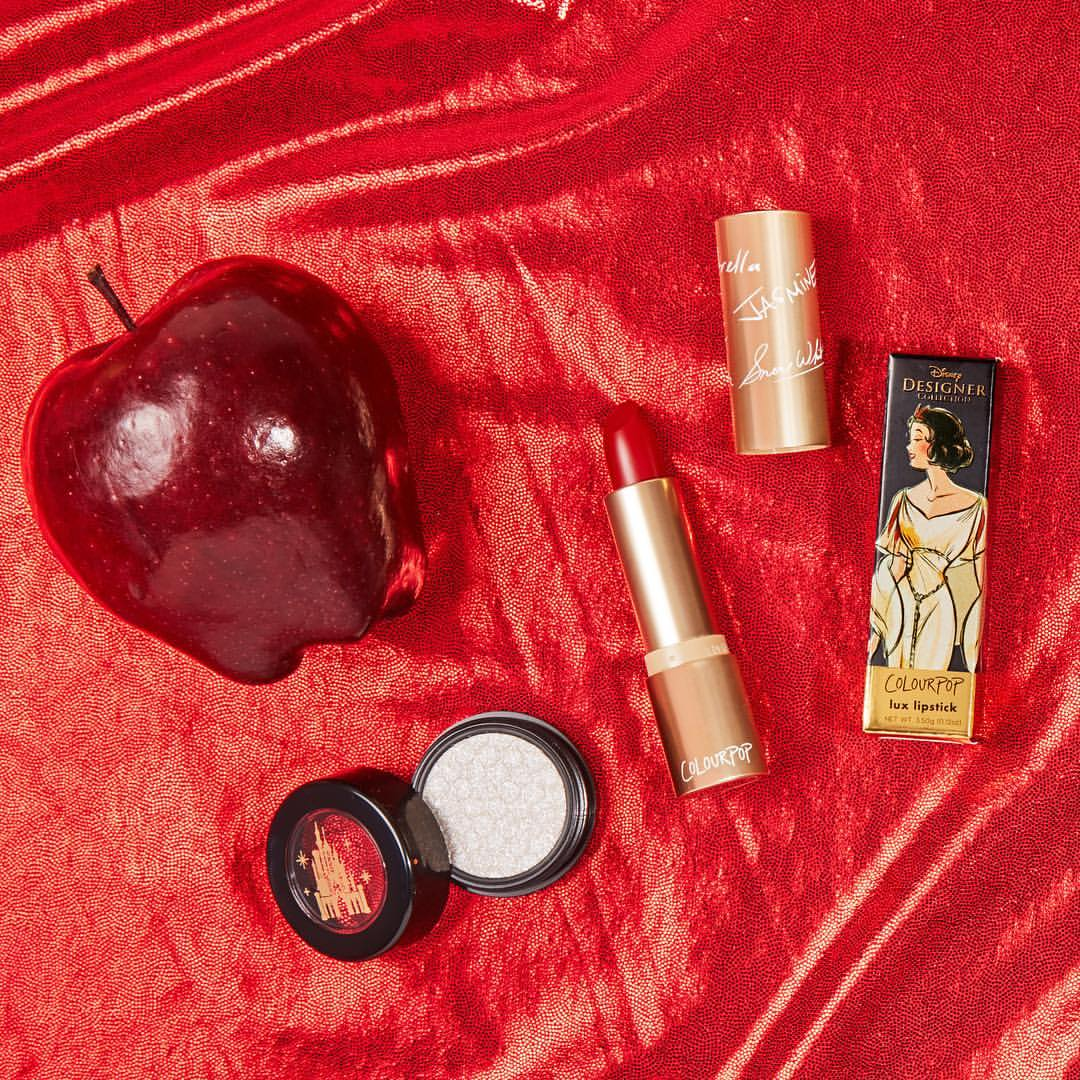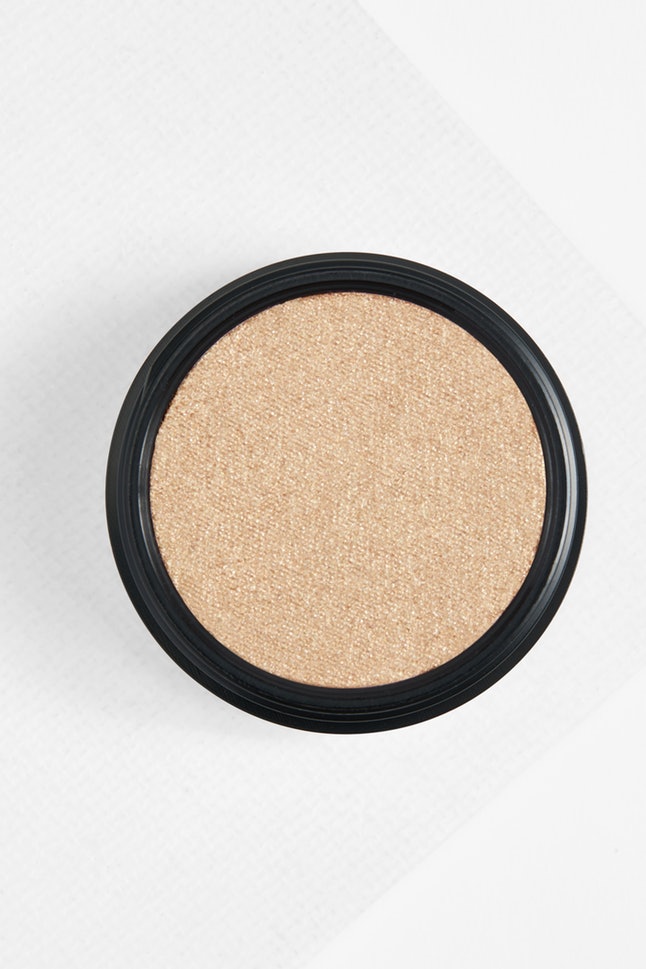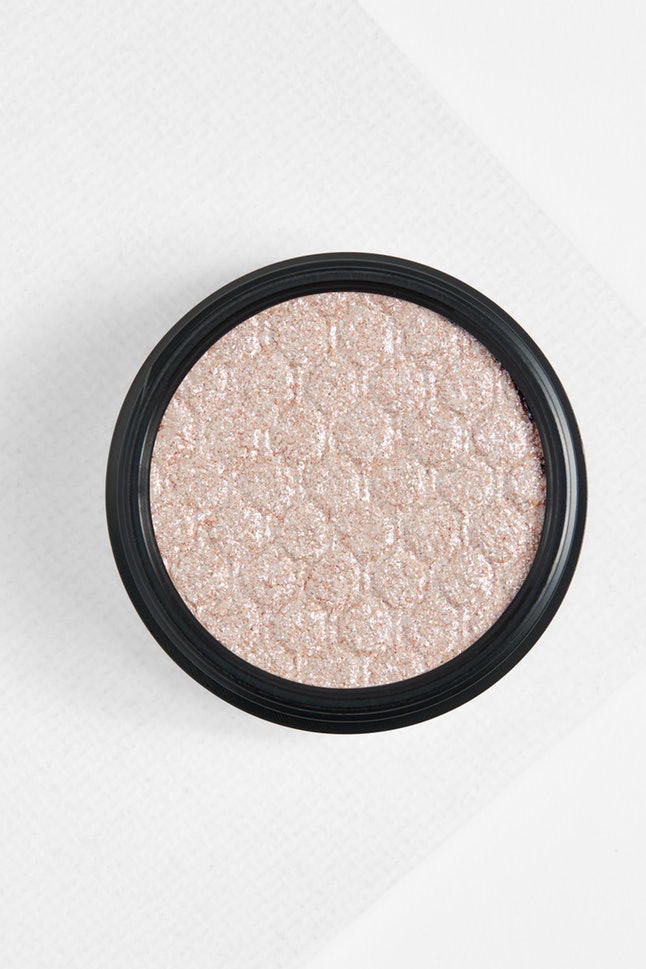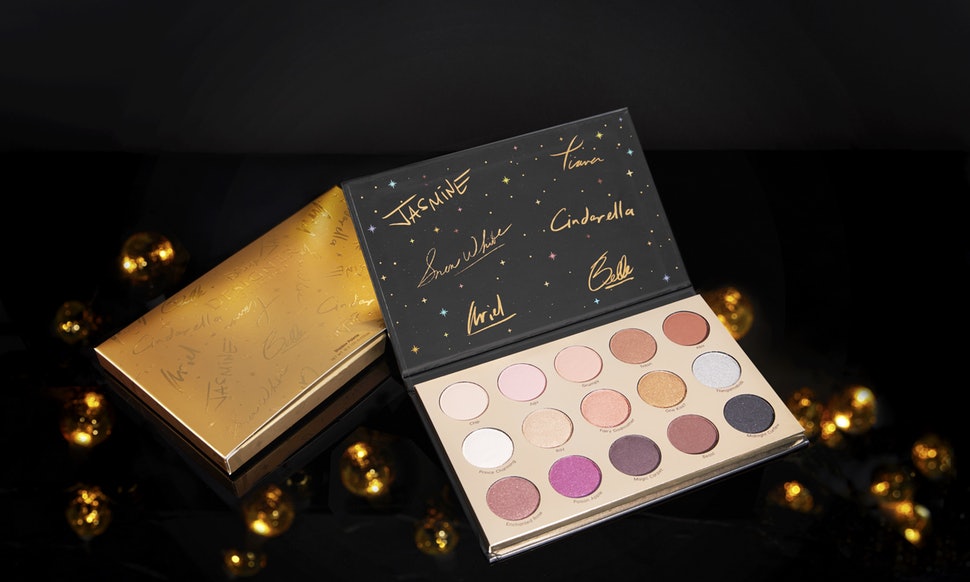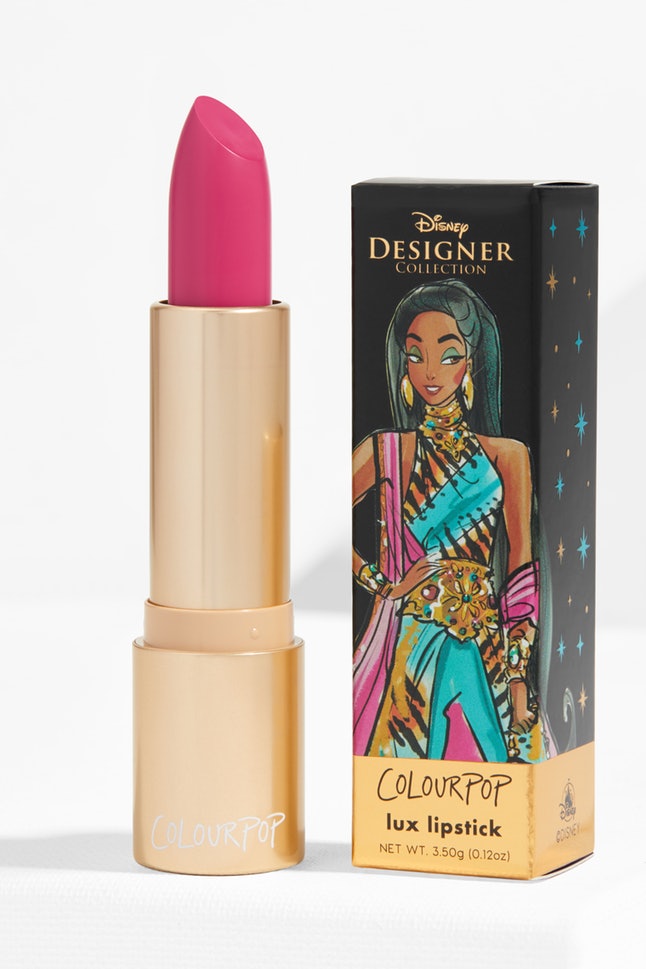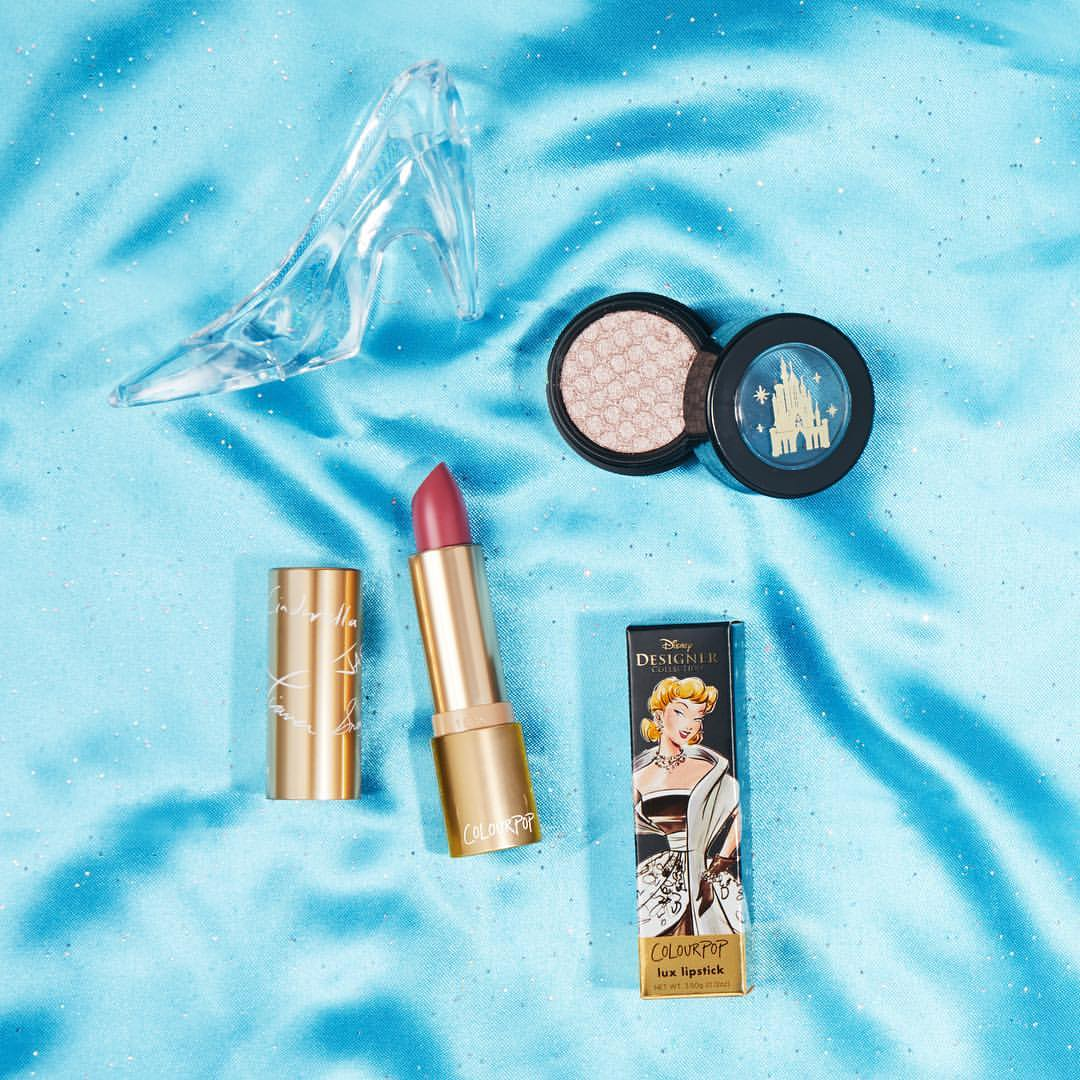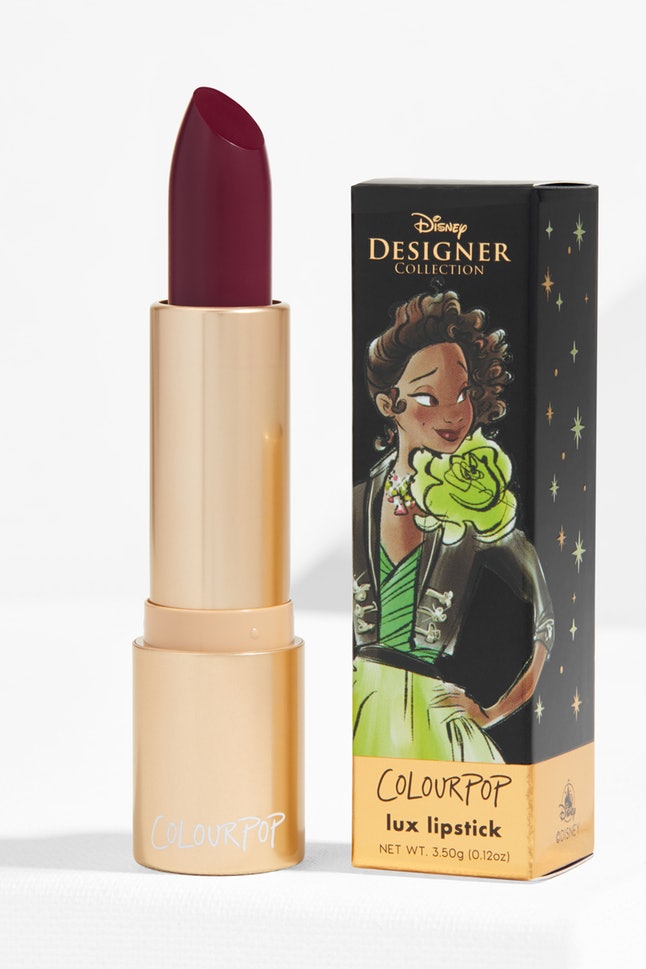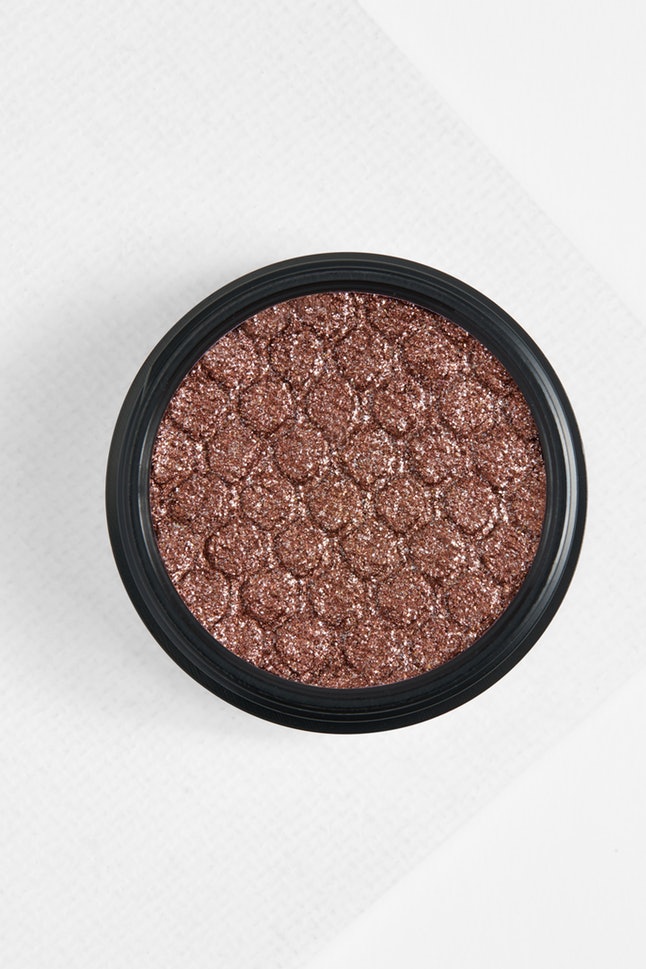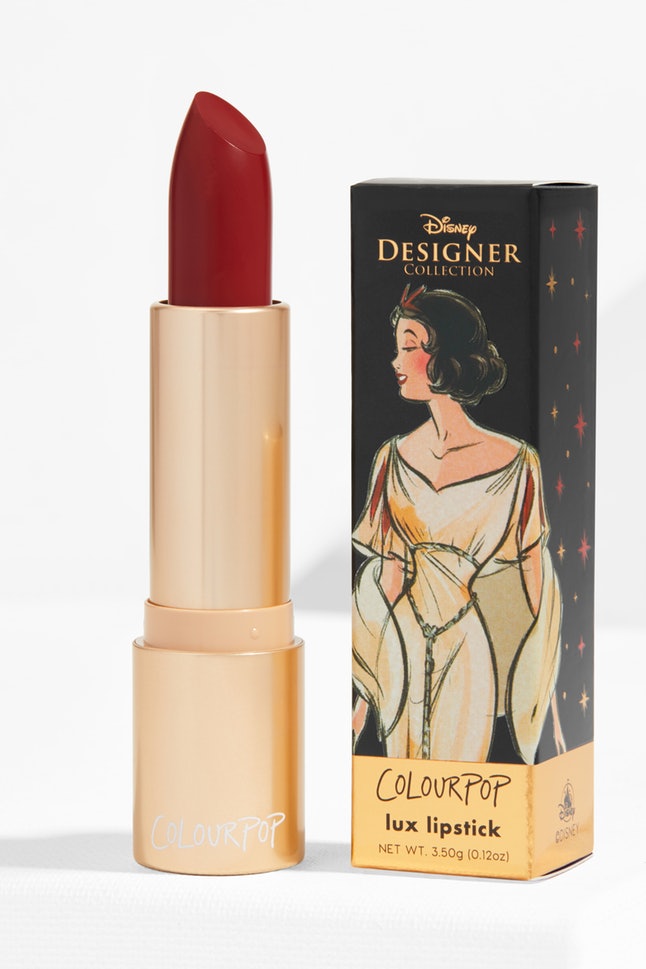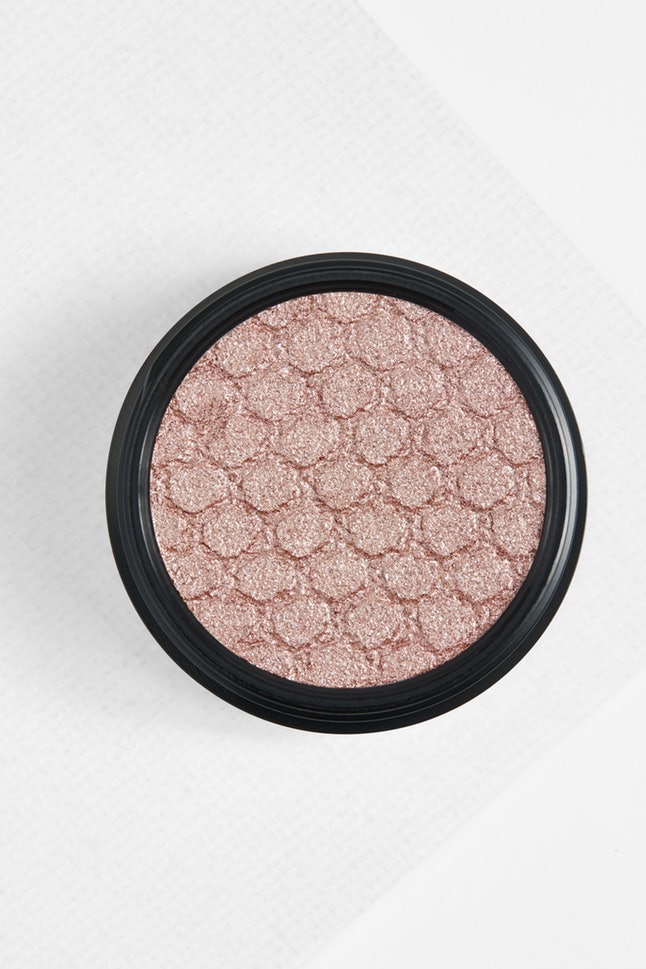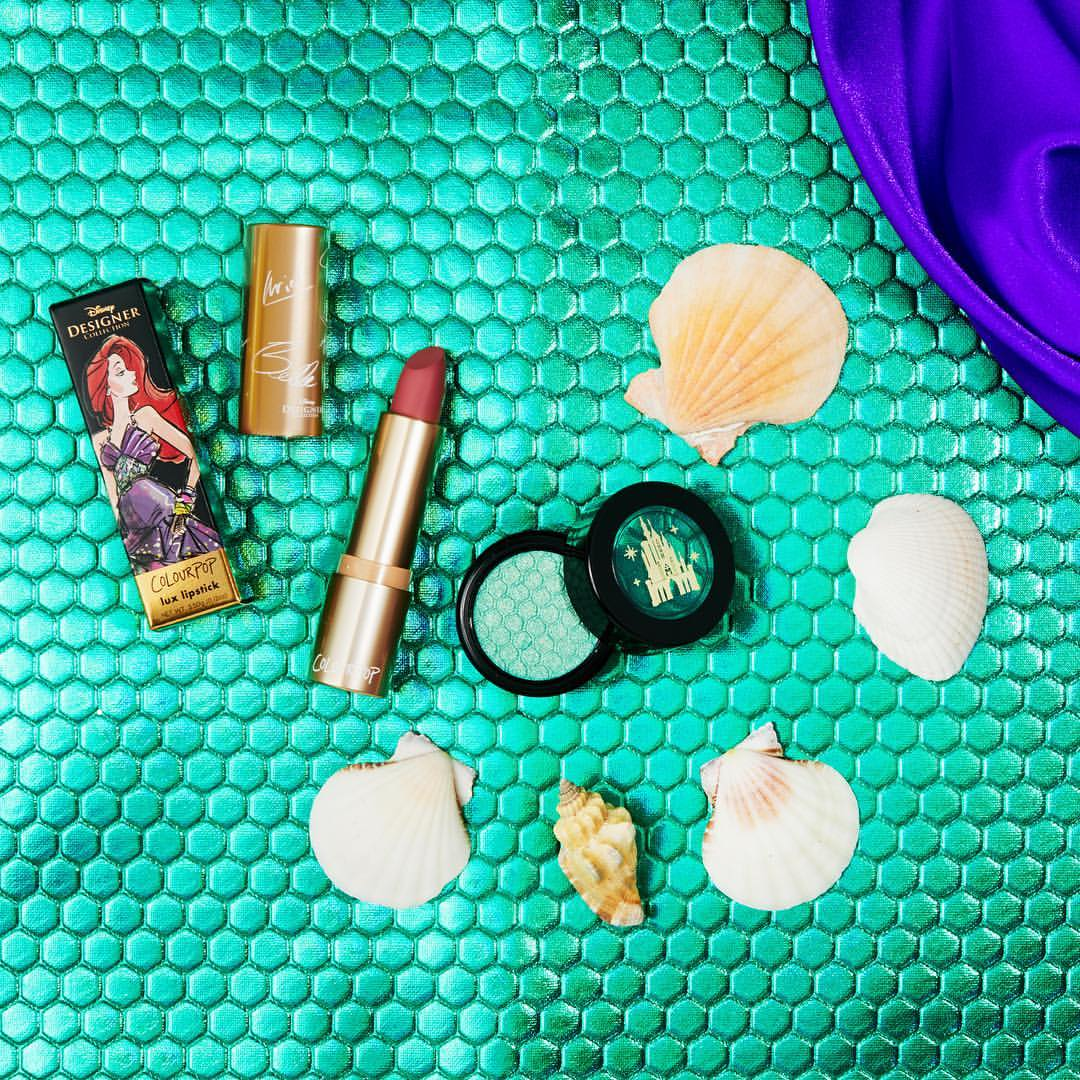 Click on individual tiles to expand photos.
Disney fans and makeup moguls alike will be able to shop the complete Disney Designer Collection Cosmetics limited-edition Princesses makeup line starting on September 28 at 10 AM PST, on ColourPop.com and ShopDisney.com.
More news from ColourPop Cosmetics. More Disney character-inspired fashion and beauty moments. All images via ColourPop Cosmetics