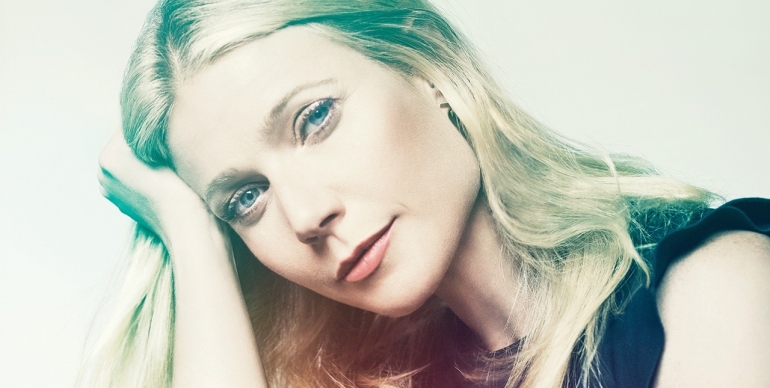 5 Celebrity Beauty Budgets That Will Make You Blush
Clothing and jewels can eat at your savings like some wild, voracious creature, but the real culprit nibbling away at your savings is skincare. It seems no matter how much you have or what quality product you use, there's always something better and pricier calling to you from the shelves. If you can't quite believe it, just look at your bank statement this month. Keeping that face crystal clear comes at a significant price. Yet, despite what your bloated beauty budget tells you, the average beauty guru doesn't spend nearly as much money on skincare products as a celebrity in red carpet mode. Stars spend thousands on simple daily regimens, so much it can make your summer vacation seem cheap. Perhaps it's time for a little financial therapy. After a look at these big budget celebrities, you'll feel super good about your what you spent on skincare this month.
CHRISSY TEIGEN
Teigen has built up a reputation for herself as the relatable girl in an industry full of paper-thin models and luxurious riches. Follow her Instagram and you'll see what we mean. That's not the case when it comes to her skincare routine. Her love for LED face masks and refined renewal oils means a week's worth of product costs her $2,900, and those are only the treatments she considered bare essentials.
KIM KARDASHIAN
Admit it. You knew she was going to turn up on this list at some point. Kim has long been known for her exclusive beauty treatments that range from decadent rosewater to vampire facials. The average cost of these varied escapades? Probably about $2,000 for one full weekend treatment. If you think that's crazy, check out Kim's summer morning routine. In all, her hydrating oils and décolleté came in at a whopping $5,606.
VICTORIA BECKHAM
All it takes is a glance at Victoria Beckham back when she was a Spice Girl to see there's clearly some skin magic going on behind-the-scenes. Her celebrity complexion has hardly faded since those popstar glory days. To keep her face tight and dewy, Beckham relies on oxygen facials that run anywhere from $350 to $2,000 depending on the dermatologist. If you can't play that game of chance with your beauty regimen, dish out $25 for this PowerFoil Mask. Good to know even a dough-laden celebrity can appreciate cheap products now and then.
KATE HUDSON
If you want an overview of the best in high-tech skincare methods, Kate has the salary and daring spirit to be your guide. A week of watching her hilarious Snapchat will introduce you to dozens of crazy treatments and epic facials. The nice thing about Hudson's beauty habits is that none of them are overwhelming on their own. Only if you're as much of a beauty eccentric as her will the final tally stack up to $2,351.
GWYNETH PALTROW
She's far more than a convincing Hollywood Juliet. Paltrow is a queen in the health and wellness industry thanks to her healing Goop supplements and bold love of unique beauty treatments. She's never been shy about advocating unexpected procedures like vagina steaming and infrared saunas, but all those unusual visits add up fast. The price tag on Gwyneth's celebrity beauty is $3,910. Getting red carpet-ready is no laughing matter.
How do you feel about your skincare spending now? Sure, you've got to work out a budget that fits within your parameters, but if you went over your target number a little don't beat yourself up about it. At least you're not spending multiple thousands of dollars to keep your skin sexy and clear.