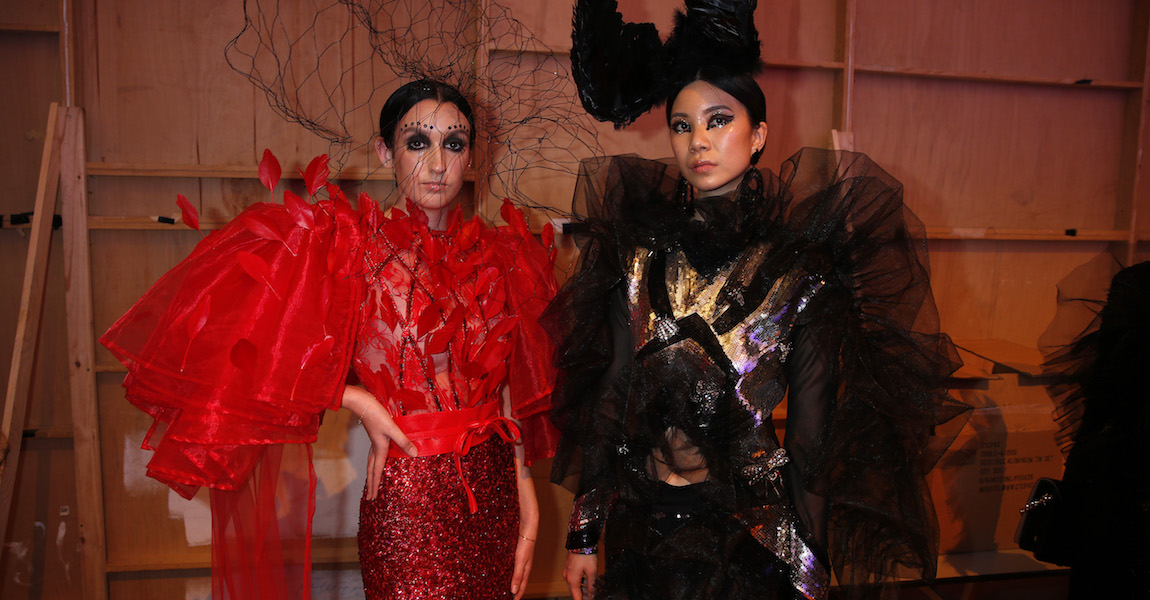 Cecilia Kang Couture Showcases Gowns at New Zealand Fashion Week 2019
Cecilia Kang Couture presented a stunningly opulent and eye-catching new collection titled "Galaxy Extravaganza" during the brand's runway show this season of New Zealand Fashion Week 2019. Elaborate gowns with over-the-top headpieces and exquisite detailing were on full display at the beautiful Auckland Town Hall Concert Chamber.
Designer Cecilia Kang, a self-taught couture creator, is all about adding distinctive, intricate, and unique qualities to her detailed garments. This season, lace, tulle, and ruffles ruled the runway. She makes each item in her eponymous line herself from scratch to fully realize her design vision, which means she creates the patterns, sews every item, and completes each piece for the runway.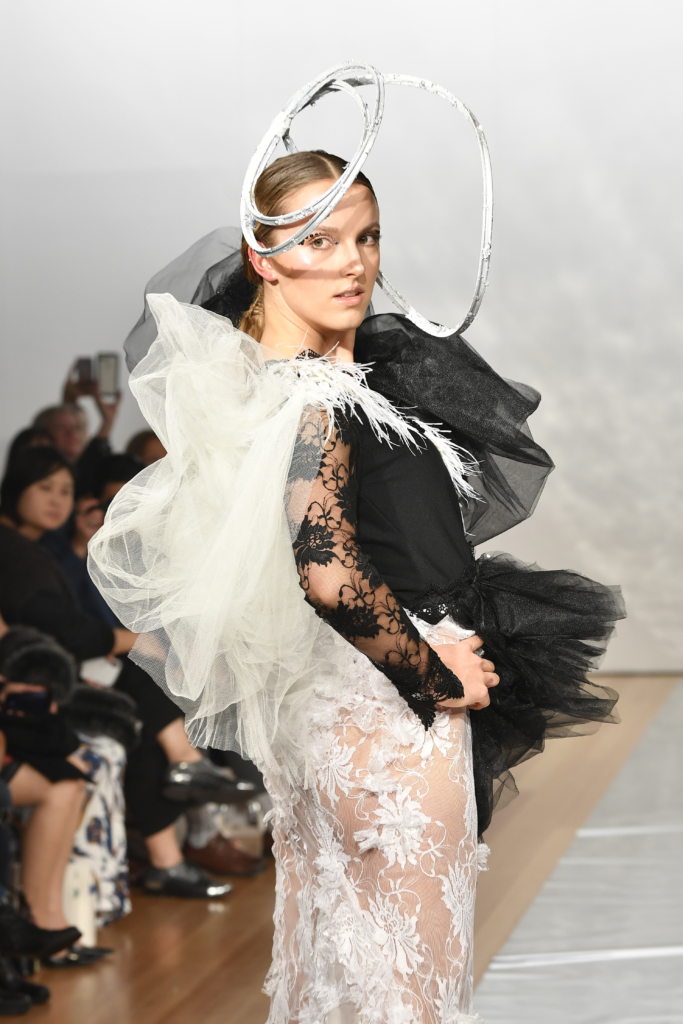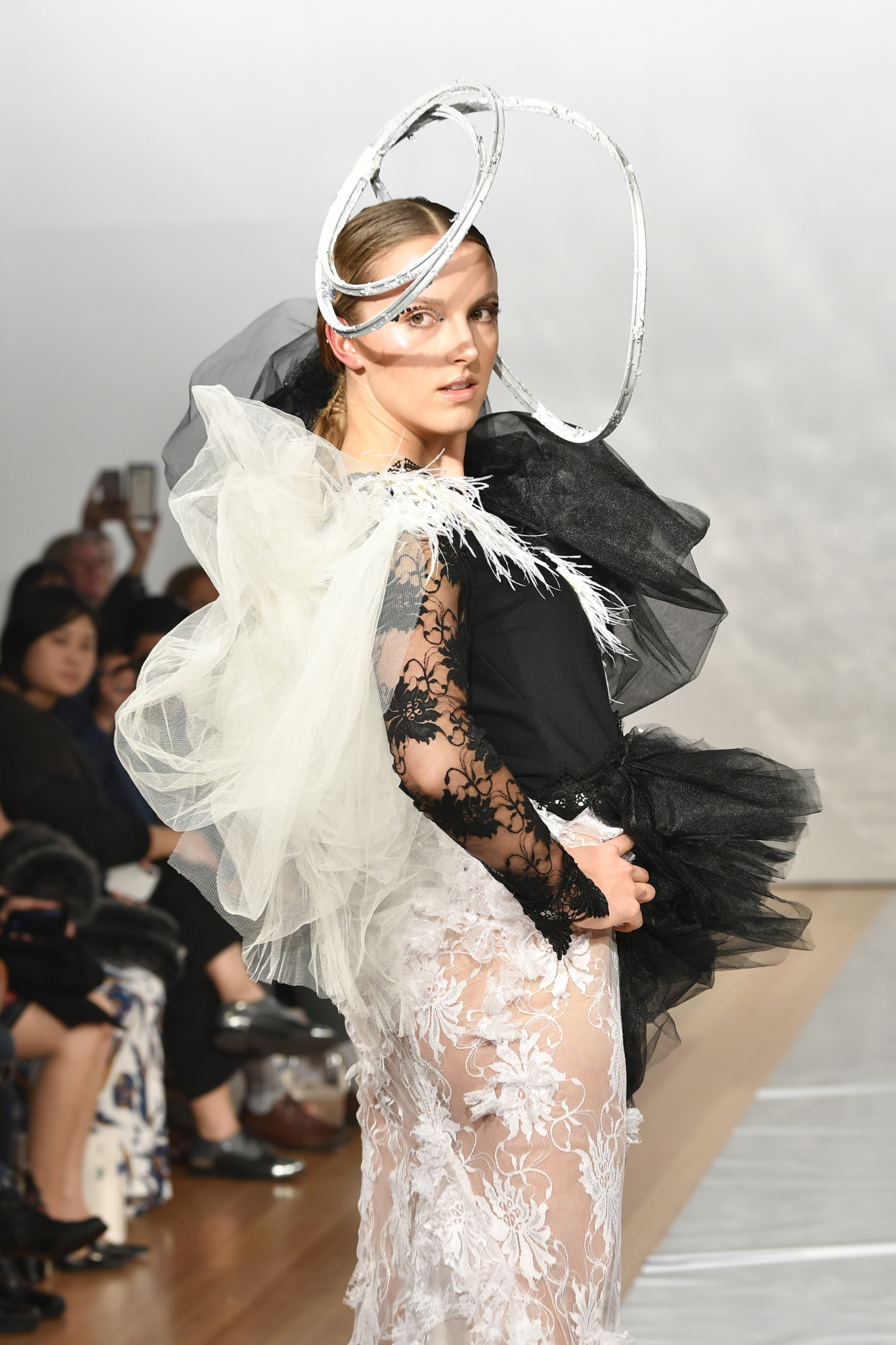 "My ideas evolved towards the different forms of shape in nature and of non-solids like gas – everything that surrounds us!" Kang shared about this season's designs on her brand's website. "The Galaxy Extravaganza collection includes all forms of life expressed in artistic detail on my garments. And then [I added in] 'extravaganza' because I am usually dressed quite over the top!"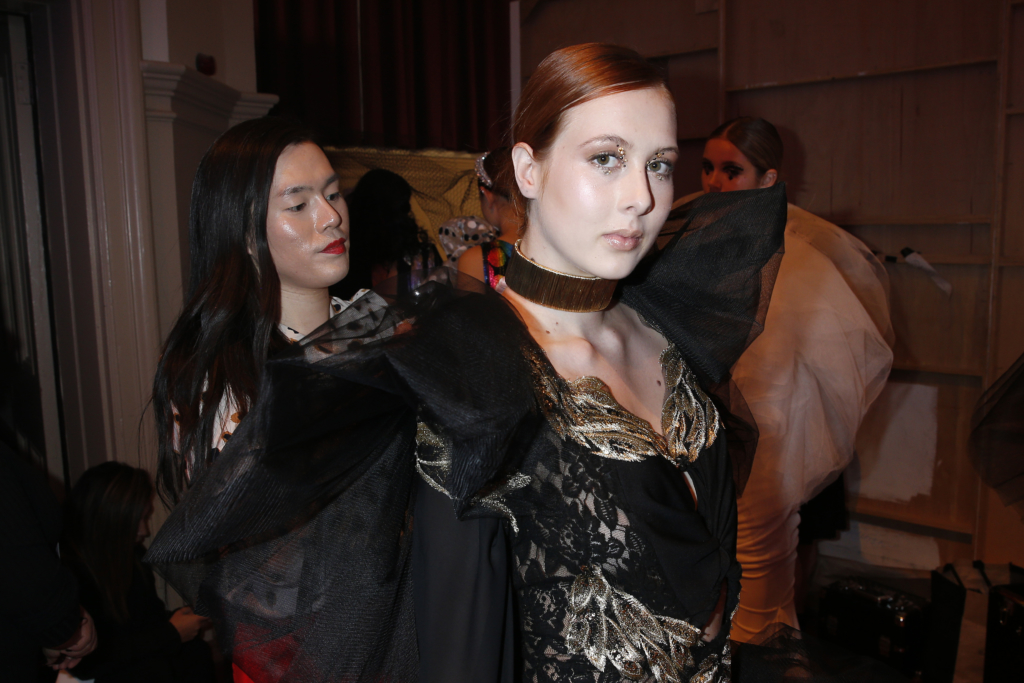 The designer is also hands-on in polishing off the models for big catwalk presentations like this August's showcase. To create "ultra-eclectic" beauty looks for this runway show, Celia Lang Couture worked closely with Face Me Makeup, a well-known mobile freelance team of experienced hair and makeup artists working out of Auckland.
Click through the gallery below to view photos from the Cecilia Kang Couture runway show during New Zealand Fashion Week 2019.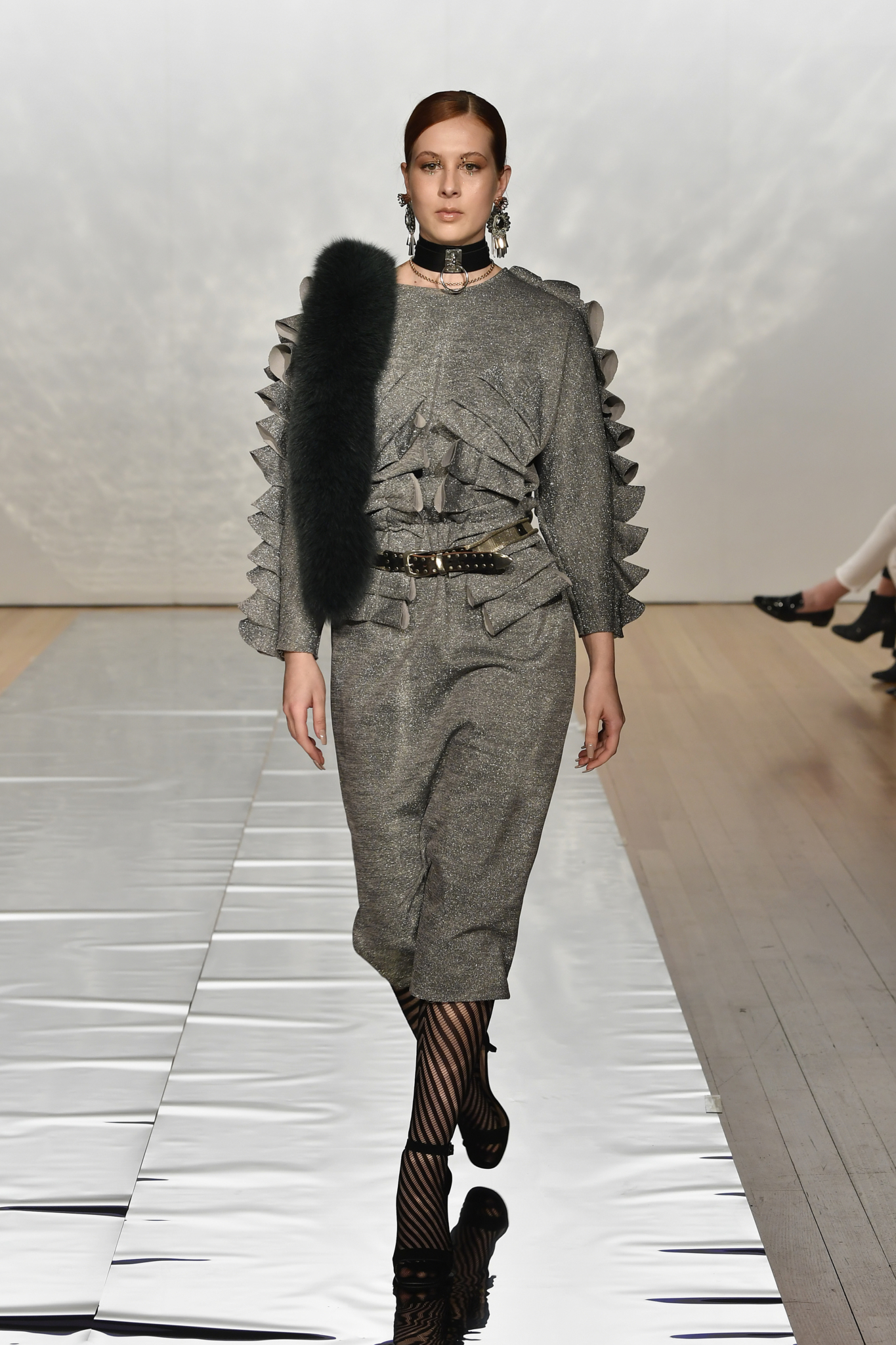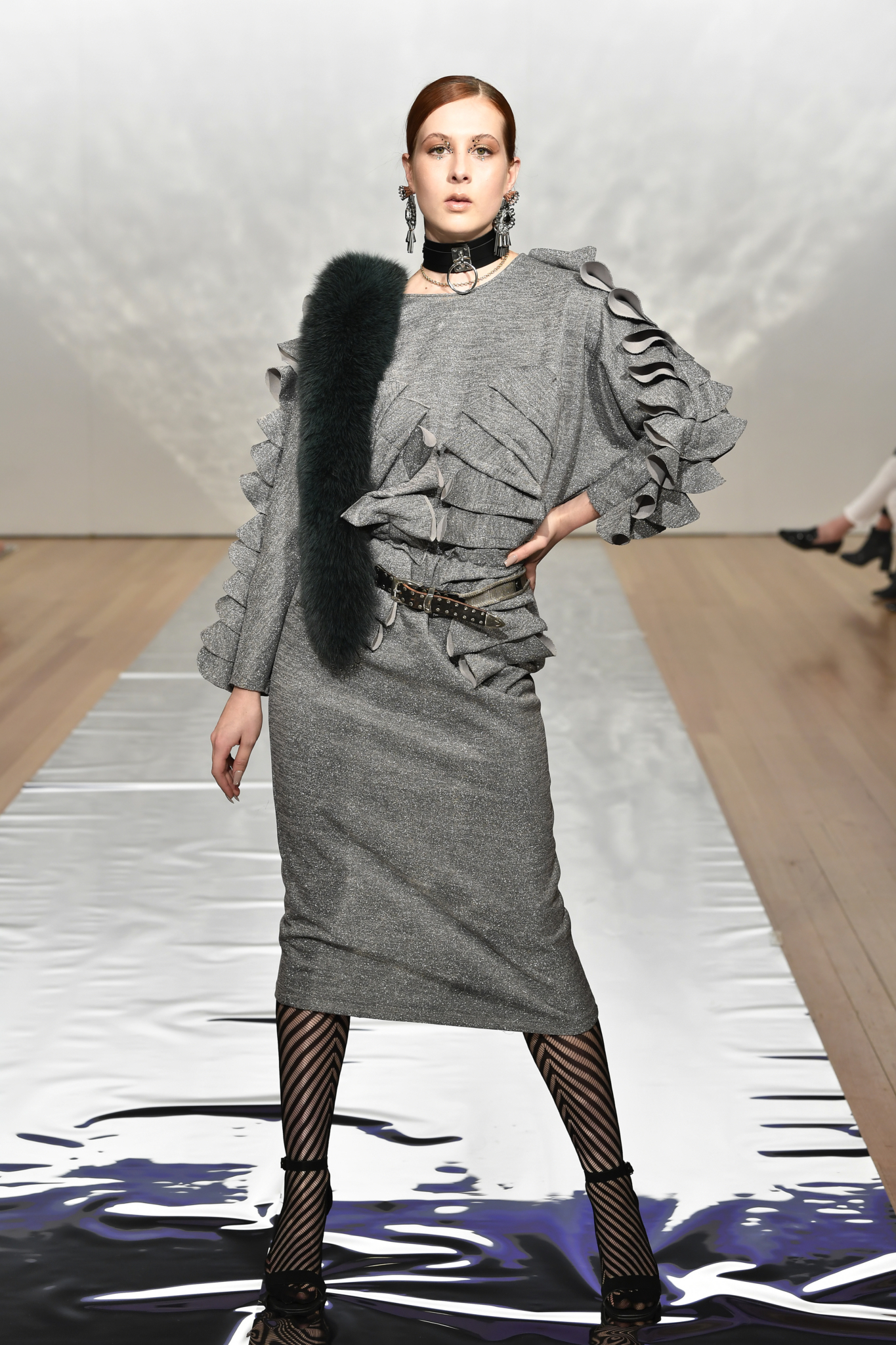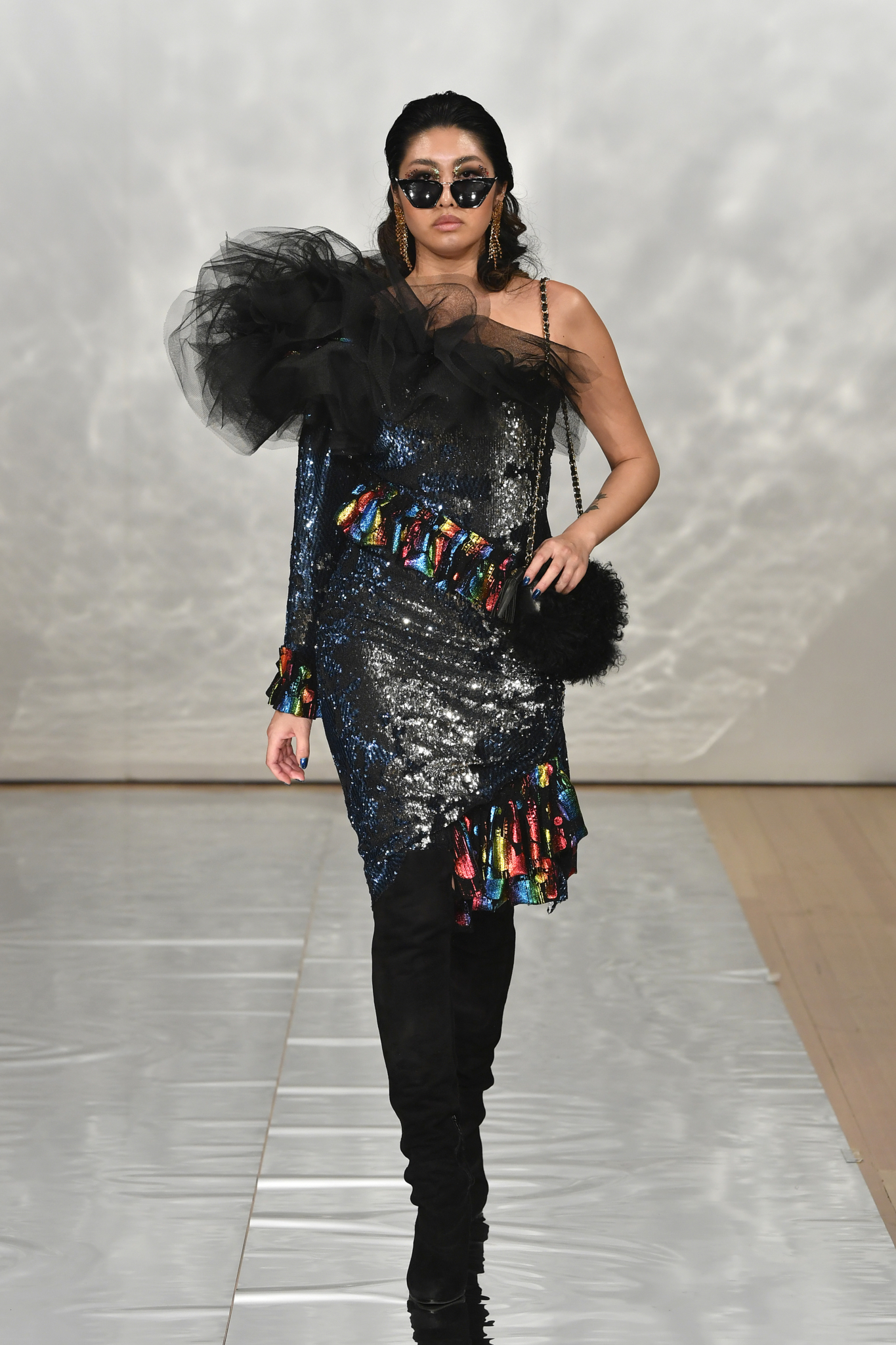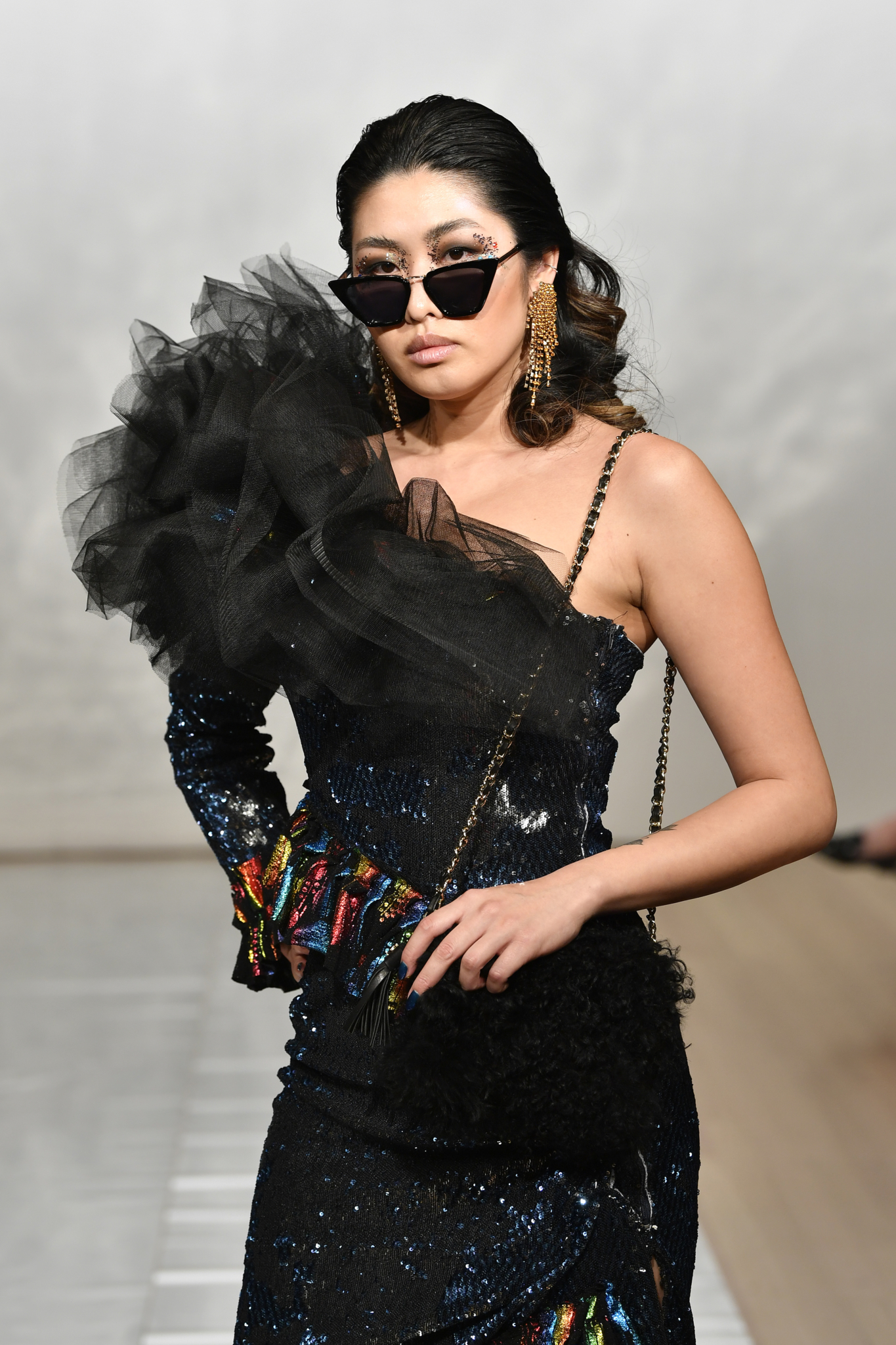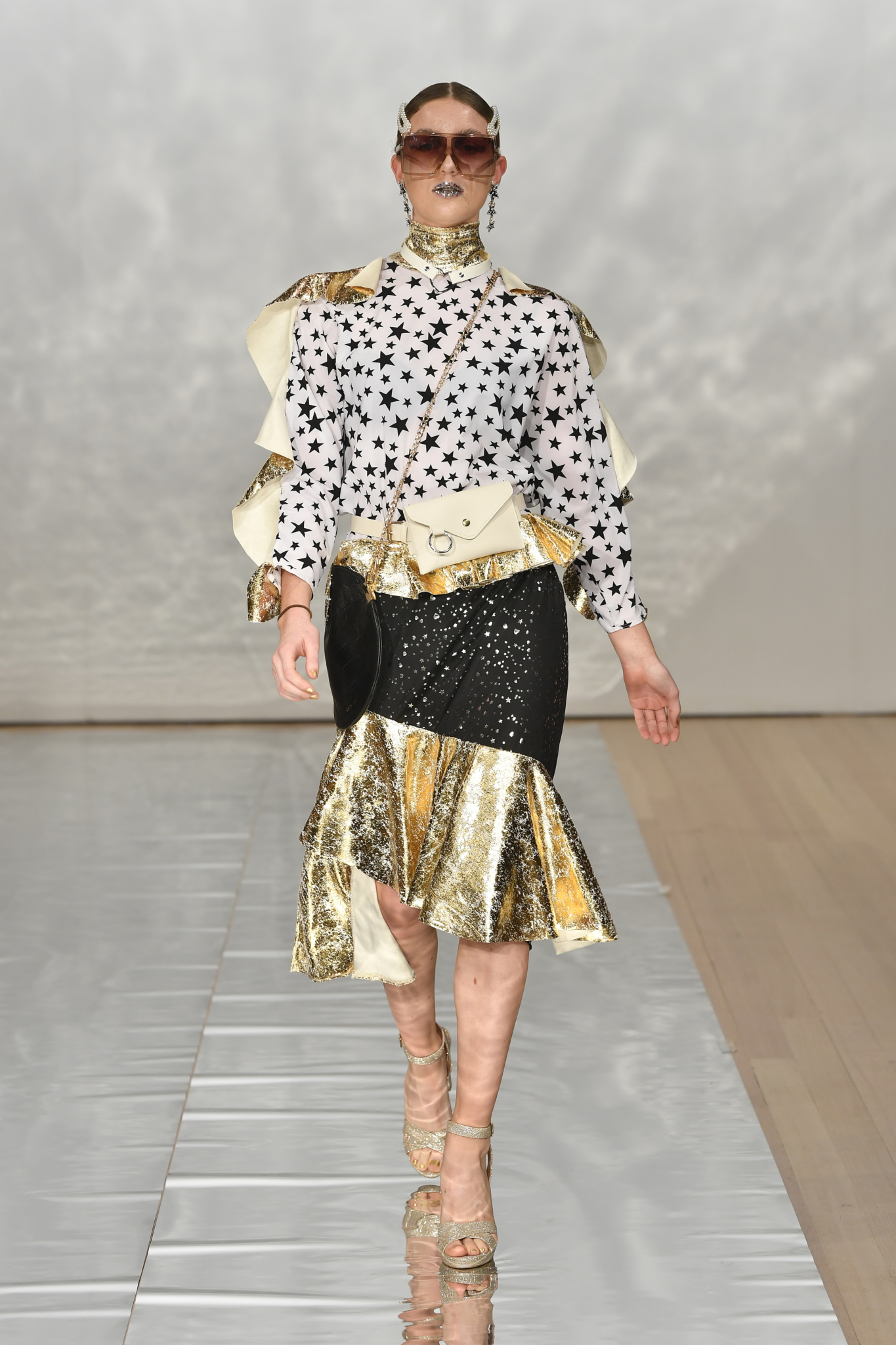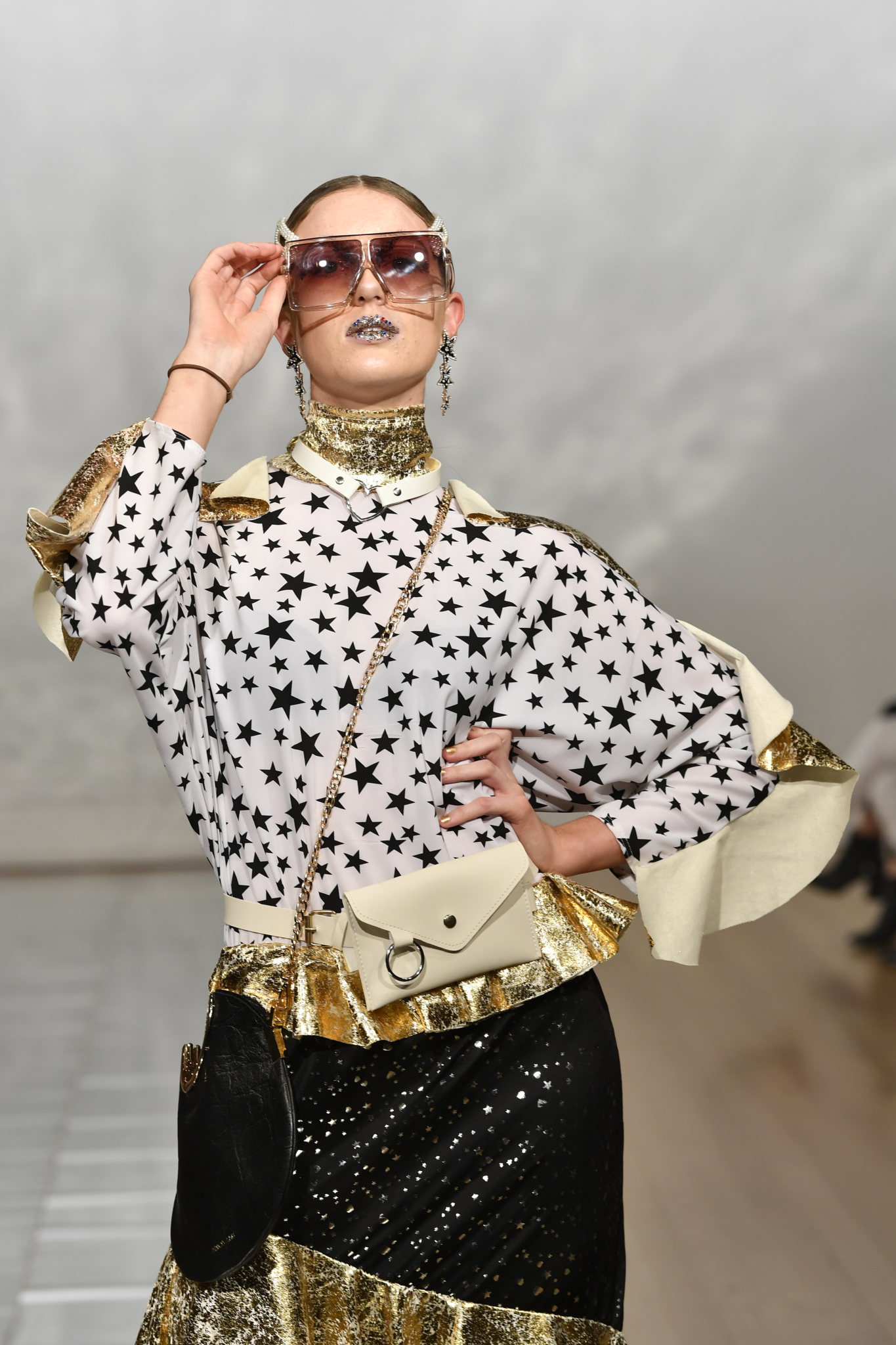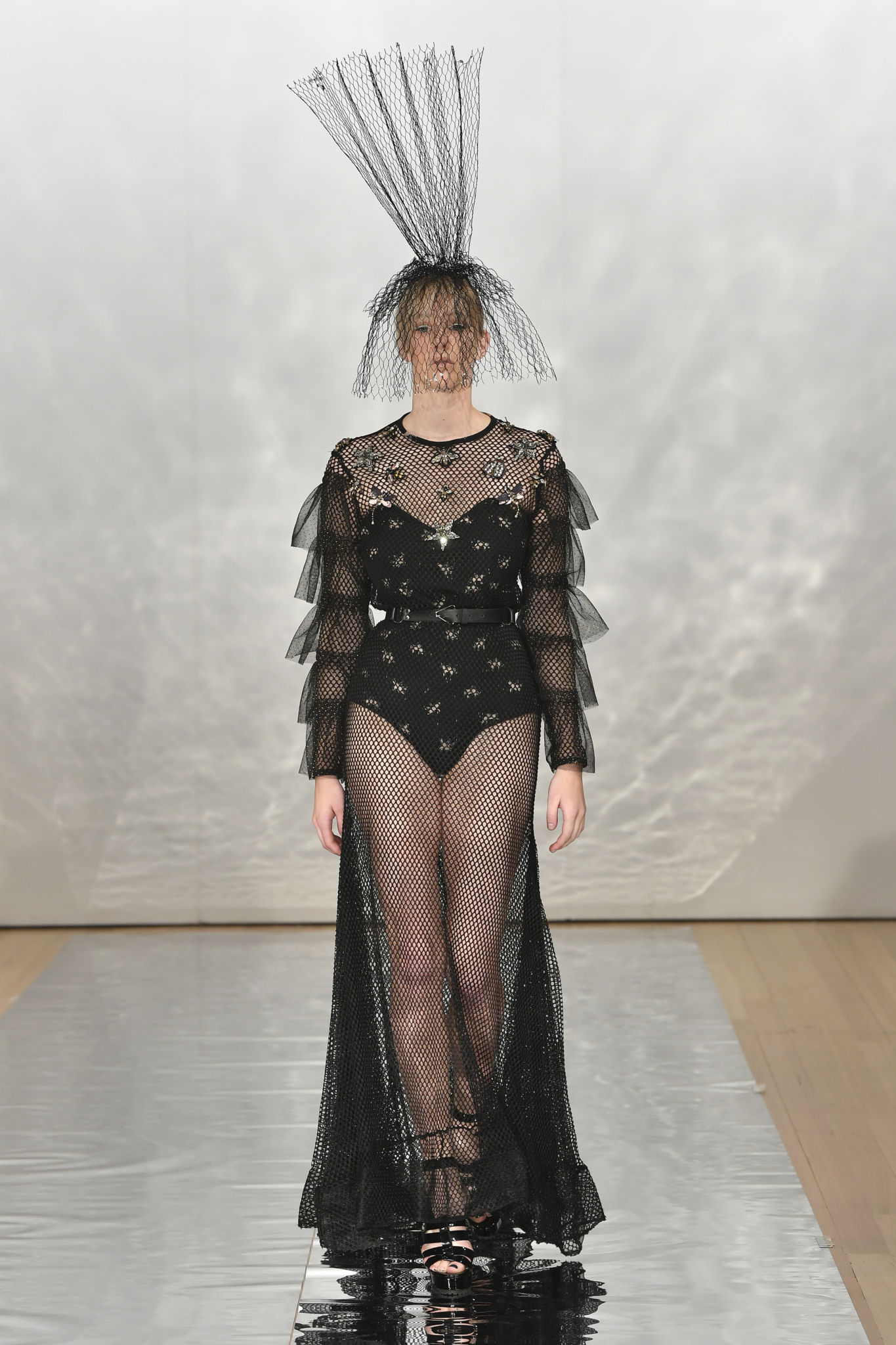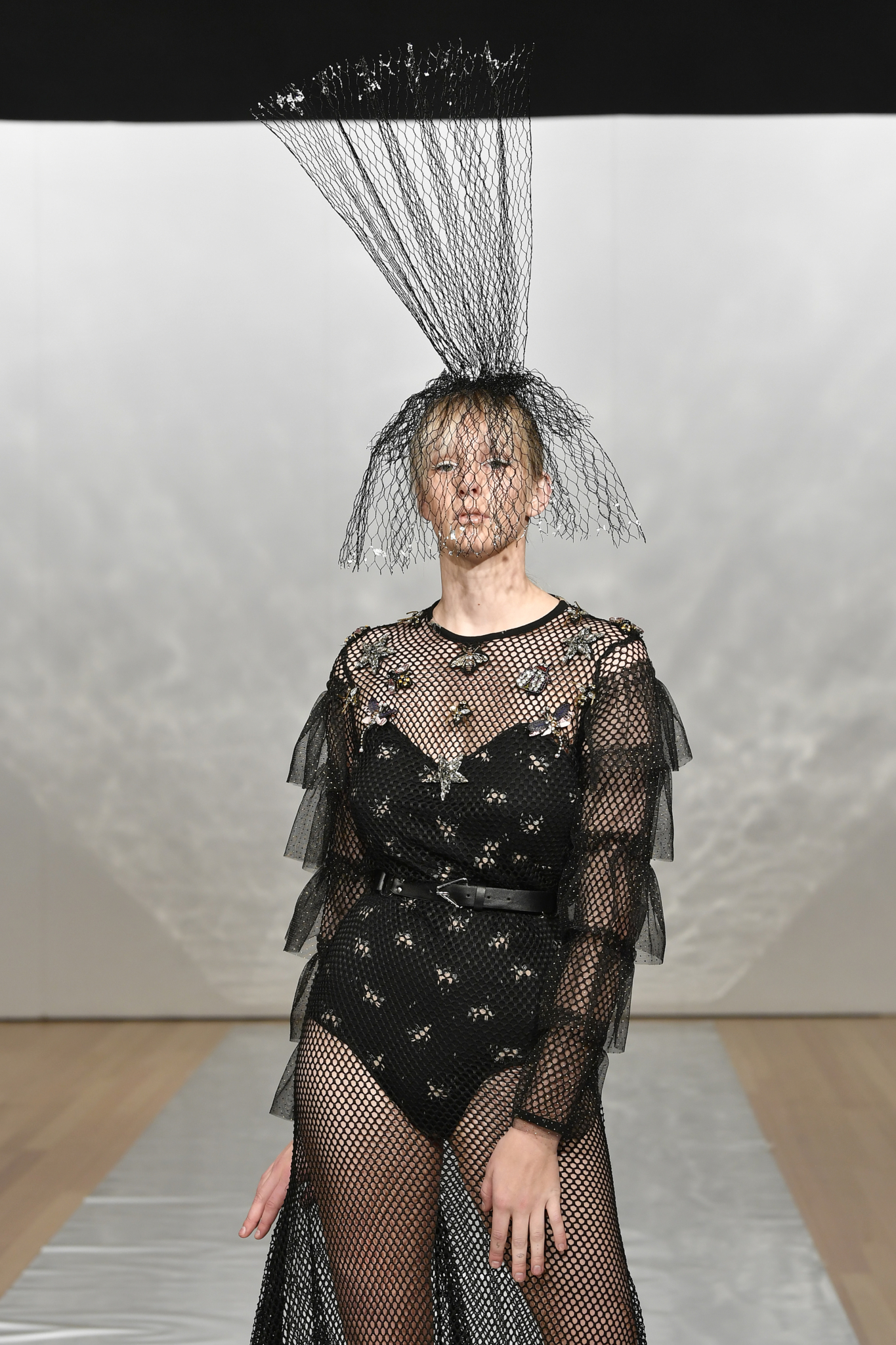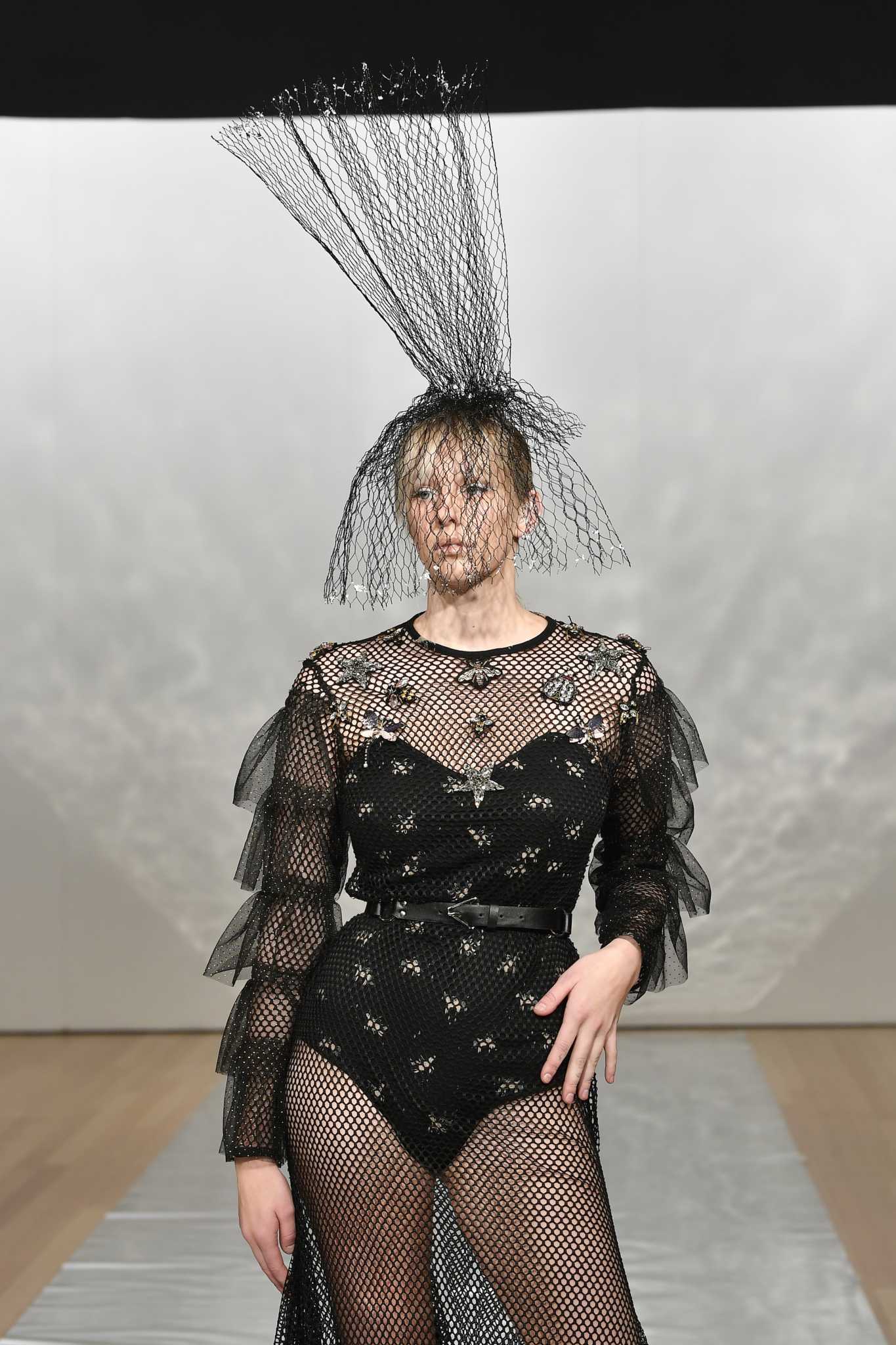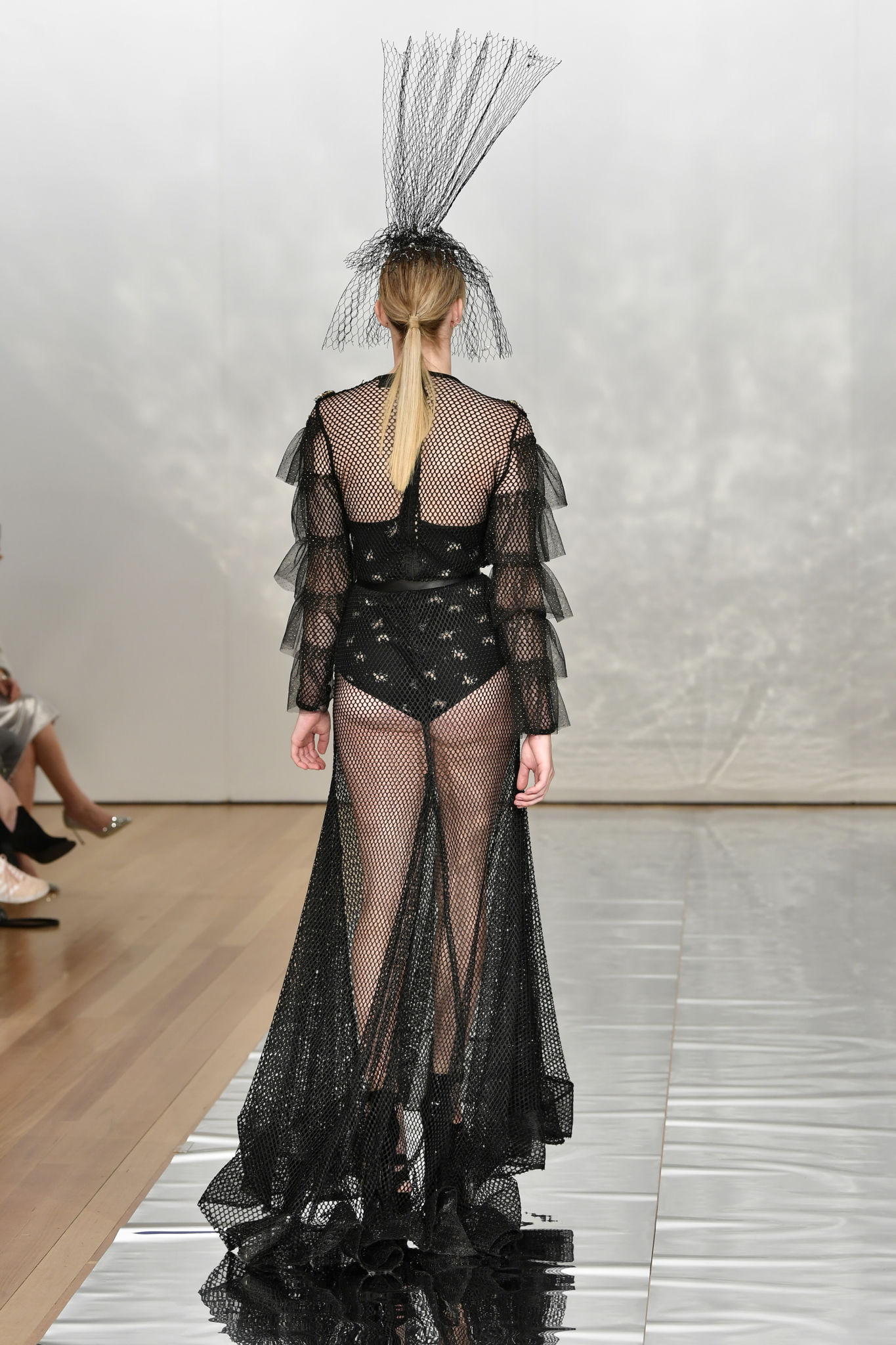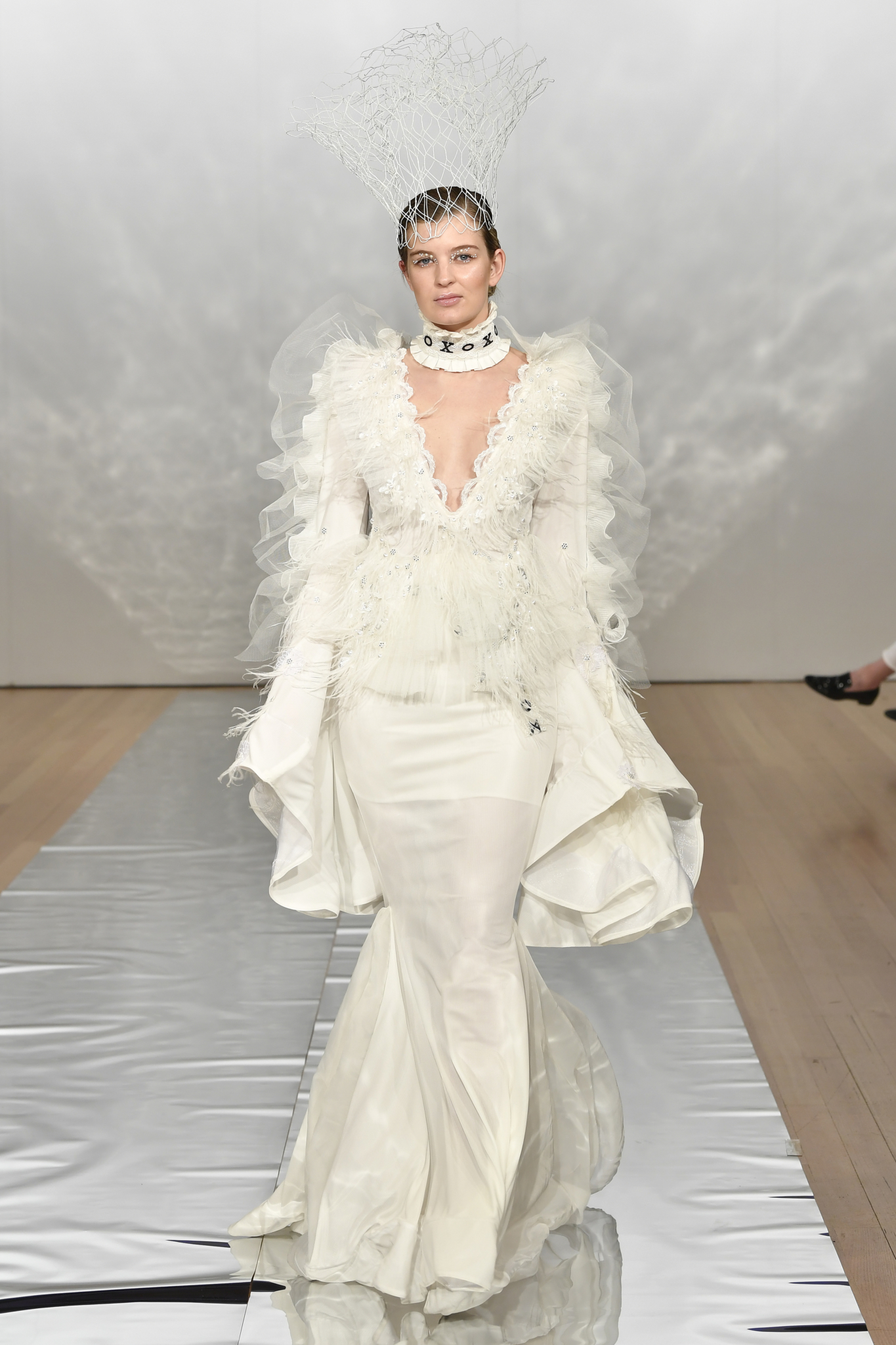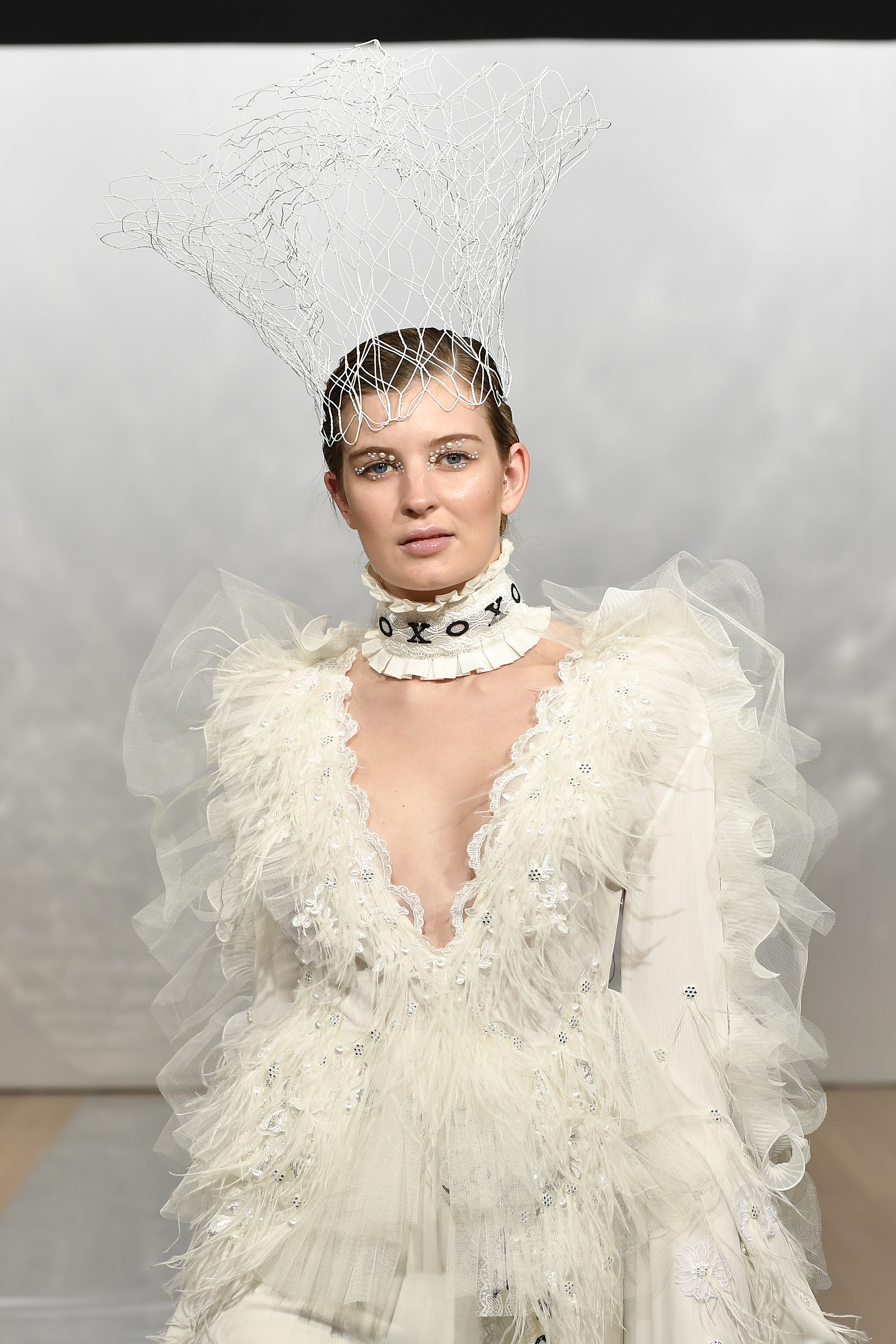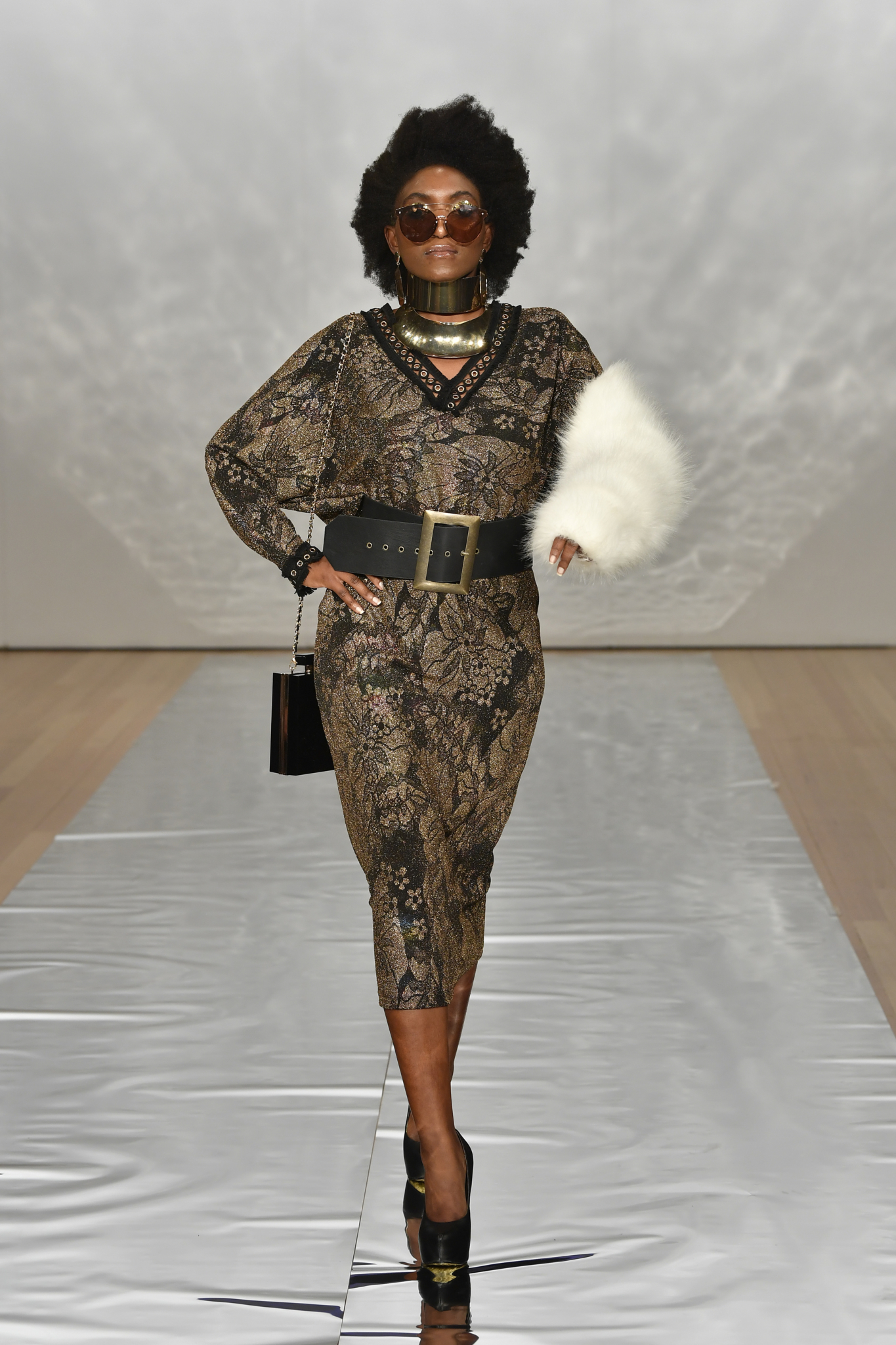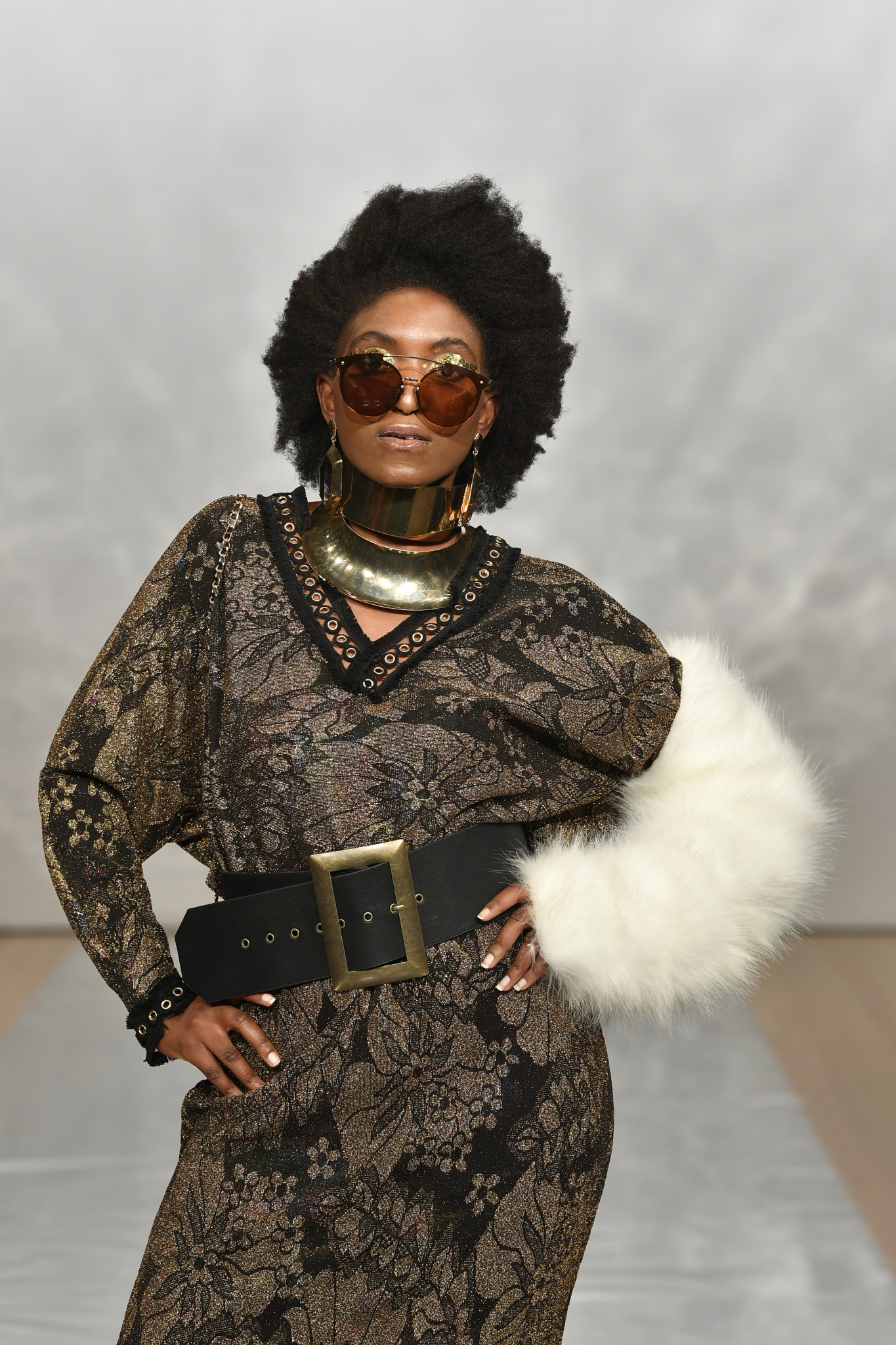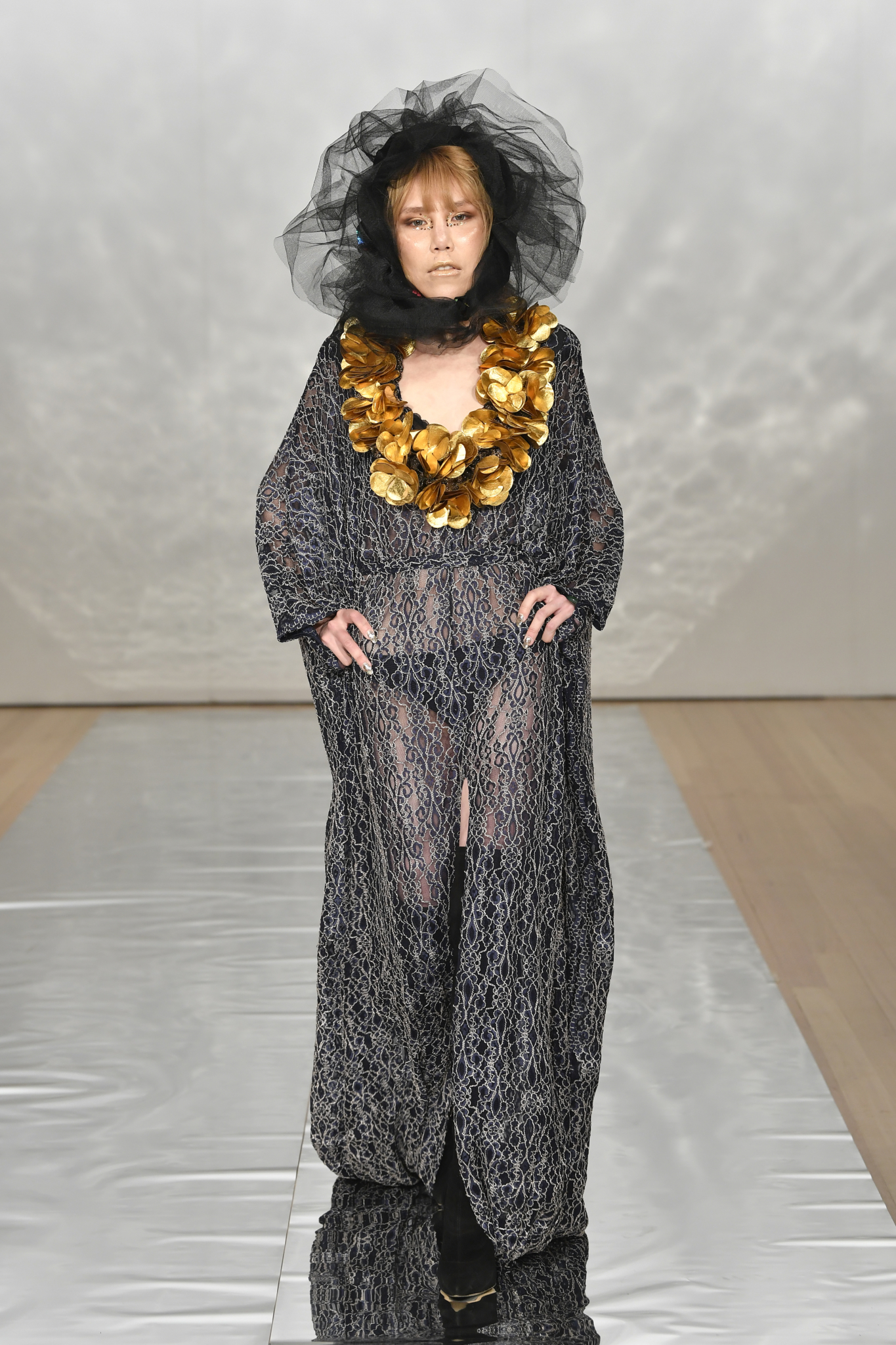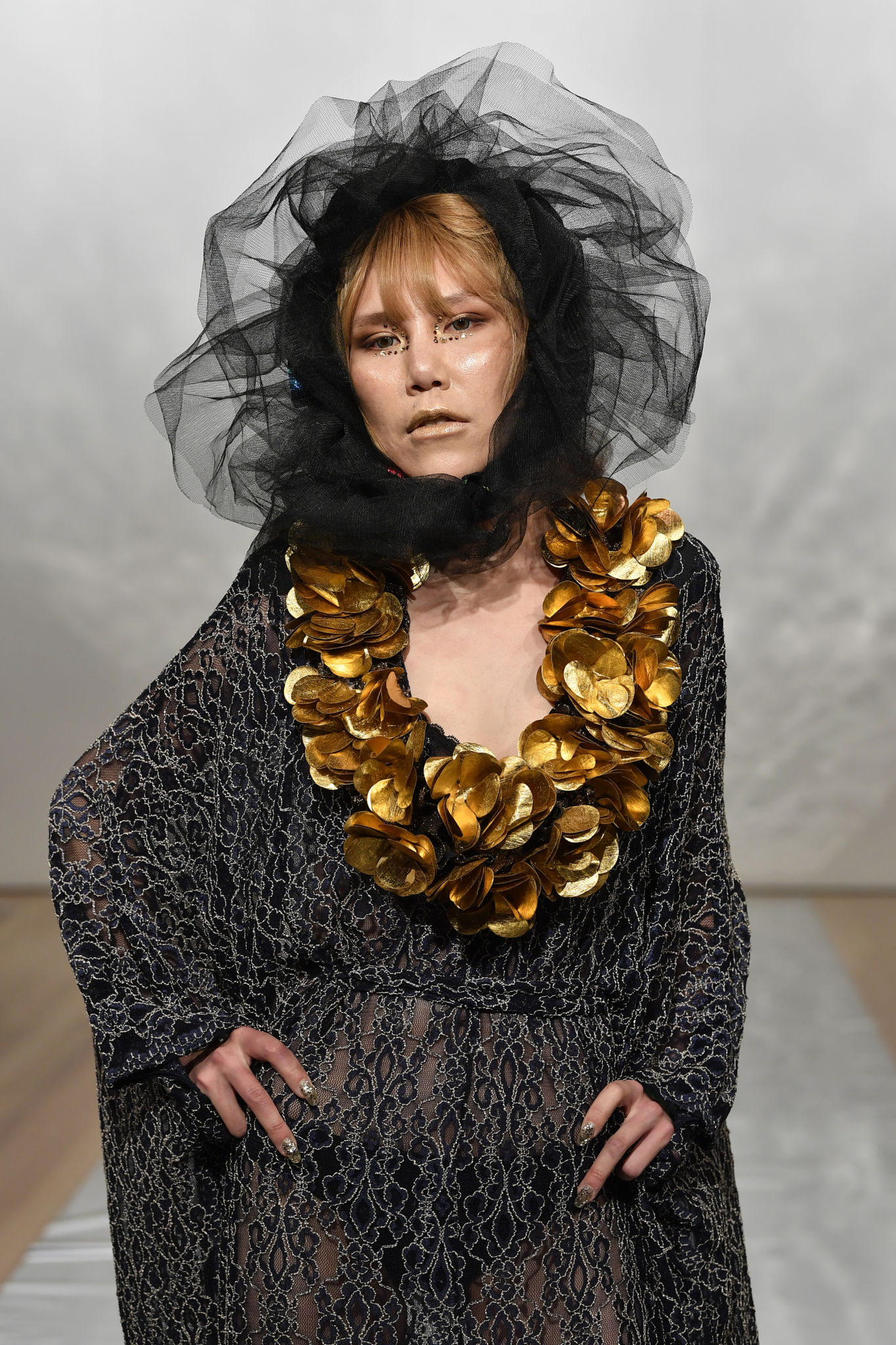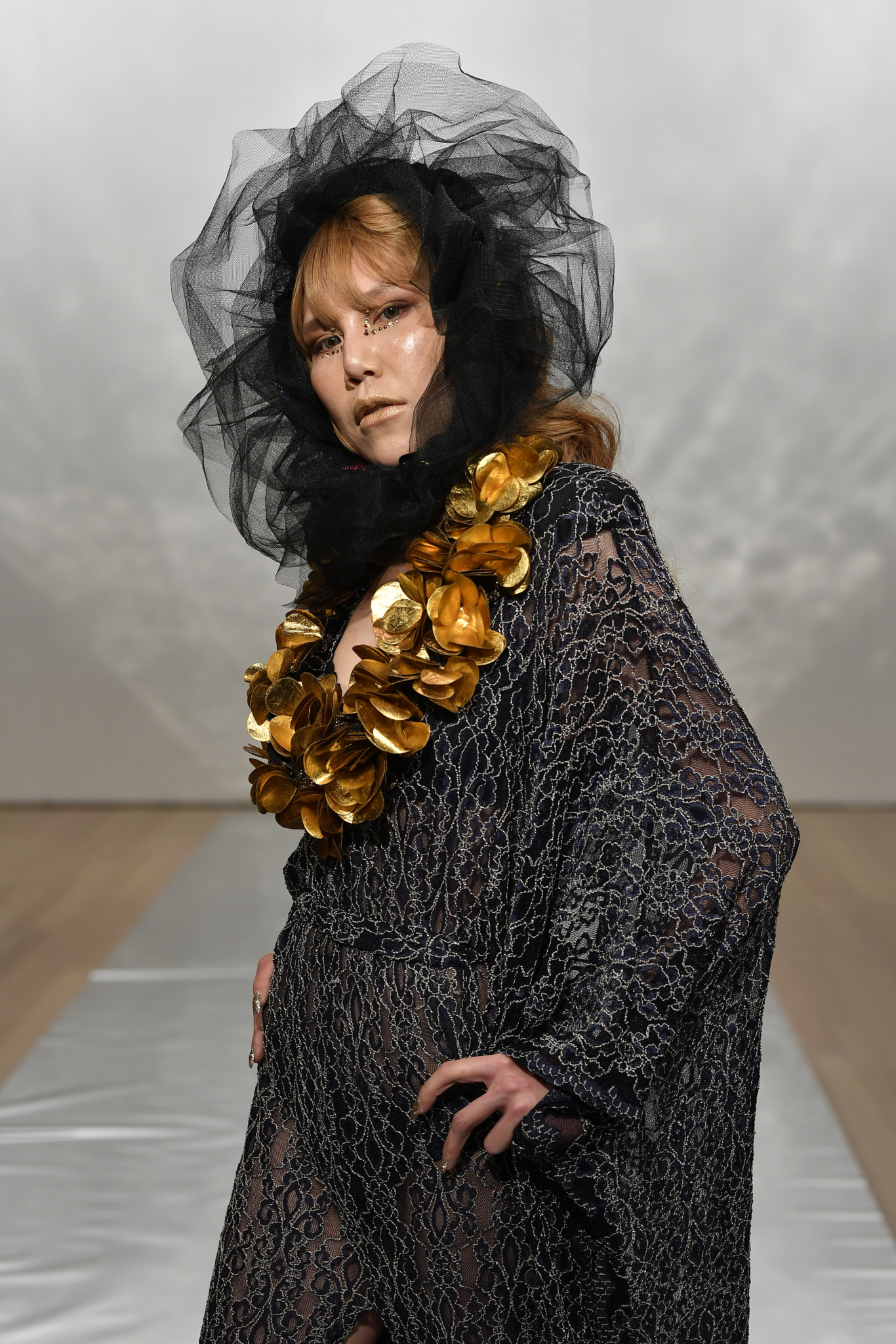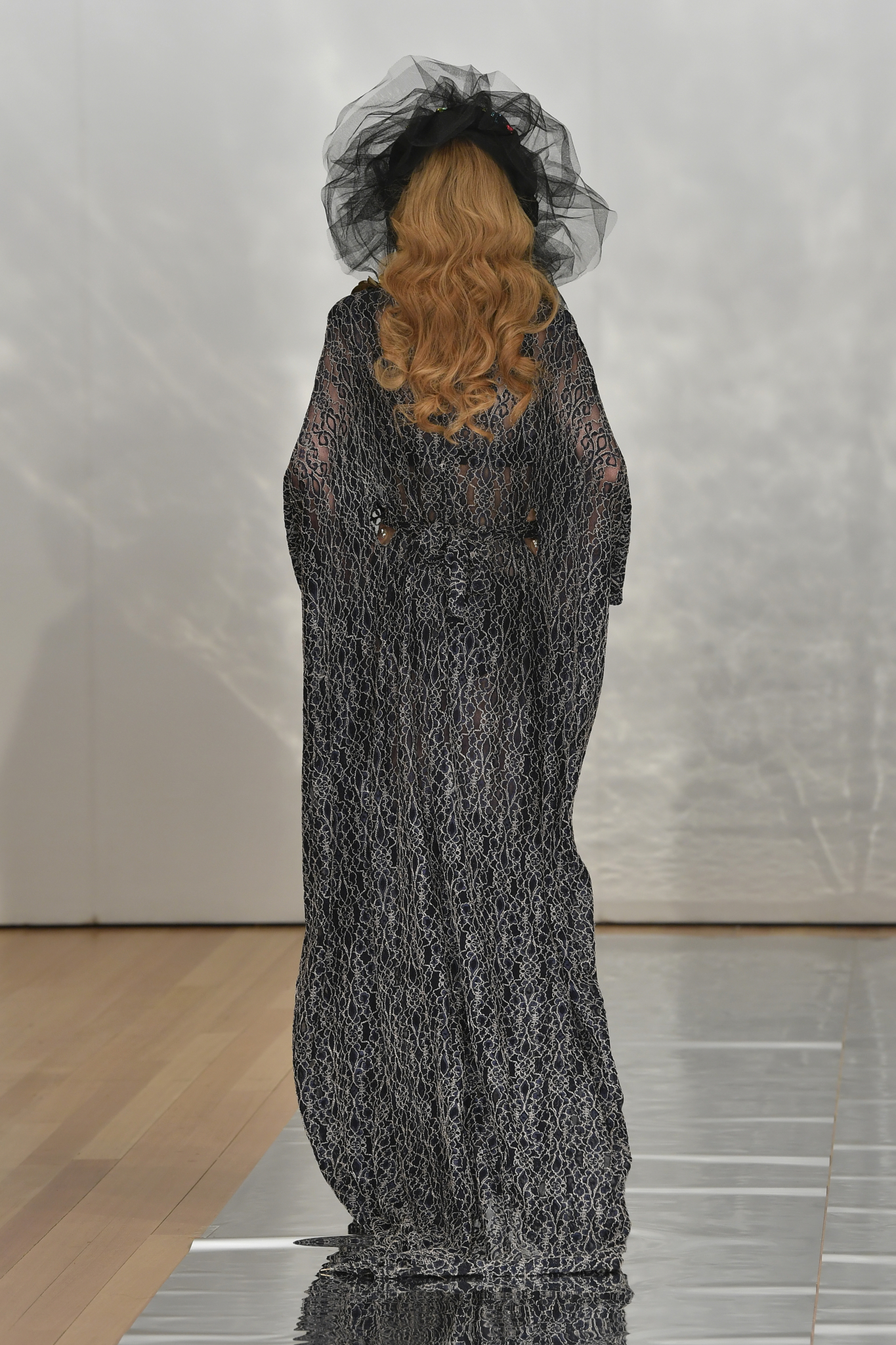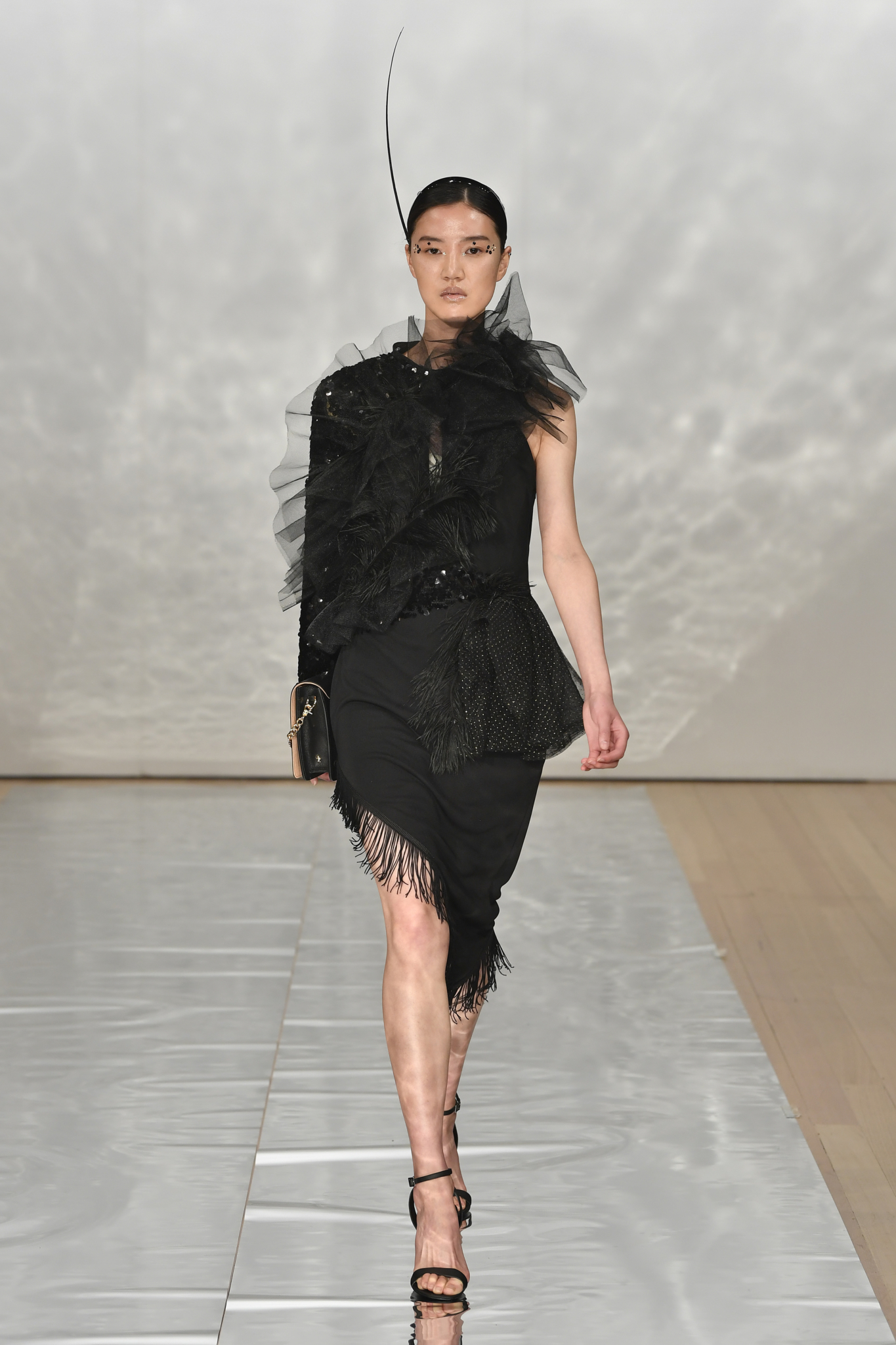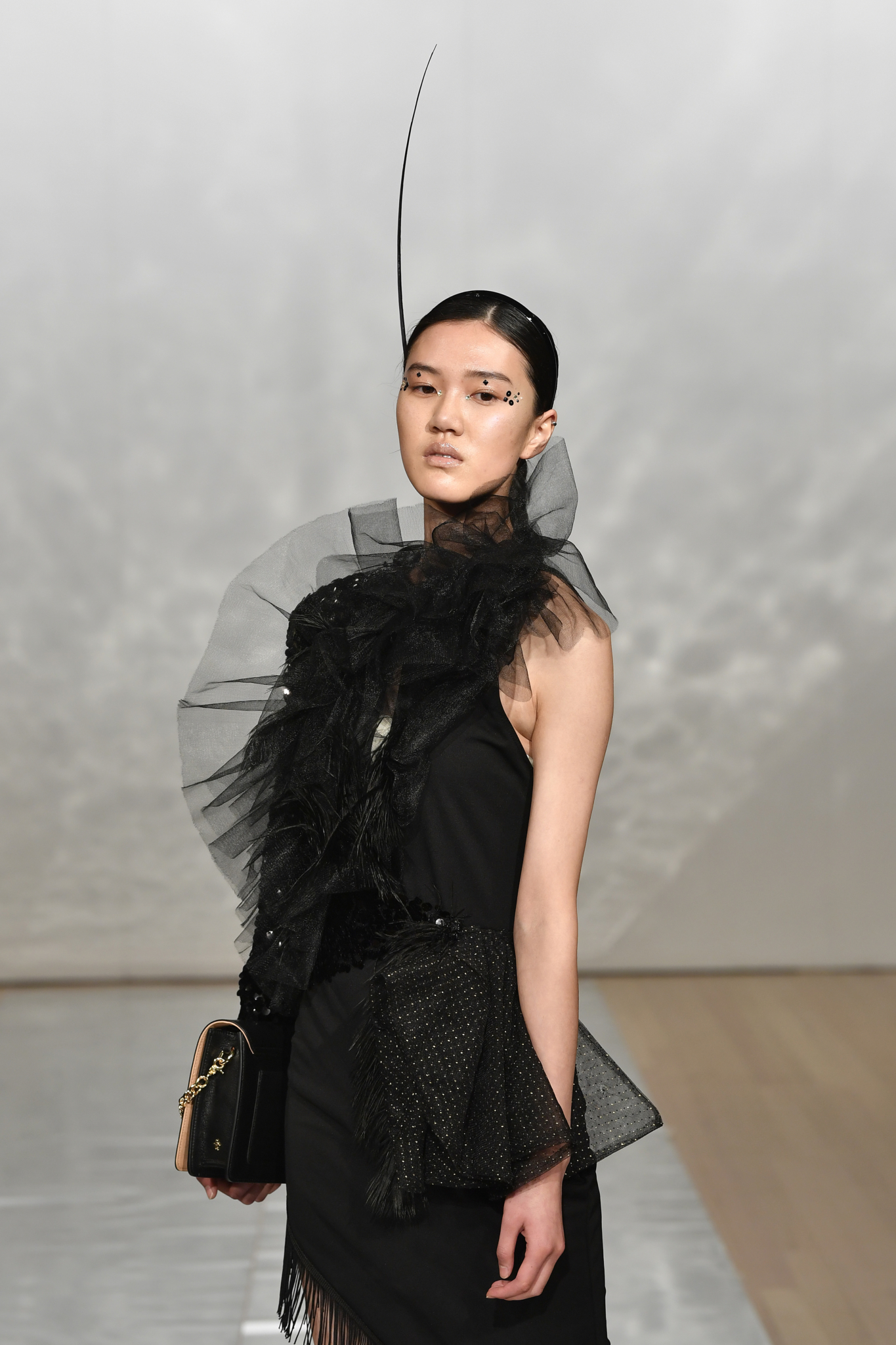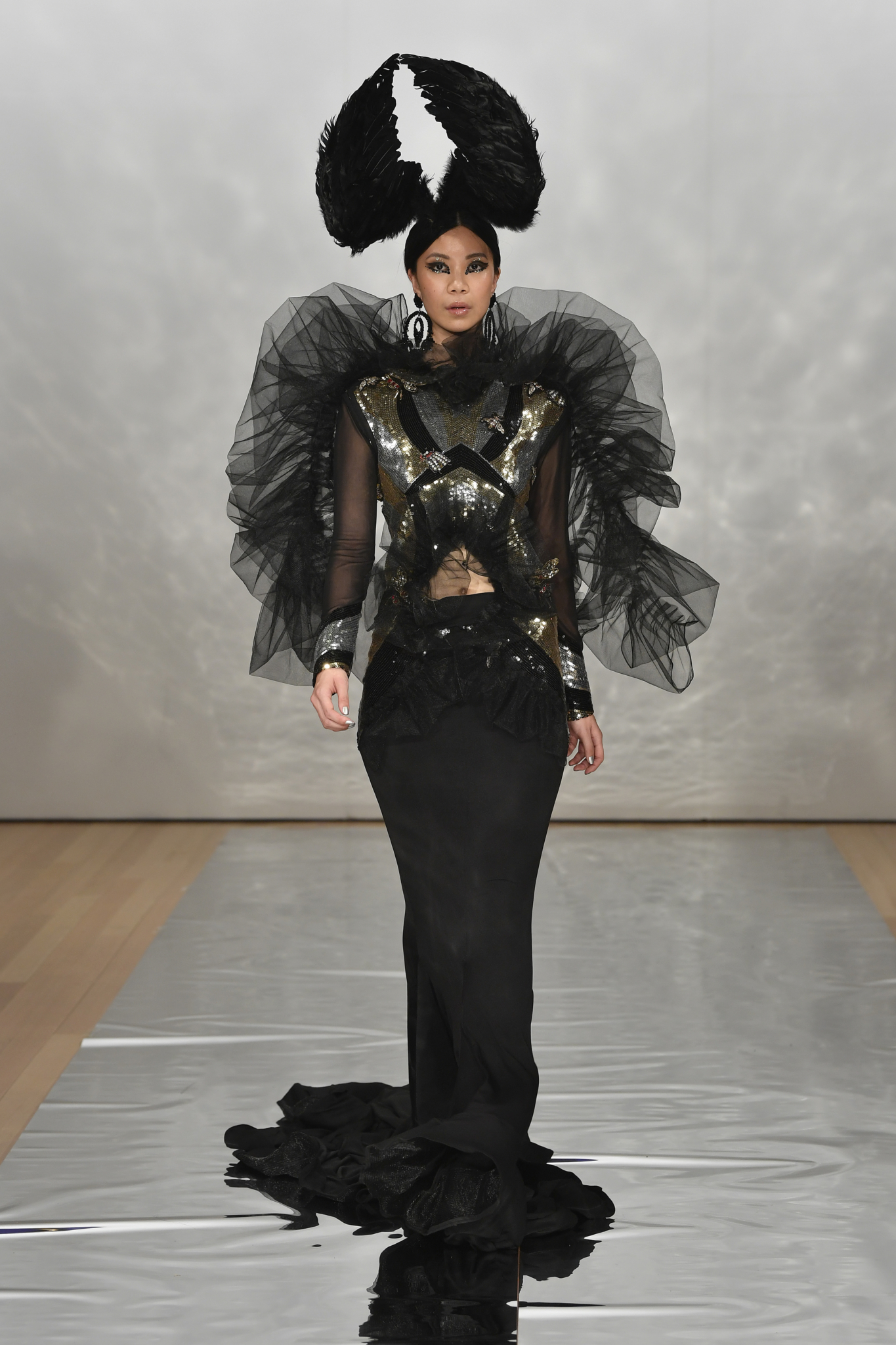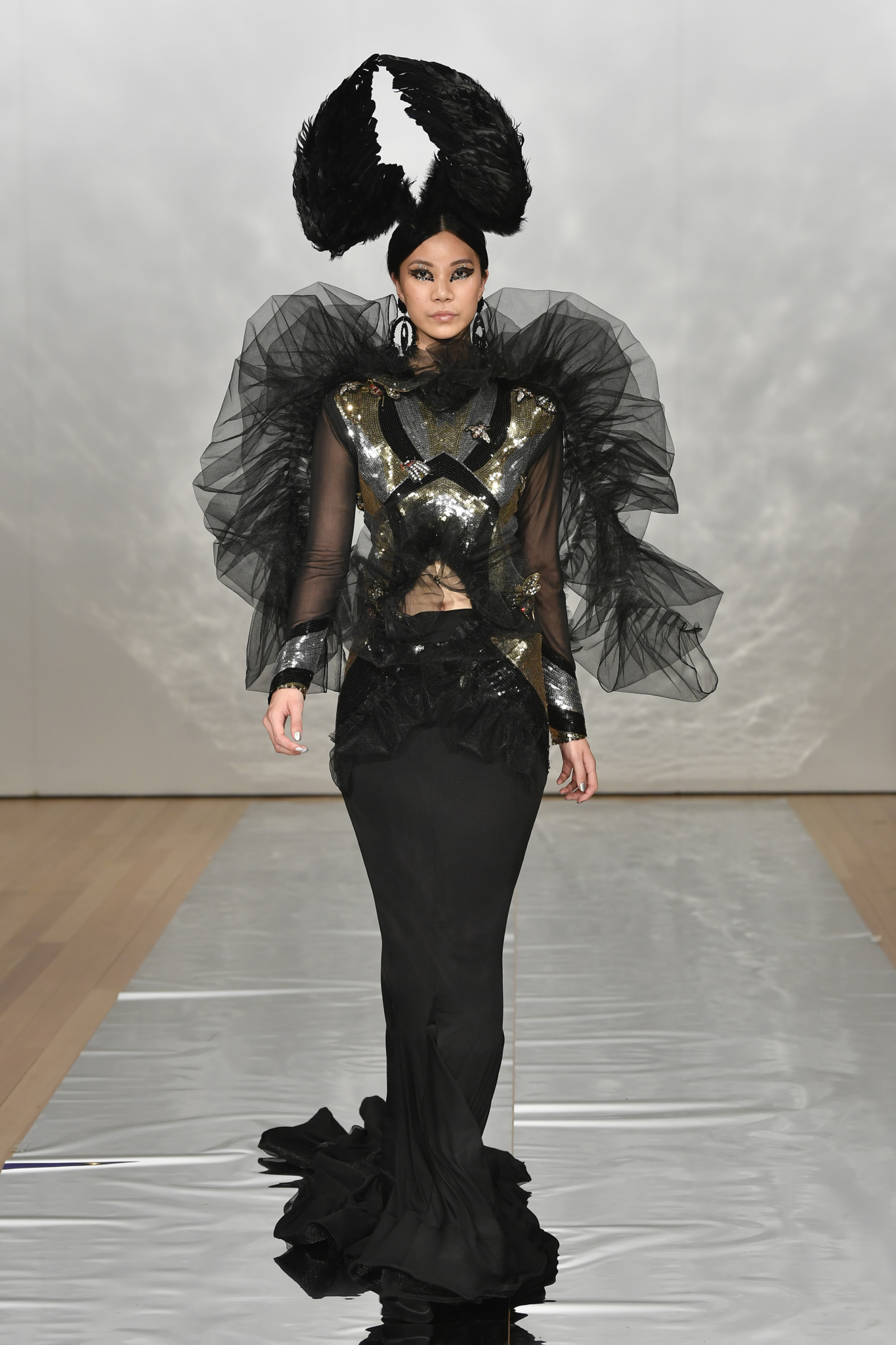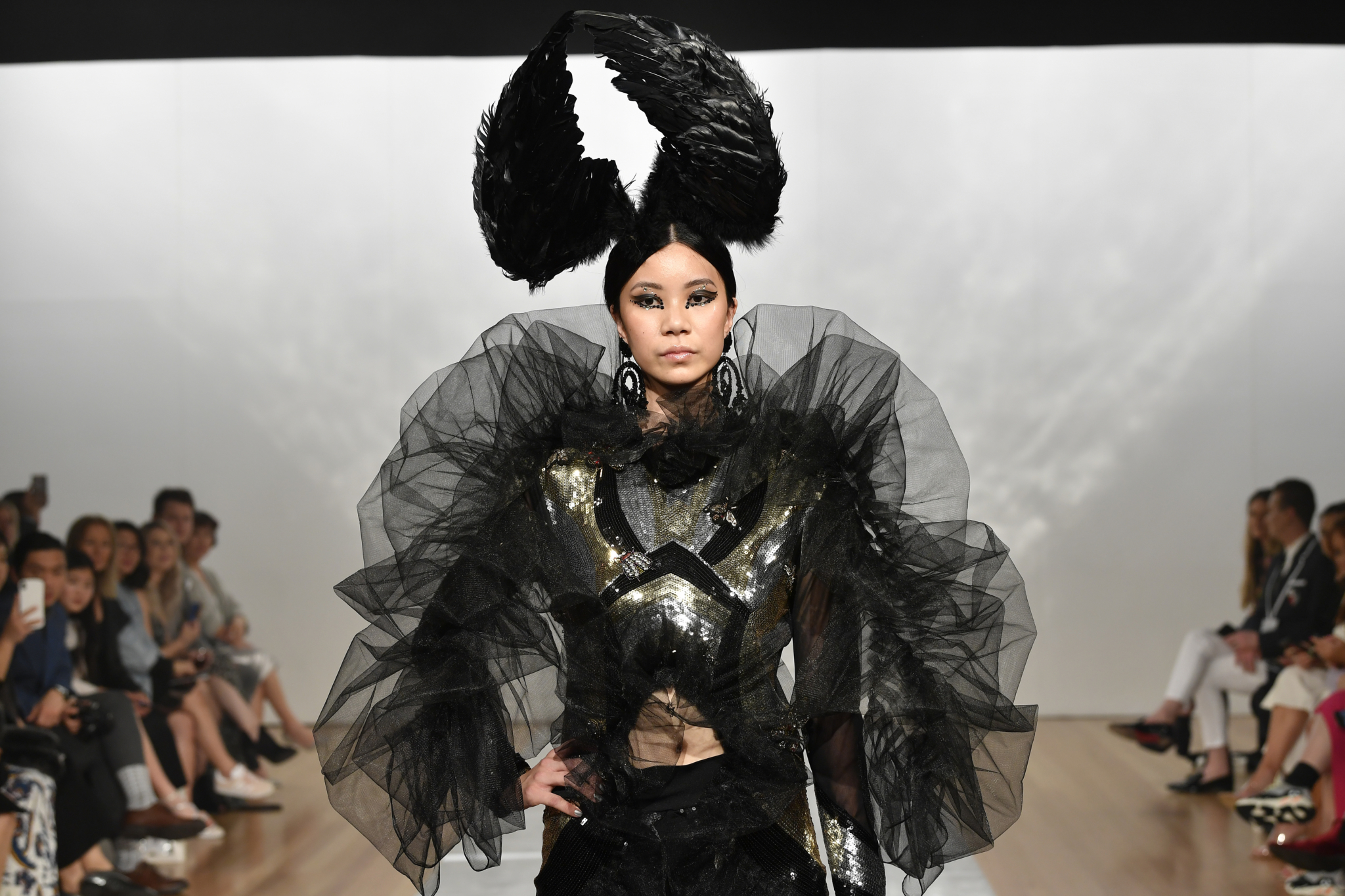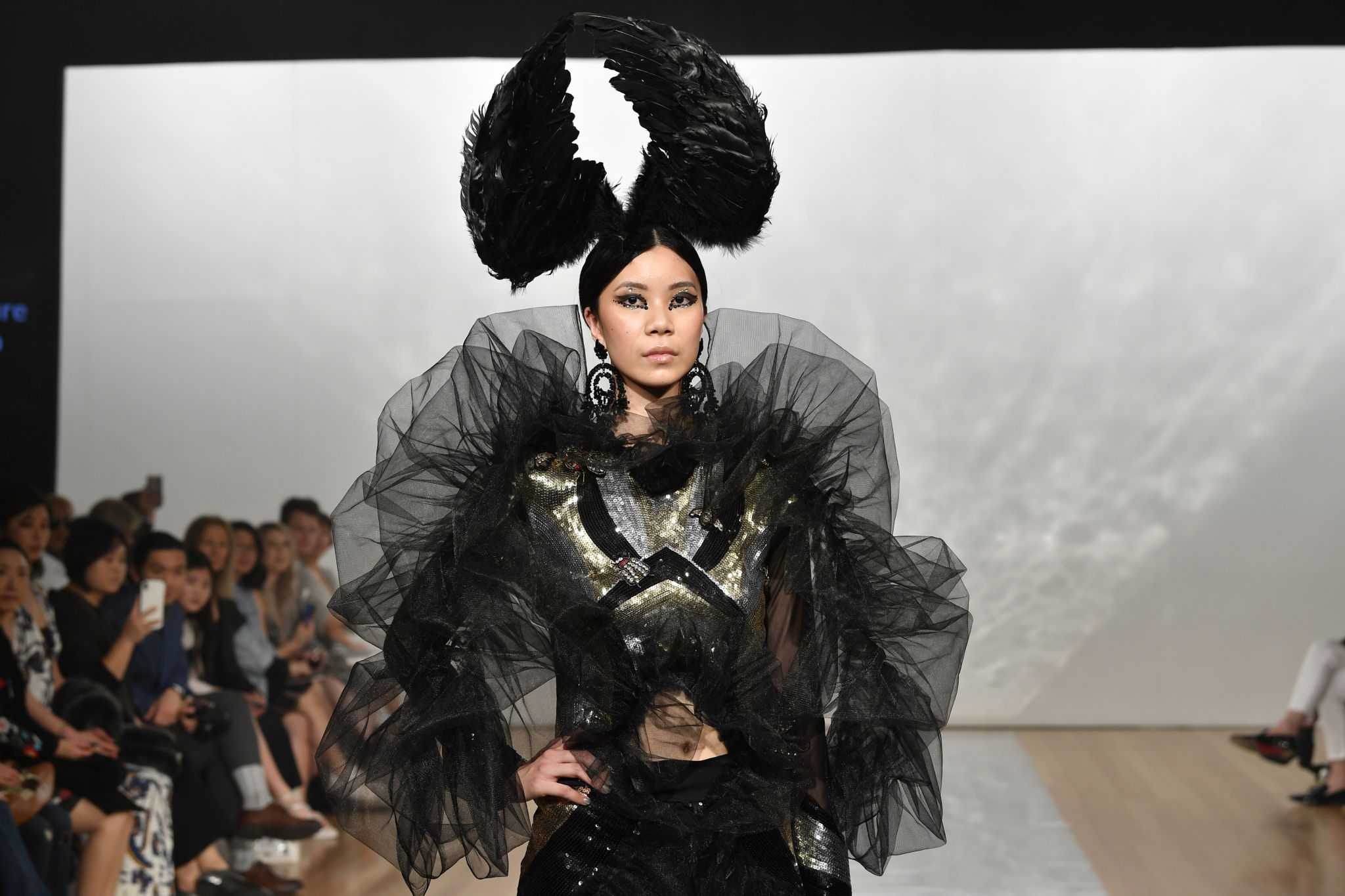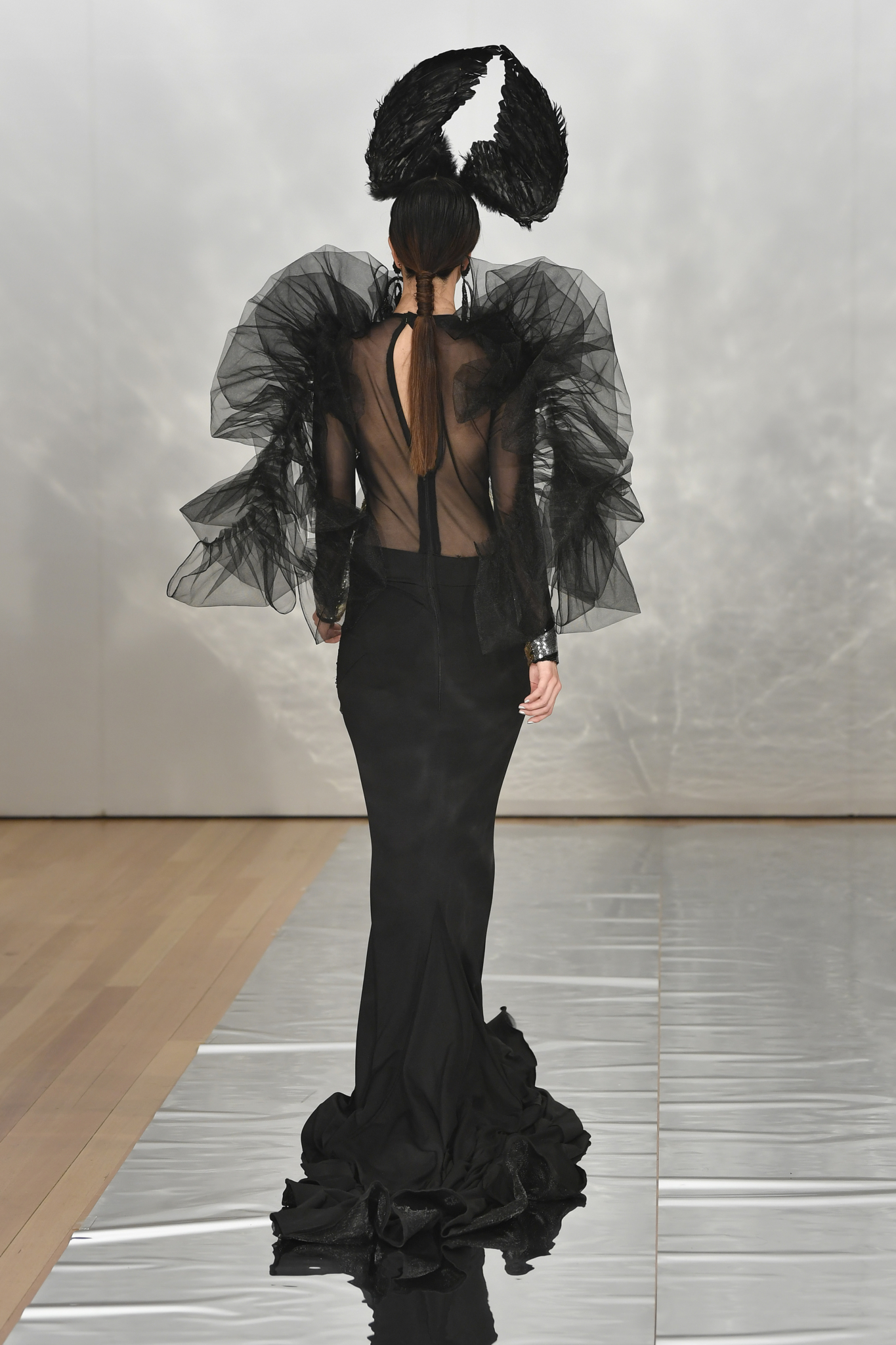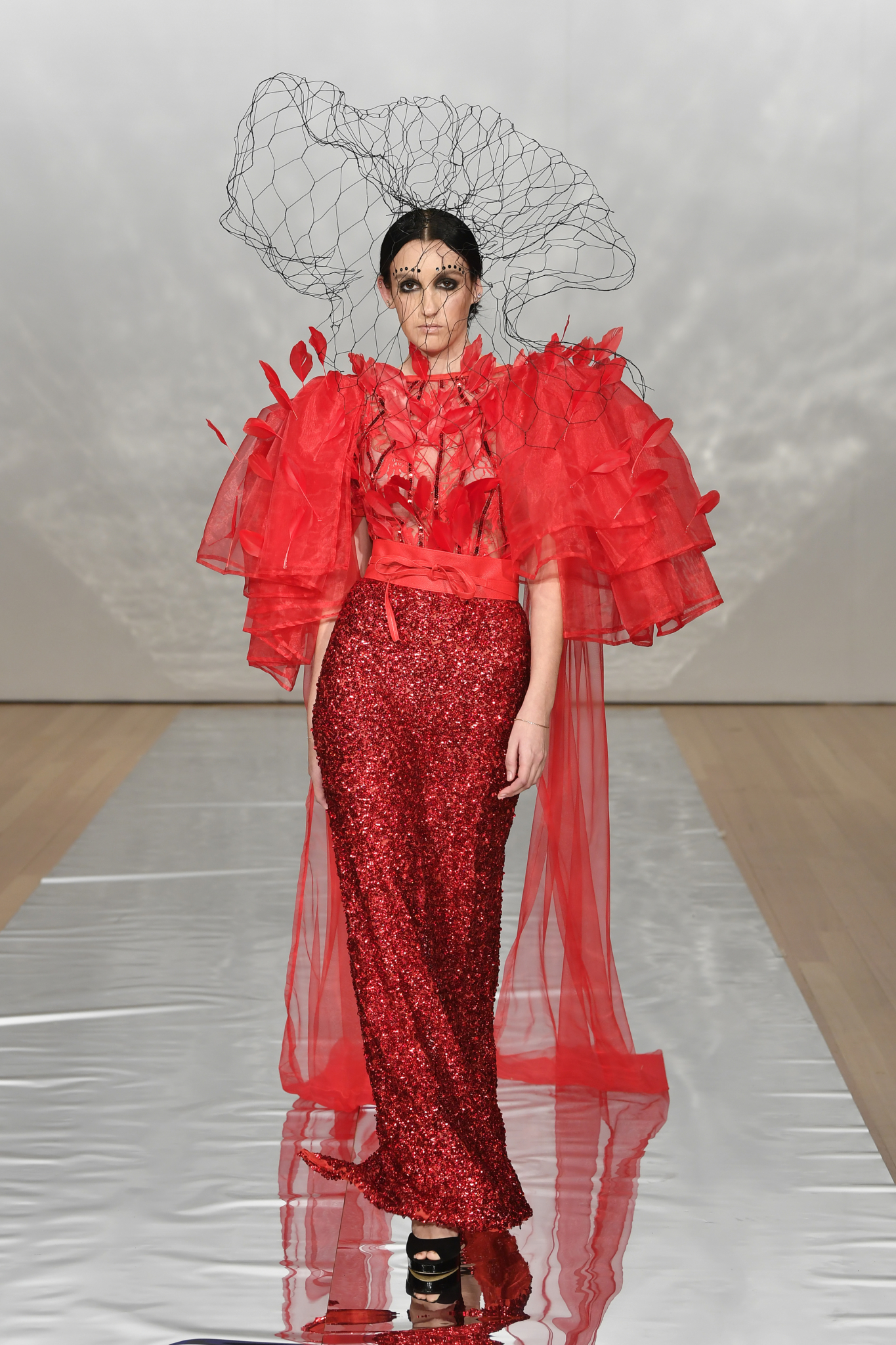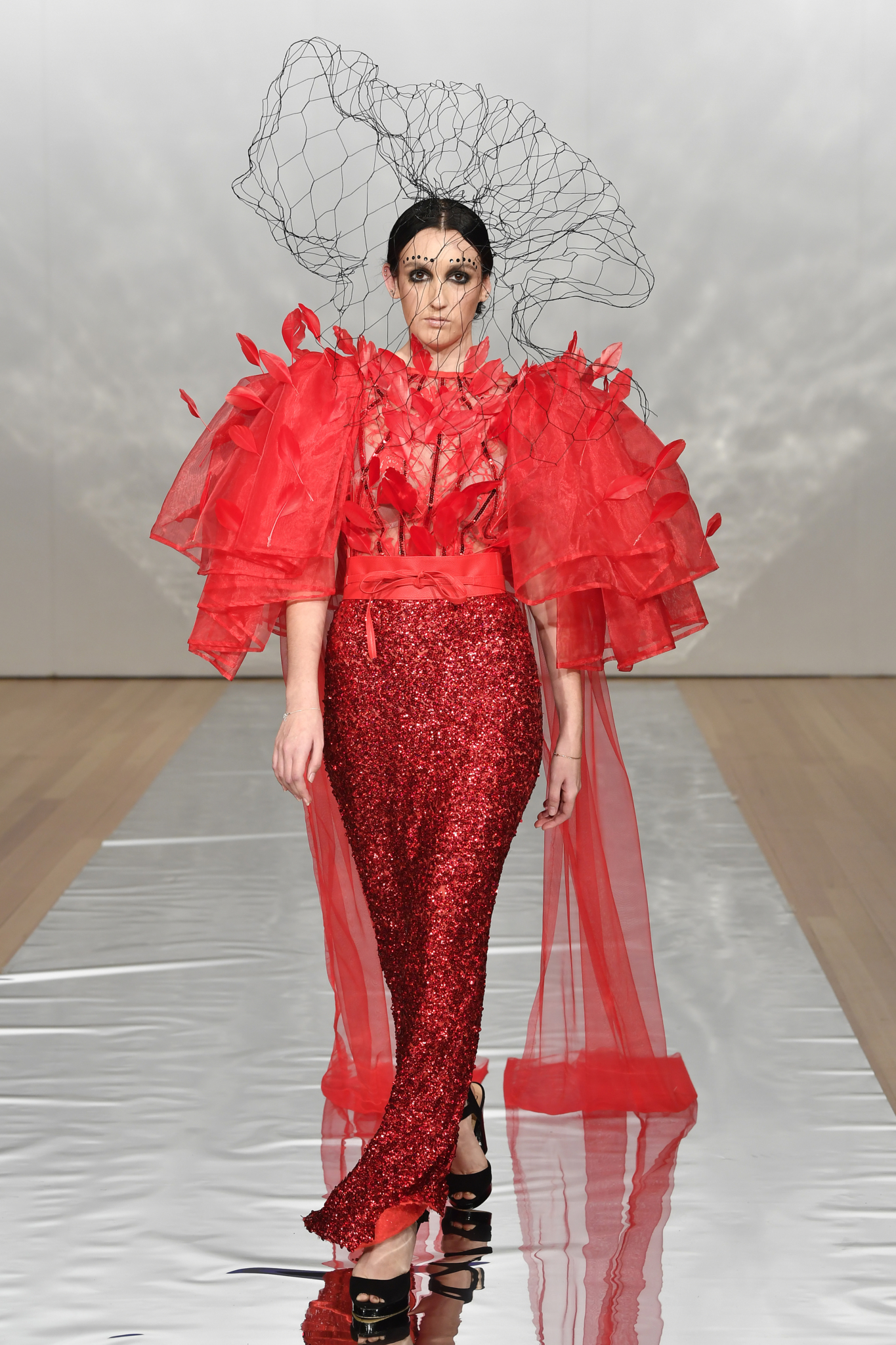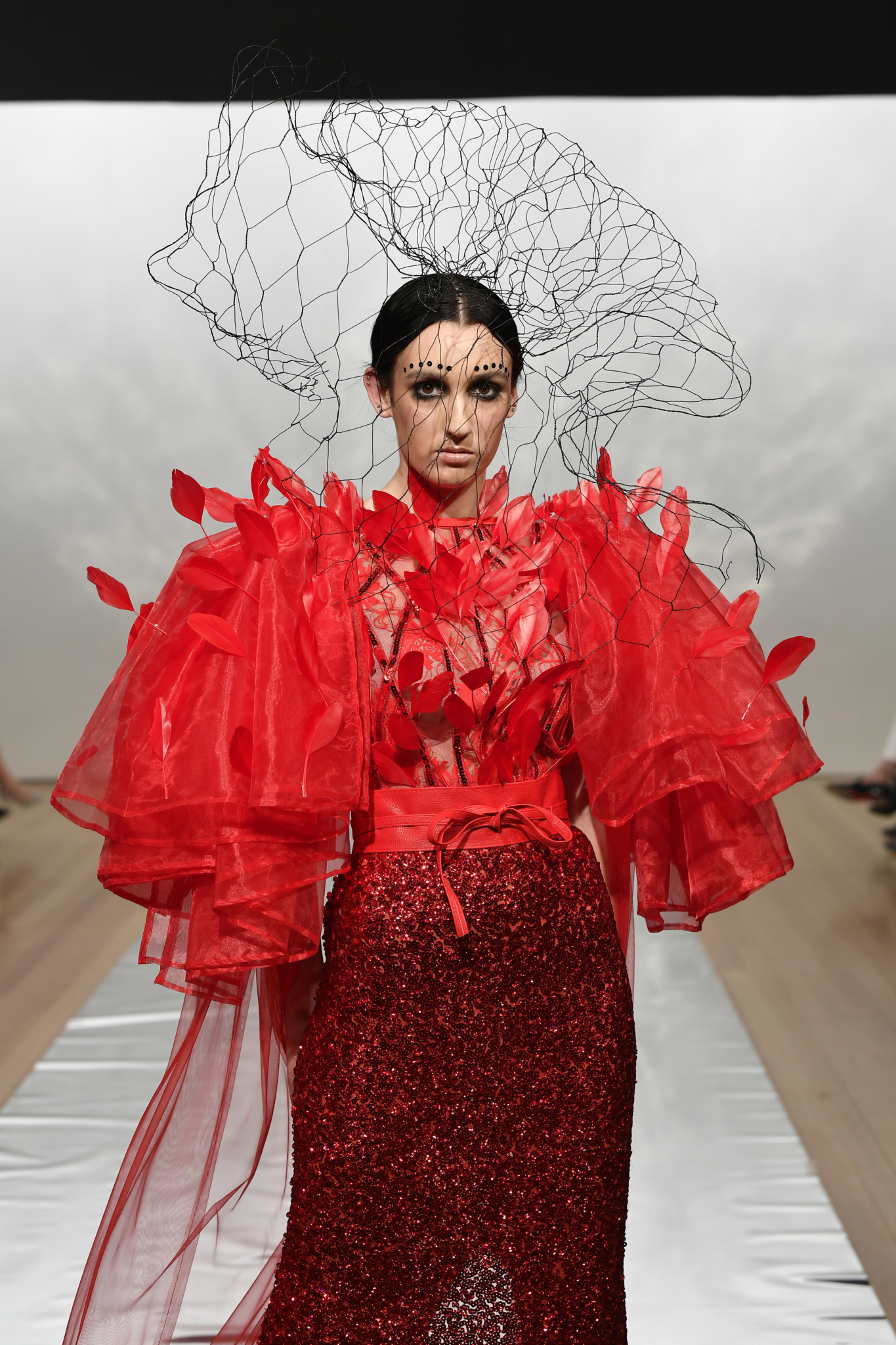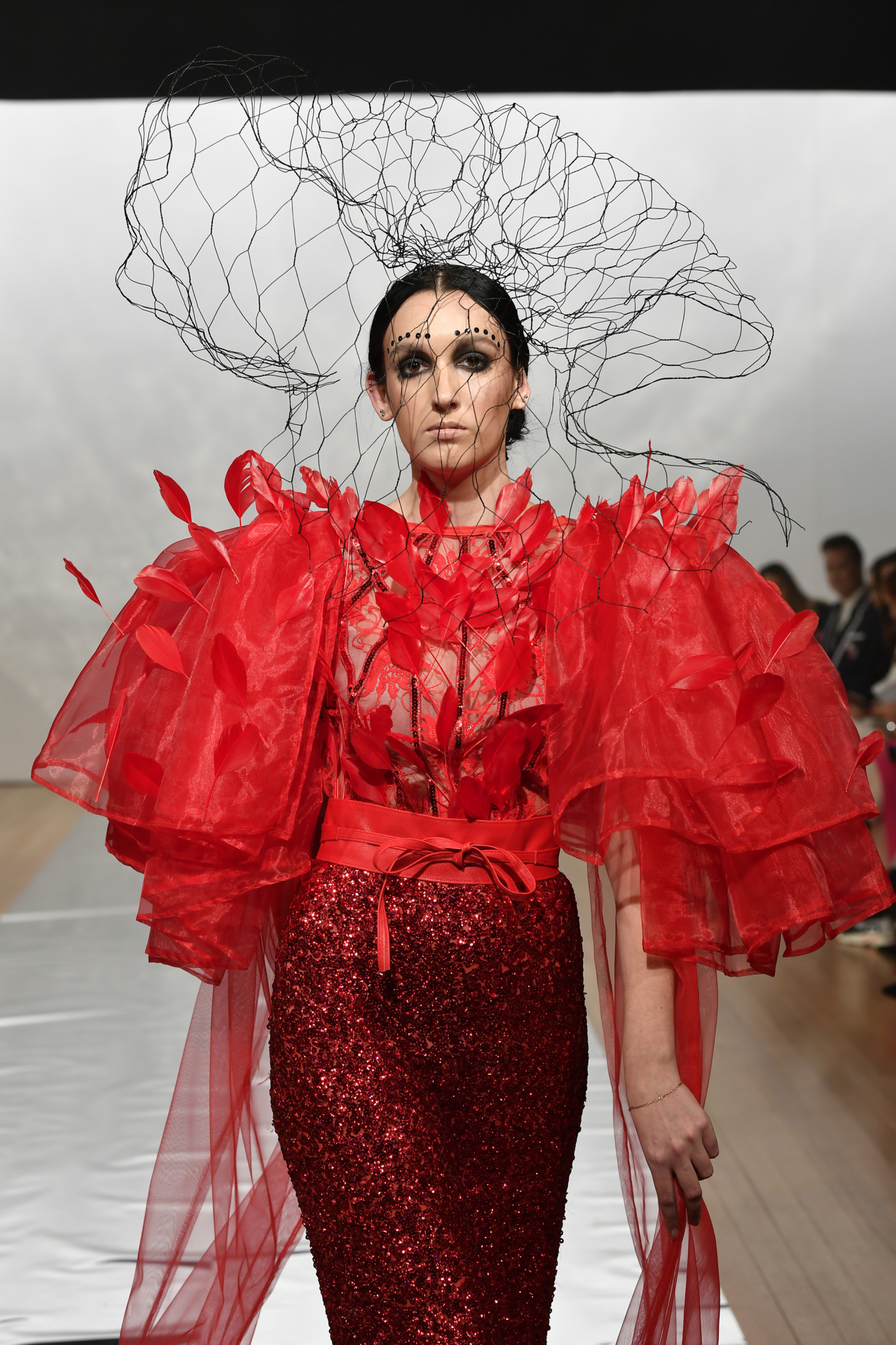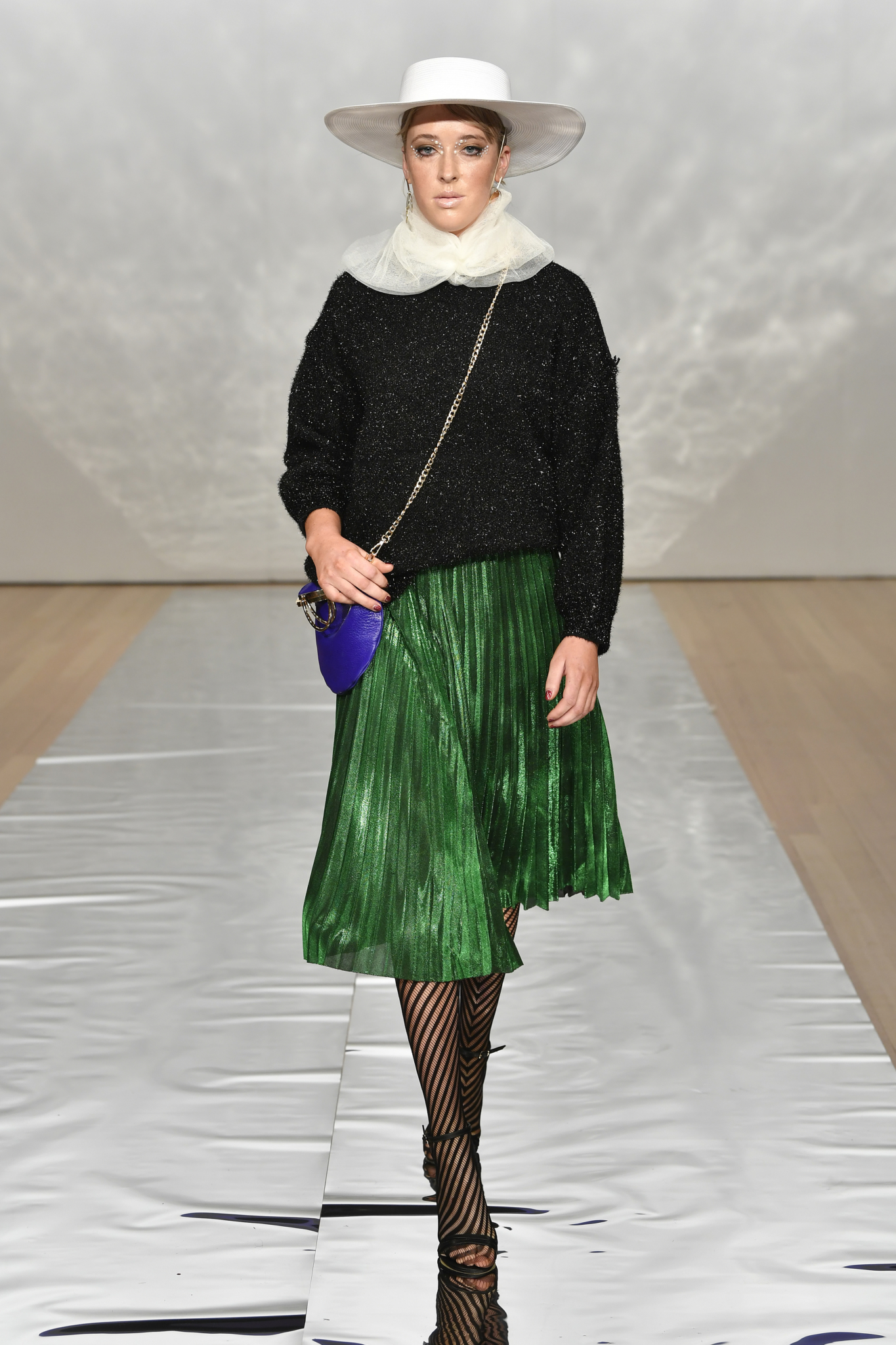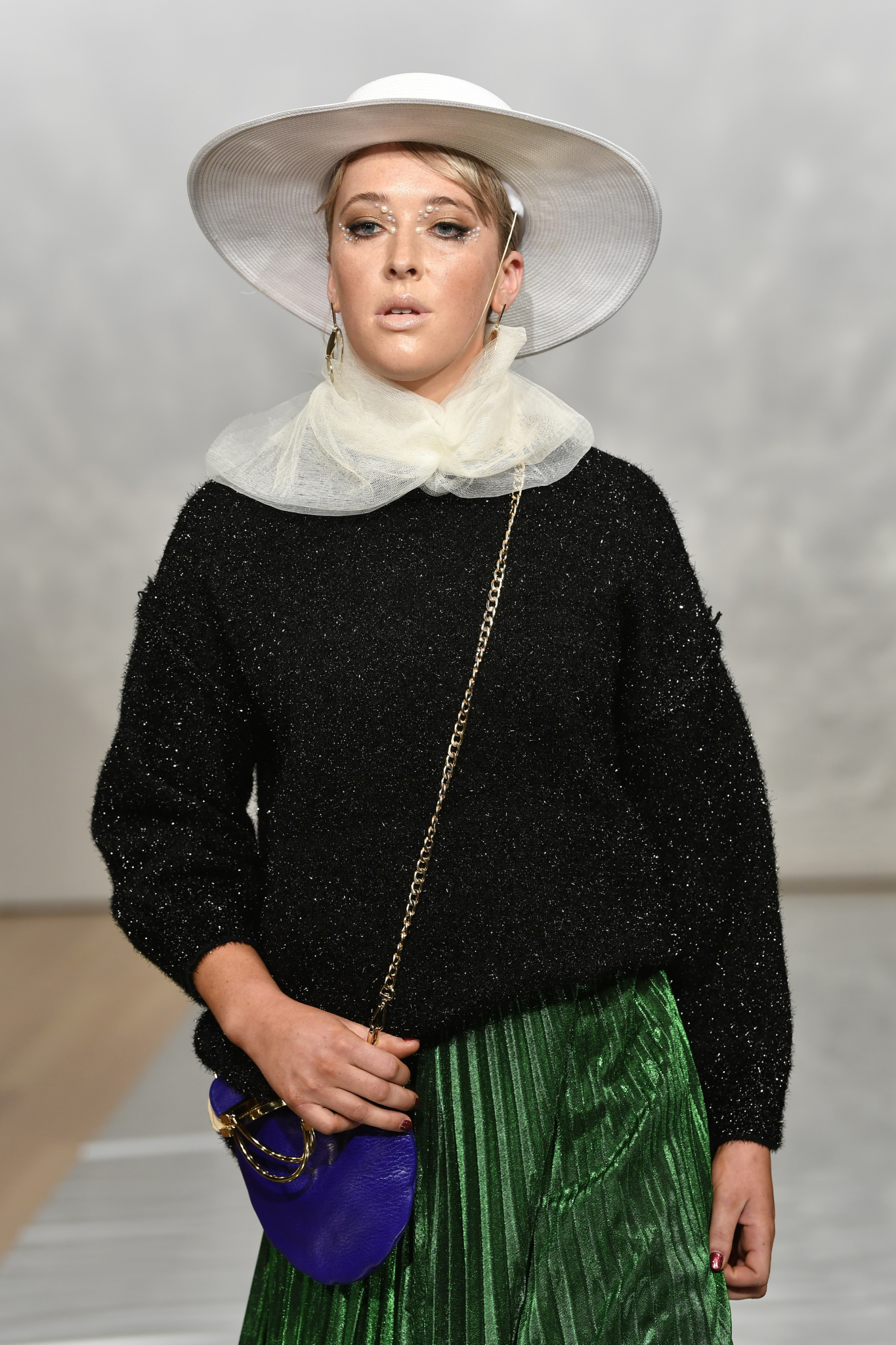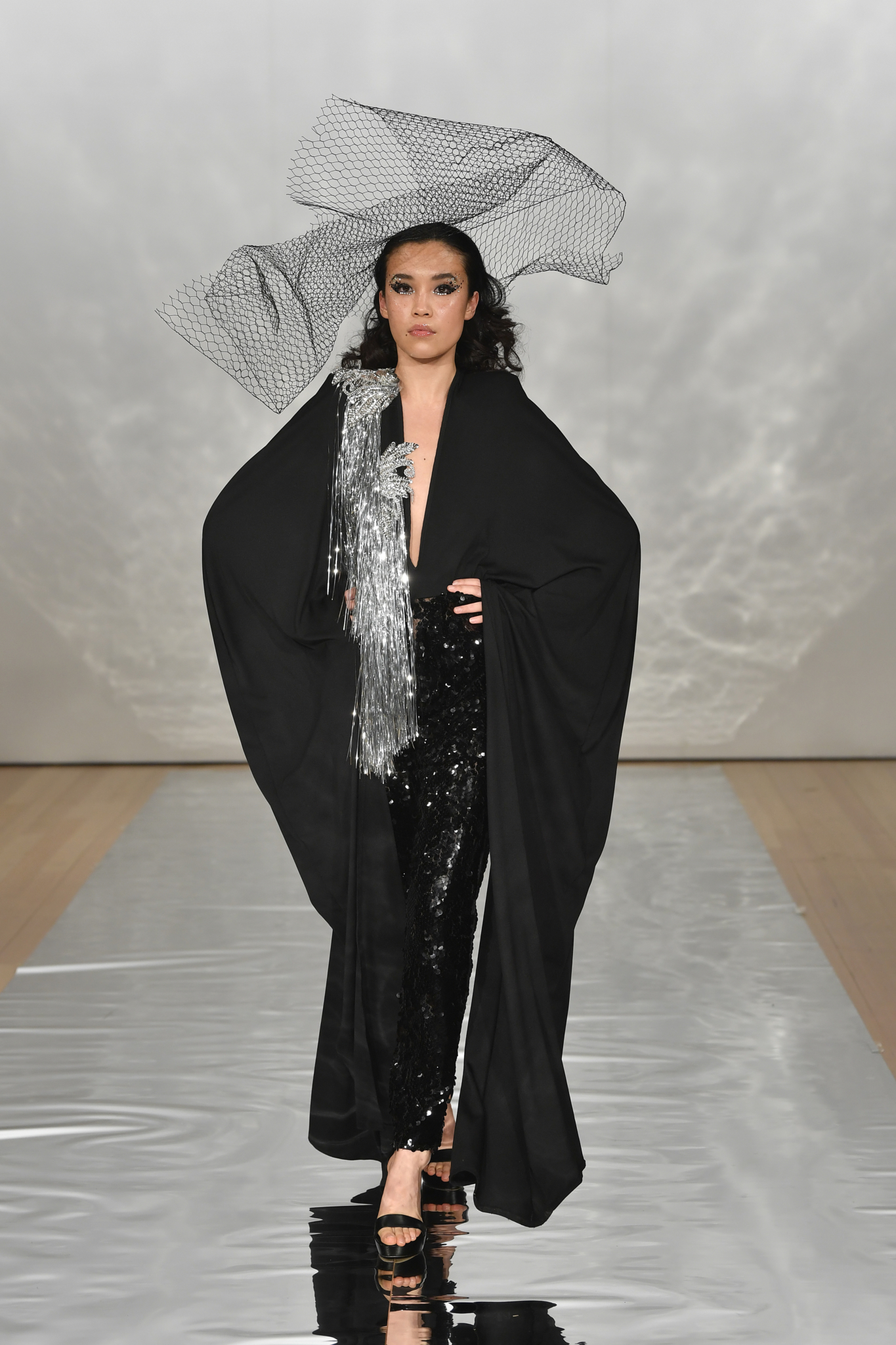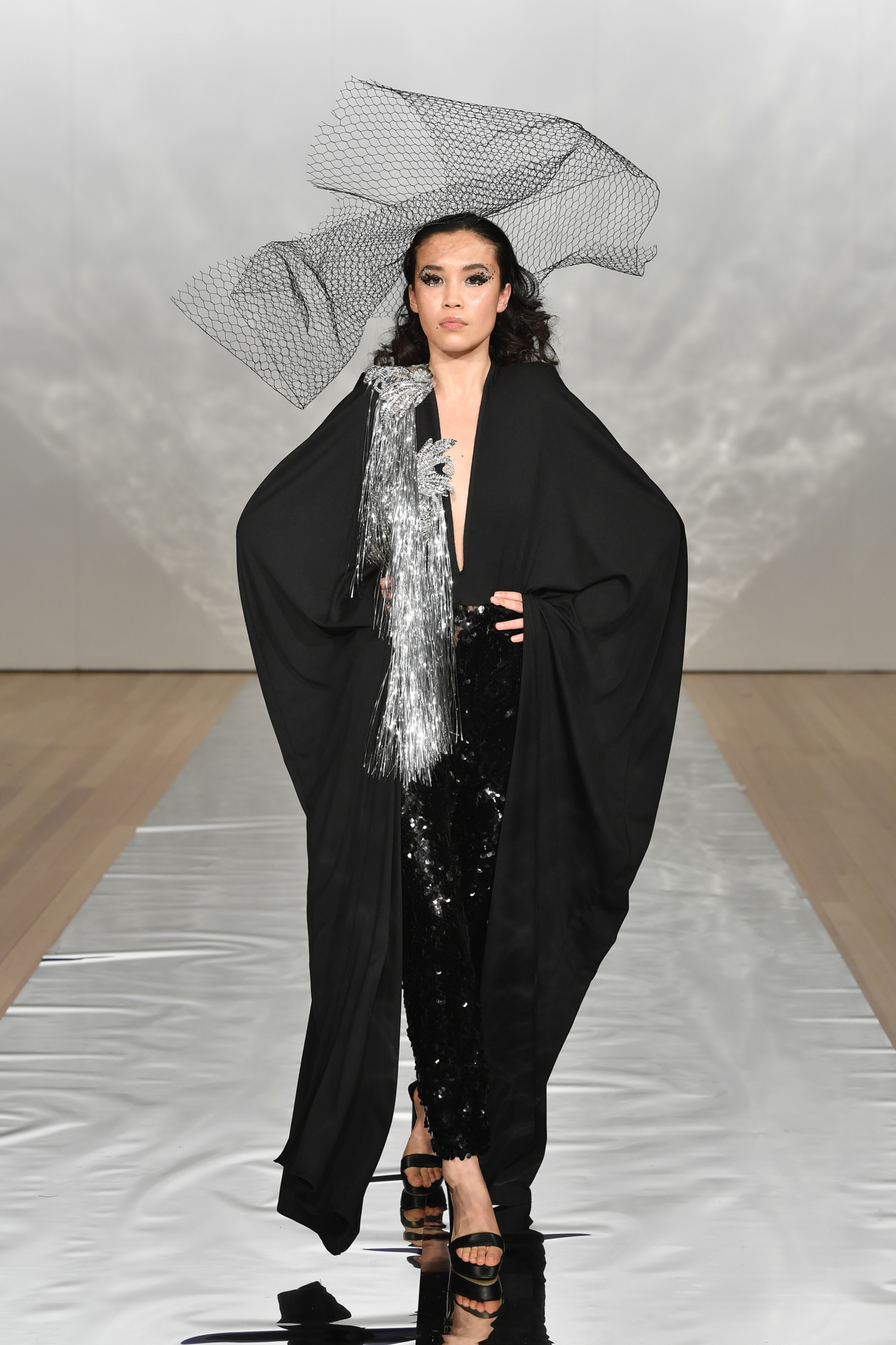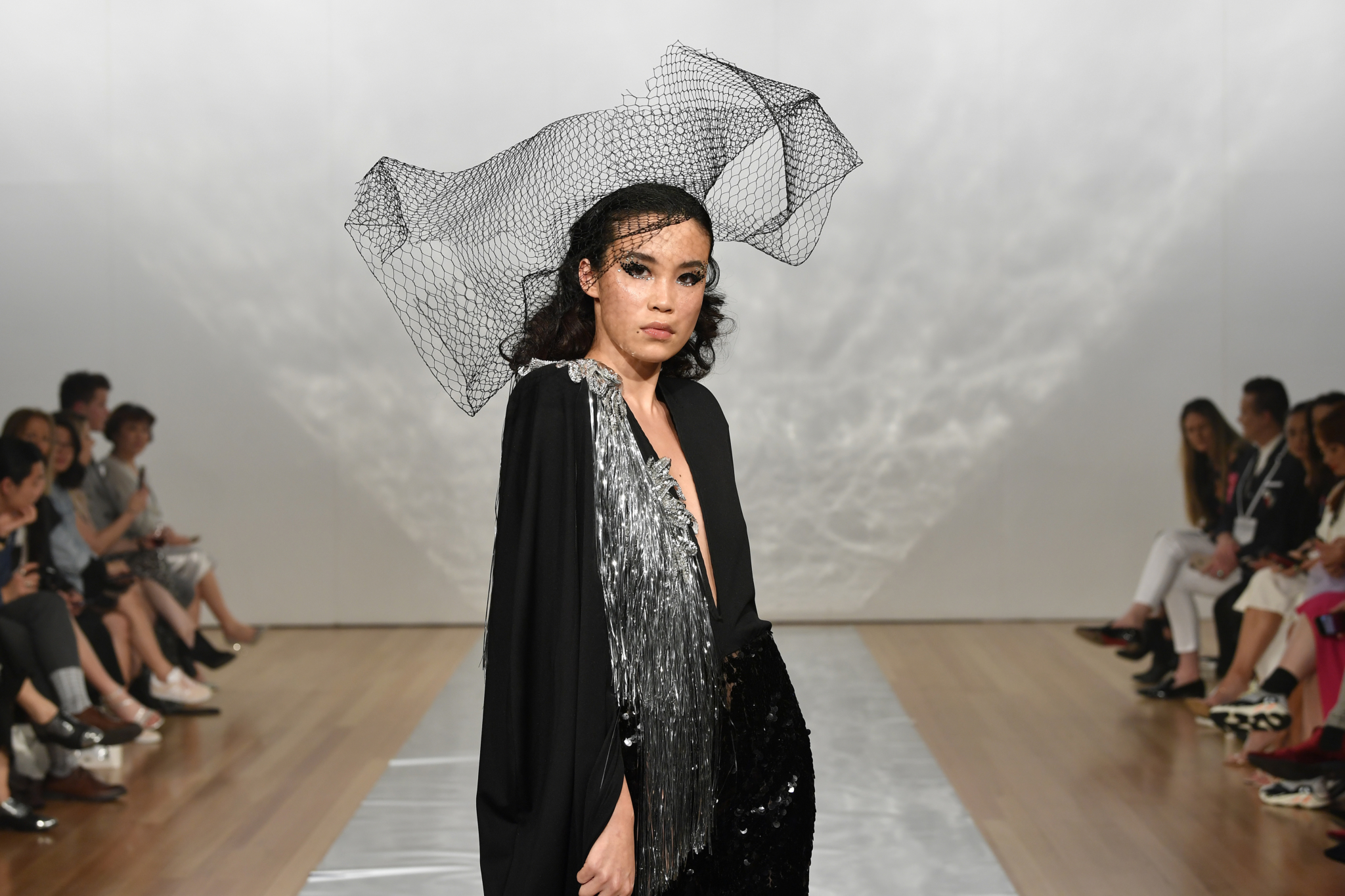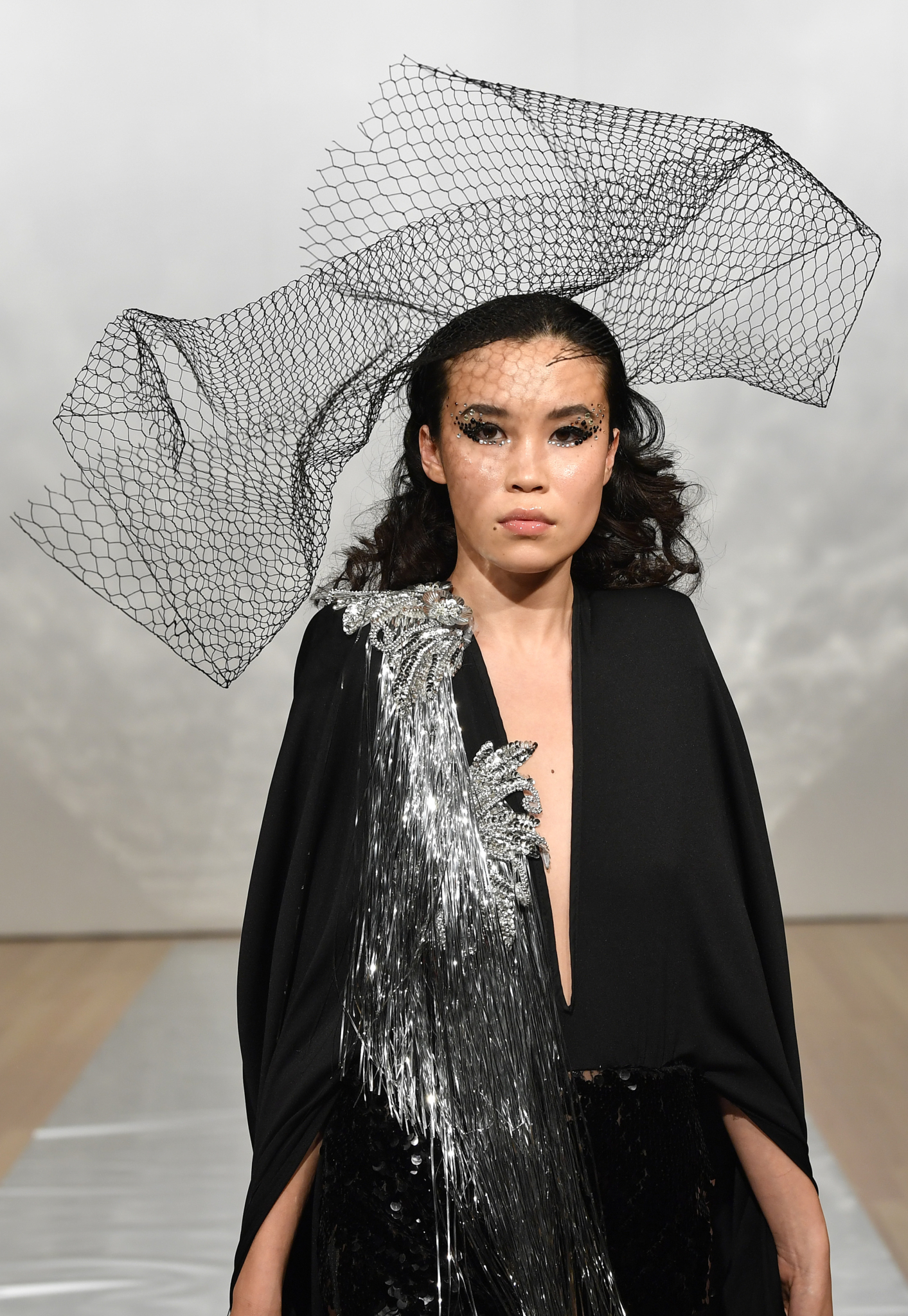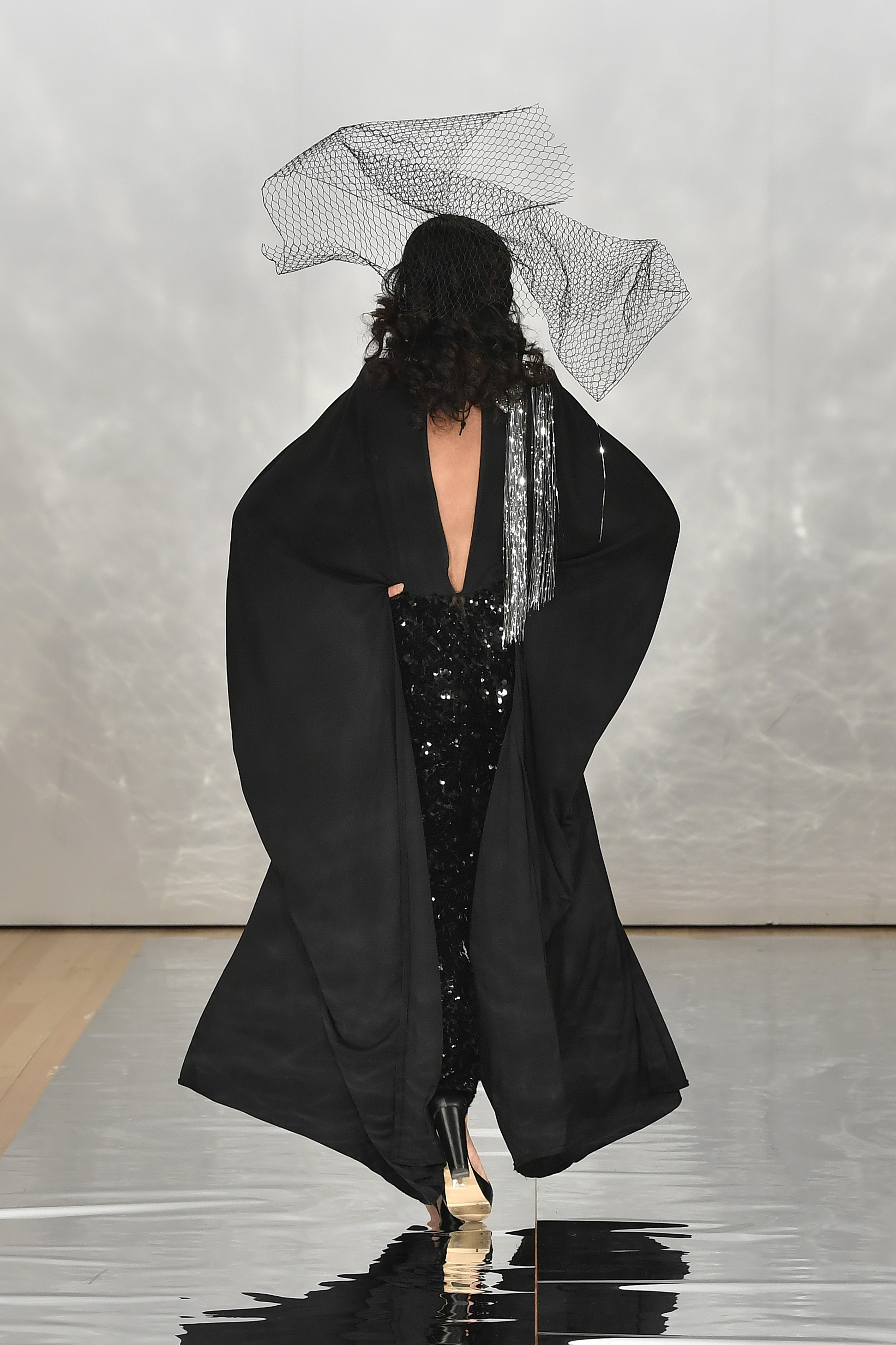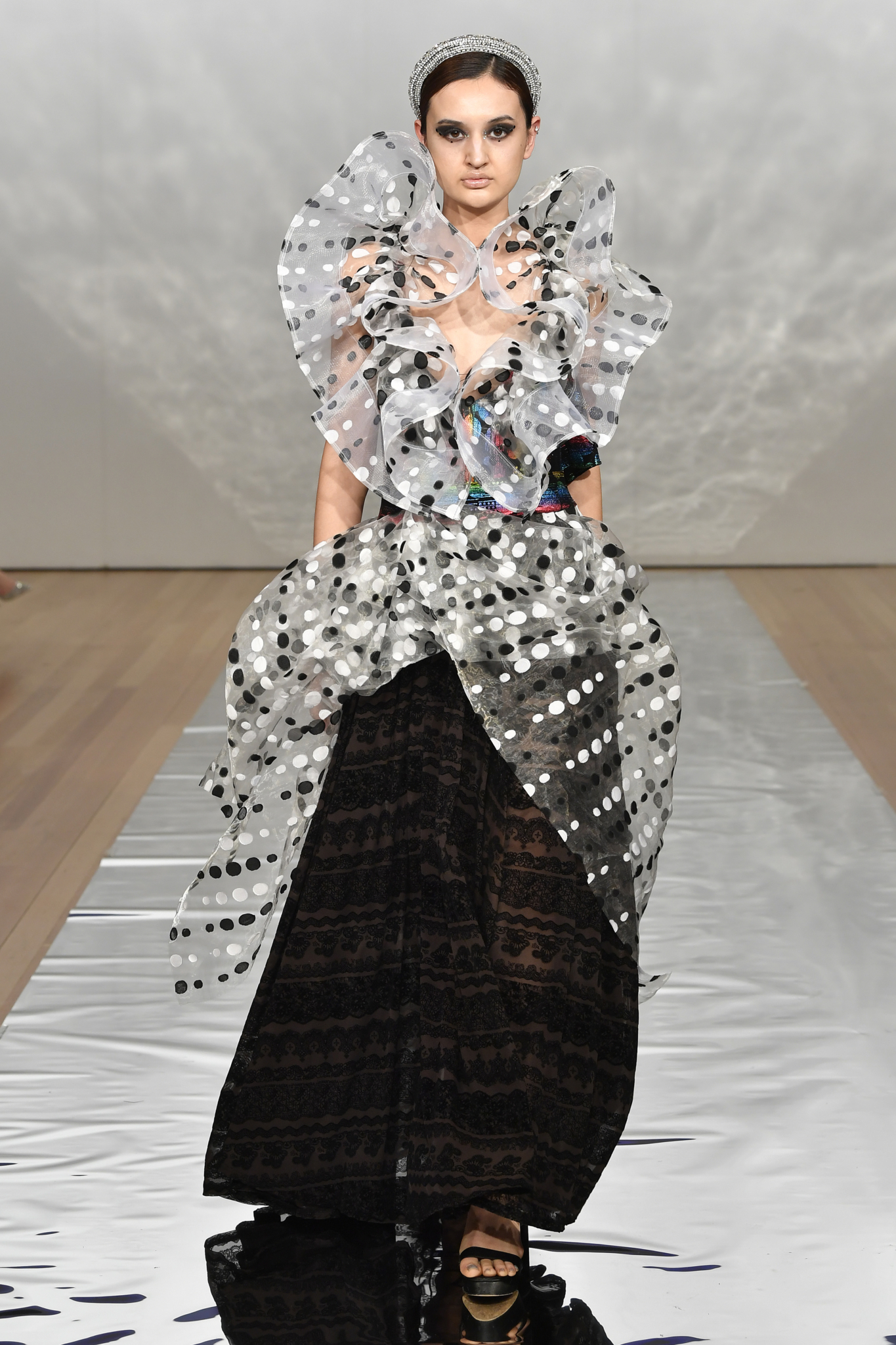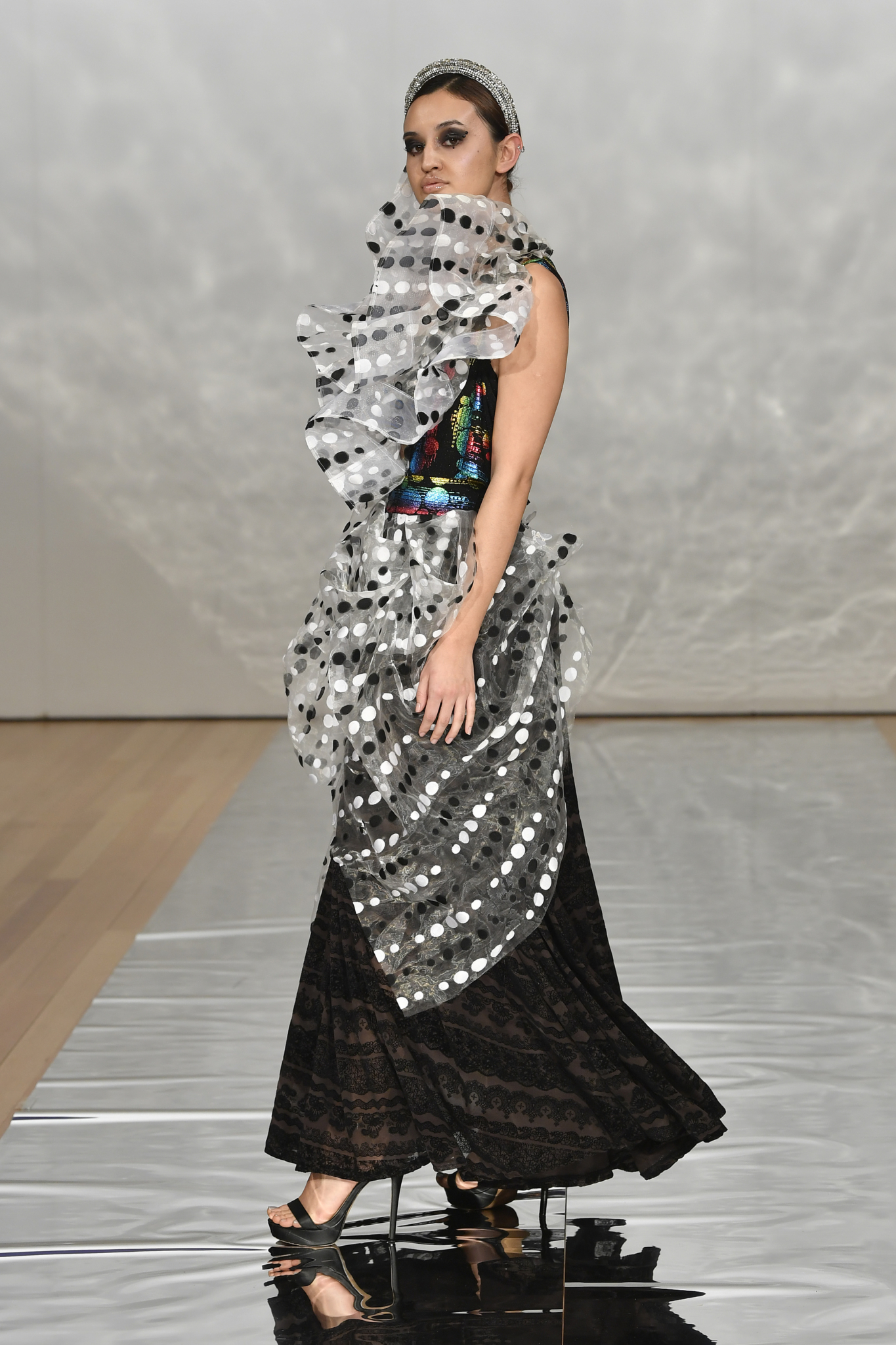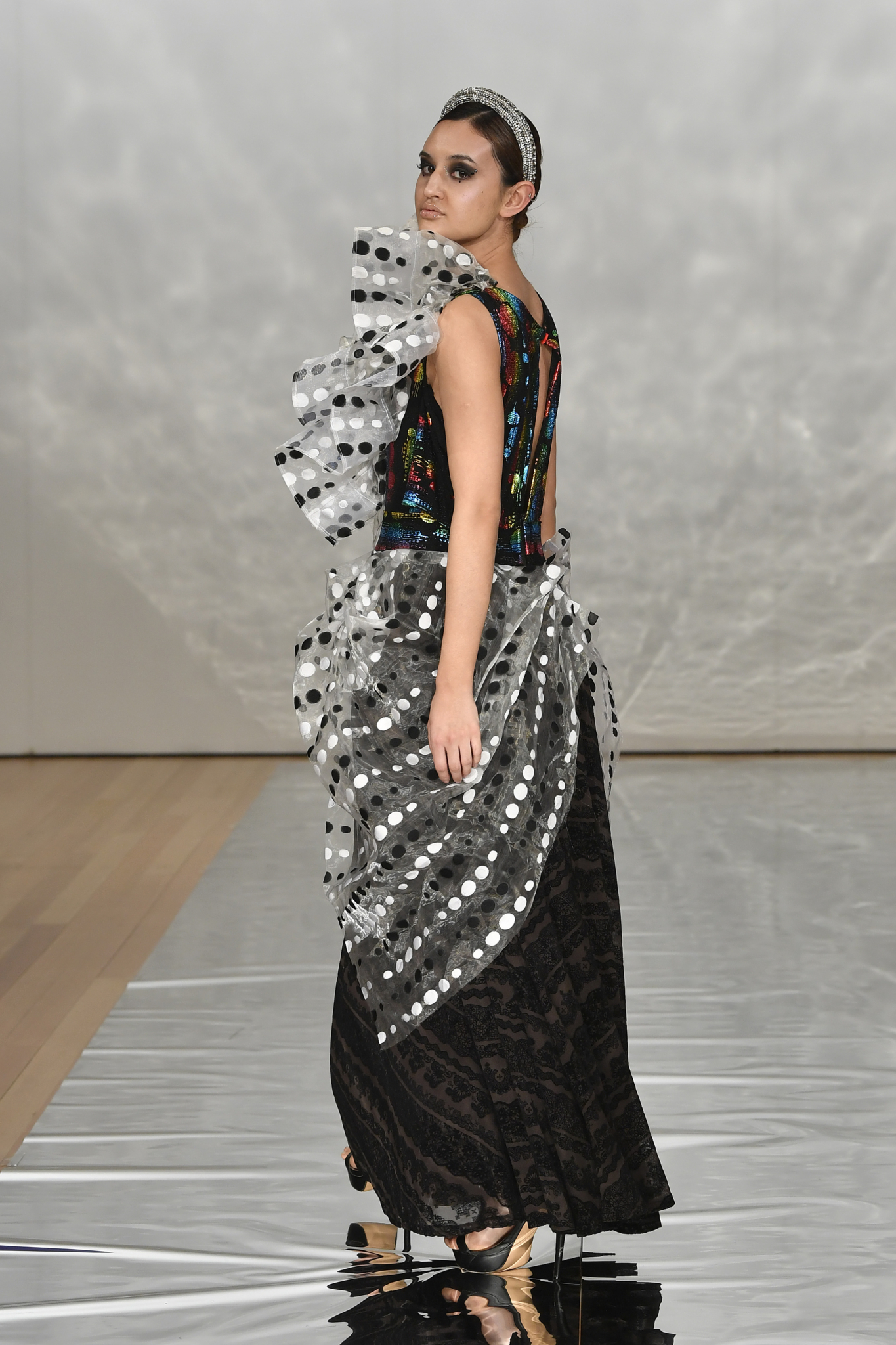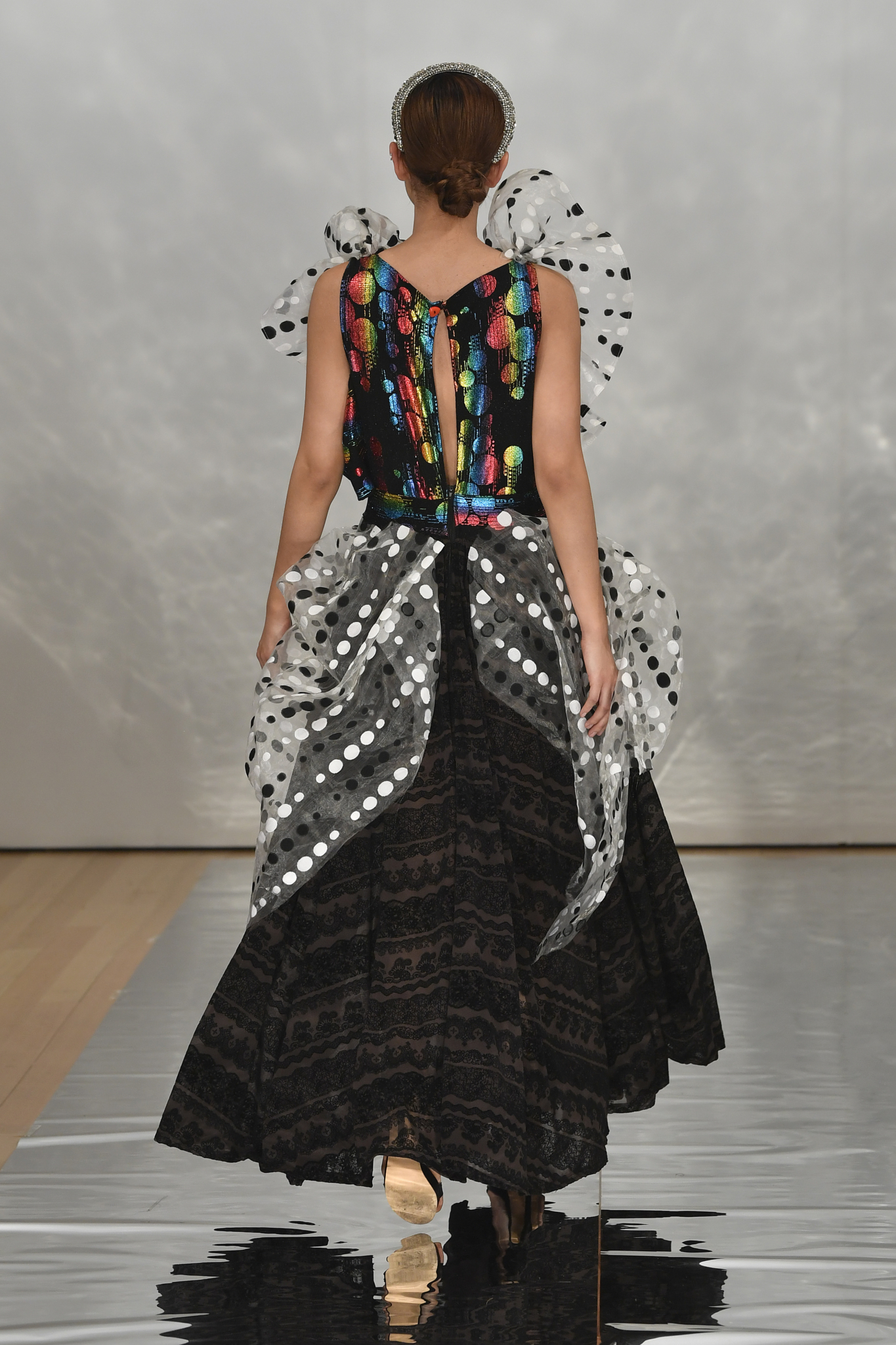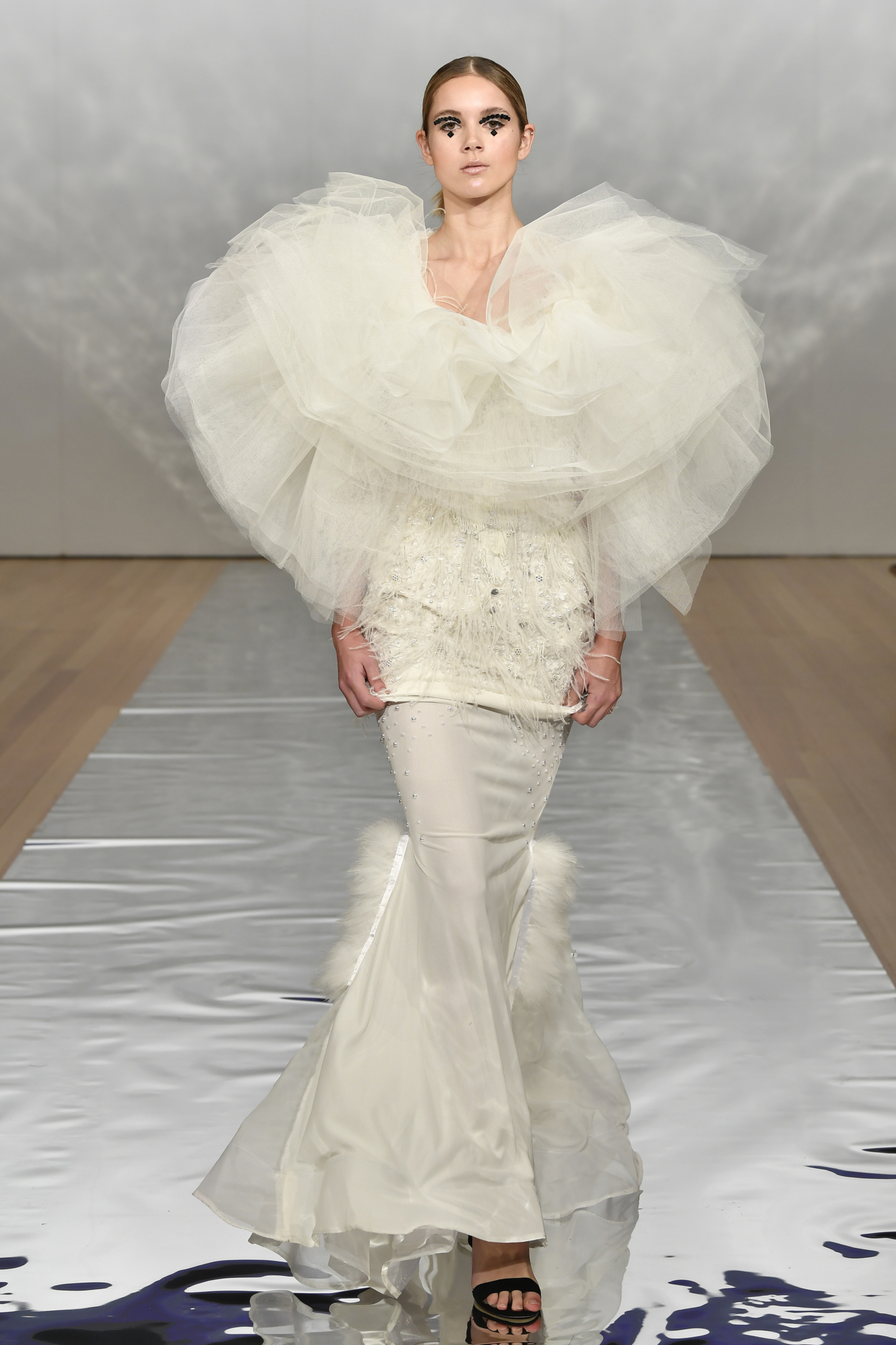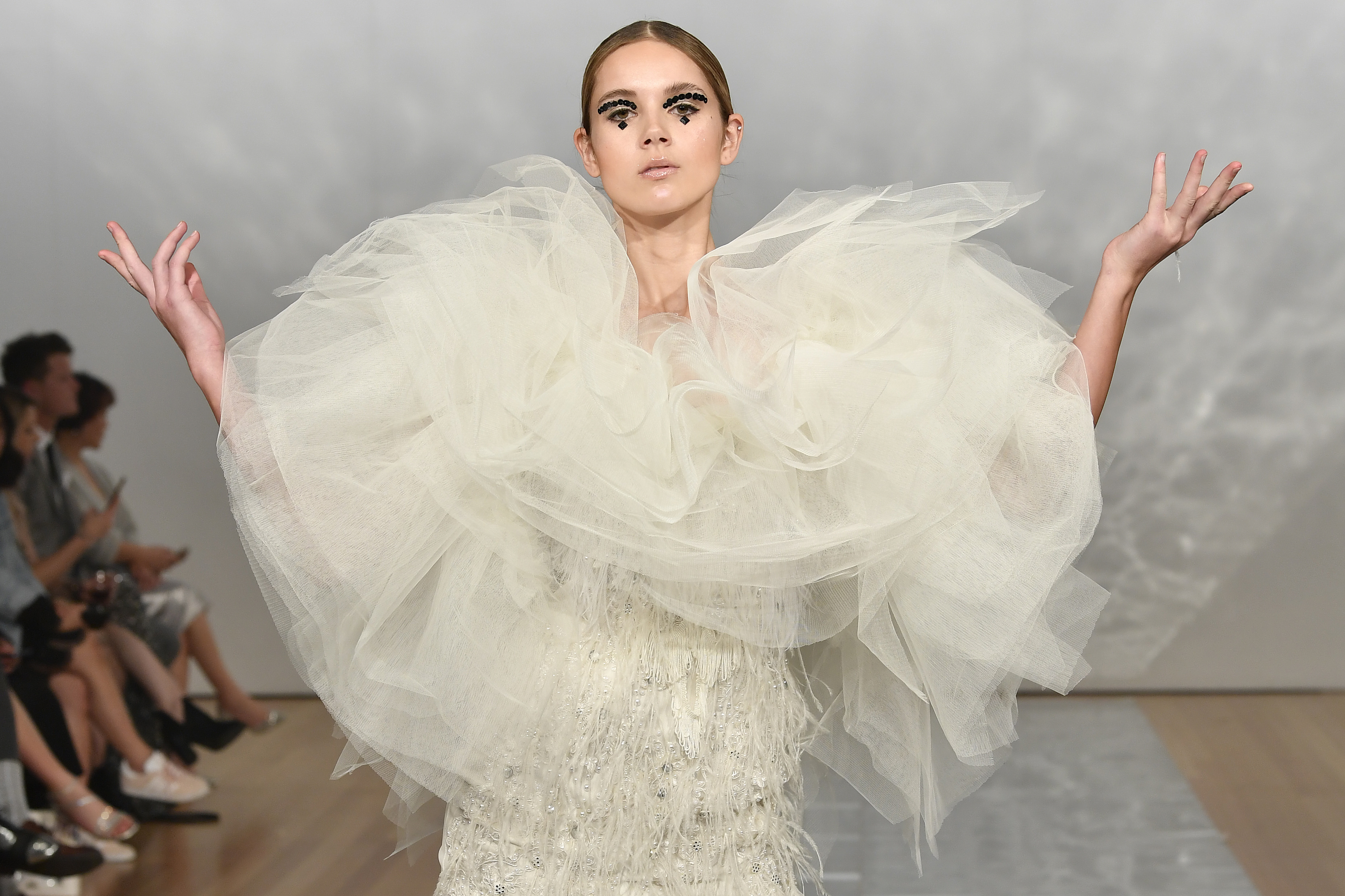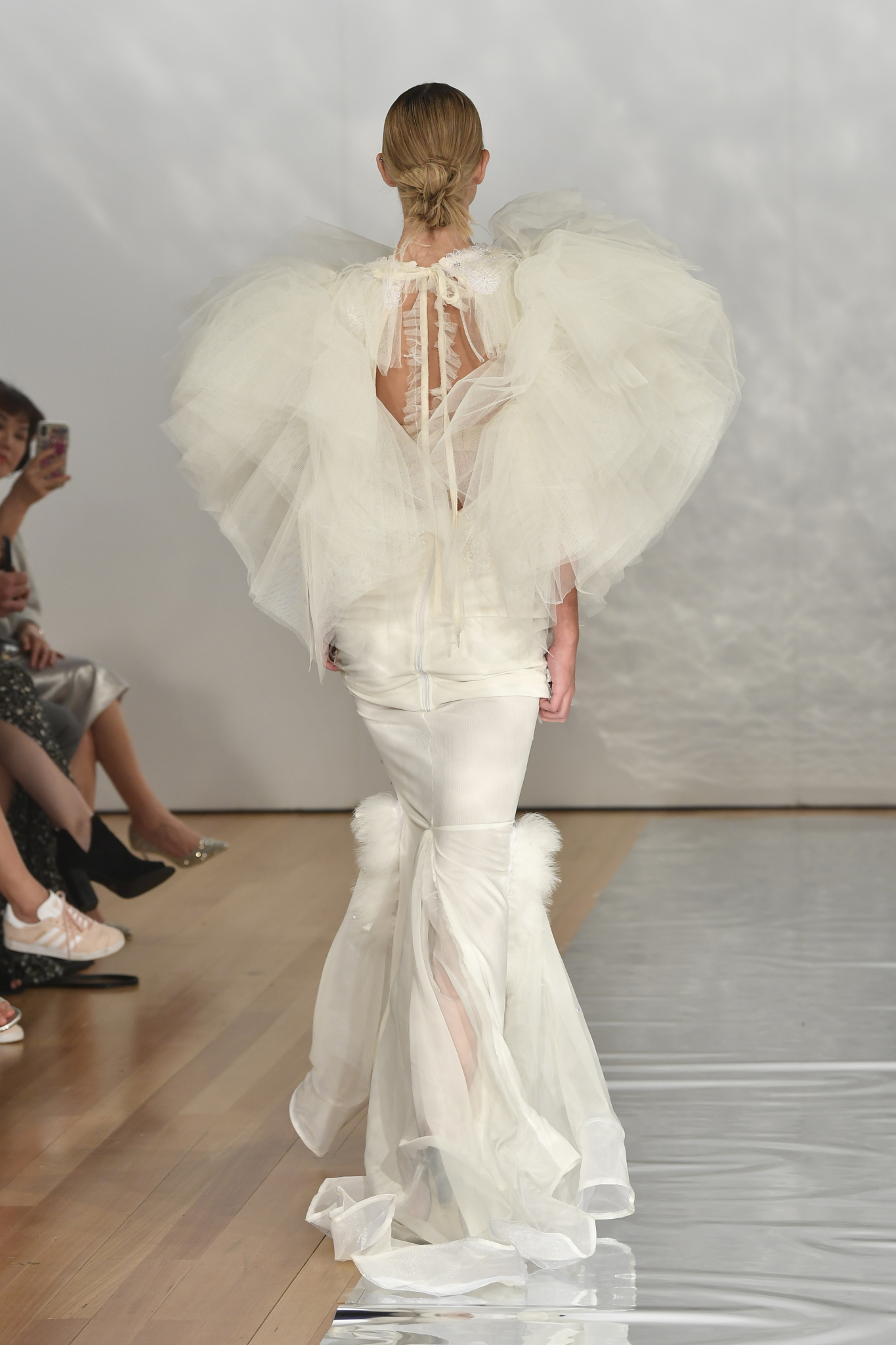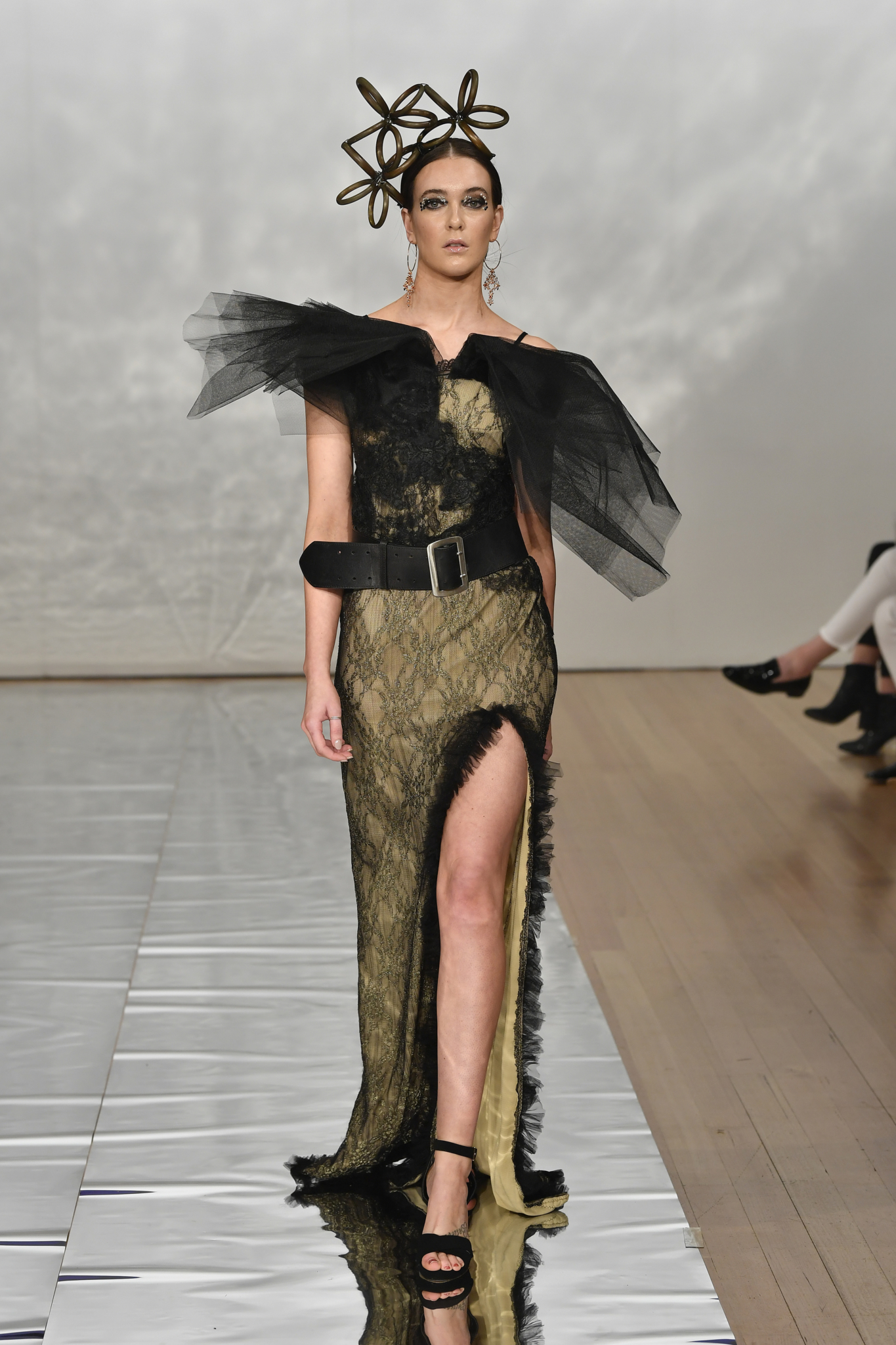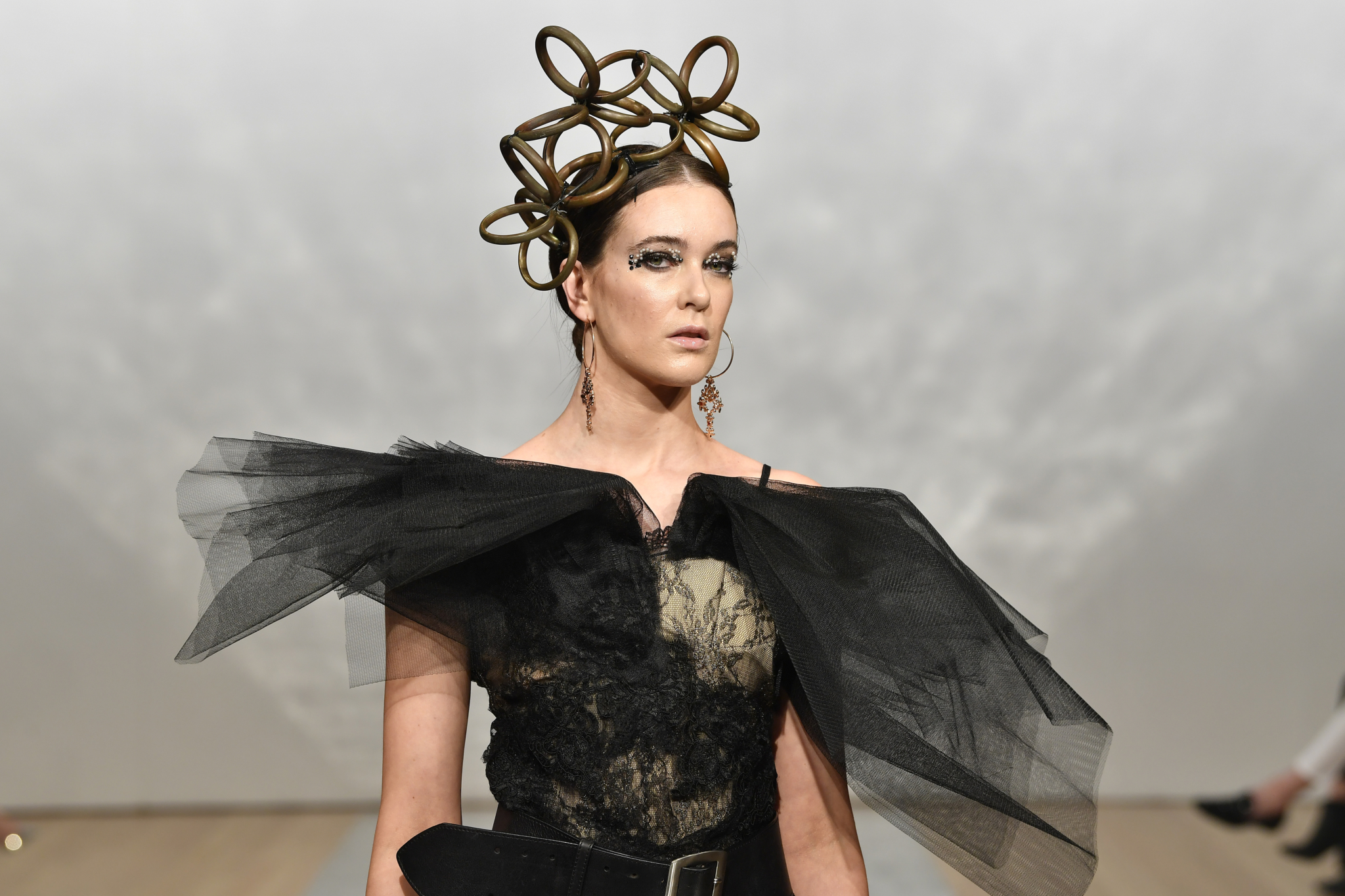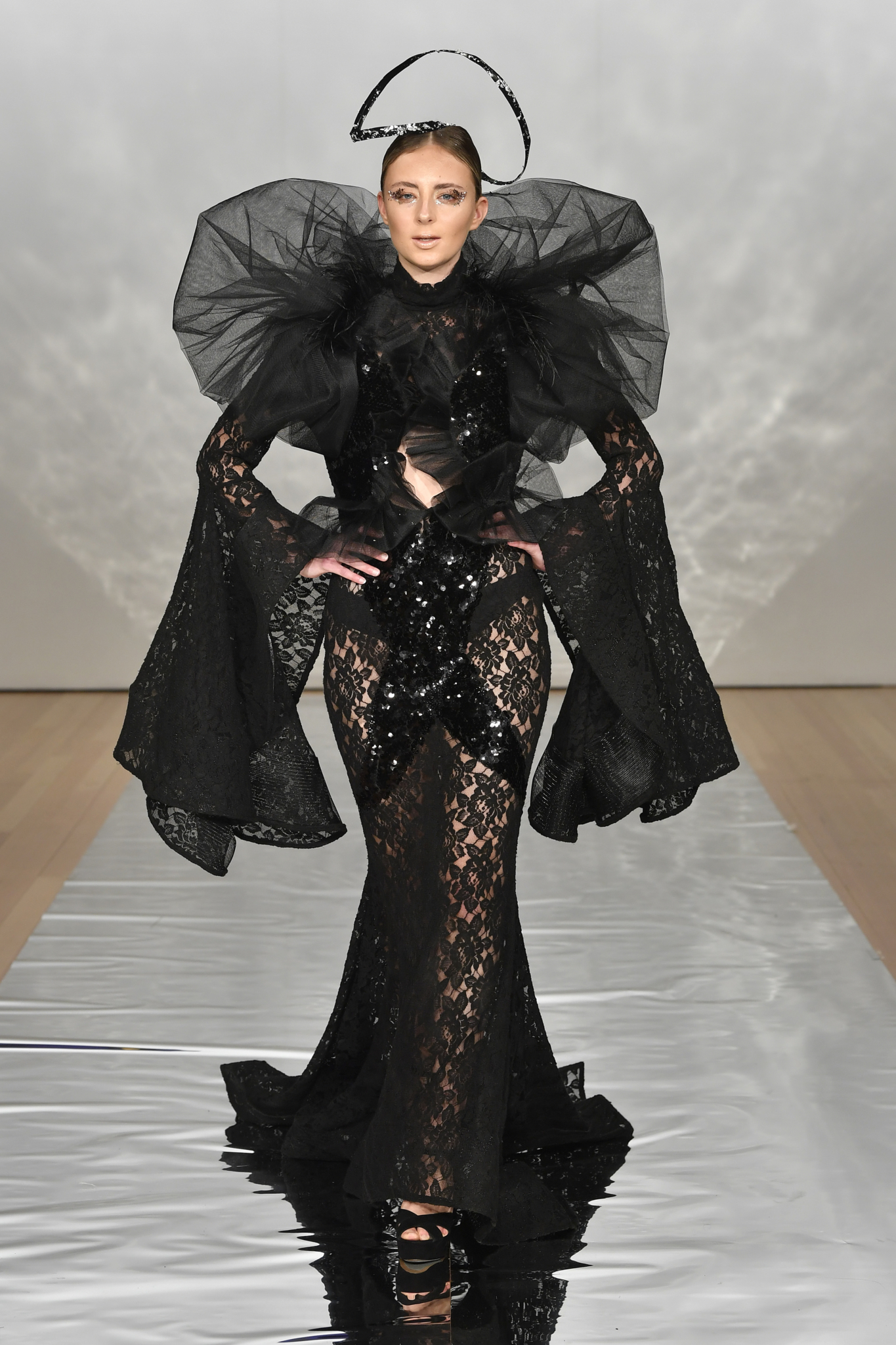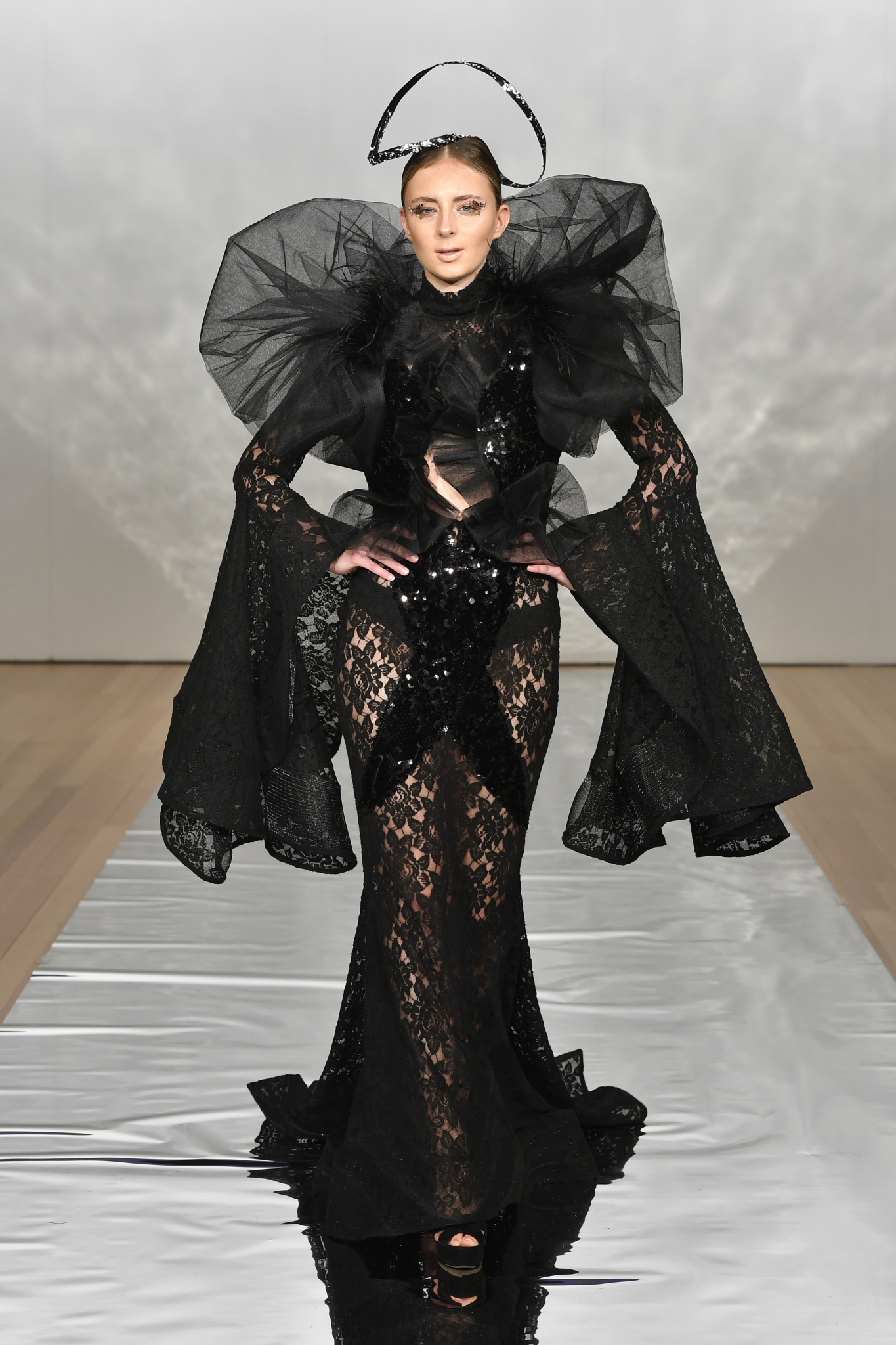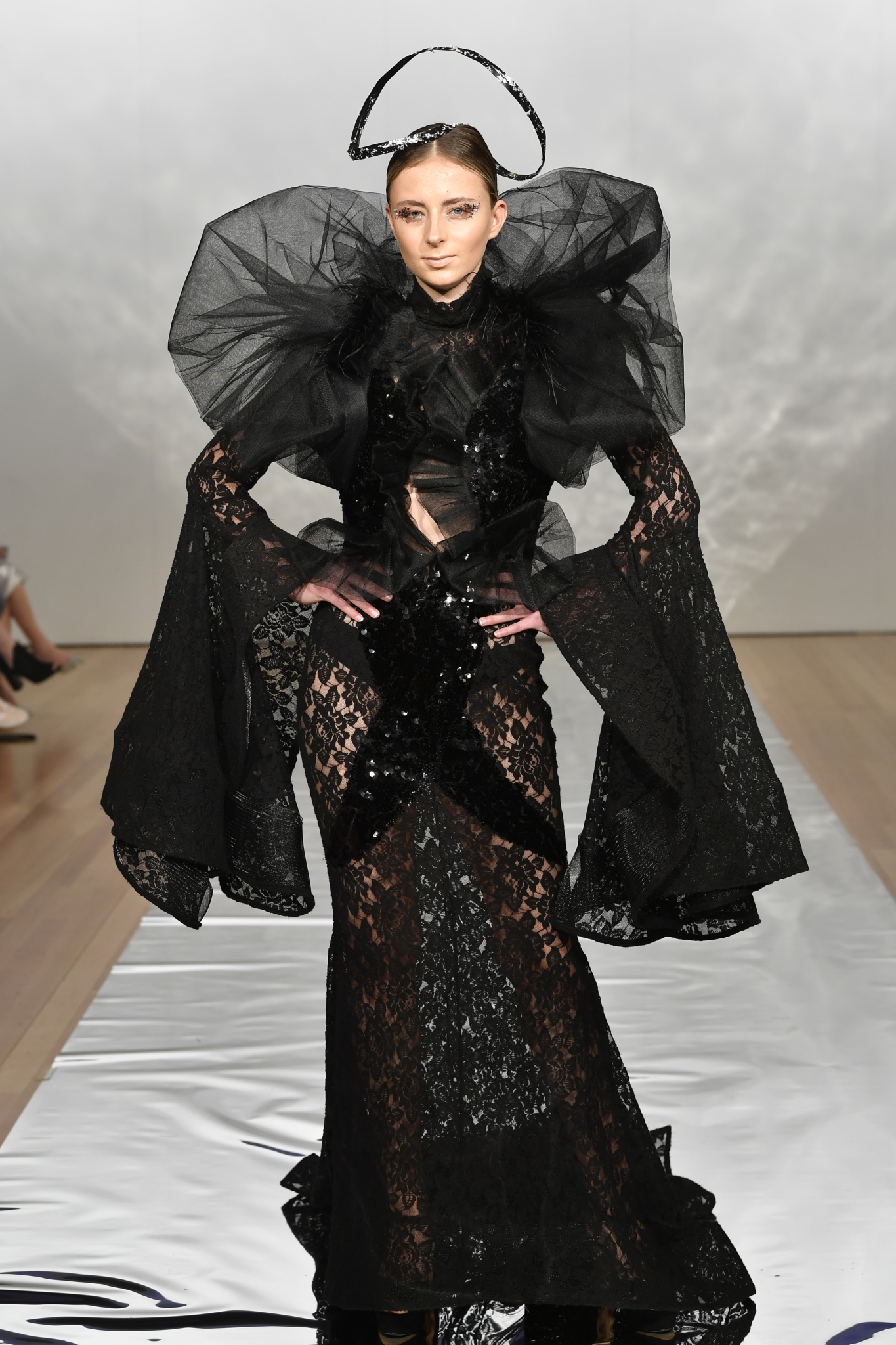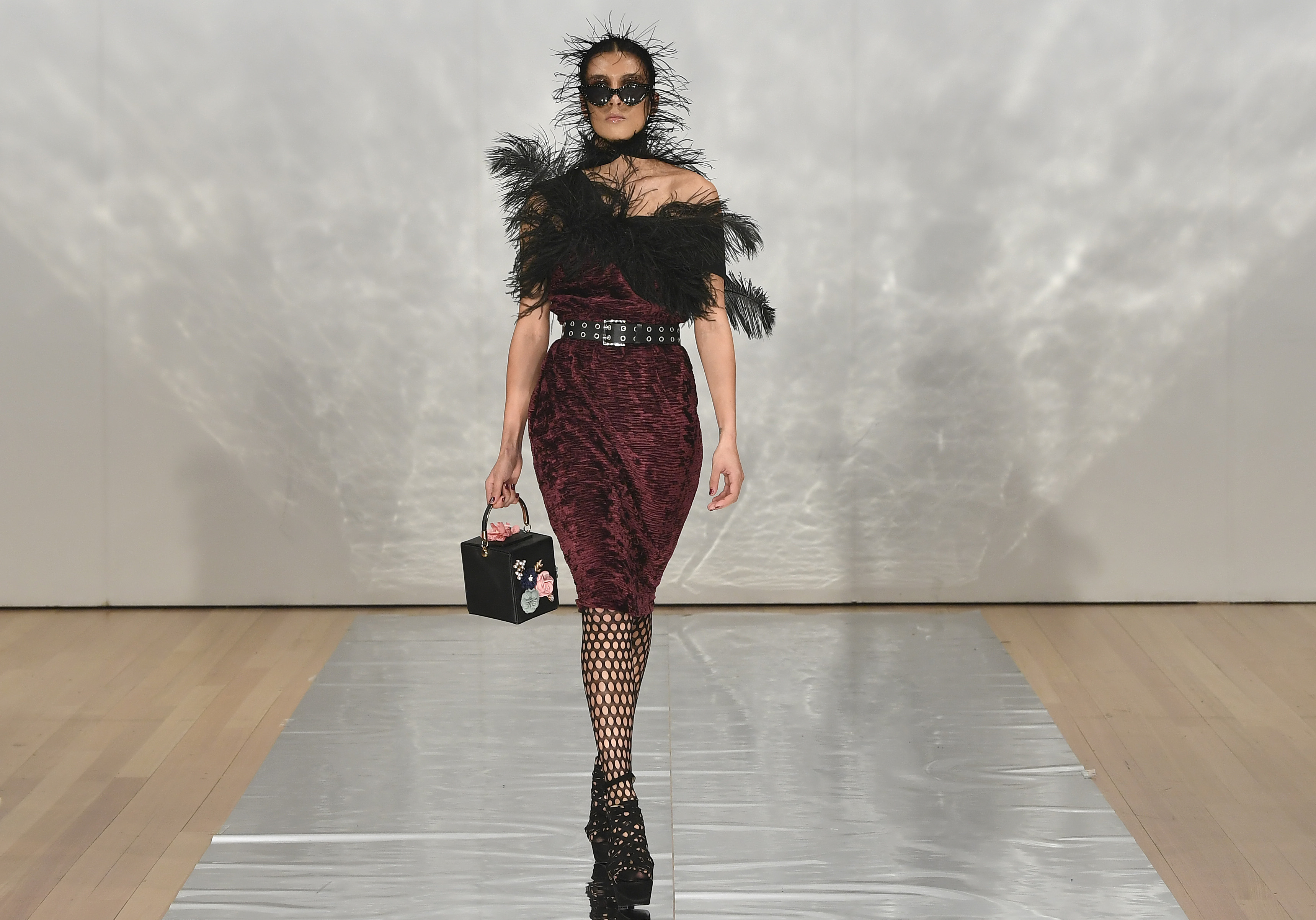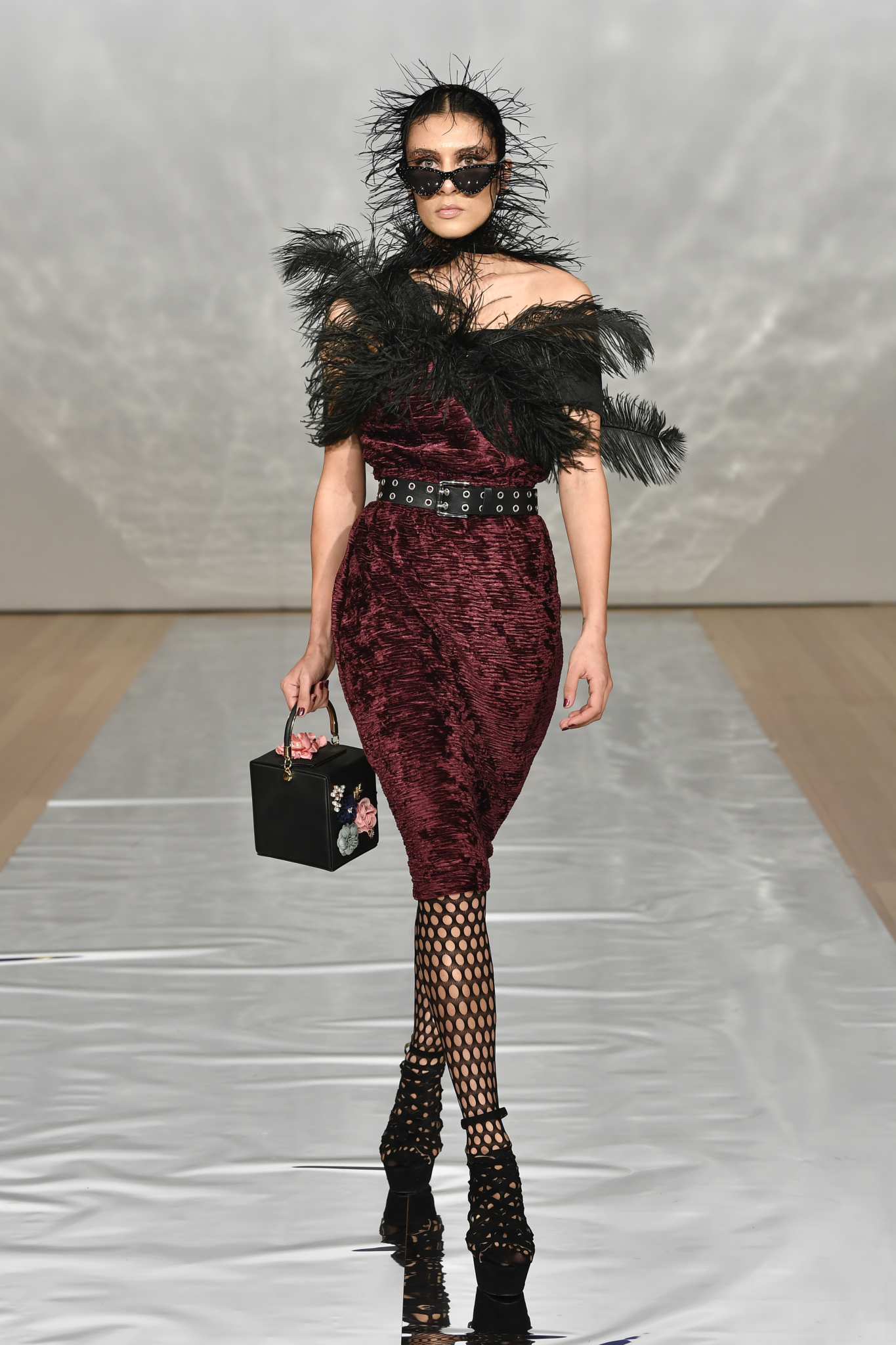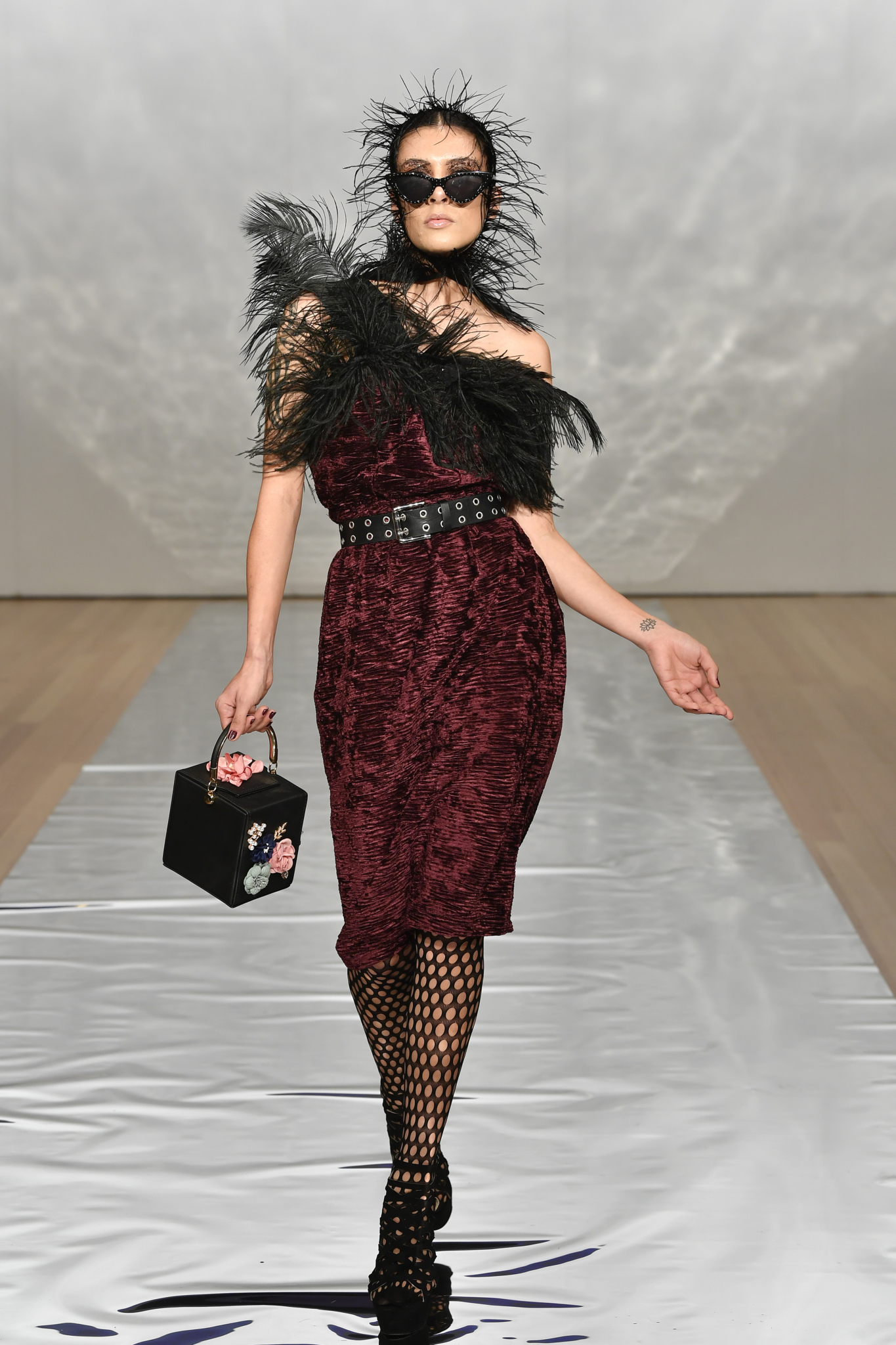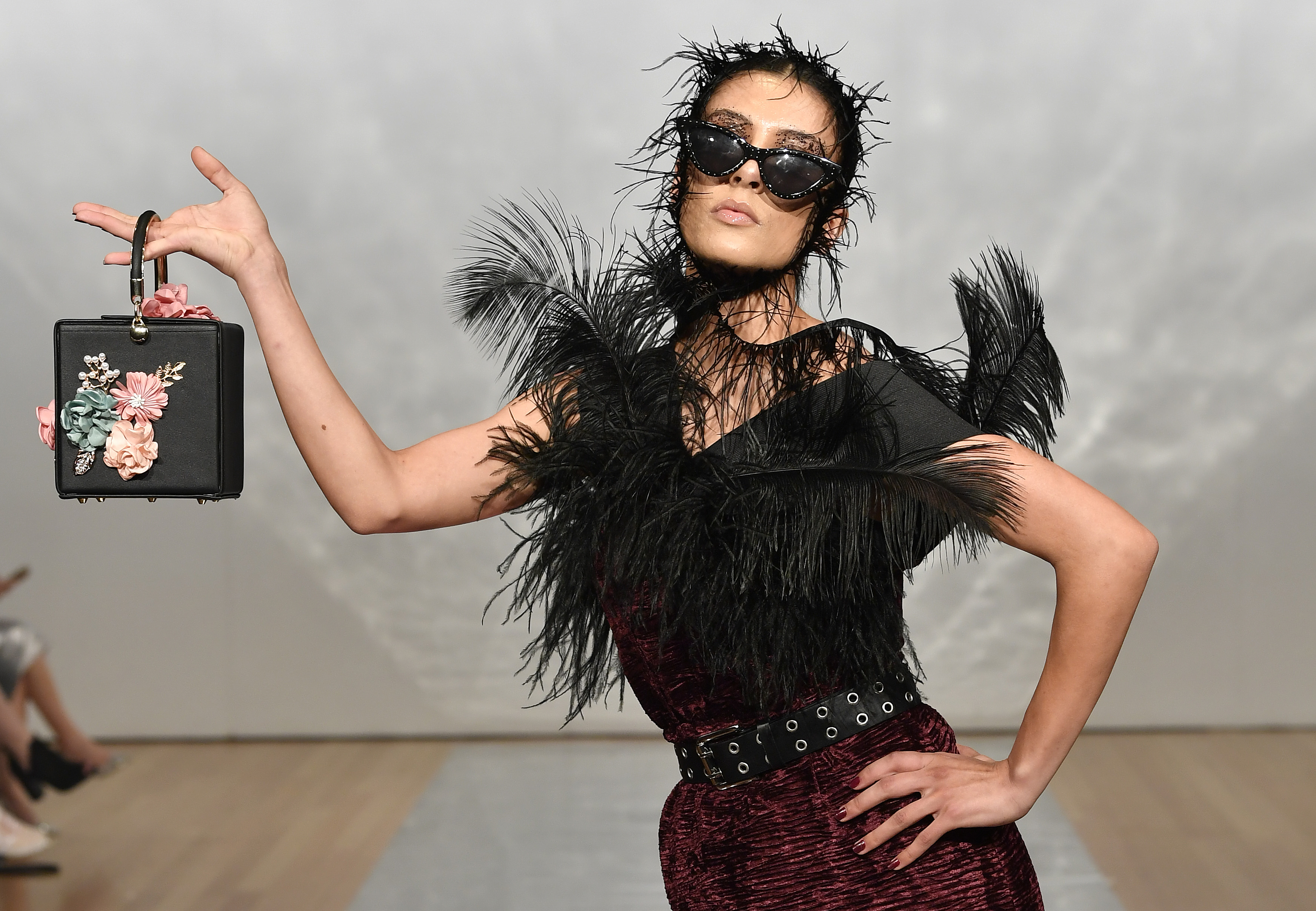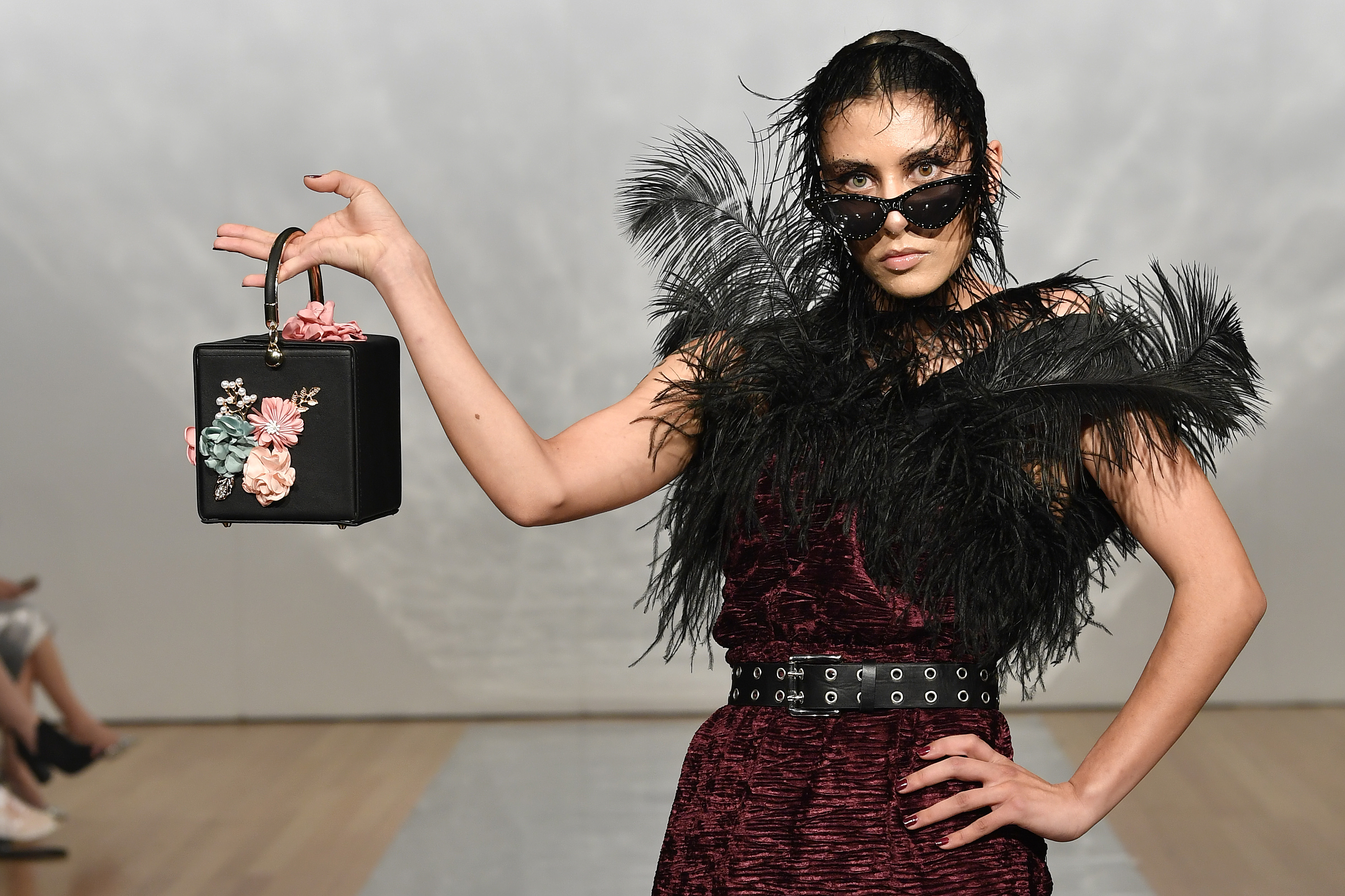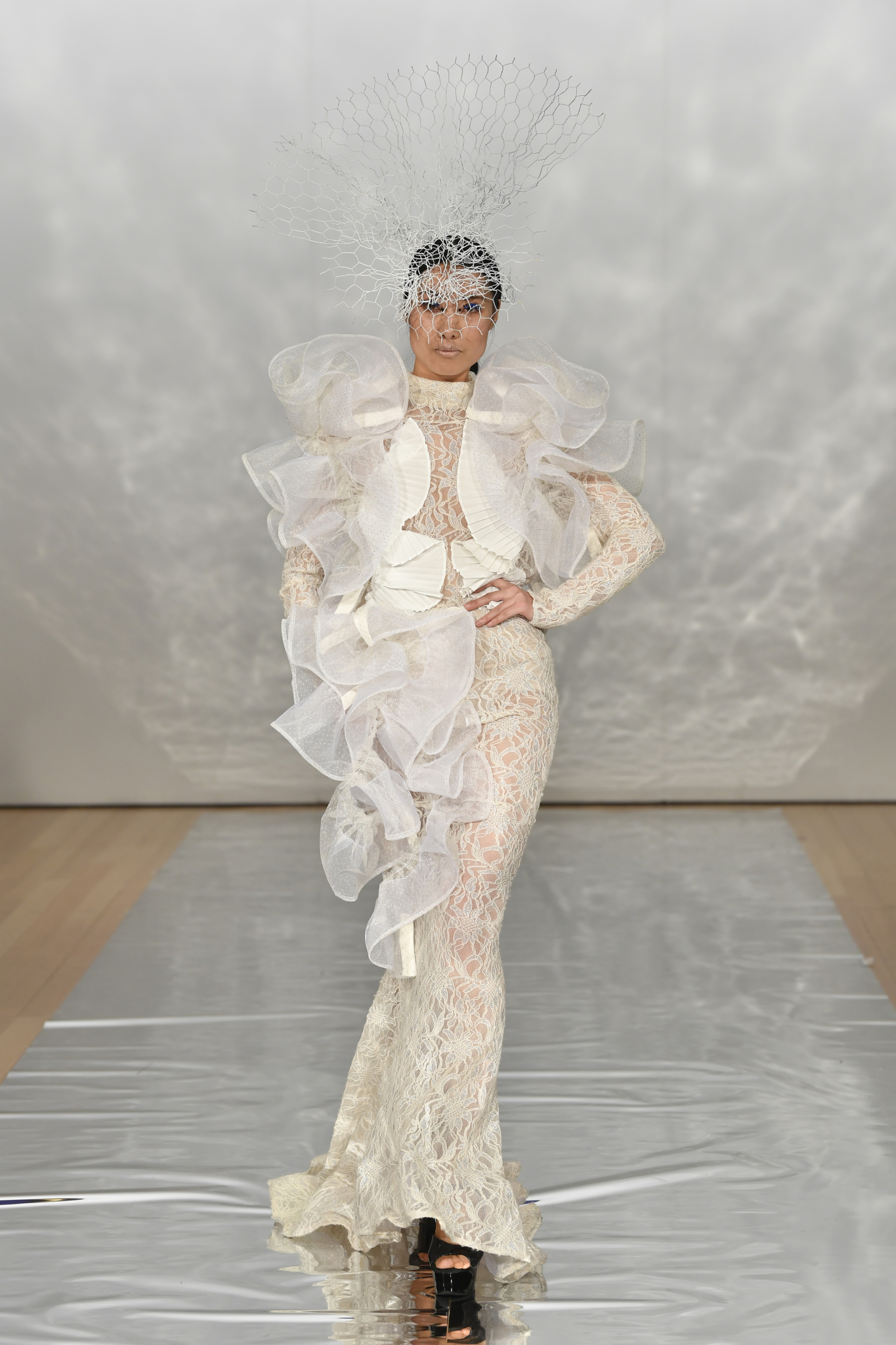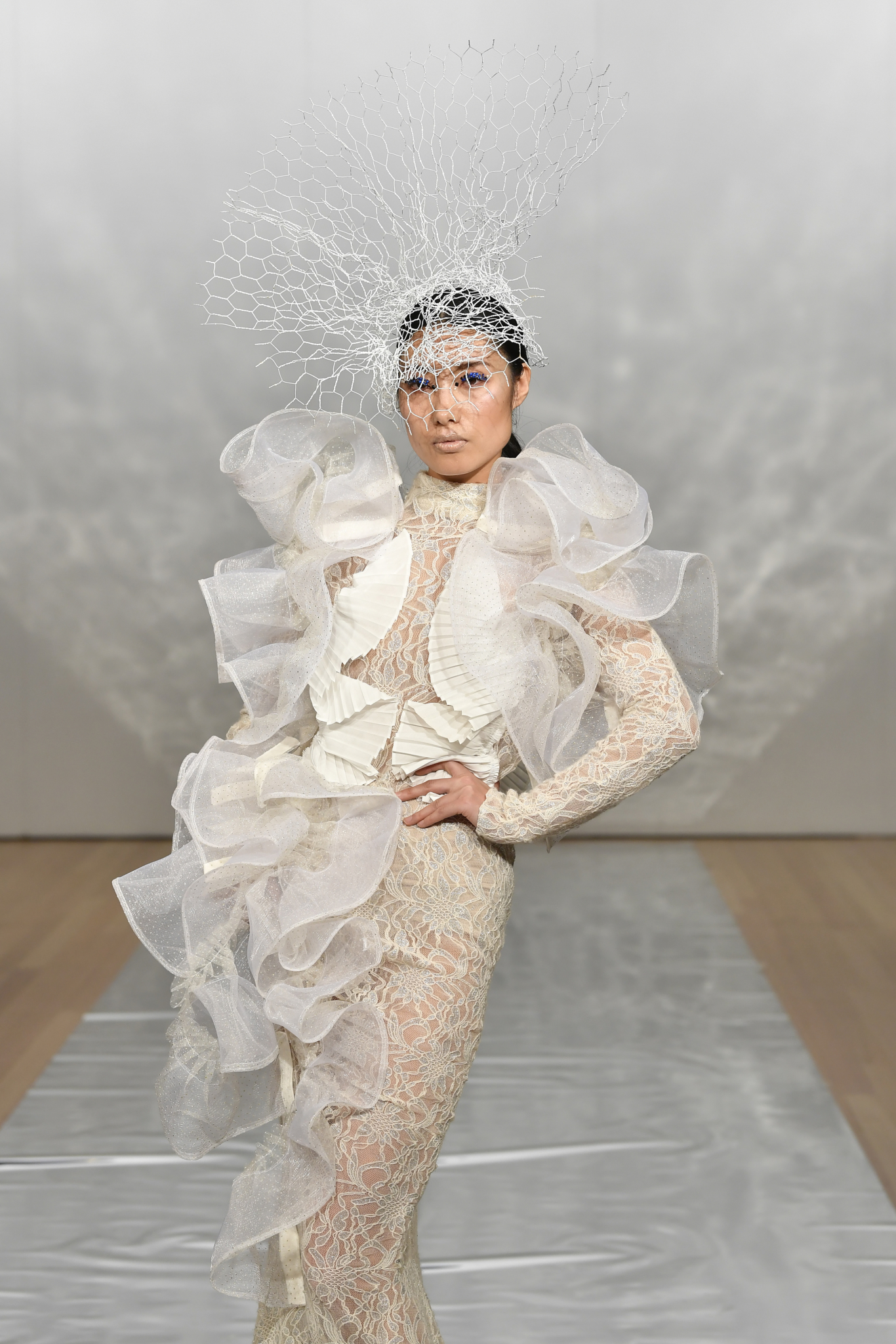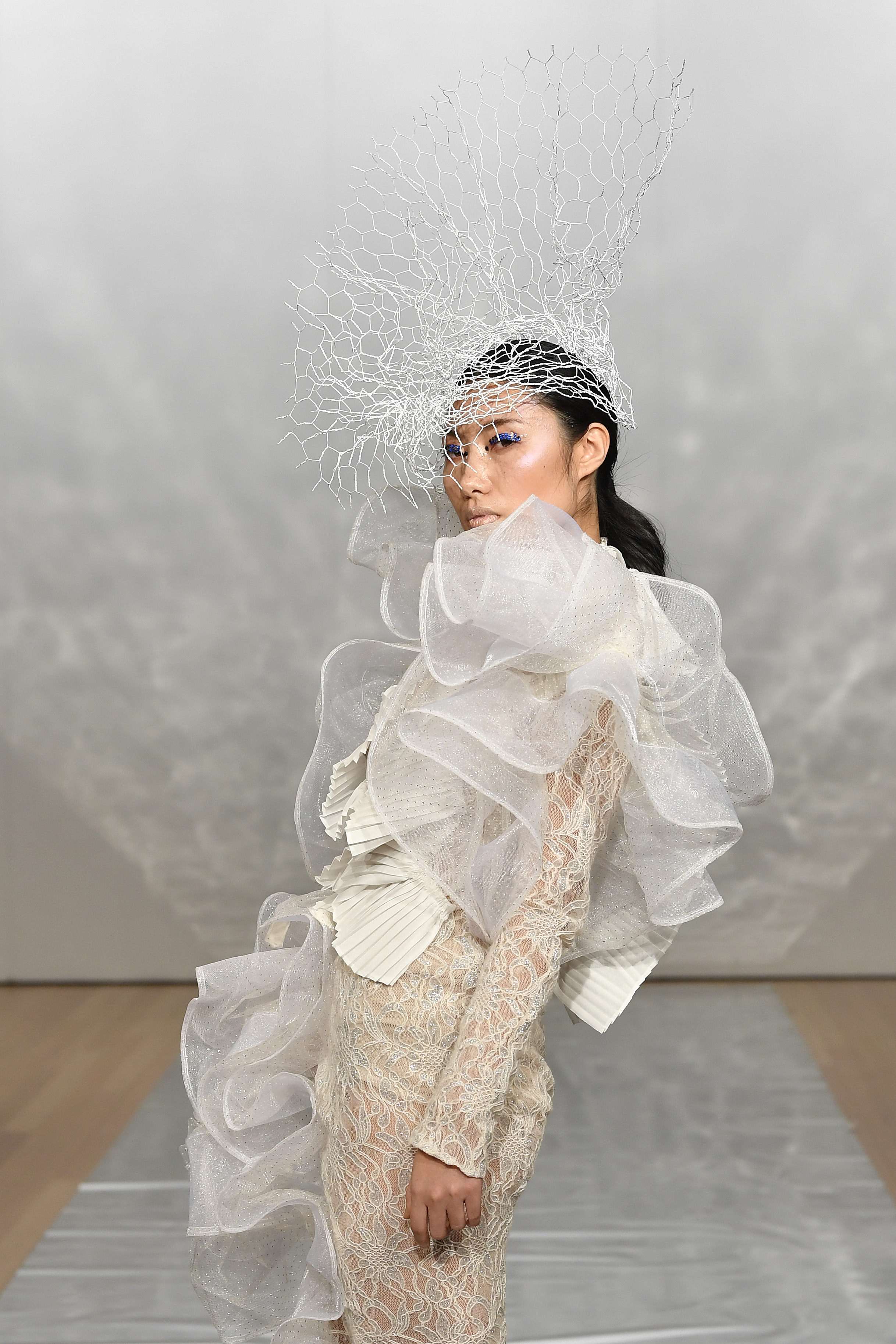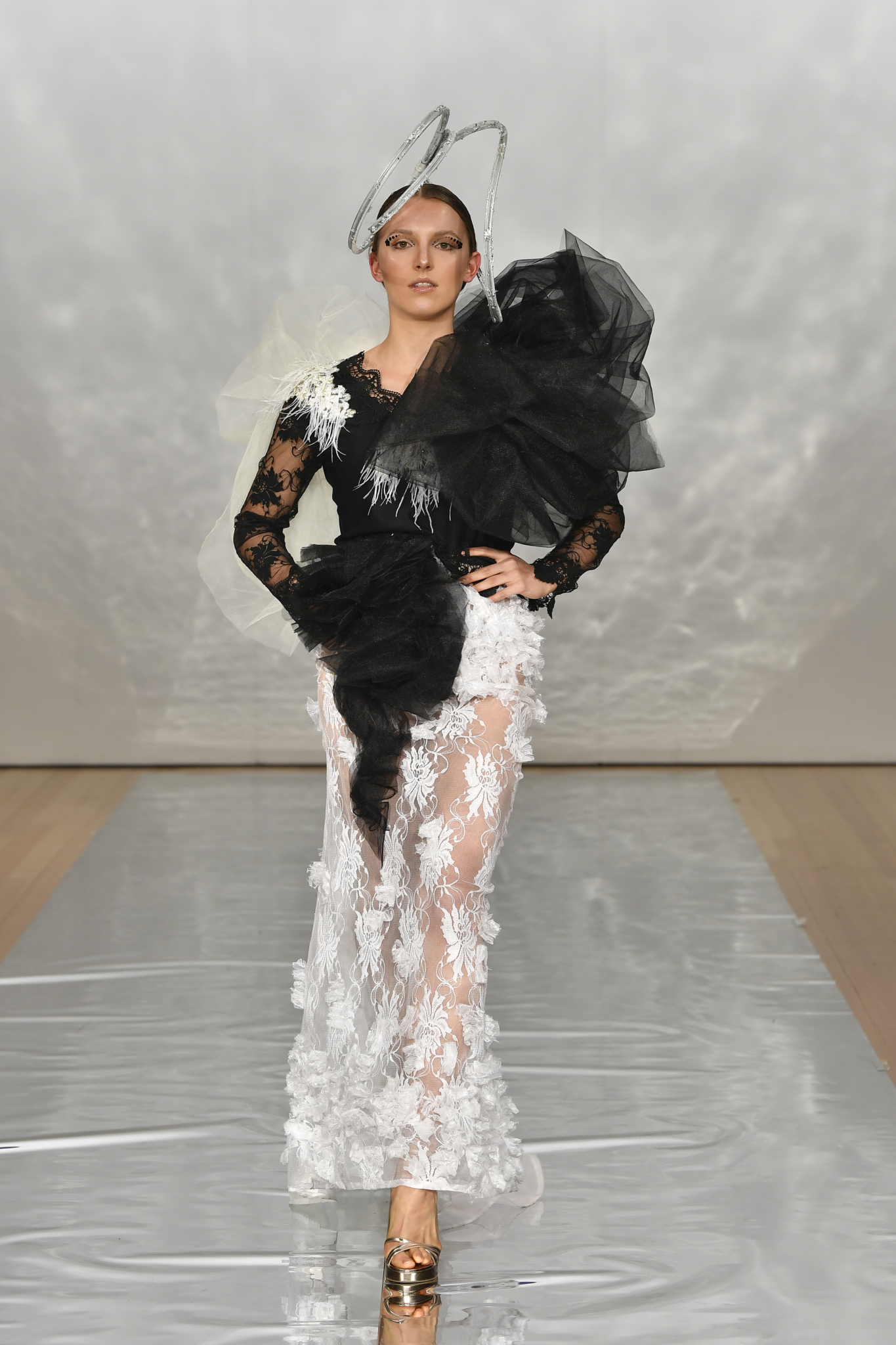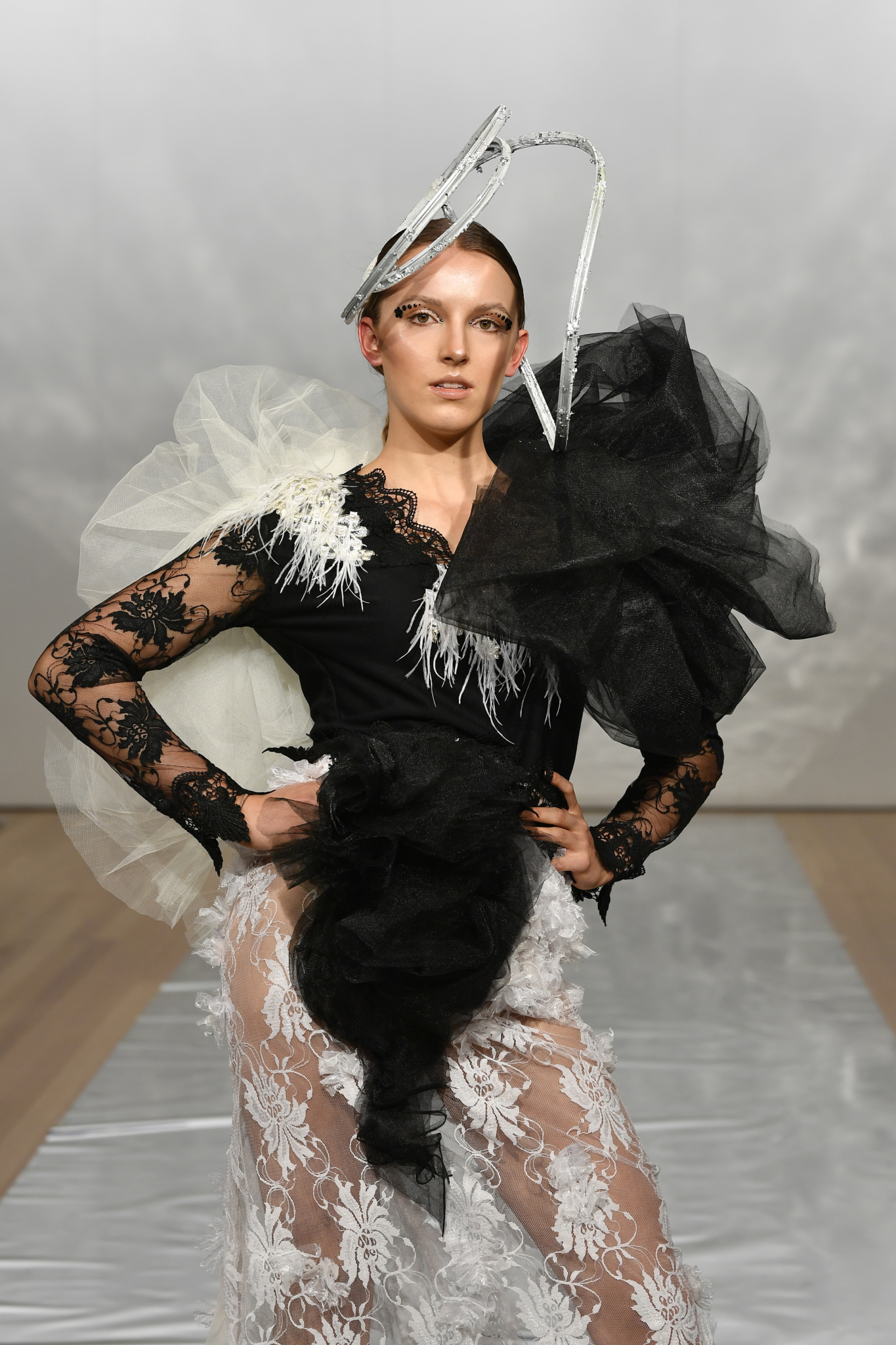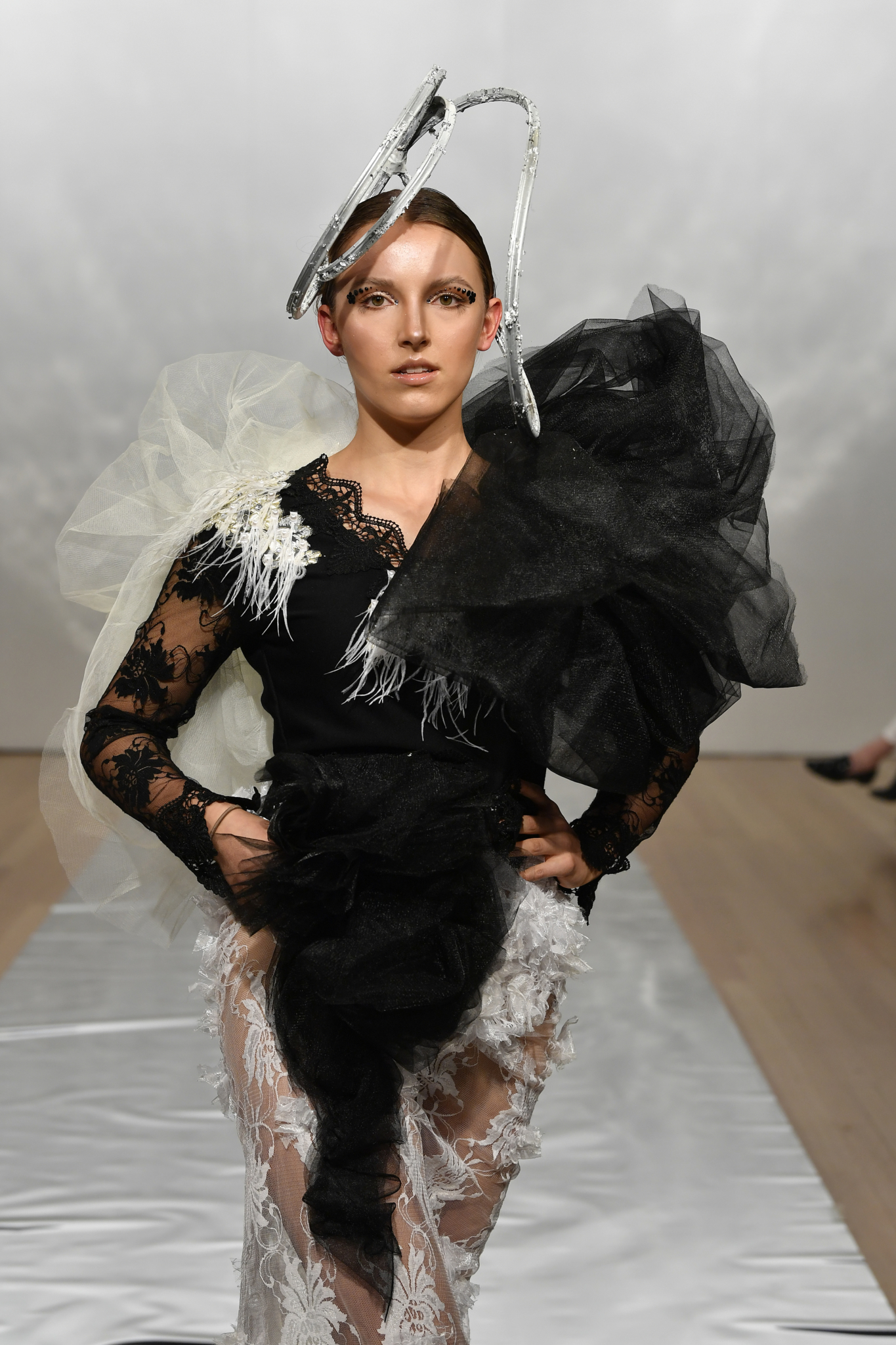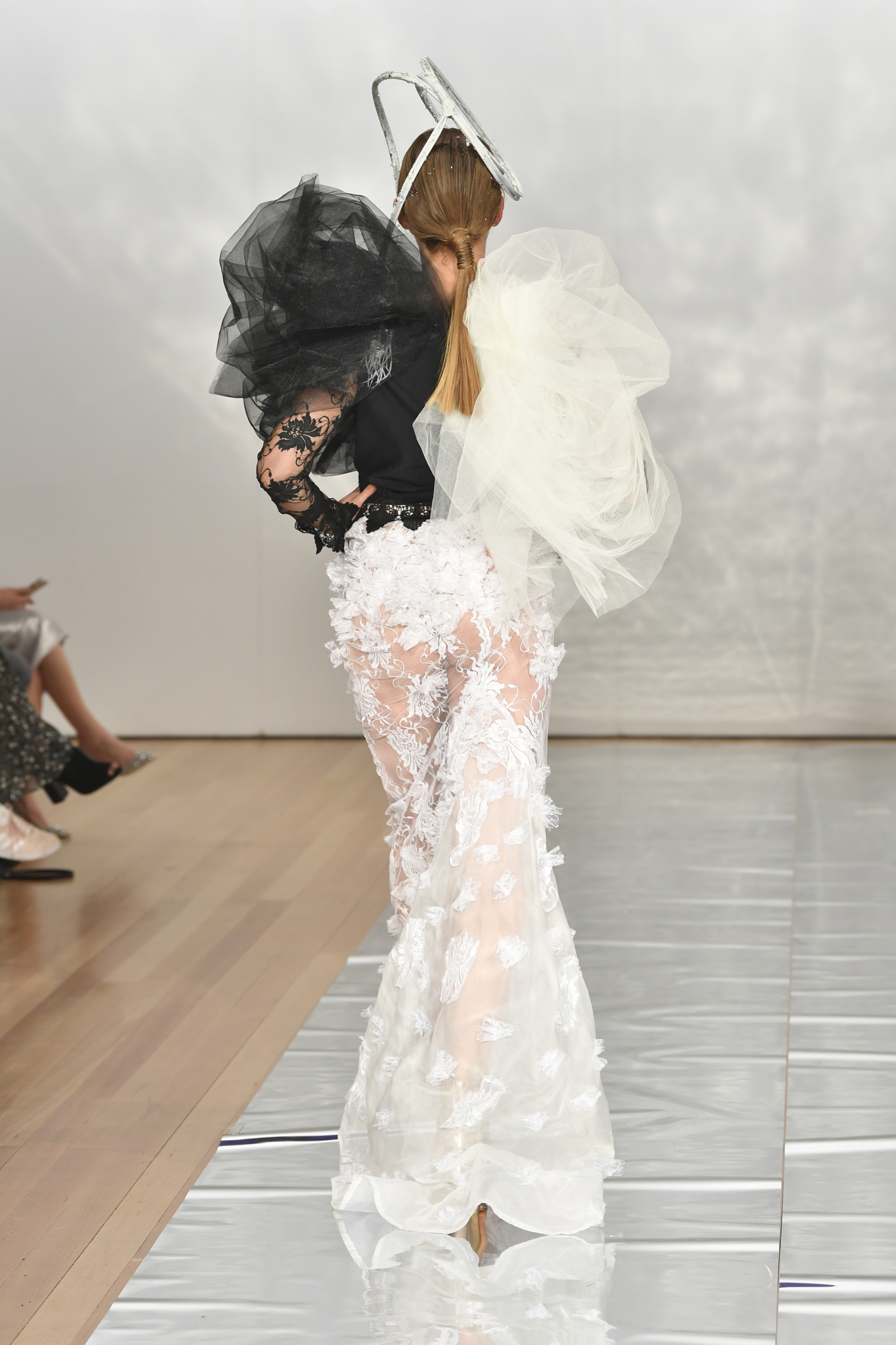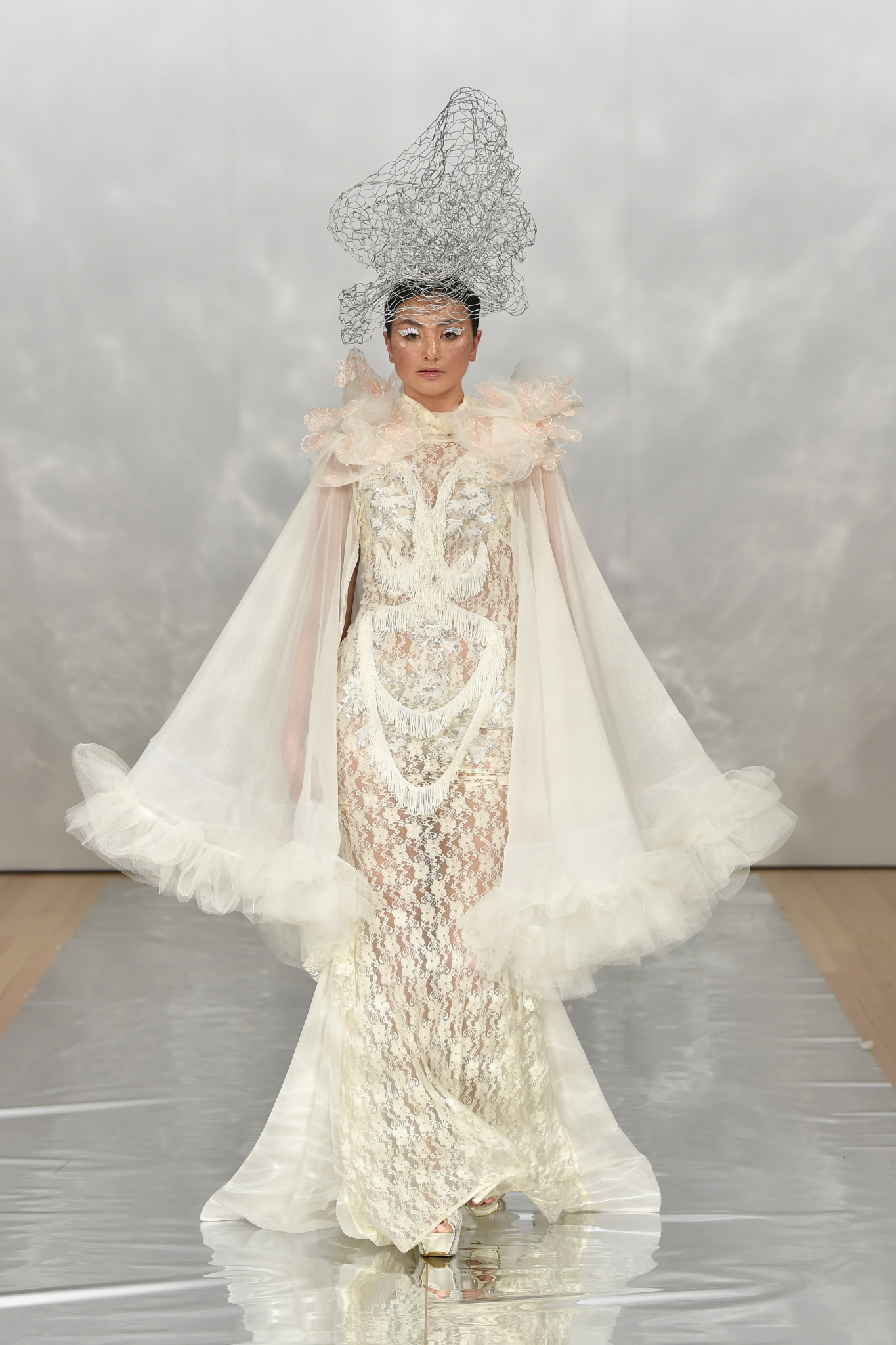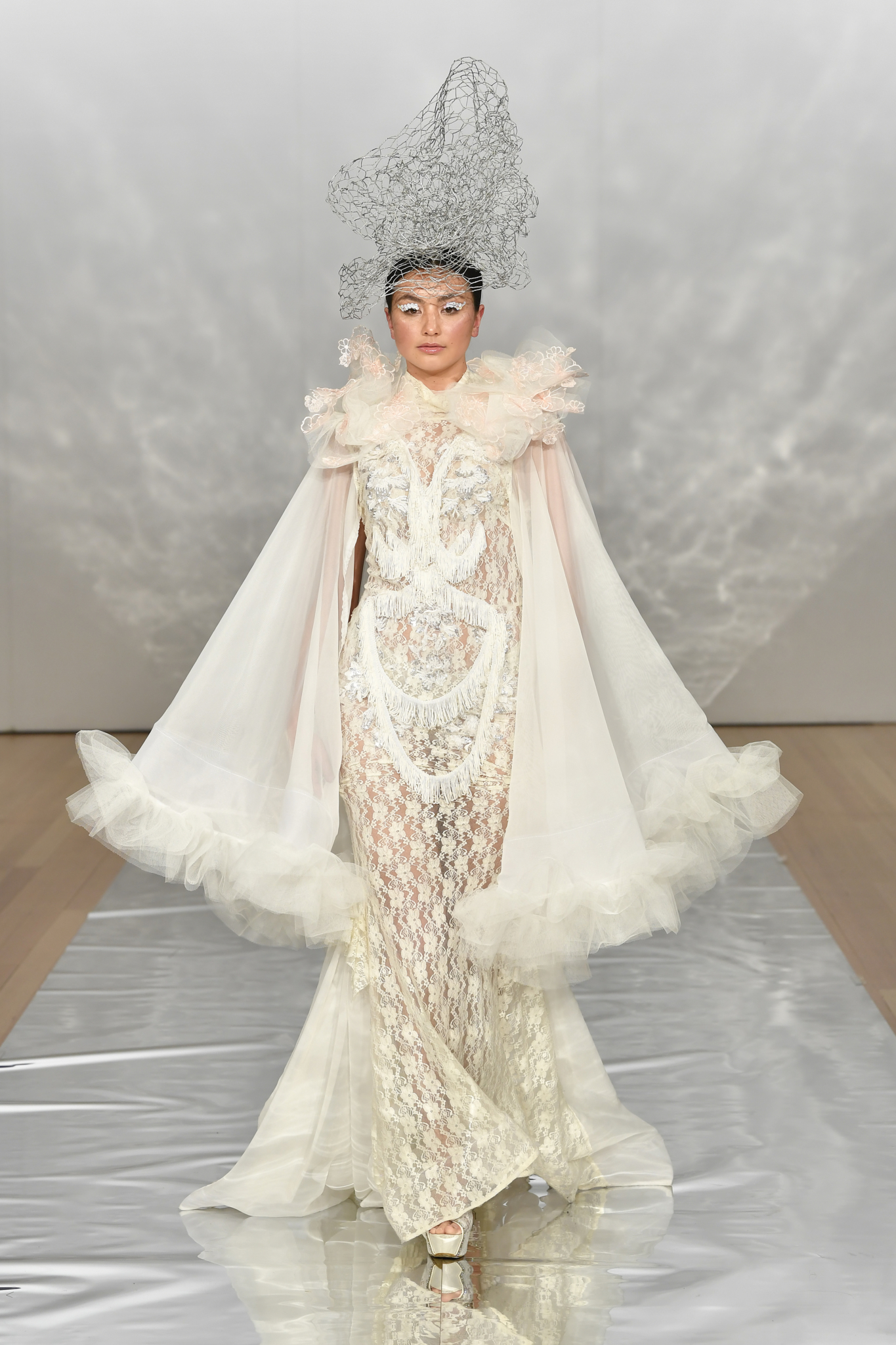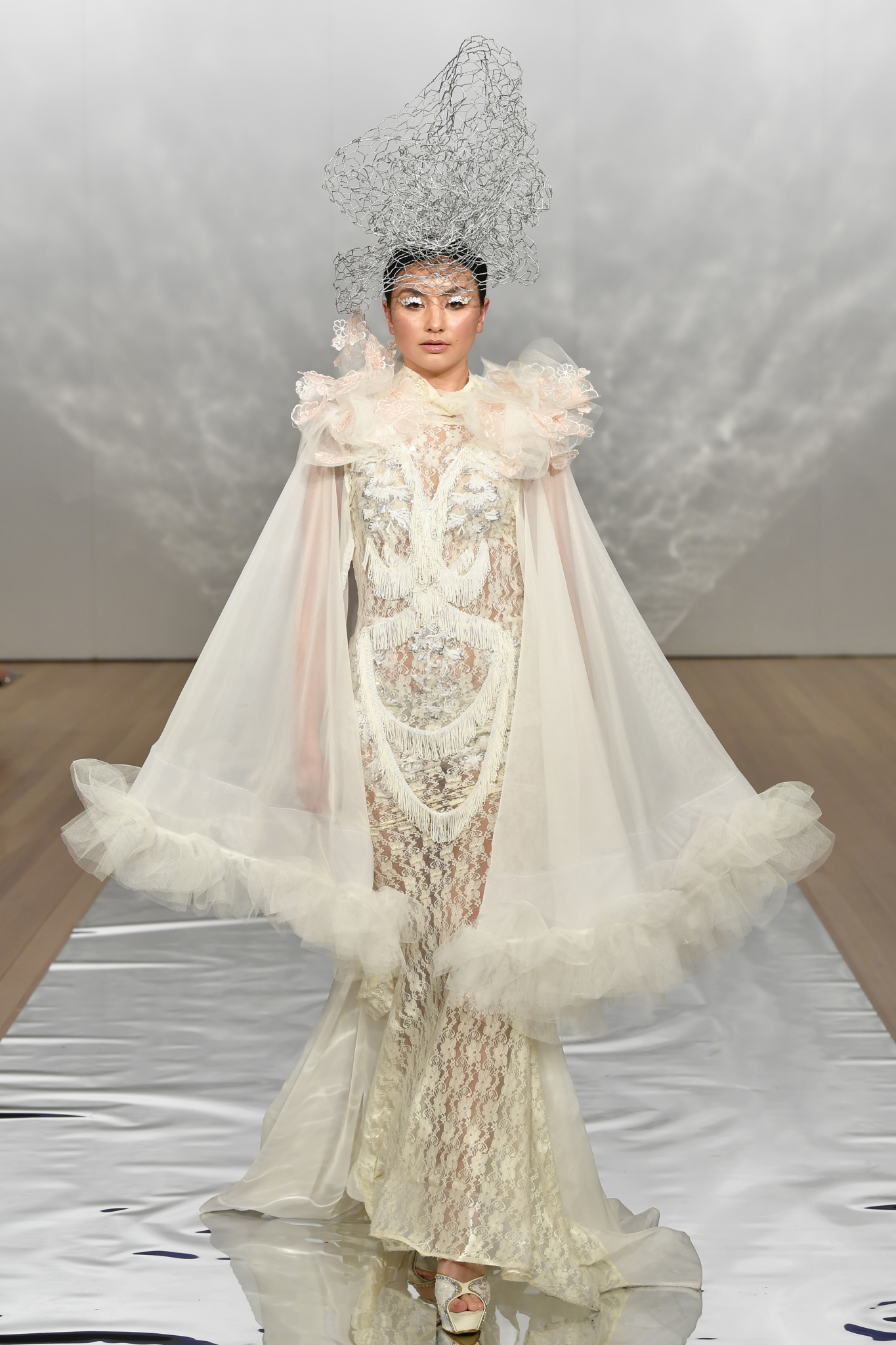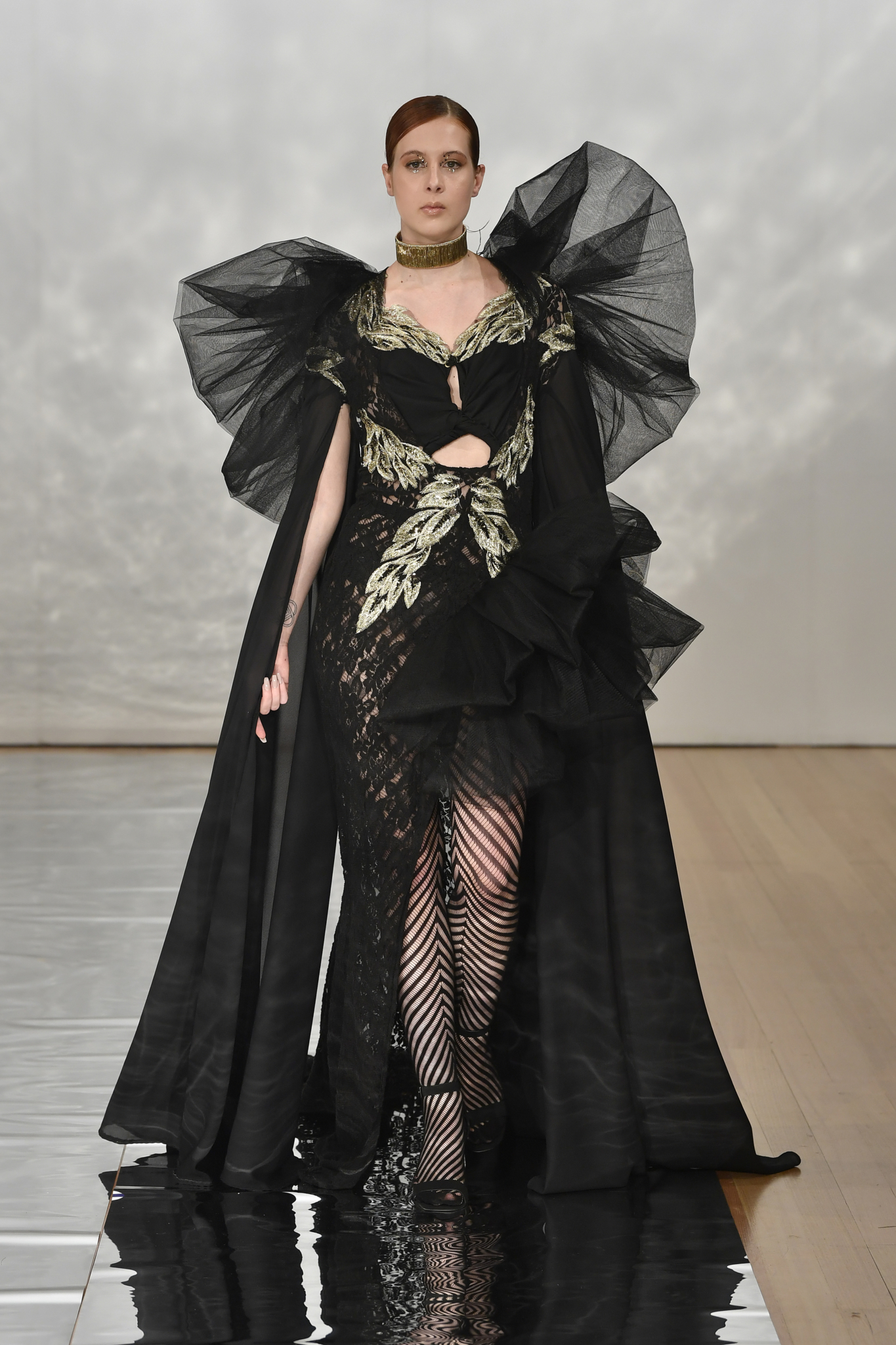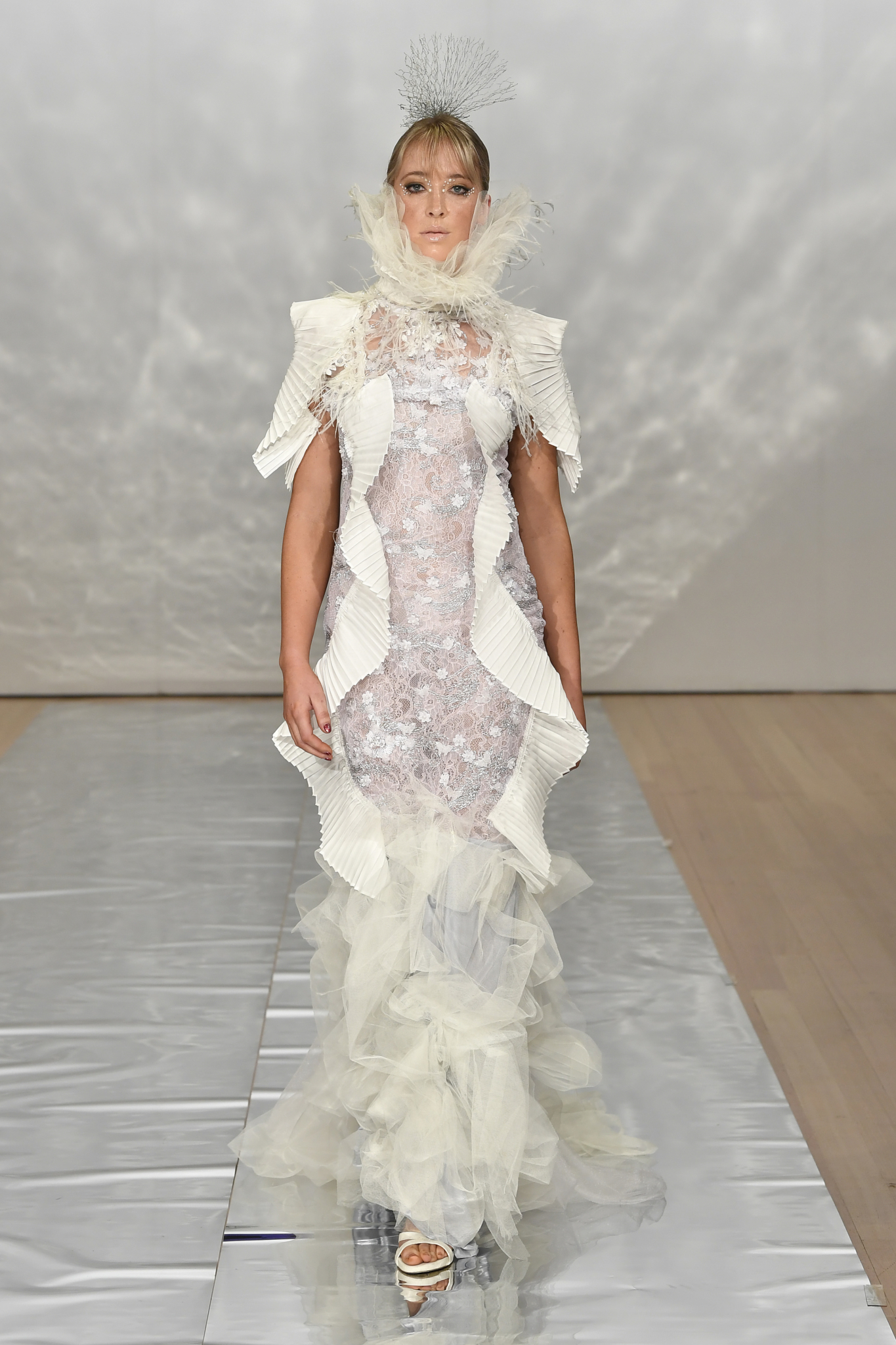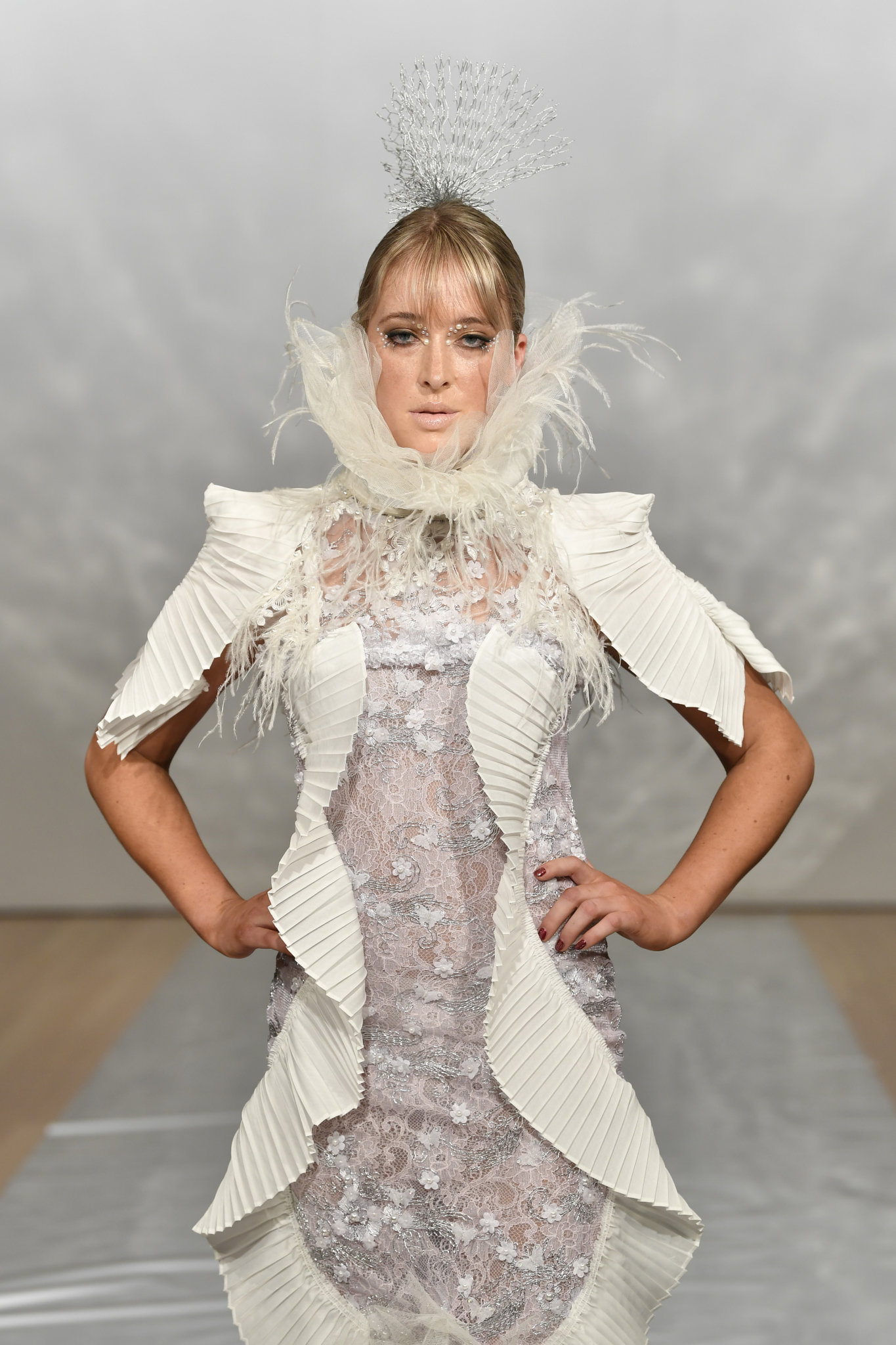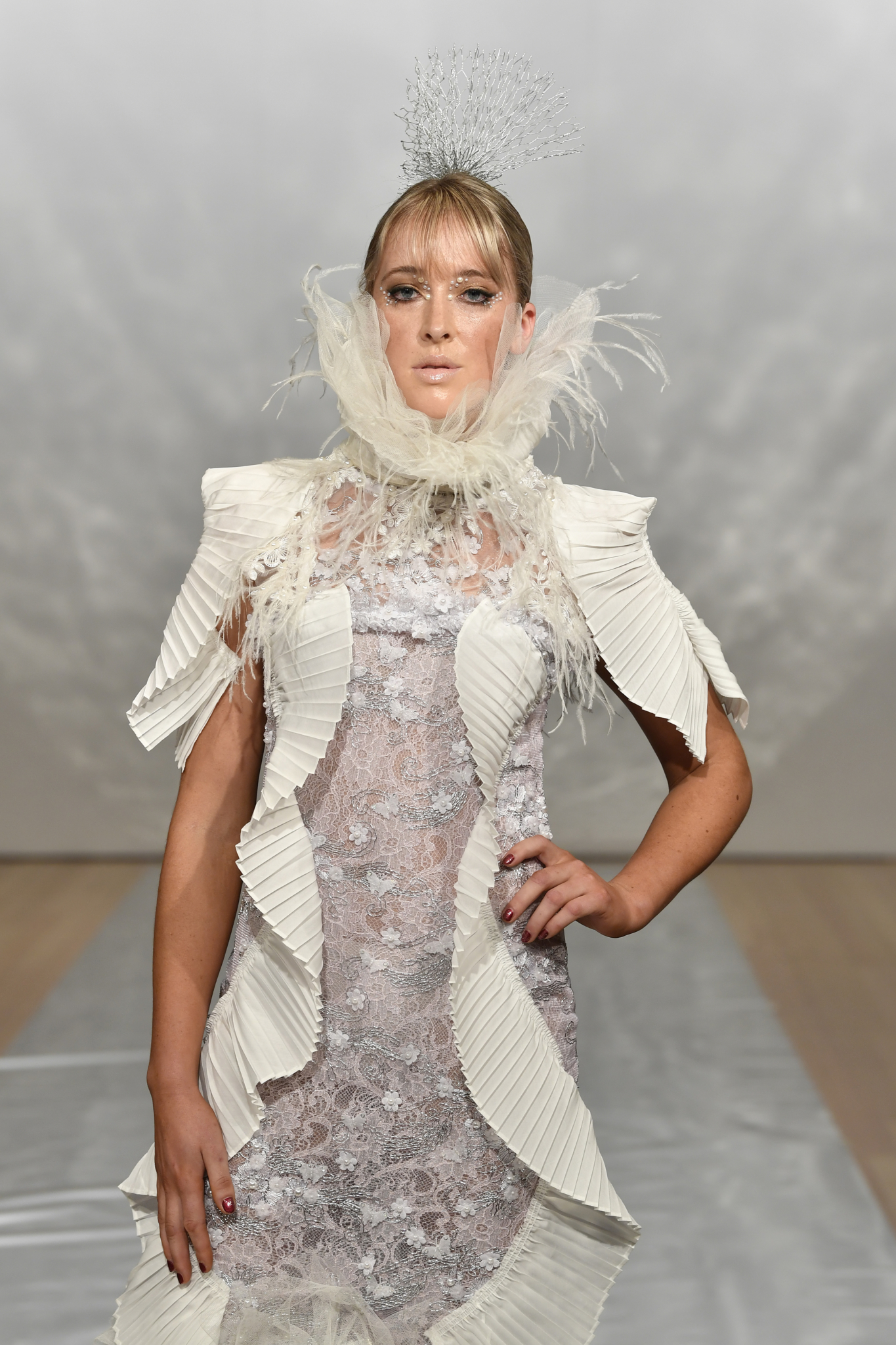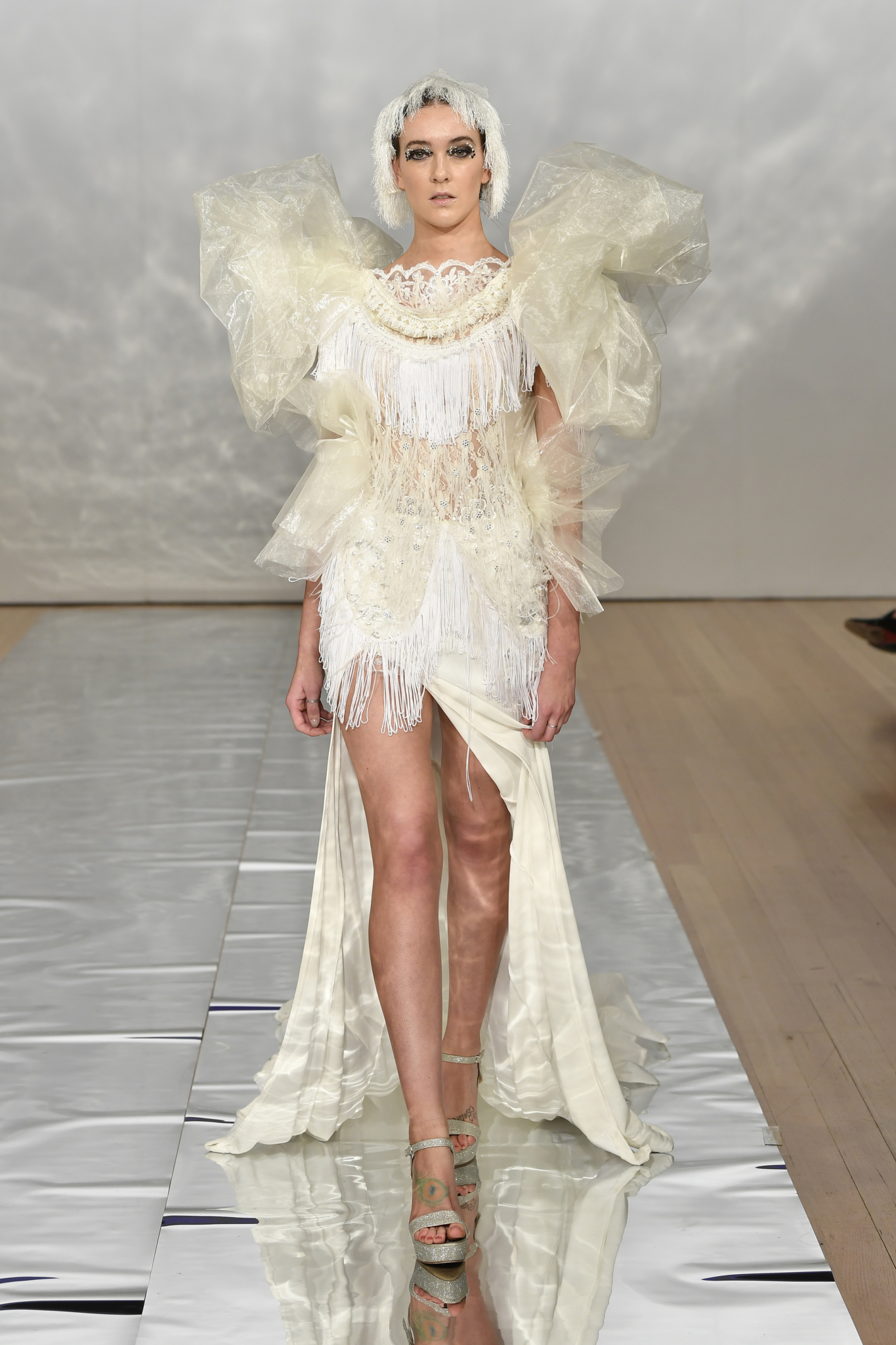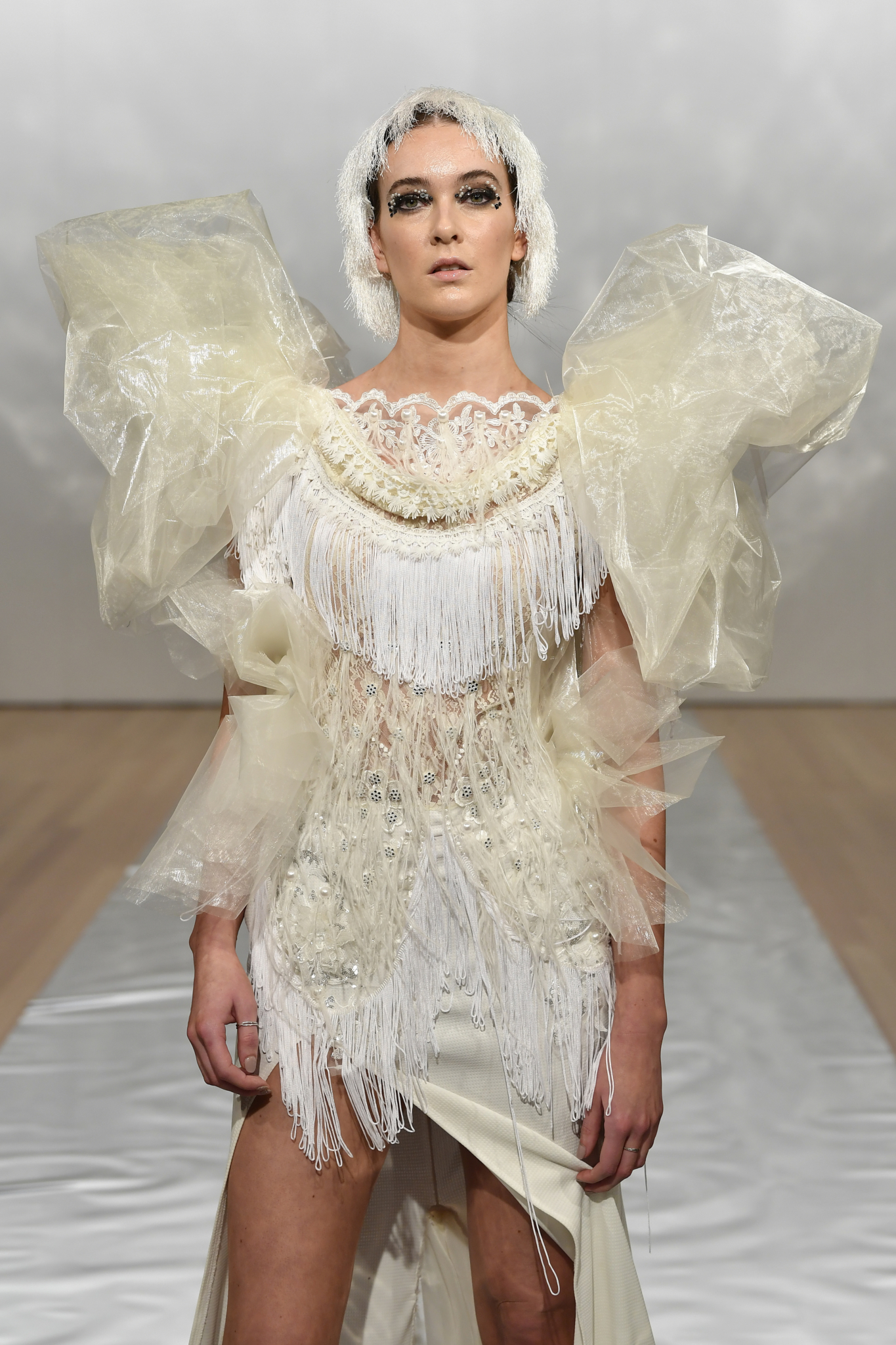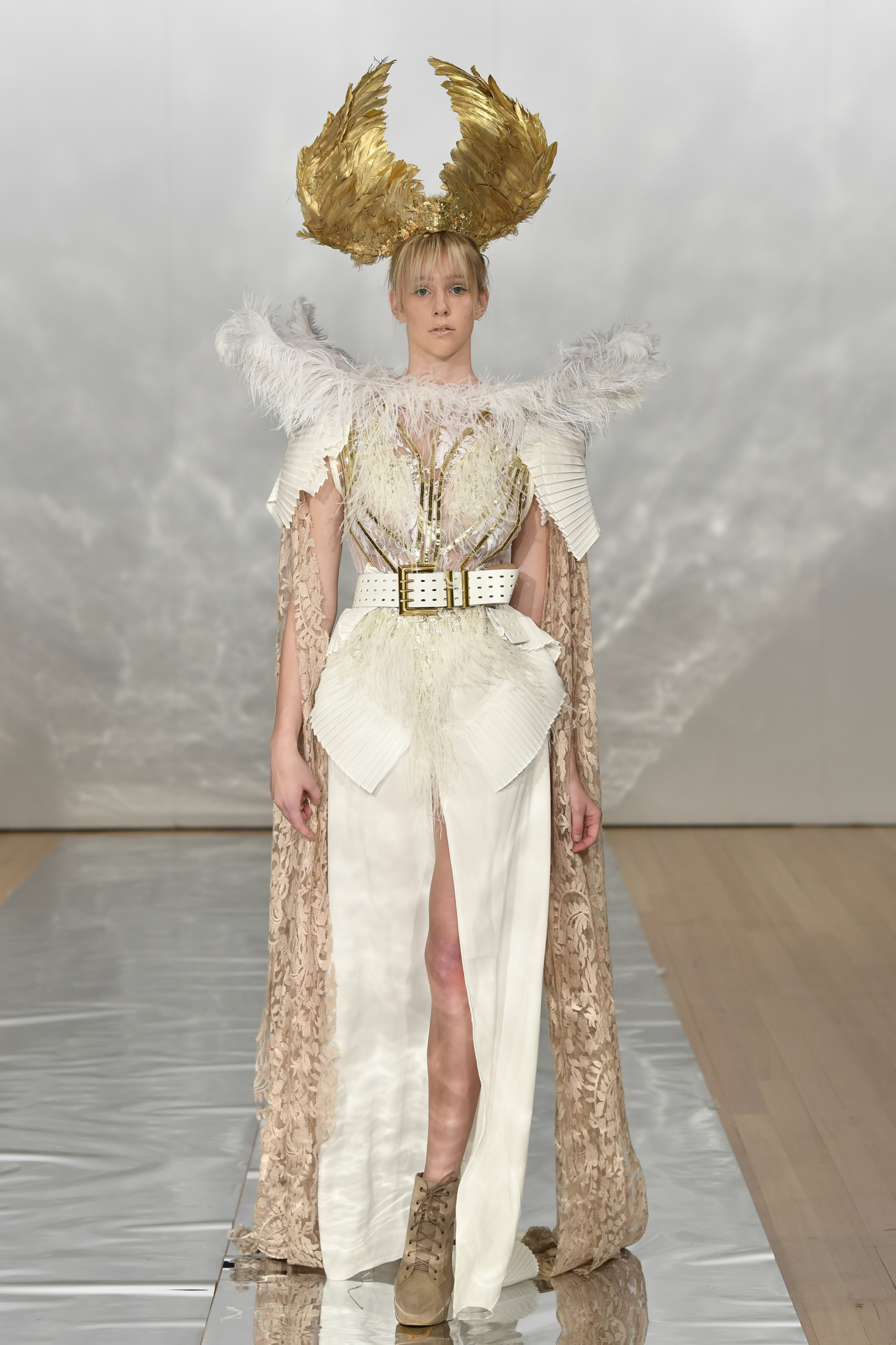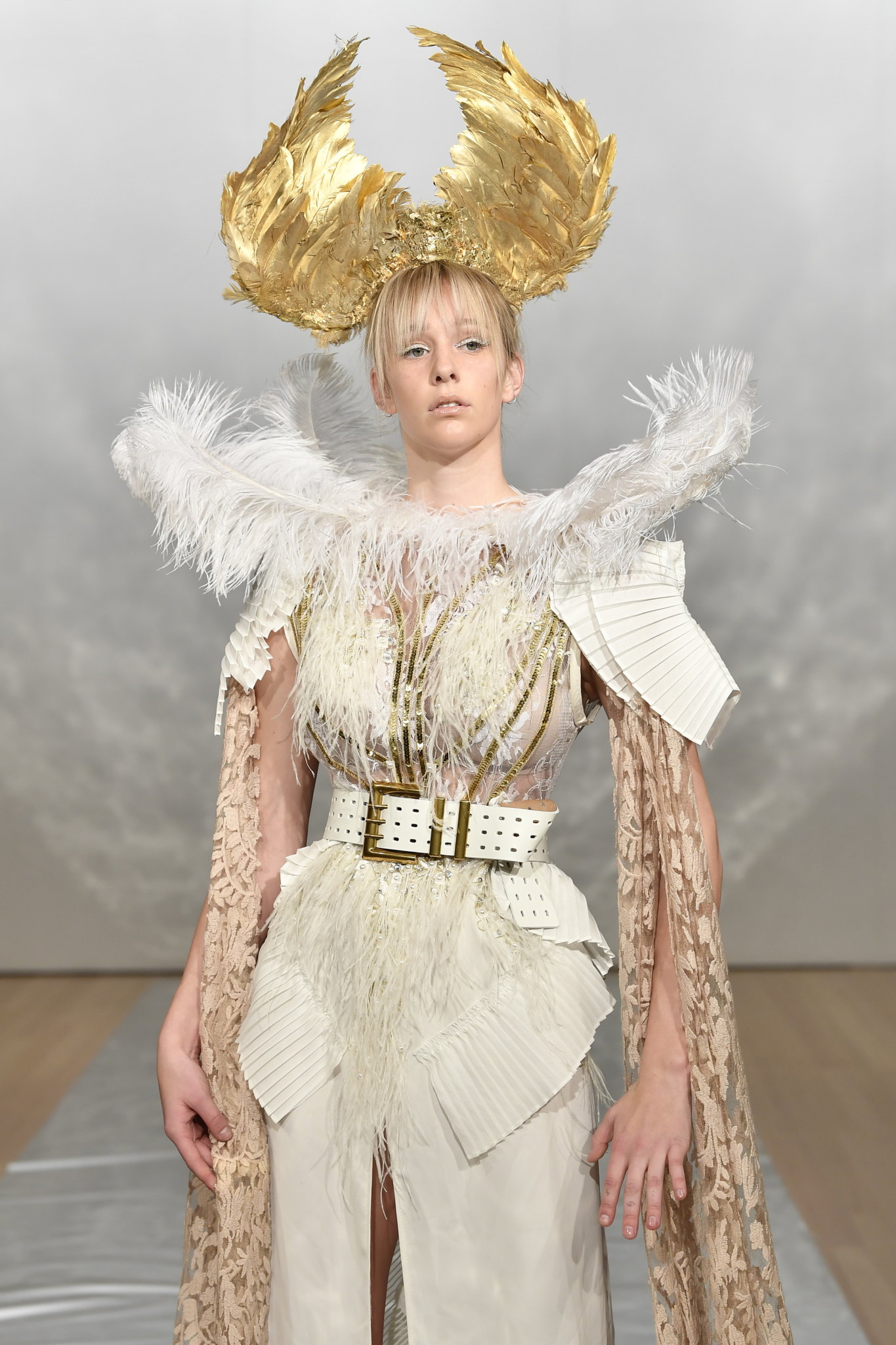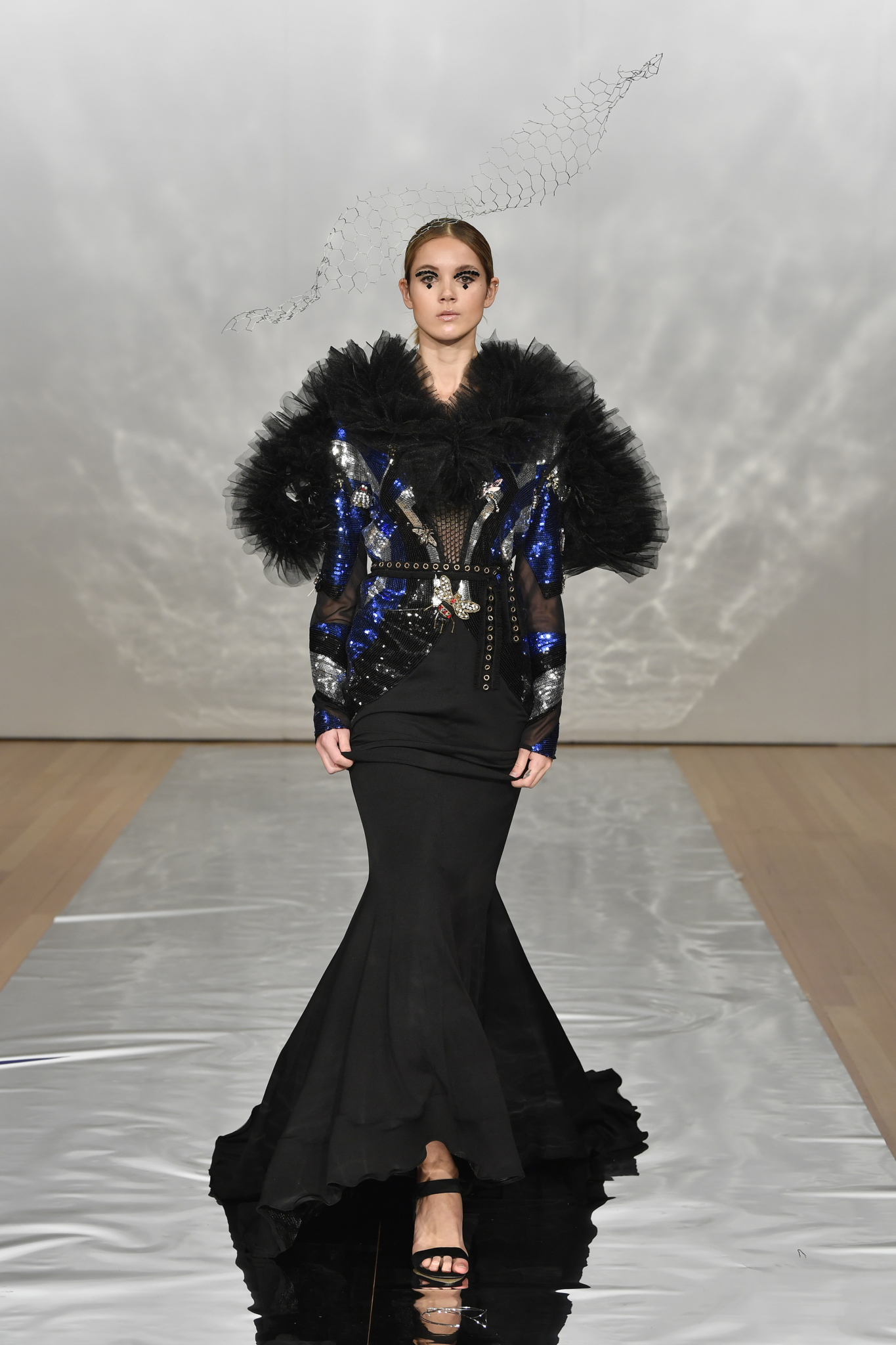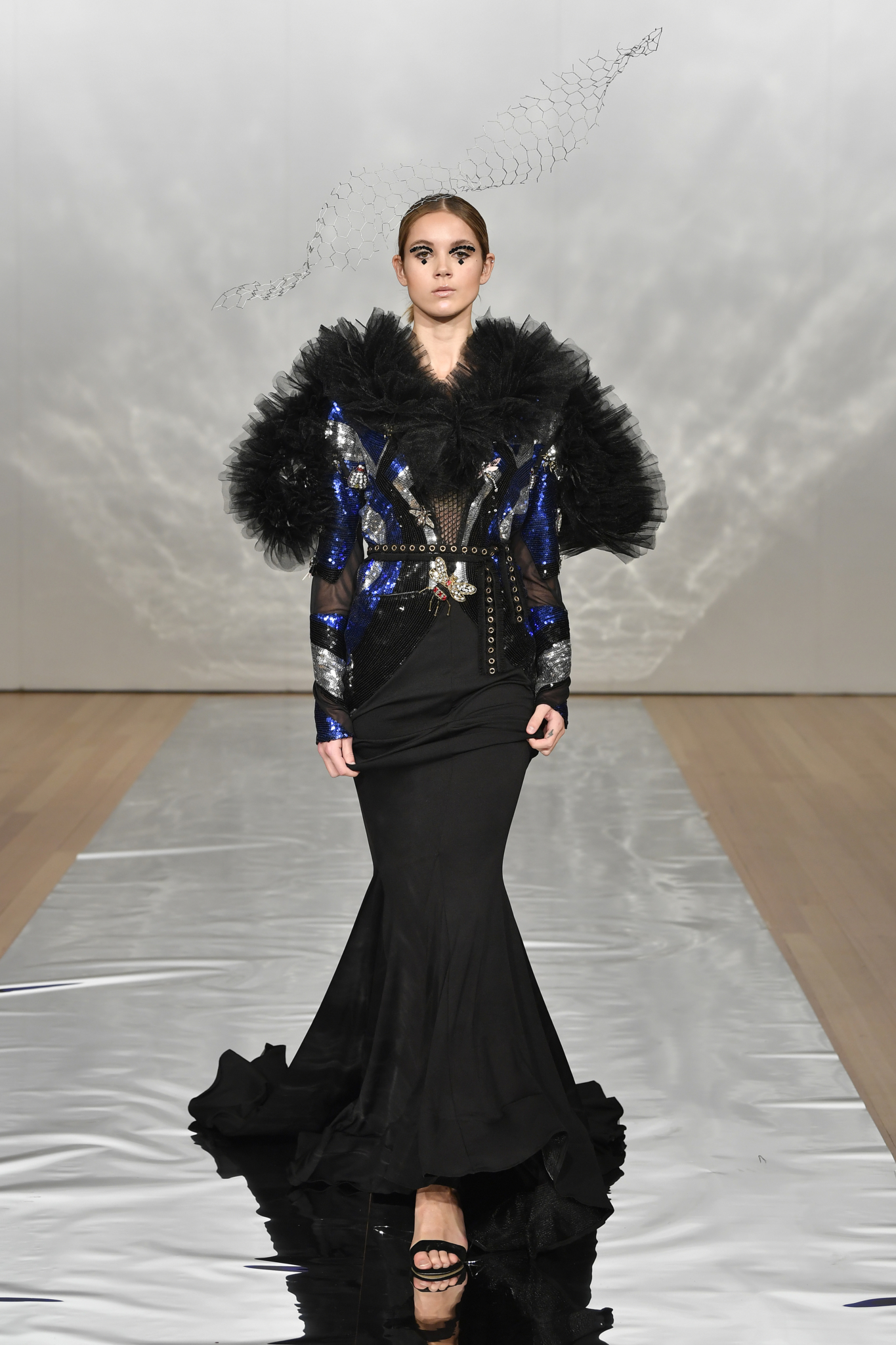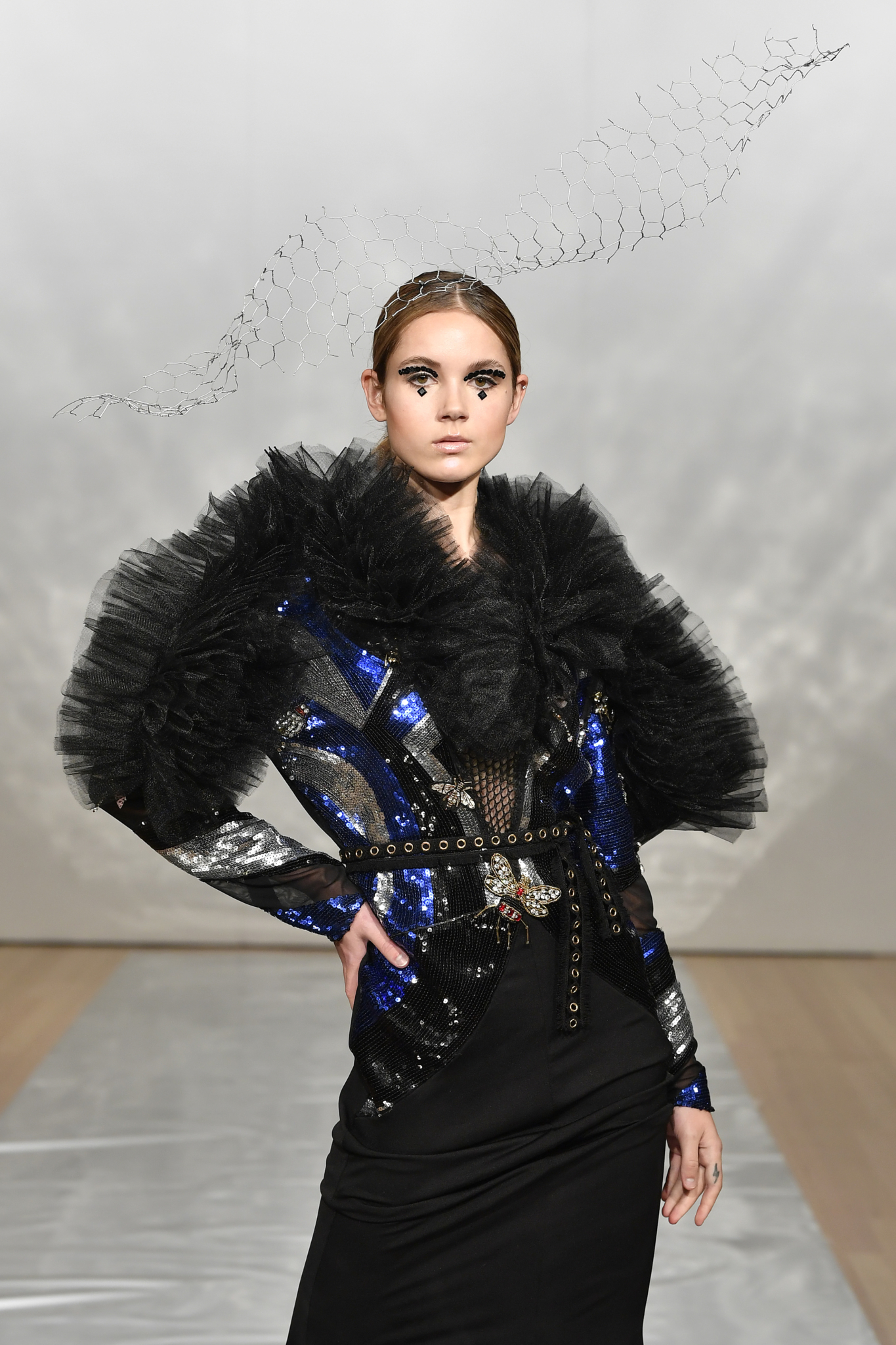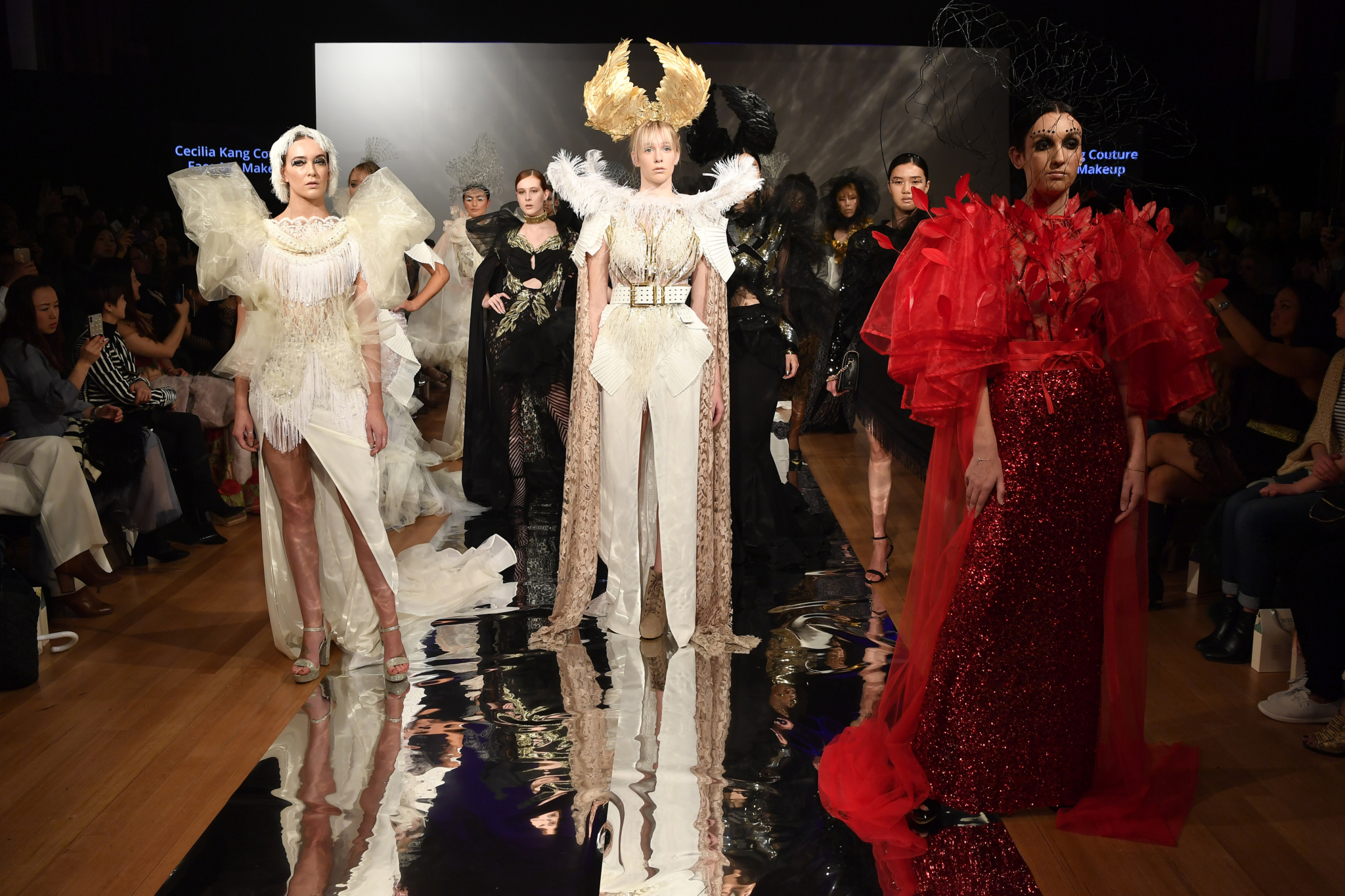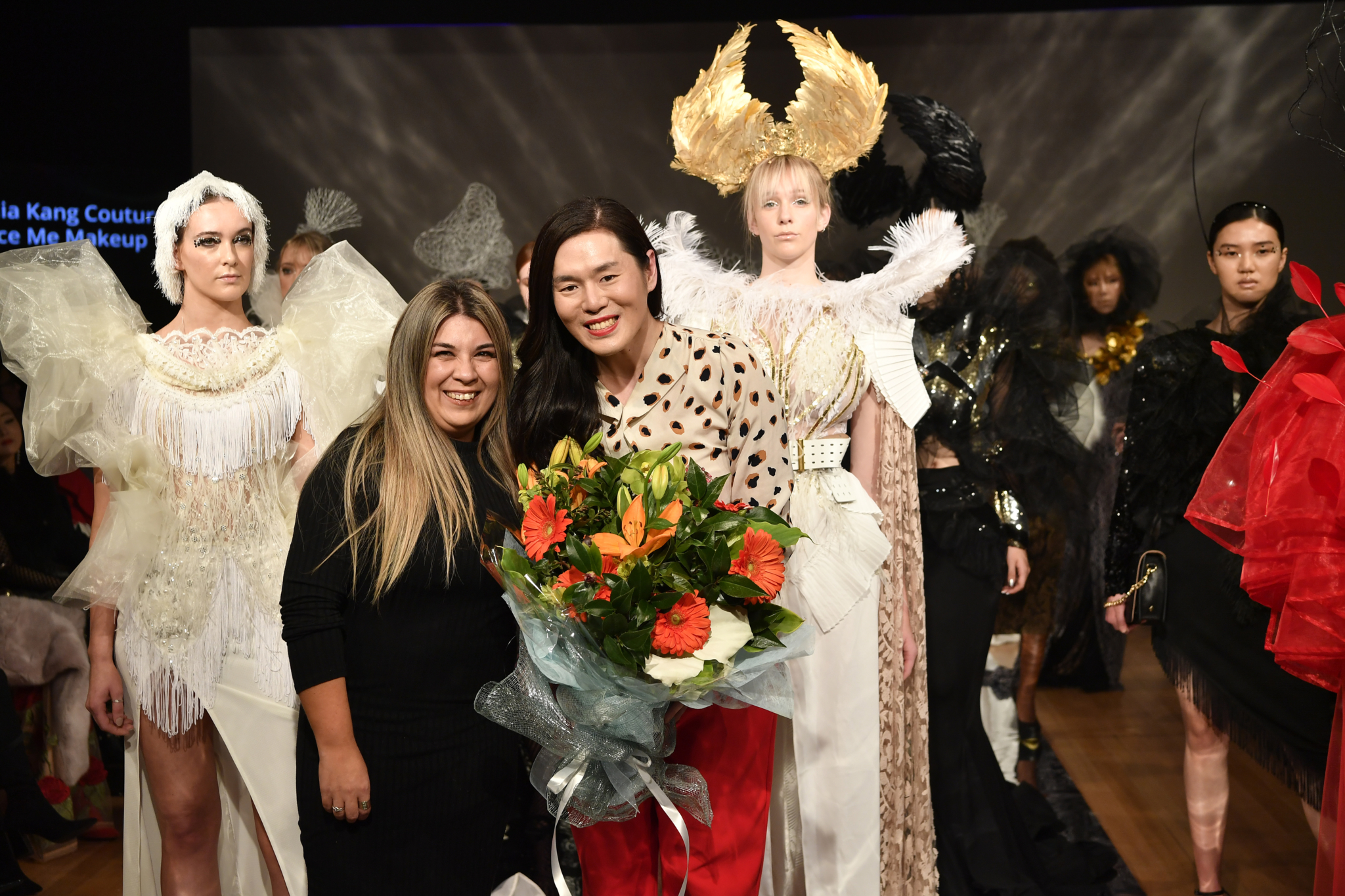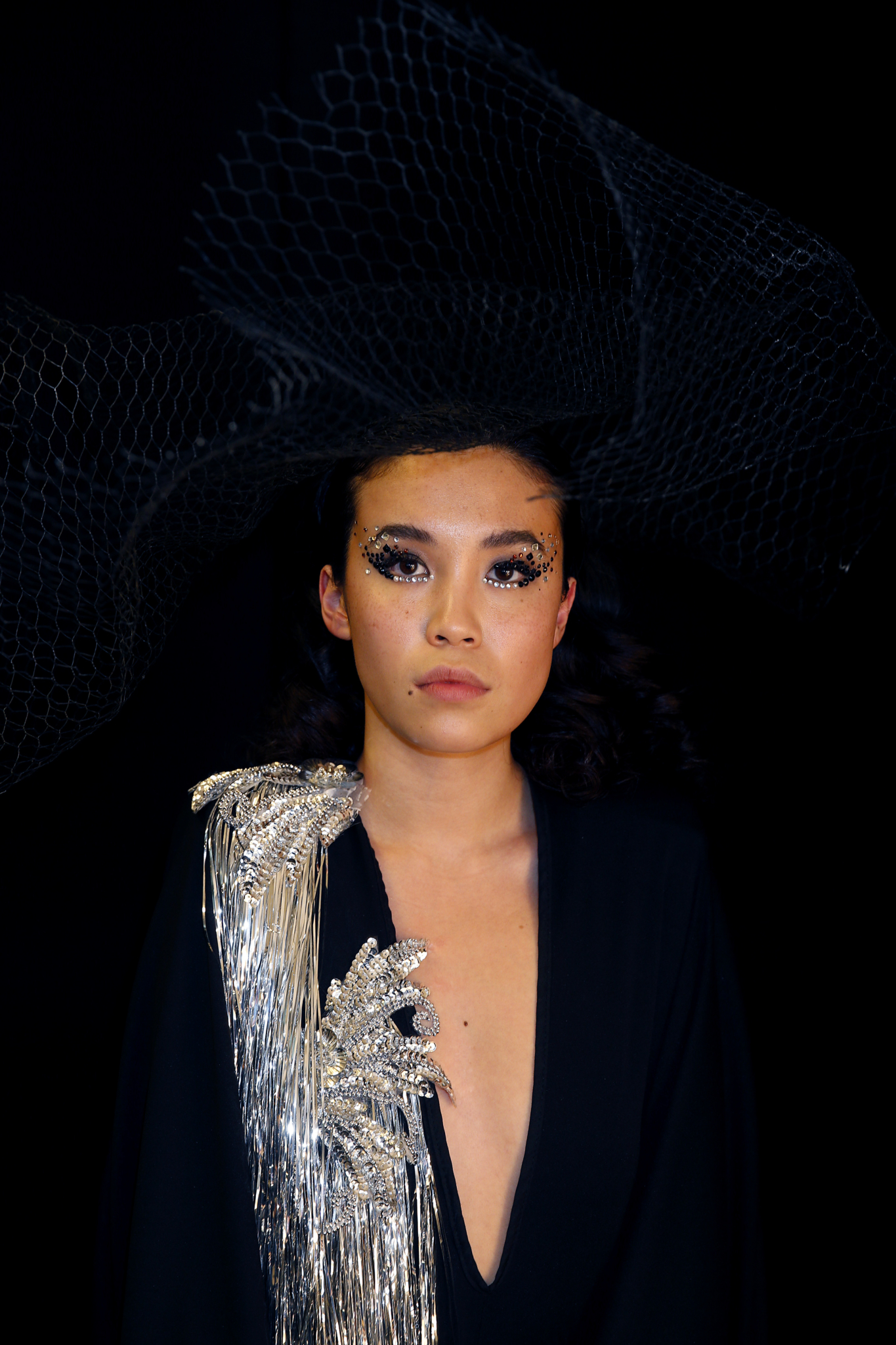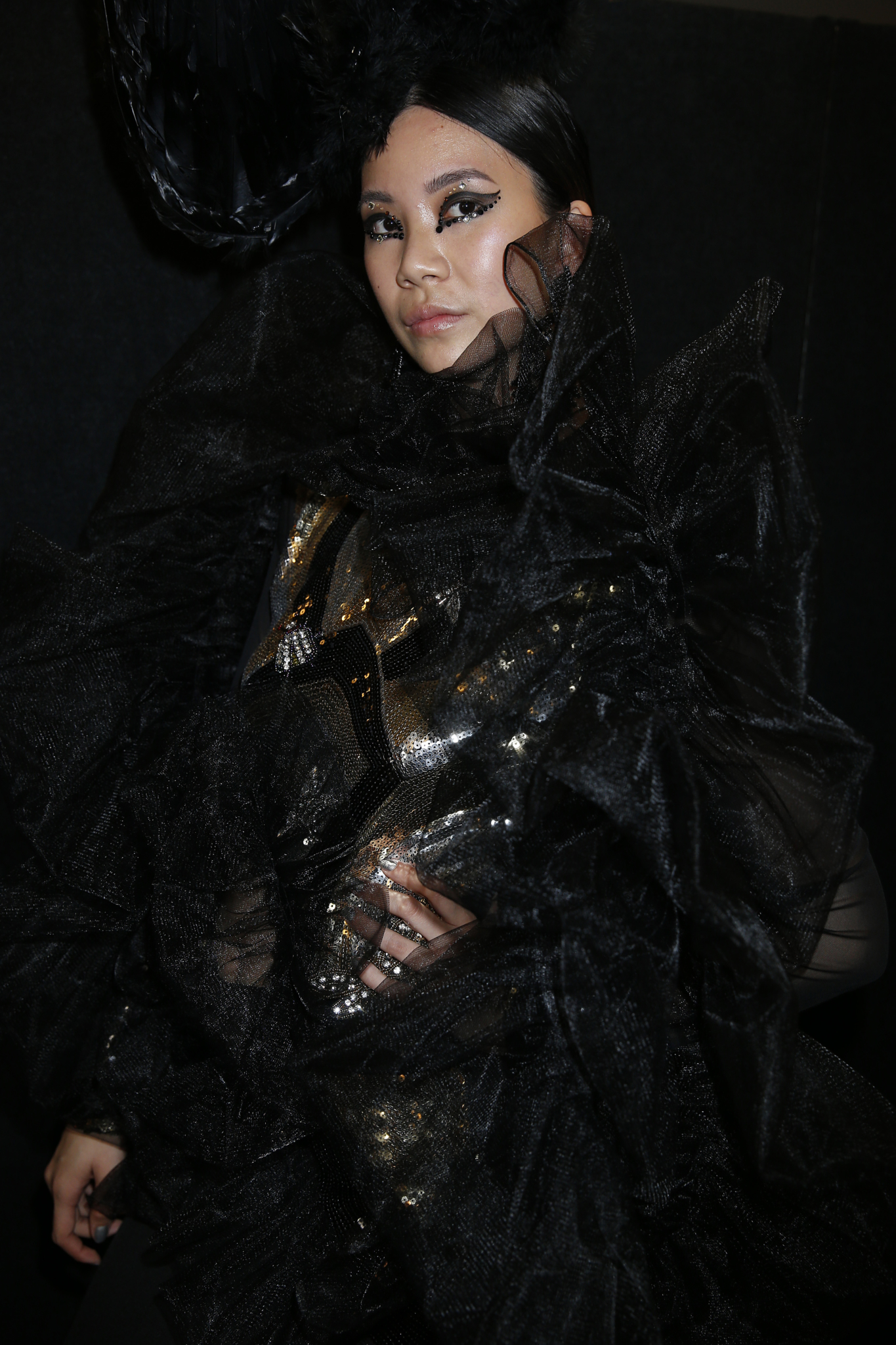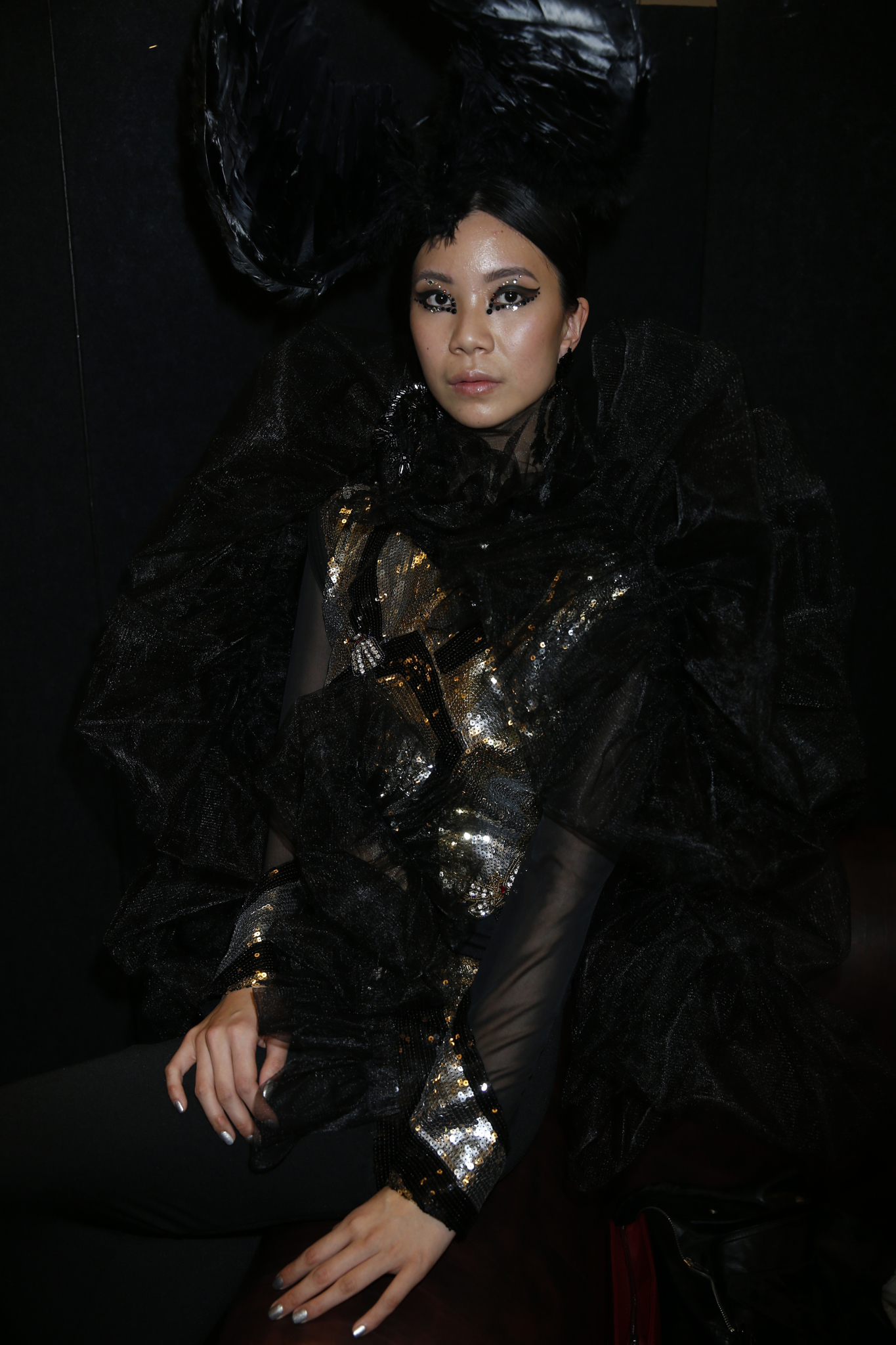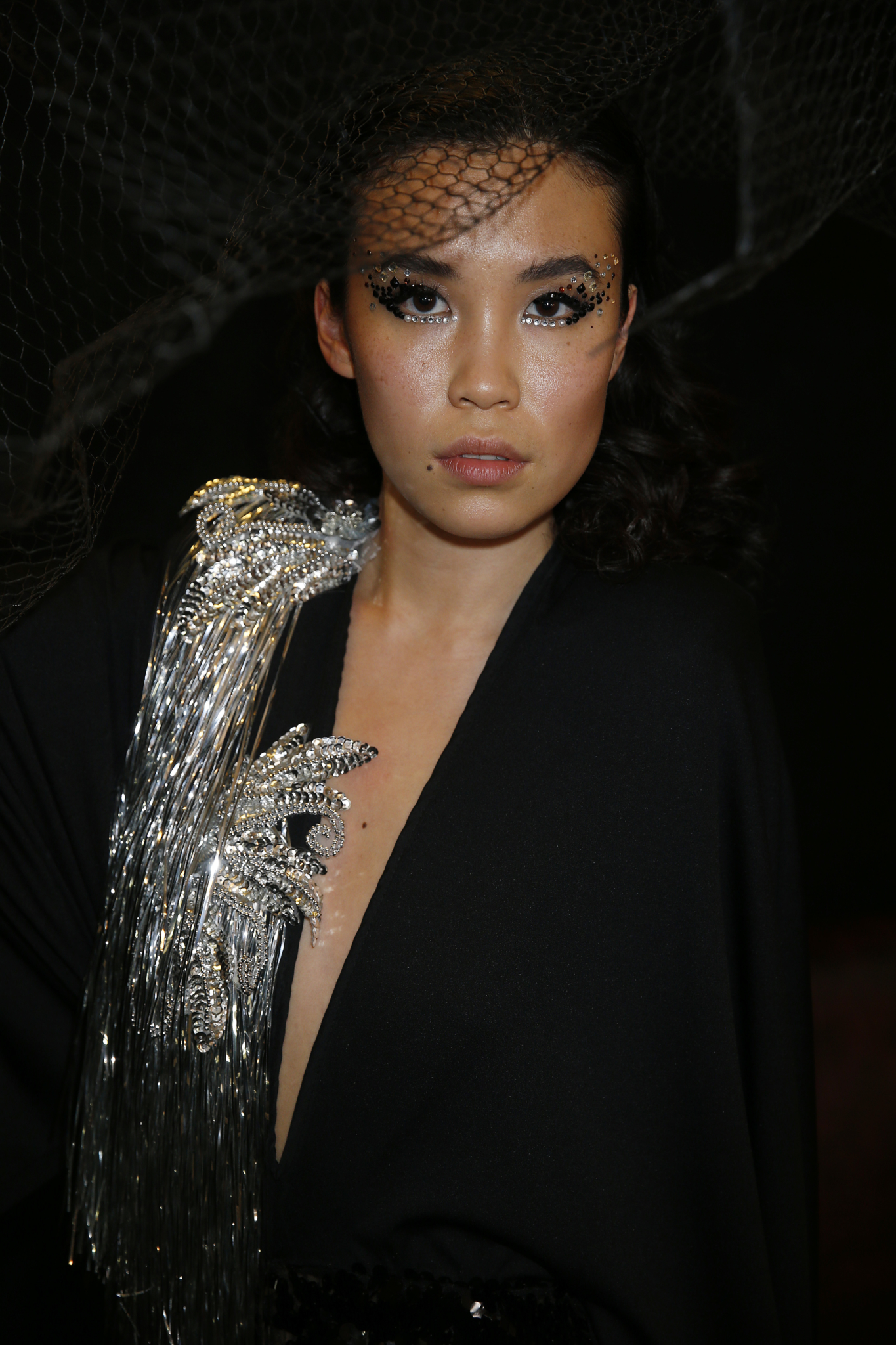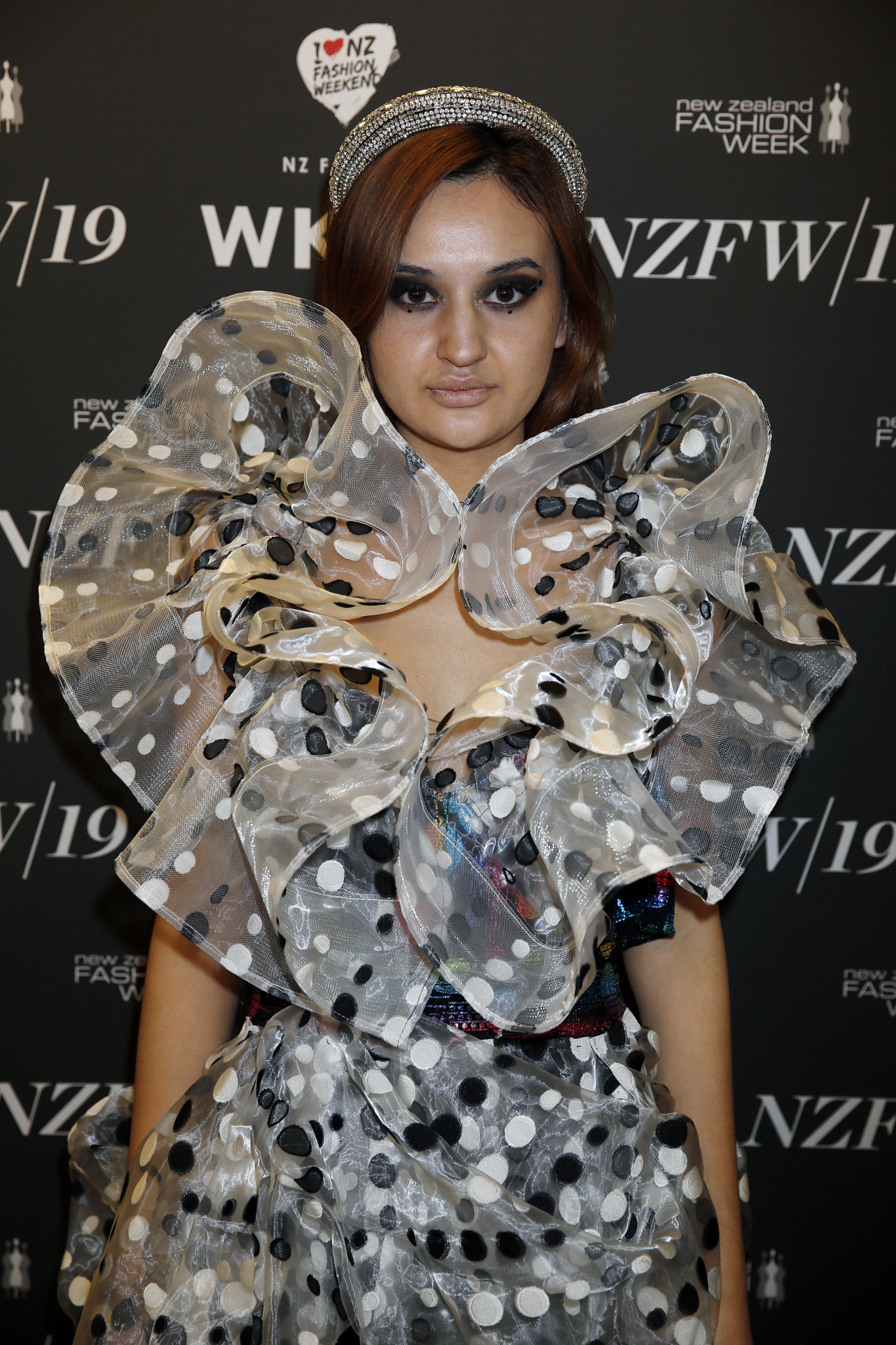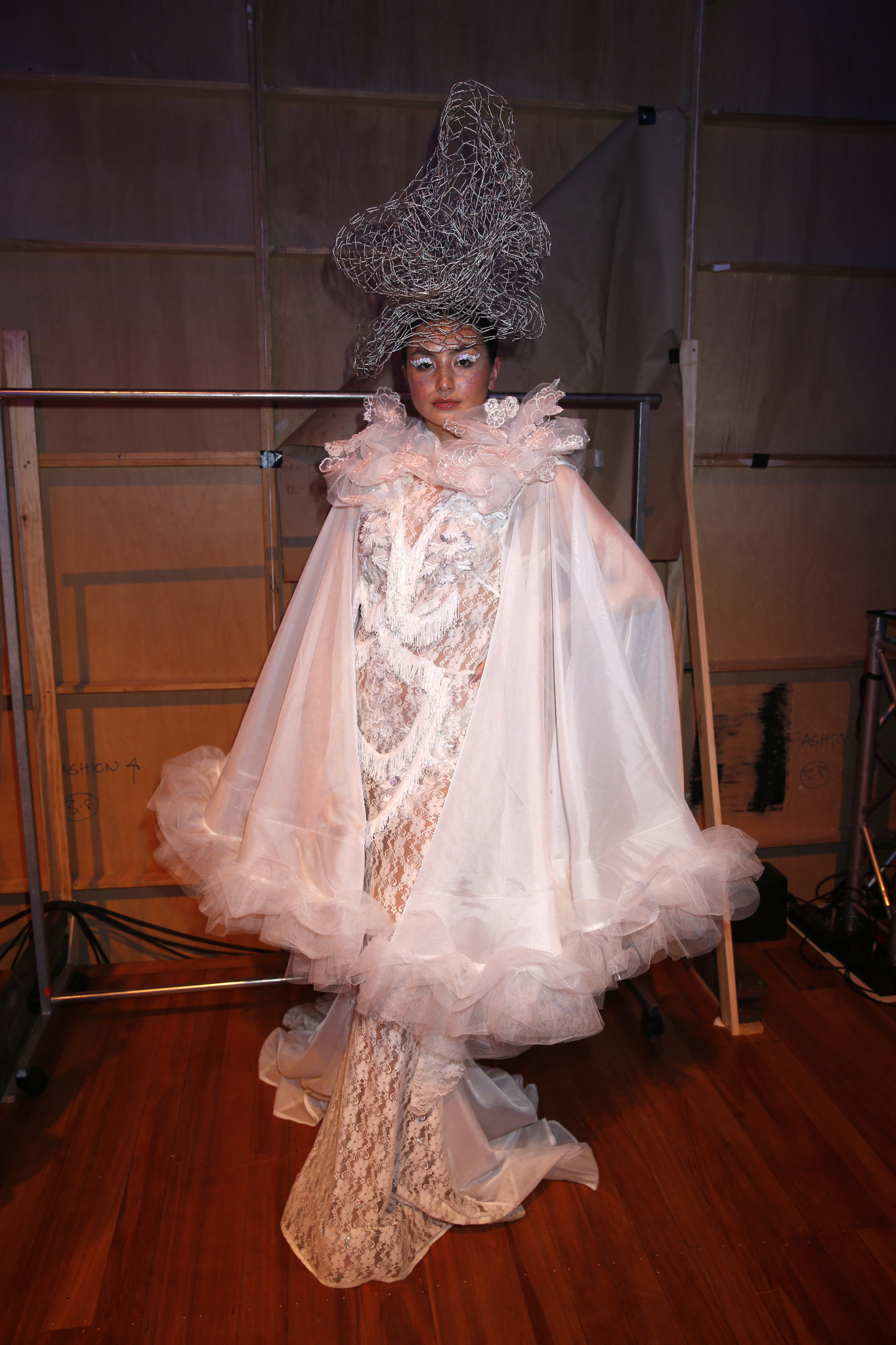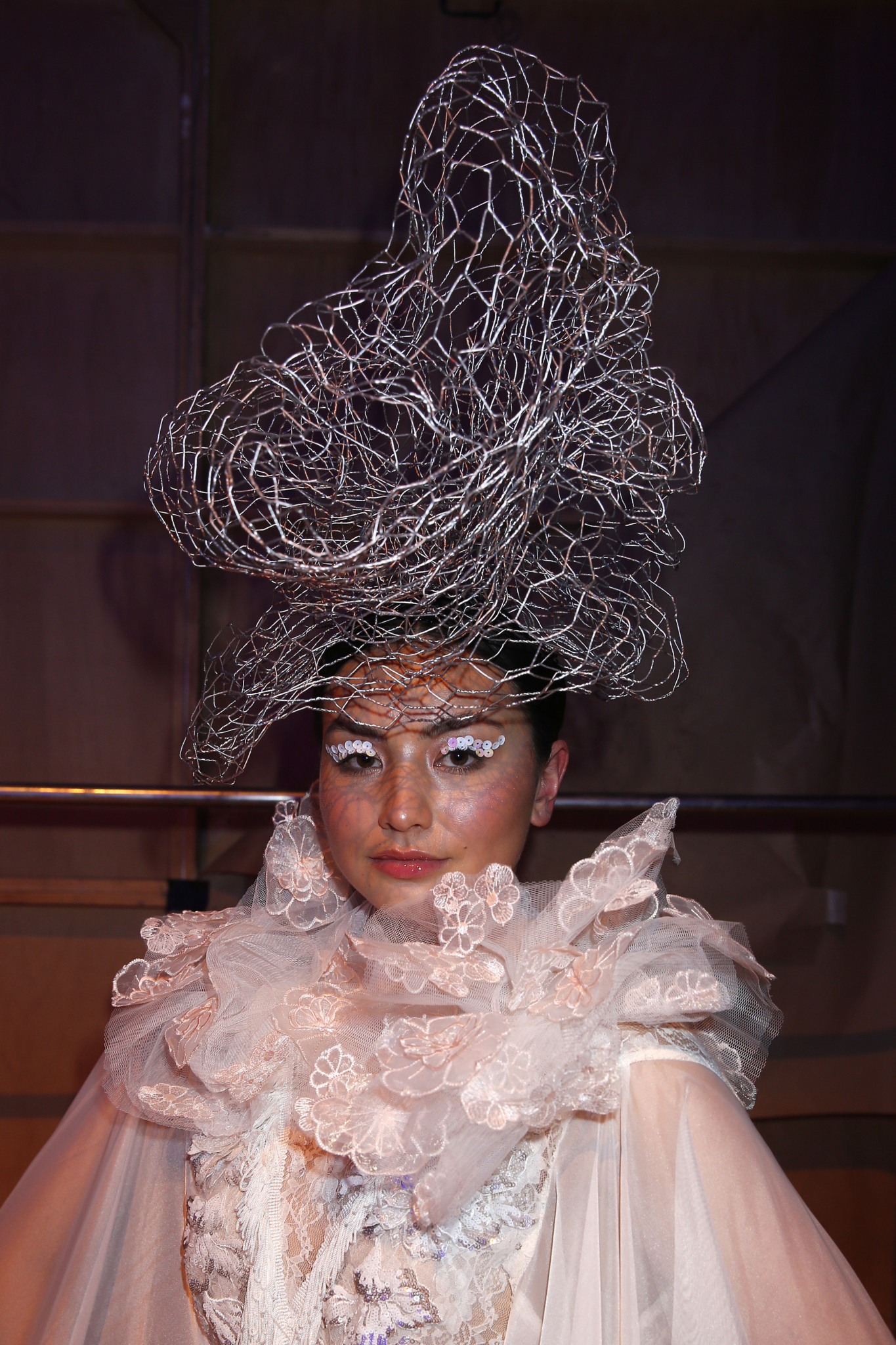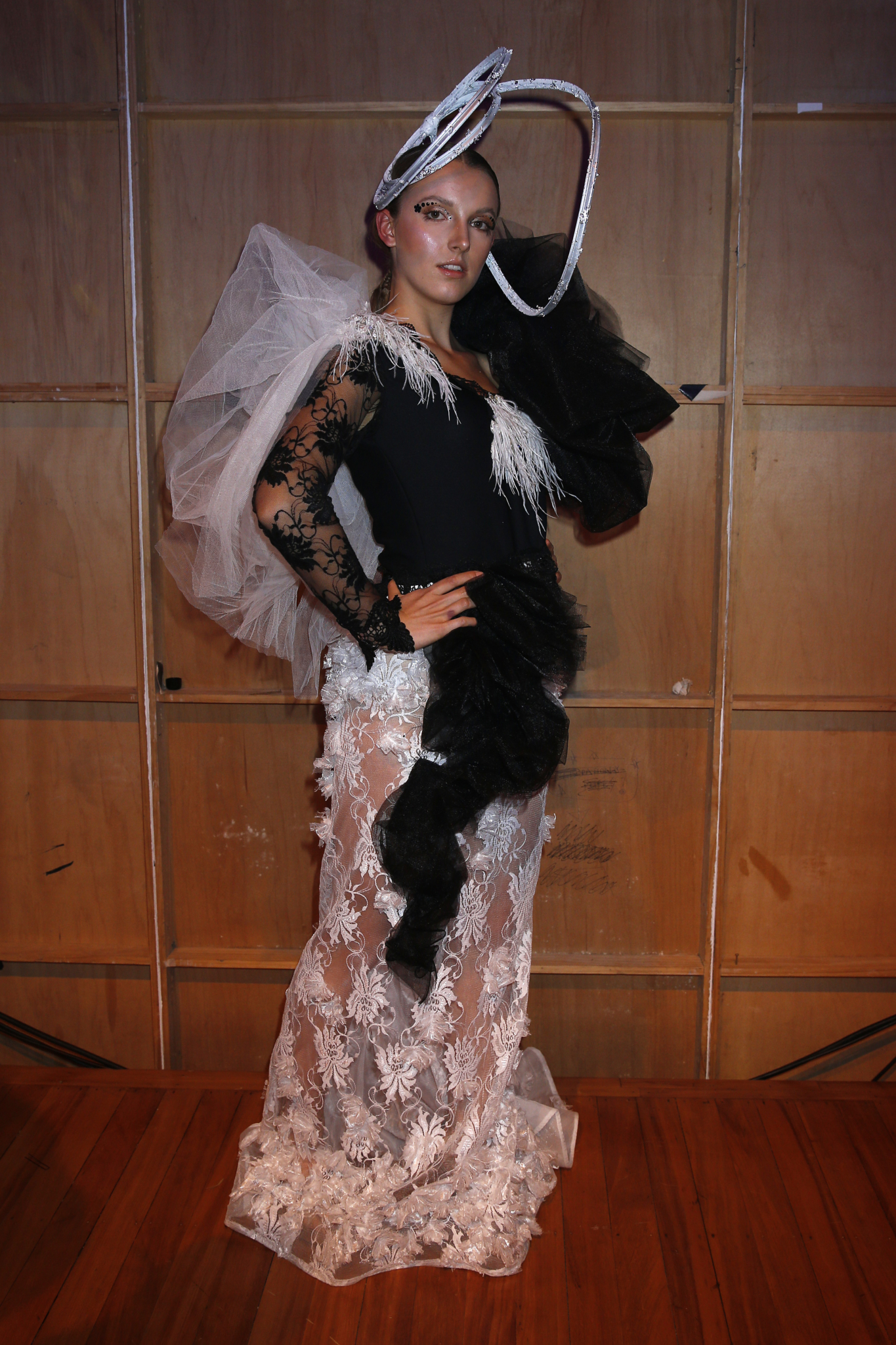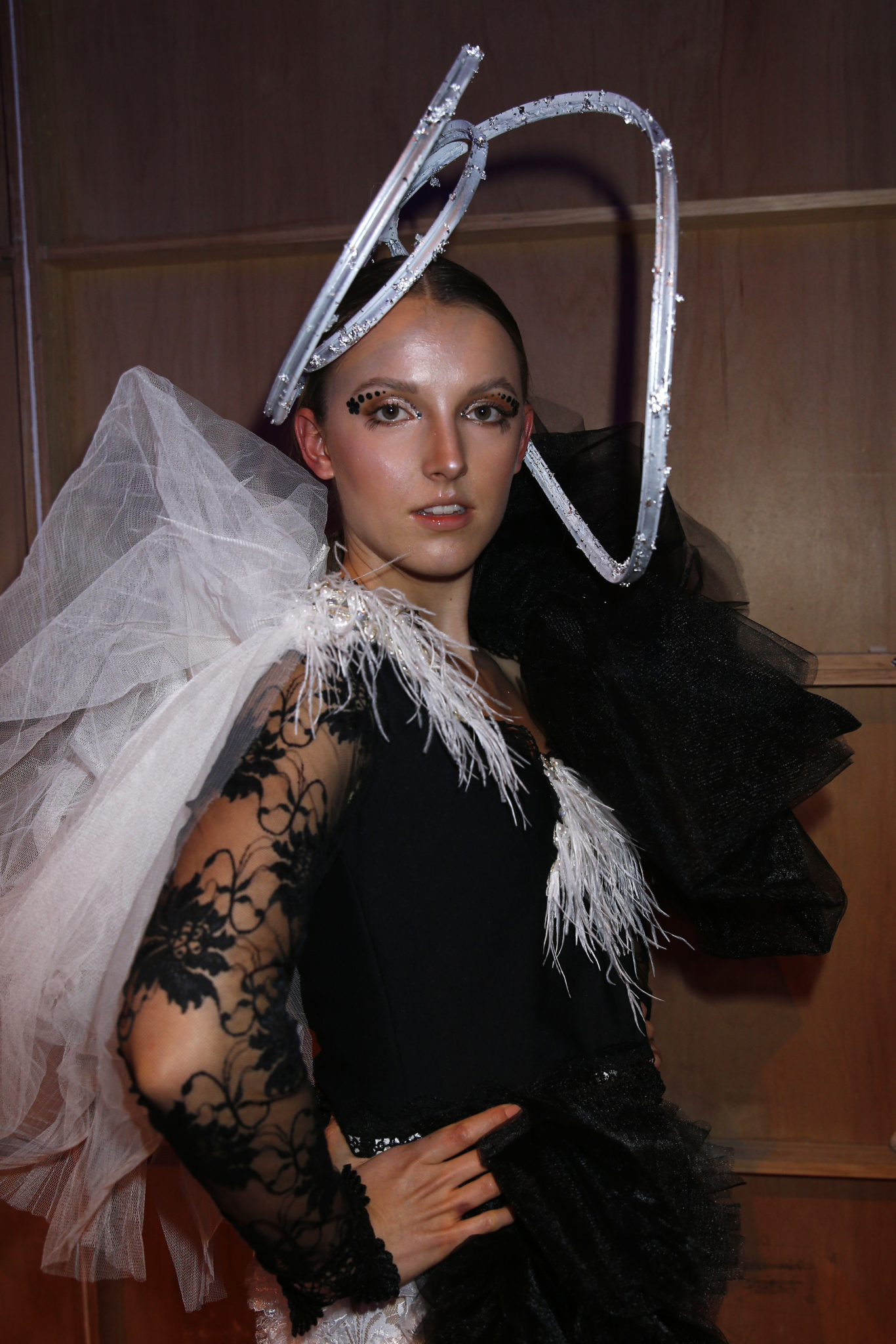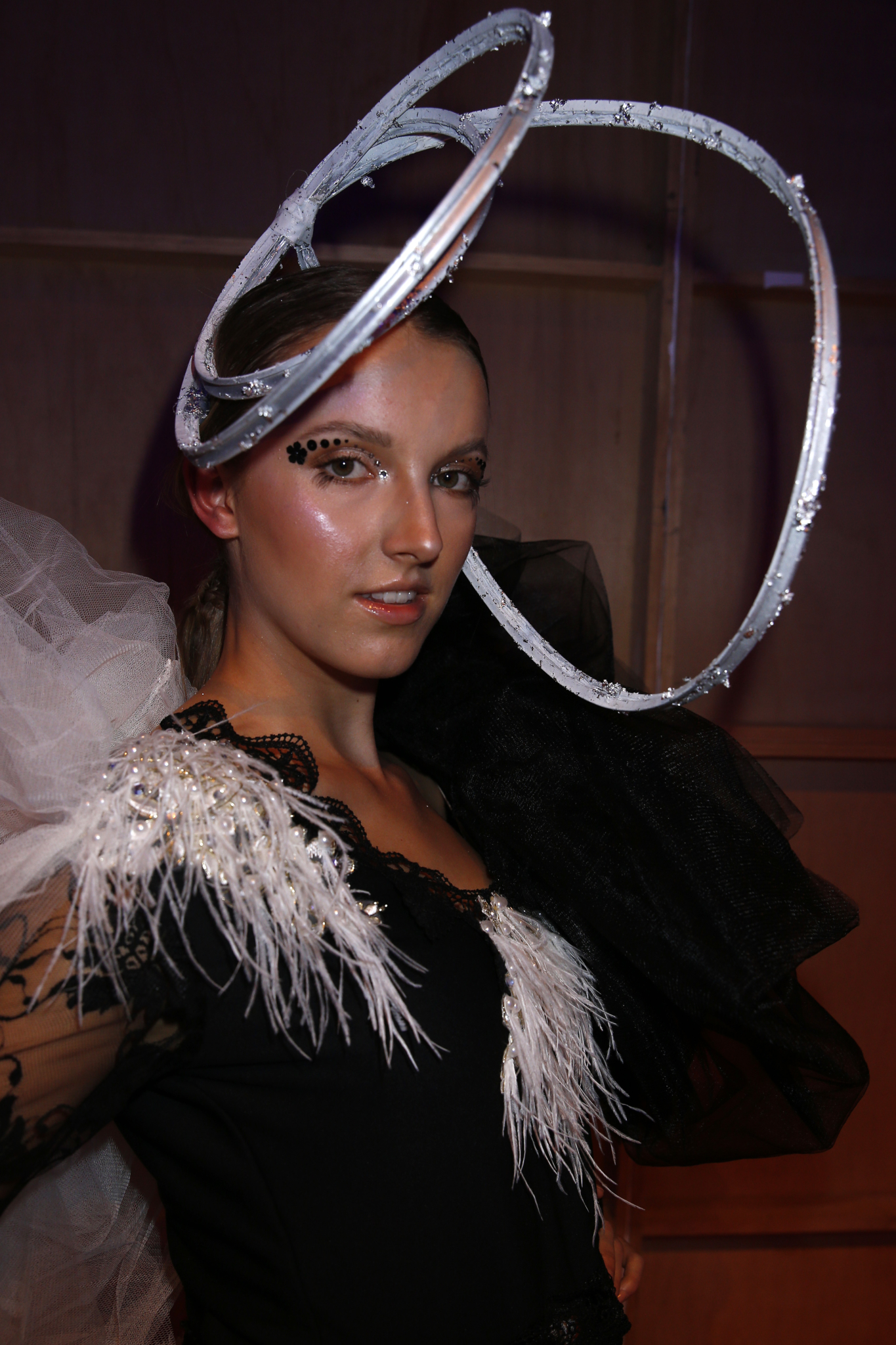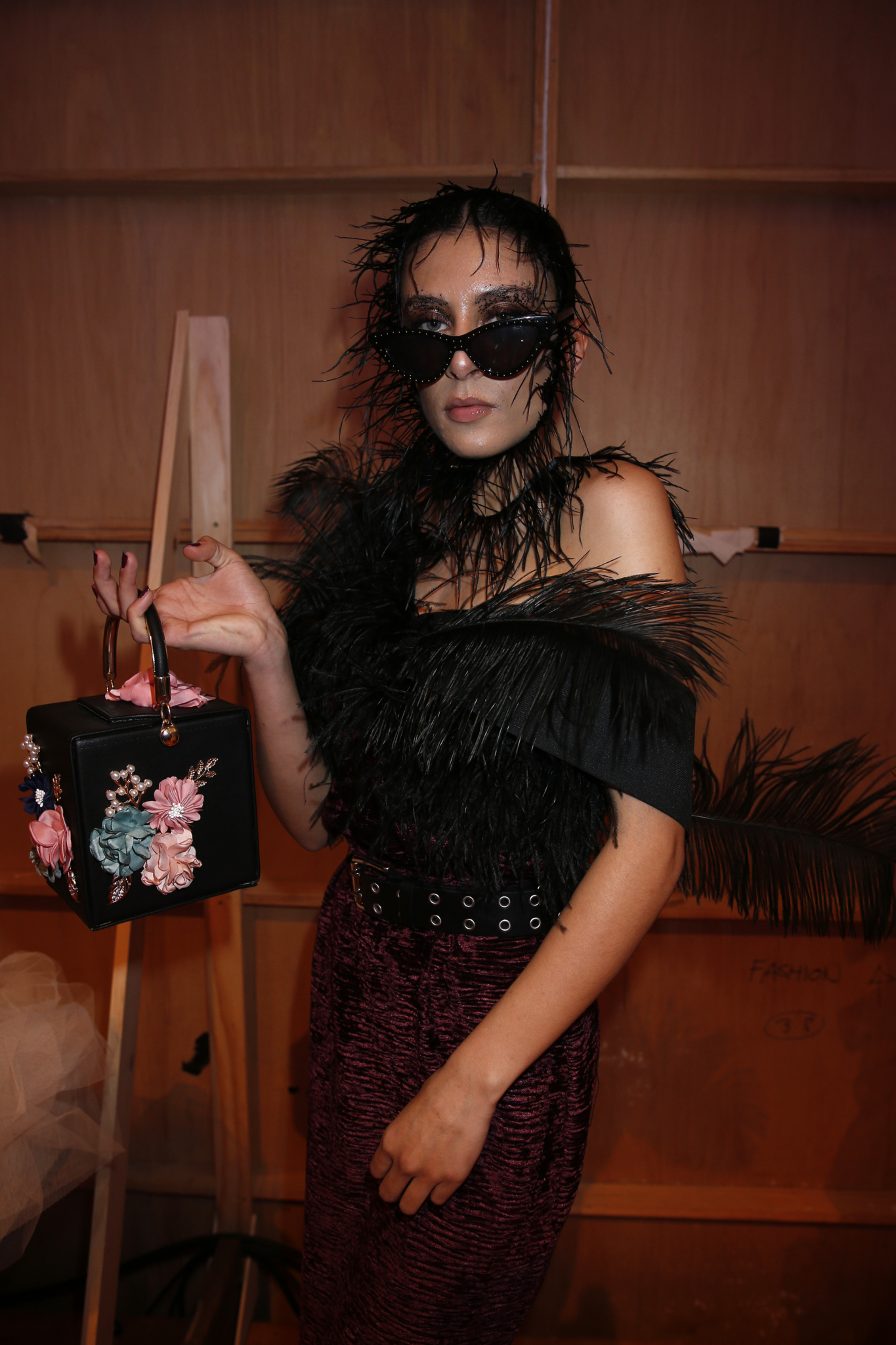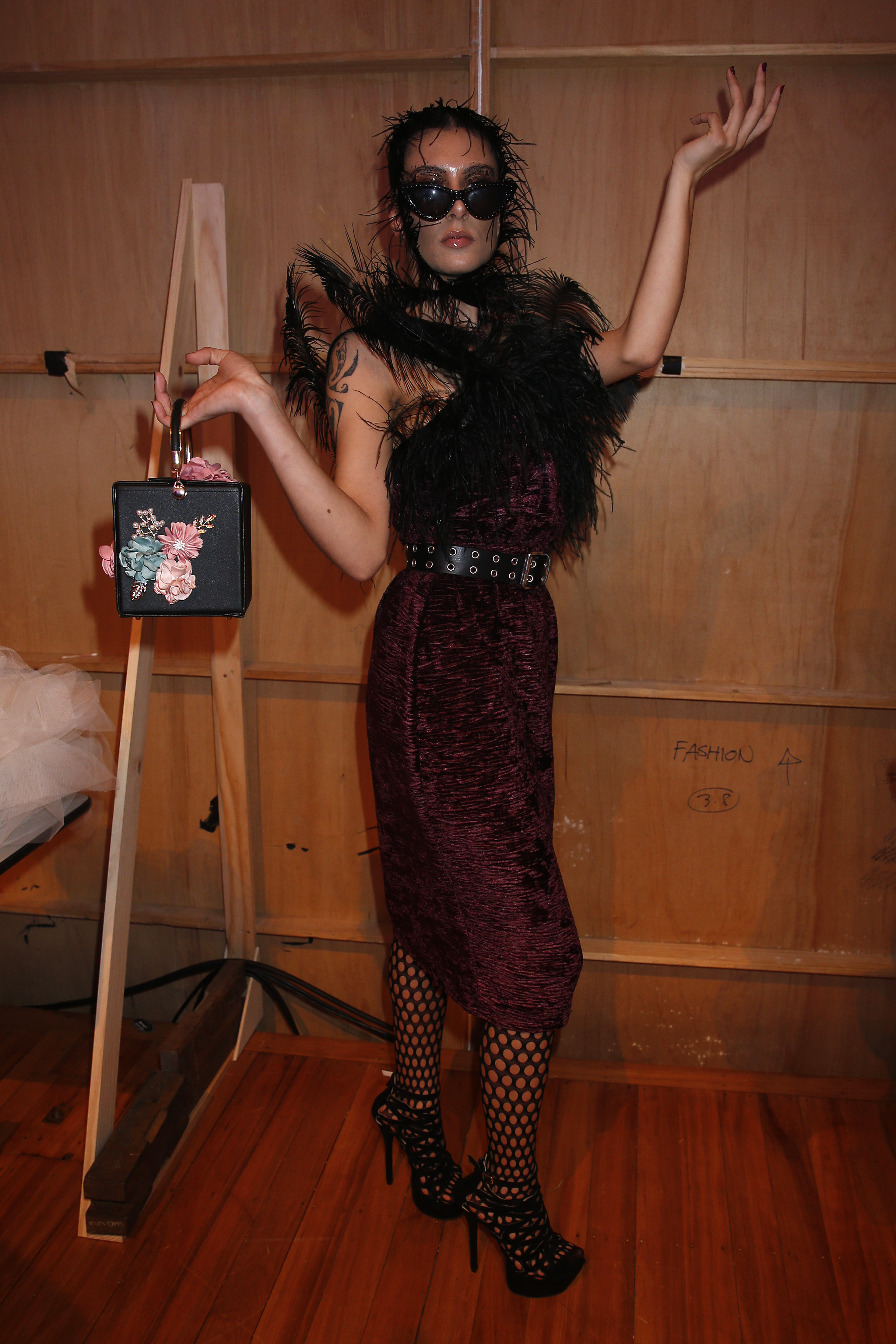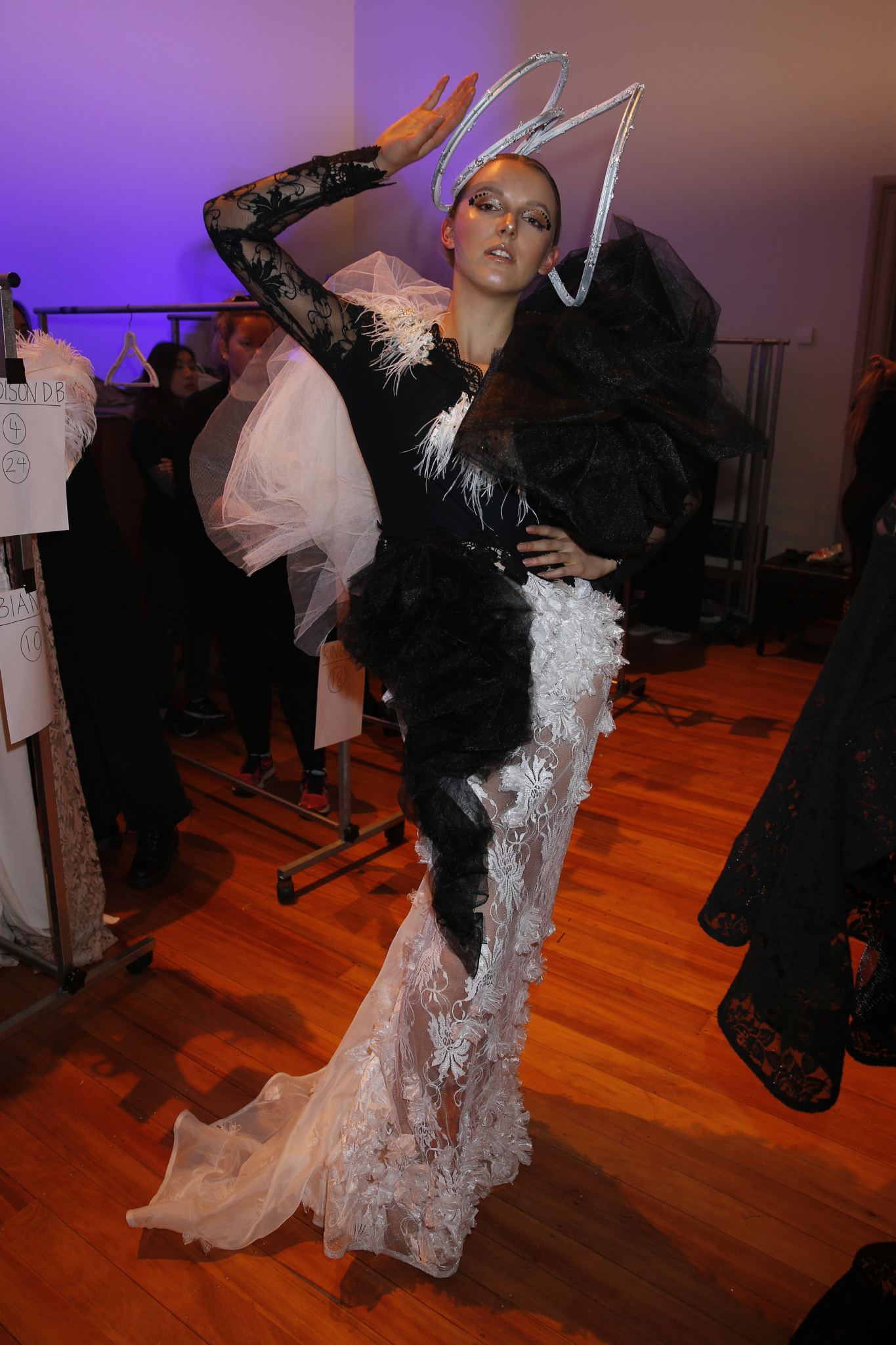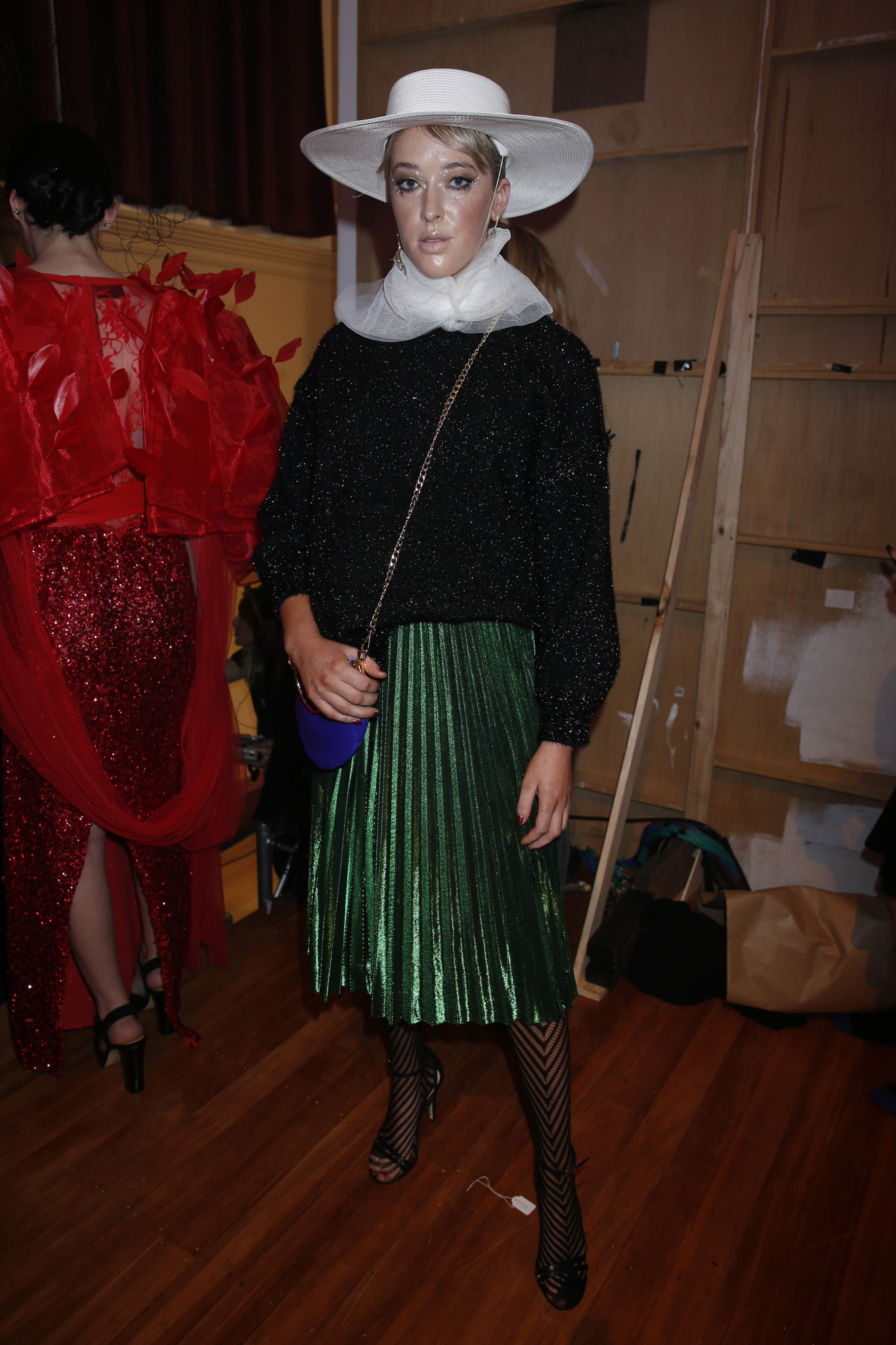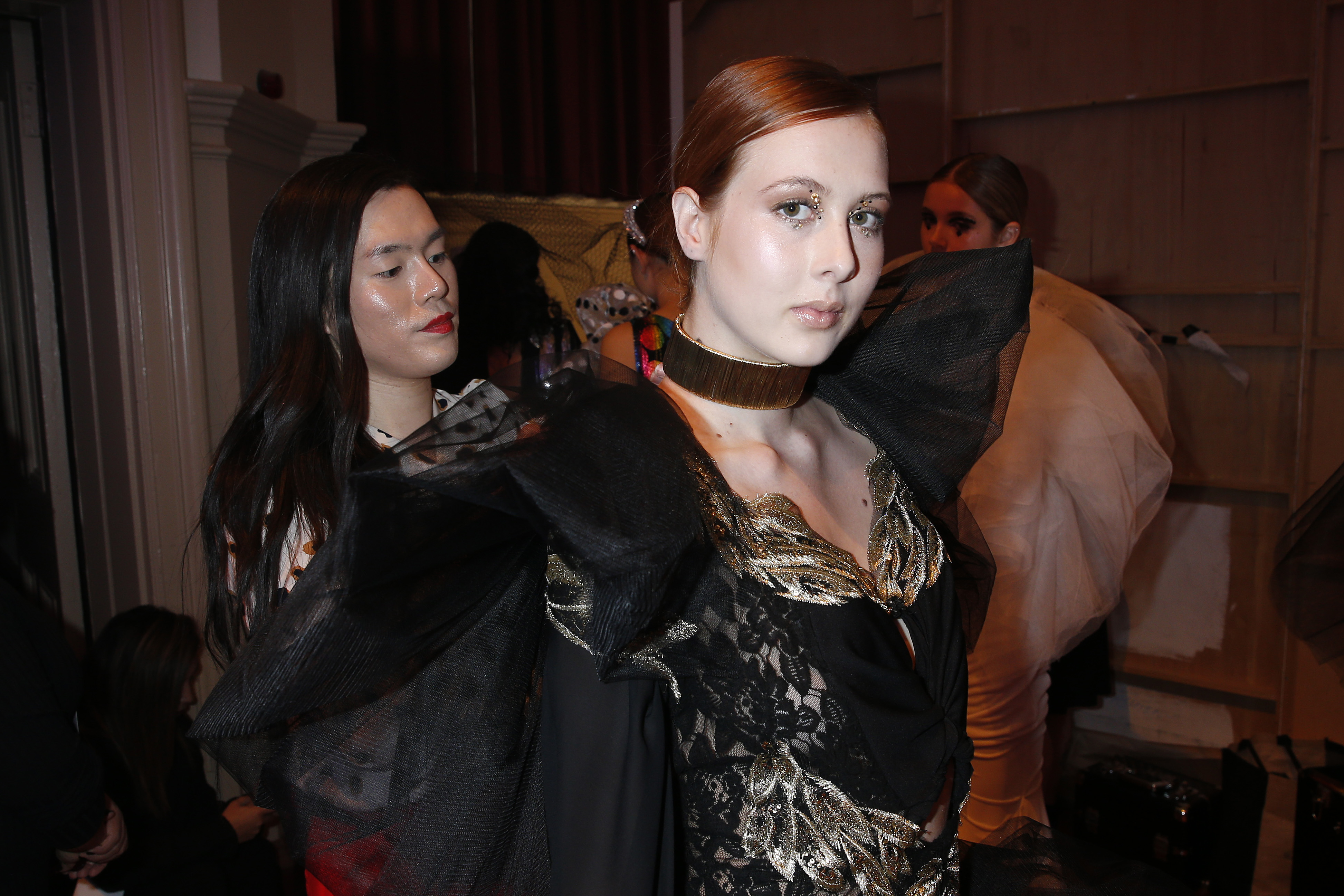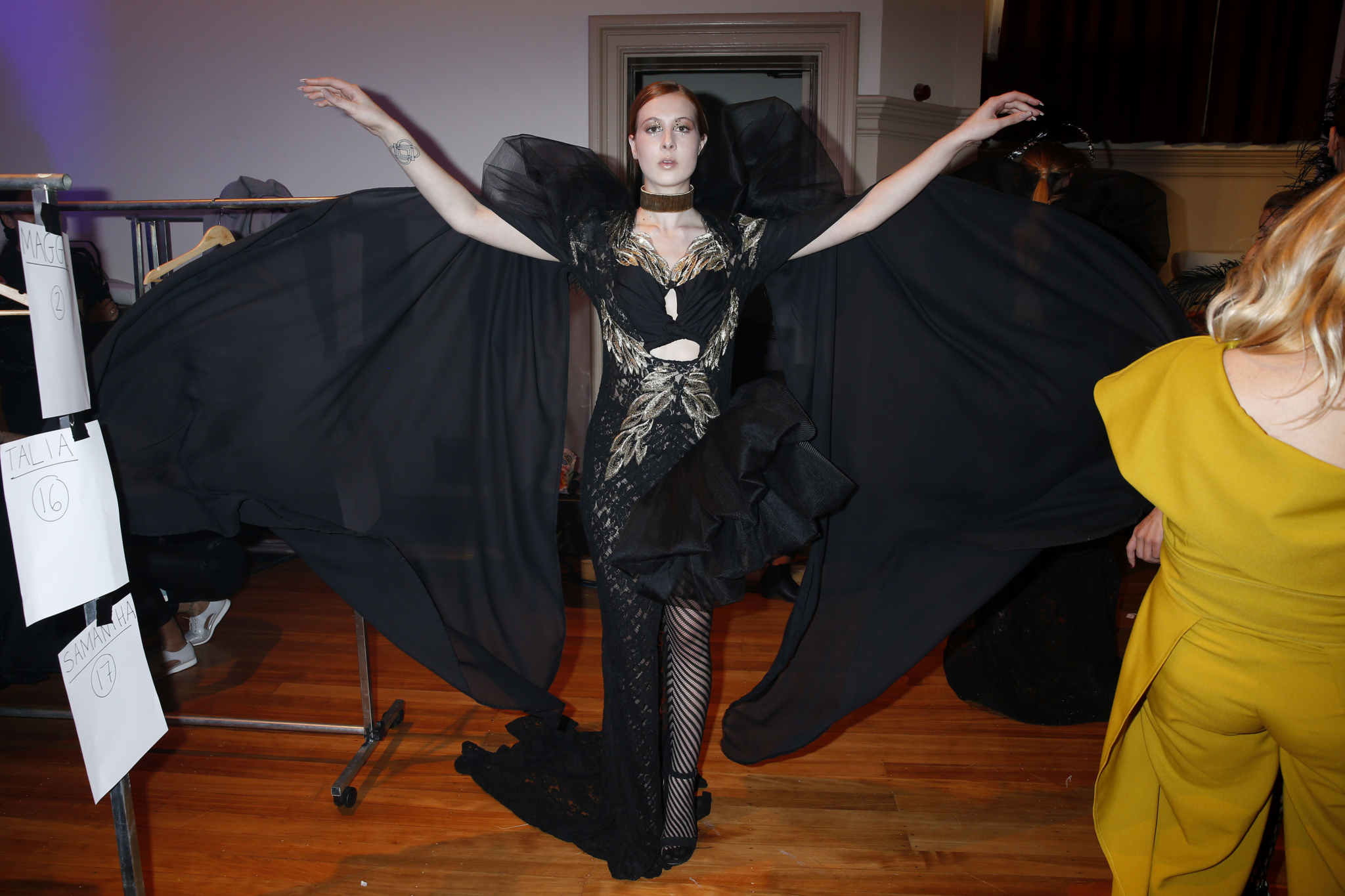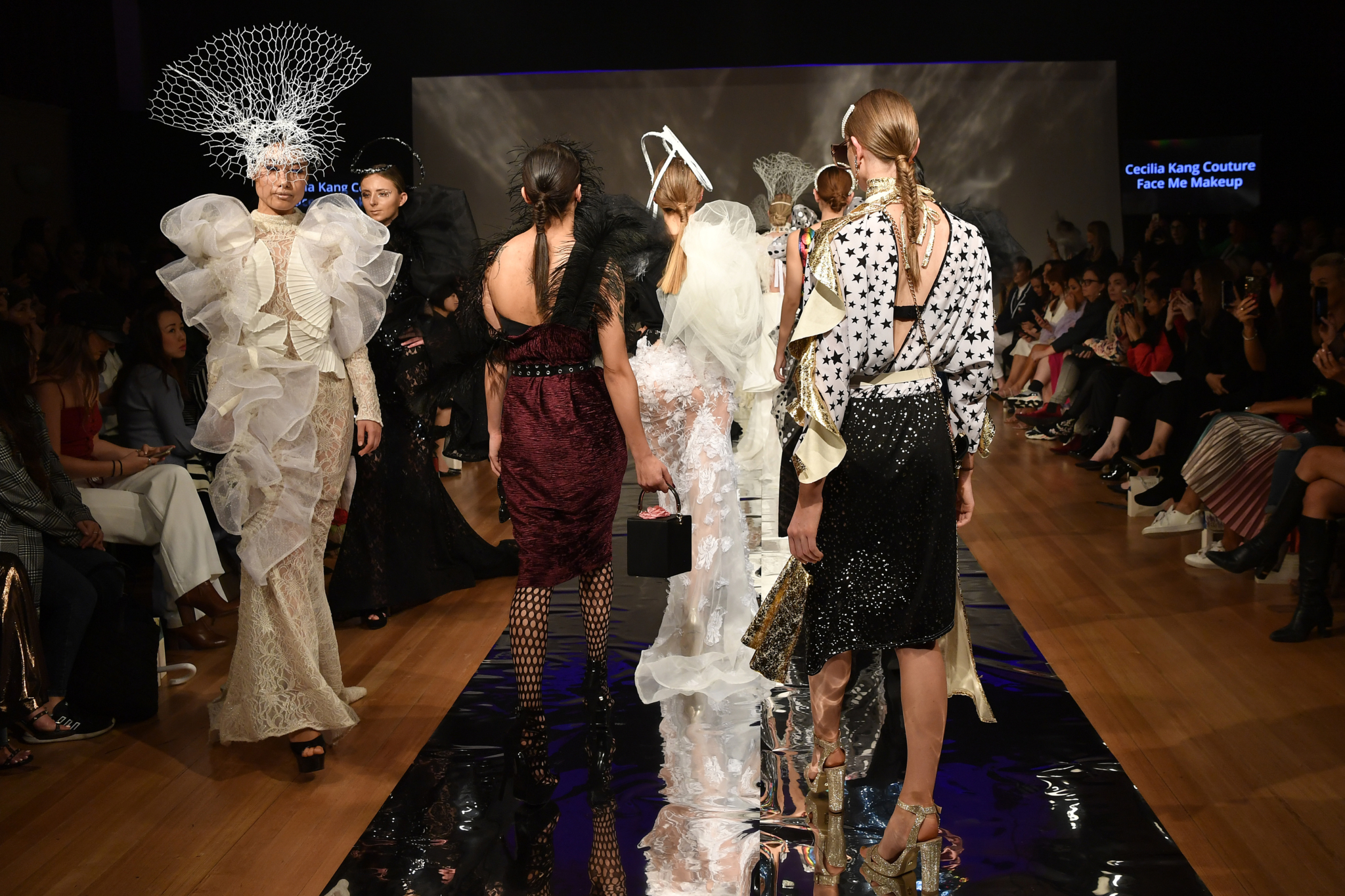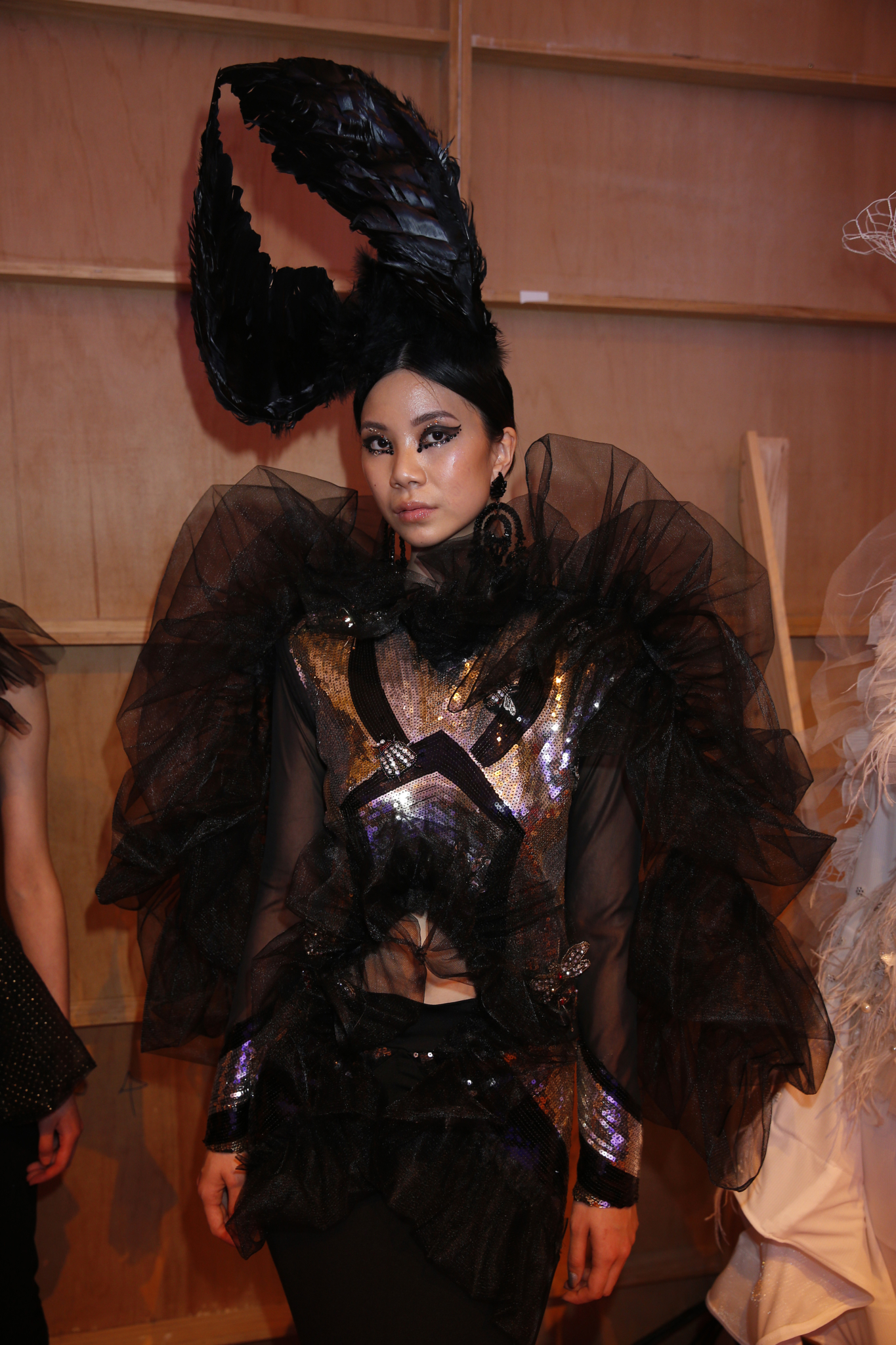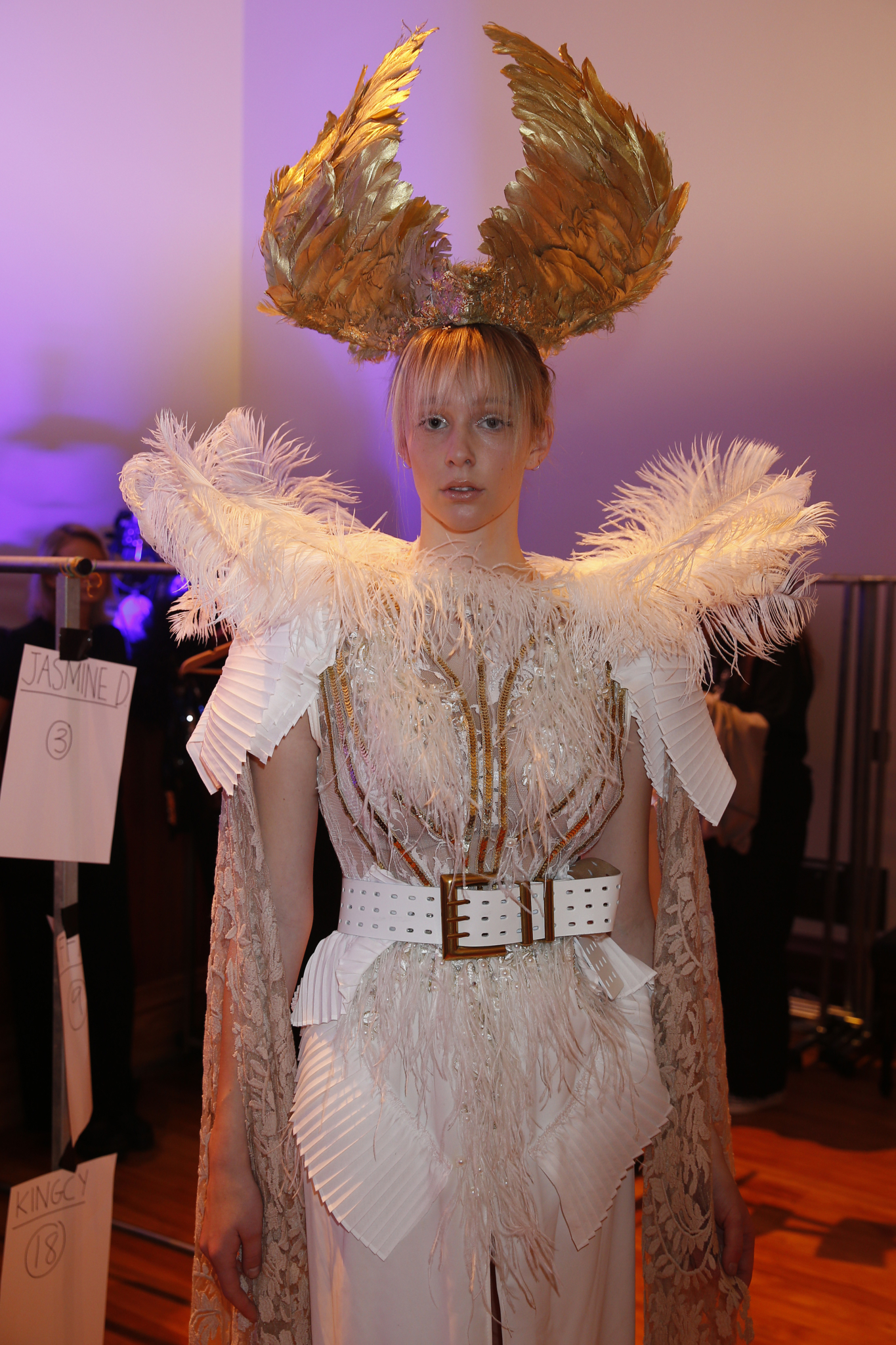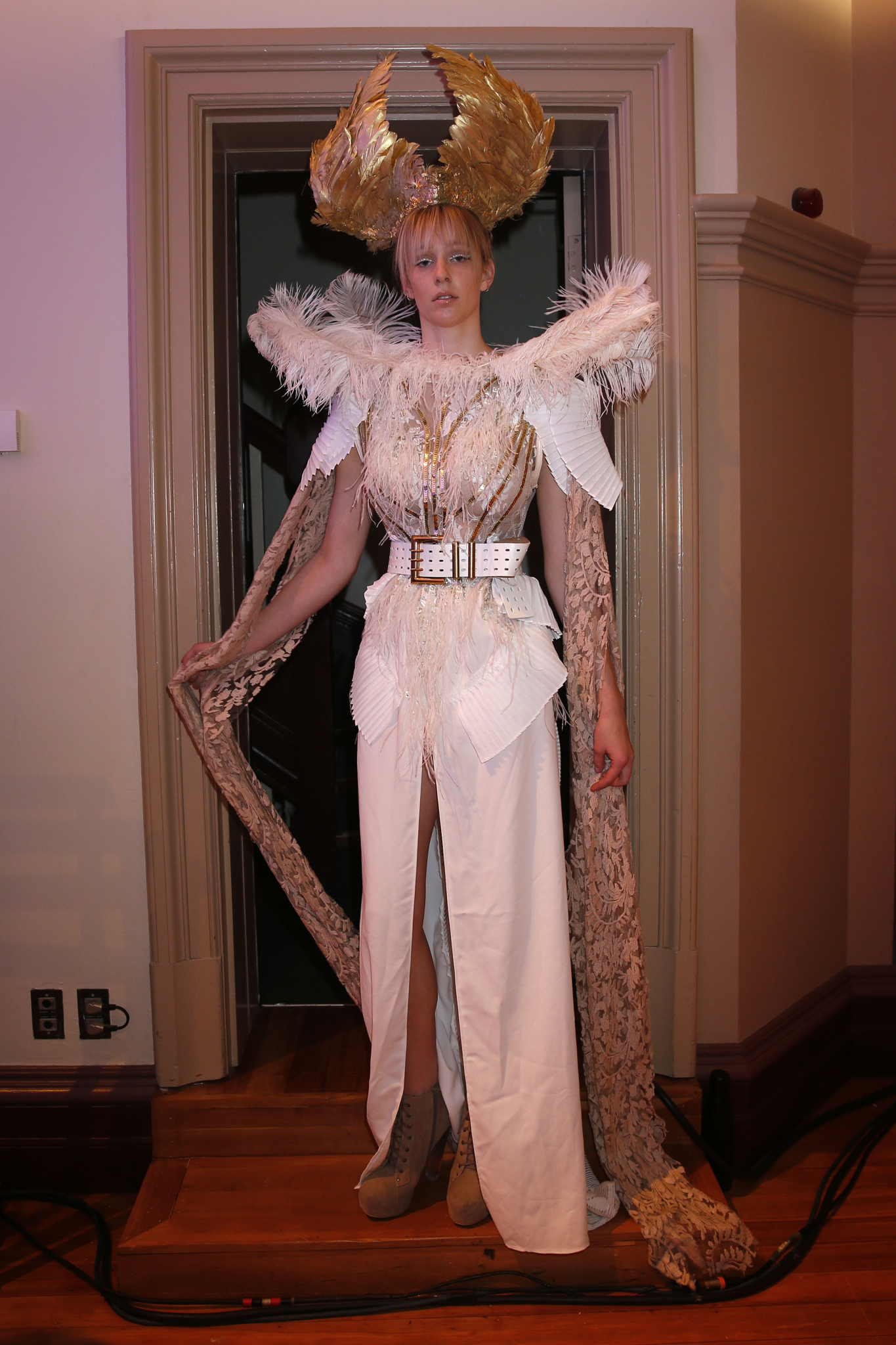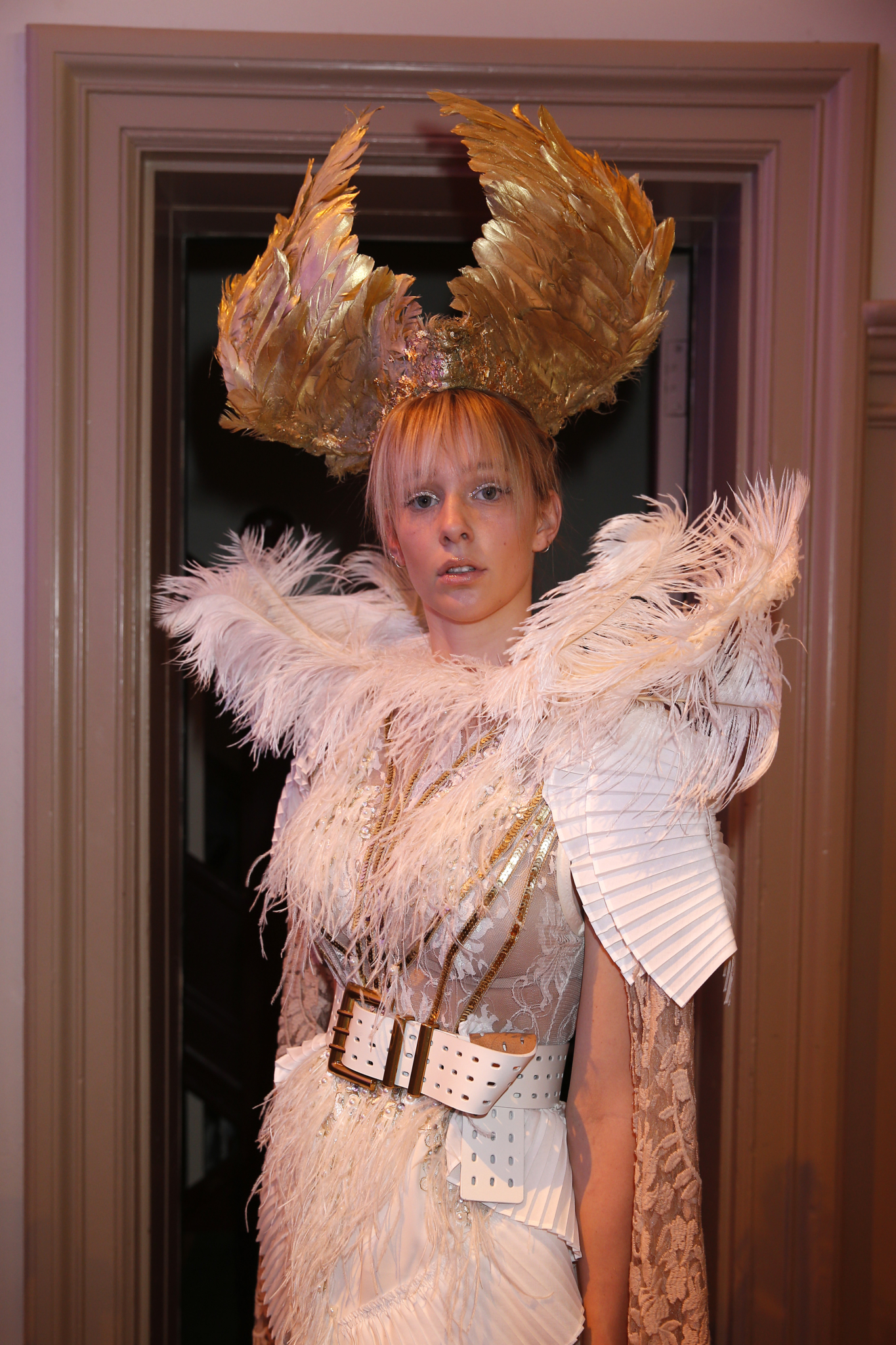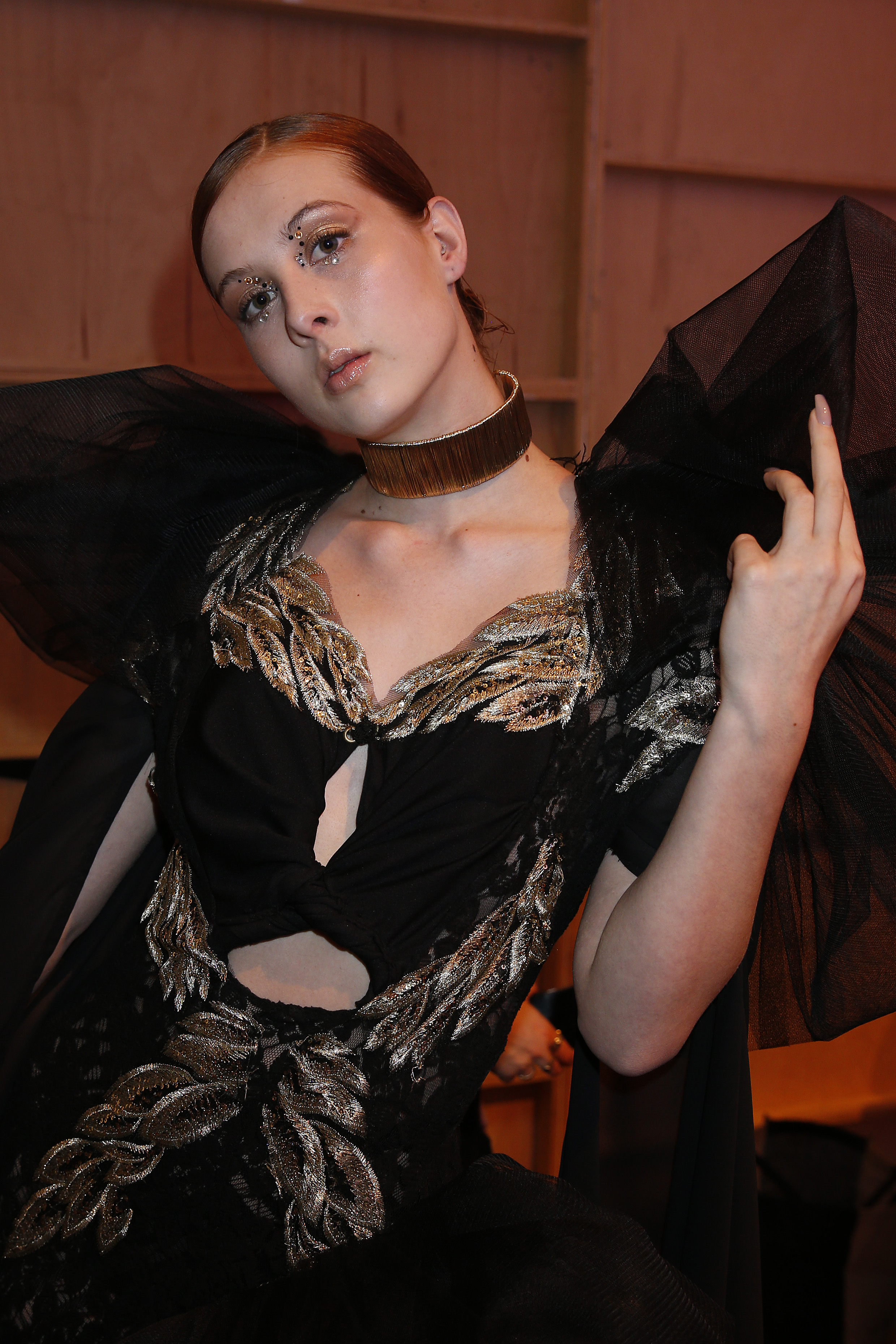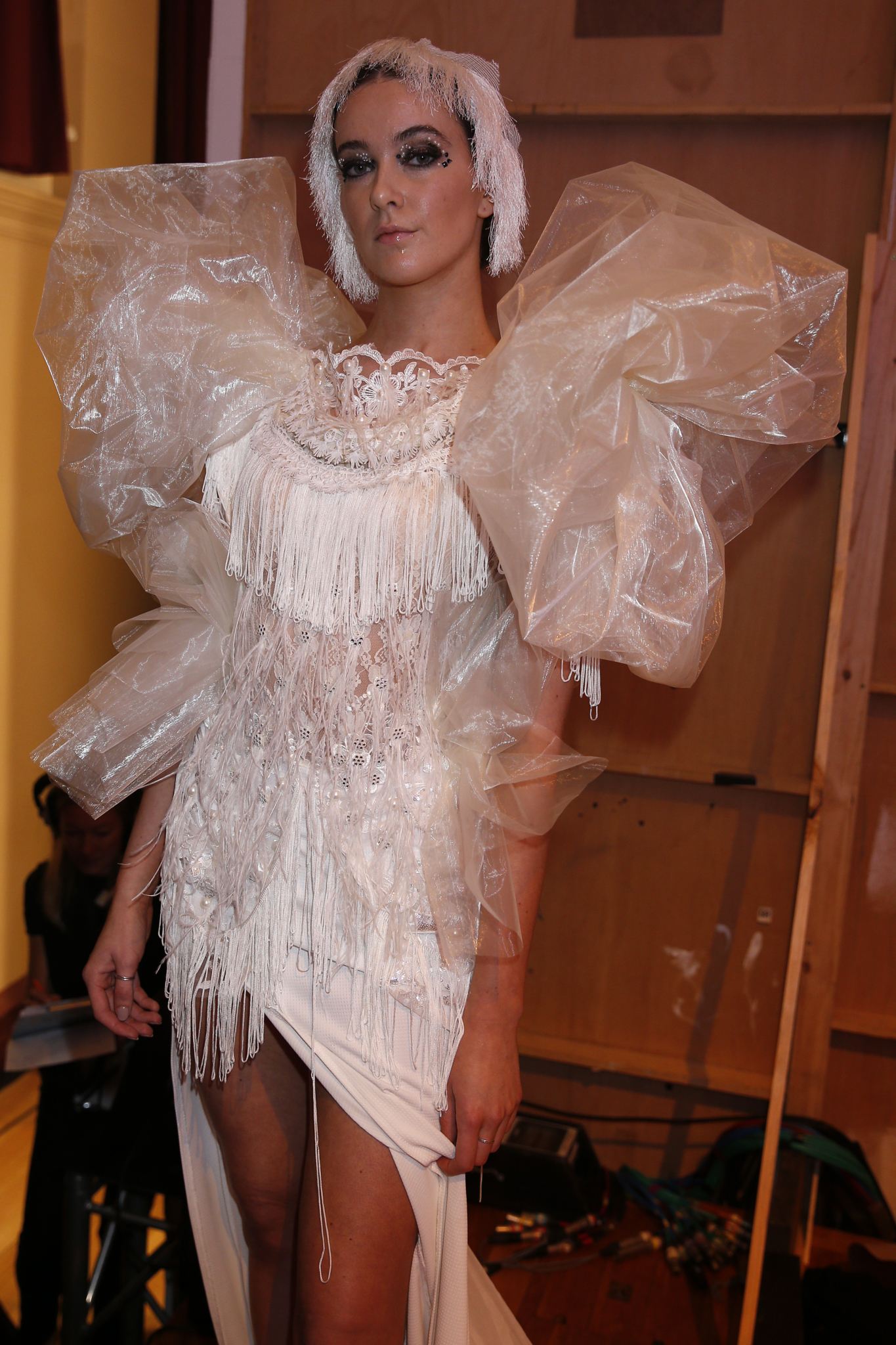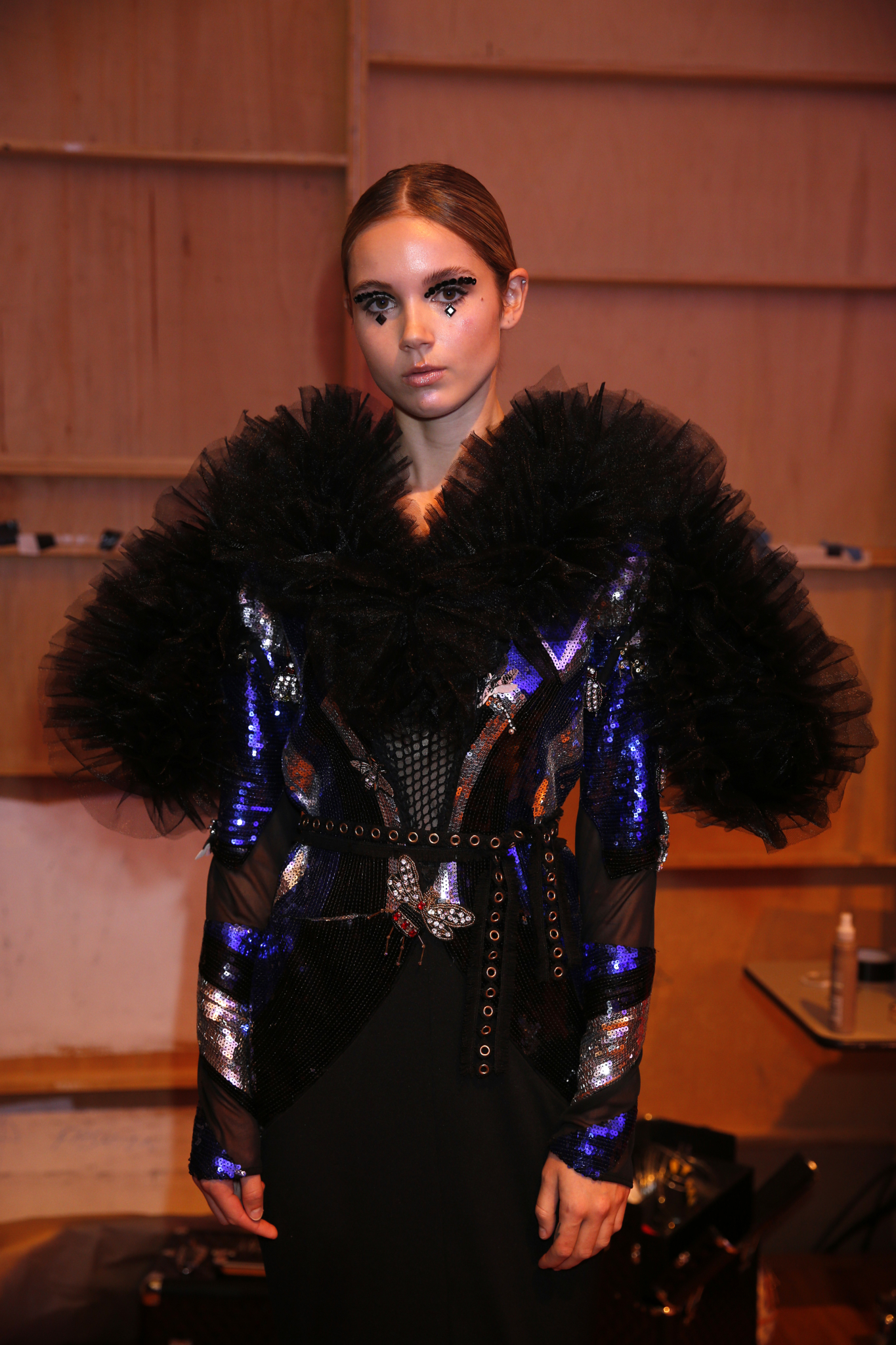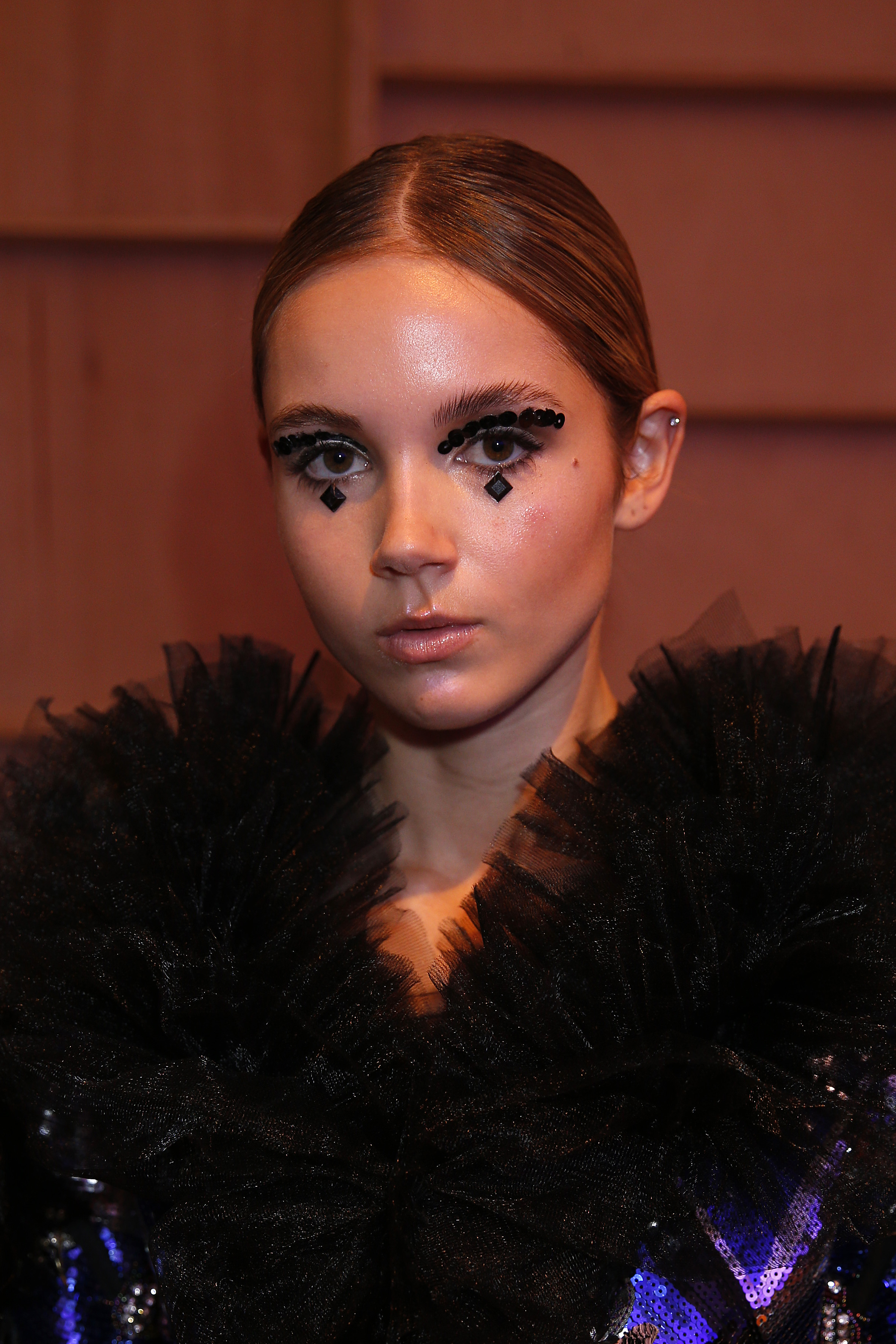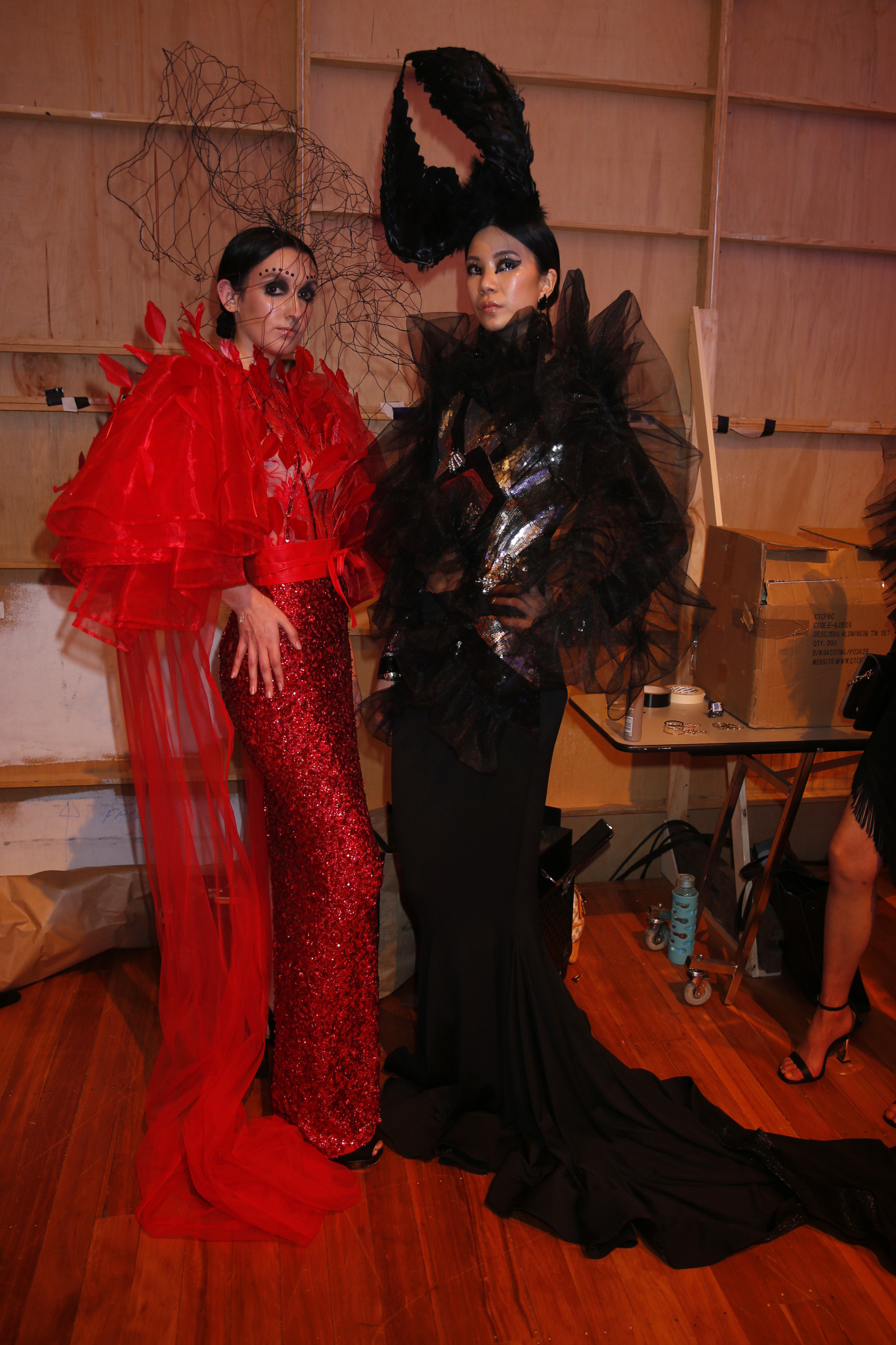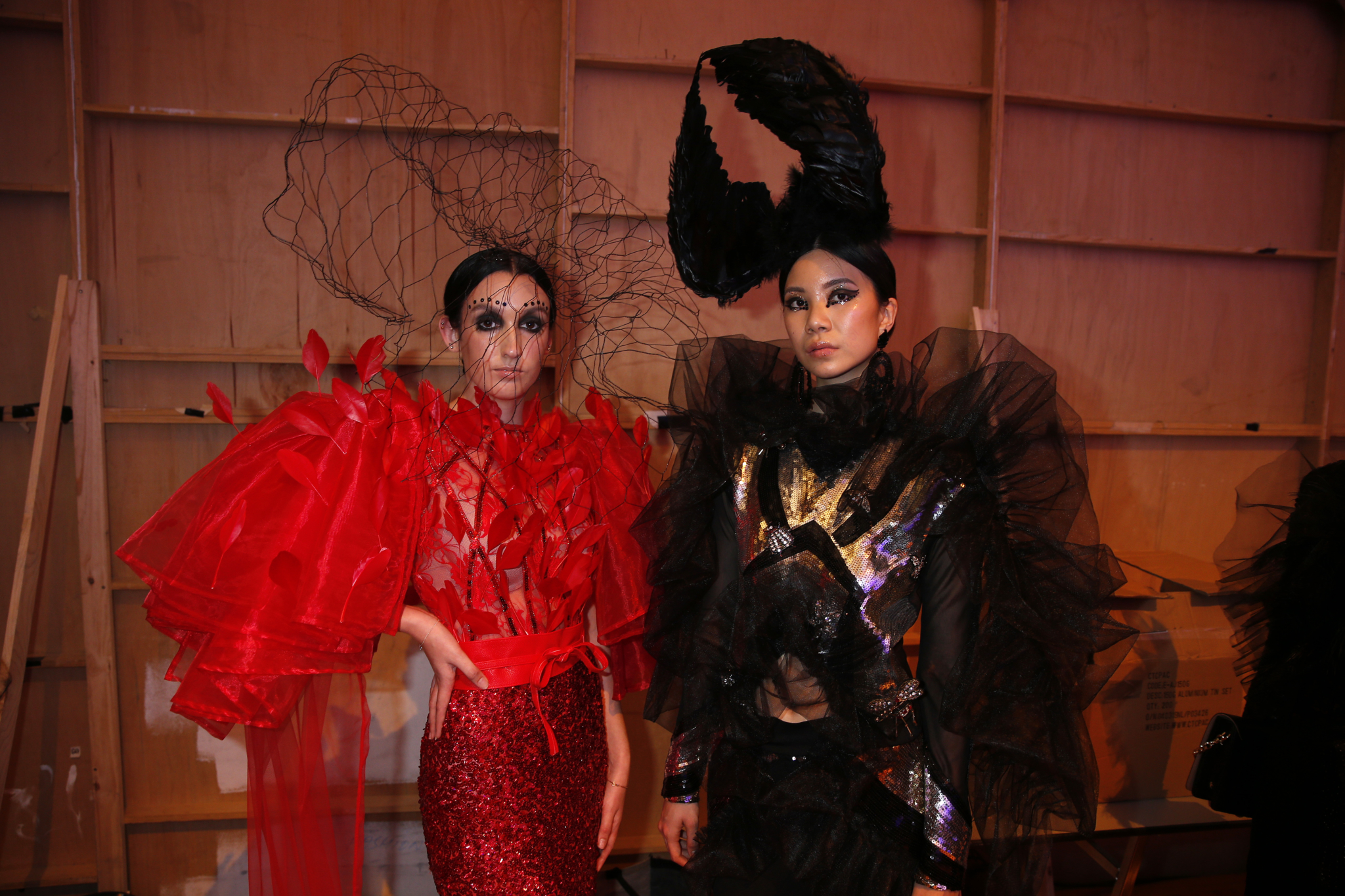 More news from New Zealand Fashion Week 2019. More of the latest designer runway shows to check out. All images via the brand provided courtesy of Image.net