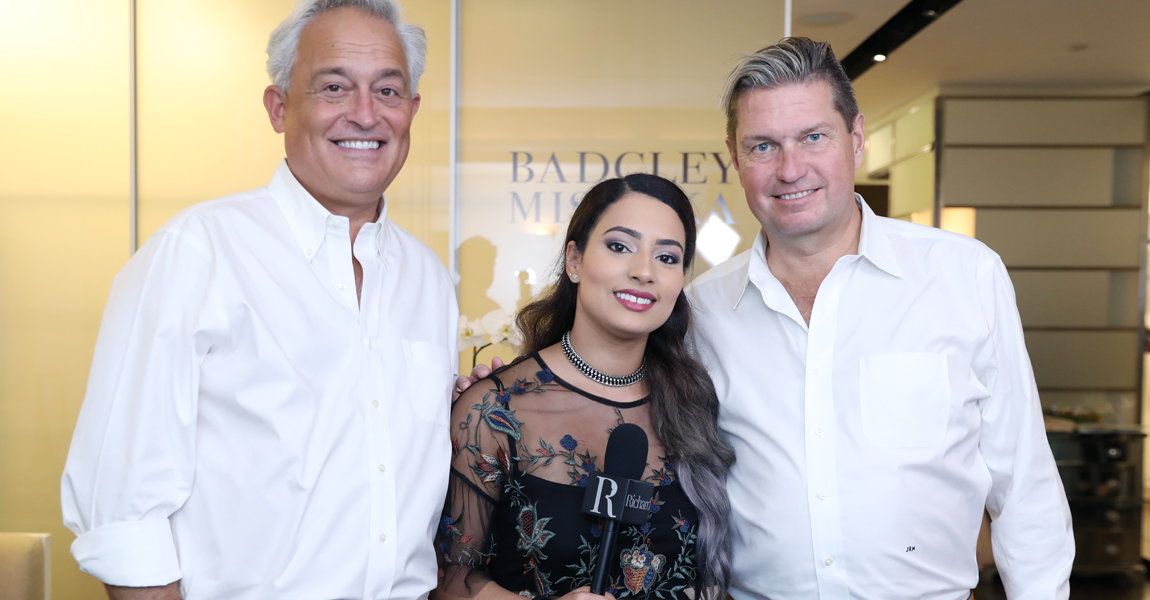 Mark Badgley and James Mischka Dish On Badgley Mischka's New Bridal Line – Exclusive
Richard Magazine interviewed bridal designers Mark Badgley and James Mischka of Badgley Mischka at New York Bridal Fashion Week. We talked all about the stunning designs from their 2018 Spring Bridal Collection.
Mark and James said their newest collection was inspired by destination weddings. James said,"We have a lot of friends this year who were going to destination weddings, so we were inspired by all of their far-flung destinations."
"James and I actually just got back from the Amalfi coast, Positano and Capri yesterday and we're already imagining our girlfriends getting married in these destination gowns," Mark added. "They're very formal, with very beautiful embroideries and beading and that's what our girls come to us for. But at the same time there's an ease to the silhouettes and a lot of diaphanous flow, so you can totally picture these girls walking around the islands just looking so glamorous."
The Badgley Mischka bride is both glamorous and sexy this season. The designers' mantra is to add a little thread of glamour into everything they do. However, the transparency and lightness is the big difference for this season compared to last season. Fishtail and mermaid gowns take charge – easy silhouettes with very lightweight fabrics. "Without the dresses looking overtly sexy, I think there's a lot of transparency and a lot of skin in the dresses that's done in a tasteful way," they shared.
Mark and James transitioned from couture to bridal because they had so many women say they would love their couture gowns, but in white. The duo thought this was a good idea, but knew it would be difficult to take a gown and change the color without changing everything about the dress. Which lead to the realization – they had to start from scratch by introducing their own bridal collection.
As for their thoughts on accessorizing – they swear by keeping it simple. "Often times our dresses become the jewelry also." And as for what's next? You're going to have to watch our interview to find out.
View highlights from the 2018 Badgley Mischka Bridal Collection below.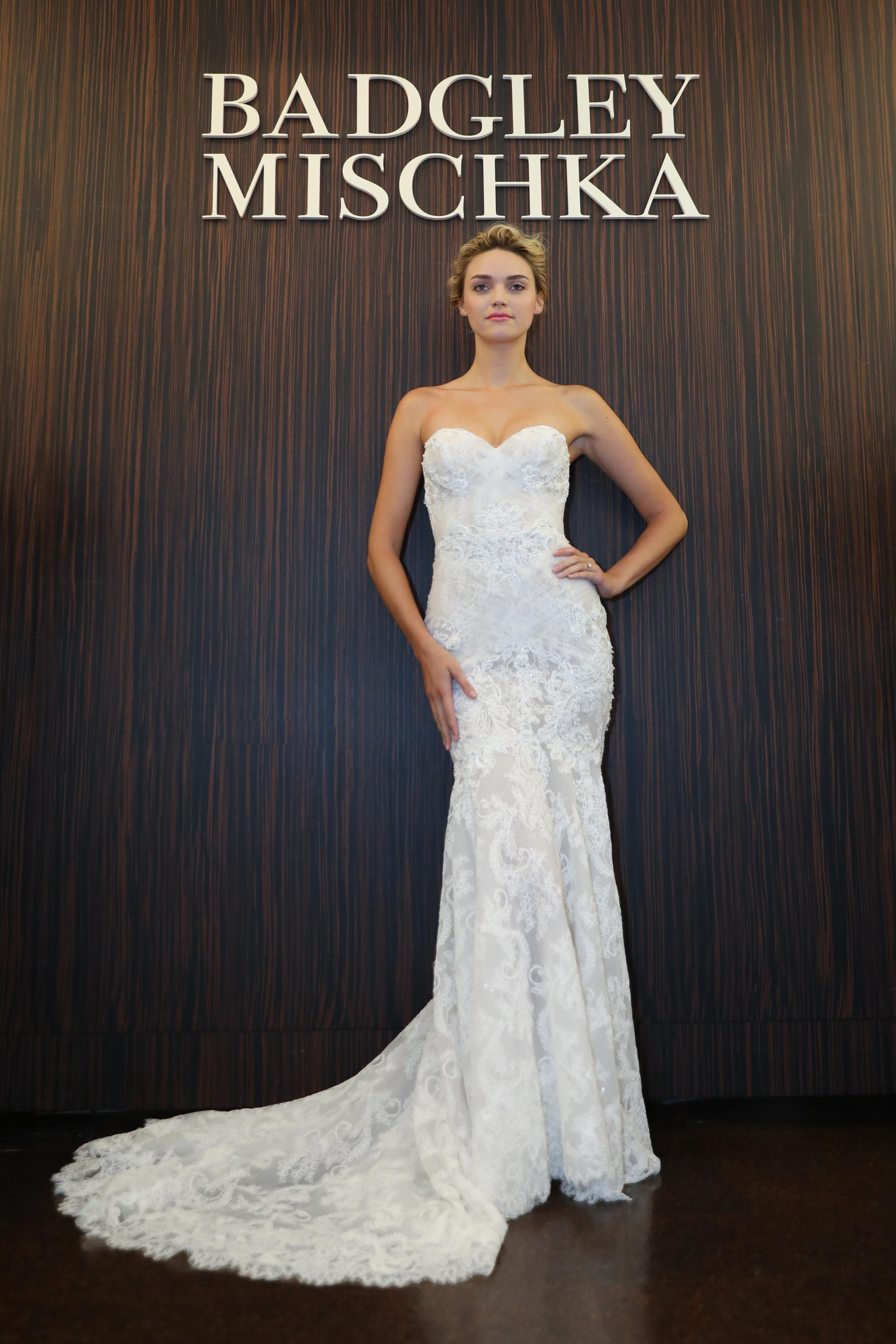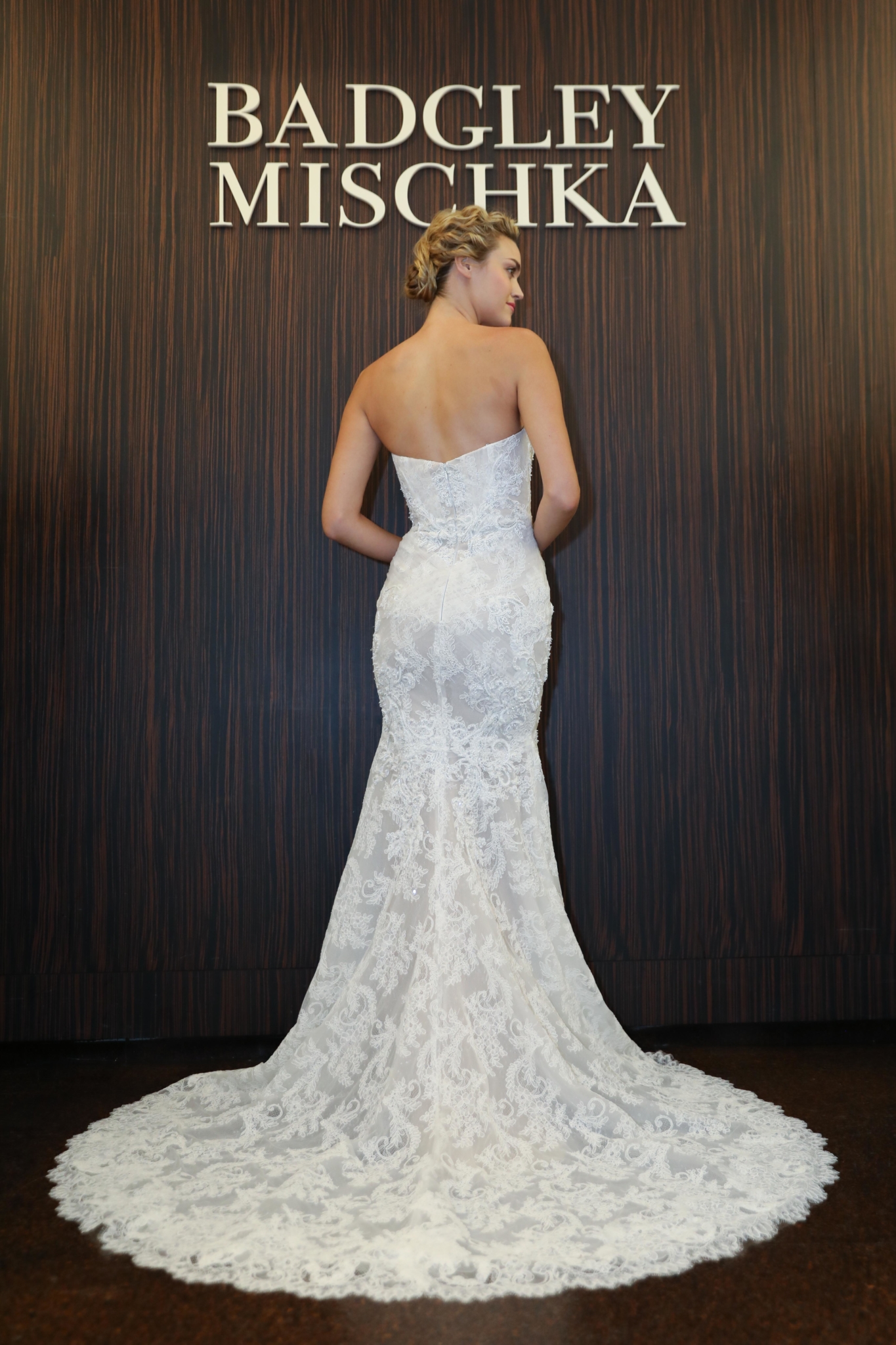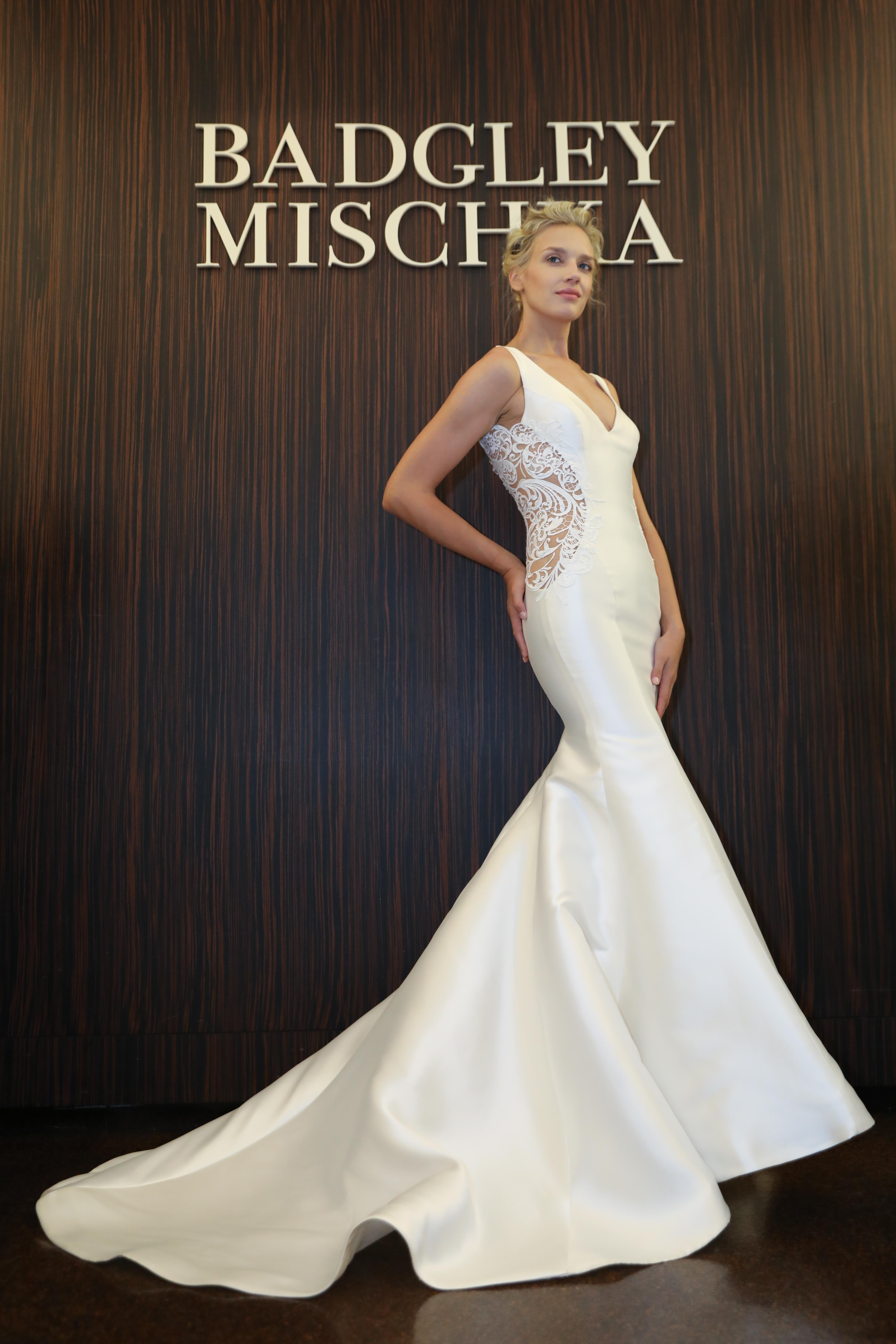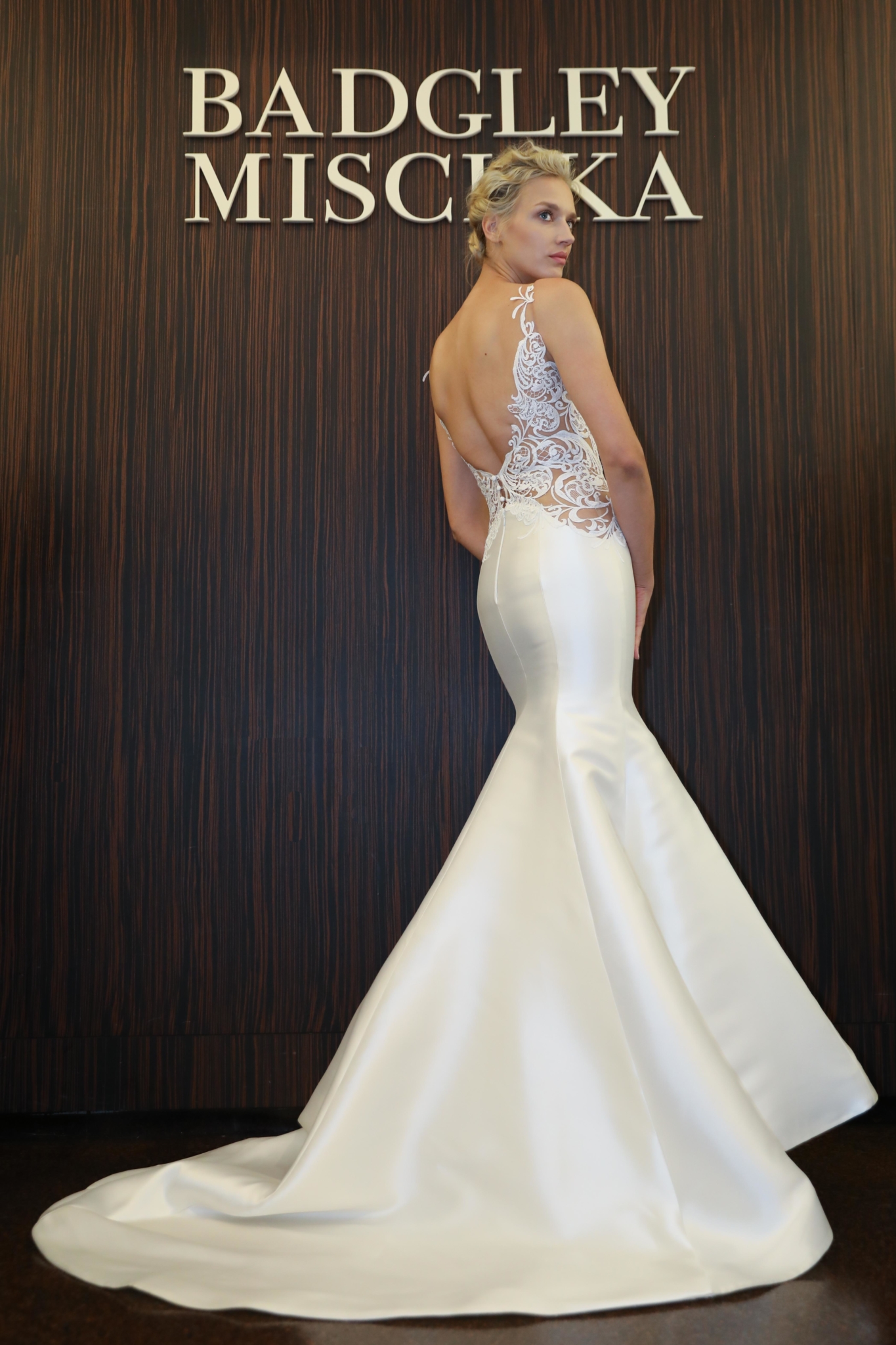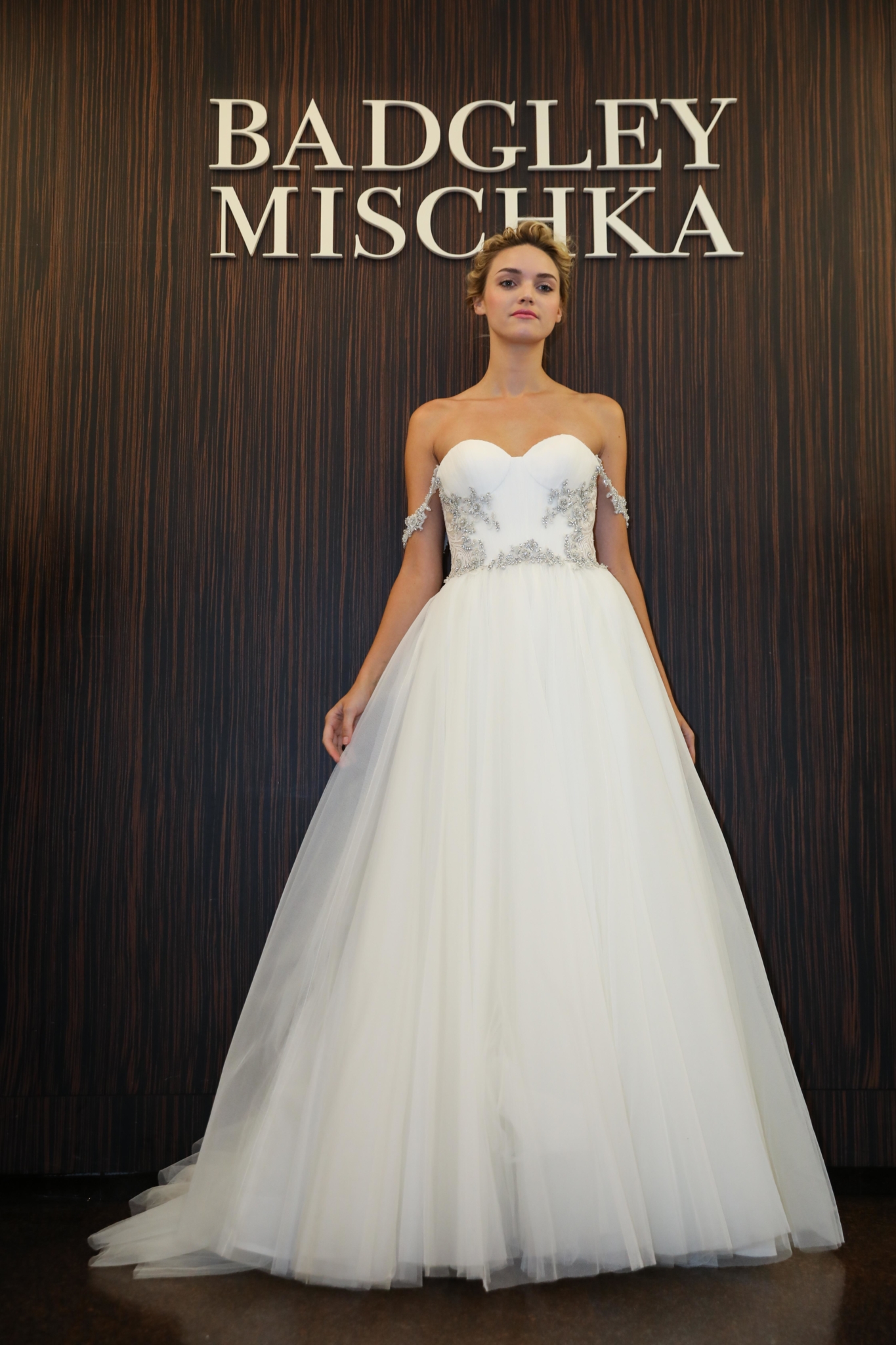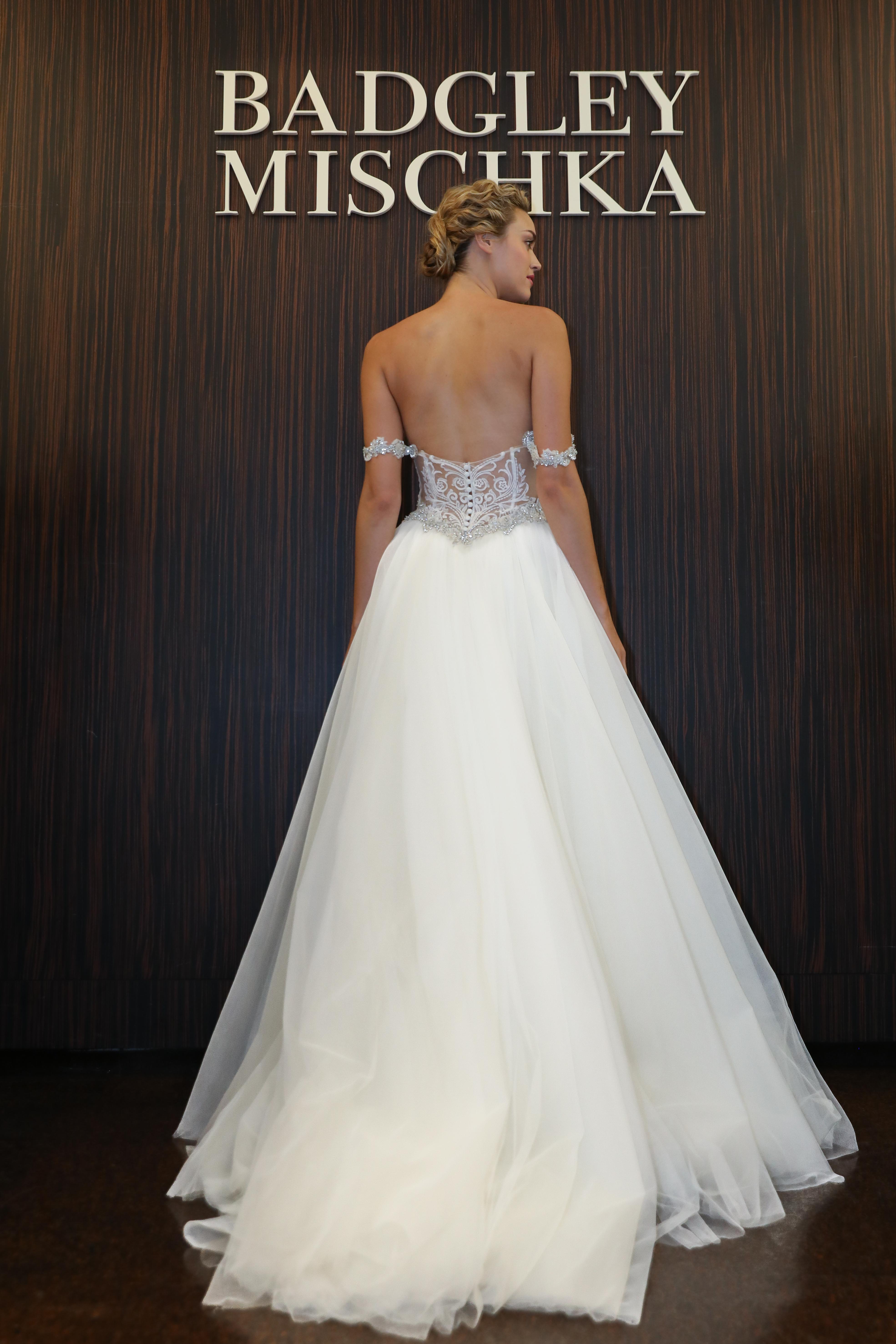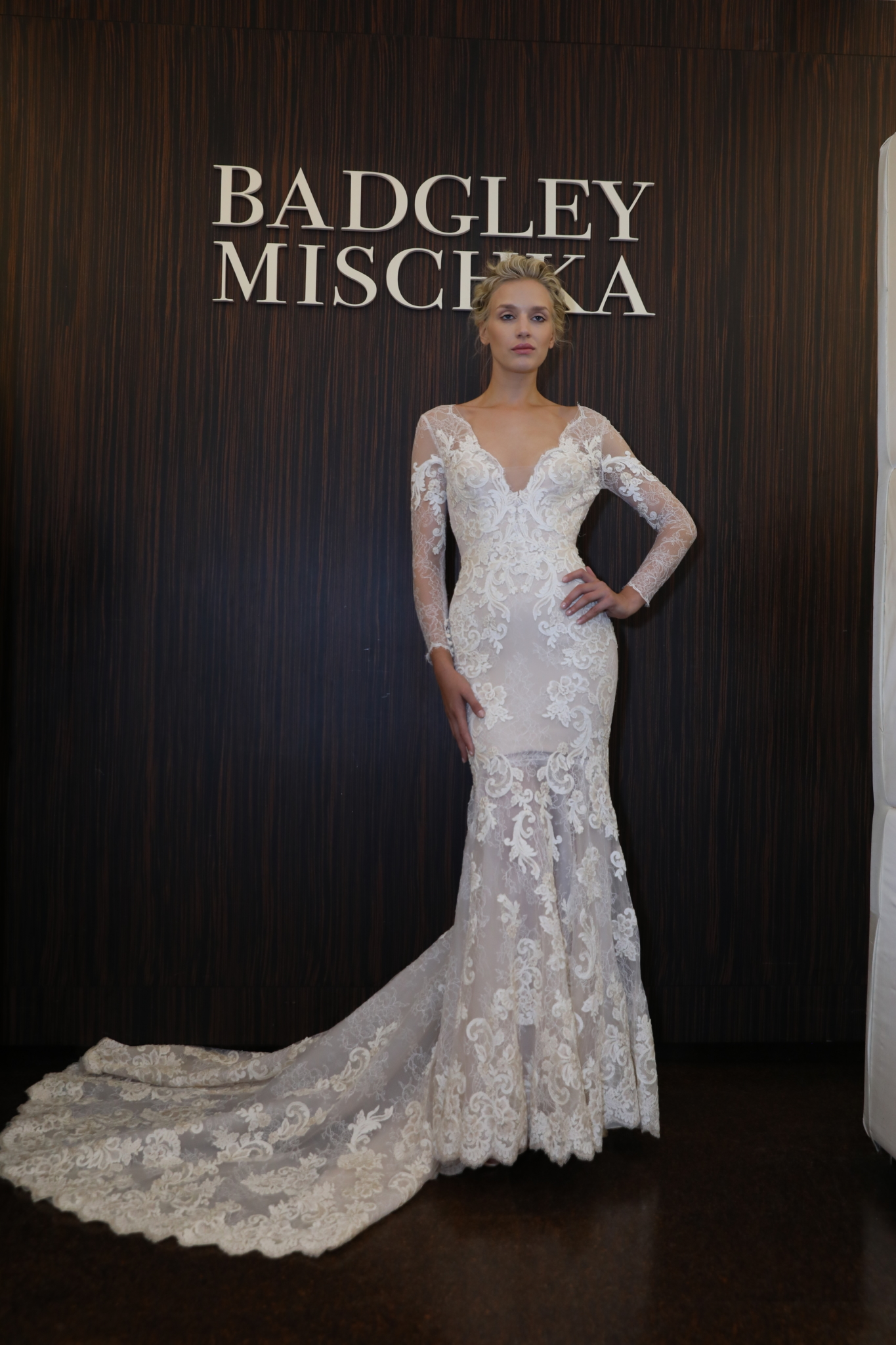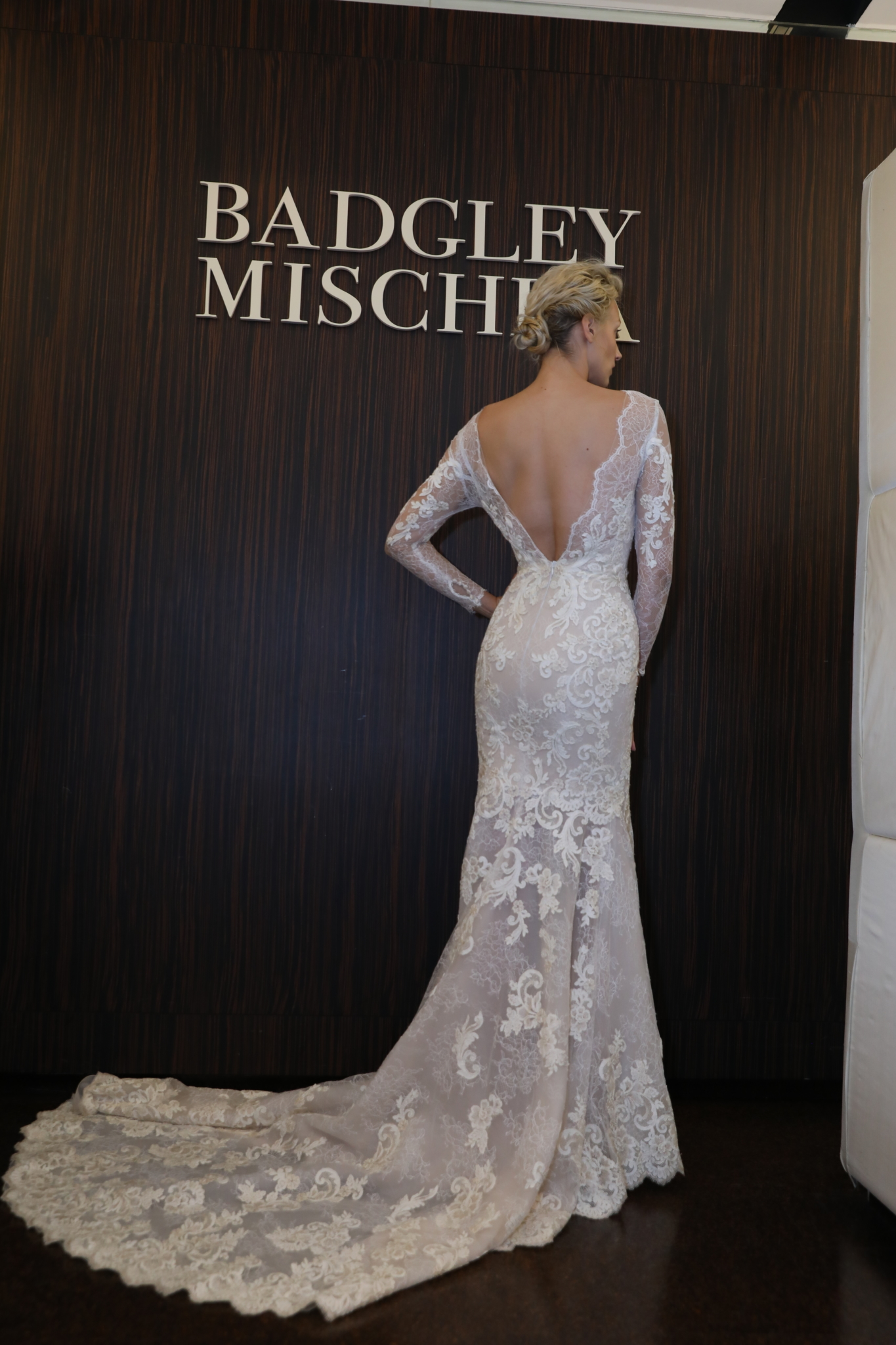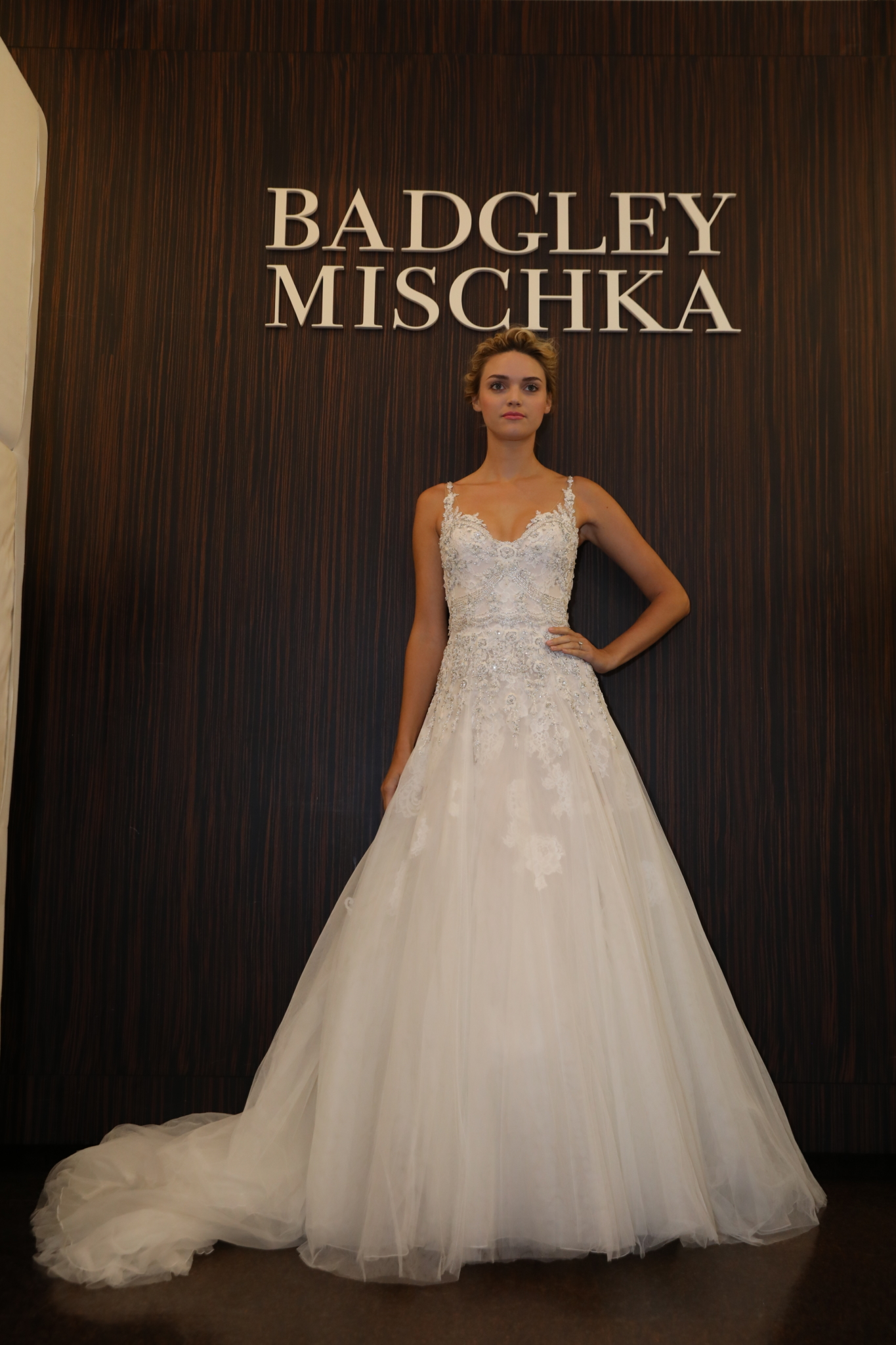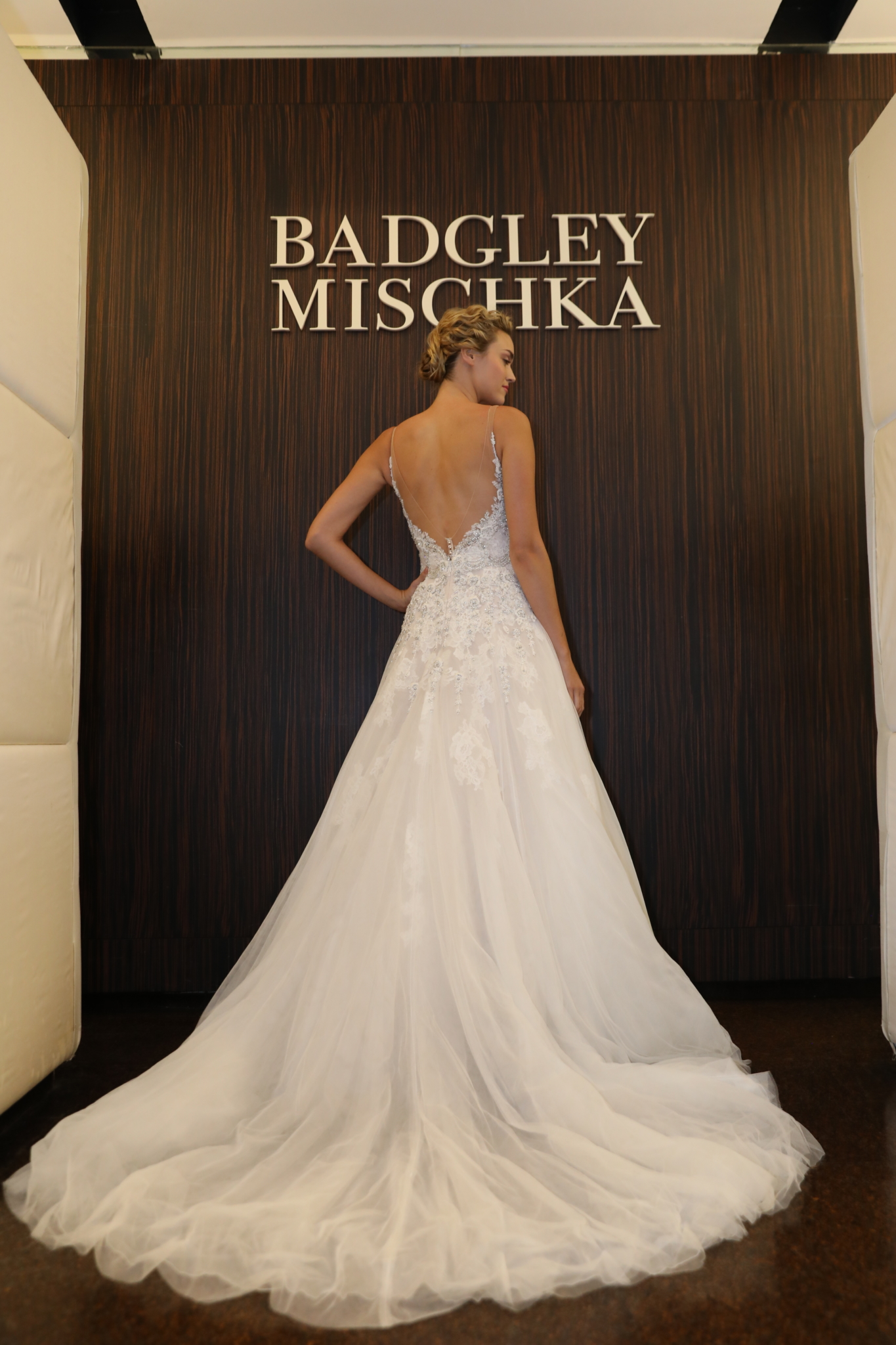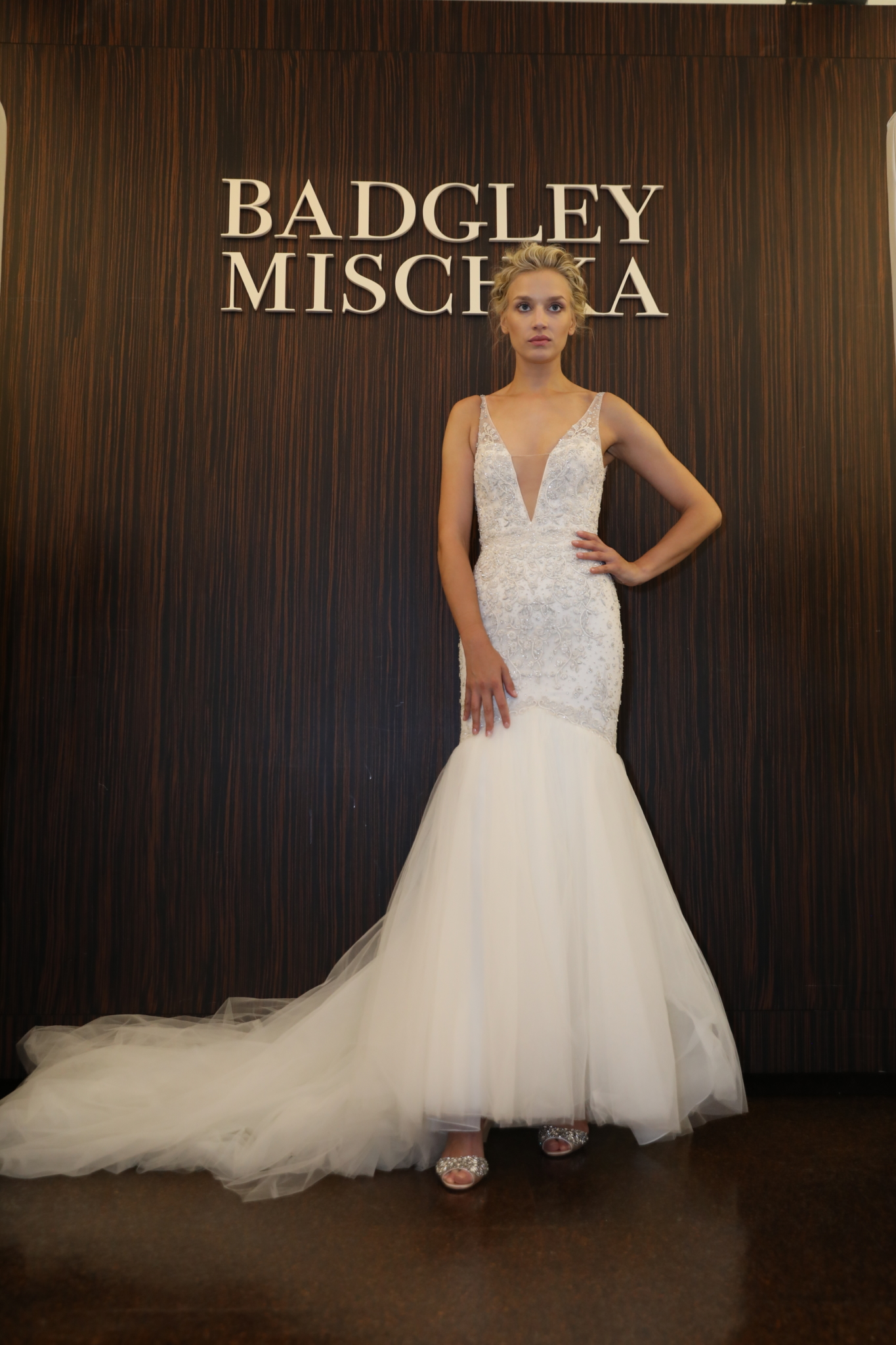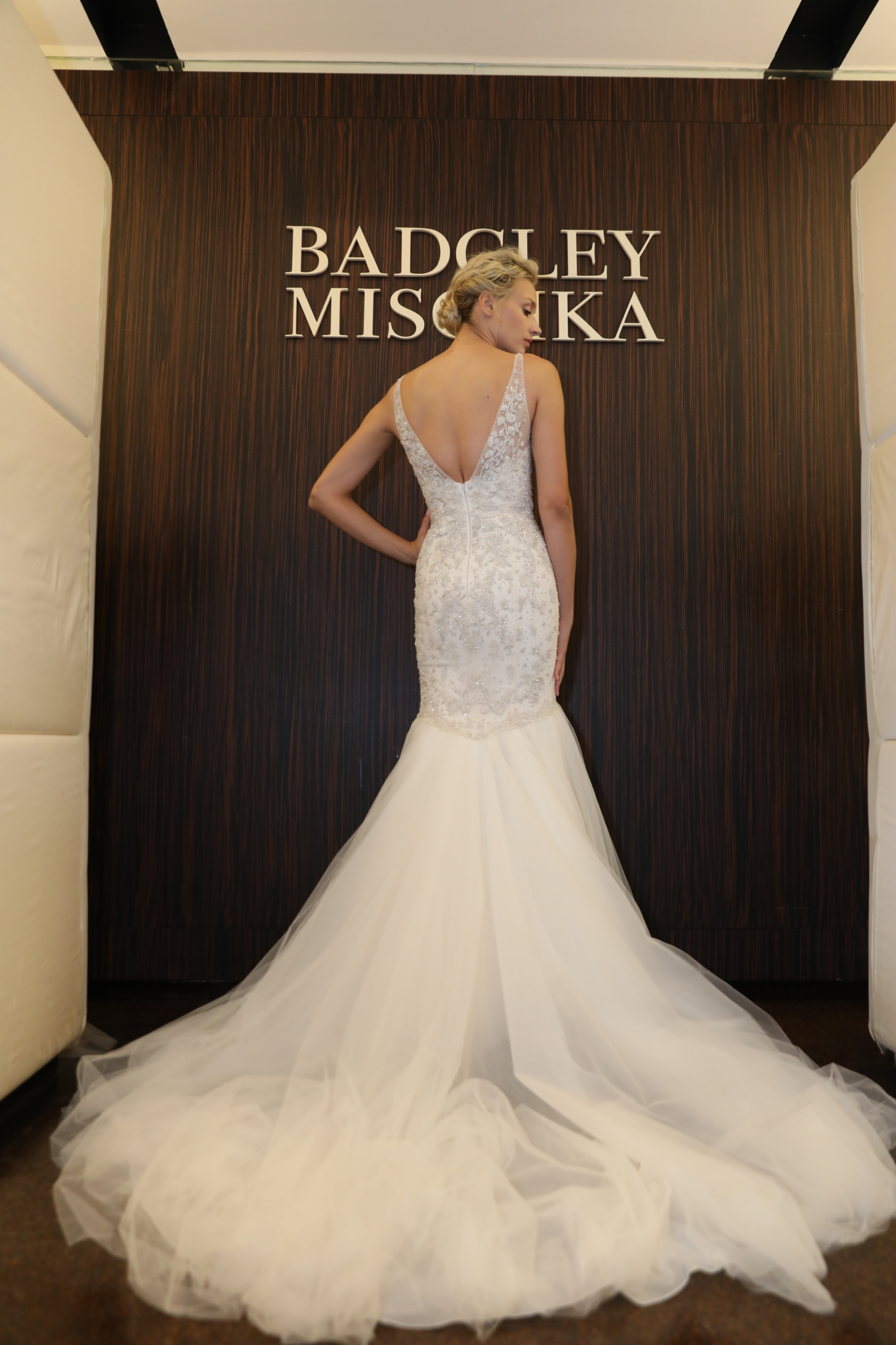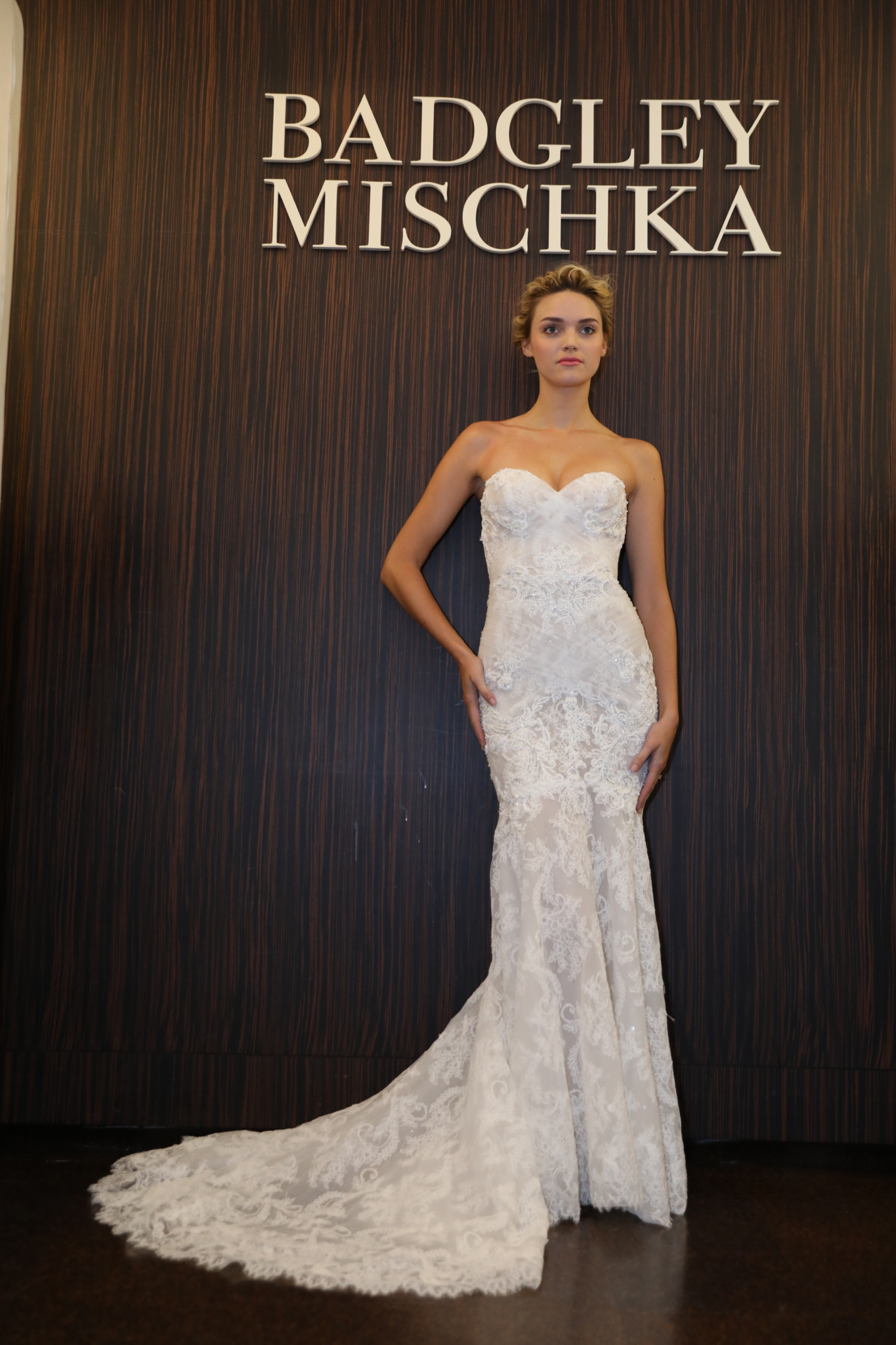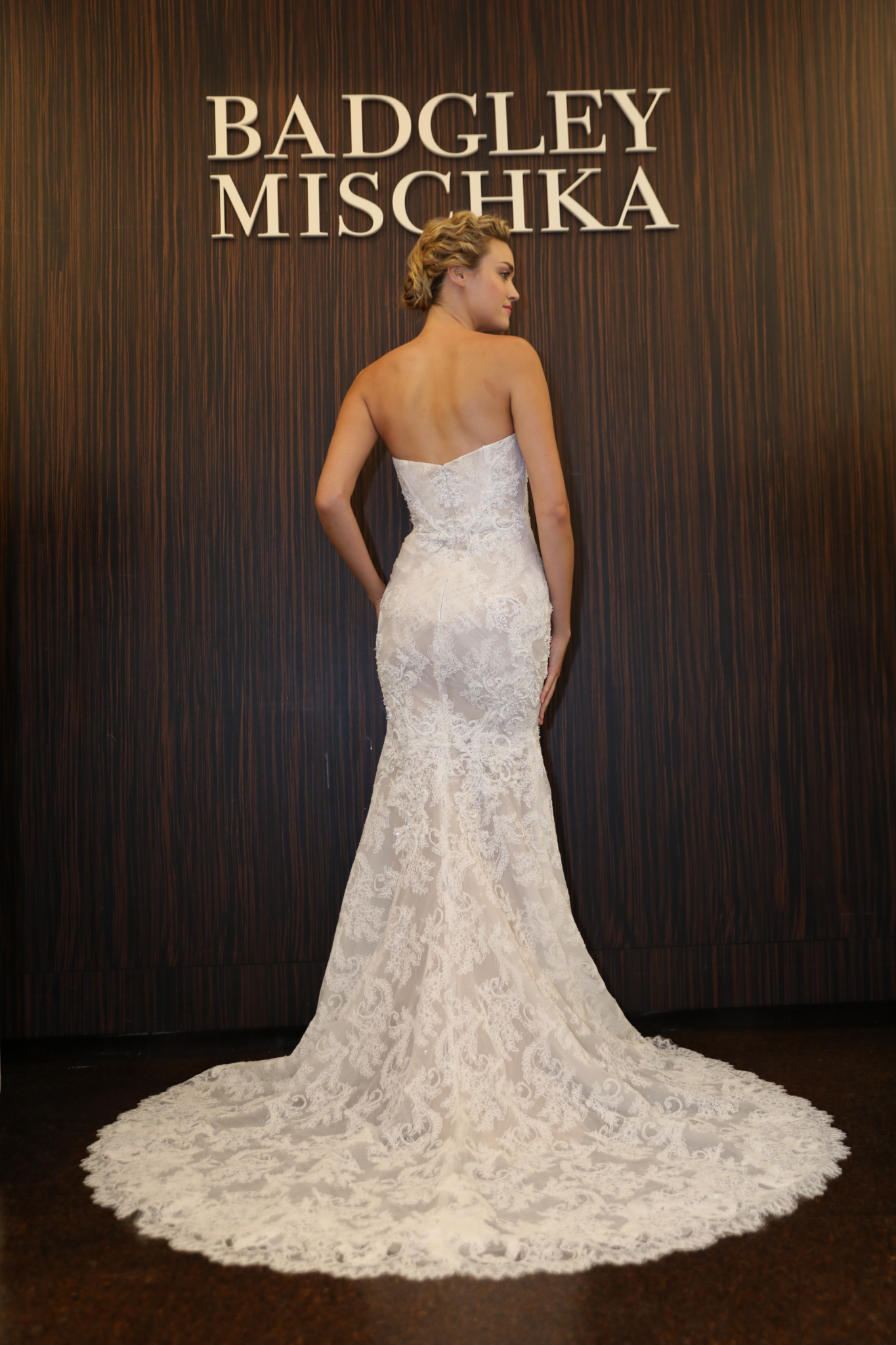 More on the designer. More from New York Bridal Fashion Week.