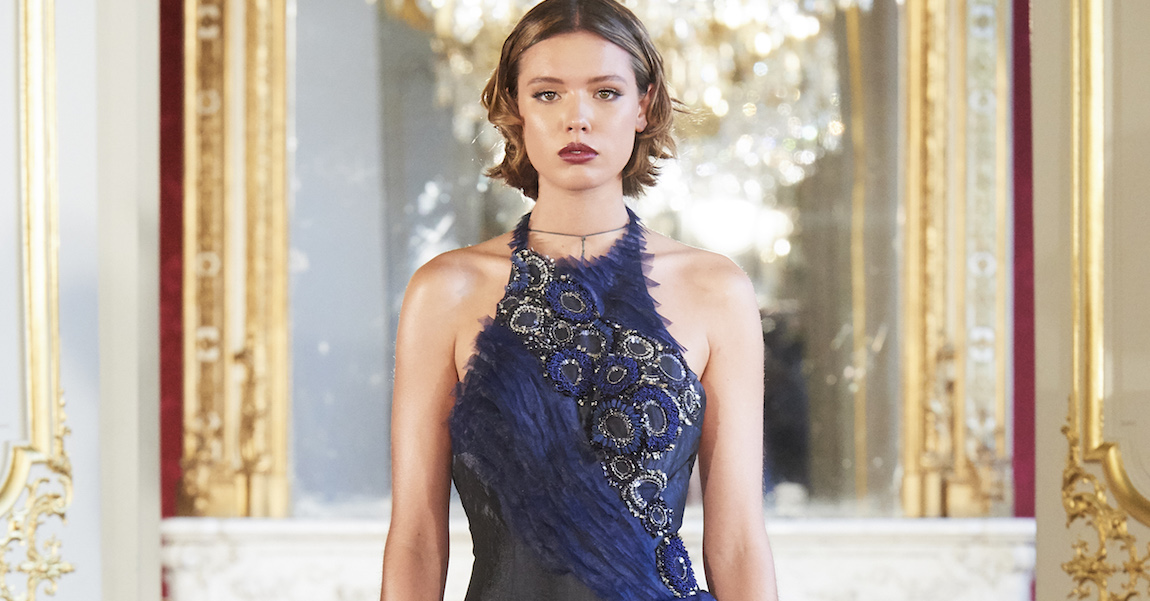 Aleem Yusuf Brings Childhood Inspirations to Life with Fall/Winter 2019 Show
Gorgeous gowns and festive formalwear make up the Aleem Yusuf Fall/Winter 2019 collection, which is titled "Nomade." The designer presented 13 pieces inspired by his own personal journey during this July season of Paris Haute Couture Fashion Week. It took about two thousand hours of work to create the runway show pieces, which pay tribute to Yusuf's childhood memories, home color palette, and favorite couture materials – like rich silks, satins, organza, French lace, crinkle chiffon, tulle, and more global textiles.
"The journey between my native Pakistan and adopted home of Australia culminates in 'Nomade,'" the designer explained in his show notes. "The 'Nomade' design process saw past melancholic experiences of distance infused with highs, visions and conversations that translated into a creative emotional response. These ideas that were bubbling inside me then flooded out in an exuberant burst of creative expression through pencil on paper. The flow of colours, textures and embellishments fell into place like pieces of a jigsaw puzzle, creating vibrant textural pieces. Ideas buried deep inside had suddenly come to life."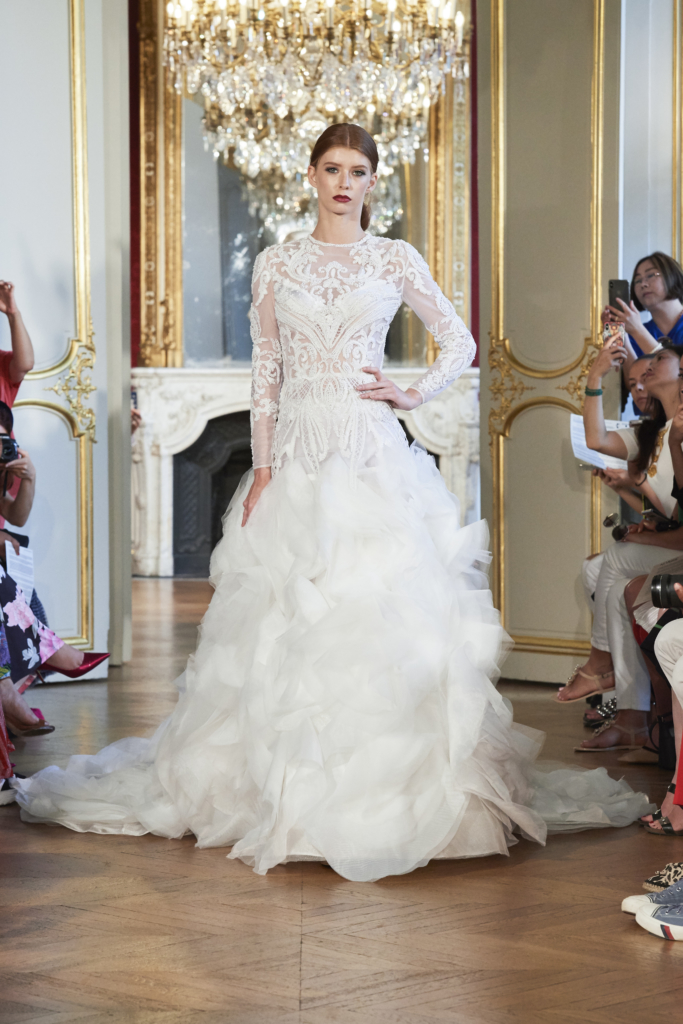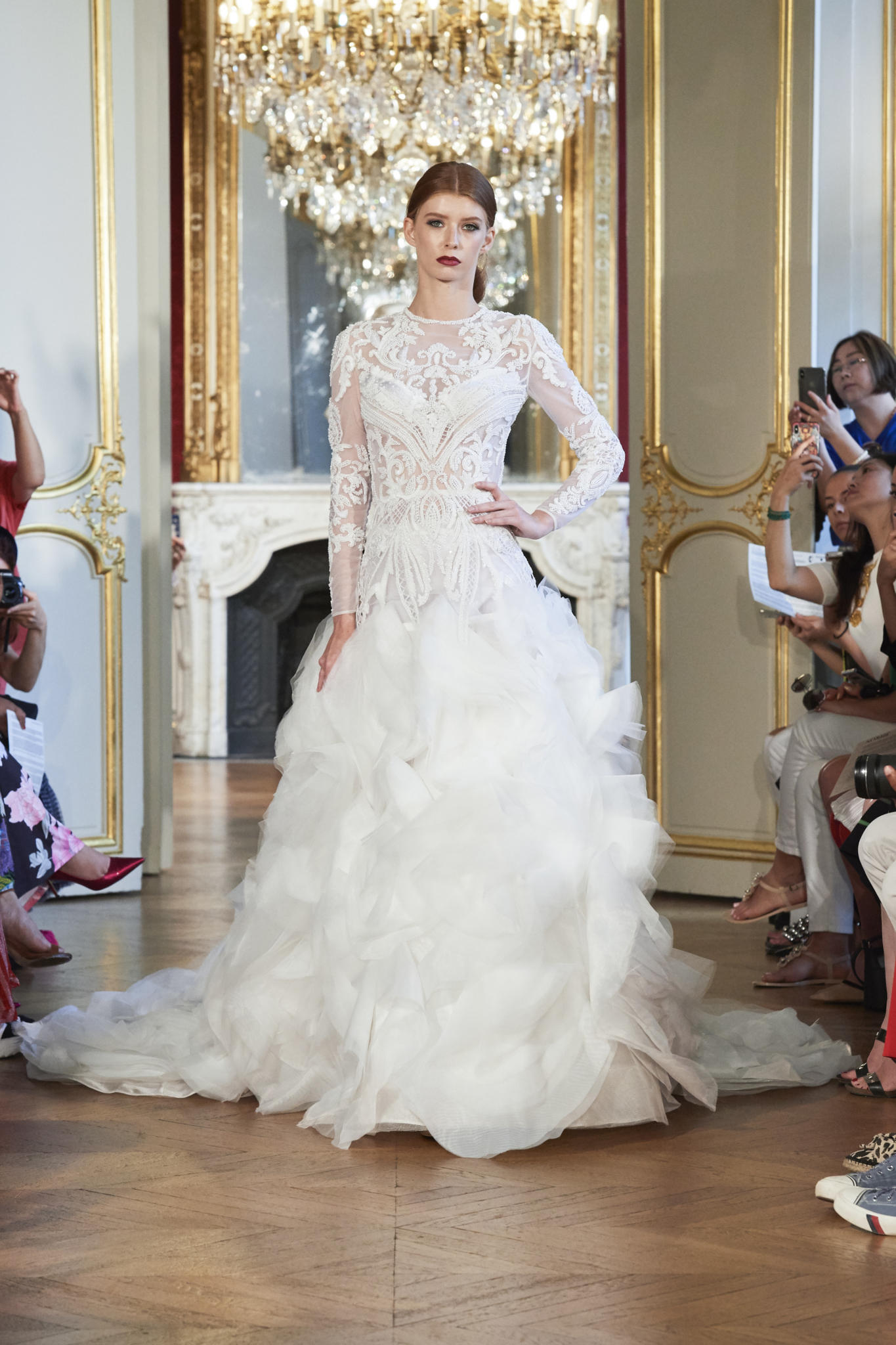 Aleem Yusuf explained that the season's color palette was influenced by two specific ideas: "my childhood adventures amongst the vivid turmeric golds and lush purples of Pakistan's bazaars, followed by my adult life in Australia and the deep blues of the ocean contrasting with the reds of the desert sands."
If you notice direct nods to the iconic styles of the 1980s, those are also intentional references to the designer's childhood experiences with fashion. He made shoulder pads and ruffles for the contemporary "nomadic" woman, who knows no time period or specific place. Overall, these inspirations combine to create a breathtaking gown presentation.
Click through the gallery below to view photos from the Aleem Yusuf Fall/Winter 2019 collection runway show at Paris Haute Couture Fashion Week.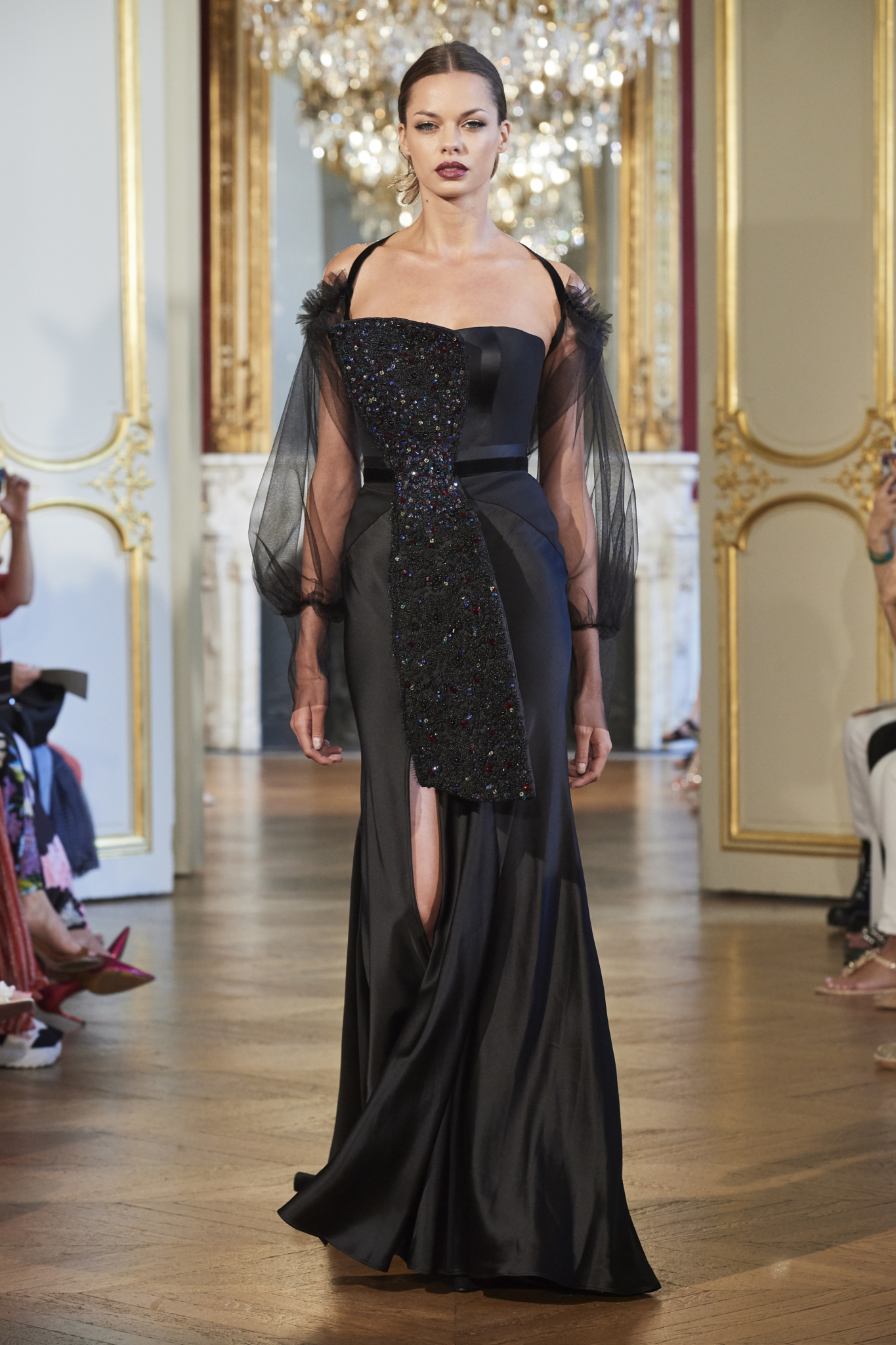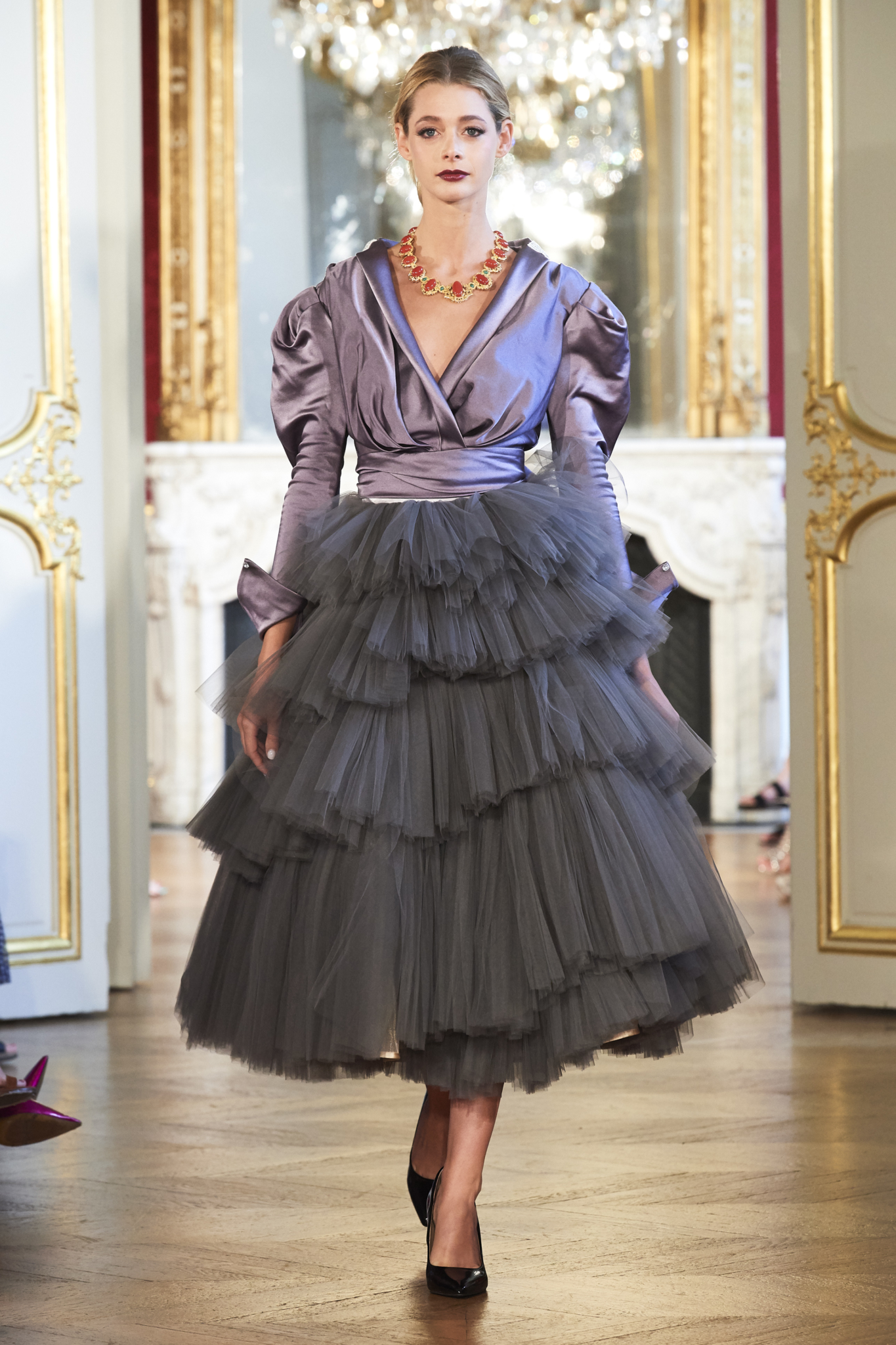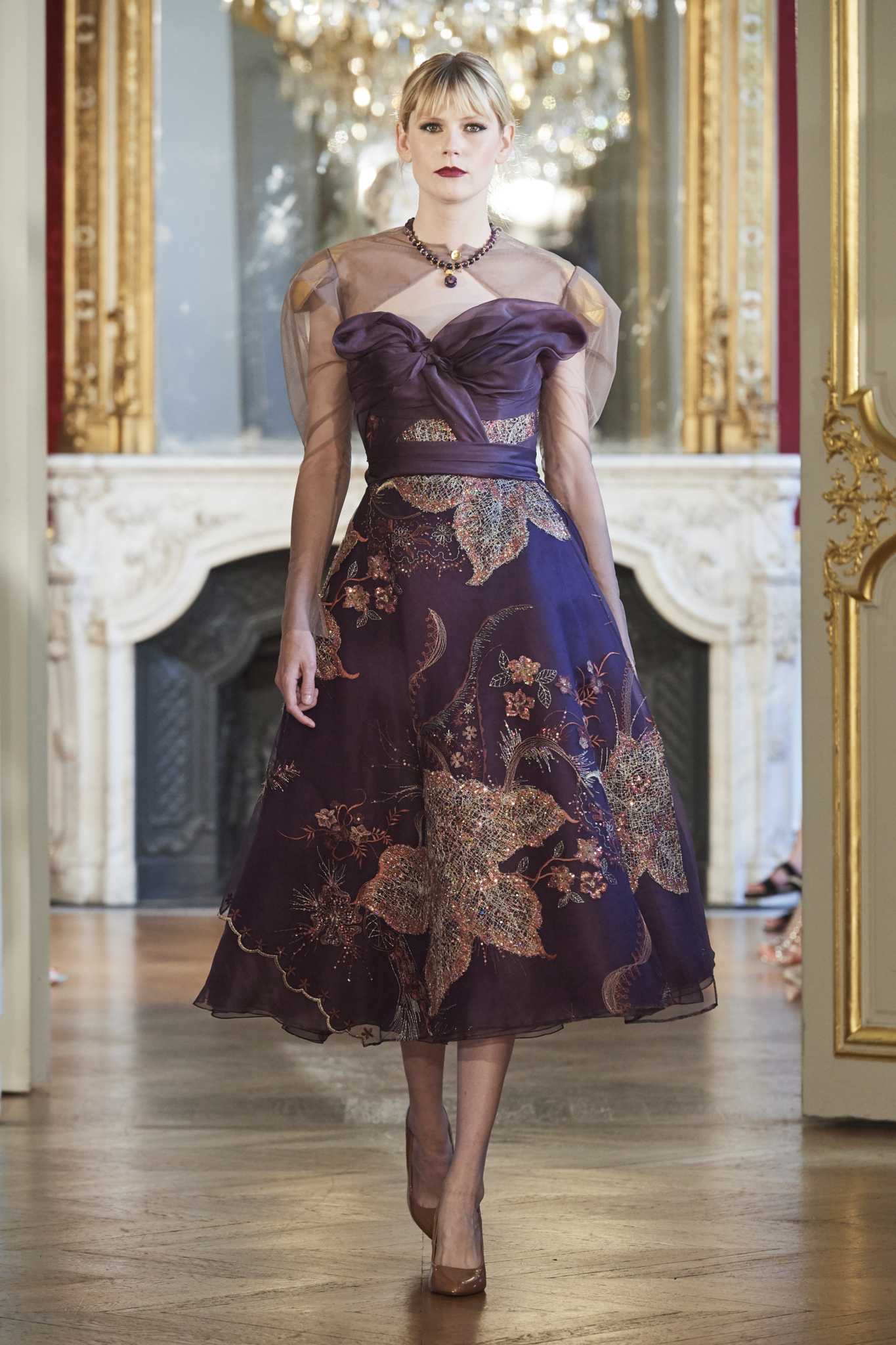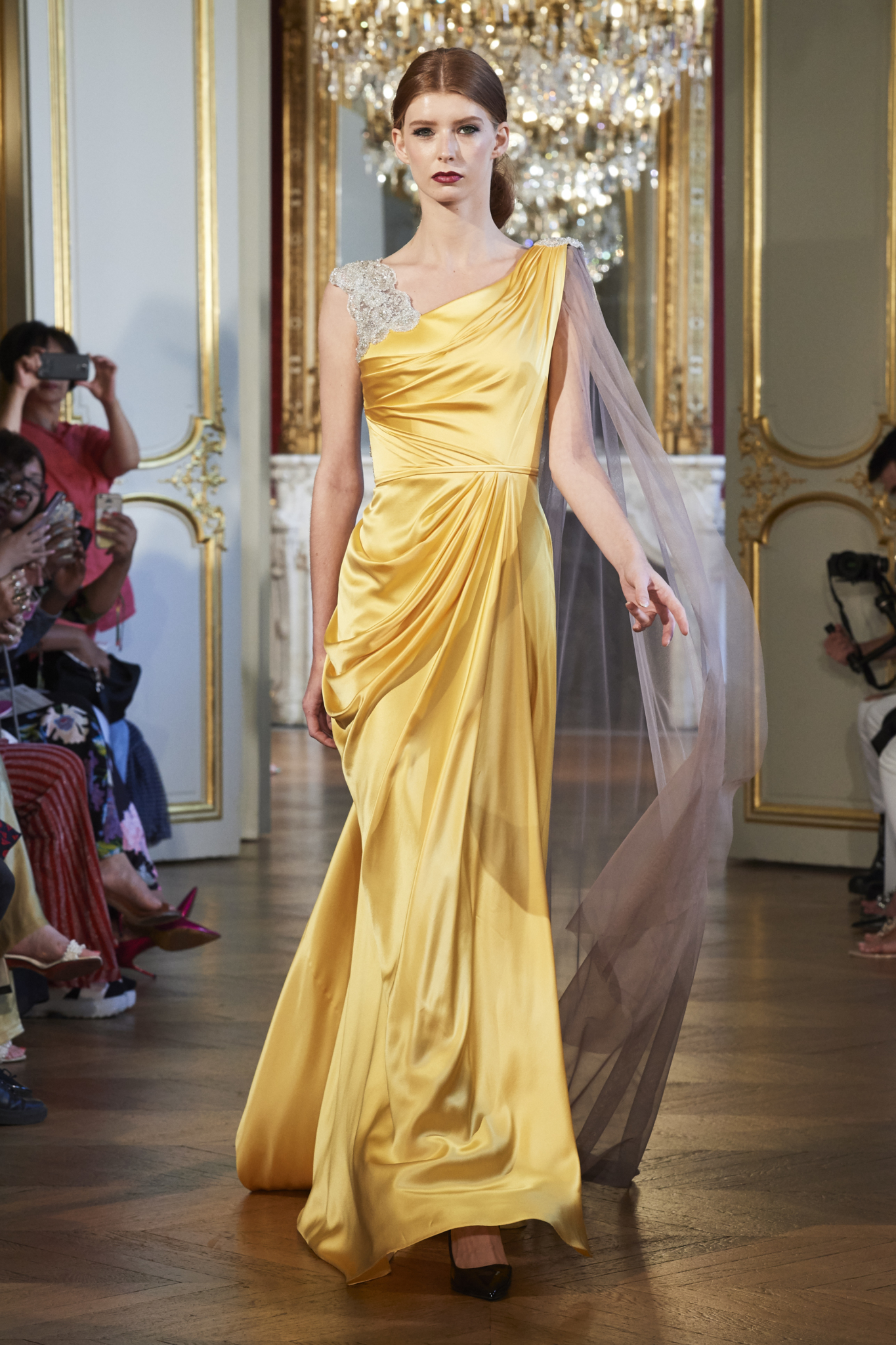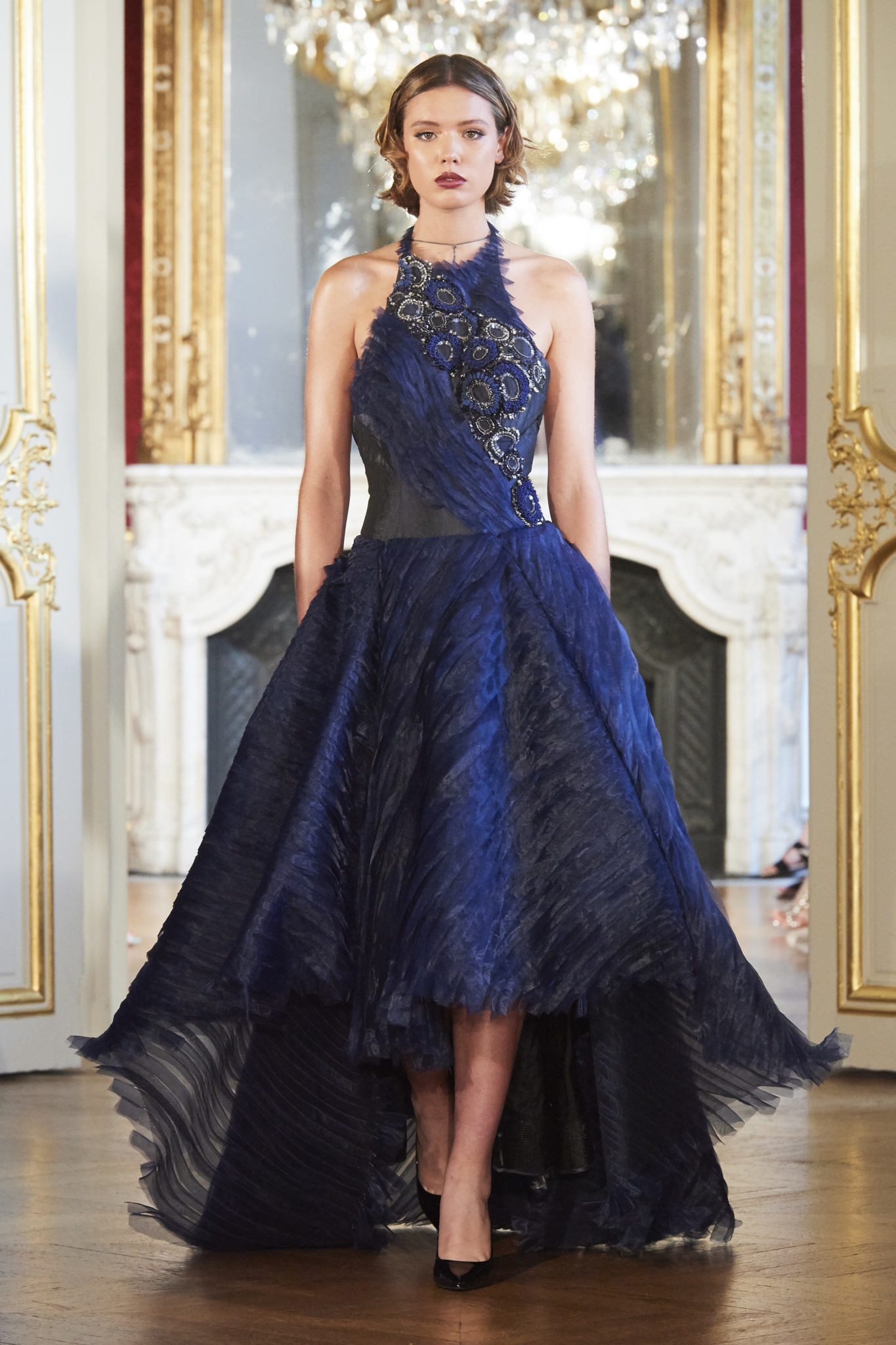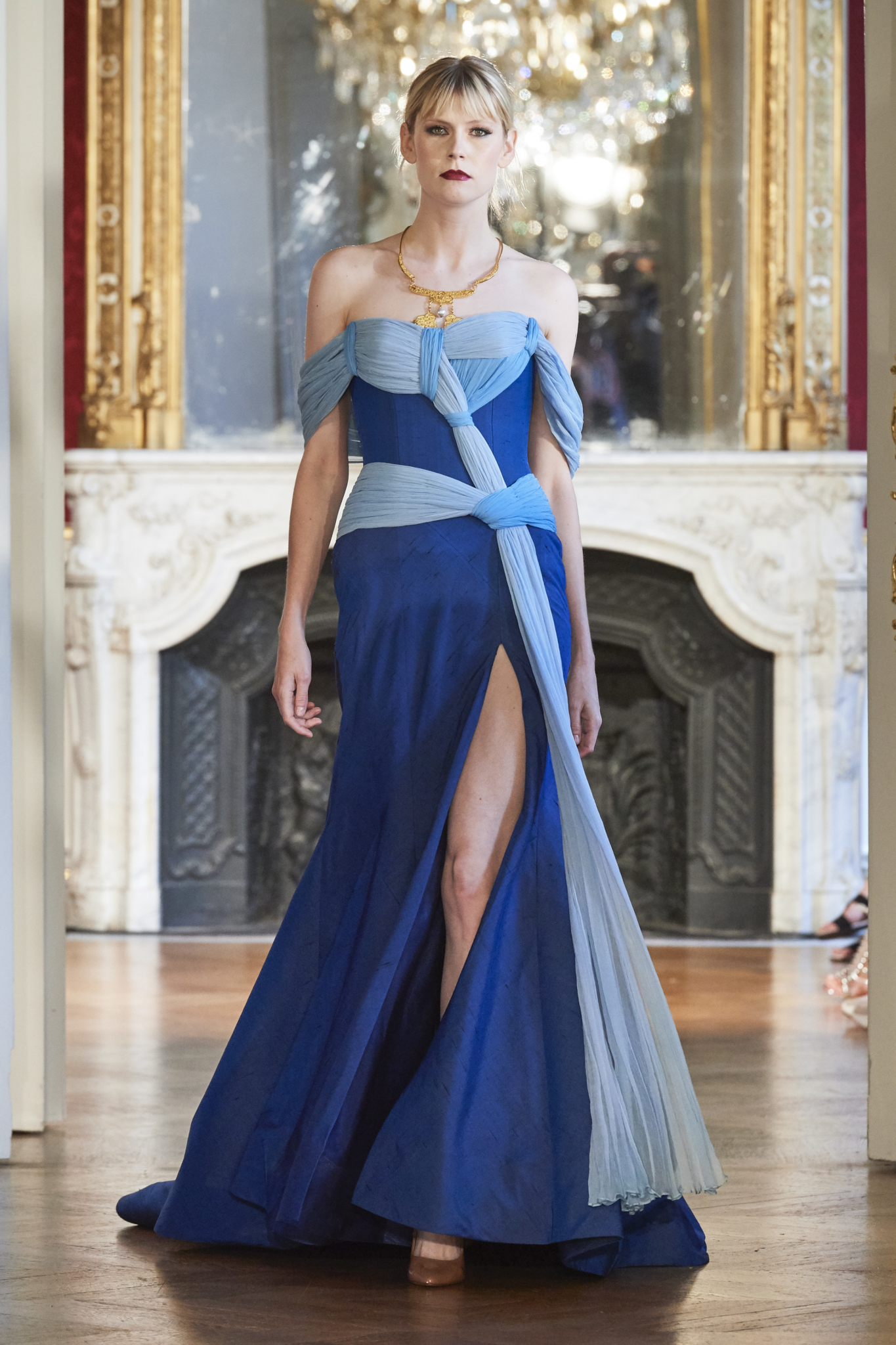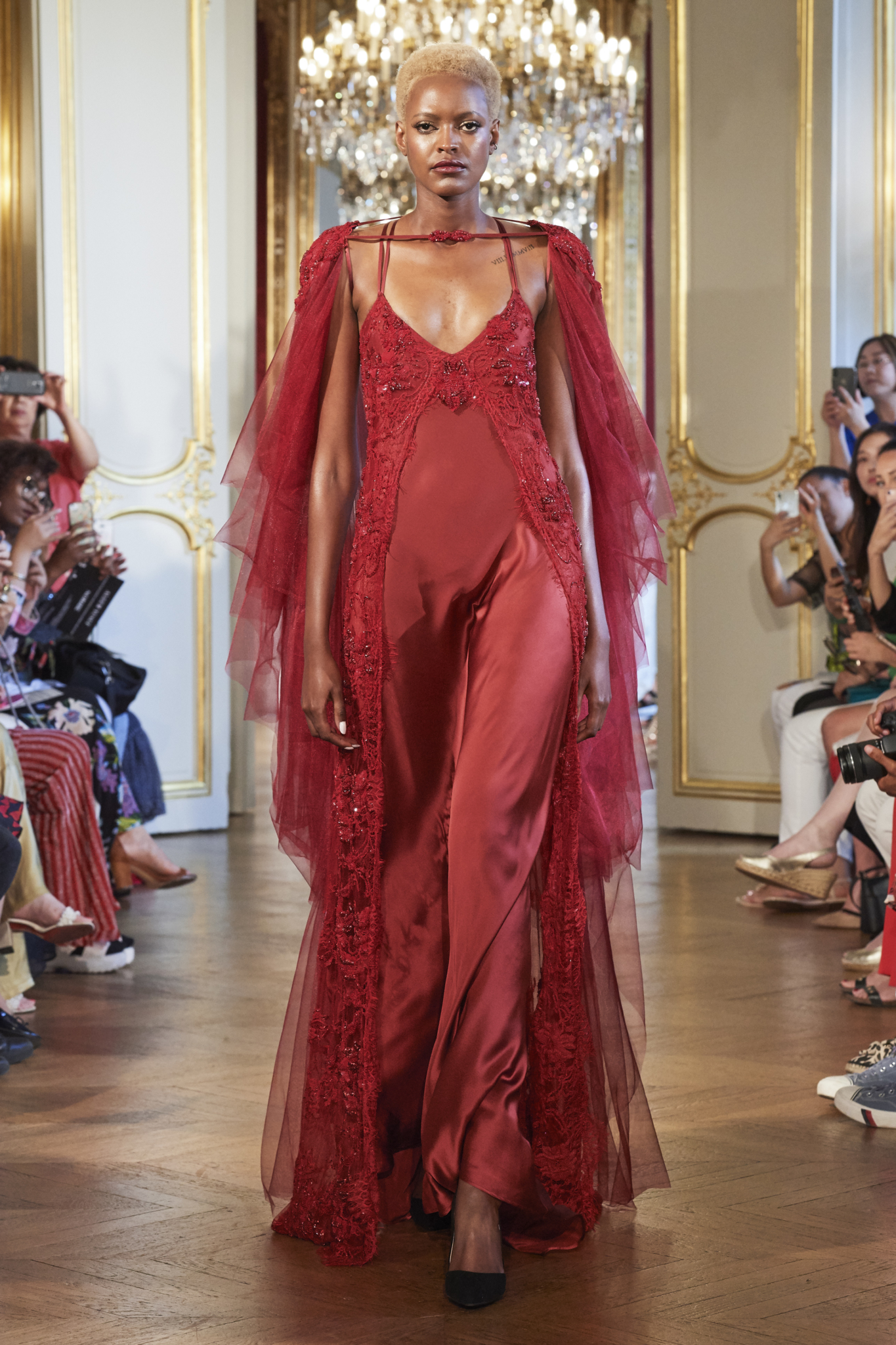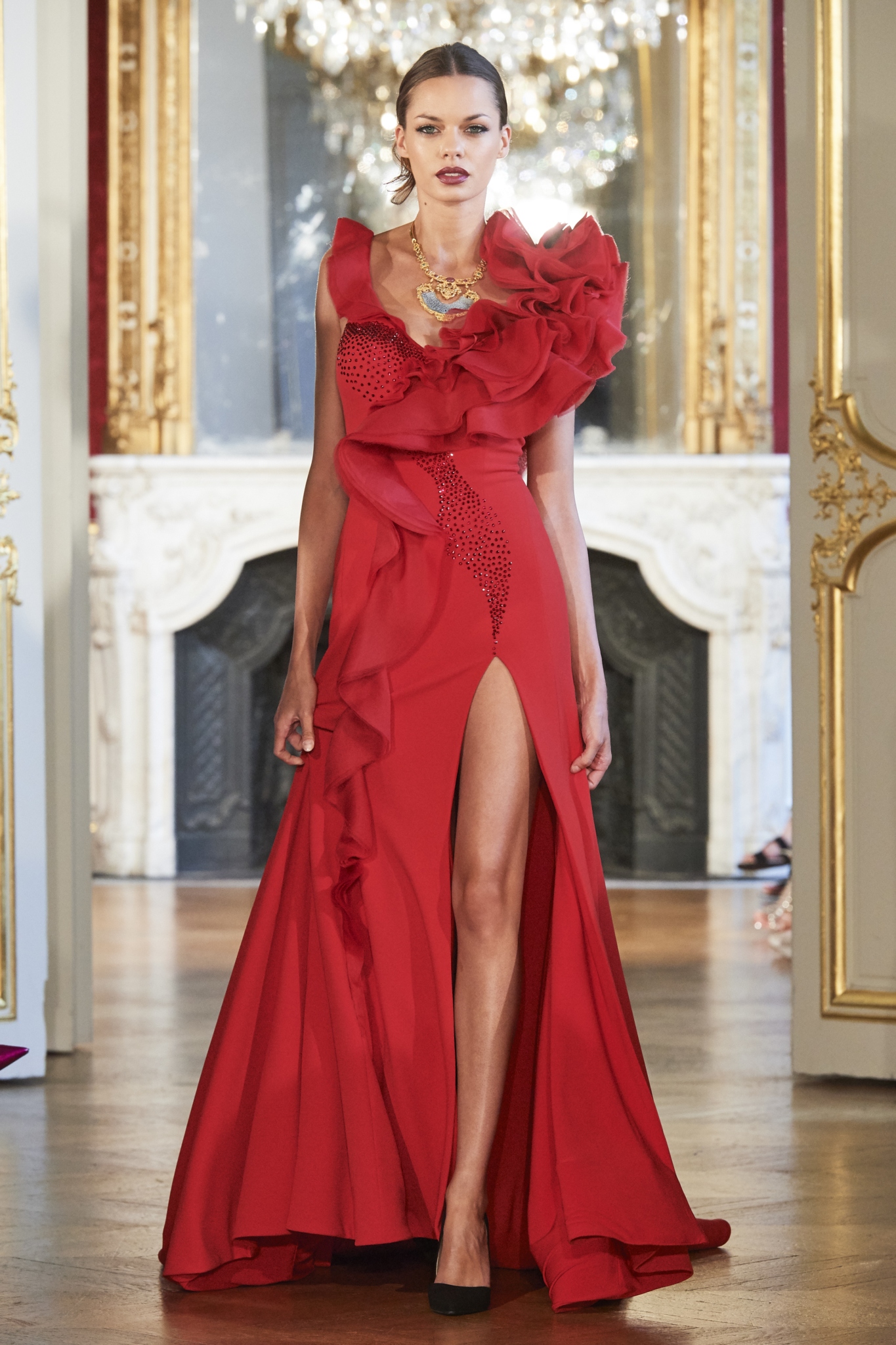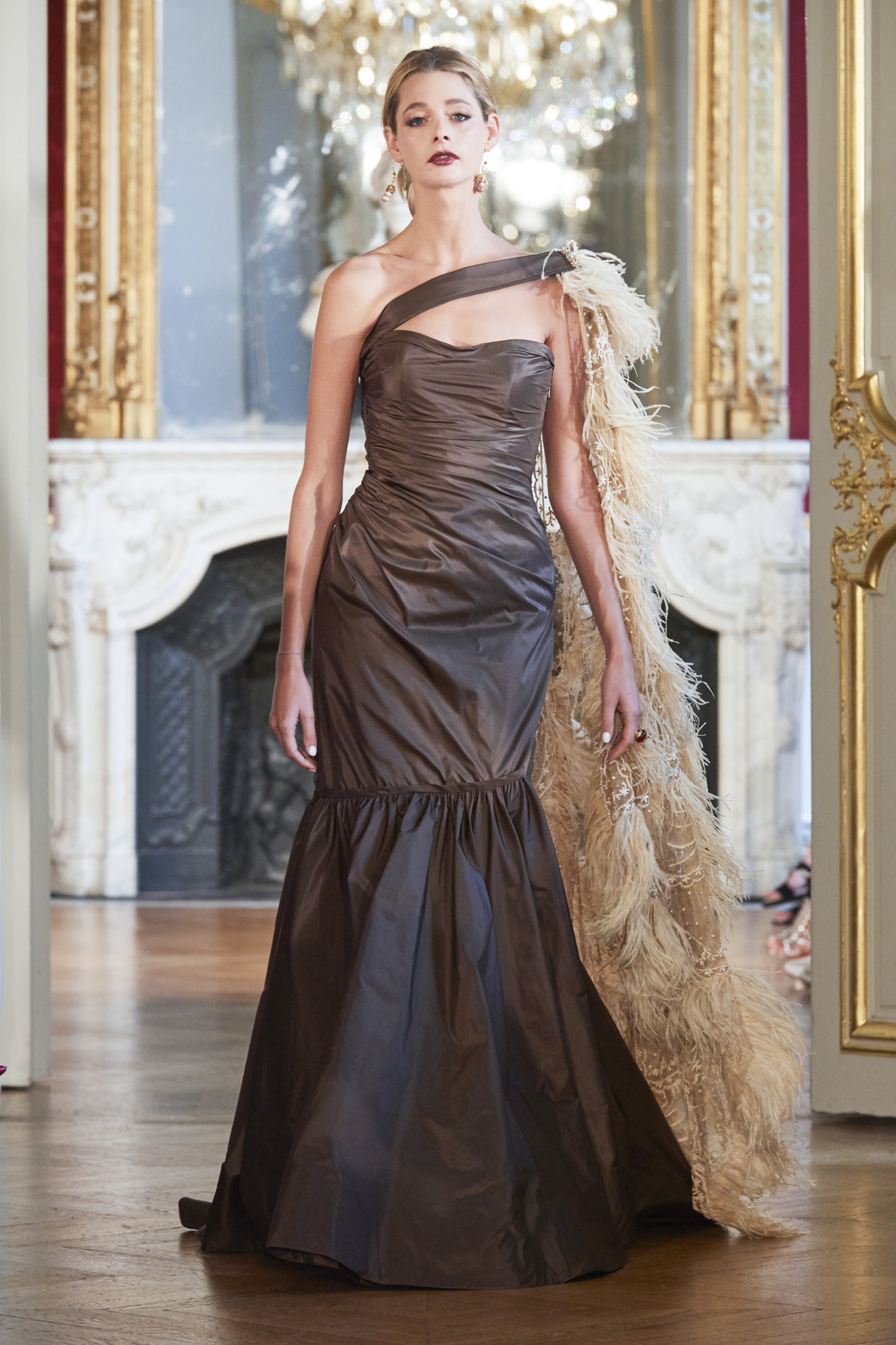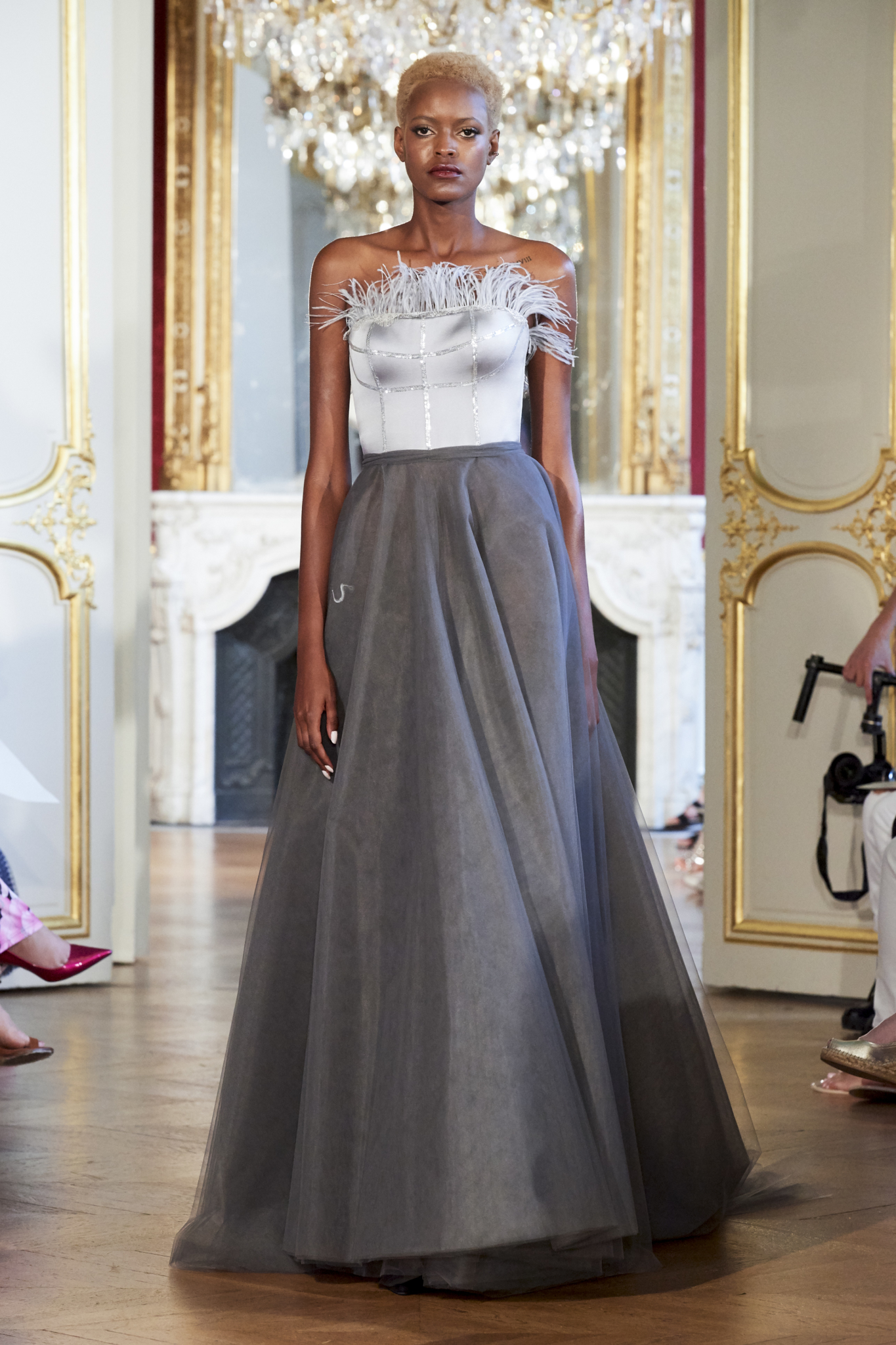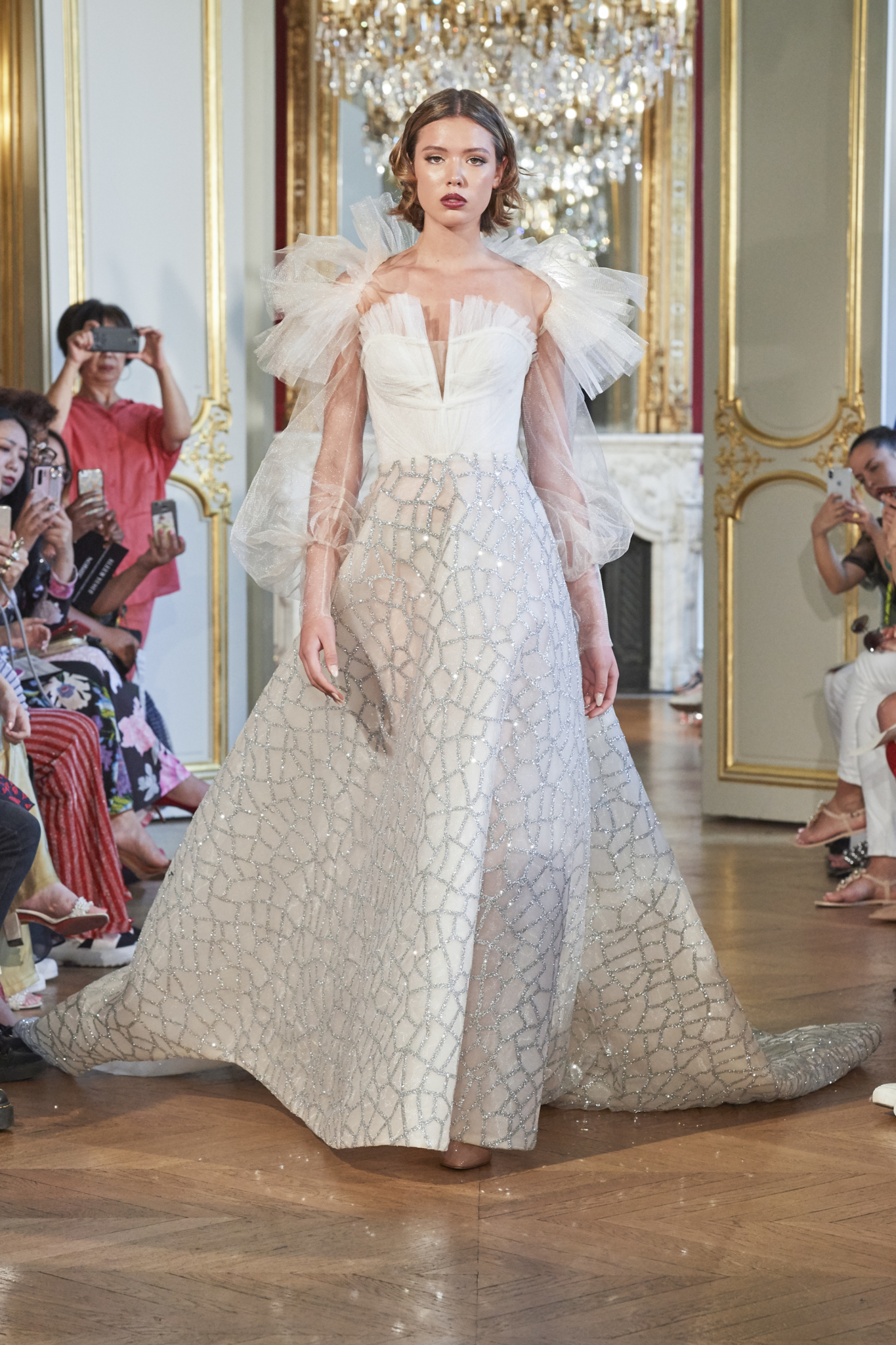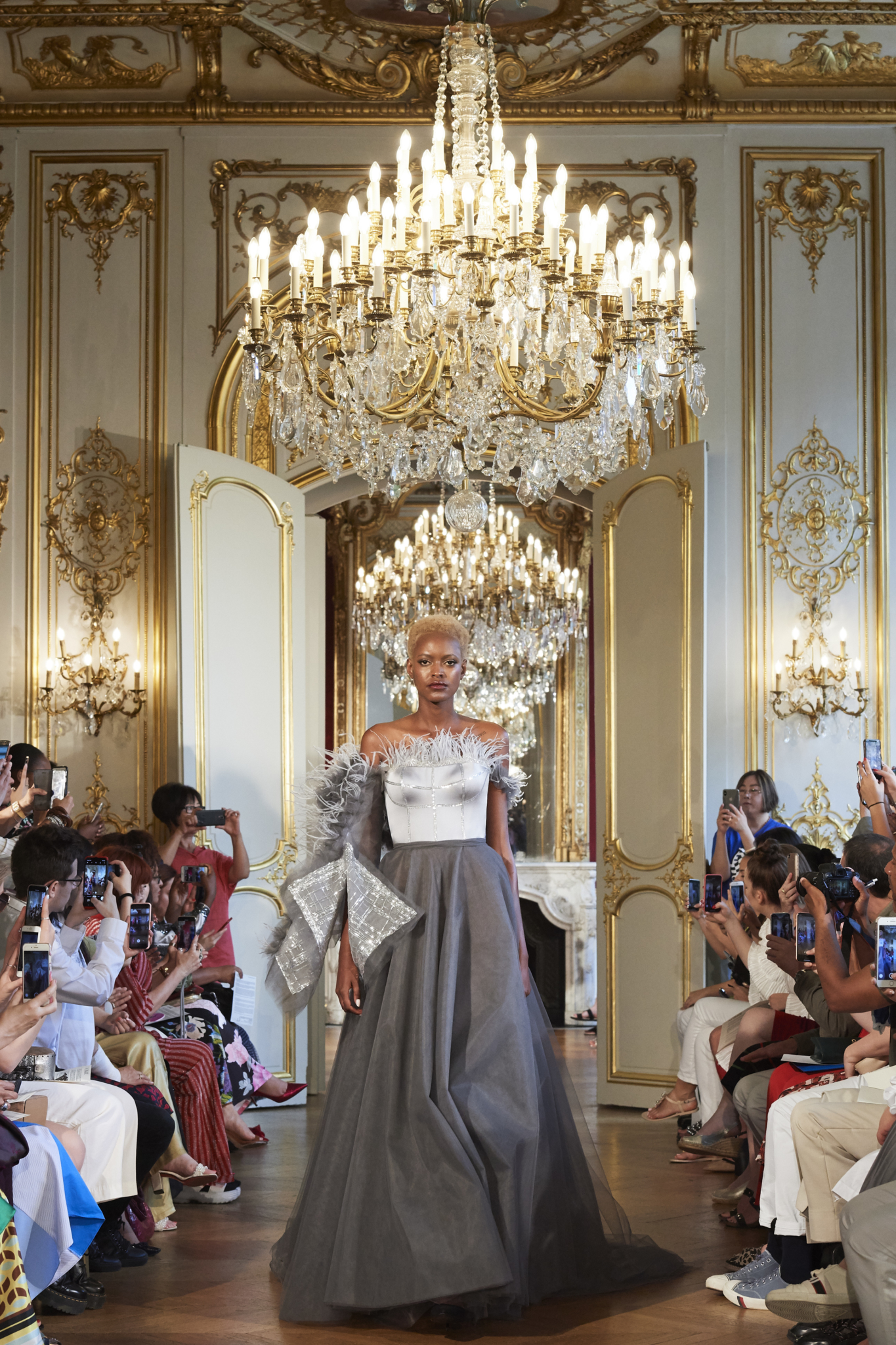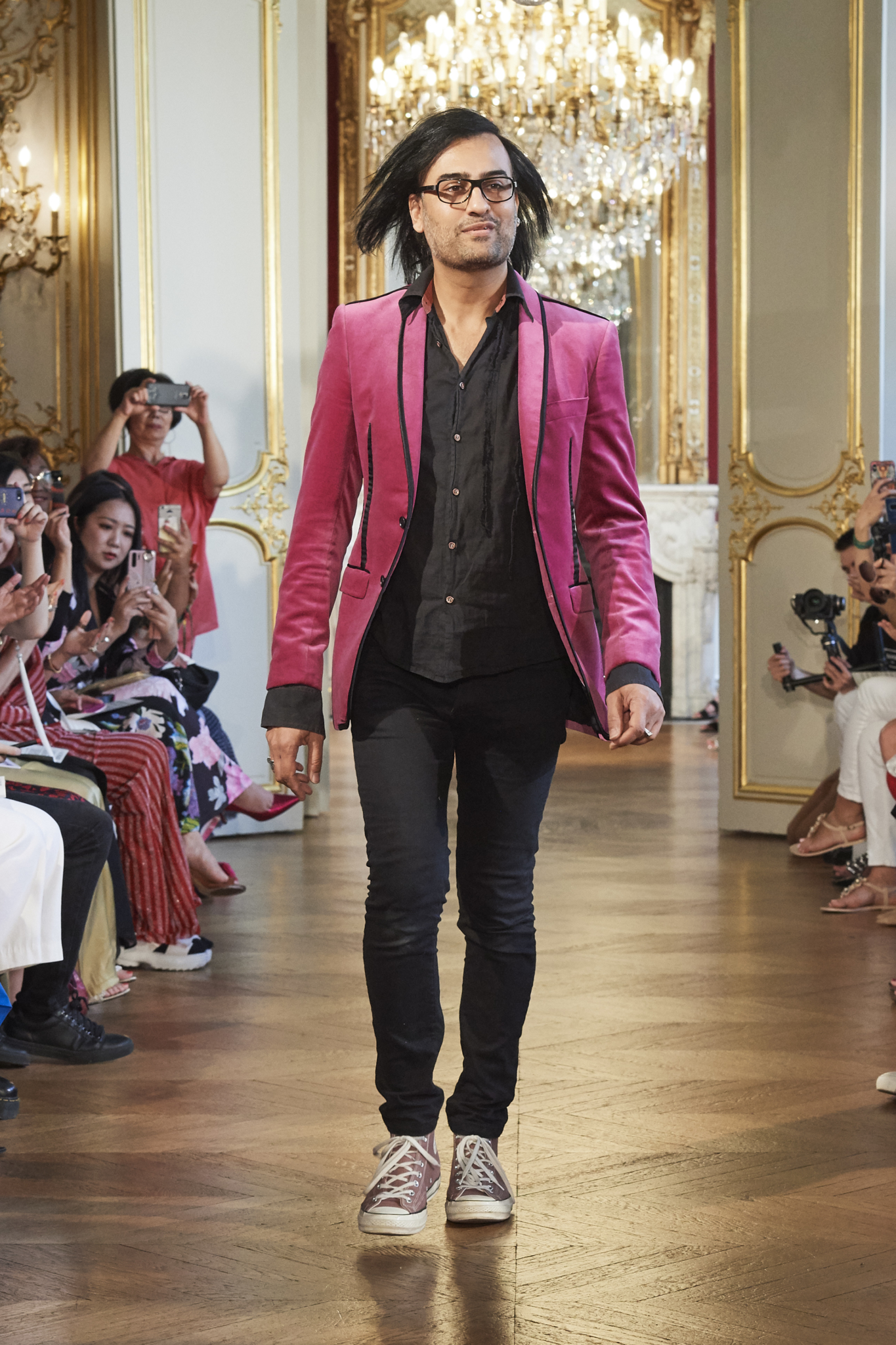 More glamorous global fashion updates. More designers' Paris Haute Couture Fashion Week runway shows. All photos provided courtesy of the brand. Copyright: Imaxtree for Méphistophélès