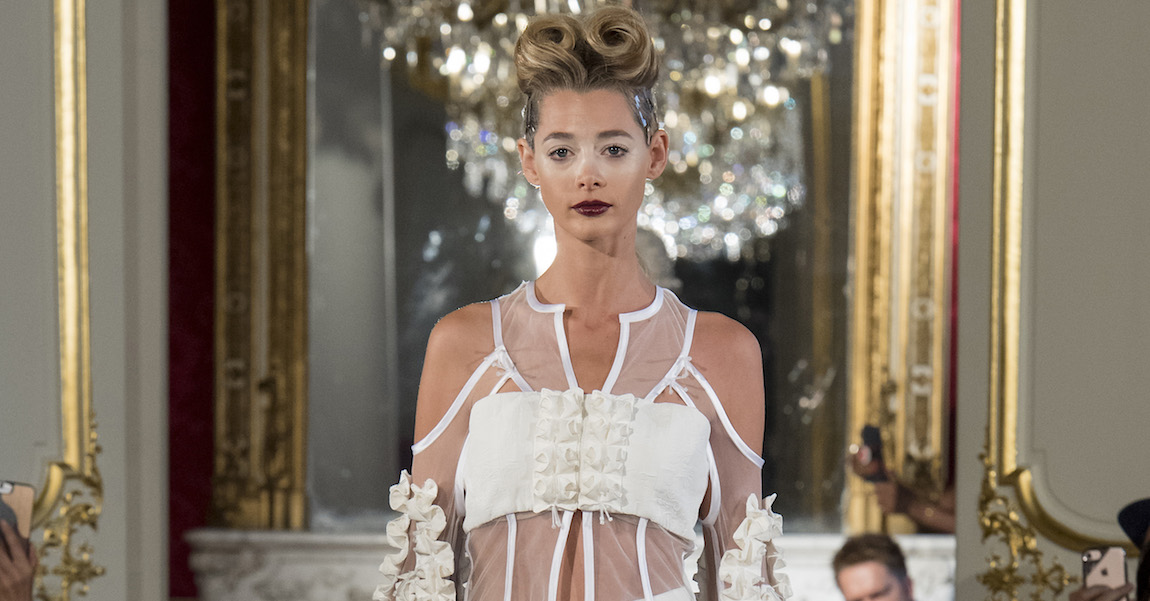 Adeline Ziliox Debuts Black and White Fall/Winter 2019 Collection
The Adeline Ziliox Fall/Winter 2019/20 collection is titled "Black Snow & White Storm," and it serves as an appropriate name for a dramatic, fully black and white fashion presentation. The captivating range, the designer's second haute couture collection, made its runway debut this July season of Paris Haute Couture Fashion Week. The designer's latest work is a representation of her commitment to nature, by contrasting its beauty with its rapid decline.
"I still can hear the crunch of my steps in the snow. The feeling of silence, standing in front of this frozen sea in the sunset," the designer shared in her show notes. "The purity of this scenery is such a fulfillment. Pure white. An unforgettable landscape, an inner light in front of such beauty. May others see like I do."
With this sustainability-focused collection, Adeline Ziliox "proposes some radical urban and contemporary designs," according to a press release. "A committed collection which exposes the devastation of our society among the big blue. The designer [is] very concerned regarding the protection of the animal species and the climate change, proclaims her collections Slow Fashion."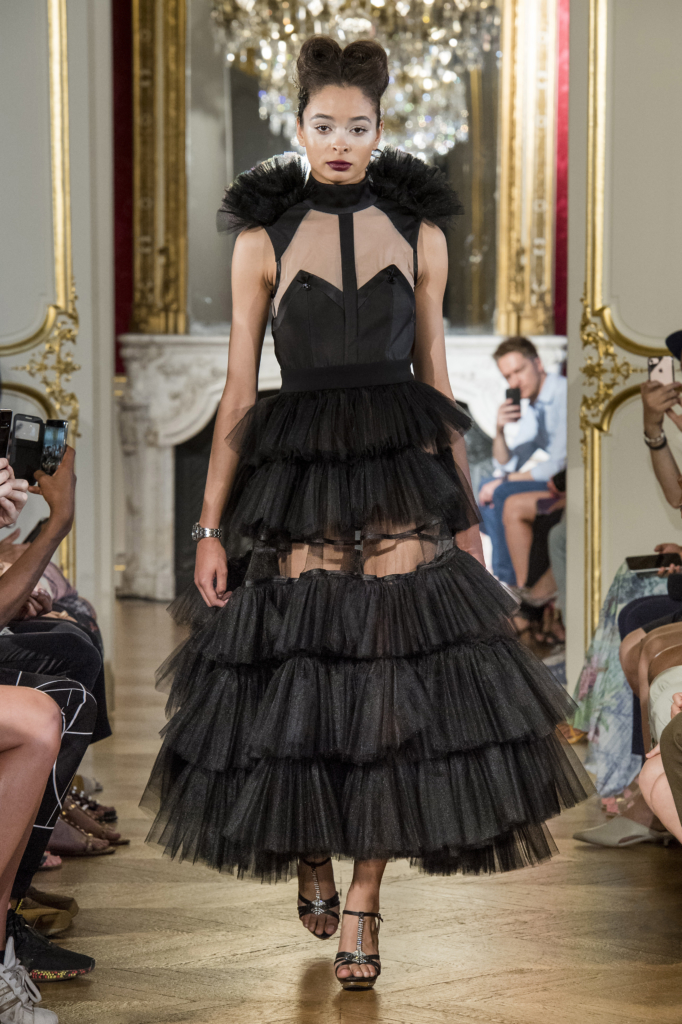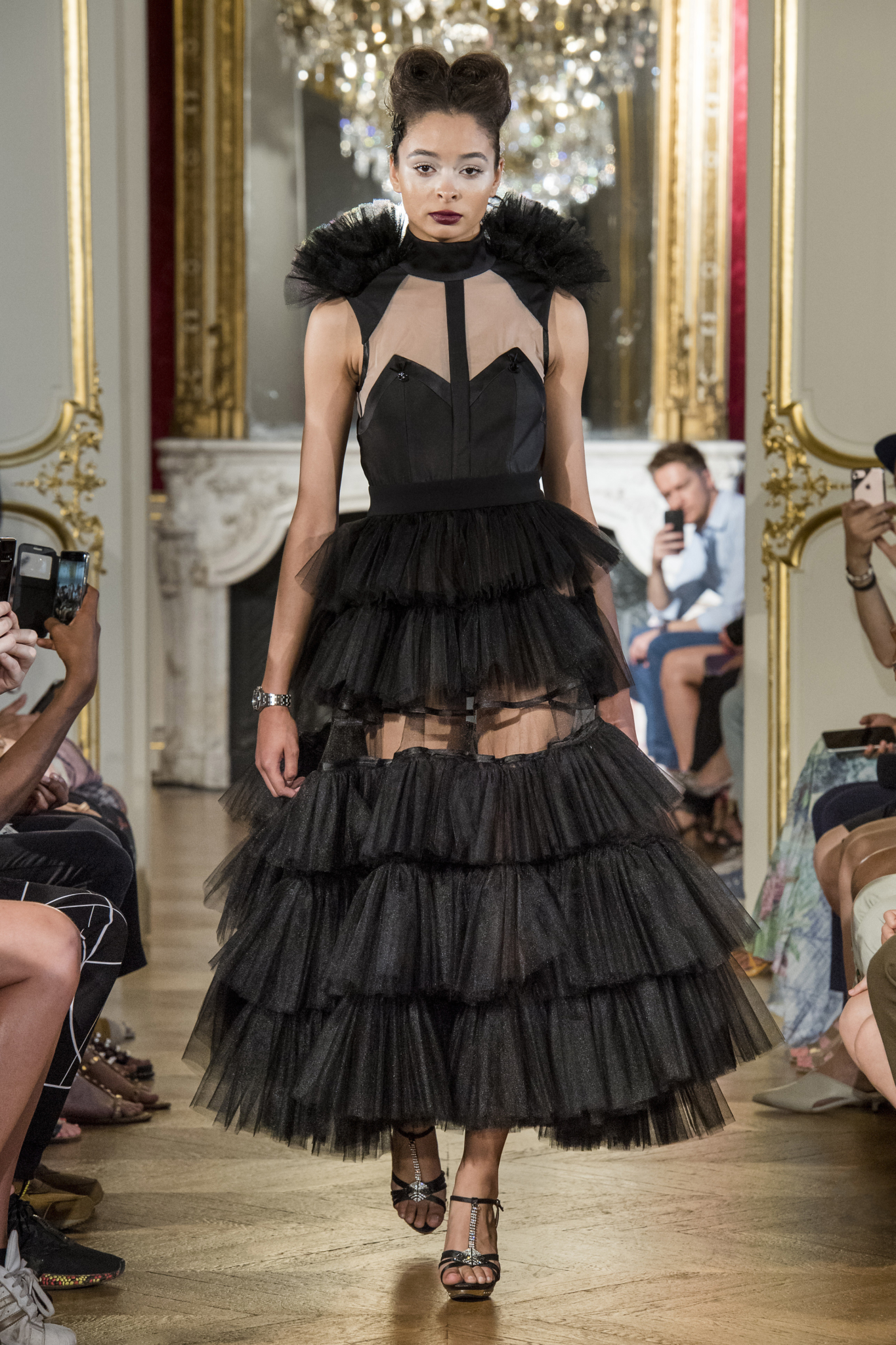 "In order to avoid waste and overconsumption, Adeline Ziliox uses some remade, recycled materials, or materials from previous collection," the brand explained. "Her commitment to fashion being complete, and the Mode being beautiful, as a creator herself, she needs to respect the planets resources and values, that are too much forgotten. Spectacular embroidered couture pieces made from recycled materials, like icebergs dresses which melt will be a successful bet."
Though the designer is committed to sustainability in practice and design, this ethos comes without any fashion concessions. The luxurious detailing, crisp geometrical cut-outs, and bold draping that we have come to expect from Adeline Ziliox are still on gorgeous display this FW 19/20 season.
Click through the gallery below to view photos from the Adeline Ziliox Fall/Winter 2019 collection runway show at Paris Haute Couture Fashion Week.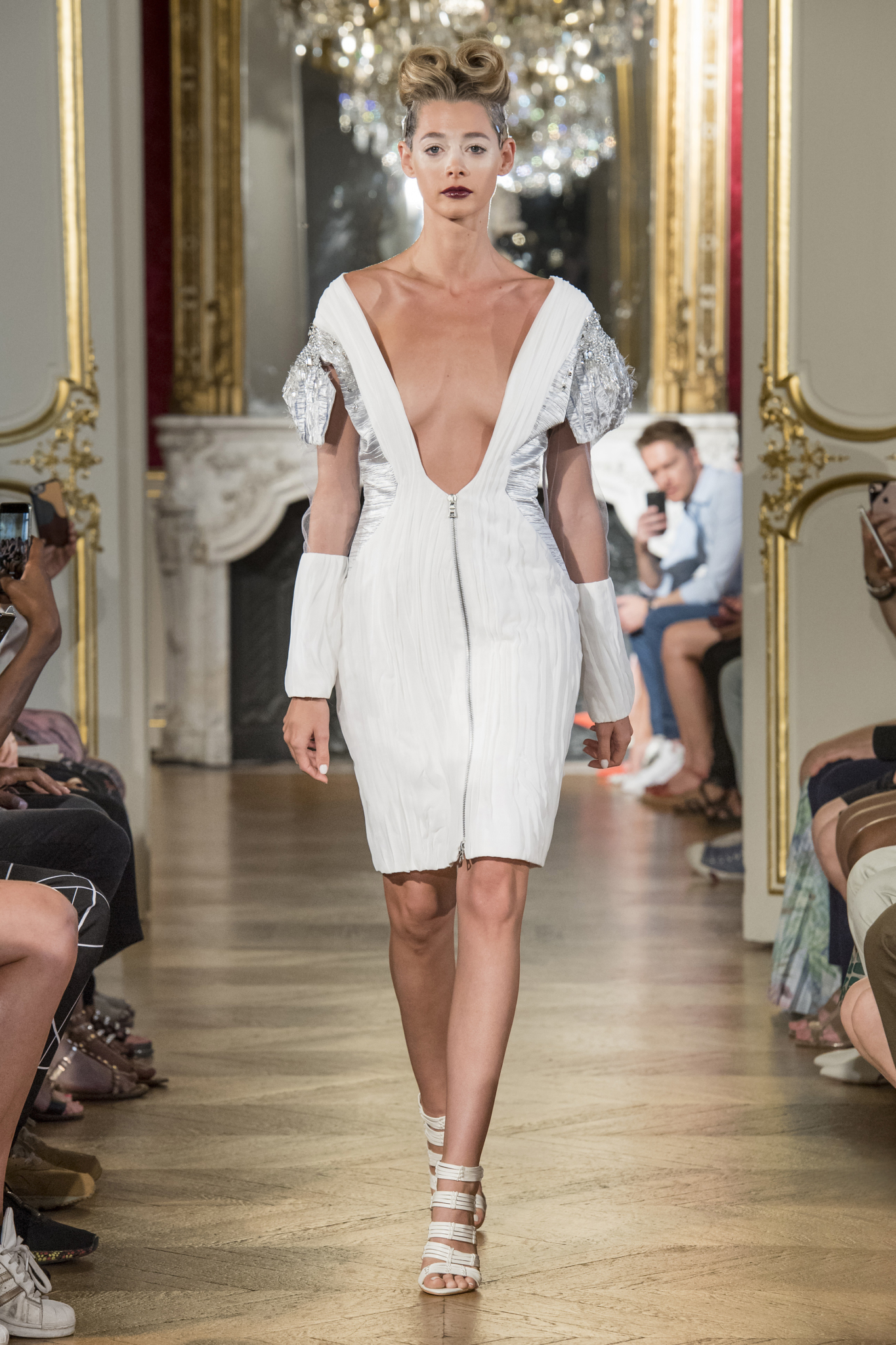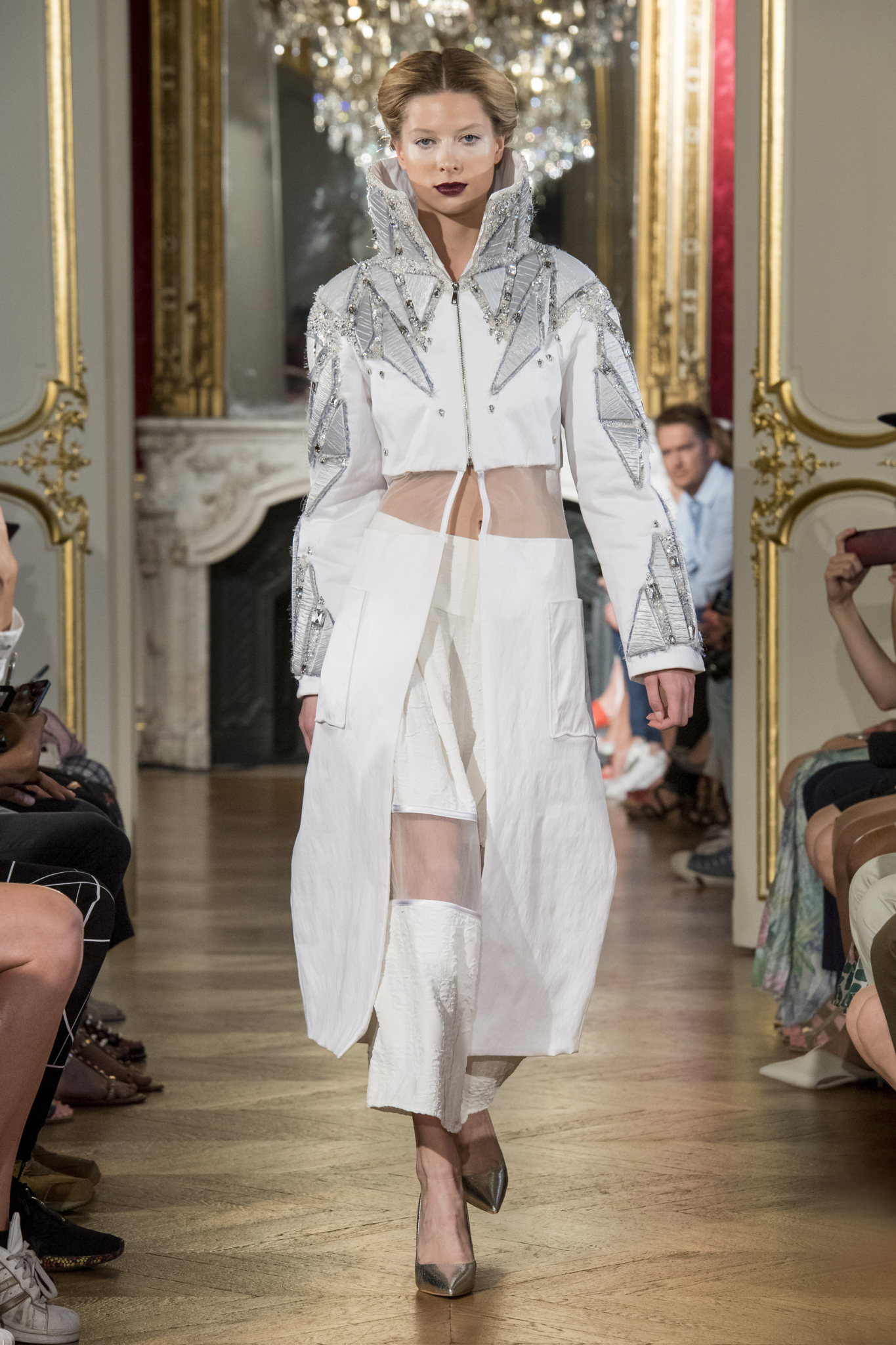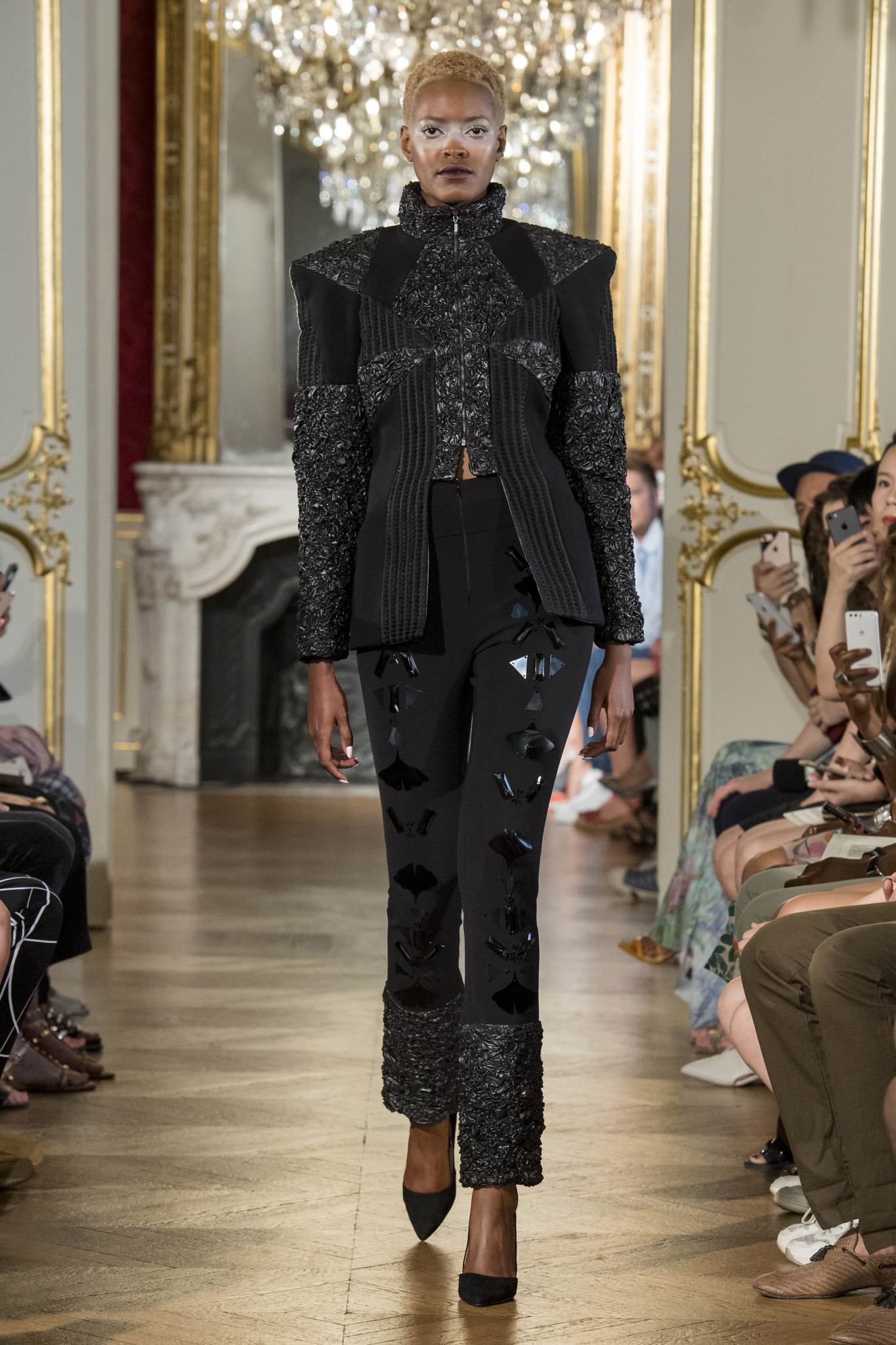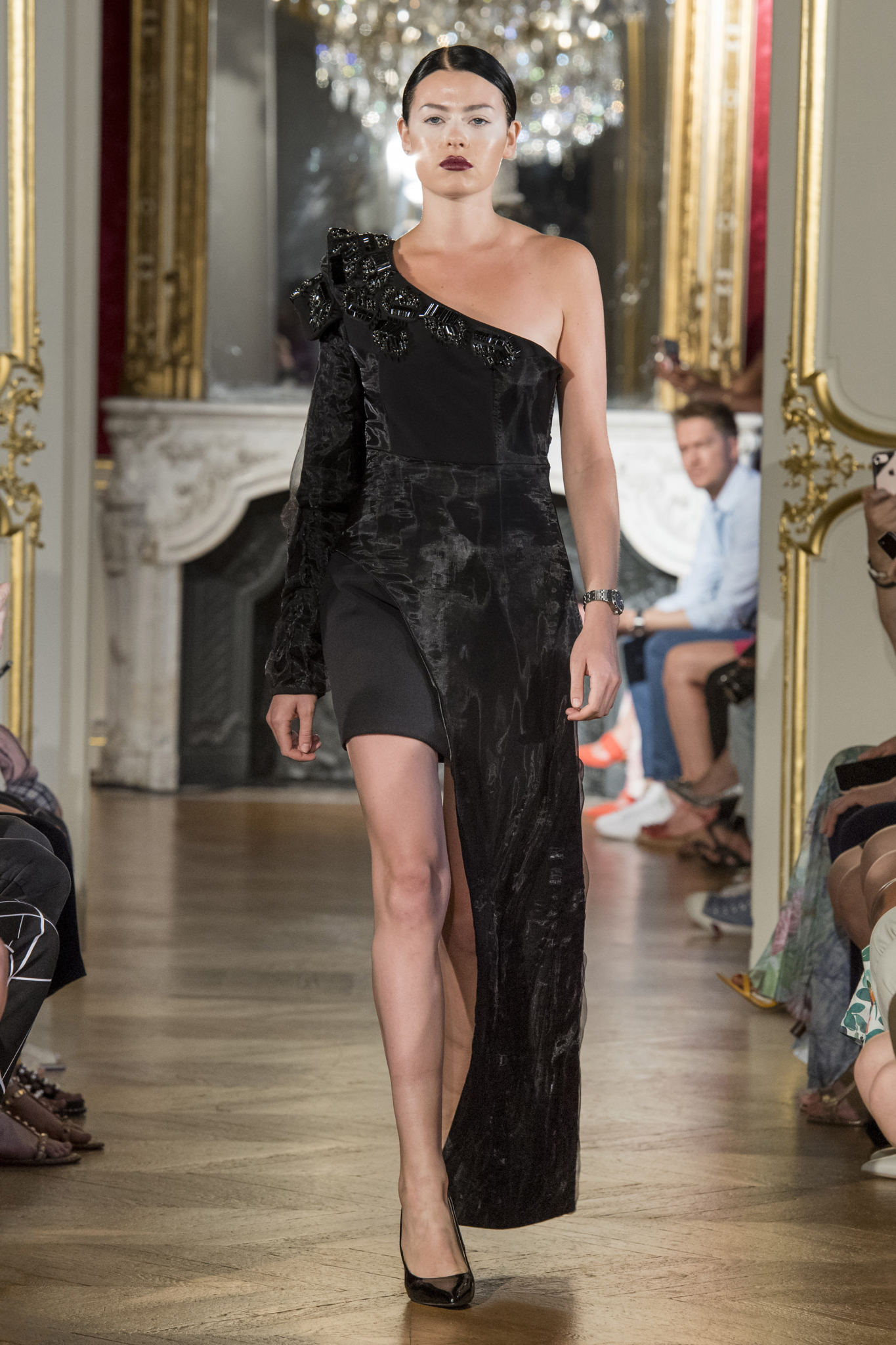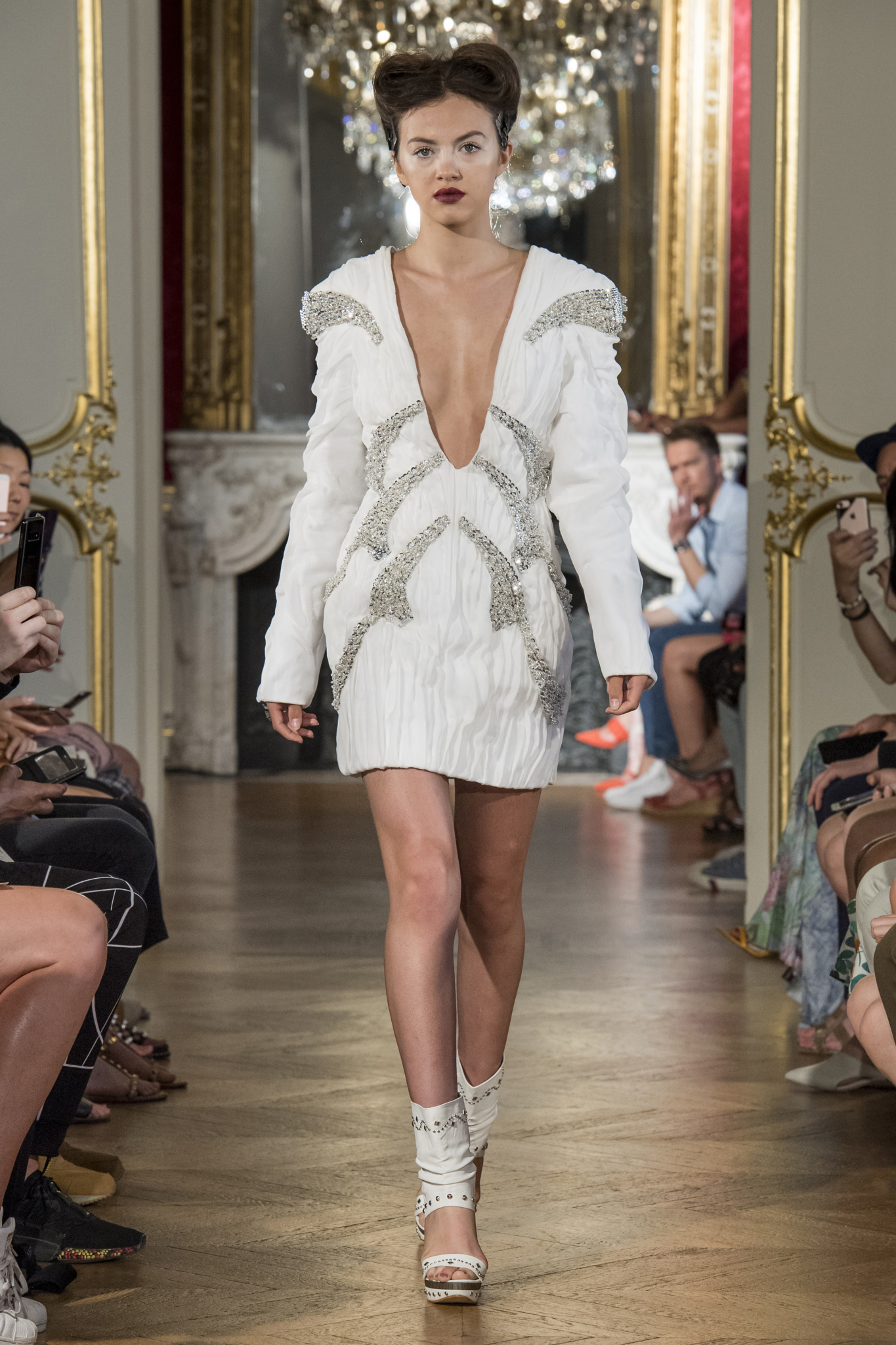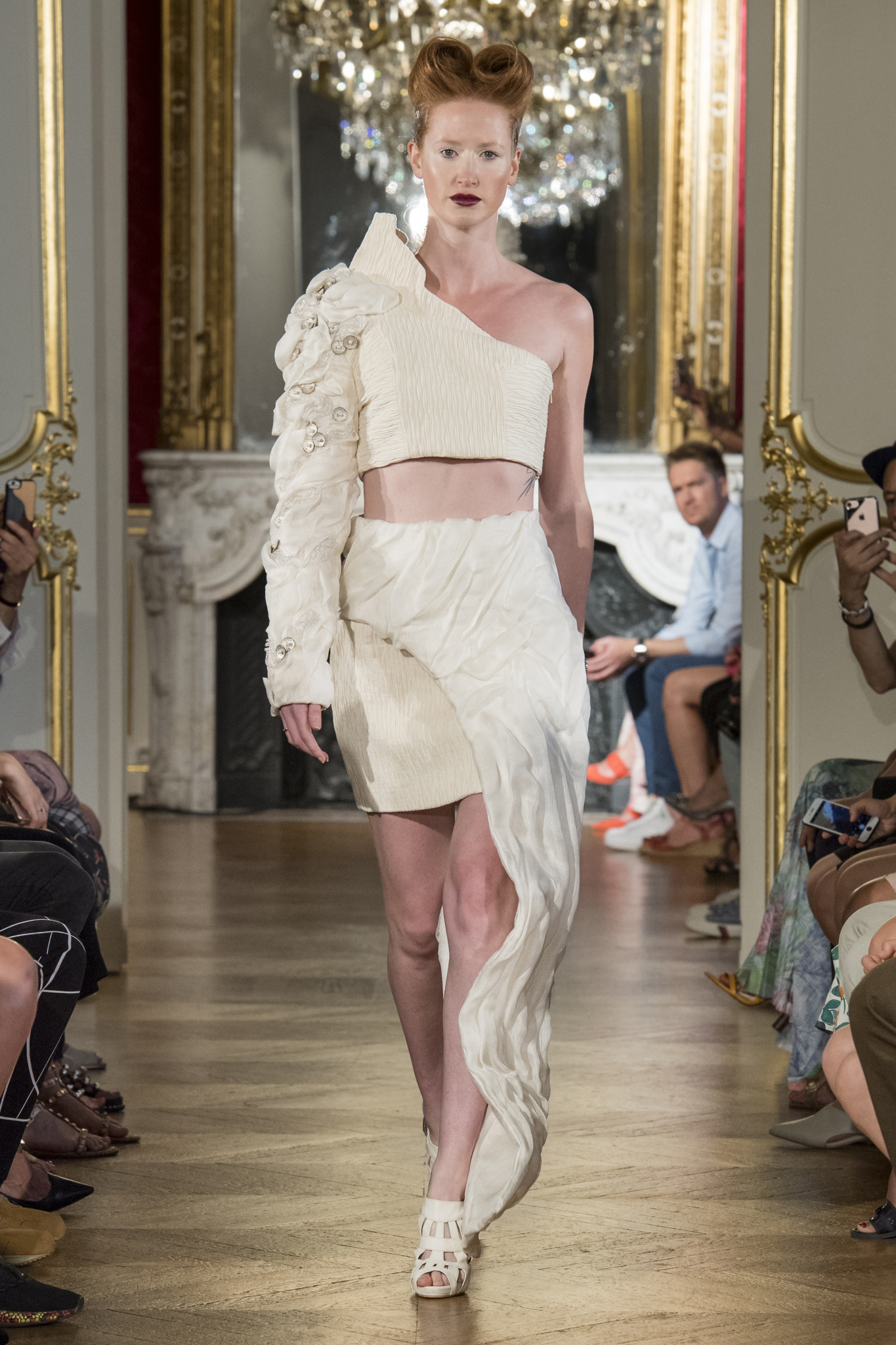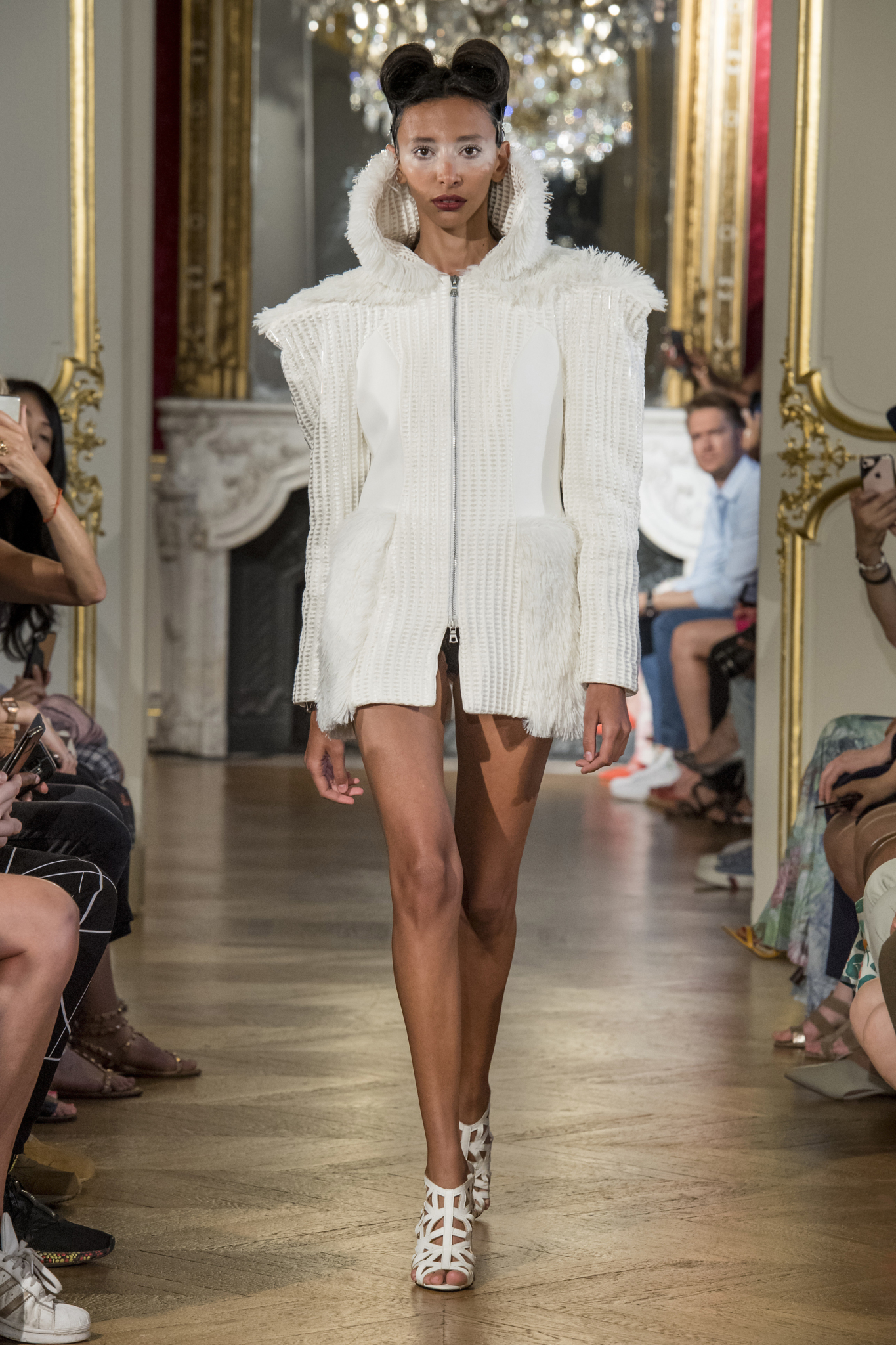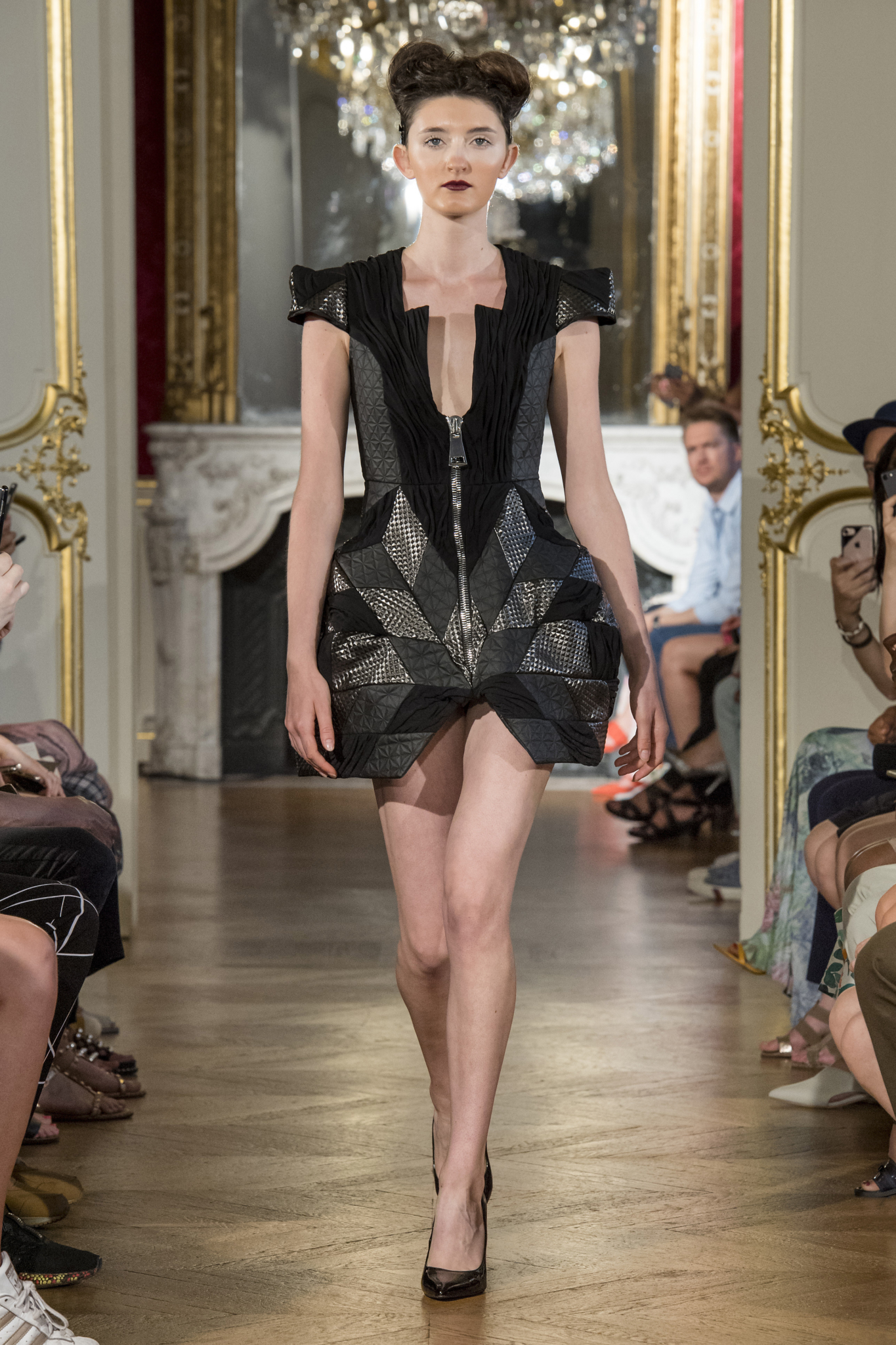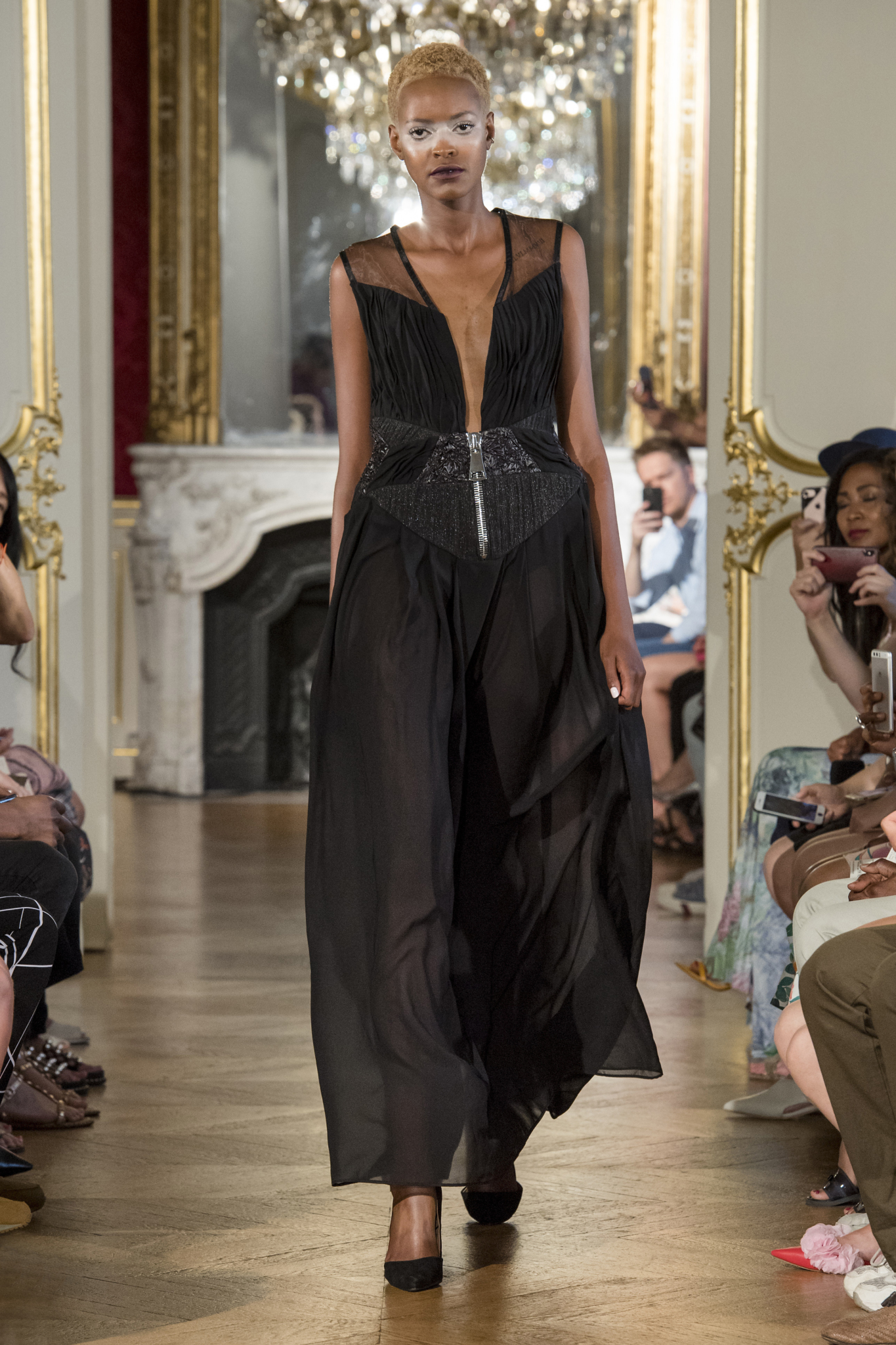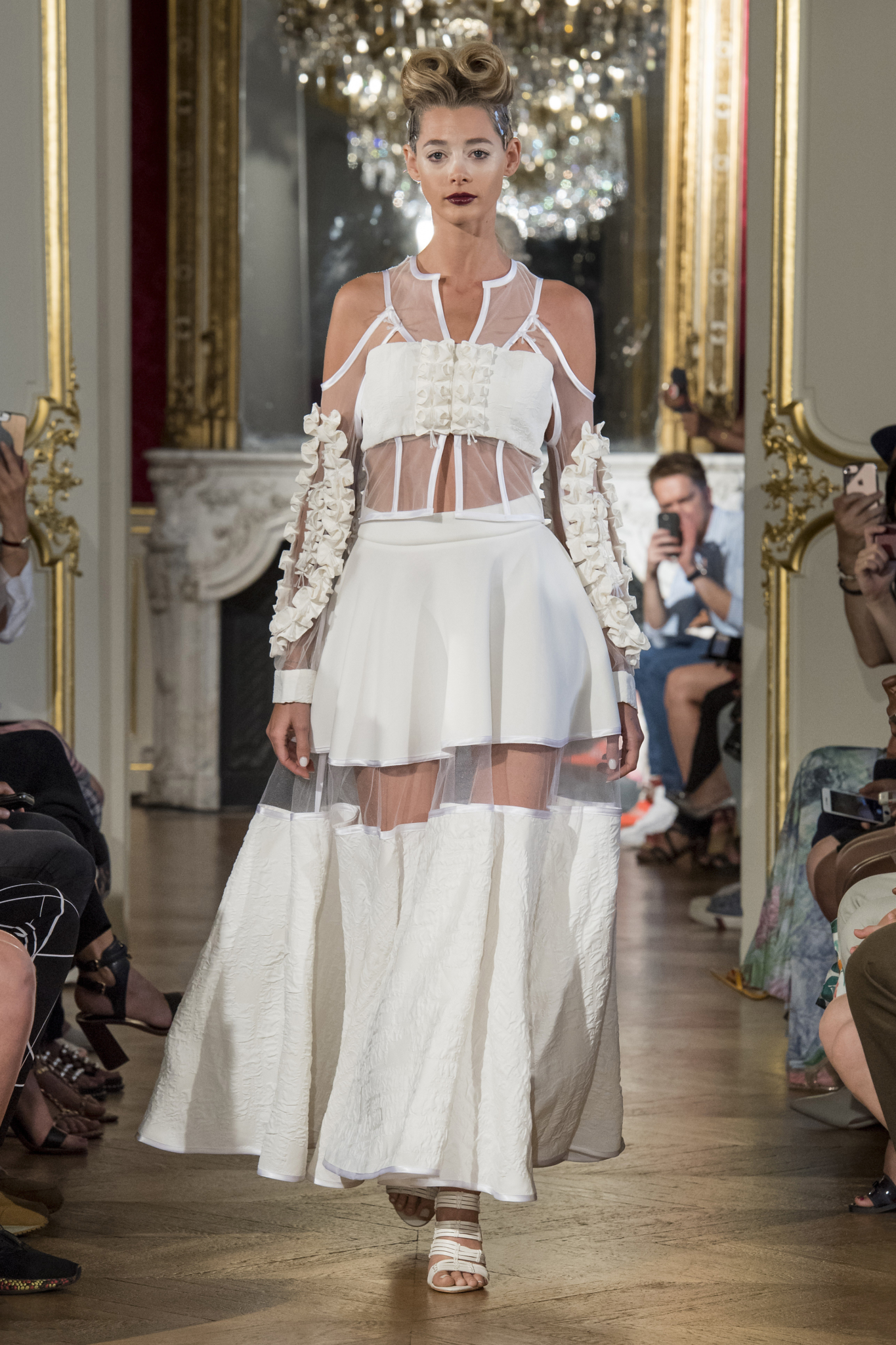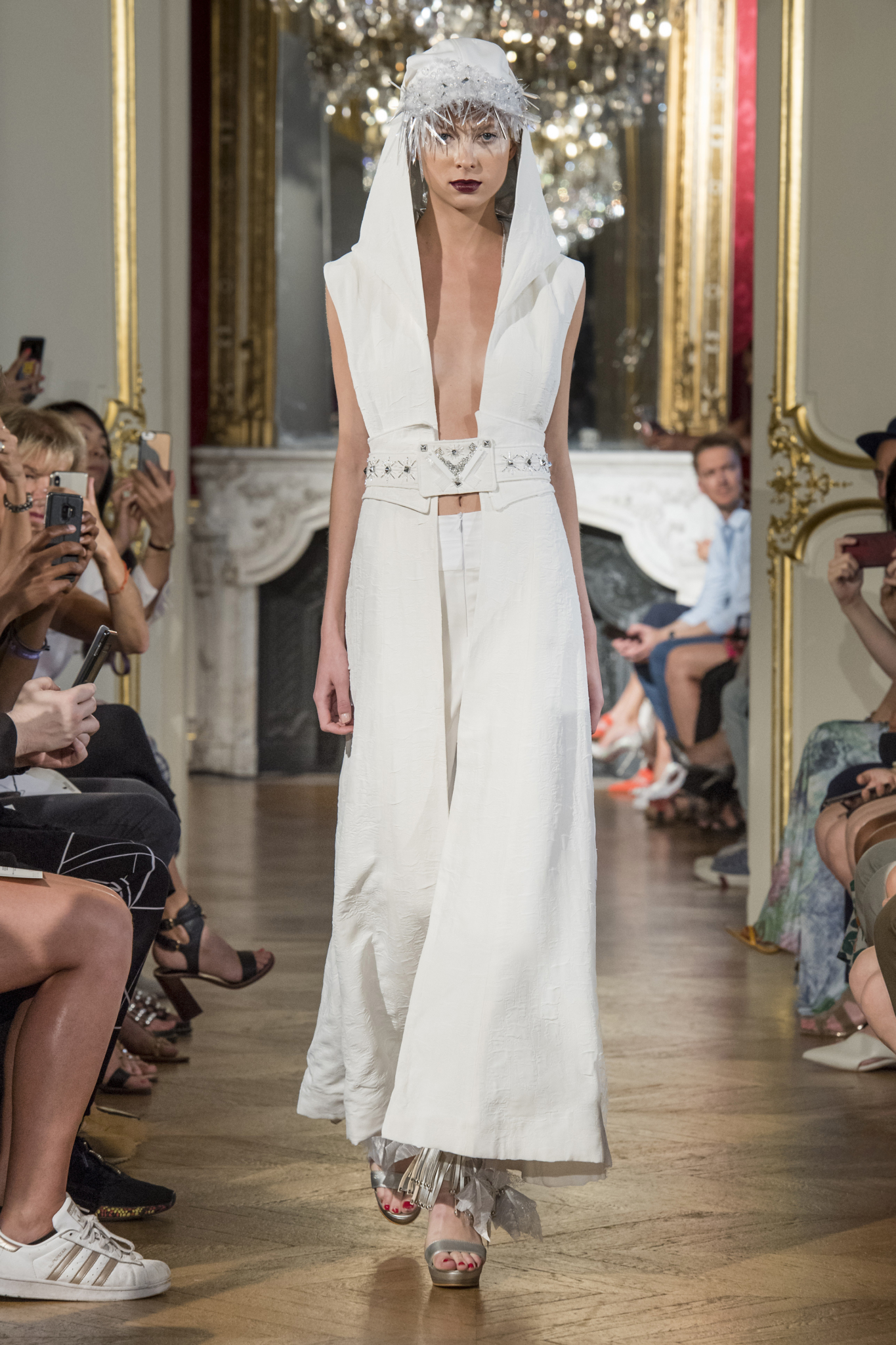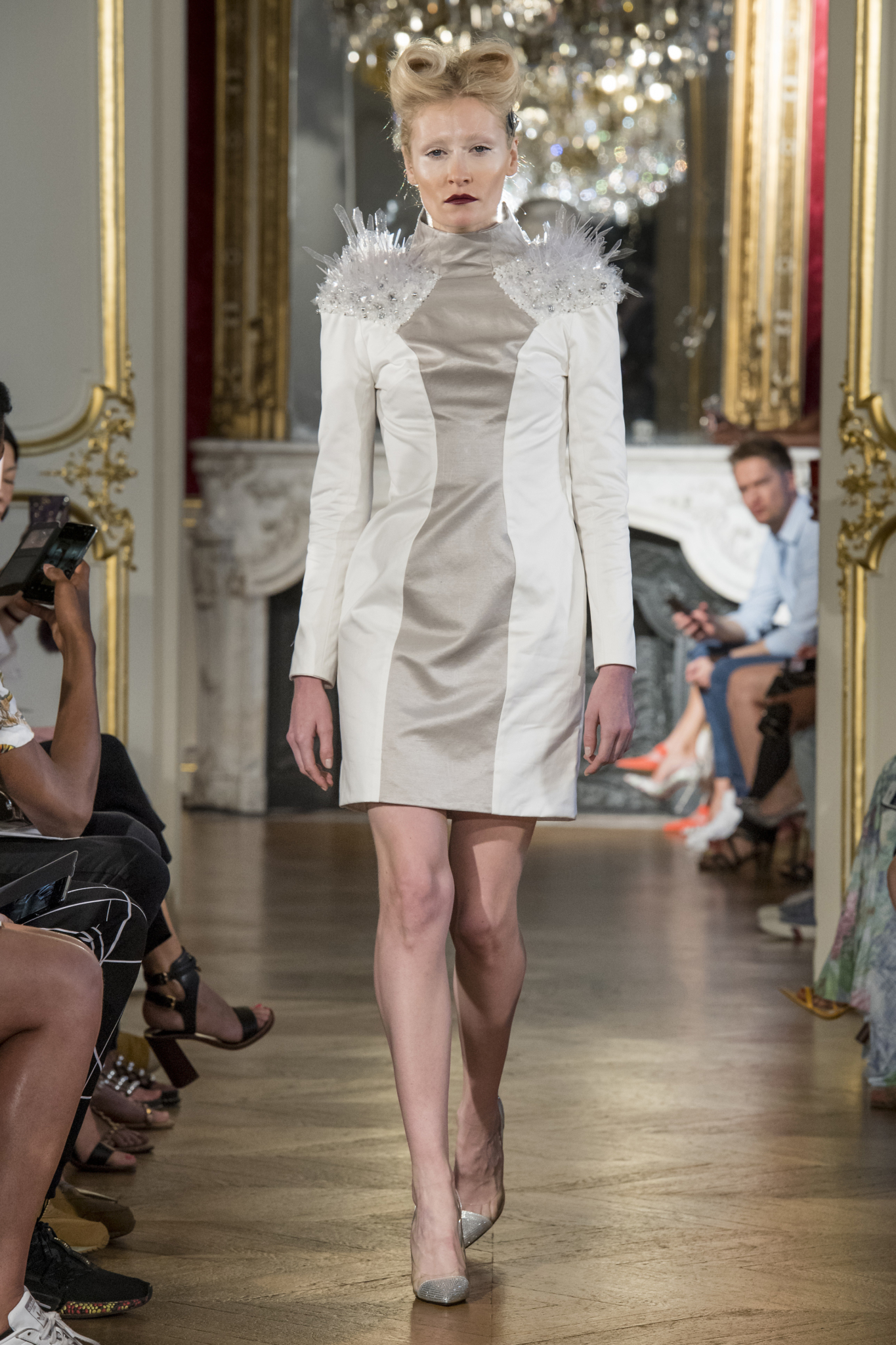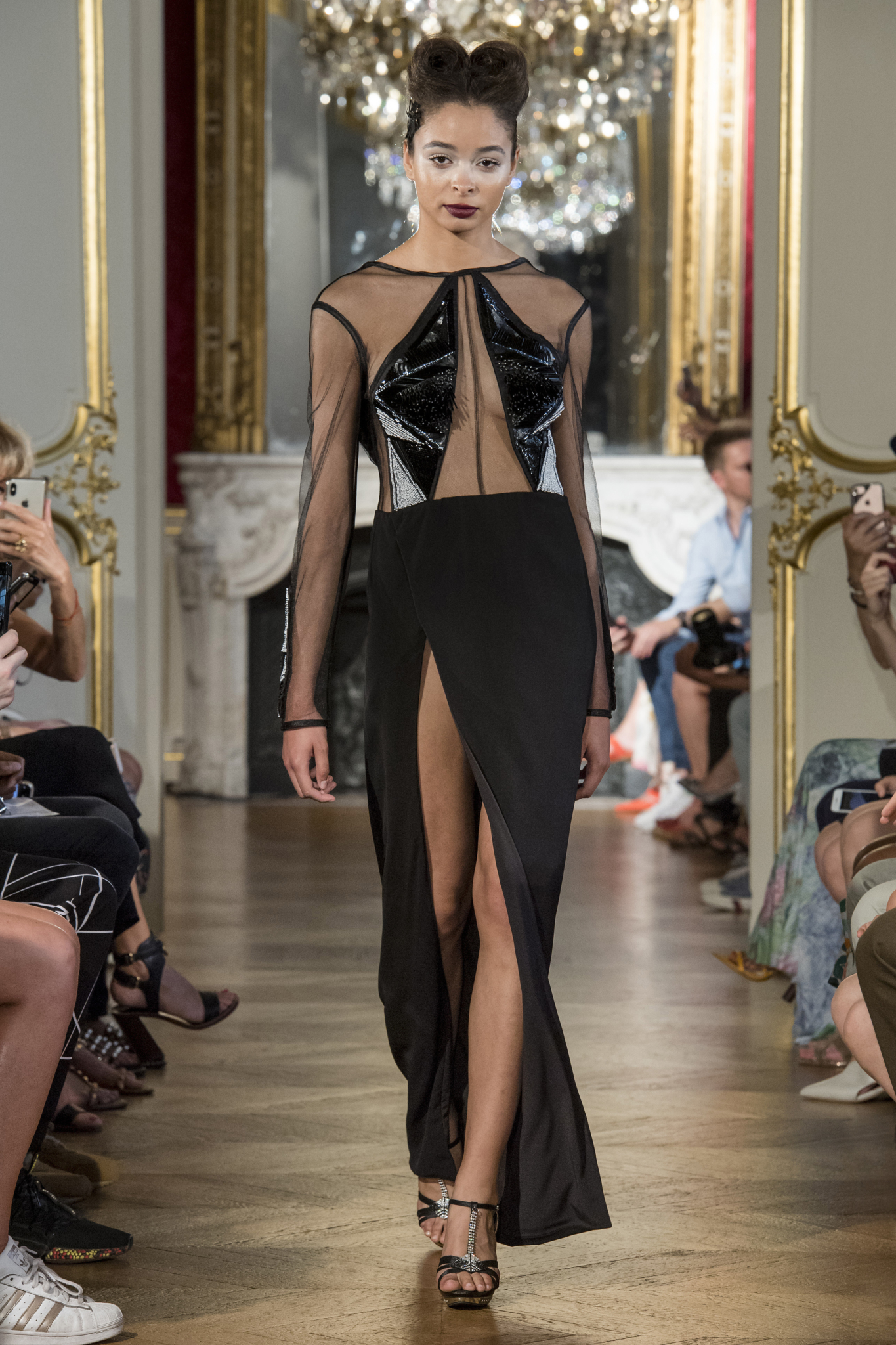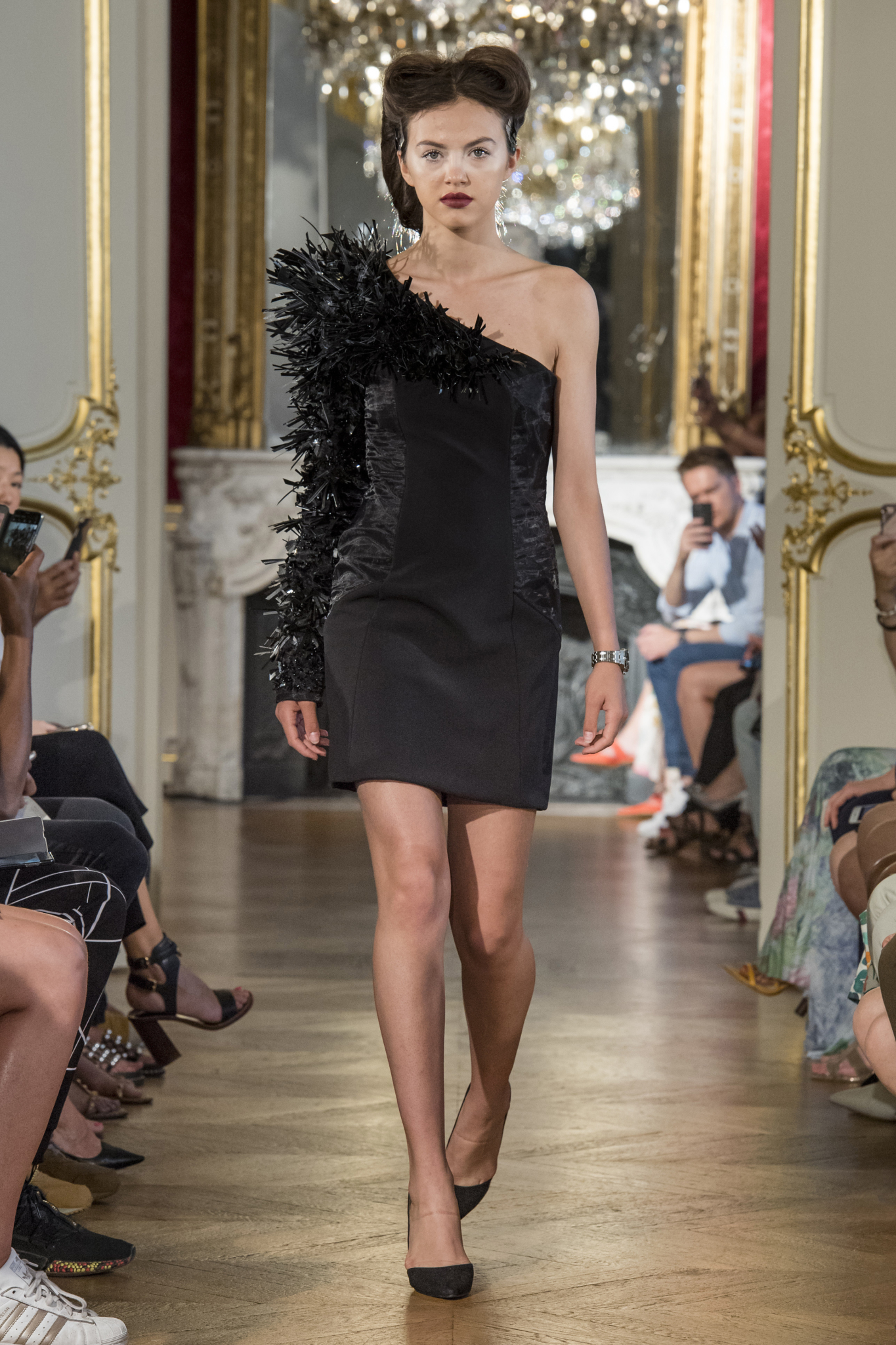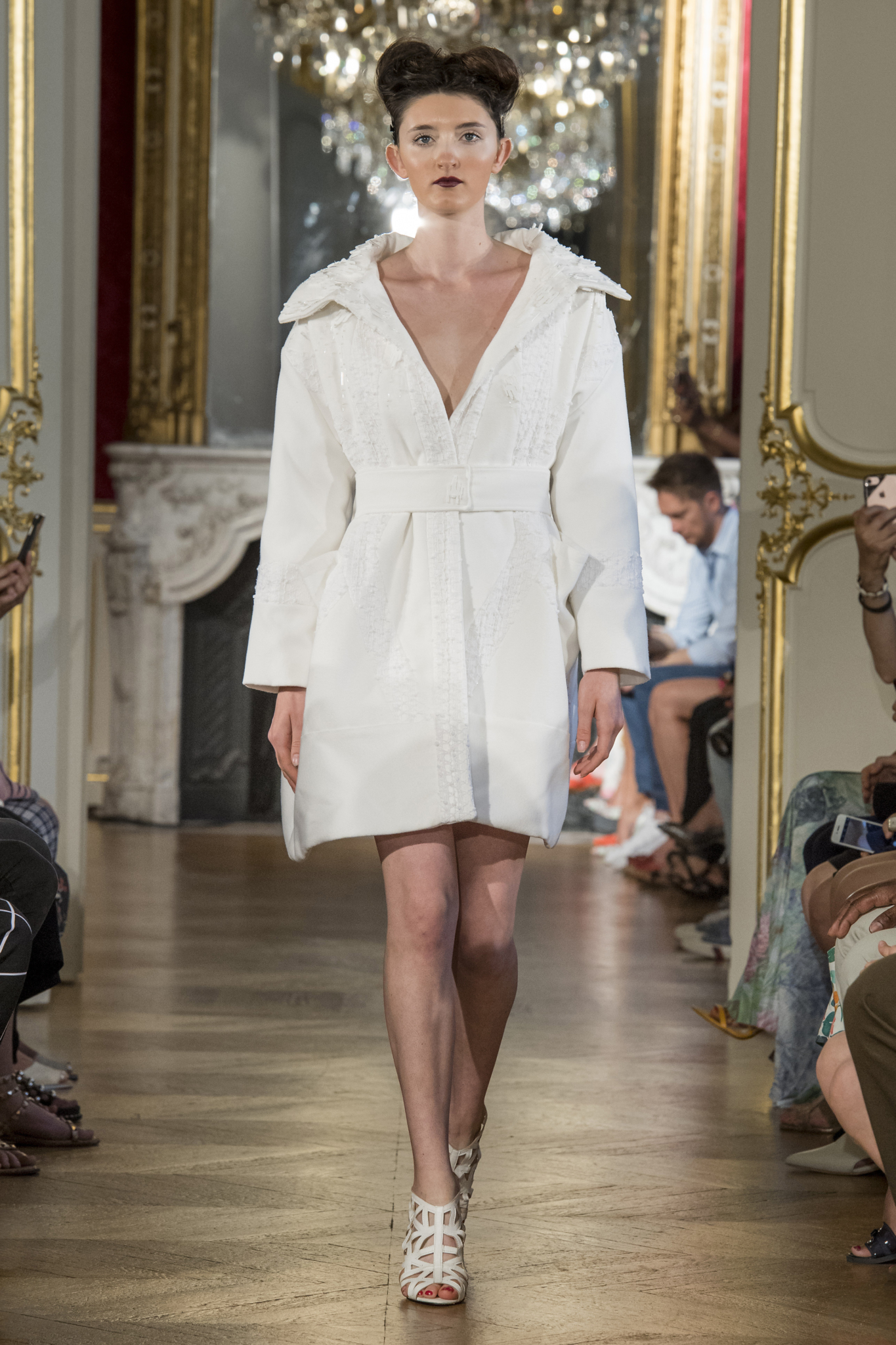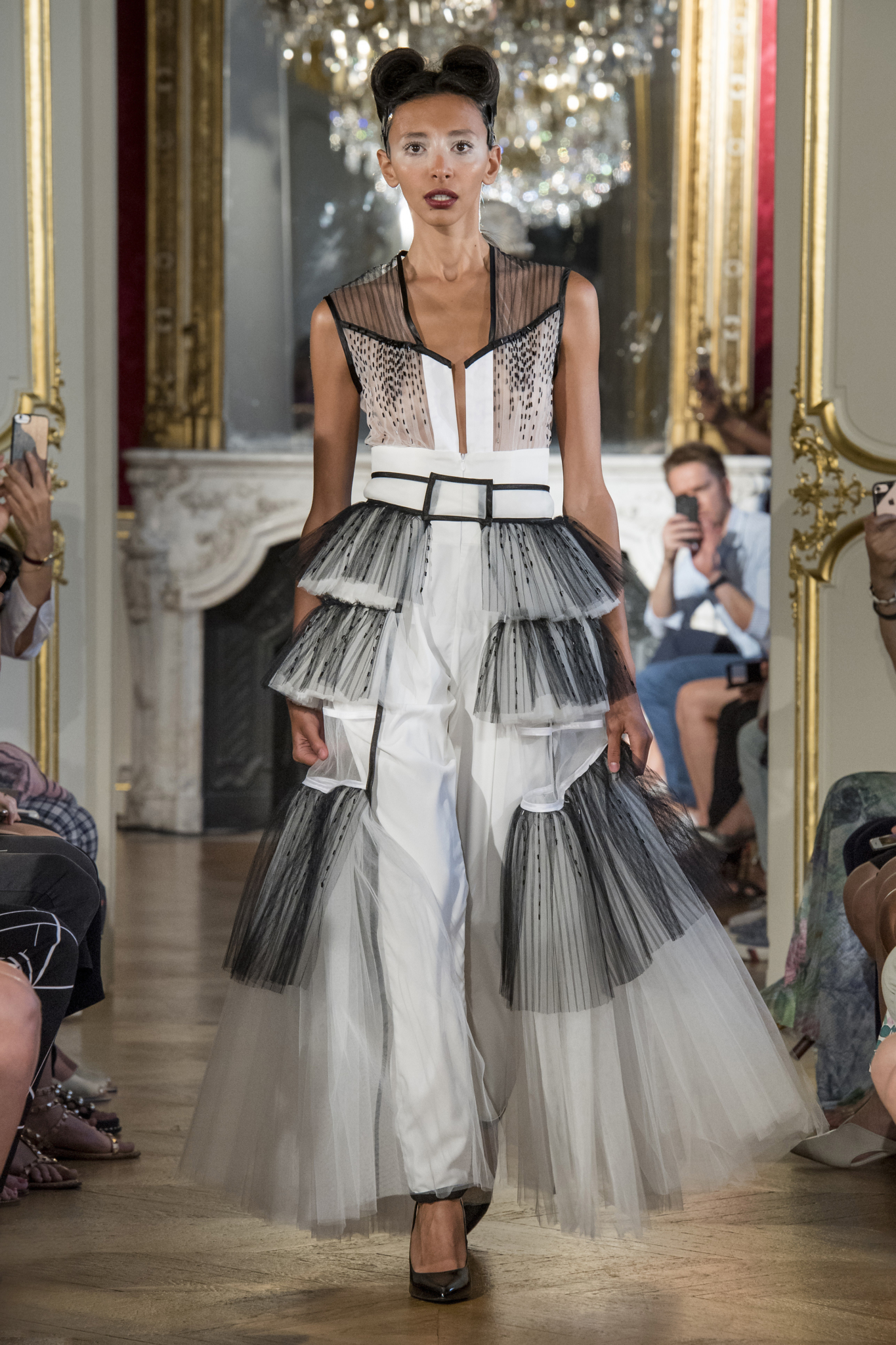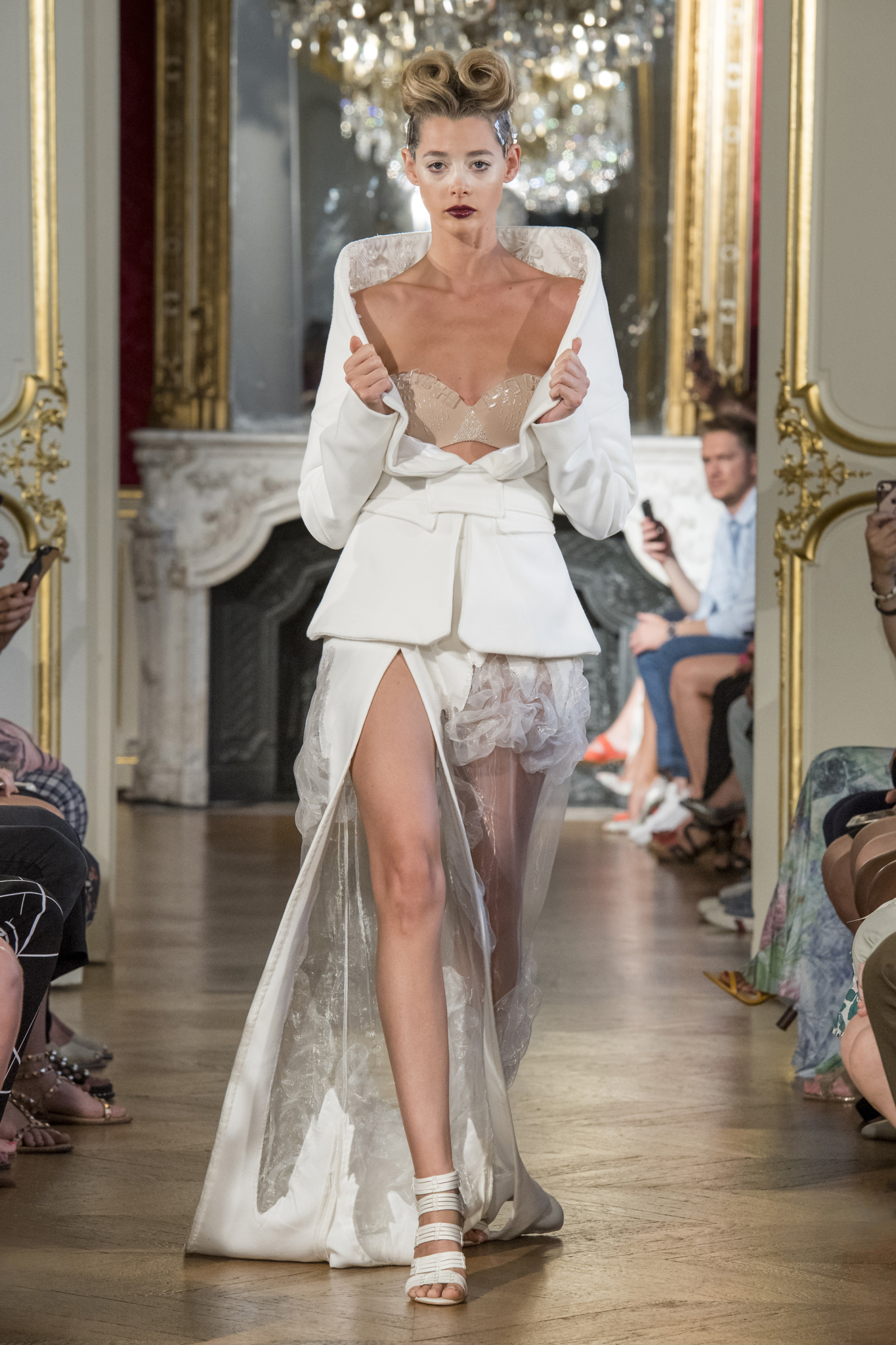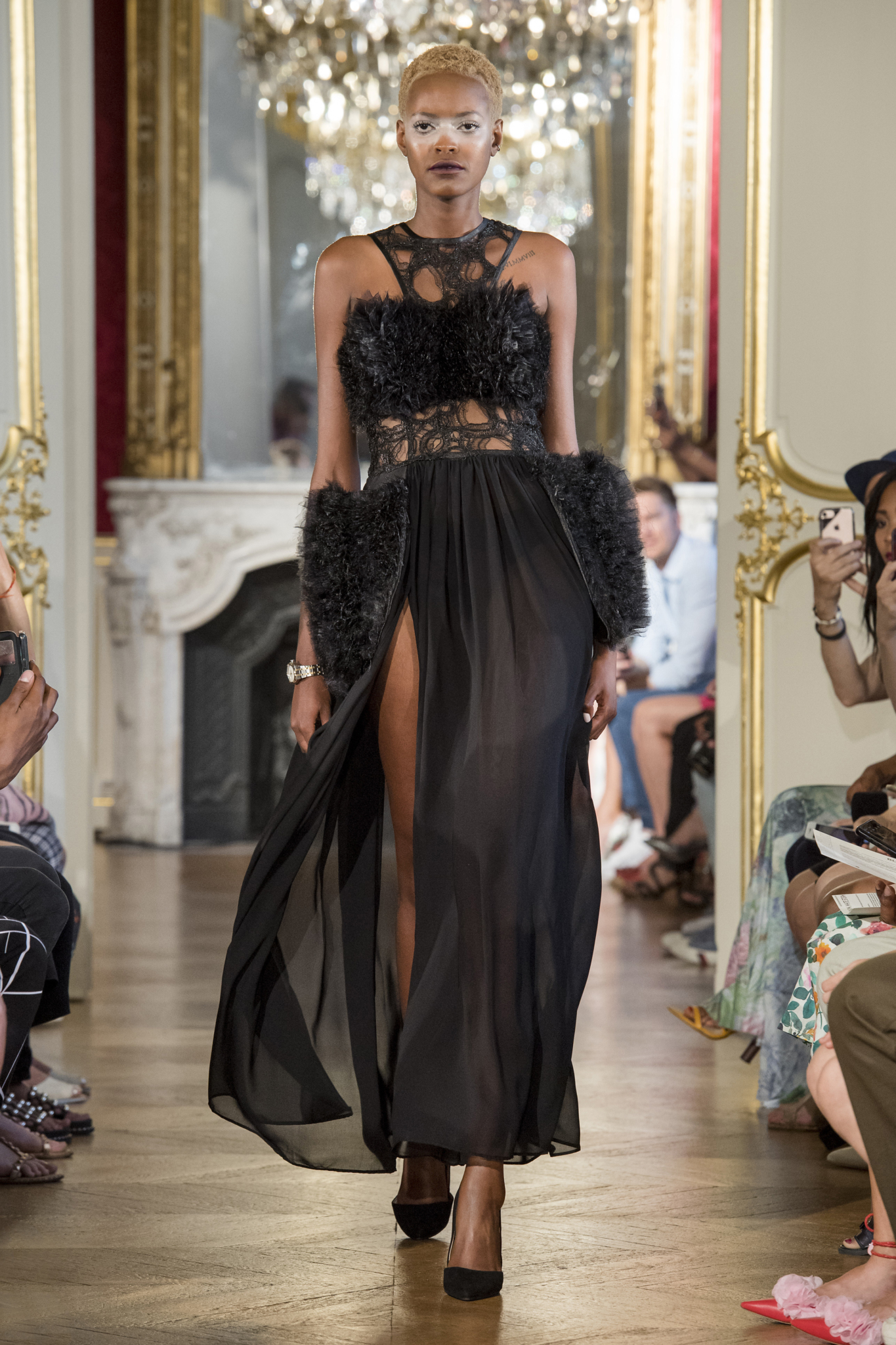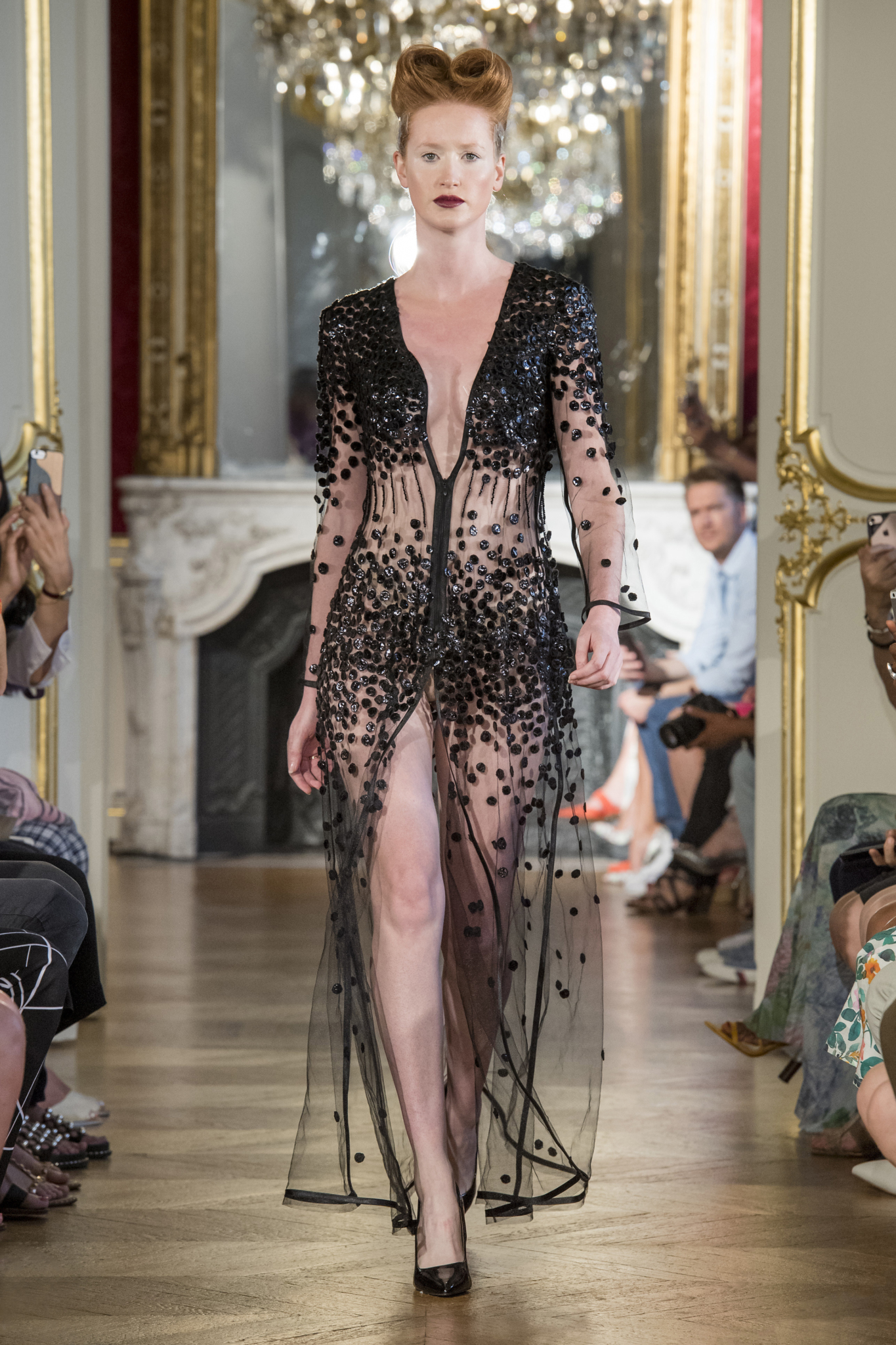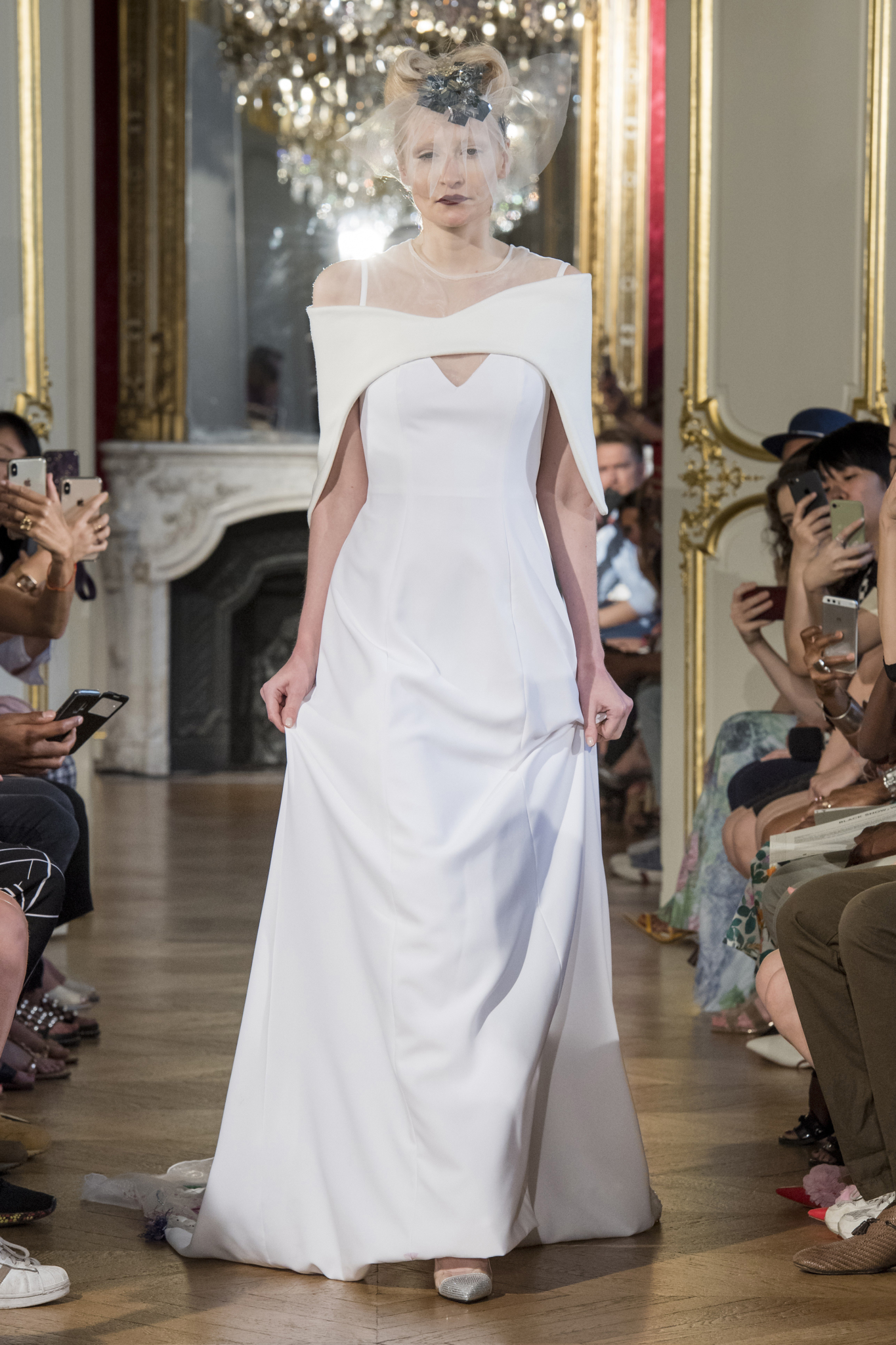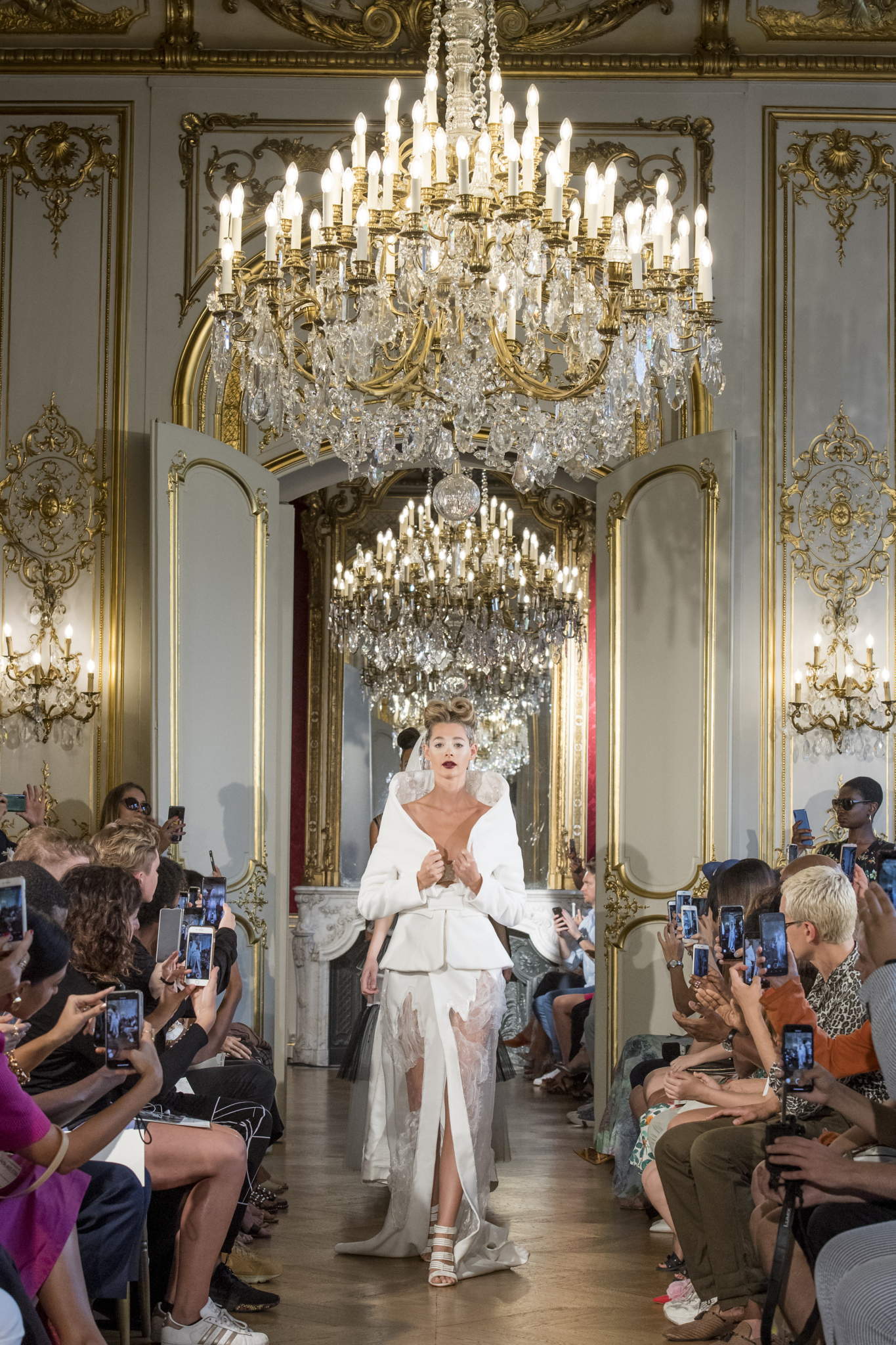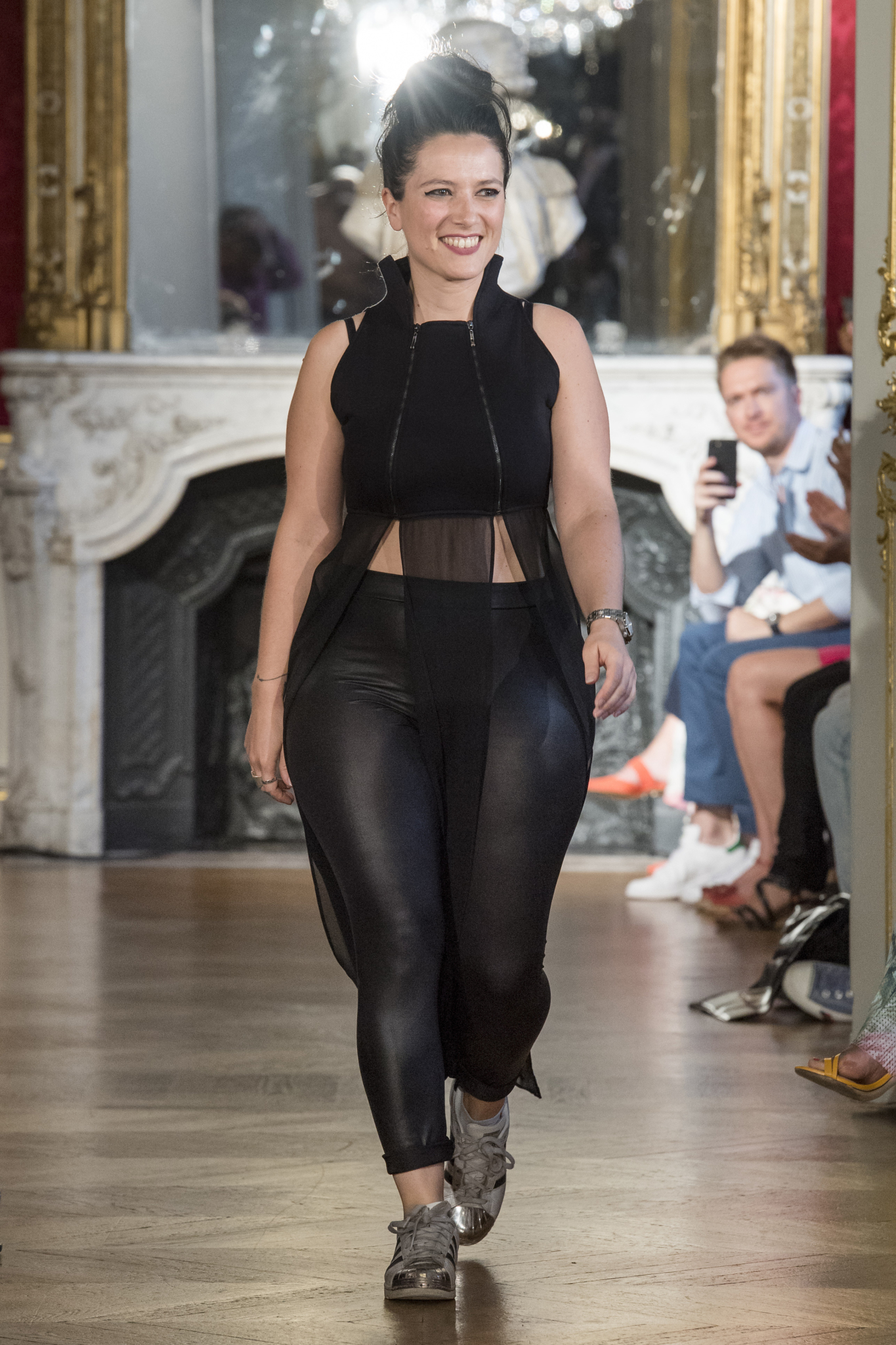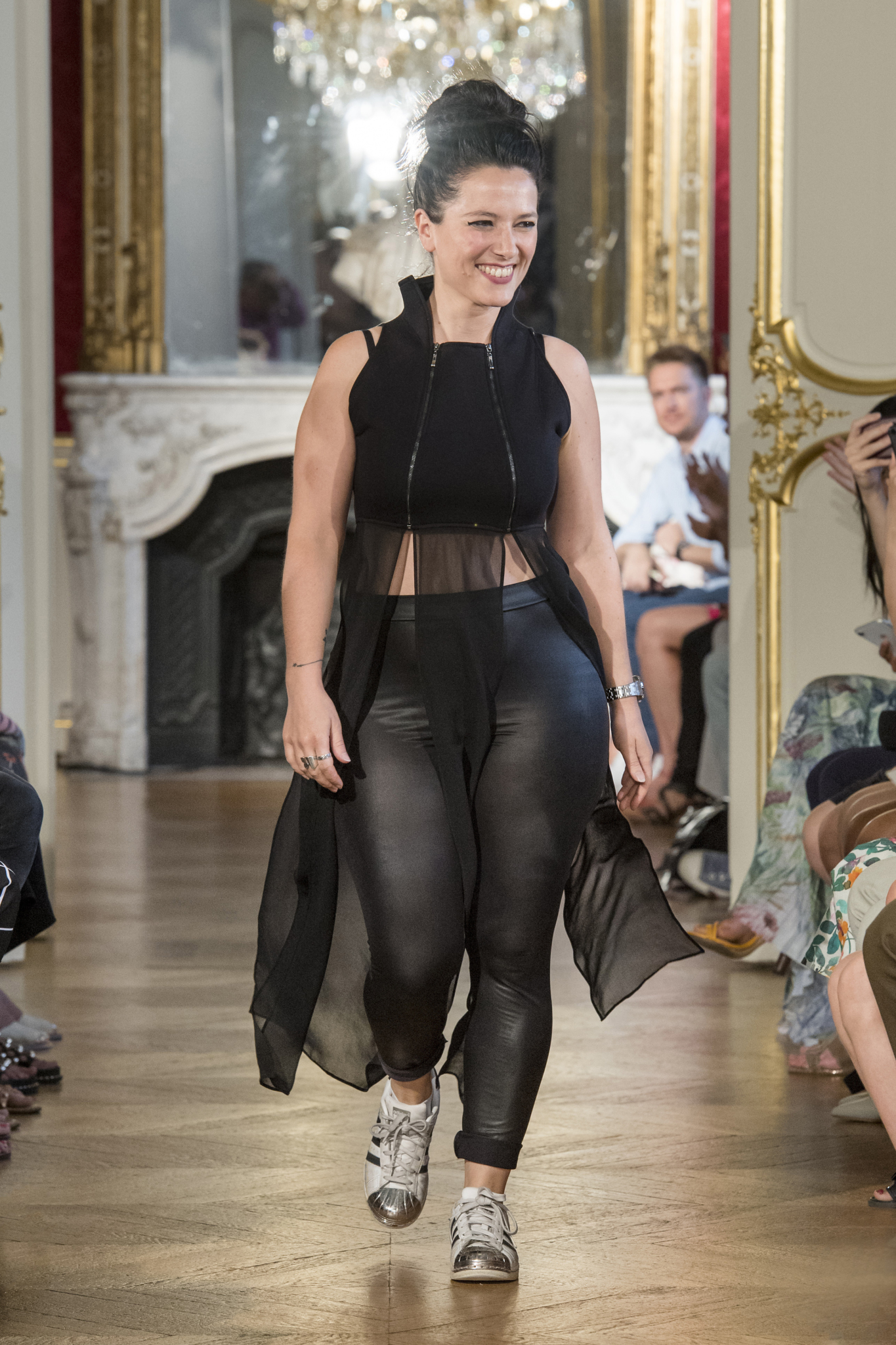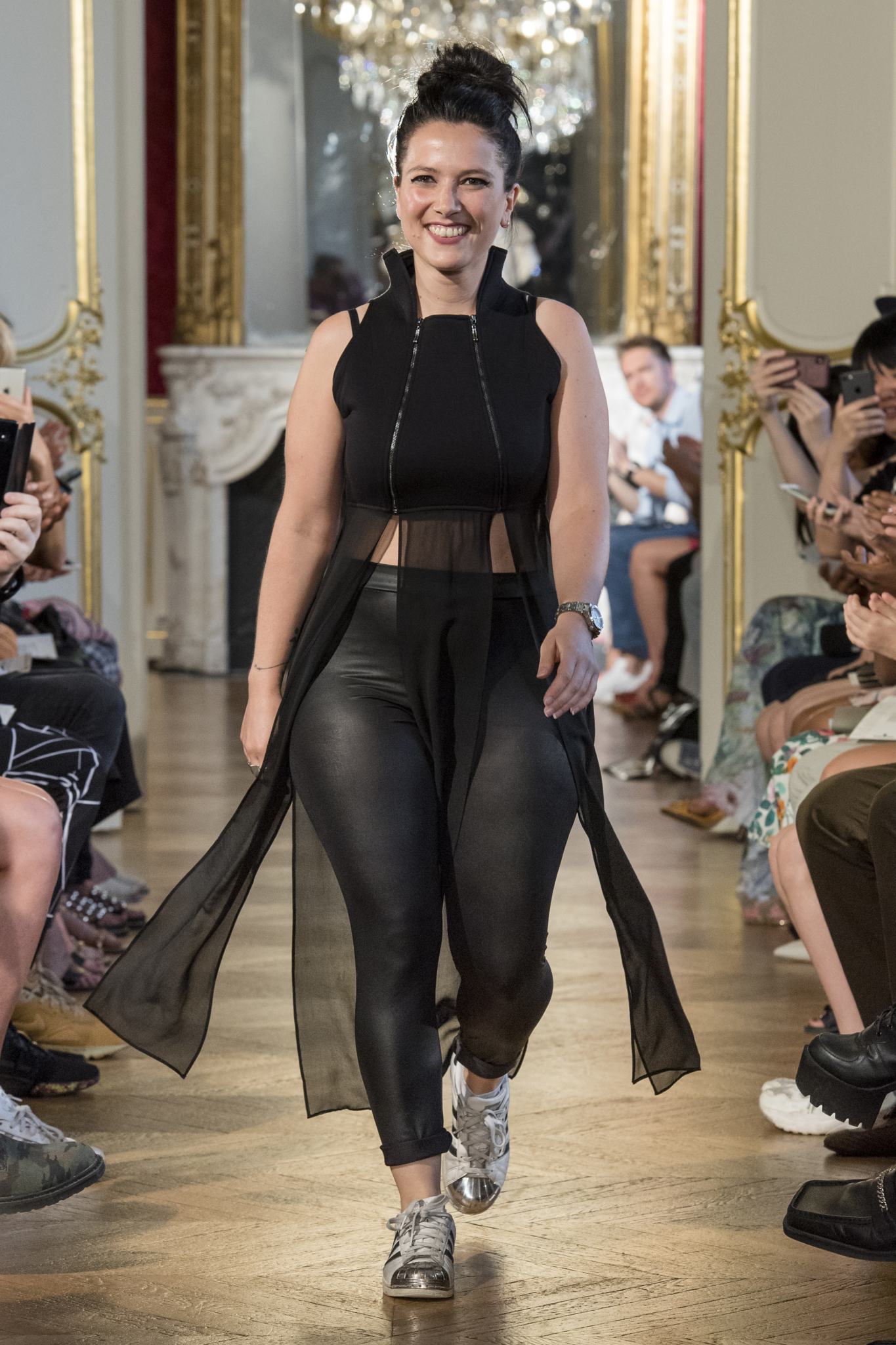 More glamorous global fashion updates. More designers' Paris Haute Couture Fashion Week runway shows. All photos provided courtesy of the brand. Copyright: Imaxtree for Méphistophélès