Do you know a makeup maven in your life who just loves getting beauty products as stocking stuffers? This season, an exclusive Kylie Cosmetics Ulta Holiday 2019 collection is coming to the popular beauty retailer, featuring Kylie Jenner's own winter staples that you can shop in-stores and online.
This collection includes the Kylie Holiday Eyeshadow Palette ($44), a 14-shade pressed powder set featuring the colors Cold Martini Mama, Rosé, Raspberry Sugar, Forever Young, Check ID, Almond, Be Mine, Love Bug, Kandy Heart, Jack Frost, Pray for Snow, Martini Mama, Paybacks a Bitch, and Obsidian; the Kylie Holiday Face Palette ($38) featuring Baddie on the Block Blush, Ice Me Out Highlighter, Cheers Darling Highlighter, and Toasty Bronzer; and the Kylie Holiday 5 Piece Lip Set ($30) composed of the mini liquid lipstick shades Bite Me, Under the Tree, One Wish, Angel, and Autumn.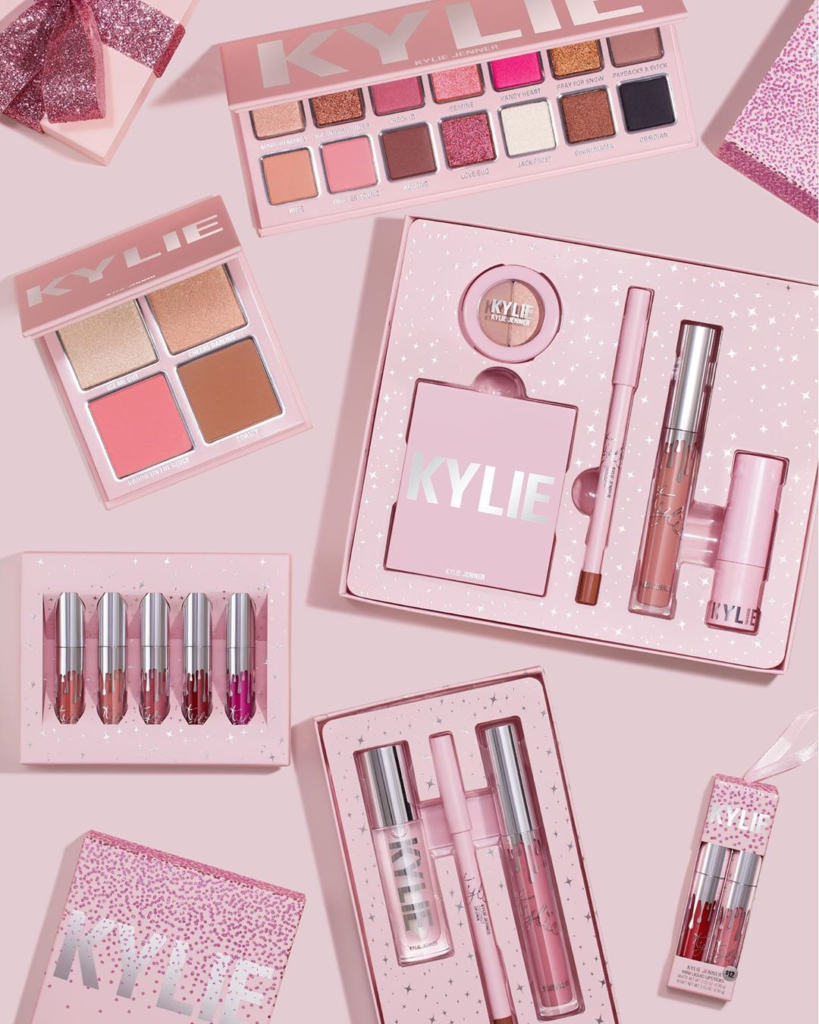 If you're looking to test out a few Kylie Cosmetics options this winter, the Kylie Holiday Try It Kit ($49) may be your best bet. The 5 piece set includes the Iced Latte Lip Liner, Bare Velvet Lip, Eyeshadow Duo in Quartz & Topaz, Almost Friday Lipstick, and We're Going Shopping Blush.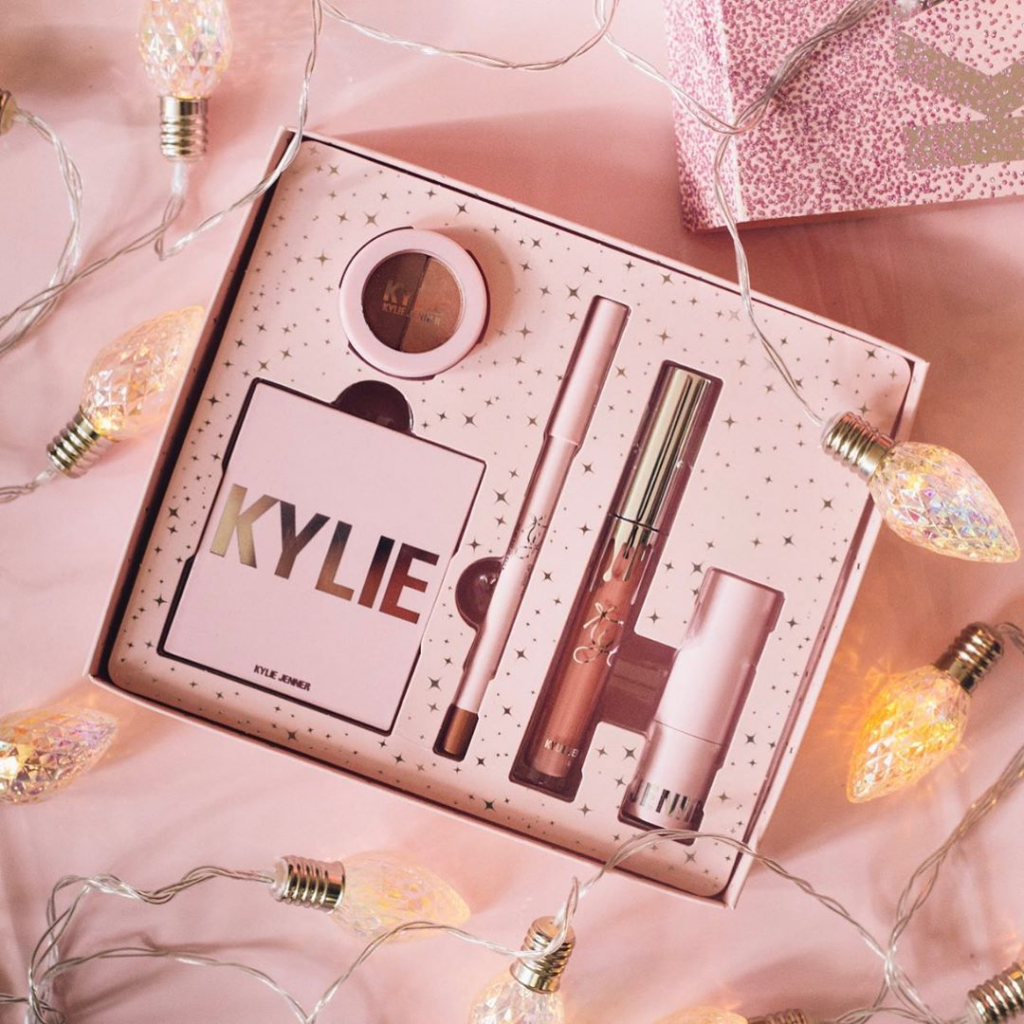 Additionally, the Kylie Cosmetics Ulta Holiday exclusive line features the special Kylie Holiday Lip Set ($36), which combines a Coconut Lip Liner, Kylie Matte Lipstick, and Crystal High Gloss; and the Kylie Holiday Mini Ornament Duo ($12), which is the effortlessly giftable Velvet Liquid Lipstick in Charm Velvet and Matte Liquid Lipstick in Mary Jo K Matte.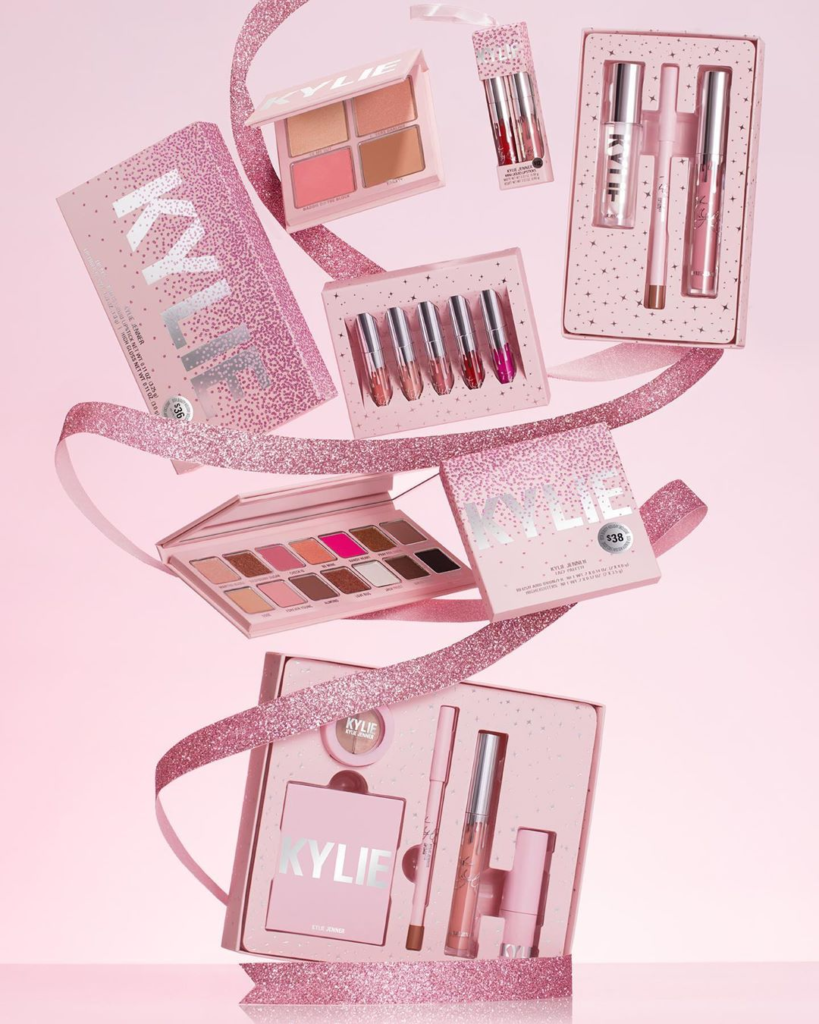 While you're shopping at Ulta this holiday season, take note that the store also sells fan-favorite Kylie Cosmetics drops, like the Kris Jenner Momager collaboration, select pieces from the Khloe Kardashian Koko line, must-haves from Kylie's past birthday collections, and more bestselling products.
The full Kylie Cosmetics Ulta Holiday collection is now available in-stores nationwide and online on Ulta's website.
Jenner has yet to announce if she also intends to do her traditional annual Kylie Cosmetics Holiday collection for 2019, which typically sells directly through her own website. We imagine that she will – and we'll be sure to keep you updated on the latest!
More beauty news from Kylie Jenner.
More new launches from Kylie Cosmetics.
All images via Kylie Cosmetics
—

Kristine Hope Kowalski